Watch: BTS' Jimin shines in Angel Pt. 1 music video for Fast X with JVKE, Muni Long, and more
Jimin showcases undeniable charisma in the Angle Pt. 1 music video; Fans gush over his angelic vocals.
Published on May 19, 2023 | 12:59 PM IST | 124K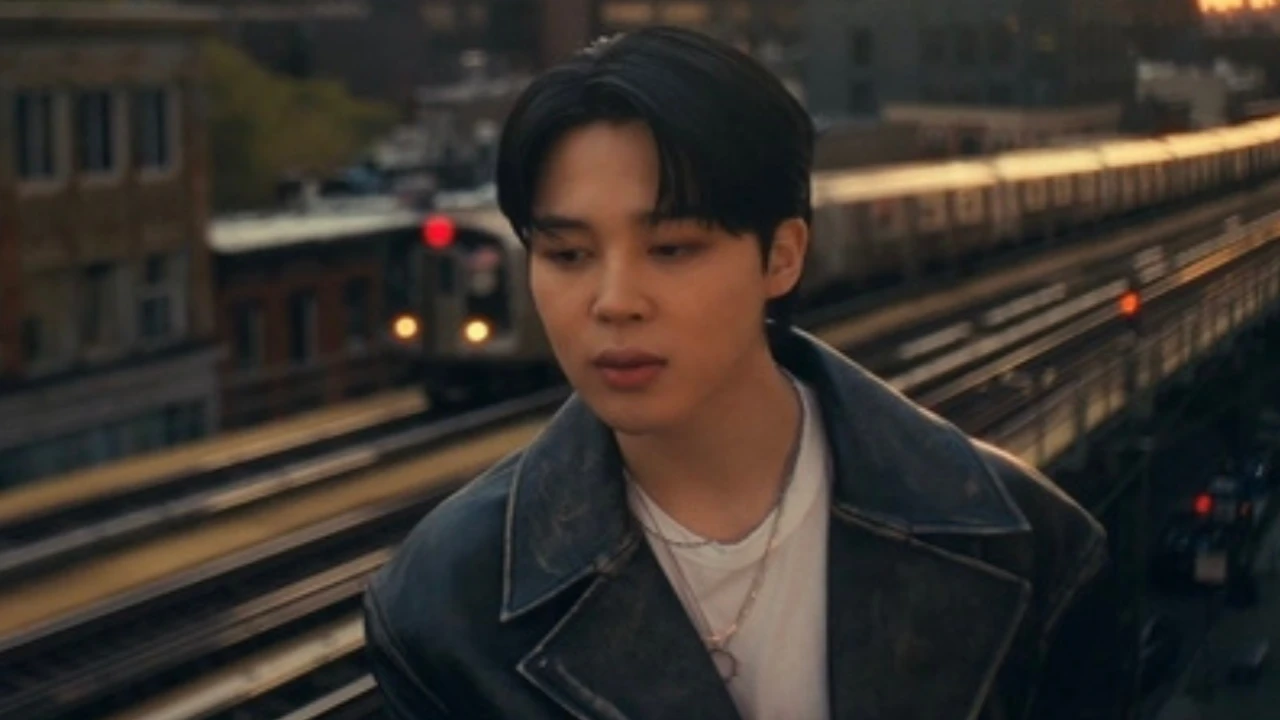 Key Highlight
Uniting superstars: 'Angel Part. 1' music video drops with explosive collaboration.

Jimin's captivating charisma in the music video of Fast X's OST Angel Pt. 1.
Prepare to be blown away by the latest musical masterpiece to hit the scene! The highly anticipated official music video for 'Angel Part. 1' has finally been released, featuring an extraordinary collaboration between rap sensations NLE Choppa and Kodak Black, along with the mesmerizing vocals of BTS' very own Jimin, the infectious beats of JVKE, and the soulful voice of Muni Long. This star-studded lineup promises an audiovisual experience like no other.
A sensational melody: Angel Part. 1 takes the world by storm
Performed by NLE Choppa, Kodak Black, BTS' Jimin, JVKE, and Muni Long, Angel Part. 1 serves as the official theme song for the character Dom, portrayed by Vin Diesel, in the Fast Saga. This collaboration marks the first-ever OST by a Korean artist for the franchise. The recently released music video incorporates glimpses of the upcoming movie, not only focusing on the intense action but also highlighting the deep connections between the characters throughout the saga. Each featured artist starts their melodies individually, with Muni Long and Jimin eventually coming together in the same room to deliver the heartfelt chorus, "Angel don't fly so close to me." NLE Choppa and Kodak Black bring their rap verses with full energy, while JVKE, Jimin, and Muni Long complement the composition with their soothing and melodic vocals.
Visual spectacle: An music video that transports you to another realm
The official music video for Angel Part. 1 is a visual feast that transports viewers to a world of ethereal beauty and captivating storytelling. From breathtaking landscapes to mesmerizing vocals, the music video showcases the immense talent and creativity of its collaborators. The seamless integration of stunning visuals, artistic cinematography, and captivating performances takes the viewer on an unforgettable journey that perfectly complements the song's emotional depth.
As the music video unfolds, viewers are treated to mesmerizing cinematic sequences, breathtaking visuals and vocals, and jaw-dropping aesthetics. Each artist brings their unique charisma and stage presence, captivating the audience with their magnetic performances. The chemistry among the collaborators is palpable, creating an on-screen synergy that adds an extra layer of excitement and intensity to the viewing experience. Brace yourself for an extraordinary journey as you immerse in this stellar collaboration and witness the magic unfold before your eyes.
Stay updated with the latest Hallyu news on Instagram, YouTube, Twitter, Facebook, and Snapchat 
ALSO READ: Hellbound actor Yoo Ah In on the verge of arrest; Police seek warrant over destruction of evidence concerns
About The Author
A tenacious individual and a witty writer who graduated with a degree in Journalism & Mass Communication with over t...hree of experience in writing in different fields. She enjoys reading, dancing, singing, and being dramatic on occasion. After working for a while and now having the opportunity to pursue her passion for writing pieces related to Korean entertainment, she is in the ninth cloud. Read more
Top Comments
There are no comments in this article yet. Be first to post one!