WATCH: Cha Eun Woo, Kim Nam Gil and Lee Da Hee star in the fiery character teasers for Island
TVING released the character teasers for the main characters of Island, Cha Eun Woo, Kim Nam Gil and Lee Da Hee. Read ahead to know more.
Published on Dec 15, 2022 | 02:24 PM IST | 479K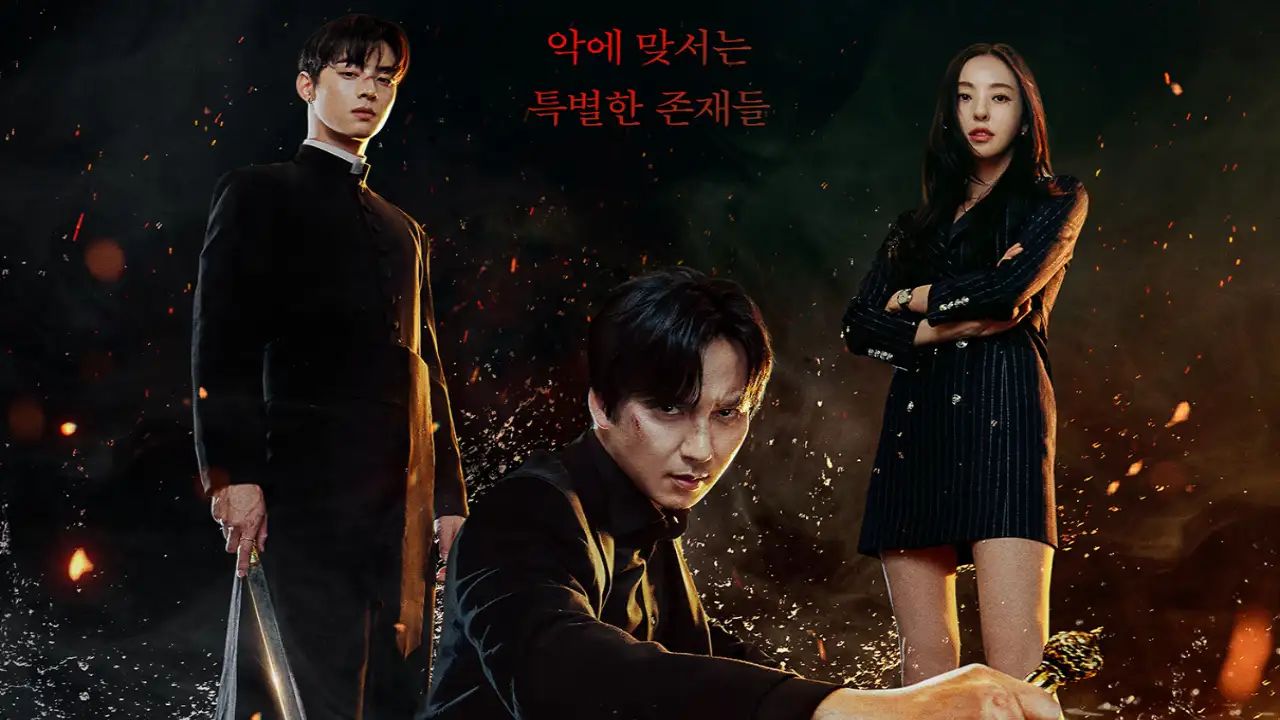 TVING's original series 'Island' is a drama depicting the journey of characters who are destined to fight against the evil that is trying to destroy the world. Director Bae Jong, who took on the challenge of his first series through 'Island', will focus on showing the duality of light and darkness in Jeju Island's history, as well as humanity that comforts each other's sorrow and heals wounds, through a spectacular struggle against a ghost..
Island:
On December 15th, a character preview video containing the character teasers of Kim Nam Gil, Lee Da Hee and Cha Eun Woo, the main characters of 'Island', was released. In the character preview, Ban (Kim Nam Gil), who has defended thousands of years against the evil spirit 'Jeong Yeom Gwi' that attacked the mysterious island of Jeju, Mi Ho (Lee Da Hee), who stands at the center of fate, and Yohan (Cha Eun Woo), the youngest exorcist on earth. 
In the published character preview, Kim Nam Gil appears in the form of 'Ban', an immortal being who is half human and half ghost. In the past, half was raised as the same to punish Jung Yeom Gwi in Taejangjong. In particular, in his confession, "I want to live with a human heart, even for a moment," I feel the weight of a life that has endured thousands of years. Then, a fateful meeting between Won Mi Ho, who is being chased and Ban, who is trying to save her, unfolds. The meaningful line "I will definitely come to save you" and the question of "Did you recognize me?" Geum Baek Joo (played by Go Doo Shim) amplifies curiosity about the intertwined relationship between the two people hidden in a veil.
Lee Da Hee transforms into the only heir to the world-class conglomerate Daehan Group in the 'Miho' character preview, catching attention with a chic yet haughty charm. Arriving in Jeju Island in a state of excitement, she feels her life threatened as she is attacked by unknown beings. At that moment, a mysterious male class appears, and Won Mi Ho arouses the interest of the viewers by proposing a bodyguard position to the only class that can defeat Jeong Yeon Gwi. 
Finally, the preview of the character of 'John' begins with Cha Eun Woo's meaningful narration, "According to the prophecy, the only savior has appeared." While praying in a holy atmosphere, John believes that protecting the savior is God's calling and heads to Jeju Island. Yohan constantly shouts "sister" to Won Mi Ho and says, "I am here. Attention is also focused on the 'elderly younger chemistry' between Yohan and his older sister Miho Won, who shoots at women's hearts by saying, "My sister's bodyguard."
ALSO READ: LE SSERAFIM's Kazuha admits watching a BLACKPINK concert inspired her to pursue K-pop
Stay updated with the latest Hallyu news on: Instagram, YouTube, Twitter, Facebook and Snapchat
What do you think of the teasers? Let us know in the comments below. 
About The Author
A BMM graduate, Anoushka has been writing professionally for over 2 years. K-Pop and K-Dramas consume her day and she... enjoys writing articles about it. So far, she has written close to 3000 articles. She loves films, music, art, and food! She spends most of her time either discovering a new film or burying her nose in a gripping novel.
Read more
Top Comments
There are no comments in this article yet. Be first to post one!