What does chef Gordon Ramsay have to say to NCT's Mark writing a song about him?
NCT's Mark gets a response from celebrity chef Gordon Ramsay.
Published on Apr 13, 2023 | 08:02 PM IST | 167.4K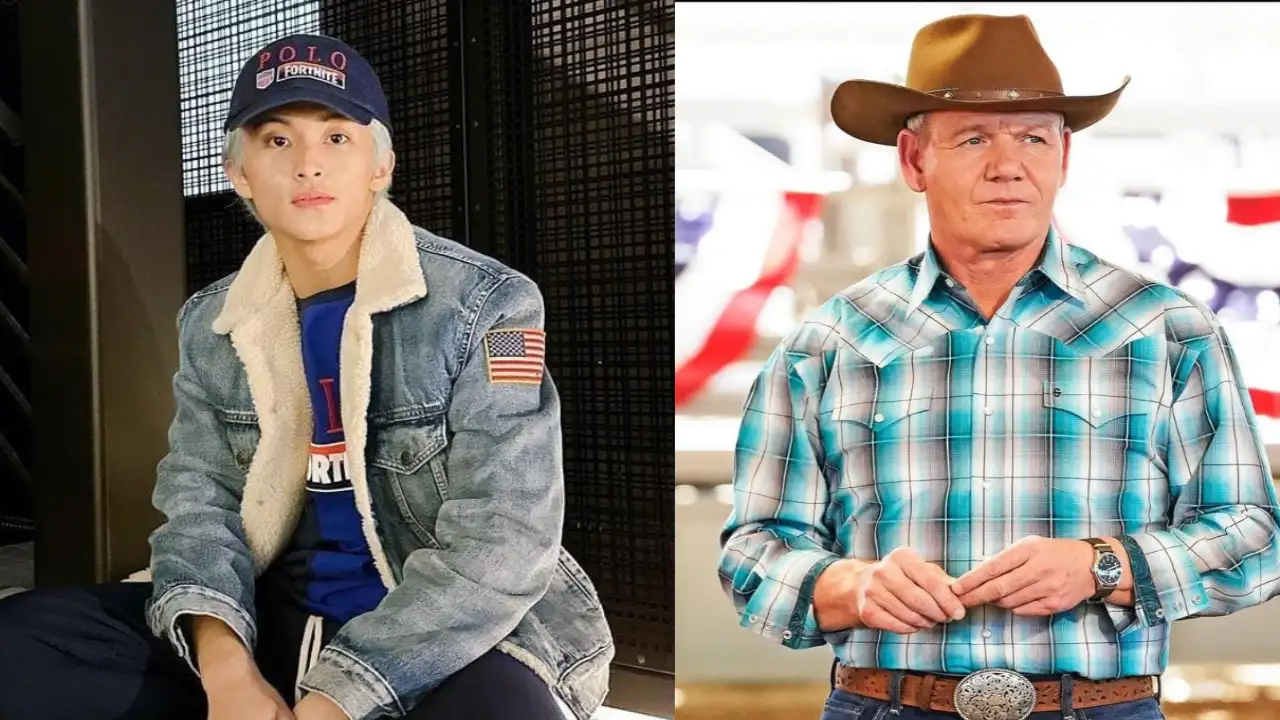 Last week, Mark released his new solo single 'Golden Hour,' which makes a lighthearted allusion to a now-famous event in which Gordon Ramsay unintentionally disparaged his food. Gordon Ramsay, the celebrity chef, has responded to NCT's Mark's new solo single 'Golden Hour' in a humorous way. The K-pop star previously generated a meme that caught Gordon Ramsay's attention, and it seems like the chef has taken notice.
Gordon Ramsay's hilarious TikTok response
In reference to the viral tweet, 'Golden Hour' has witty lyrics such as "I don't know how to make eggs... I'm calling Gordon Ramsay… I'm calling Gordon out."
In a TikTok video posted on his account, the video started with Mark singing "I'm callin' Gordon Ramsay" to which Gordon Ramsay can be seen pretending to say when will you call showing the phone. He then jokingly says, "I'm still waiting for my call, Mark", before hanging up the phone and continuing to dance.
The video quickly went viral on social media, with fans of NCT sharing their excitement over the unexpected interaction. Mark himself even shared the video on his own social media accounts, expressing his disbelief that Ramsay had seen his song.
The viral meme
In 2018, an NCT fan tweeted a photo of Mark's eggs and asked Gordon Ramsay, "My boyfriend was making eggs.. what do you think?" "Get back on Tinder!" snarled the British cook.
As for Gordon Ramsay, his foray into the world of K-pop has certainly been a welcome surprise for fans. The chef has been known to interact with celebrities on social media before, but this unexpected response to Mark's song has shown that his sense of humour and willingness to engage with fans knows no bounds.
The unexpected interaction between NCT's Mark and Gordon Ramsay has been a fun and lighthearted moment for fans of both the K-pop group and the celebrity chef. Gordon Ramsay's playful TikTok video shows that he's not afraid to embrace new things, and the attention he's given to Mark's song has only added to the success of the K-pop star's solo. While we may never know if the two will actually collaborate on a cooking project, this playful exchange has certainly left fans excited for what the future holds.
Stay updated with the latest Hallyu news on Instagram, YouTube, Twitter, Facebook, and Snapchat
ALSO READ: Director Park Chan Wook to return with The Sympathizer starring Robert Downey Jr., Sandra Oh and more
About The Author
A tenacious individual and a witty writer who graduated with a degree in Journalism & Mass Communication with over
...
Read more
Top Comments
There are no comments in this article yet. Be first to post one!