Why did BTS' Jimin cry while chatting with some fans?
BTS' Jimin breaks down into tears reading messages during a fan chat. Here is what happened!
Published on Mar 26, 2023 | 06:49 PM IST | 179.8K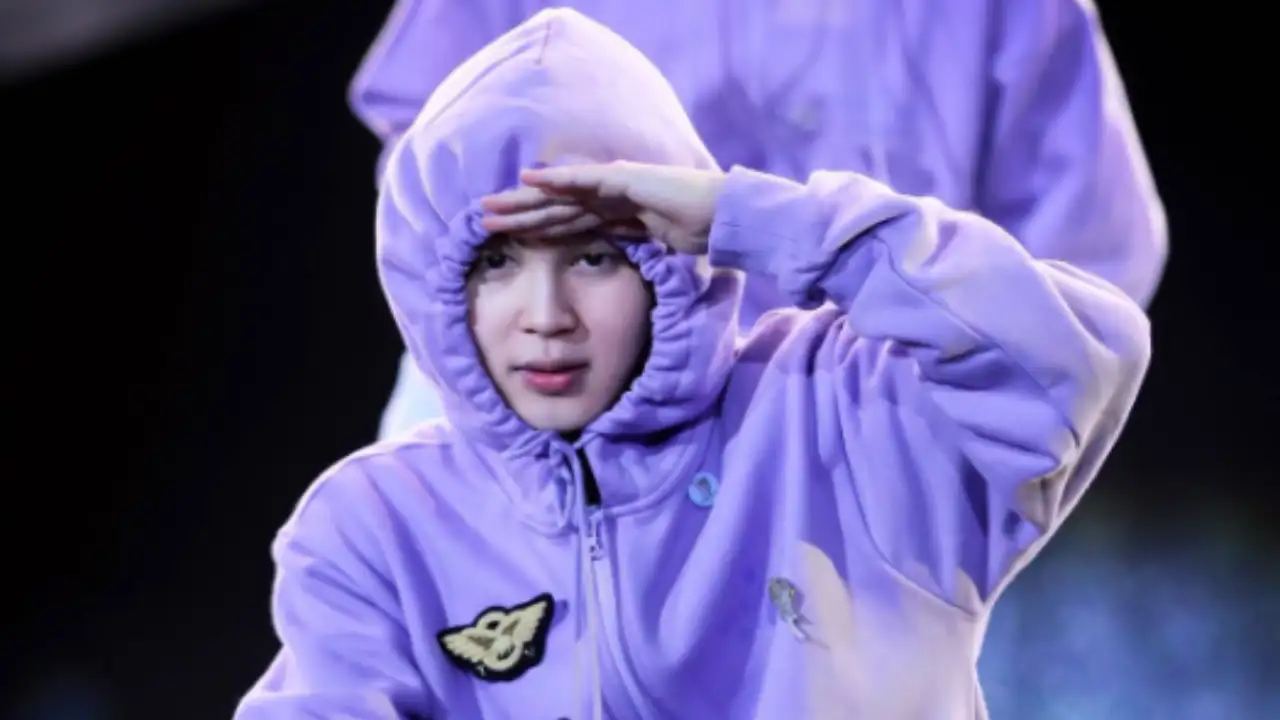 BTS' Jimin has always been known for his close relationship with fans. He regularly interacts with fans on social media and makes an effort to connect with them during concerts and events. His caring and thoughtful nature has won the hearts of fans worldwide, and he has become one of the most beloved members of the group.
BTS' Jimin and His Close Relationship with Fans
Recently, Jimin was featured in PIXID's 'find the imposter among the provincial fans' where he was seen conversing with fans using an anonymous concealed ID. The concept was how it is to be a fangirl in the provincial regions. Where they talked about a variety of issues, including proving how close you are to your idol group by accurately answering a few questions, where Jimin seamlessly struggled in front of the fans and learned how precisely people recall every detail about their beloved idol group.
The Reason Behind Jimin's Emotional Breakdown
During the program, Jimin was seen enjoying a lot at times bursting into laughter due to fans' messages and his own mistakes. However, there was a time when a question was asked 'what does it mean to be a fangirl in the provinces?', the answers by the fans left Jimin emotional and in tears. The fan expressed her gratitude for the positive influence that fangirling has on them had on her during difficult times, how the groups' lyrics comforted them when they are down, and how it gives them happiness and reduces burnout. They spoke about how it helped them overcome challenges and find hope and joy in life.
Fans mentioned how the artists took them out of their difficulties and they want to do the same by loving, protecting, supporting them in return, and becoming their source of strength when they have tough times.
Jimin, who is known for his caring and empathetic nature, was moved by the fan's words and was overwhelmed with emotion. He expressed his gratitude to fans for their support and love and shared that he too had gone through tough times and that it was the support of fans that helped him get through those difficult times. And reading those messages gave him strength when he was seen saying if these kinds of people are there protecting us, I would want to replay them with more love.
In the end, when he met his fans, they were seen laughing while talking with each other and Jimin jokingly said to all the fans 'don't dare to go anywhere'.
The connection and bond between BTS and fans are built on mutual love, support, and understanding, and Jimin's caring and empathetic nature has only strengthened that bond. The impact that BTS and their music have on fans is undeniable, and their message of hope and positivity continues to inspire and uplift fans worldwide.
Stay updated with the latest Hallyu news on Instagram, YouTube, Twitter, Facebook, and Snapchat
ALSO READ: Fashion Faceoff: BTS' V and ASTRO's Cha Eun Woo. Who wore the sexy, see-through shirt better? VOTE
About The Author
A tenacious individual and a witty writer who graduated with a degree in Journalism & Mass Communication with over t...hree of experience in writing in different fields. She enjoys reading, dancing, singing, and being dramatic on occasion. After working for a while and now having the opportunity to pursue her passion for writing pieces related to Korean entertainment, she is in the ninth cloud. Read more
Top Comments
There are no comments in this article yet. Be first to post one!