Alaya F flaunts her love for luxury with expensive Fendi bag teamed with trendy all-blue outfit at airport
Alaya F was recently photographed at an airport checkpoint by the cameras. Let's see how she dressed for the airport.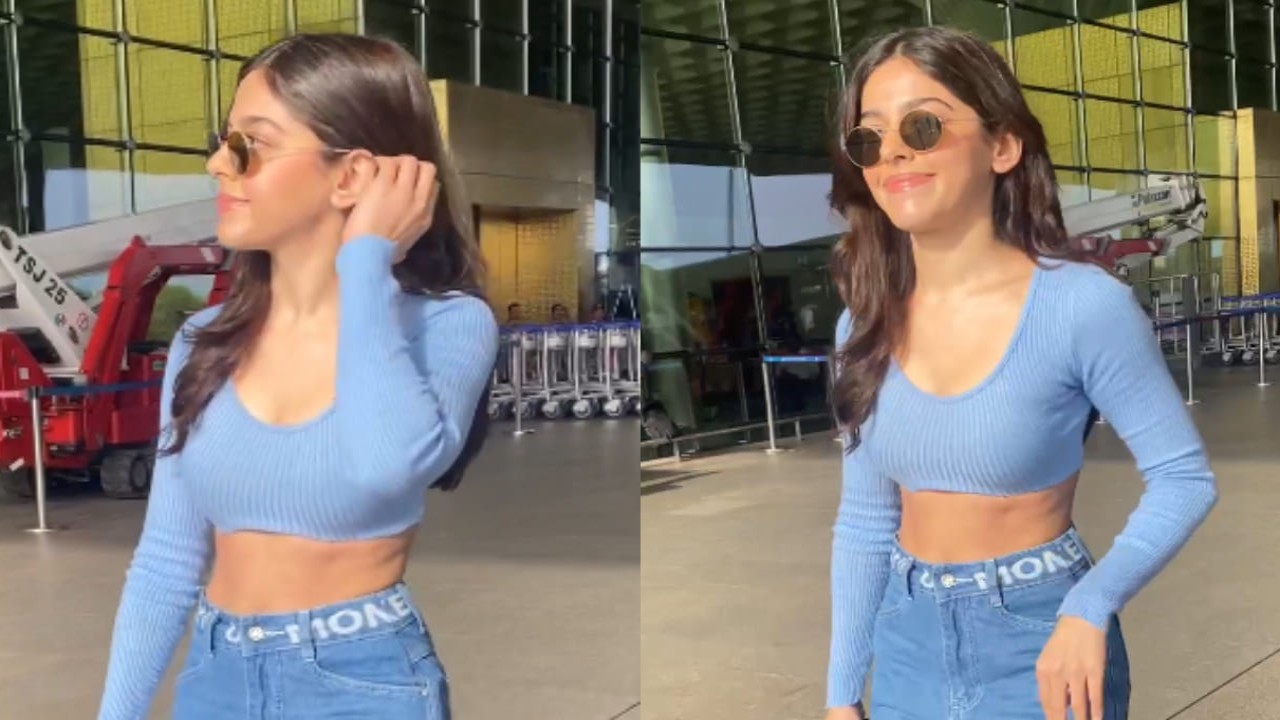 Alaya F, the Gen-Z Bollywood phenomenon has captured audiences with her acting abilities as well as her provocative style sense. Alaya is known for her plunging neckline style, which she seamlessly merges with classic bodycons and conventional trends to create a one-of-a-kind fashion statement. She never fails to turn heads with her daring selections and a brave attitude, whether it's at the airport or on vacation. Alaya oozes confidence and grace in every item she wears, from flowery designs to elegant styles. Alaya F has established herself as a real Gen-Z fashion hero, pushing the youth to embrace their individuality and express themselves via clothing, thanks to her inherent ability to push fashion limits.
She was recently photographed at an airport checkpoint by the cameras. Let's see how she dressed at the airport.
How did Alaya dress at the airport?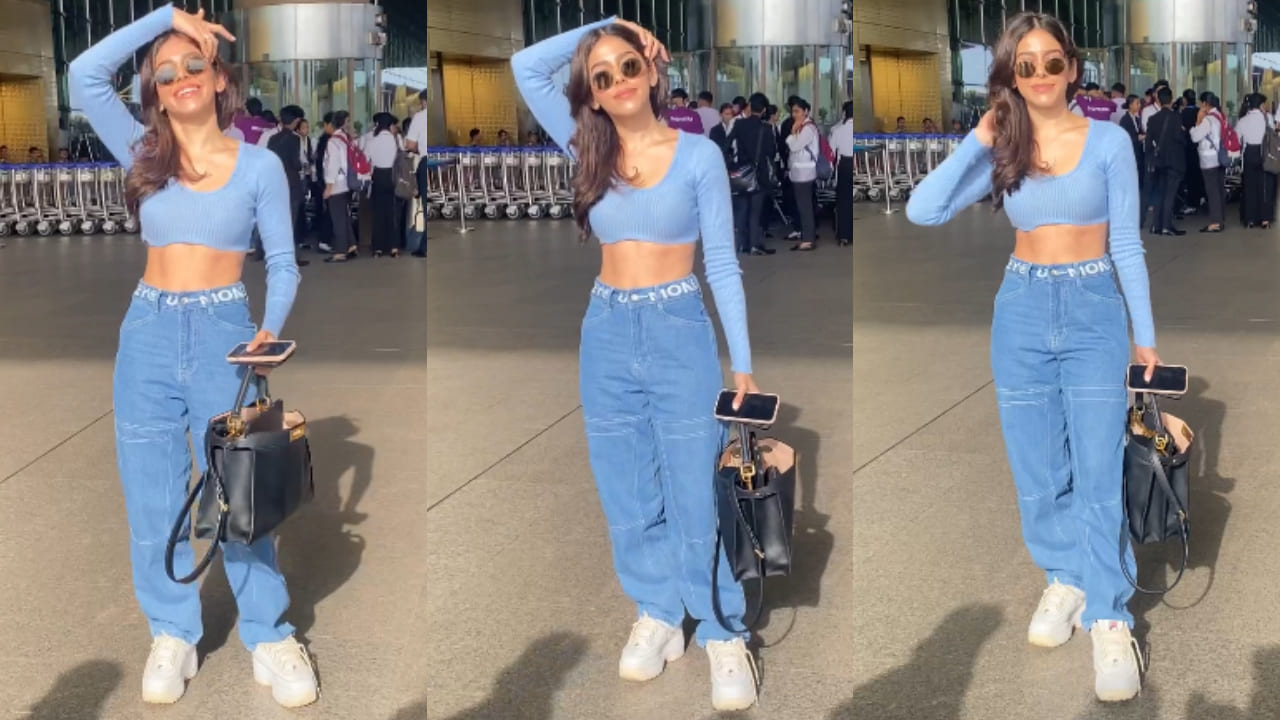 In this airport look, Alaya F's crop top is the embodiment of elegance and trendiness. It was made of a lovely baby blue ribbed pointelle cloth and emanated feminine appeal. The cropped length lends a modern twist to the cropped neckline, which adds a touch of elegance. Alaya F completes the outfit by wearing the crop top with Urban Monkey's Y2K hip-hop jeans. The letters "Monkey You" shone through the belt loops of these blue pants, which cost Rs 2,850. Alaya F effortlessly embraced a wonderful combination of stylish and urban elegance in her ensemble.
How did Alaya F accessorize her airport look?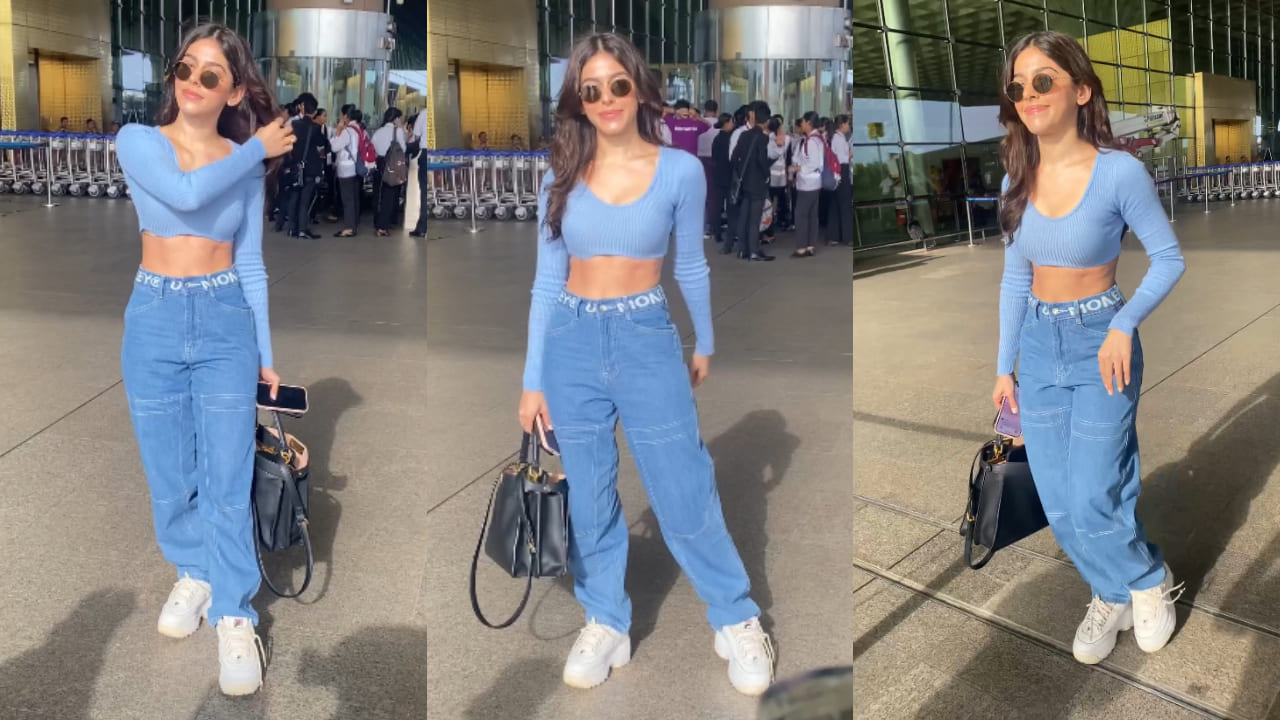 Alaya F understands how to dress up her outfits with the right accessories. Her gorgeous eyeglasses were one of the outstanding elements that drew everyone's attention. Alaya F's eyewear, whether it's a pair of beautiful sunglasses or fashionable frames, always adds a touch of elegance to her ensemble. But it doesn't end there; the bag she's carrying is similarly stunning. Alaya F was seen carrying the Fendi purse in rose black leather. This exquisite bag costs $5,800, which is about Rs 4,78,729 INR. Alaya F's excellent choice in accessories continues to establish trends and inspire fashion lovers throughout.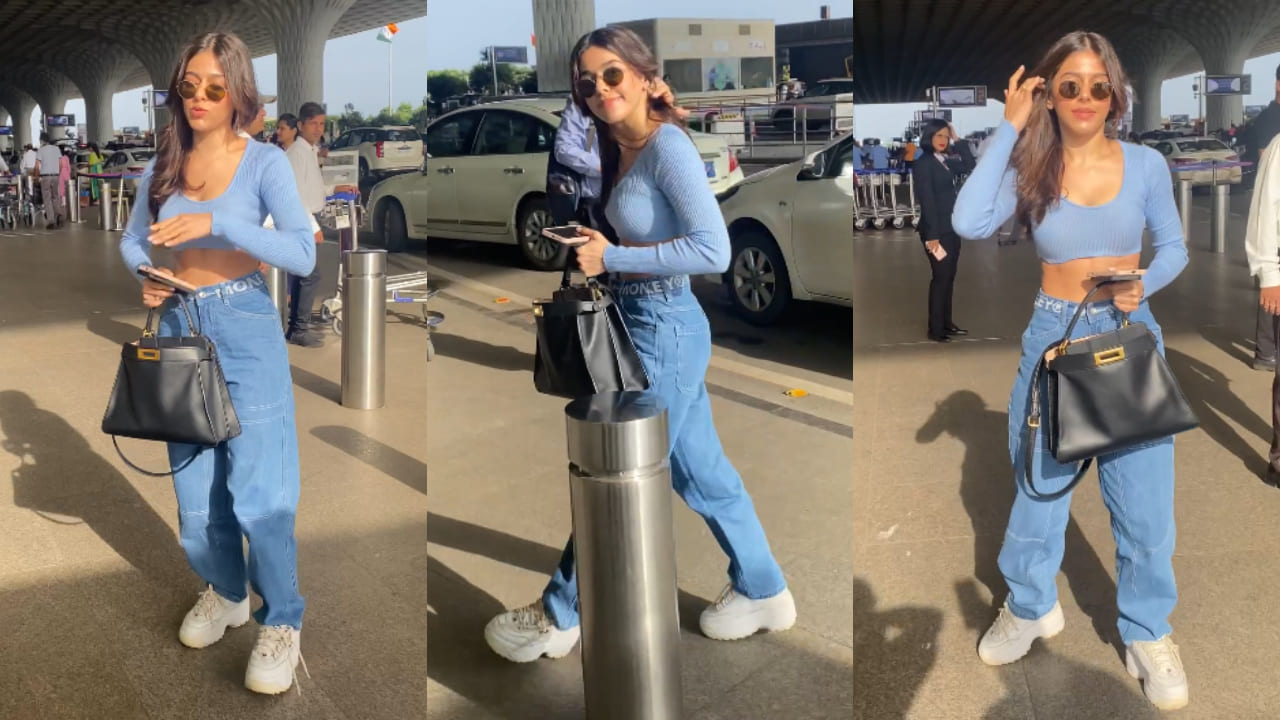 Alaya F's fashion selections never fail to wow, and her most recent look was no exception. She wore a lovely light blue gown that was wonderfully complimented with a magnificent pair of white-heeled trainers. This unexpected mix gave her appearance a casual stylish edge, expressing confidence and flair. Alaya F showed her natural beauty with her modest open haircut, allowing her dress and accessories to take center stage in her airport look. Her overall presentation was nothing short of spectacular, demonstrating her exceptional fashion sense. Alaya F's excellent style is an inspiration, demonstrating that sometimes all you need is a strong fashion eye to achieve a genuinely great appearance for this simple look.
ALSO READ: Tamannaah Bhatia sports hottest going-out look, corset and flared pants that's perfect for desk to dinner look

---