Alia Bhatt vs Hailey Bieber fashion face-off: Who wore the full-sleeved sequin midi-dress better?
Two of the global icons and most talented divas, Alia Bhatt and Hailey Bieber, were seen wearing the same midi dress from 16 Arlington. But, who wore it better?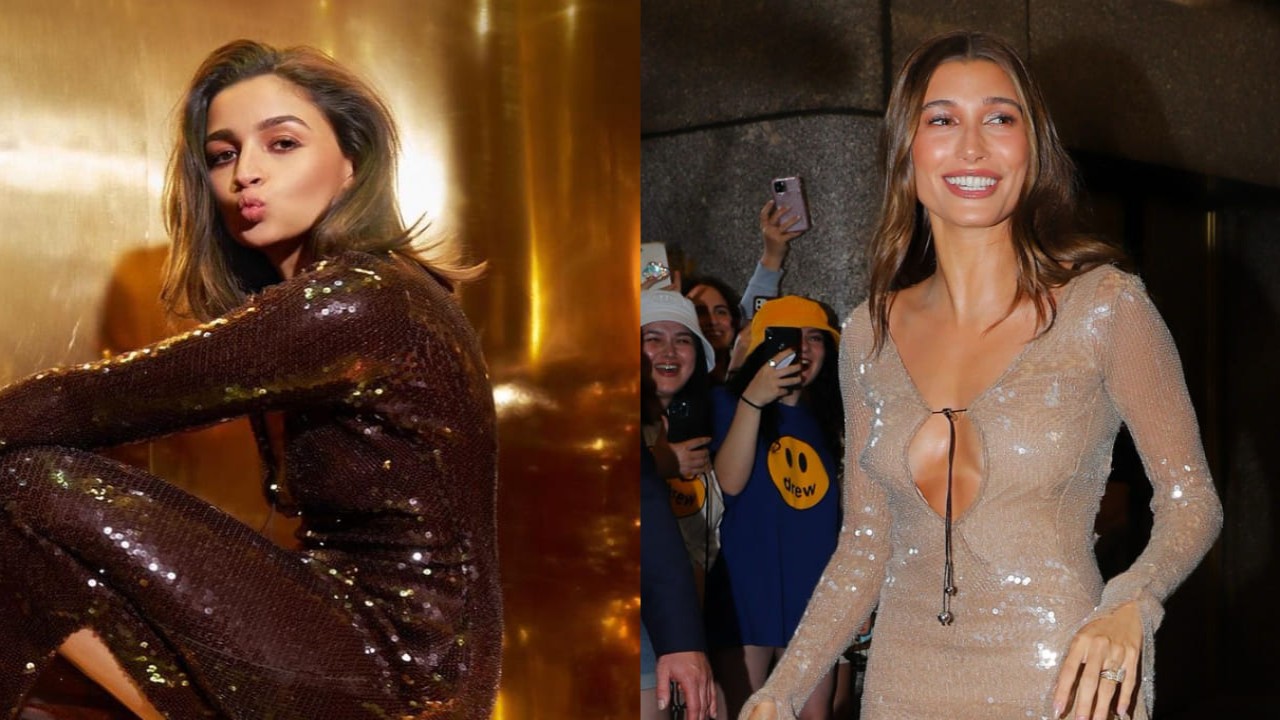 Hello there, fashionistas! Guess who we saw on the most recent episode of Koffee with Karan Season 8? Alia Bhatt is breathtaking! She looked stunning in a lovely brown sequined surface-adorned midi dress. It was difficult not to notice how similar it looked to another fashion icon, Hailey Beiber. We couldn't help but find parallels between their appearances. Alia and Hailey both wore the sequined midi dress at different parties, but who looked better? Stay closely as we enter the fashion face-off to see who slayed in this spectacular attire. Let the battle of the sequins begin!
Alia Bhatt looked fabulous in a shimmery brown midi dress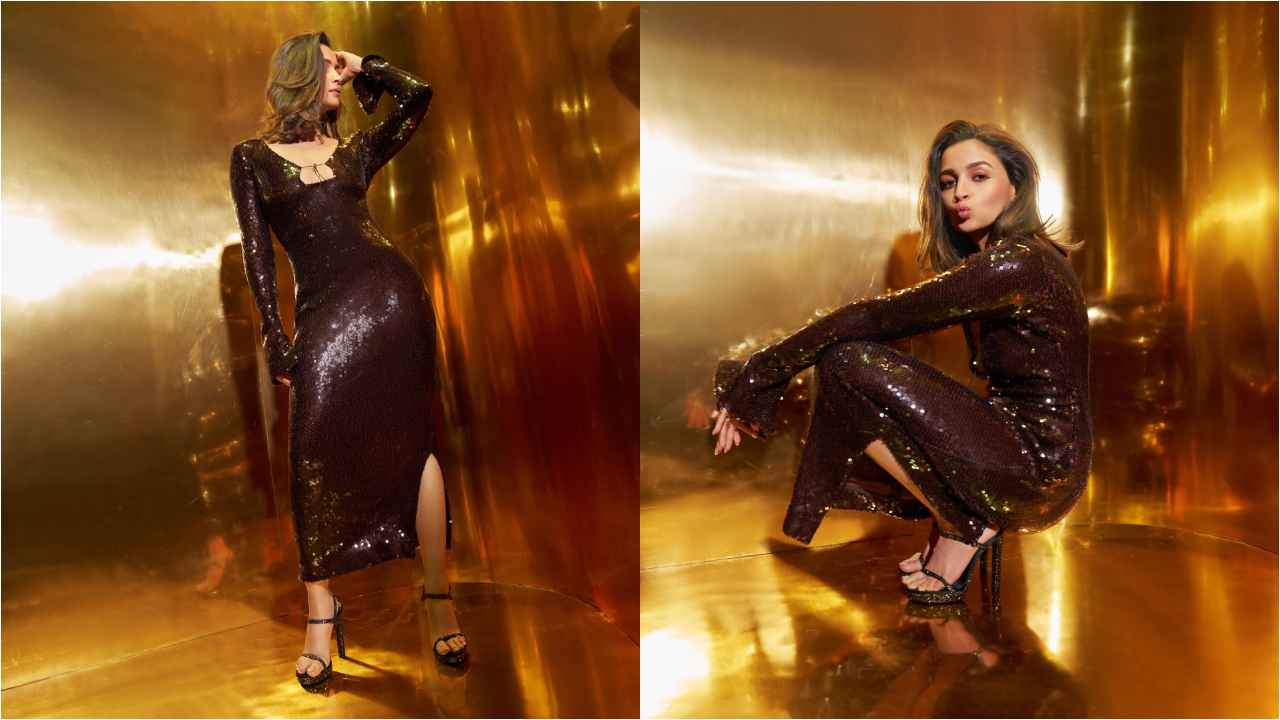 Let's discuss the brown midi dress that left everyone speechless! With its sensual keyhole cut-out neckline and daring side split, this dress was covered in mesmerizing sequins and exuded a seductive appeal. And who better to show off her great fashion sense than the lovely Alia Bhatt in her fabulous ensemble? The RRR actress, best known for her performance in Student of the Year, demonstrated once again that she's a stylistic force to be reckoned with. Her choice of outfit was a tribute to her fashion sense and left us all speechless. Alia certainly knows how to turn heads and make hearts skip a beat!
Hailey Beiber looked beautiful in a super shimmery nude midi dress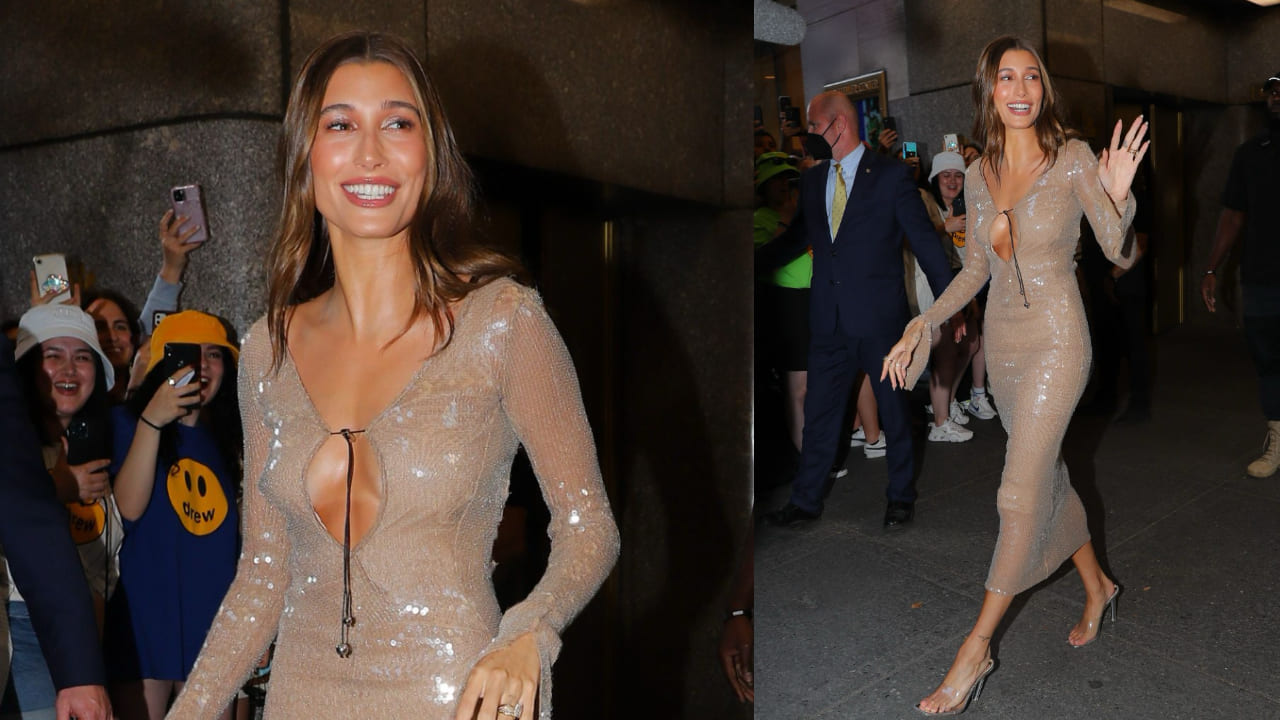 PC: Getty Images
What do you think? We have more fashion drama for you! Hold tight to your seats, since Hailey Beiber was seen wearing a similar outfit during an interview in June 2022. It featured all of the same amazing attributes, except for one minor difference: Hailey's dress was a sexy nude color, whereas Alia's was a lovely brown. Both of these fashionistas wore clothing from the famed 16 Arlington label. It's as if they were playing fashion twins, each with their distinct spin. The key issue now is, who wore it better? Stay tuned as we go further into this stylish face-off and reveal the winner!
It's time for the ultimate fashion face-off verdict. Here's the thing: the choice is entirely yours! It's all about personal preference. With their magnificent sequined midi gowns, Alia Bhatt and Hailey Beiber both brought their A-game. They not only wore such outfits, but they also wore short haircuts with flowing tresses, which added a sophisticated touch to their appearances. So now it's up to you.
Take time to take in all of the sparkle and glamor, and let us know which style captured your heart in the comments section below. Who came out on top in this fashion battle? We can't wait to hear what you think!
ALSO READ: Best dressed B-town divas of the week: From Alia Bhatt, Kareena Kapoor to Malaika Arora

---