Decoding Amy Jackson's viral red Valentino shirt dress, hot black Roberto Cavalli gown, and grey Ferretti gown
The Operation Fortune: Ruse de Guerre actress recently attended the Fashion Weeks, wearing the most stylish and luxurious gowns. Let's take a closer look at these outfits.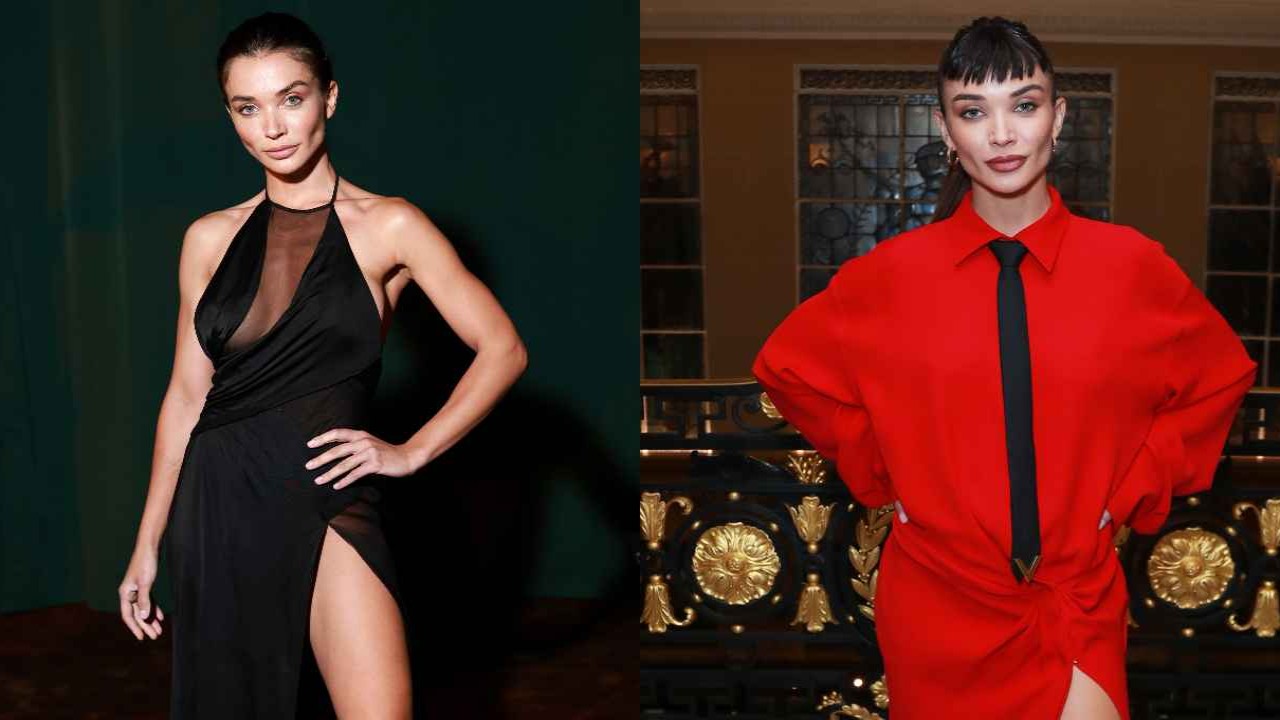 In the world of fashion, one name that consistently shines is that of Amy Jackson. The British Indian actress and model recently graced the London and Milan Fashion Weeks, turning heads and capturing hearts with her impeccable style. From a radiant red Valentino shirt dress to a sultry black Roberto Cavalli gown and a graceful grey Alberta Ferretti creation, the talented Singh Is Bliing actress has proven that she is a true fashionista whose fashion choices are always on fleek.
So, join us as we decode these viral ensembles and delve into the fashion choices that made her the center of attention at these popular fashion events. Let's dive right in and take a closer look.
Amy Jackson looked awesome in a red shirt dress with a side slit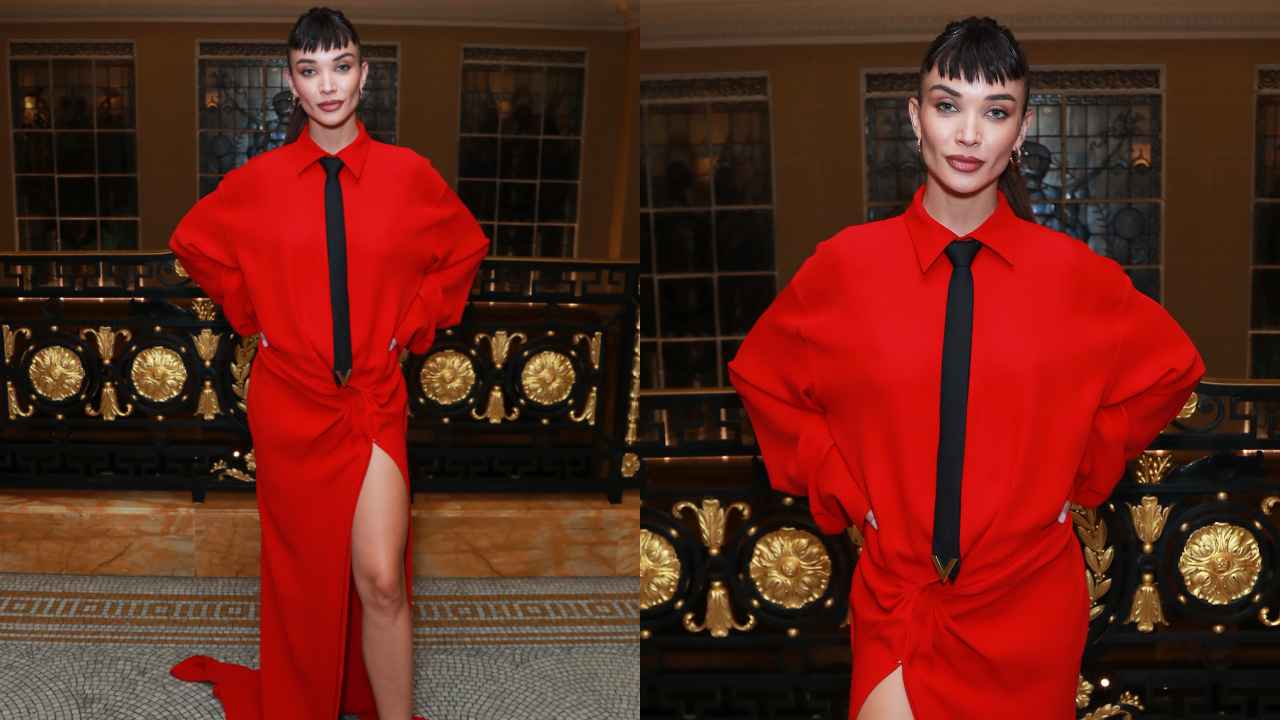 Let's begin with the Robot 2.0 actress' appearance in a striking red shirt dress that left everyone in awe. The dress featured a daring side slit, which added an element of allure to her overall look. This ensemble was donned by the diva at the launch of Hotel Café Royal and Tina Chen Craig's U Beauty at Akasha Spa. The dress perfectly showcased her toned legs, and the vibrant red hue complemented her radiant complexion. She paired this captivating outfit with a black tie, and minimalistic accessories, allowing the dress to take center stage. The diva's choice of this Valentino creation proved that sometimes, simplicity can be the ultimate sophistication.
Amy Jackson looked amazing in a black Roberto Cavalli gown with side slit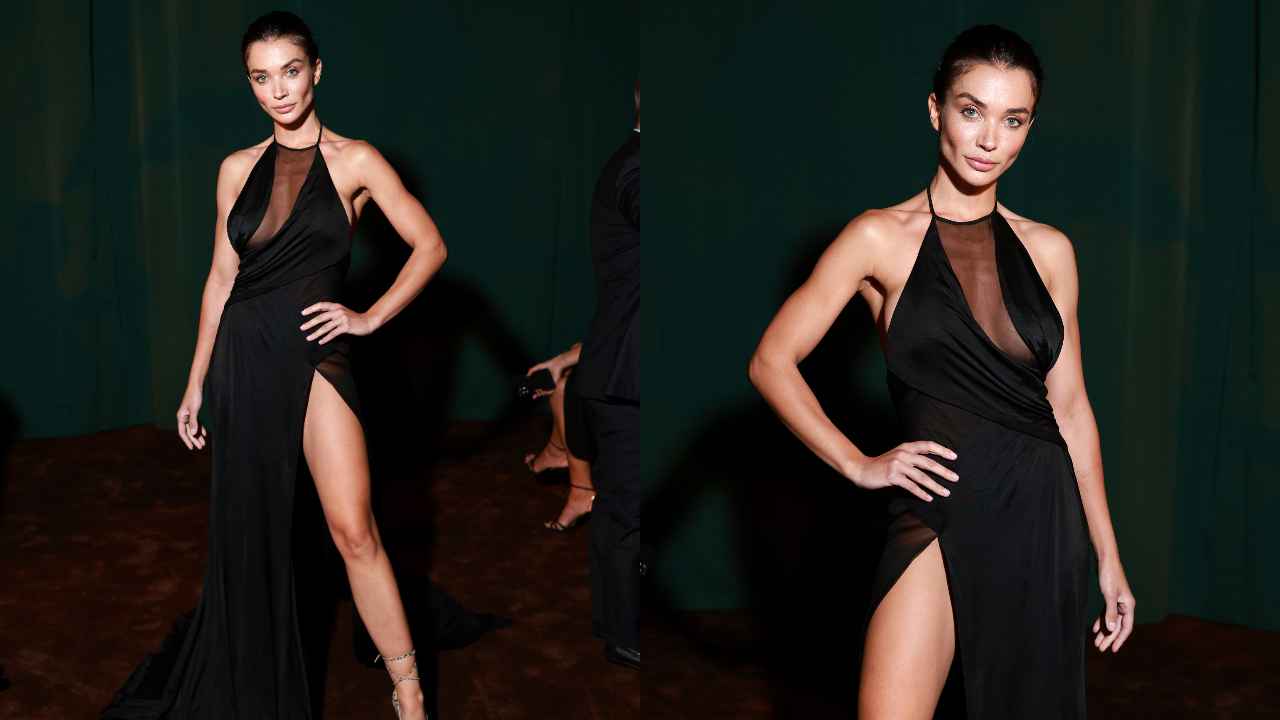 The Freaky Ali actress' fashion choices have always embraced diversity, and her appearance in a black Roberto Cavalli gown was no exception. This hot black number featured a side slit that added an element of drama to her look. She wore this enchanting ensemble at the Roberto Cavalli fashion show during the Milan Fashion Week. The gown hugged her curves perfectly, accentuating her graceful silhouette. With a plunging neckline and intricate detailing, the diva's choice of this gown showcased her bold and confident style. She completed the look with sleek, straight hair and understated accessories, letting the gown's elegance speak for itself.
Amy Jackson looked gorgeous in a dark grey floor-length Alberta Ferretti gown
Last but certainly not least, we have the Yevadu actress in a dark grey floor-length Alberta Ferretti gown. She wore this mesmerizing creation with elegance and sophistication. The gown exuded a sense of timeless beauty and grace, perfectly reflecting the diva's charm. This captivating ensemble was witnessed at the Alberta Ferretti event during the Milan Fashion Week. The simplicity of the gown, combined with its intricate detailing, made the model look like a true Hollywood star. With minimal jewelry and her hair swept back, she embodied a classic and refined aesthetic that left a lasting impression.
The talented Thanga Magan actress' recent appearances at the Fashion Weeks were a testament to her fashion prowess. Her choice of outfits showcased her versatility and impeccable taste. These viral ensembles not only highlighted her stunning beauty but also established her as a style icon to watch. As we continue to admire her fashion choices, the gorgeous Paris Paris actress reminds us that fashion is not just about what you wear but how you wear it, and she undoubtedly wears it with confidence and grace. Doesn't she?
What did you think of the Gethu actress' outfits? Do you have a favorite? Share your thoughts with us in the comments section below.
ALSO READ: Airport Elegance: Tamannaah Bhatia styles Rs. 28,000 red and gold Masaba saree with minimalistic accessories

---