From Deepika Padukone, Alia Bhatt to Khushi Kapoor; 5 B-town divas strut in style with the hottest boots
5 trendy boots sported by B-town divas like Deepika Padukone, Alia Bhatt and others. So check out how-to style boots that will only amp up your fashion game!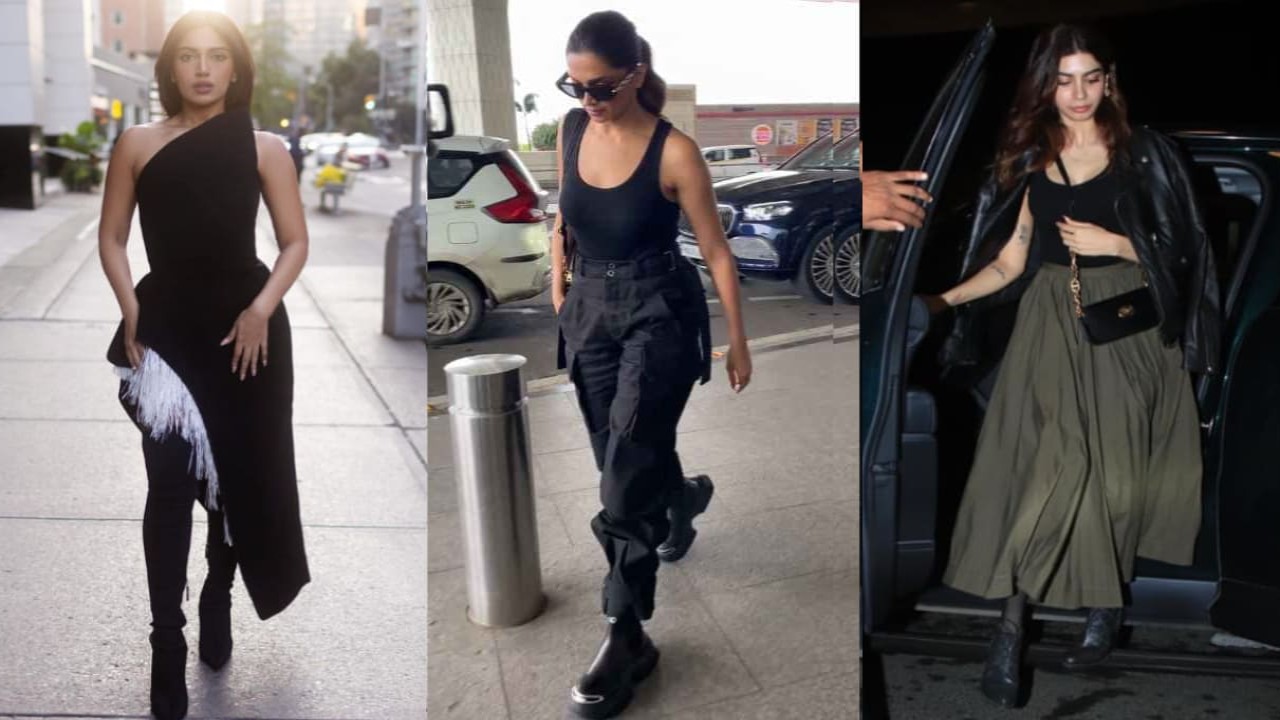 A pair of boots can never go wrong and do quite the job of uplifting your normal day outfit! Today, let's go into the realm of footwear and speak about our favorite B-town divas who are crushing it when it comes to opting for a perfect pair of shoes. Only recently, we've noticed how a slew of divas are embracing the boots trend, and they look incredibly lovely. From Deepika Padukone to Khushi Kapoor and others, these five divas are setting the trend when it comes to wearing amazing boots. They know how to create a statement from the ground up, whether it's knee-high or ankle-length. So, if you want to enhance your shoe game, take a hint from these stylish ladies and strut your stuff into some trendy boots.
Deepika Padukone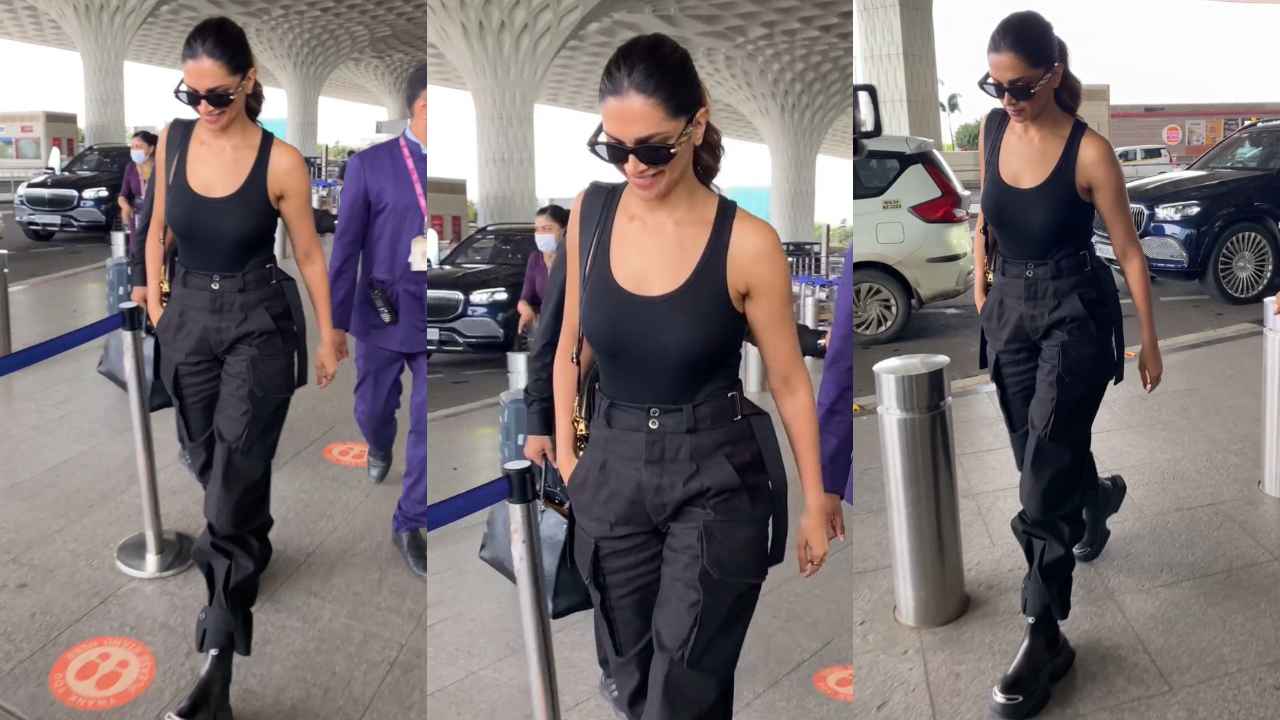 The Jawan actress has just taken her style game to a whole new level, so hold on tight! She wore a pair of gorgeous and sophisticated Louis Vuitton Casual Style Logo Boots by Hacchi. And guess what? They're valued at Rs. 1,65,446! Talk about high-end fashion ambitions. Her outfit was given an athletic yet combat-ready edge by these boots, which radiated confidence. Deepika accessorized the ensemble with a contemporary tank top and cargo trousers, as well as a sleek black purse with an amazing frame.
Alia Bhatt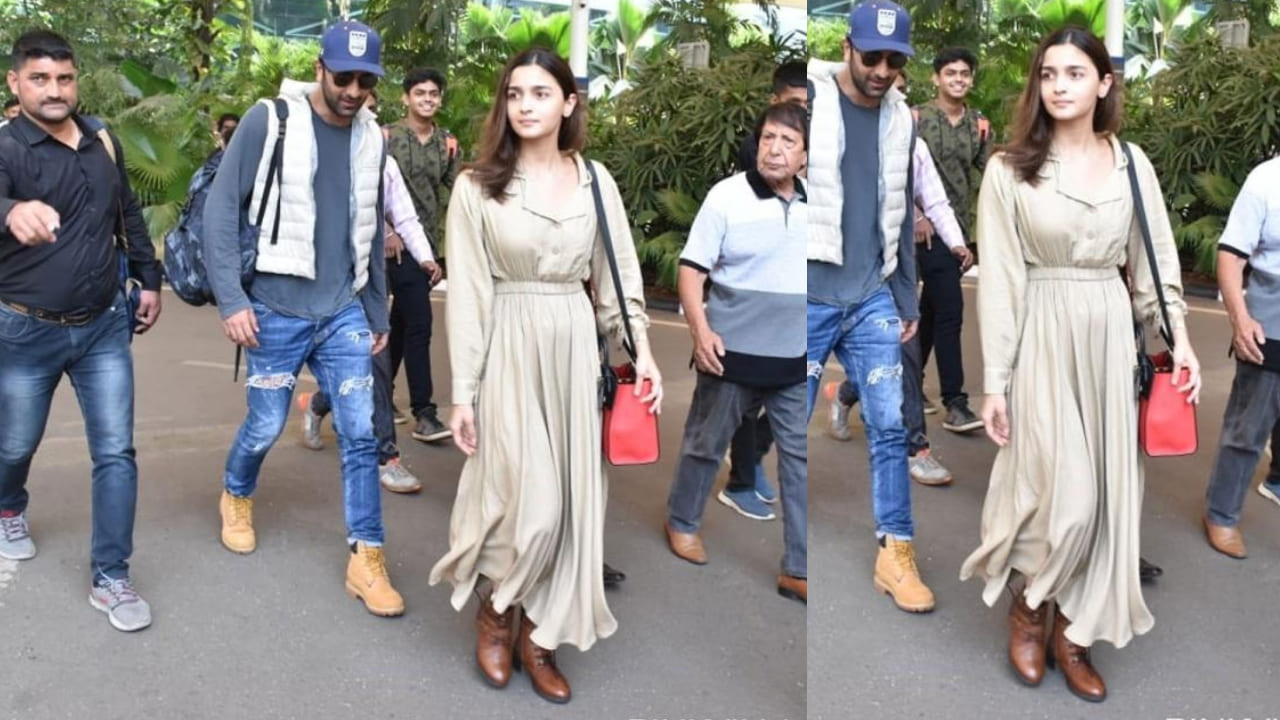 Alia Bhatt is here to slay! This Brahmastra actress swapped the conventional black for the fabulousness of classic brown-heeled boots and made our list. Can you say fashionable? Alia wore these beauties with a flounce maxi dress, achieving the ideal balance of elegance and bohemian cool. But hold on, there's more! She accessorized well with a bright red purse, which added a spark of color to her look. Alia Bhatt can pull off any outfit, and these boots are no exception.
Tara Sutaria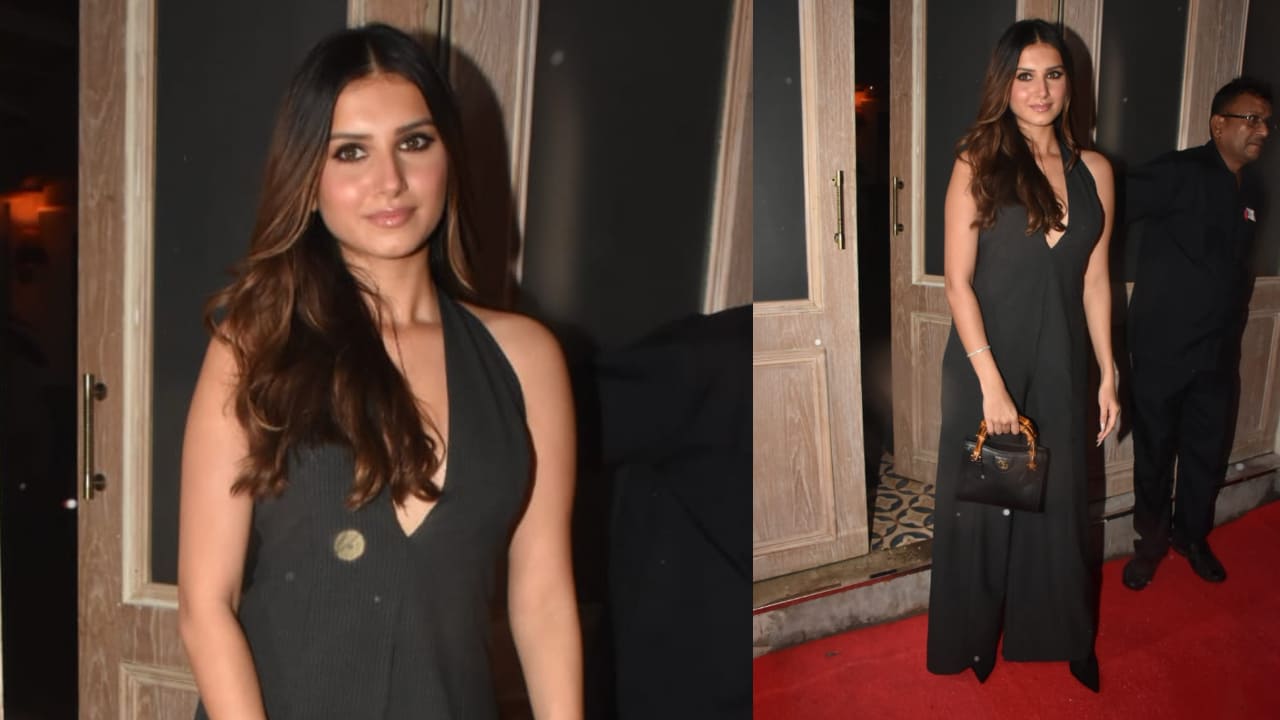 The Ek Villian Returns has an incredible sense of style. Only recently, she was recently seen wearing some beautiful pointed-toe heeled boots, and she looked simply amazing! Tara dressed down her boots with an all-black ensemble that included a sleek V-neck jumpsuit. The combo was perfect! She completed the appearance with a lovely handbag that provided a touch of refinement to her attire.
Bhumi Pednekar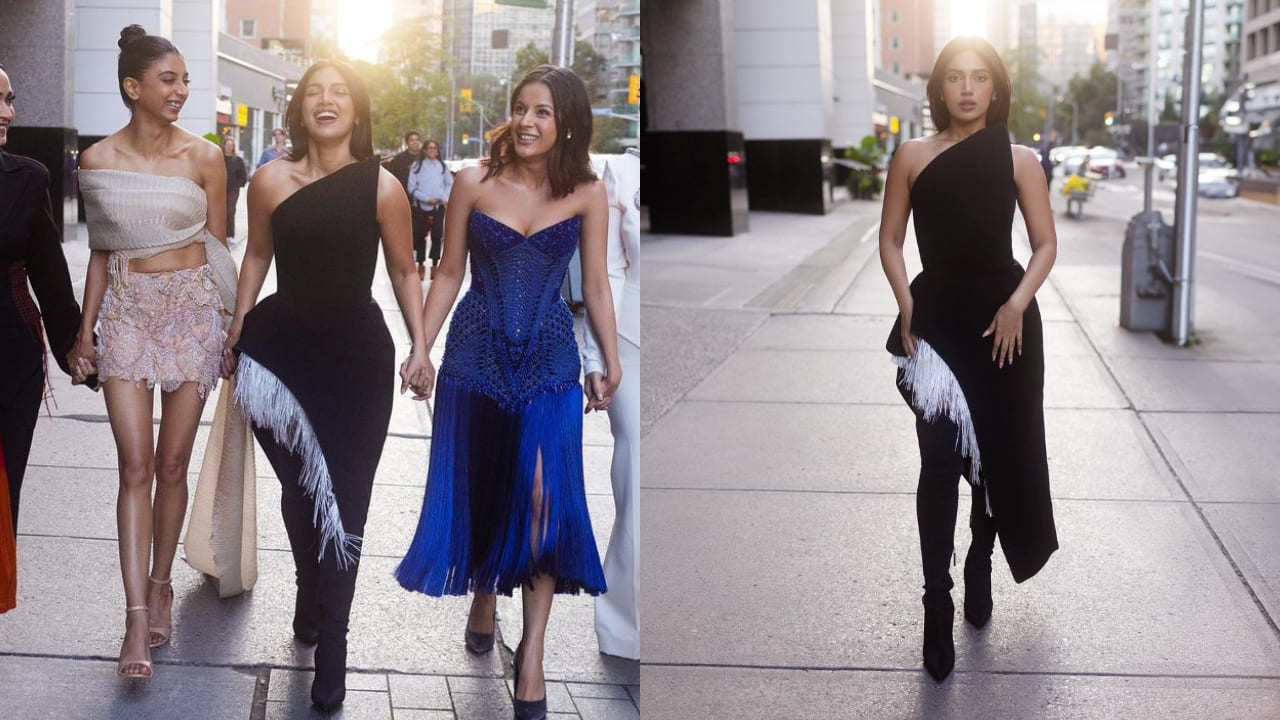 The Thank You For Coming actress' ferocious style game has taken the fashion world by storm. Bhumi recently strolled down the street in a gorgeous pair of thigh-high boots that got everyone staring. But wait, there's more! She wore them with an asymmetrical hemline dress with white fringes that swayed in the breeze. What a daring fashion statement! Bhumi looked amazing in those thigh-high boots, demonstrating how to seamlessly combine edgy and elegance. Take a lesson from Bhumi's style game and step out in some thigh-high boots that scream swag! 
Khushi Kapoor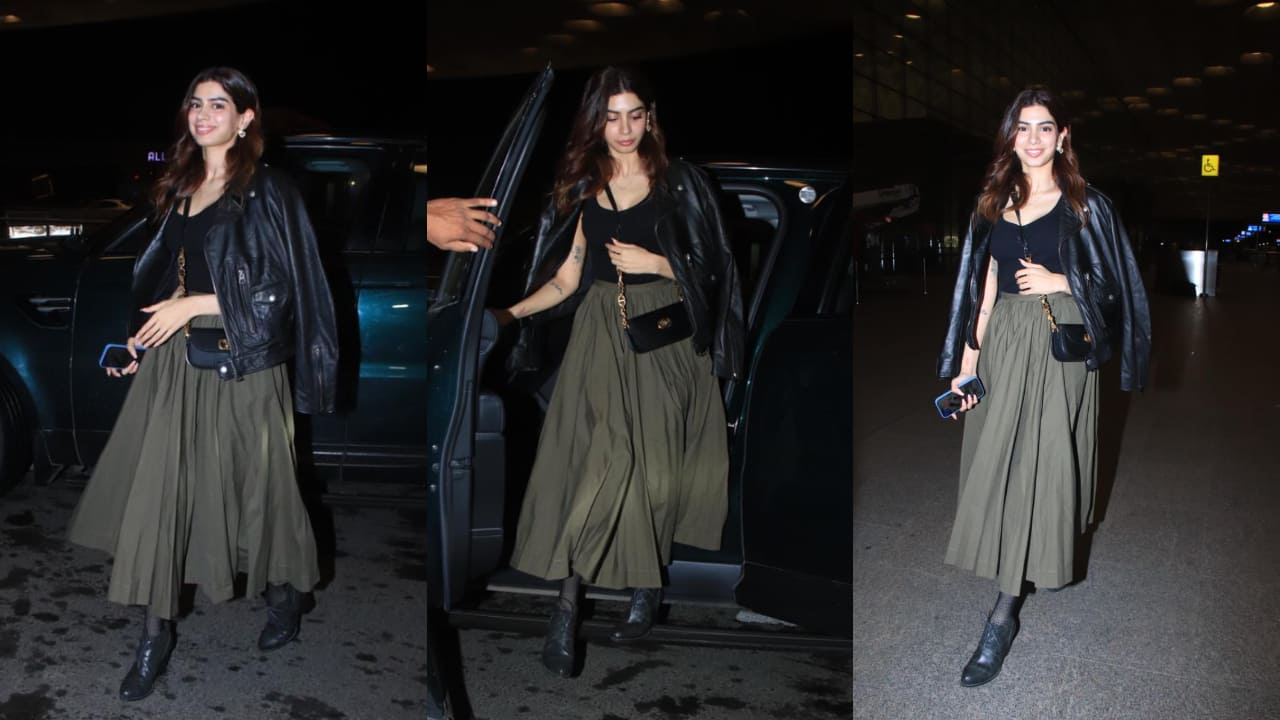 The Archies actress just came out in a pair of elegant black ankle-length boots, and she looked stunning! Khushi stylishly paired her boots with a tank top and a khaki green skirt. But wait, there's more! She elevated her look by adding a stylish Dior jacket and matching purse. Take notes from Khushi and sport those ankle-length boots with confidence if you want to enhance your style game. You'll be the talk of the town, we guarantee!
Which boots did you like the most? Let us know in the comments section below.
ALSO READ: Shehnaaz Gill rocks the denim trend in custom co-ord set with floral fabulousness

---