Janhvi Kapoor is too hot to handle in date-night ready blue mini dress that costs whopping Rs 1.8 lacs
Janhvi Kapoor mesmerizes in a blue minidress paired with silver accents making it a perfect show-stopper look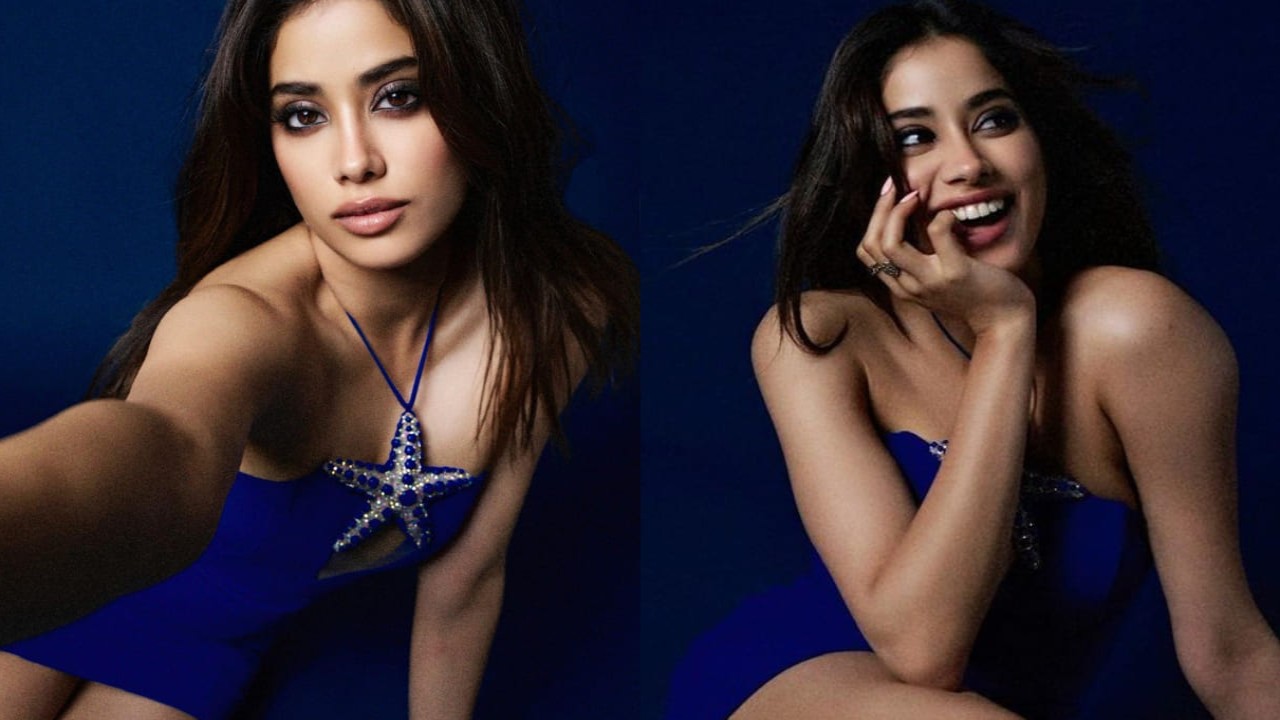 Janhvi Kapoor, the quintessential Gen Z fashion star, never fails to strike a chord with her effortlessly stylish style. Whether she's out and about in the city or on the red carpet, we just can't get enough of her splendid wardrobe choices. Janhvi has an uncanny ability to easily combine comfort with style, resulting in looks that are both contemporary as well as relevant. She has come to be associated with Gen Z fashion, influencing numerous fans and critics alike along the road with her exquisite fashion sense.
Janhvi's stunning blue mini dress with halter neck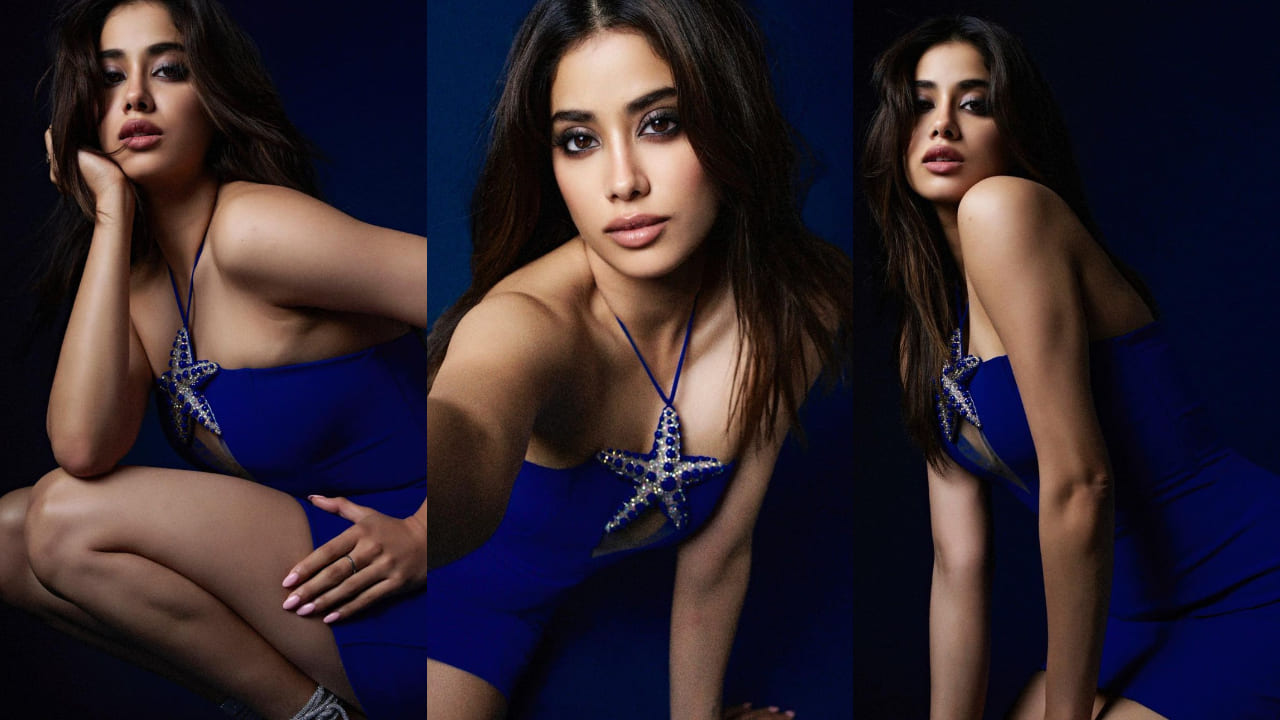 Janhvi Kapoor, a fashion chameleon, never ceases to amaze us with her wardrobe choices. She recently wore a David Koma mini dress that left us all stunned. The blue halter necked tiny number made us question if it was swimwear or a formal dress. But, hey, even if it was a fashion faux pas, we can't deny the amazing 3D starfish on it. What a way to make a statement! Not to mention the cutout beneath the starfish motif that added an unexpected twist to the ensemble. Janhvi Kapoor knows how to push the envelope and keep us guessing on her next move with her daring and one-of-a-kind style choices.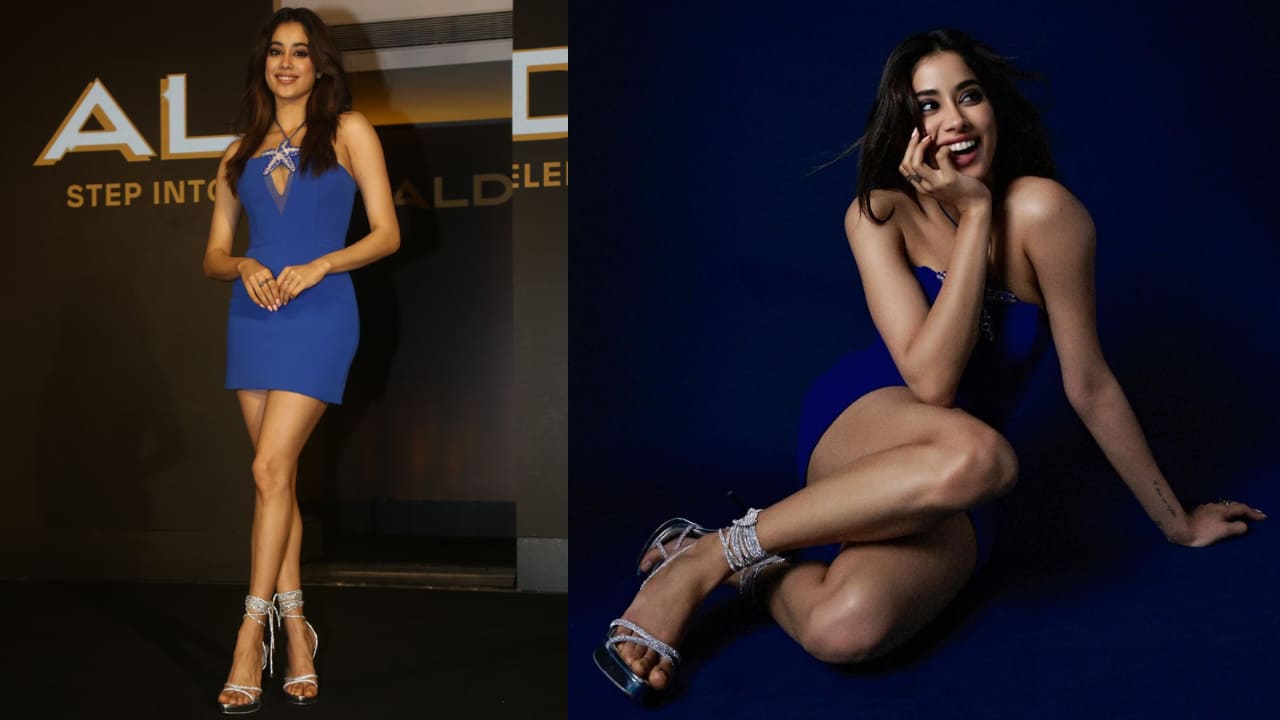 Janhvi's choice of silver accessories
Janhvi Kapoor understands how to elevate an outfit from outstanding to breathtakingly gorgeous with just the right accessories. She complemented her attire with accents of silver for this specific look. The gorgeous, charming, and oh-so-tiny small purse was one of the accessories that commanded attention. The sparkling silver encrusted bow on this tiny darling added a dash of glitz to the whole look. The embellished silver top handle satchel bag, priced at Rs. 7,999, was well worth the money. Janhvi completed the silver motif with gladiator-styled heels from Aldo which cost Rs. 14,500. These accessories were the right finishing touches, demonstrating that Janhvi Kapoor genuinely has an eye for style and a keen grasp of how to make a statement.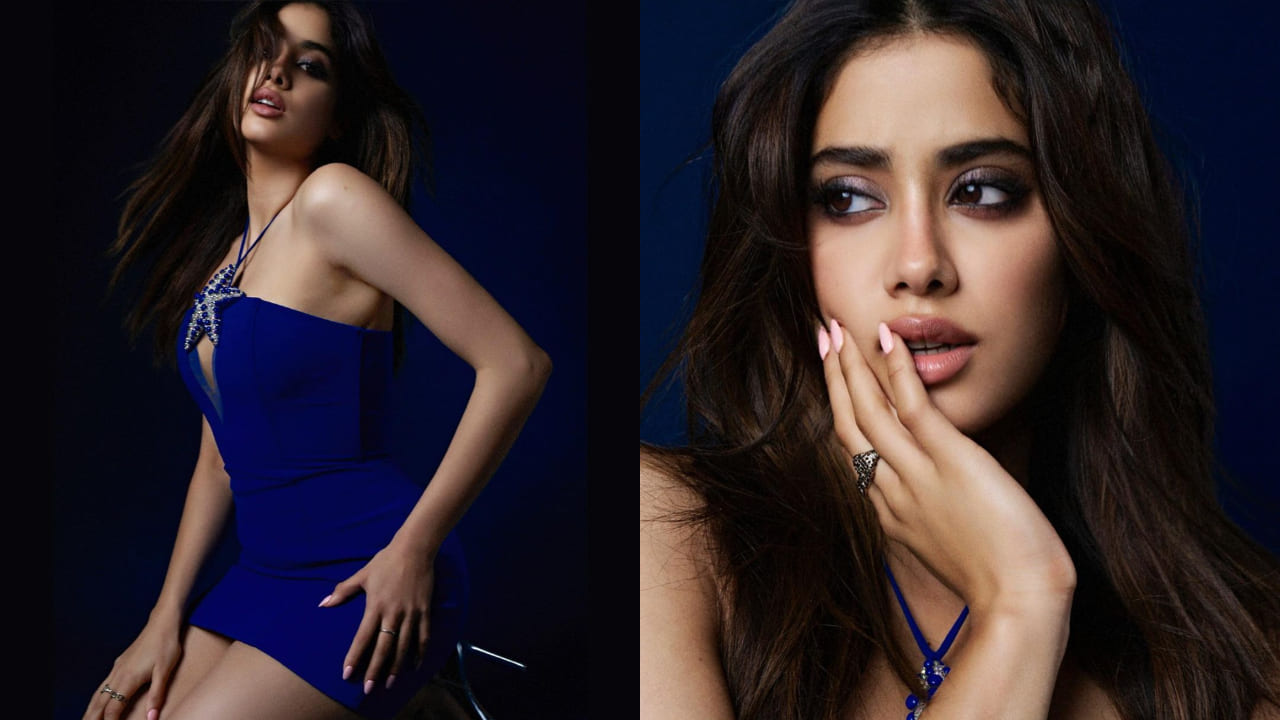 Priyanka Kapadia Badani and Humaira Lakdawala styled the look. Hiral Bhatia and Riviera Lynn fashioned Janhvi's hair in simple and effortlessly stunning loose waves separated down the center. But don't forget about her stunning eye makeup and glossy brown lipstick, which complemented her whole appearance. Makeup artist extraordinaire Sushmita Vankar worked her magic to create a dramatic black-eye look that highlighted Janhvi's eyes and wonderfully matched her features.
Do you like this style? Let us know in the comment section below.
ALSO READ: Athiya Shetty's Rs. 2.7 lakh Tarun Tahiliani saree with gold embroidered blouse is the epitome of bridal wear

---