Janhvi Kapoor, Suhana Khan to Ananya: Take Raksha Bandhan outfit inspiration from Gen-Z actress' pastel sarees
Raksha Bandhan is coming in and it's time to decide what to wear. Read on to take inspiration from Bollywood's Gen-Z actresses and their pretty pasted sarees.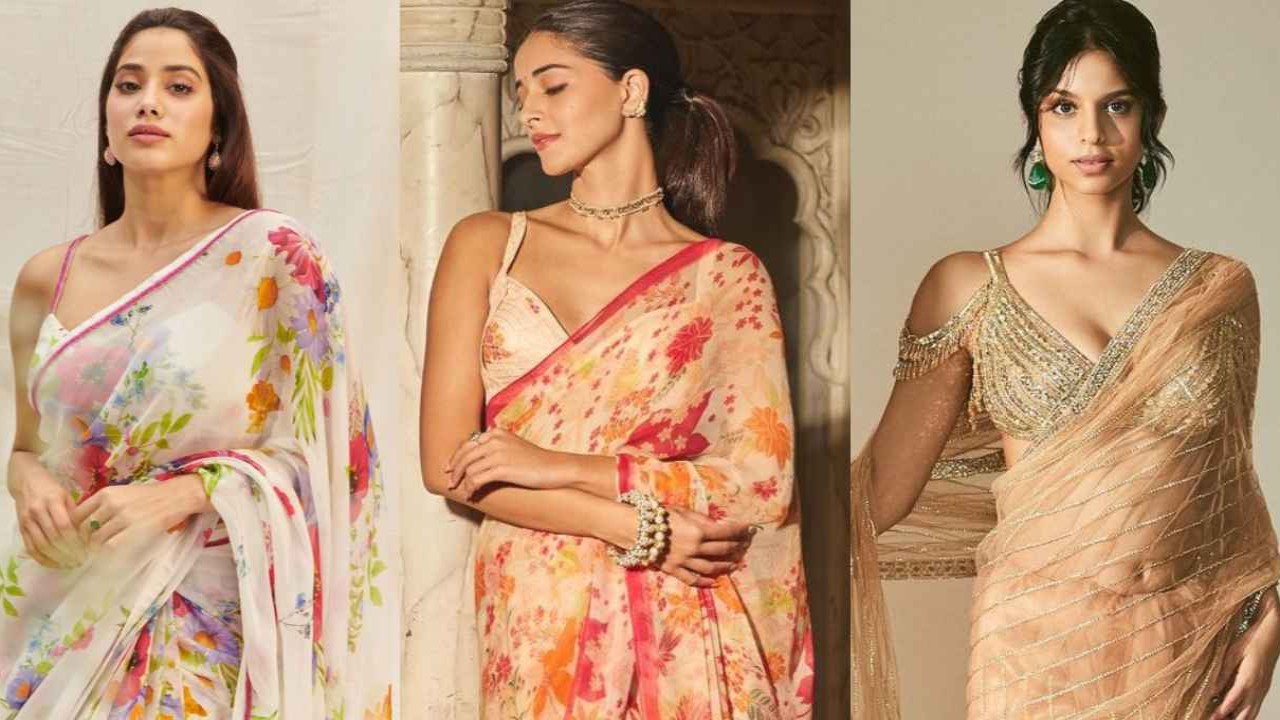 As the festive spirit of Raksha Bandhan approaches, the dilemma of selecting the perfect outfit for the occasion arises. Luckily, Bollywood's emerging generation of Gen-Z actresses has been setting trends with their ethereal fashion choices, especially when it comes to ethnic wear. So, why don't we delve into the enchanting world of pastel sarees donned by young icons like Janhvi Kapoor, Suhana Khan, Ananya Panday, Palak Tiwari, and Tara Sutaria?
After all, their distinct styles and selections offer an array of inspiration for those seeking a blend of tradition and contemporary allure. Let's explore the enchanting pastel palette that graces the elegant drapes of these youthful stars. Are you ready?
6 pretty pastel sarees worn by the talented Gen-Z divas of Bollywood
Khushi Kapoor's pink elegance:
This talented diva, whose name resonates with grace, recently adorned a mesmerizing blush-pink saree. The saree's edges were delicately embellished in gold, perfectly complementing her matching gold-embellished blouse. The plunging sweetheart neckline added a touch of modernity to the traditional attire. To accentuate the ensemble, Kapoor accessorized with an ensemble of Diamantina Fine Jewels, featuring a resplendent gold necklace, earrings, and a coordinating bracelet. This ethereal look, courtesy of Arpita Mehta, emanates sophistication with a contemporary twist.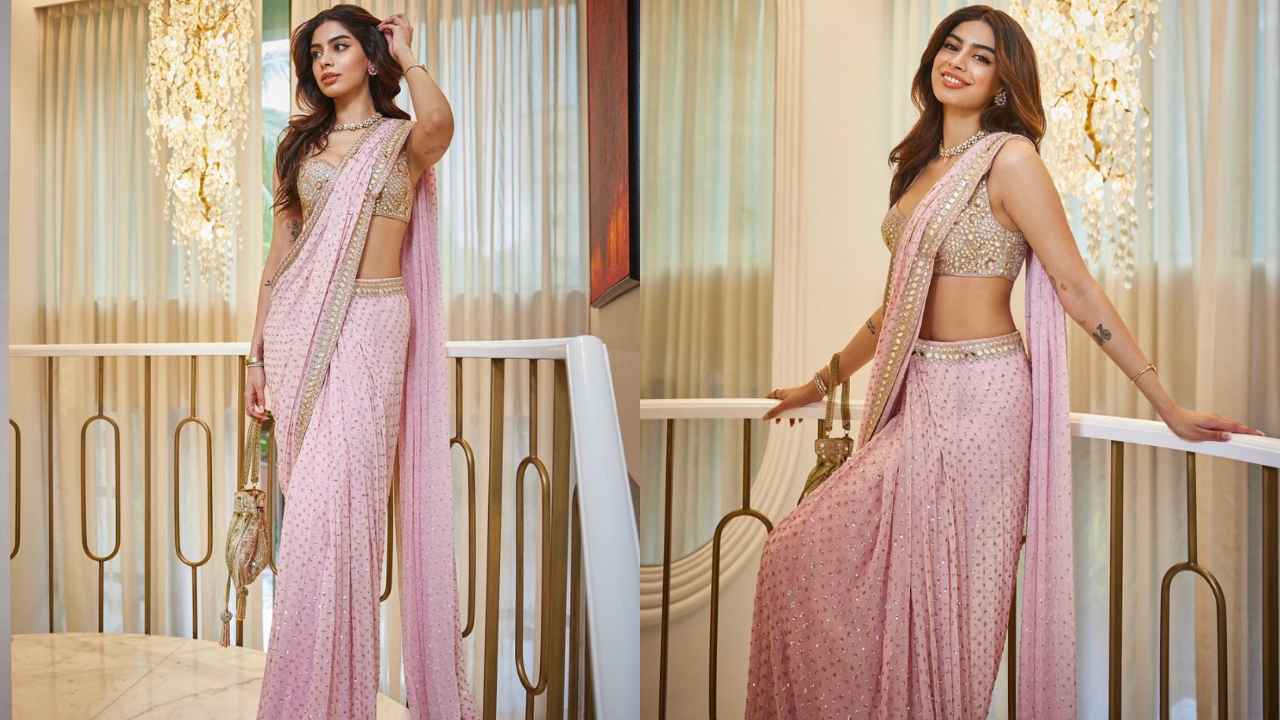 Ananya Panday's peach drape:
The Dream Girl 2 actress, acclaimed for her vivacity, chose a peach-colored saree adorned with an abundance of flowers. Designed by Anita Dongre, the saree was paired with a deep-neck, plunging sweetheart blouse featuring fashionable wide straps. Panday's ensemble was elevated by a delicate, thin golden choker adorned with pearls, along with matching earcuff earrings and bangles from Amrapali Jewels. Her choice effortlessly marries youthful exuberance with timeless elegance.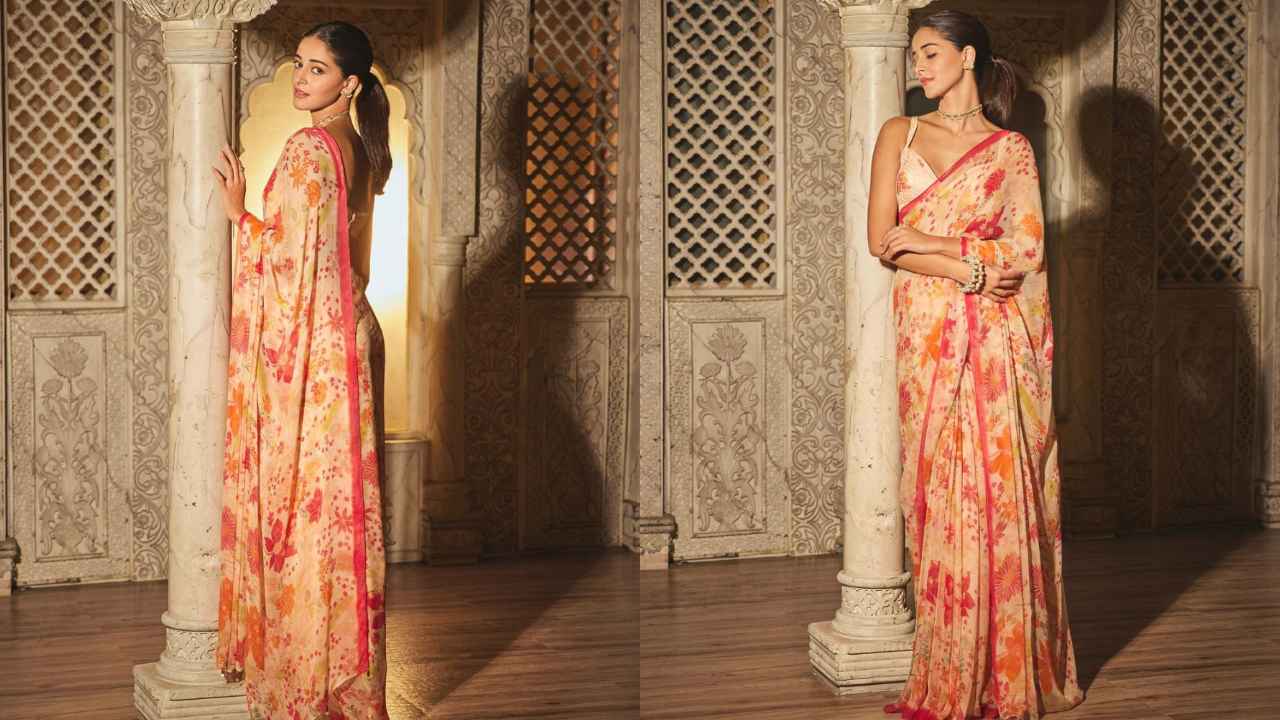 Palak Tiwari's nude beauty: 
The Kisi Ka Bhai Kisi Ki Jaan actress, a true rising star, embraced the allure of a beige-ish nude chiffon kamdani saree. The saree's gold embroidery and crystal-studded border exude sophistication. Tiwari's halter-neck blouse, embellished with beads and sequins, featured a plunging neckline that captivated attention. Dolly J's creation was further enriched with diamond droplet earrings and bangles from Hajoomal Fine Jewellery, resulting in a spellbinding composition.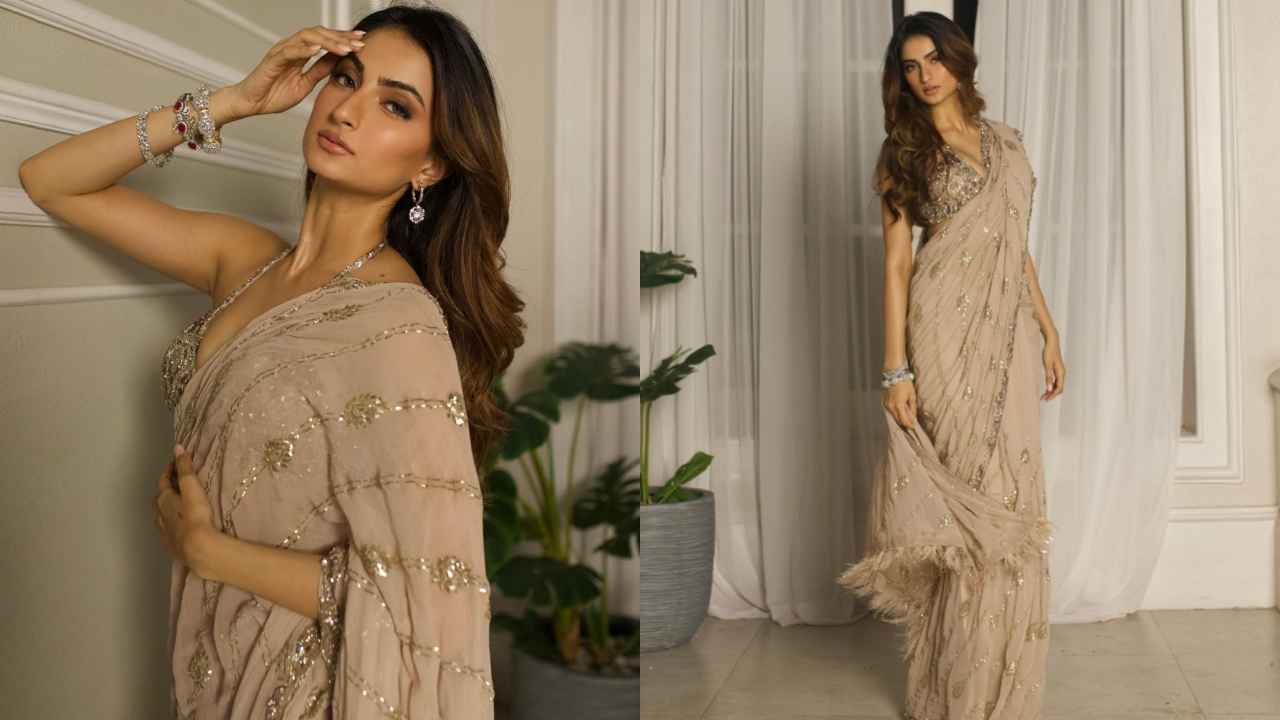 Janhvi Kapoor's flowery fabulousness: 
The Bawaal actress, whose name is synonymous with charm, dazzled in a flower-laden white saree boasting a multi-colored pastel print. The matching blouse with spaghetti straps, deep back neck, and plunging neckline, designed by Dohr India, accentuated her youthful appeal. The ensemble was adorned with exquisite diamond droplet earrings from Anmol Jewellers, effortlessly blending contemporary aesthetics with traditional elements.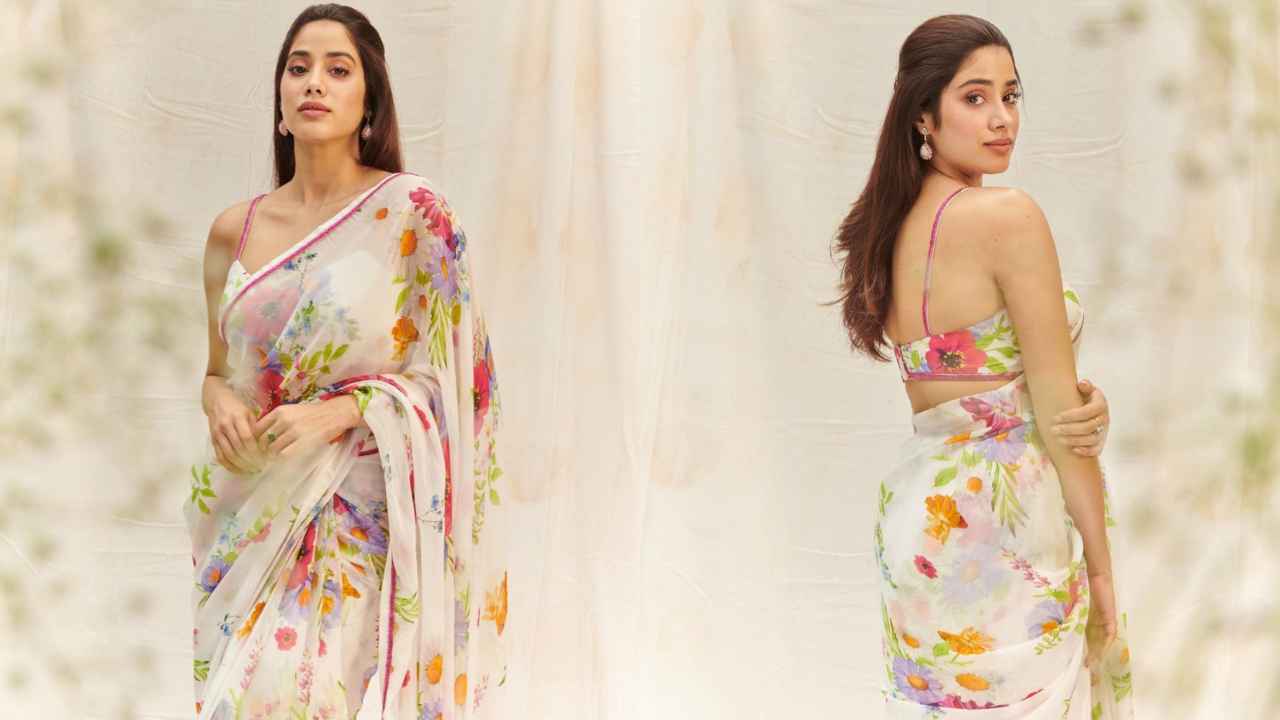 Suhana Khan's baby peach drape: 
The Archies actress, an epitome of elegance, radiated in a sheer neutral baby-peach-colored Falguni Shane Peacock saree. The saree's intricate embellishments and embroidery were complemented by a cold-shoulder gold blouse featuring a plunging neckline adorned with sequins and beads. Suhana's choice of emerald earrings and glossy nude lipstick added the perfect finishing touches, embodying sophistication and grace.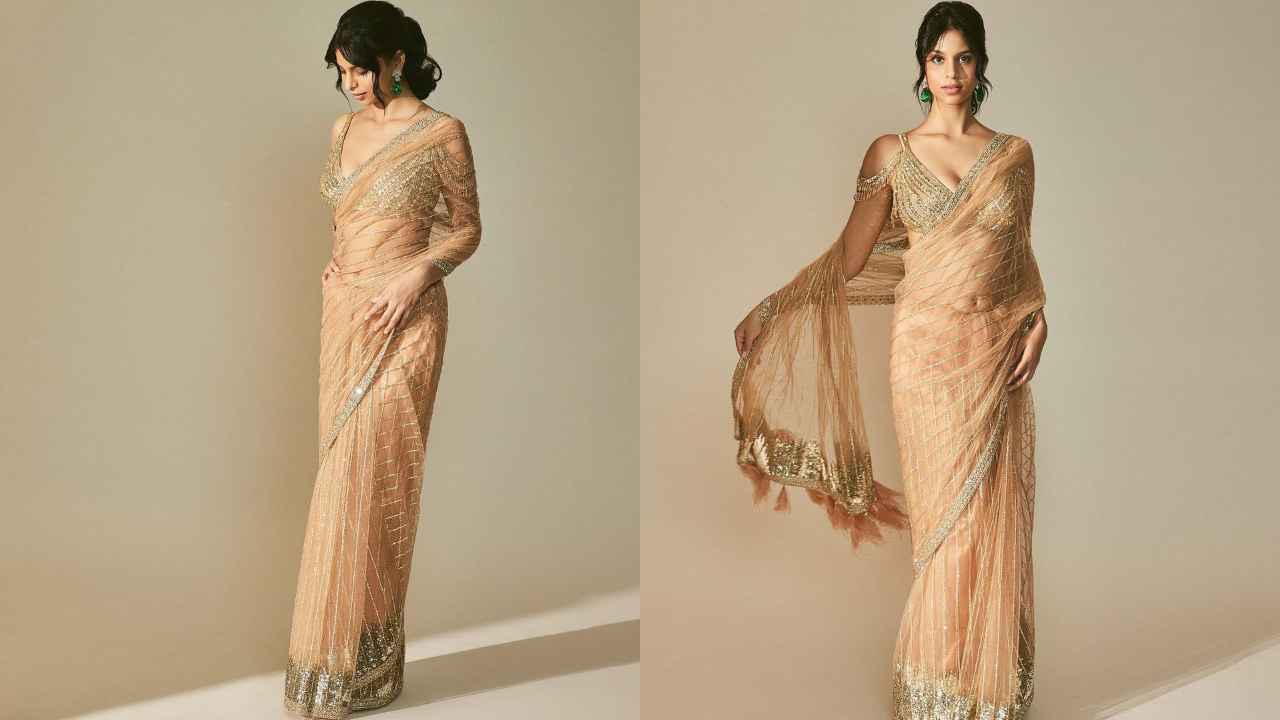 Tara Sutaria's peach prettiness: 
The Student Of The Year 2 actress, known for her enchanting presence, opted for a peach mirror-detailed saree from Anjul Bhandari's label. The saree's intricate threadwork in white exuded a timeless charm. Sutaria's strappy ivory blouse featured a deep and plunging sweetheart neckline, infusing a hint of allure into the ensemble. Large diamond jhumkas and a pale, glossy nude lip color rounded off her look, epitomizing understated elegance.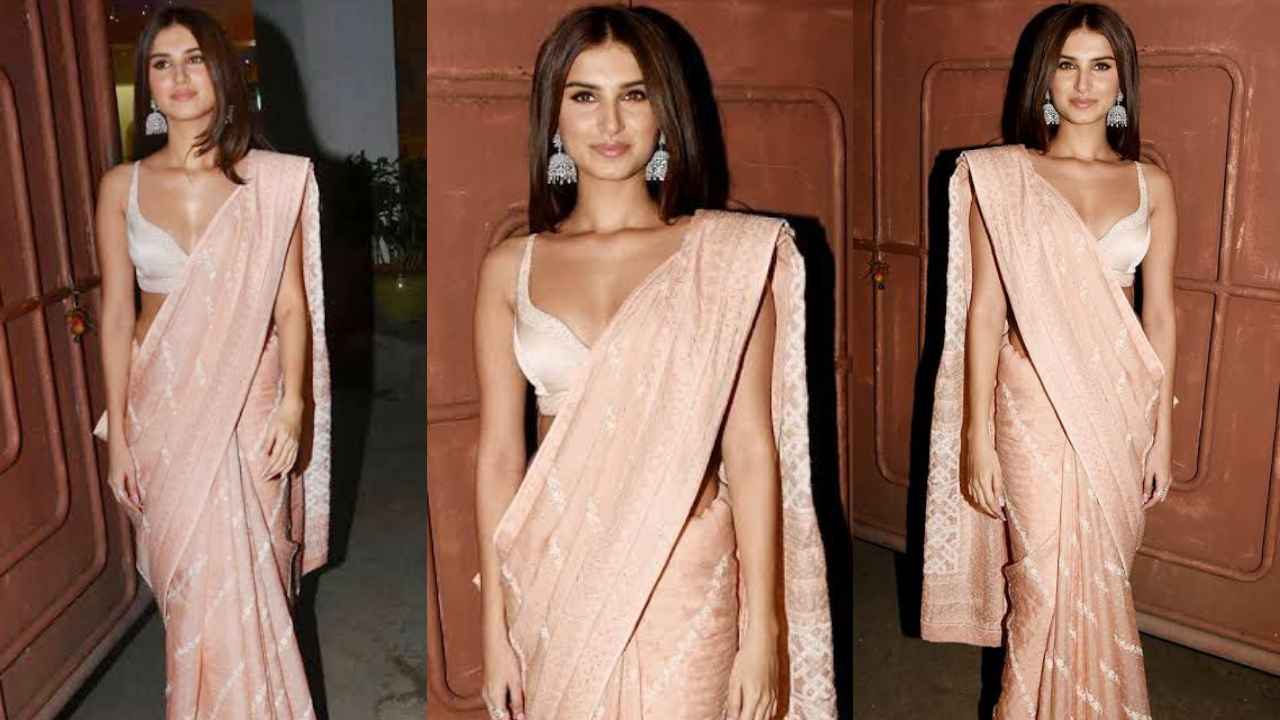 As Raksha Bandhan approaches, the amalgamation of tradition and modernity becomes evident in the pastel sarees showcased by Bollywood's Gen-Z queens. From ethereal pinks to exciting nudes and entrancing peaches, each ensemble narrates a unique story of style, elegance, and grace. These young icons inspire us to embrace the timeless heritage of the saree while seamlessly integrating contemporary fashion sensibilities. So, as you prepare to celebrate the bond of love and protection on Raksha Bandhan, let these enchanting pastel drapes be your guiding light to a truly memorable ensemble.
So, are you feeling inspired yet? Which one of these outfits is your favorite? Comment below to share your thoughts and opinions with us.
ALSO READ: Shraddha Kapoor aces 2 fashion-forward looks in jeans and crop tops

---