Kareena Kapoor Khan, Tamannaah Bhatia to Mouni Roy; 6 actresses who aced the timeless wrap-up dress trend
Actresses from Bollywood have recently been seen reviving the wrap-around dress trend with their stylish outfits. Read on to take a closer look at these fits.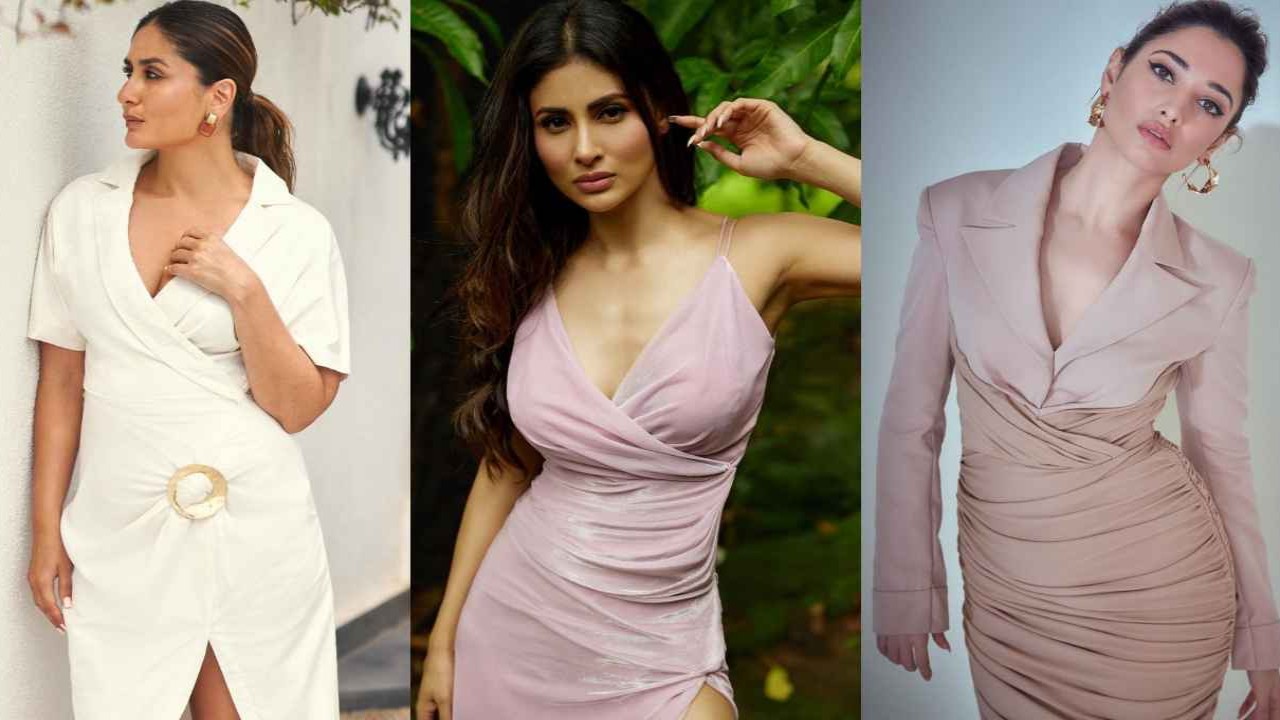 Fashion is an ever-evolving realm where trends come and go, yet some styles remain timeless classics. Among these enduring trends, the wrap-style dress stands out as a versatile and universally flattering choice. With its unique design that wraps and cinches around the body, this dress style accentuates curves, enhances comfort, and exudes an air of sophistication. Over the years, wrap-style dresses have become a canvas for self-expression, allowing fashion enthusiasts and celebrities to interpret them in their own distinct ways.
So, why don't we delve into six instances where Bollywood's leading ladies embraced the allure of wrap-style dresses and left an indelible mark on the world of fashion? These actresses have not only embraced the wrap-style trend but also redefined it with their personal charm while highlighting the enduring charm of wrap-style dresses in the world of glamour and style.
6 times Bollywood actresses looked amazing in wrap-up style dresses
Kareena Kapoor Khan: 
Known for her sophisticated fashion sense, Khan effortlessly exudes elegance in every outfit she dons. Recently, she dazzled in a white wrap-up style midi-dress from Cult Gaia. The deep neckline and side slit added a touch of sensuality to the ensemble, perfectly balanced by the collar. Kareena completed the look with olive green and beige pumps, creating a harmonious blend of minimalism and chic.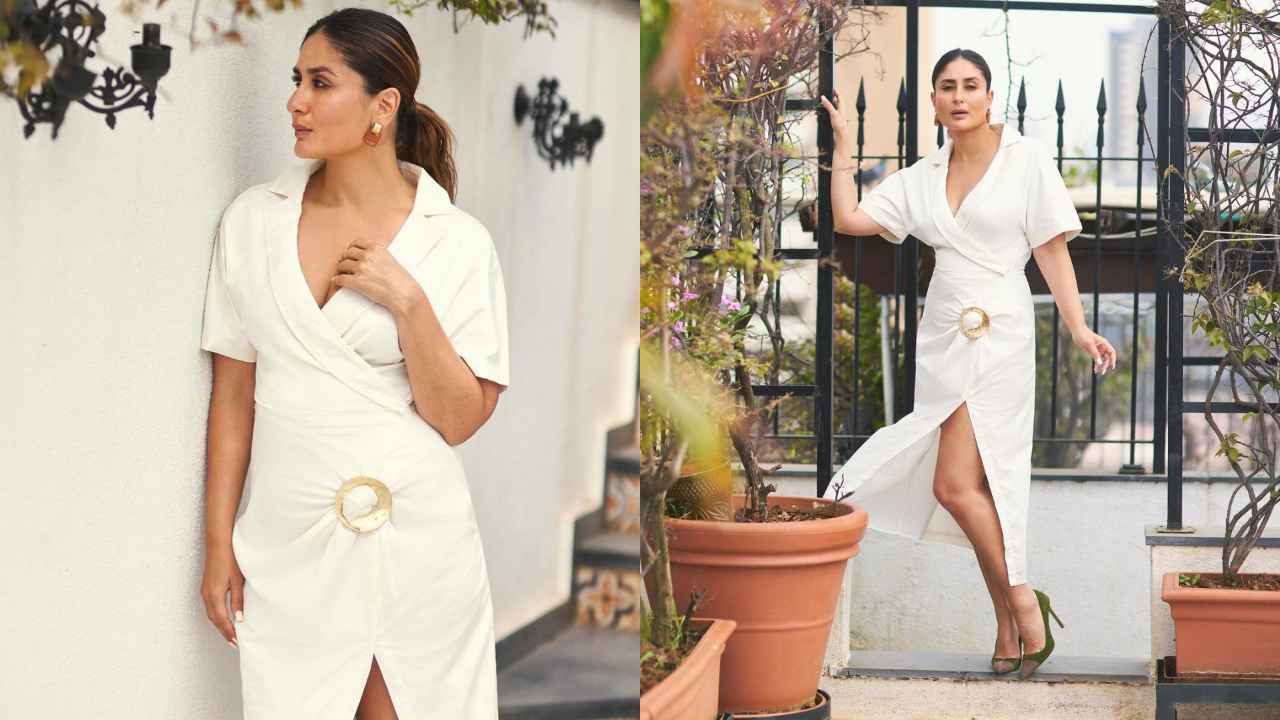 Sobhita Dhulipala: 
Dhulipala's style is characterized by a fusion of colors and unique patterns. She flaunted her fashion-forward taste in a multi-colored wrap-around style ankle-length dress from Saaksha and Kinni. The dress cinched at the waist, accentuating her curves, while the black tie-up sandals added an edgy element to the ensemble. Sobhita effortlessly showcased her ability to pull off vibrant prints with grace.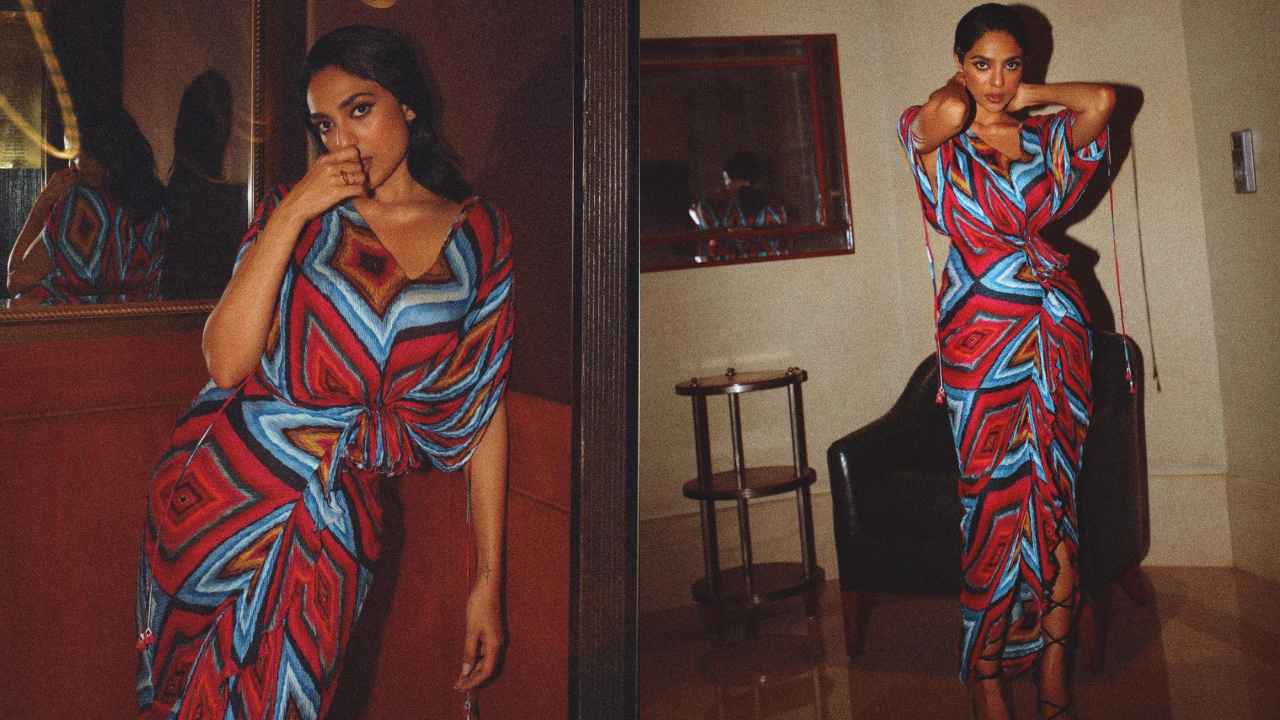 Mouni Roy: 
Roy's enchanting beauty and charm were accentuated by a baby pink wrap-around style dress from D Shik by Rishika. The plunging neckline, delicate spaghetti straps, and alluring thigh-high slit created an irresistibly sultry look. Mouni's choice of a subtle makeup palette with pink lipstick highlighted her innate sense of elegance, making the outfit a memorable one.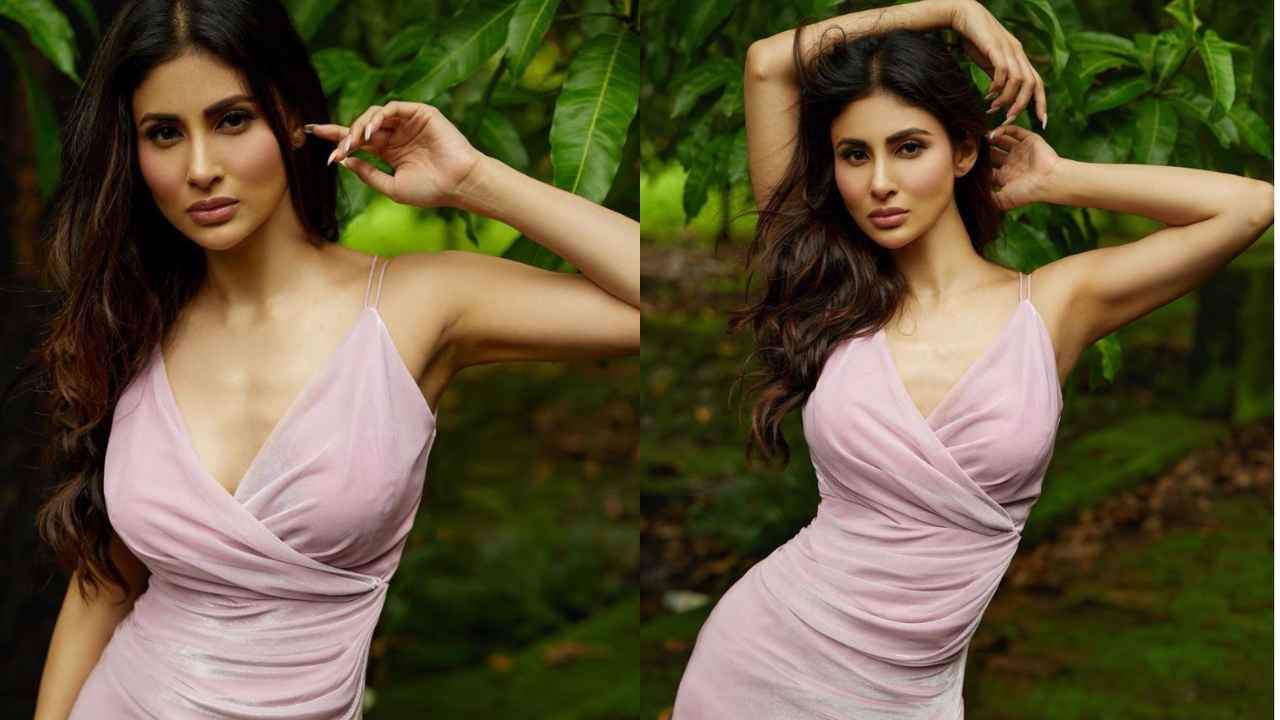 Alia Bhatt: 
Bhatt's youthful aura and fashion-forward choices were evident in her orange wrap-style, full-sleeved dress with black polka dots from Jodi. The dress not only exuded a playful vibe but also showcased her penchant for embracing trends. Alia completed the look with Gen-Z-approved hoop earrings and matching rings, adding a touch of glamour to the ensemble.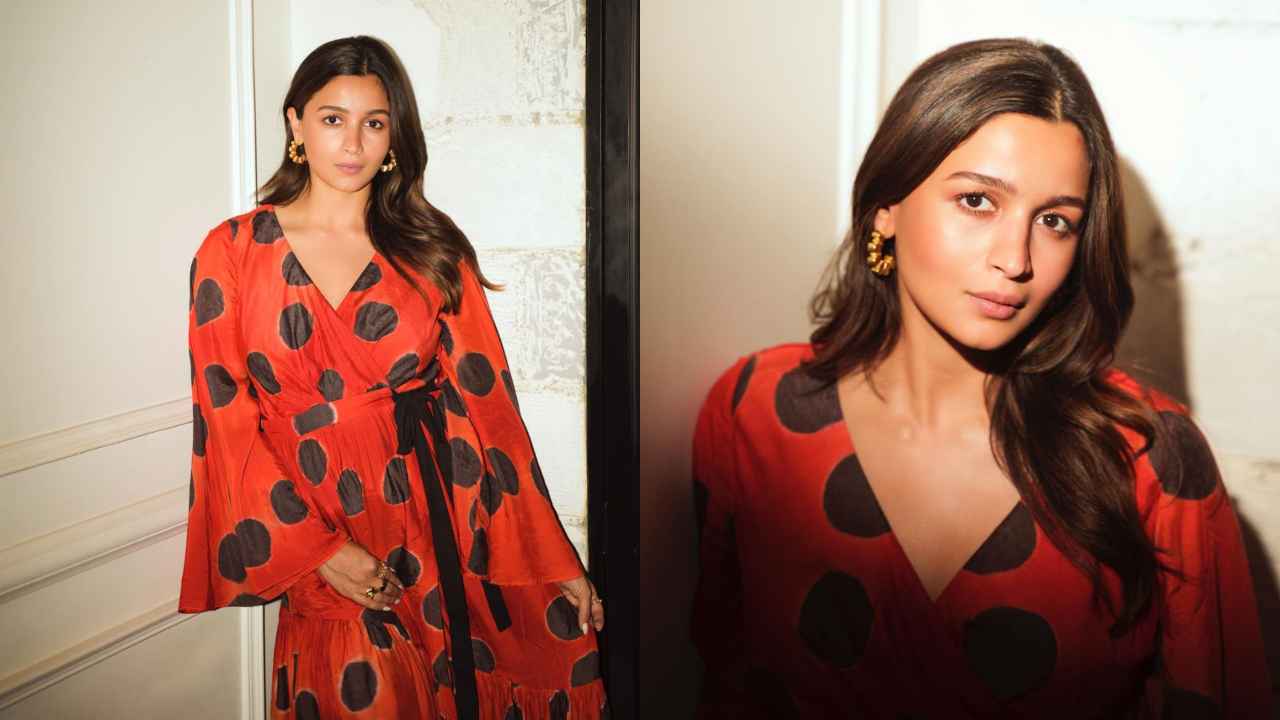 Kiara Advani: 
Advani's style resonates with understated elegance and contemporary grace. She captivated the audience with a lilac wrap-around style dress, featuring a thigh-high side slit and deep V-neck. The outfit perfectly showcased her natural beauty and was complemented by a subtle, natural-looking makeup look. Kiara's choice reflected modernity with a hint of classic allure.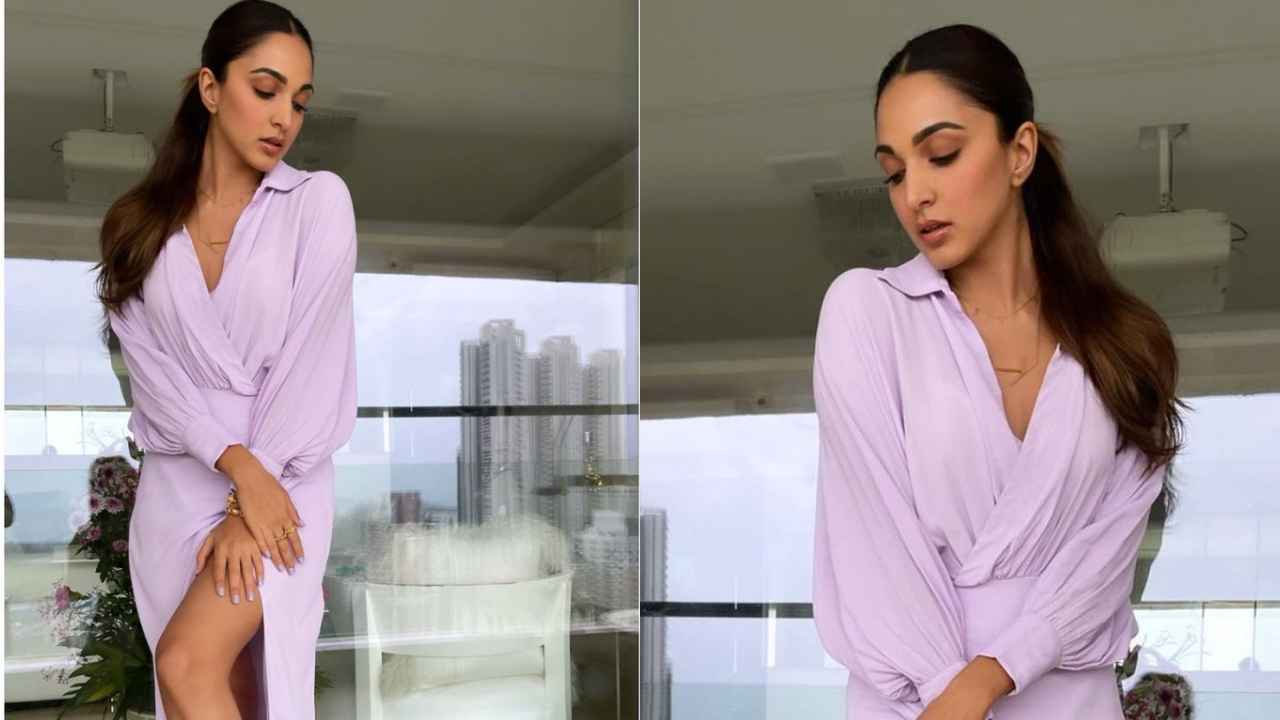 Tamannaah Bhatia:
Bhatia, known for her versatile fashion choices, stunned in a beige and nude-colored ruched wrap-style midi-dress from Maë Paris. The dress, featuring a deep neckline with a collar, highlighted her graceful neckline and silhouette. The gold hoop earrings from Minerali provided the perfect accent, showcasing her attention to detail and love for accessorizing.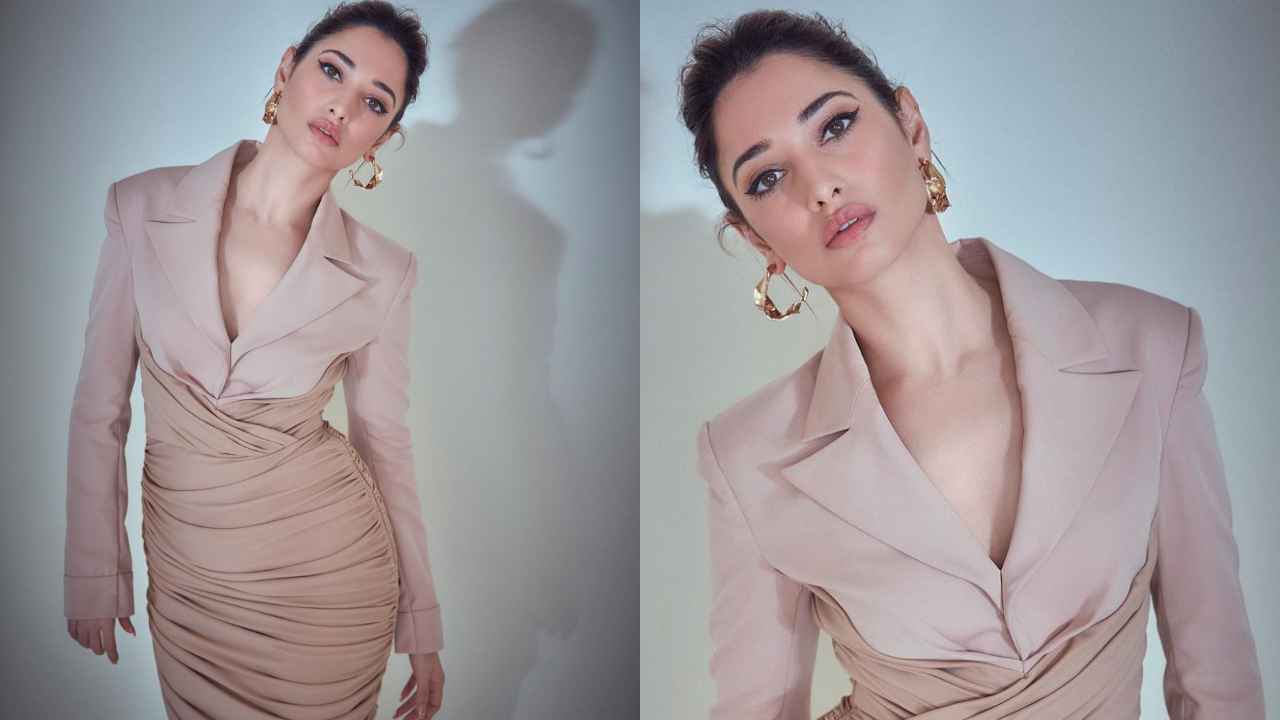 These six instances are a testament to the fact that wrap-style dresses are not only a fashion statement but also a canvas for self-expression and individuality. Bollywood divas like Kareena Kapoor Khan, Sobhita Dhulipala, Mouni Roy, Alia Bhatt, Kiara Advani, and Tamannaah Bhatia have not only embraced this style but also elevated it to new heights with their flair. Their ability to effortlessly carry off these dresses speaks volumes about their fashion acumen and innate elegance, inspiring fashion enthusiasts around the world.
ALSO READ: Mira Rajput's vacation wardrobe: Take cues from outfit with ruffles, backless styles, and thigh-high slits

---