Kareena Kapoor Khan to Deepika Padukone: Elevate your look with stone-studded celeb-approved earrings
Discover the magic of Bollywood-inspired blingy stone drop earrings.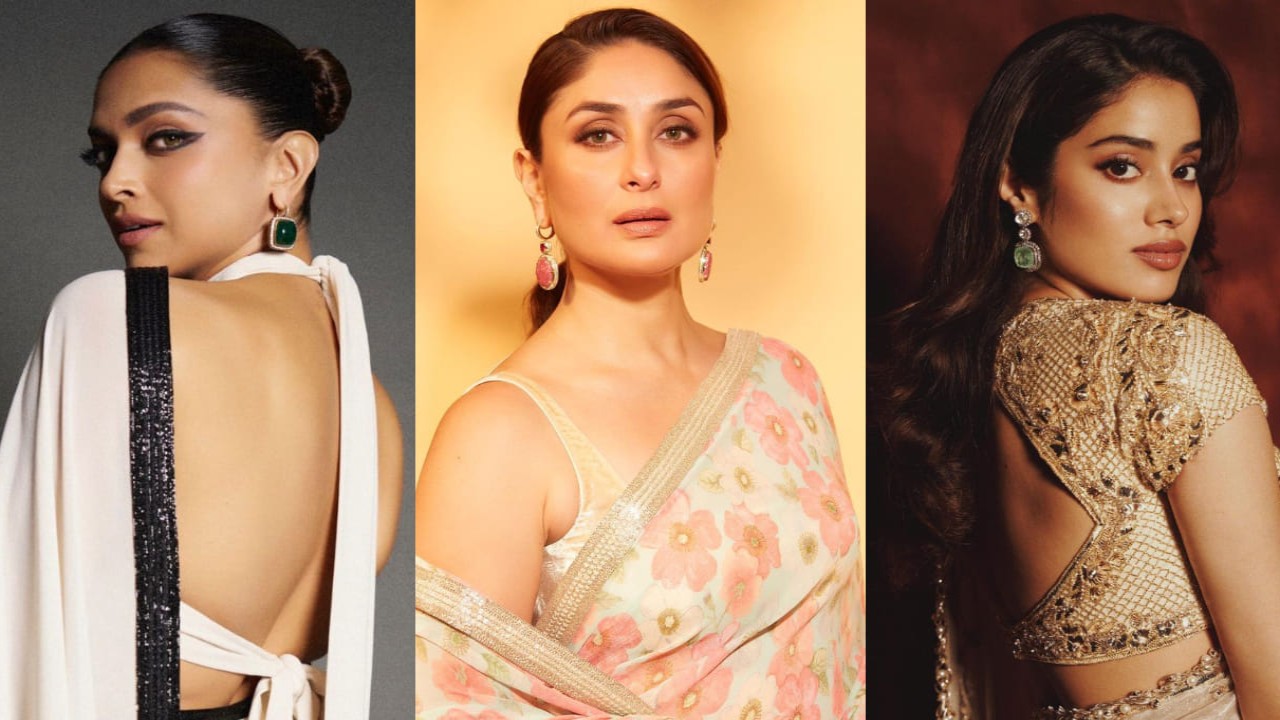 Fashion is more than simply the clothing we wear and how we dress it. It's about the whole package, and how we fit everything together to produce an aesthetically attractive effect. And now, we're going into the fashion trend established by our favorite Bollywood divas. Stone-studded drop earrings are popular among celebrities such as Kareena Kapoor to Janhvi Kapoor. These earrings have quickly become a must-have item, bringing a touch of glitz and elegance to any ensemble. These trendy earrings are stealing the show on any occasion, be it a red-carpet affair or a casual excursion. So, let's take a closer look at these mesmerizing pieces and be inspired by our favorite Bollywood celebs' fashion choices.
Alia Bhatt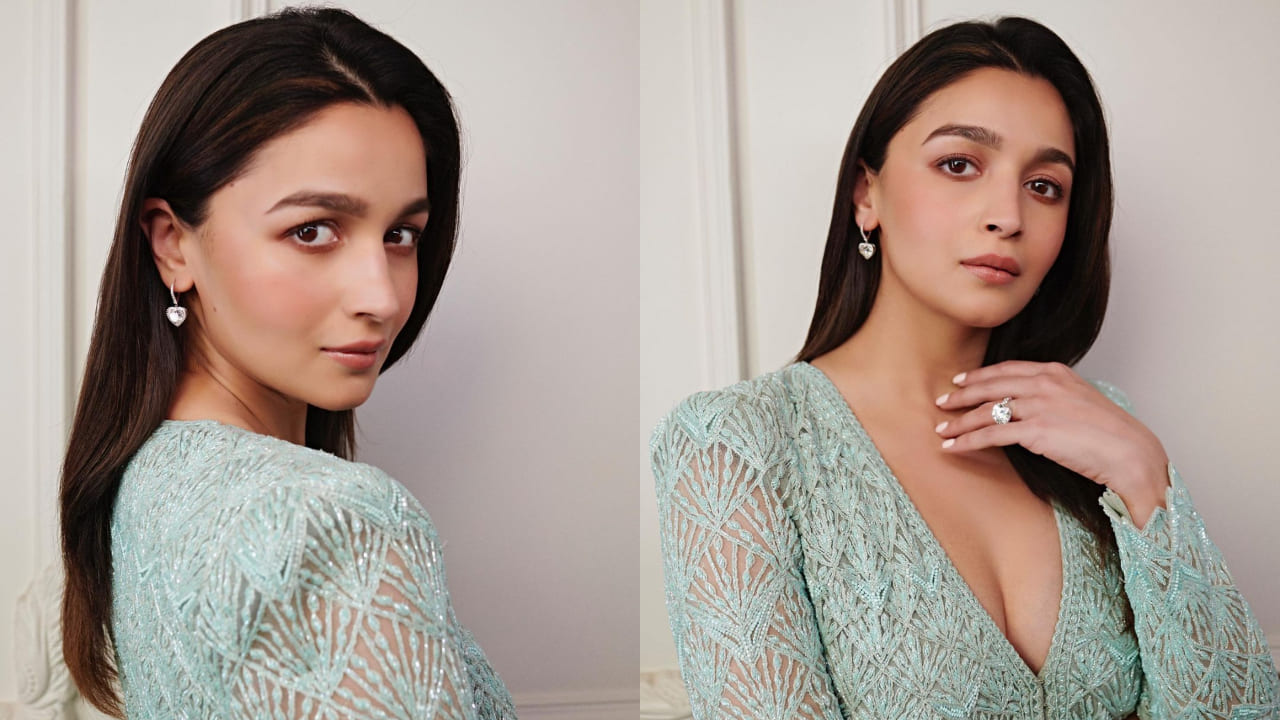 Alia Bhatt looked lovely in her blue ensemble, which she finished off with a pair of pretty stone-studded drop earrings. These earrings had a leverback style locking design that kept them firmly in place. The earrings' top dangle was embellished with magnificently dazzling stones, while the bottom dangle had a heart-shaped stone, lending a touch of romanticism to the whole design. Alia's choice of earrings suited her attire well, giving a touch of elegance and glamour to her look.
Janhvi Kapoor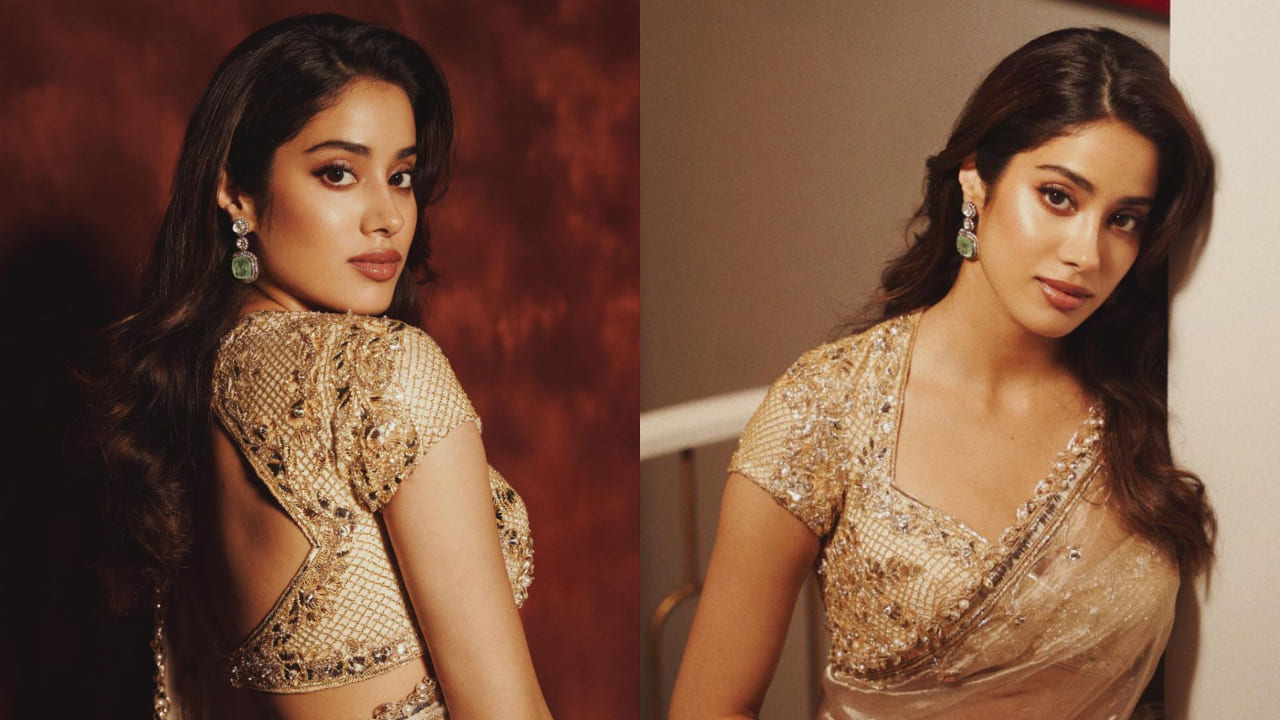 Janhvi Kapoor made a beautiful statement in a golden saree during Ambani's Ganpati festivities. She accessorized her spectacular ensemble with a stunning set of stone-studded drop earrings. The screw backing lock design of these earrings ensured that they kept firmly hanging. The earrings' top dangle had two round stones, while the lower dangle included silver side stones and a striking mint green square-shaped stone in the center. Janhvi's choice of these earrings added shine and refinement to her already stunning attire.
Deepika Padukone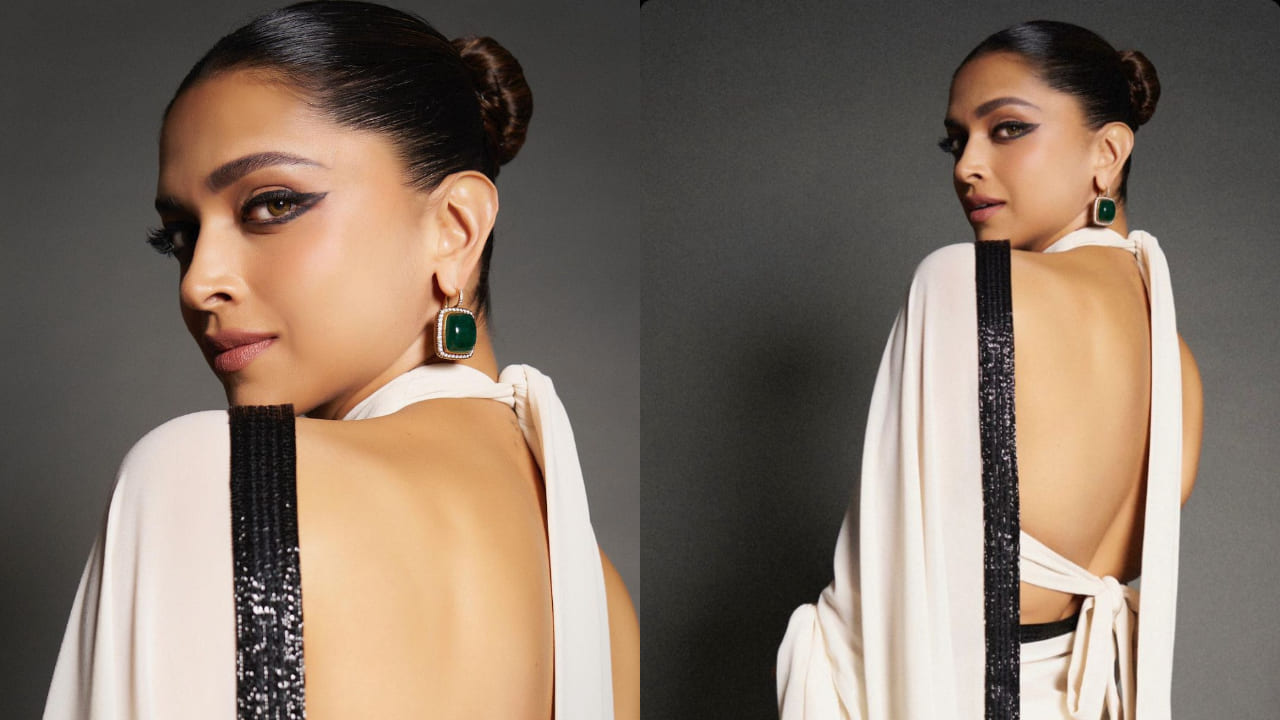 Deepika Padukone turned attention at the Jawan's event by wearing a gorgeous white saree. Deepika accessorized her saree with a pair of exquisite drop earrings, which completed her look perfectly. The lever back locking mechanism on these earrings. The earrings had silver-colored side stones that elegantly complemented the centerpiece - a large green square-shaped emerald stone. Deepika's earrings provided a touch of elegance and beauty to her whole outfit, elevating her to the pinnacle of grace and style.
Kareena Kapoor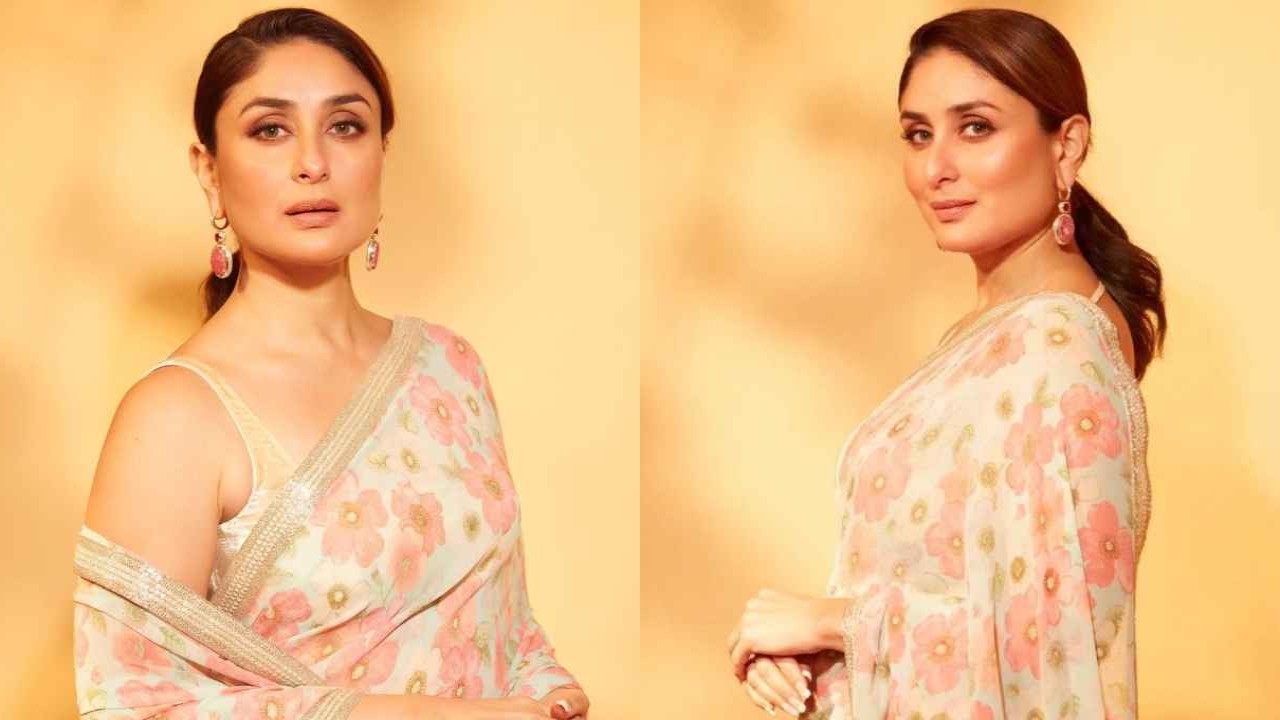 Kareena Kapoor looked great in a beautiful floral-laden saree at a recent event. She finished off her ensemble with a stunning set of peach-colored drop earrings. These earrings, like hoops, featured a huge locking design that ensured a snug fit. The earrings' top dangle had a little round stone, while the bottom dangle featured a large oval-shaped stone that was meticulously embedded into the gold-plated outer material. Kareena's selection of these earrings provided a sense of elegance and charm to her flowery attire.
Which of these stone studded drop earrings do you like the most? Let us know in the comments section below.
ALSO READ: Mira Rajput's strapless midi dress worn on dinner date with Shahid Kapoor is a wardrobe must-have

---