Katrina Kaif looks radiant in orange outfit perfect for more than just parties; Find out how much it costs
The beautiful actress Katrina Kaif attends Isha Ambai's twins birthday bash in orange midi dress. Scroll down to know more about its hefty price tag.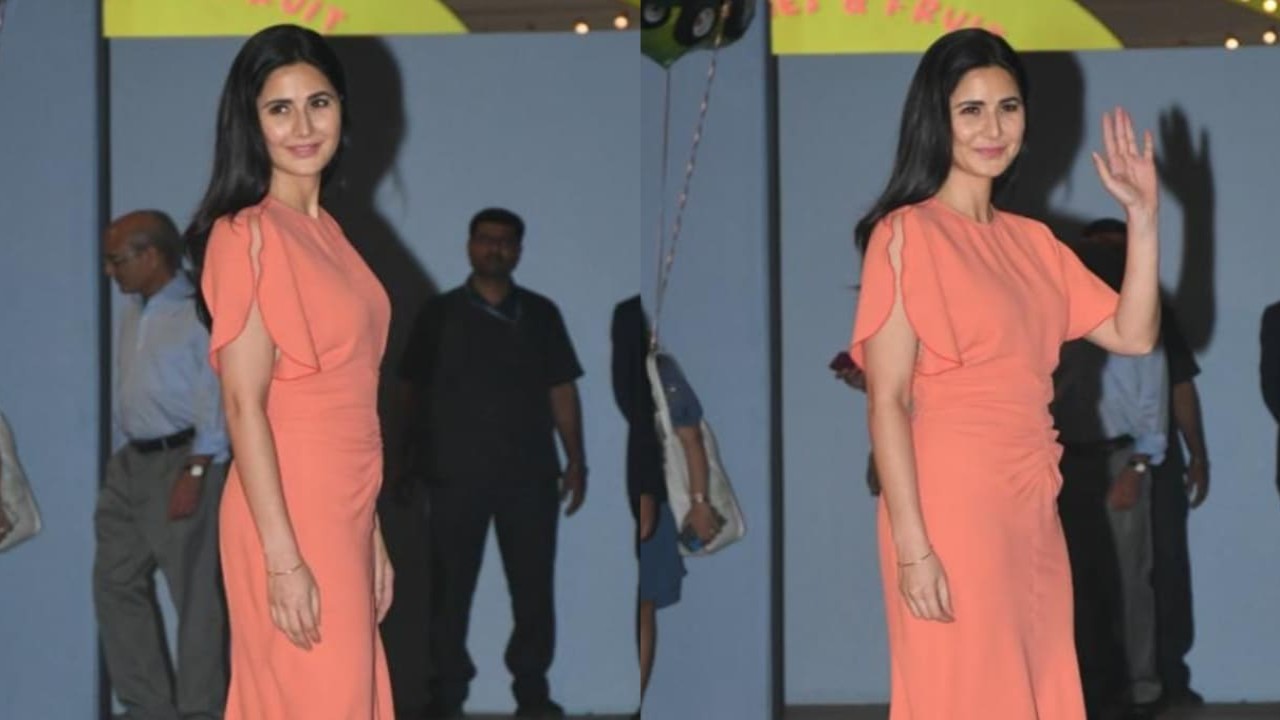 Katrina Kaif, known for her immaculate fashion sense, has been establishing new trends this Diwali season with her traditional dress ensembles. She recently astonished everyone by wearing a simple yet elegant outfit at Isha Ambani's twins' first birthday party. The Bollywood bombshell chose stylish and comfortable casual clothing that drew everyone's attention. While the ensemble radiated a relaxed feel, it came at a high price. 
This dress is not for the faint of heart, with its superior fabric and casual details. Katrina pulled off this casual outfit with grace and elegance, demonstrating that she can rock any style. She always leaves us feeling inspired and motivated to push our own fashion boundaries. Continue reading to learn more about Katrina's latest casual style.
Katrina Kaif dazzles in orange midi dress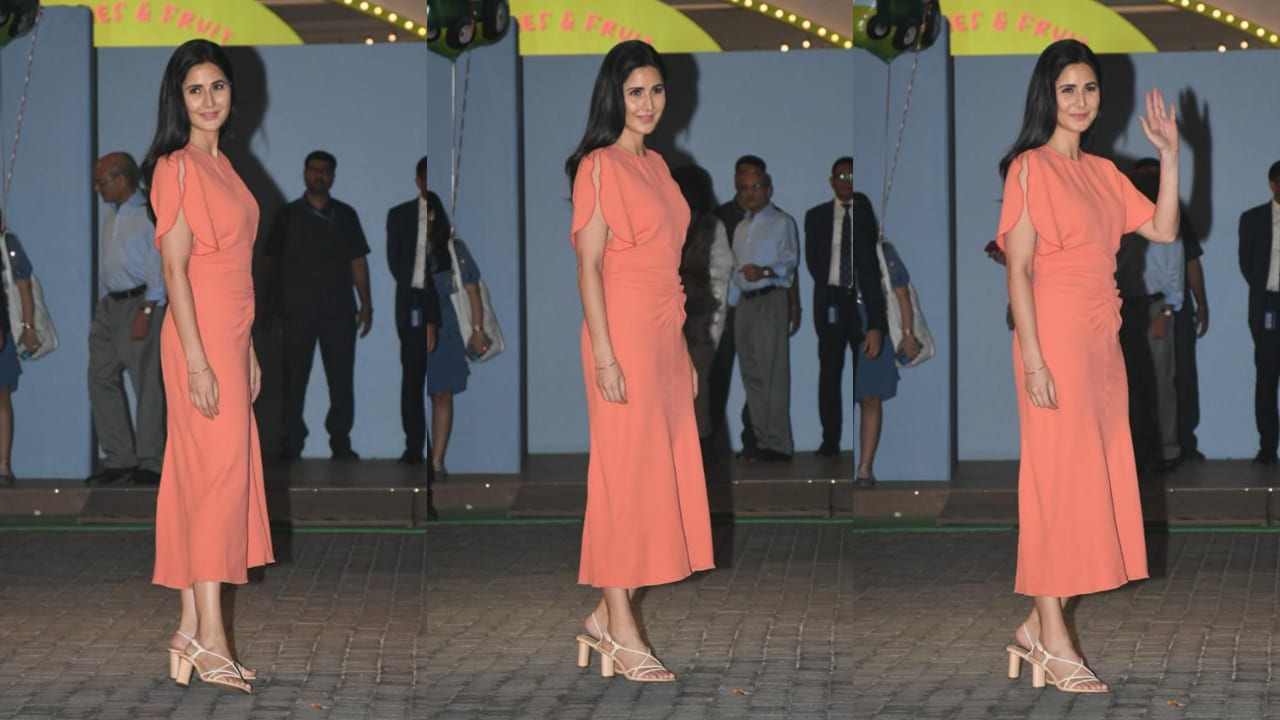 The Tiger 3 actress looked stunning in a brilliant papaya orange dress that matched her glowing complexion. Her midi-length dress had a fashionable V-neckline and eye-catching tulip sleeves, which added a touch of casual flair to her look. The gathers at the waistline emphasized her shape, while the tight waistline and gently flared skirt created a pleasing silhouette. This stunning ensemble is by the renowned brand Victoria Beckham, which is noted for its timeless elegance. However, be prepared to relax your pocketbook strings since this fashion-forward item costs Rs. 77,478. Katrina easily demonstrated her fashion ability once more, leaving us speechless and encouraged to add a splash of color to our own closets.
More about Katrina Kaif's casually minimal style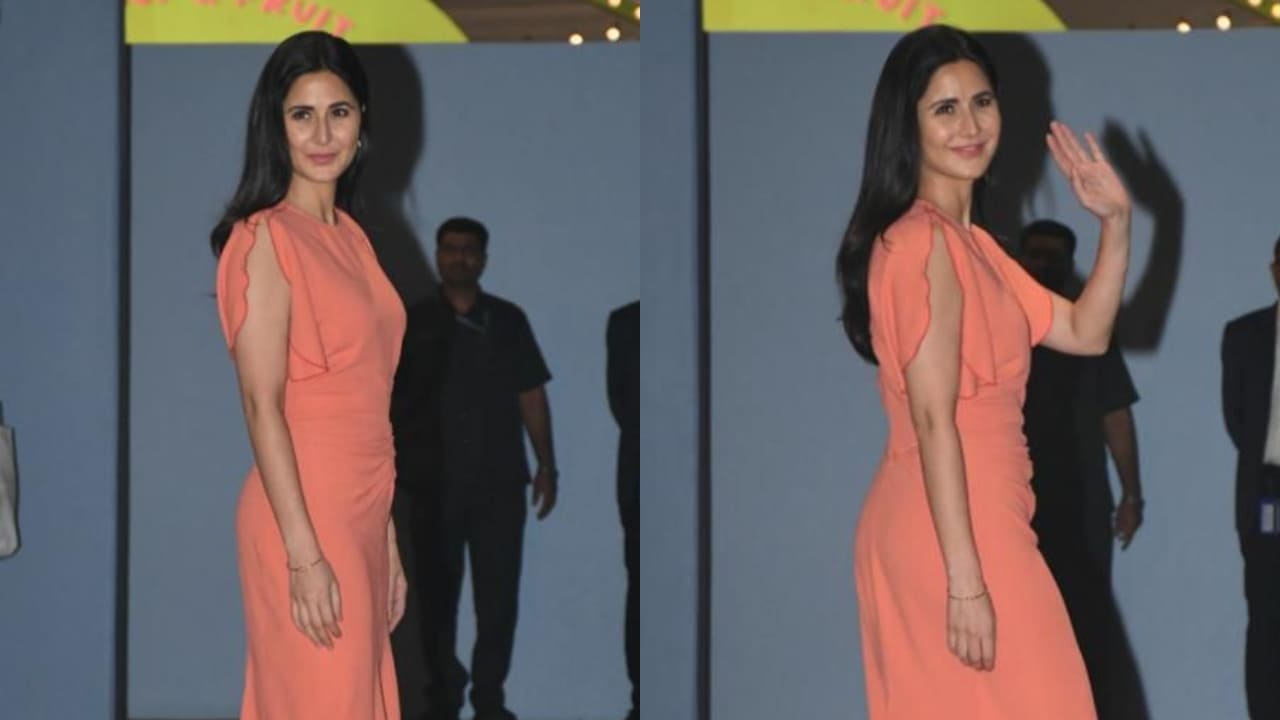 The Tiger Zinda Hai star kept her accessories to a minimum during the birthday party event. While some anticipated her to go all out with bold items, she chose a more understated look. She opted for a set of tiny earrings rather than big and eye-catching hanging drop earrings. These simple earrings provided a sense of refinement to her ensemble, although other fashion experts thought she should have gone louder. Katrina finished off her accessories look with a lovely thin chain bracelet that offered a subtle glitter to her wrist. In terms of footwear, she picked short length heels in a creamy color that provide comfort without sacrificing style. Katrina's accessory choices were less extravagant.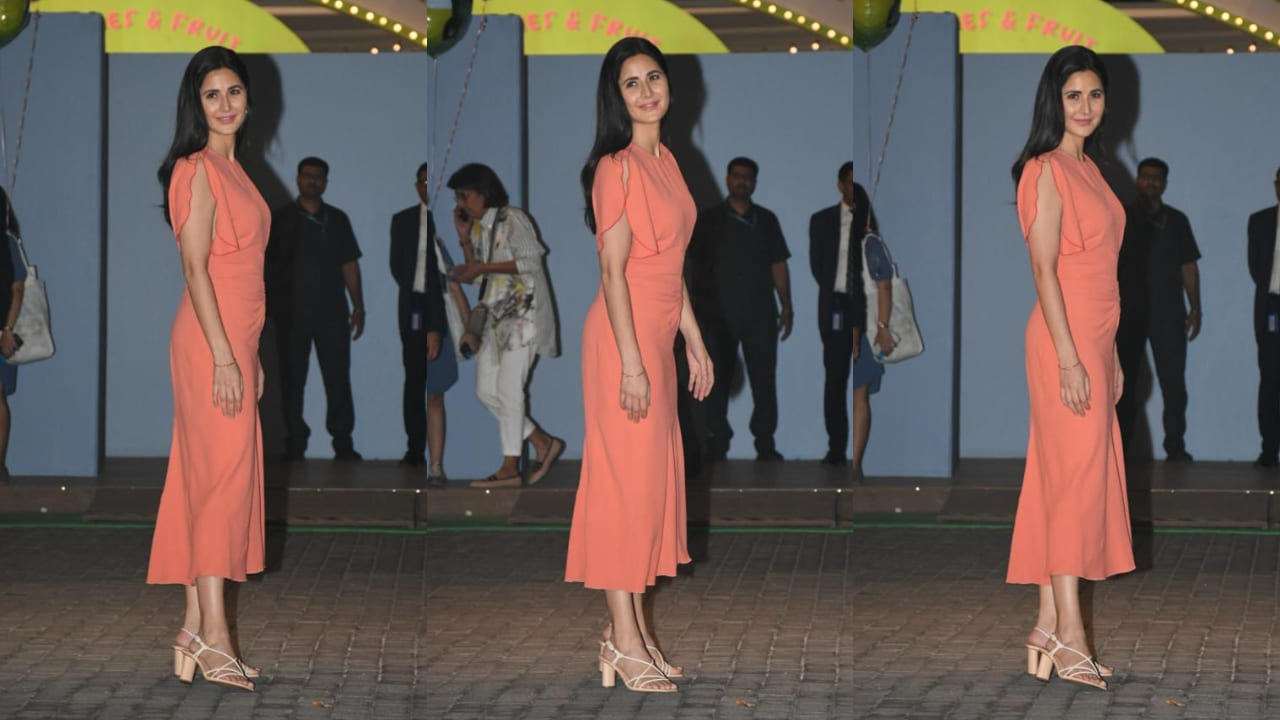 The Phone Bhoot fame chose a natural and fresh-faced look by keeping it basic and modest. She added a rosy glow to her face with just a bit of blush on her cheeks. She picked a gorgeous pink lipstick to accent her entire appearance for her lips. This low-maintenance makeup look is ideal for casual evenings when you want to appear effortlessly chic. Katrina chose her distinctive open hairdo with a center division for her haircut. Unlike her usual beach waves or straight tresses, this simple and sleek hairdo brought a hint of refinement to her entire image. While her jewelry was basic, Katrina's immaculate makeup and exquisite haircut made up for it.
Fashion, on the other hand, is subjective, and it ultimately boils down to personal choice. Some may say that Katrina Kaif should have accessorized her solid-colored gown more, whereas some may like her simplicity. It's crucial to remember that fashion is a form of self-expression, and what counts most is how a person feels in their chosen outfit. So, whether you like a more minimalist approach or want to go extravagant with your accessories, embrace your individual style and flaunt it with confidence. Do you like this style? Please share your thoughts in the comments box below.
ALSO READ: 5 celeb-approved hairstyles for wedding season; from Alia Bhatt to Shraddha Kapoor

---