Kendall Jenner's ethereal handmade custom Ludovic de Saint Sernin gown shines with 1,50,000 Swarovski crystals
Kendall Jenner recently walked the ramp at the L'oreal's Le Défilé show at Paris Fashion Week. Why don't we take a closer look at her exquisite and stylish outfit?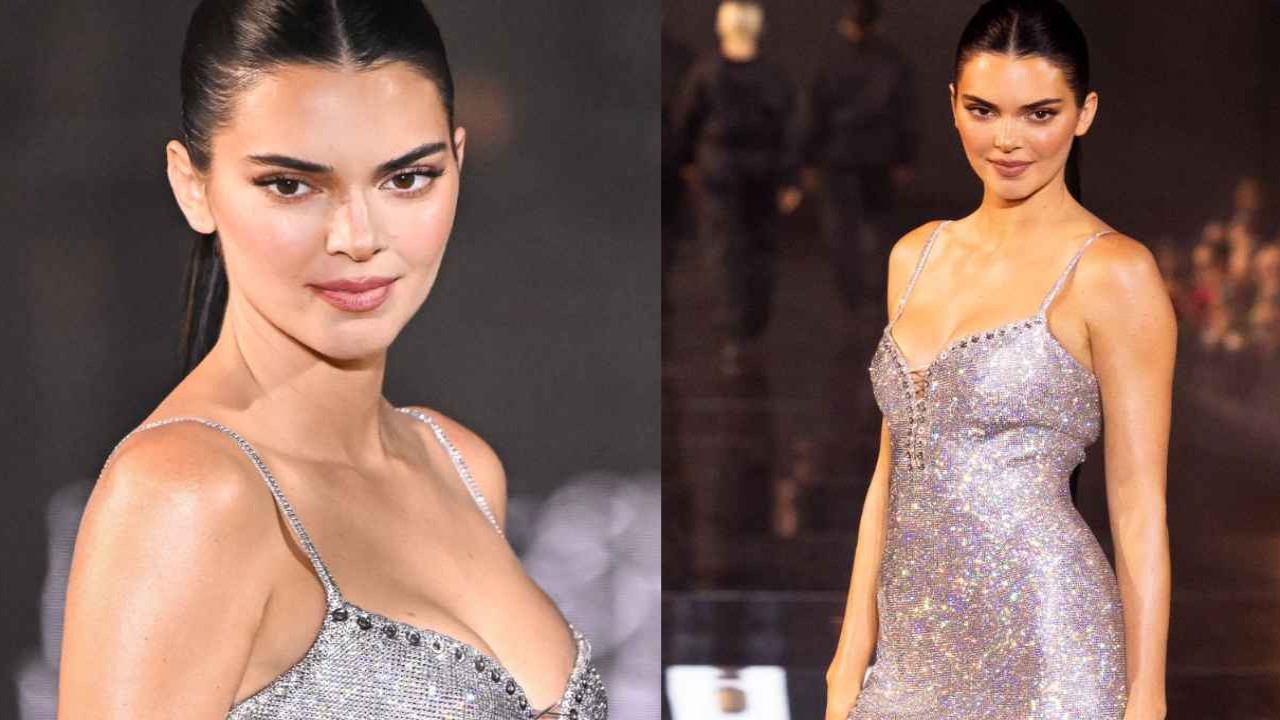 In the world of high fashion, Kendall Jenner has legit taken over every damn throne there is. She is a stylish model, a true fashion icon, an inspiration, and a proper diva who totally deserves the crown. Her recent appearance at L'oreal's Le Défilé show during Paris Fashion Week sent shockwaves through the fashion industry, and it wasn't just because of her impeccable modeling skills. The diva's ethereal handmade custom Ludovic de Saint Sernin gown stole the spotlight, adorned with an astounding 150,000 Swarovski crystals. It was a gown that epitomized luxury, style, and sheer opulence.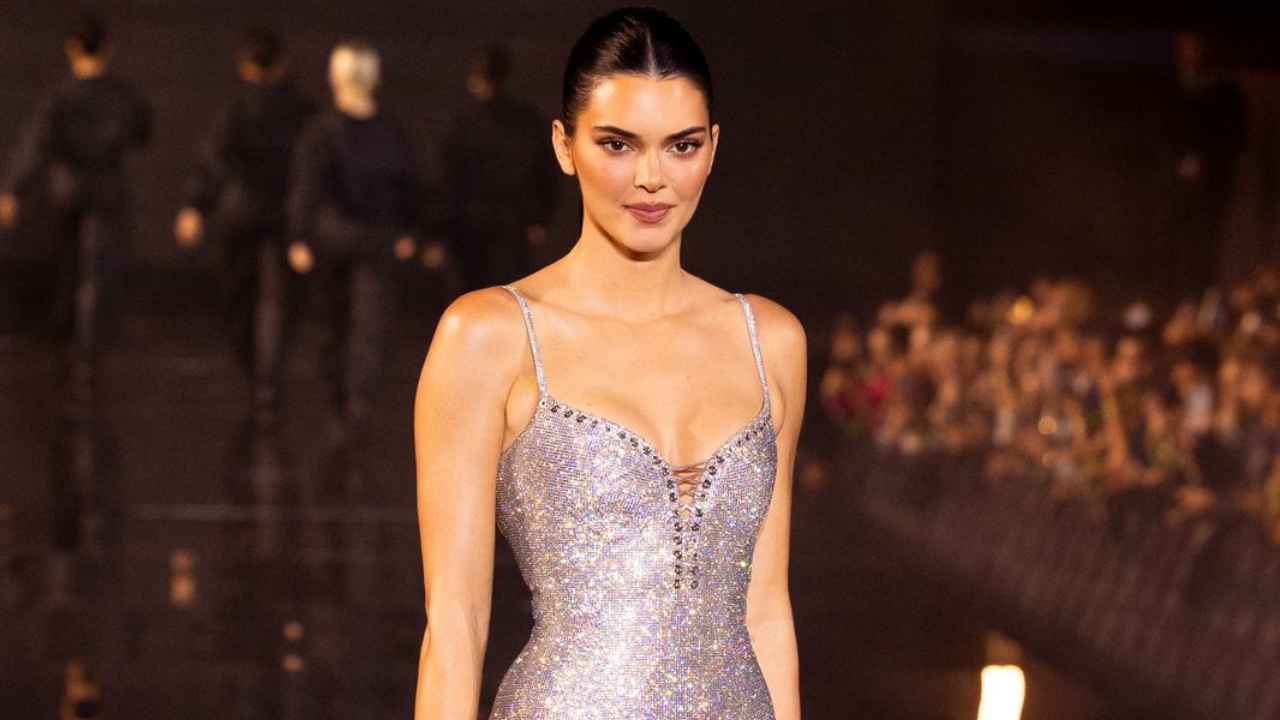 Let's delve into the details of this extraordinary creation, as we explore the craftsmanship, the inspiration, and the sheer extravagance that went into crafting this masterpiece.
Kendall Jenner looked magical in a classy crystal-encrusted ensemble
The stylish Keeping Up With The Kardashians star, known for her statuesque beauty and effortless elegance, graced the runway at Paris Fashion Week in a gown that was nothing short of a work of art. The creation, a collaboration between the diva and Ludovic de Saint Sernin, showcased the essence of haute couture. With every step she took, it was as though she carried the stars themselves within her attire. This sleeveless floor-length gown also had sleek straps with a plunging neckline, with a stylish criss-cross design at the chest. The exquisite piece's body-hugging fit also helped the diva flaunt her incomparably toned figure. Furthermore, the piece's sultry back slit also added to its classy overall look. She completed the outfit with matching silver heels. Don't they look great?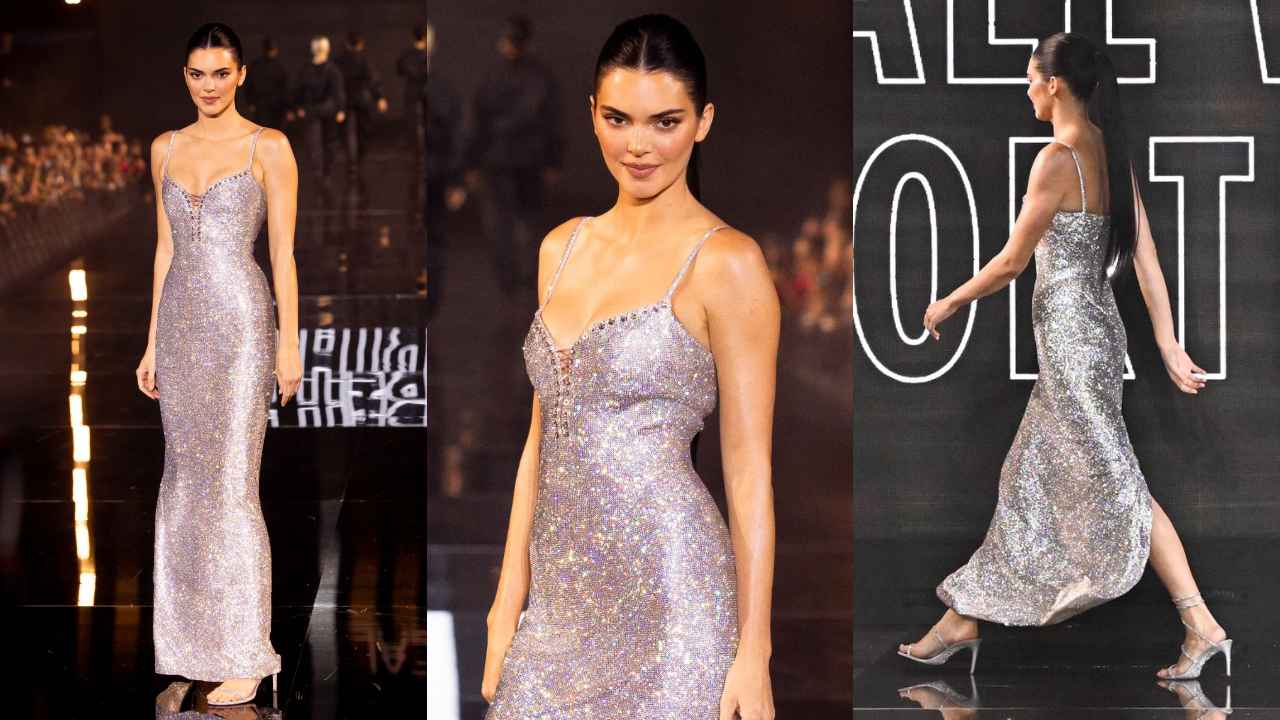 The highlight of this mesmerizing gown was undoubtedly the 1,50,000 Swarovski crystals that adorned it. These crystals, renowned for their unparalleled brilliance and precision-cut facets, added a celestial sparkle to the diva's ensemble. The meticulous placement of each crystal, handcrafted with unwavering attention to detail, transformed the gown into a shimmering masterpiece. It was a dazzling testament to the artistry that defines haute couture. But this gown was more than just a collection of sparkling crystals; it told a story while capturing the magic of a starlit sky. The gown's deep navy color mirrored the midnight sky, while the crystals represented the twinkling stars. It was a celestial journey, a wearable constellation that transformed the Kardashians' star into a celestial being. We're totally swooning here!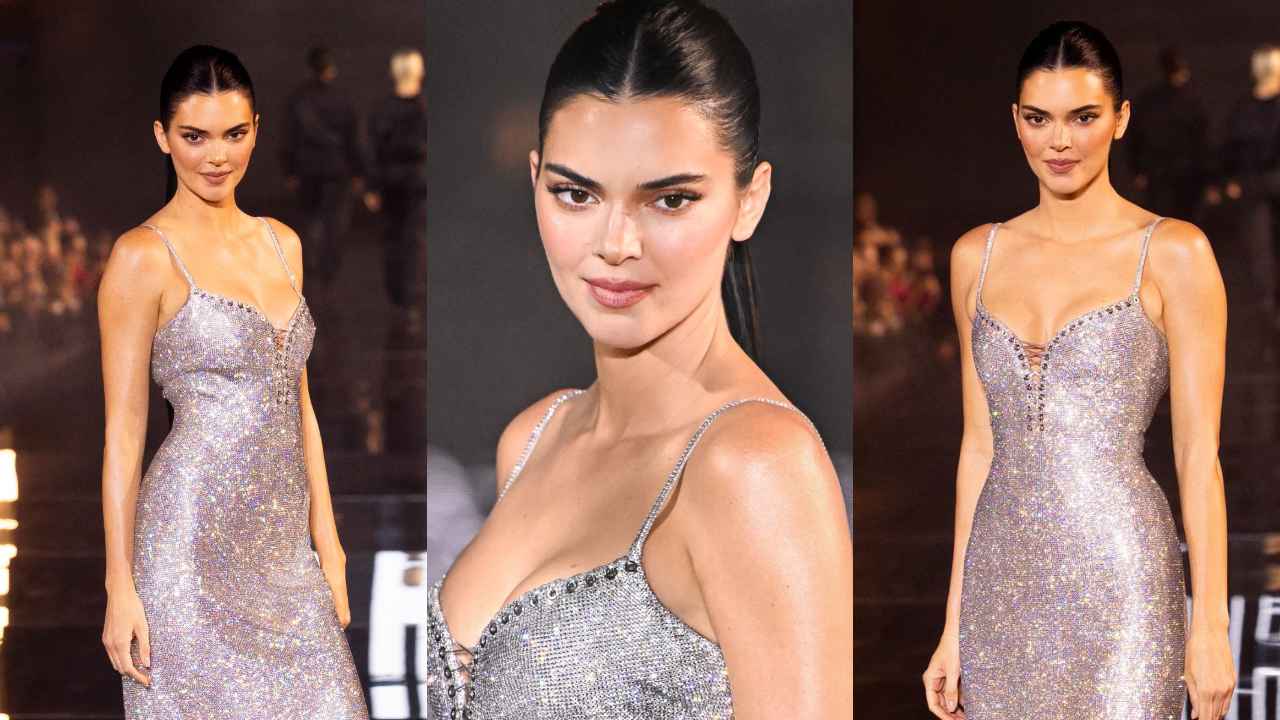 The craftsmanship behind this gown was nothing short of extraordinary. Ludovic de Saint Sernin and his team of skilled artisans spent countless hours meticulously hand-sewing each Swarovski crystal onto the fabric. Their dedication to perfection was evident in every inch of the gown, from the intricate beadwork to the flowing silhouette that seemed to defy gravity. This reminds us of the fact that fashion isn't just about clothes or trends, it's a journey and a form of art, It's a canvas for expression and a medium where people can weave their dreams and turn them into reality with the push of their talent and creativity. After all, this is precisely what drives us to write about fashion every day. 
It really wouldn't be wrong to say that Jenner was not just a model in this gown; she was a celestial goddess and a true testament to the enduring magic of fashion. Don't you agree? Share your thoughts with us, right away.
ALSO READ: Palak Tiwari's affordable flower-laden pistachio green saree with contrasting pallu is made for festive season

---