Mrunal Thakur aces androgynous mood with some mystique gloves, custom power suit from Manika Nanda
Mrunal Thakur's stylist, Sheefa J Gilani, recently posted pictures of her in a stylish androgynous power suit, all the way from Melbourne. Read on to take a closer look.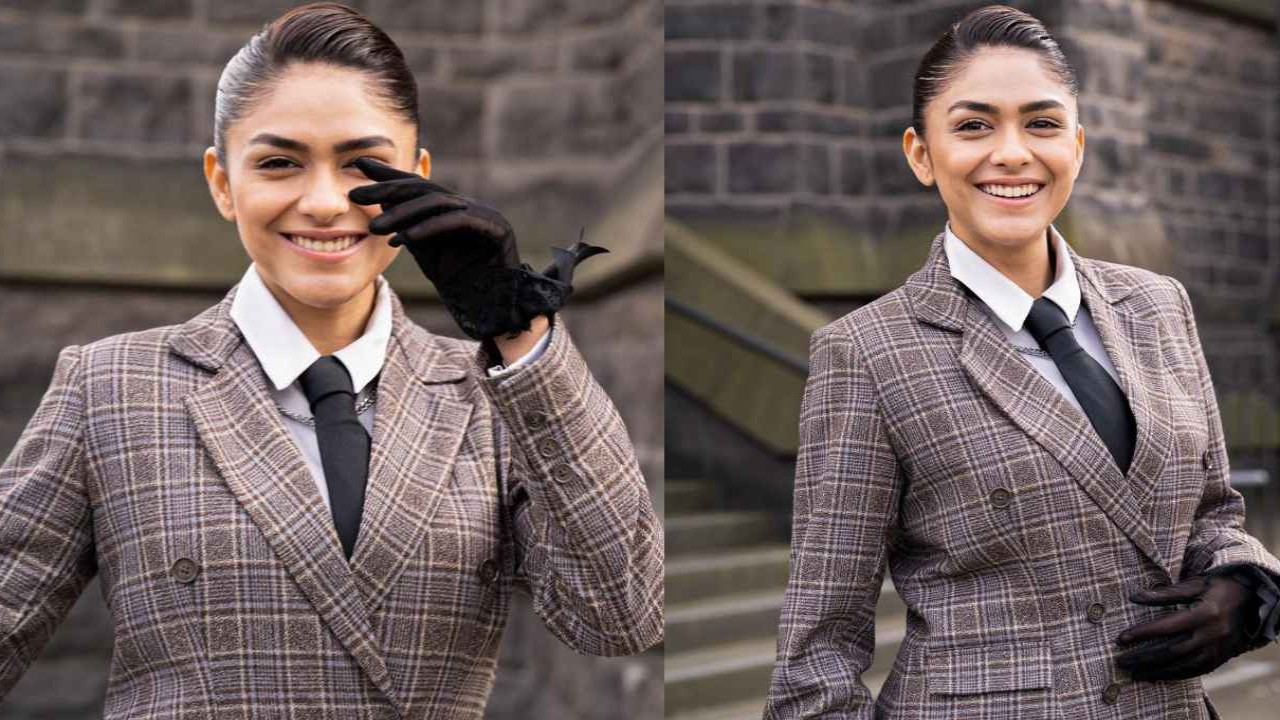 In recent times, the concept of gender-neutral clothing has been gaining significant traction. Embracing the androgynous trend with a statement power suit with elegance galore was Mrunal Thakur. The talented actress, known for her remarkable performances on the big screen, demonstrated her prowess fashionably. She did so by effortlessly pulling off a custom-made androgynous plaid blazer paired with brown pants and sheer gloves, all meticulously curated by the talented designer Manika Nanda.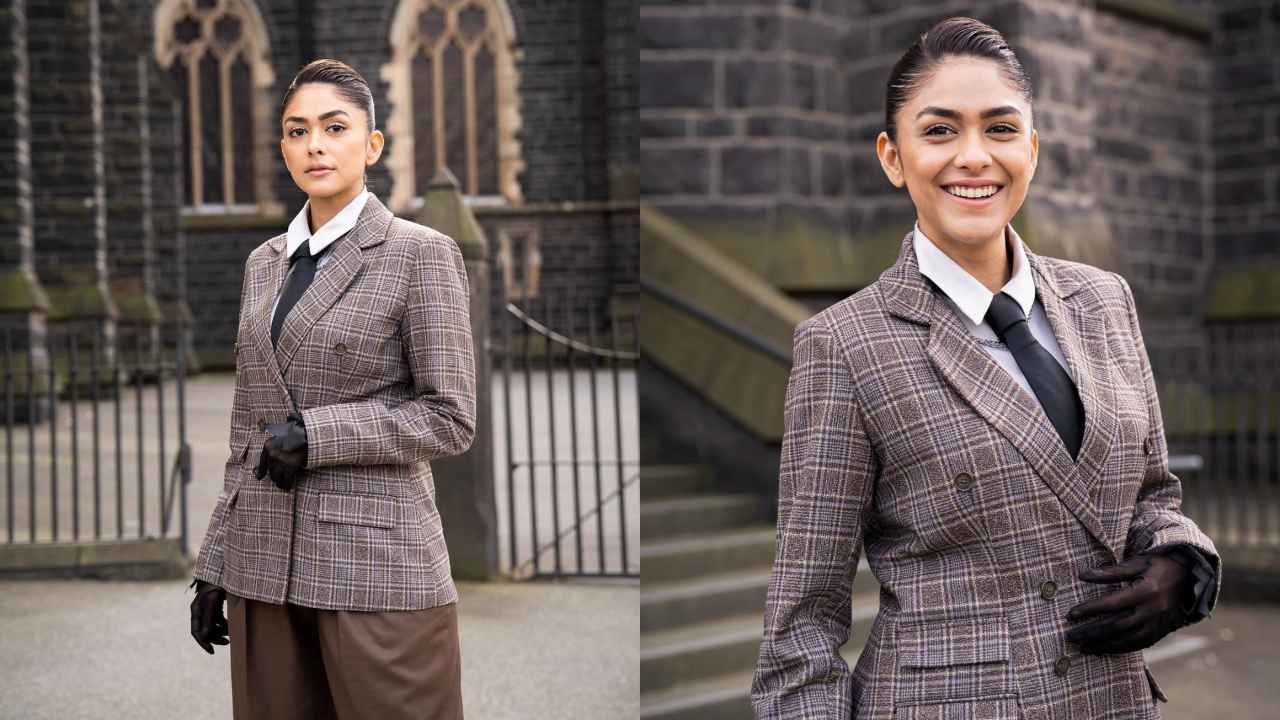 In a world where fashion has become a canvas for personal expression, Thakur's ensemble exudes confidence, individuality, and a bold departure from traditional norms. Let's take a closer look at her outfit.
Mrunal Thakur looked amazing in a classy, custom-made power suit
Thakur's recent appearance, where she donned an exquisite androgynous plaid blazer ensemble. The ensemble was curated by none other than Manika Nanda, a designer renowned for her innovative take on contemporary fashion. The ensemble consisted of a classic plaid blazer that exuded a timeless charm. The plaid pattern, known for its versatility, added depth to the outfit, making it a true eye-catcher. One of the hallmarks of Mrunal Thakur's ensemble was the seamless blending of elegance and individuality. The brown pants, a perfect complement to the plaid blazer, showcased a sophisticated yet relaxed vibe. This combination highlighted Mrunal's keen sense of style and her ability to effortlessly merge traditionally gendered fashion elements into a harmonious whole. The outfit not only challenges conventional fashion norms but also empowers individuals to explore their unique style preferences.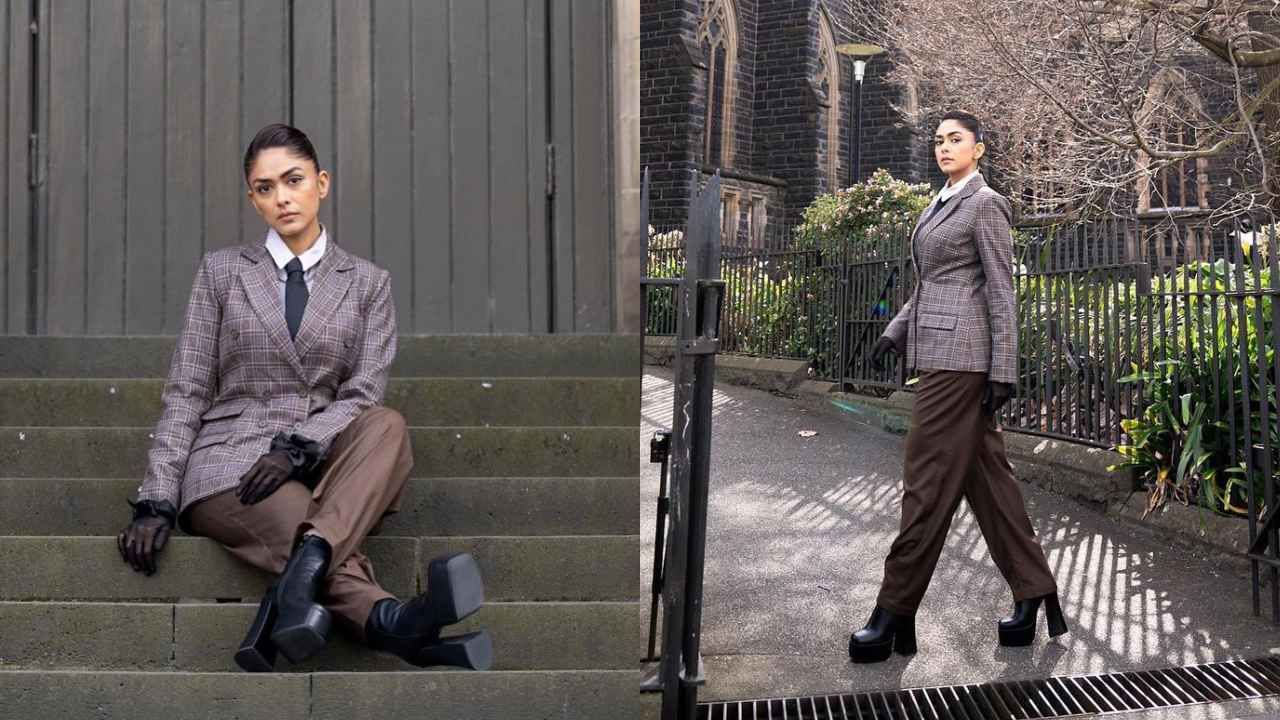 To add a touch of flair and drama, Thakur's ensemble featured black sheer gloves that lent an air of mystique to the outfit. The gloves, a creative addition to the power suit, accentuated the androgynous aesthetic while retaining an air of femininity. Additionally, the outfit was completed with black platform boots from A&S, elevating the overall look with a dash of edginess. Behind every exceptional fashion moment is a talented stylist who curates the perfect look. In this case, Sheefa J Gilani played a pivotal role in bringing Thakur's androgynous power suit to life. The stylist's keen eye for detail, coupled with a profound understanding of the actress's personality, resulted in an ensemble that not only resonated with the actress but also made a strong fashion statement.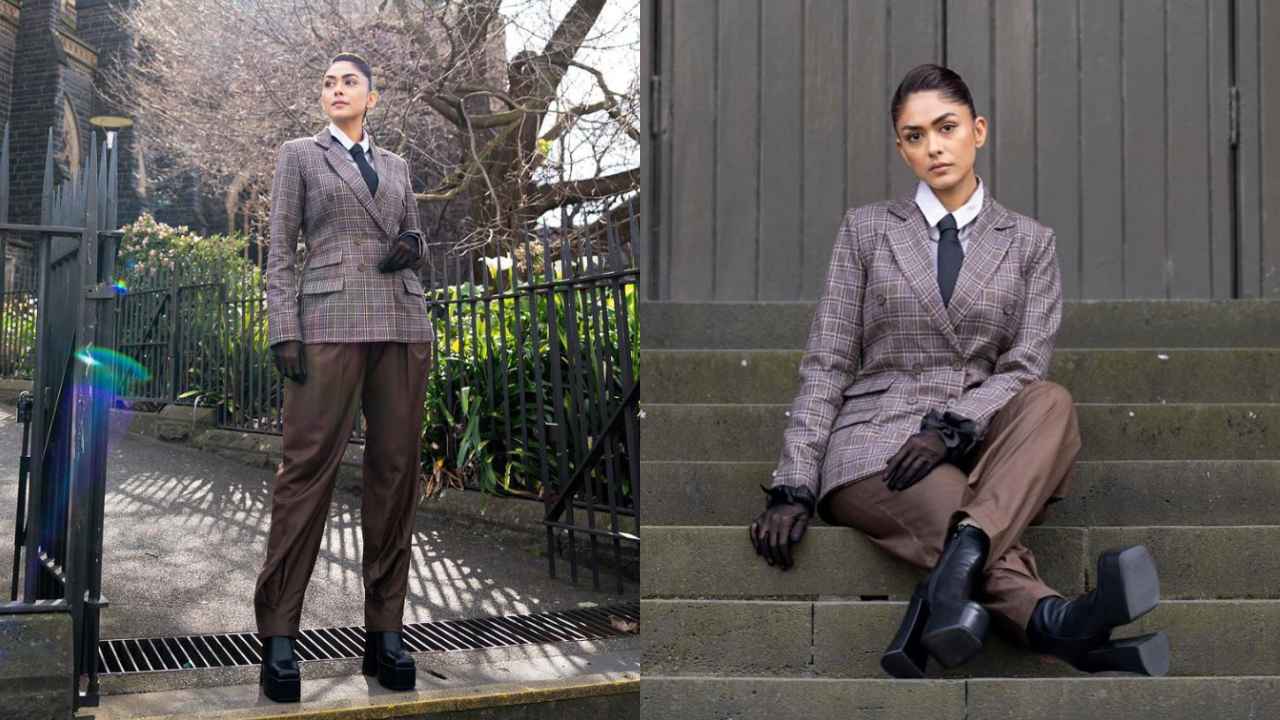 Furthermore, Thakur's sleek updo and subtle natural makeup look added additional charm to the outfit. This recent appearance in an androgynous power suit was more than just a fashion choice; it was a bold declaration of self-expression and empowerment. The ensemble beautifully encapsulated the essence of the androgynous trend, challenging traditional fashion norms and encouraging individuals to embrace their unique style preferences. With every carefully chosen element, from the plaid blazer to the brown pants and sheer gloves, Thakur's ensemble stands as a testament to the evolving landscape of fashion—a realm where individuality reigns supreme, and personal expression knows no bounds.
So, what did you think of her outfit? Are you a fan? Would you like to recreate it? Comment below to share your thoughts and opinion with us.
ALSO READ: Mouni Roy had a bewitching black night out wearing corset frilly dress with pricey Versace pumps

---