Nora Fatehi dons fashion-forward outfit with shorts and blazer, perfect for modern woman on the go
Nora Fatehi was recently seen posing for the paparazzi in a unique look at the sets of her show, Hip Hop India. Read on to take a closer look at her outfit.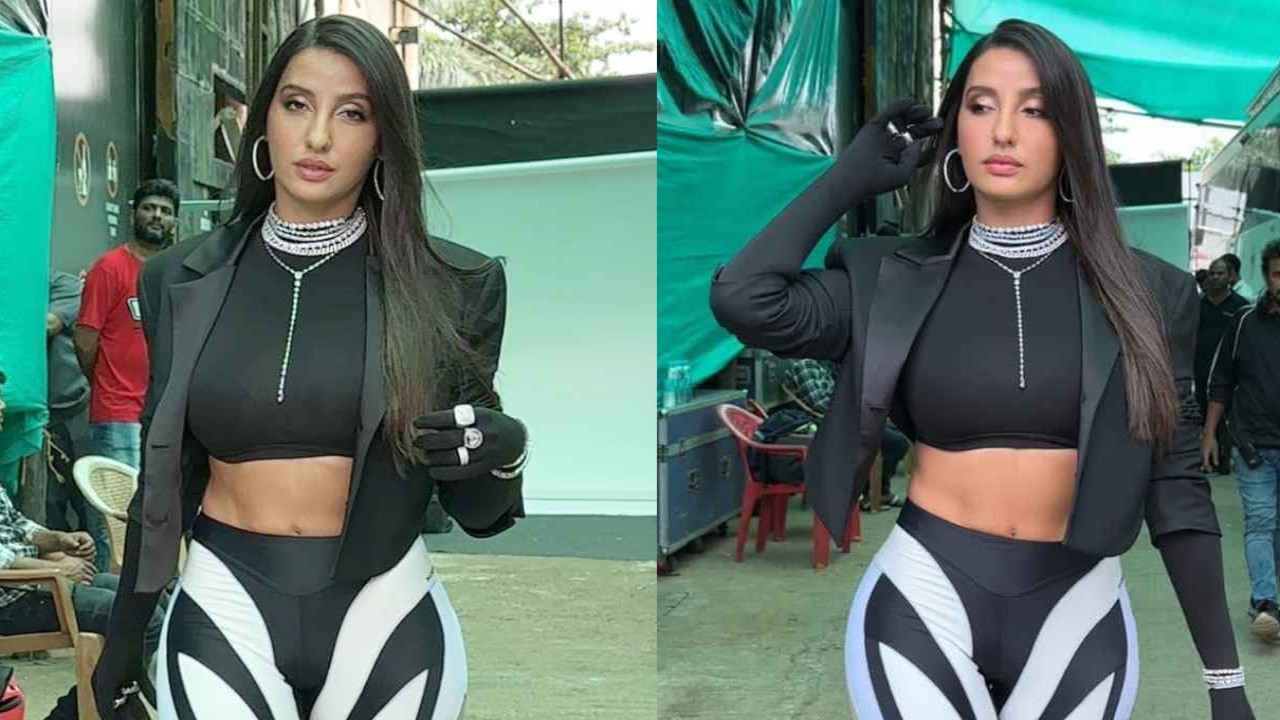 In the ever-evolving world of fashion, Nora Fatehi has carved a niche for herself with her impeccable style choices. She is known for her mesmerizing dance moves and enchanting beauty but that's not all, she has the ability to carry everything she wears with the utmost beauty, grace, and confidence. The Bollywood sensation recently stepped out in a stunning black-and-white outfit that exuded class and quirkiness. The outfit featured a pair of knee-length shorts, which added a playful touch to the otherwise sophisticated look which left everyone stunned.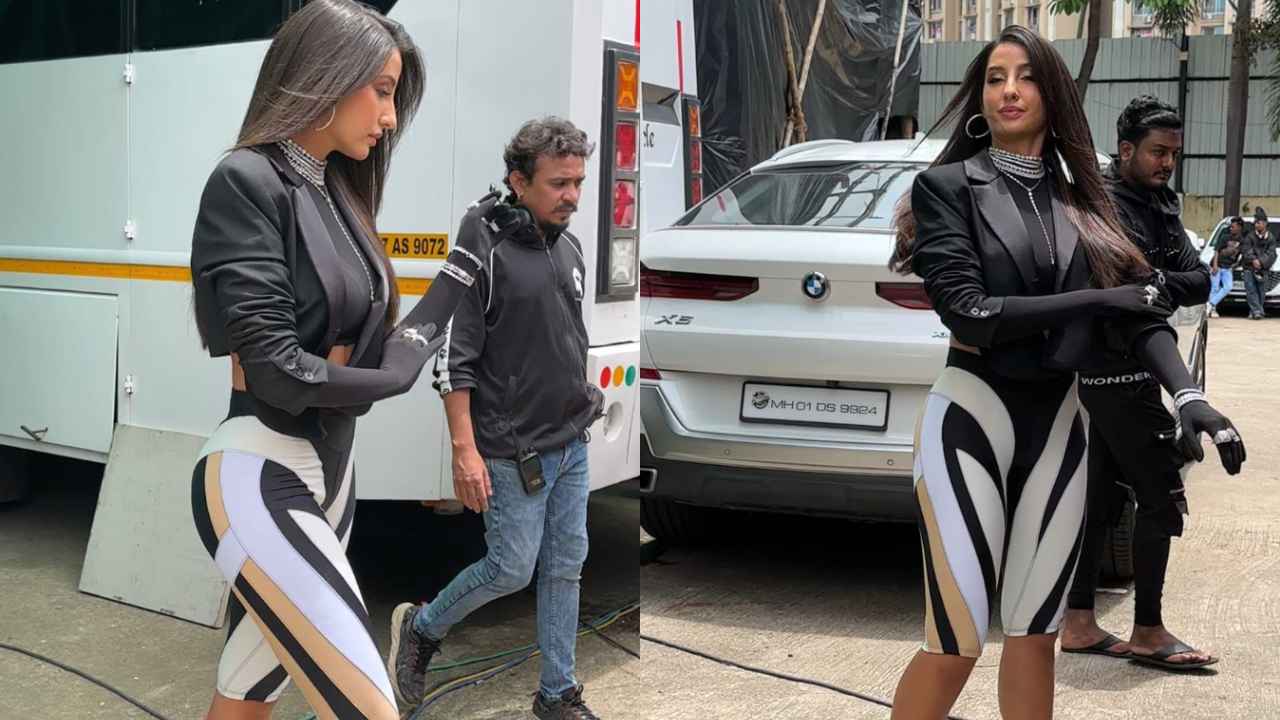 So, what are we waiting for? Why don't we dive right in and take a closer look at the Sexy In My Dress singer's modern, unique, and quirky outfit? Let's dive right in.
Nora Fatehi looked super classy in an unexpectedly versatile outfit
Nora Fatehi wore a pair of quirky shorts that added a playful touch to her otherwise sophisticated look. As a judge on Hip Hop India, she paired these shorts with a sleek black cropped top, highlighting her well-toned midriff. The ensemble was further elevated by a tailored black blazer, a timeless wardrobe staple that effortlessly exudes elegance. However, the iced-out accessories she adorned made Nora's ensemble stand out. Delicate necklaces adorned with glimmering stones graced her neck, adding a touch of luxury and sparkle to the outfit. She complimented the layered necklaces with matching statement silver hoop earrings that drew attention to her radiant face. Doesn't she look absolutely fabulous?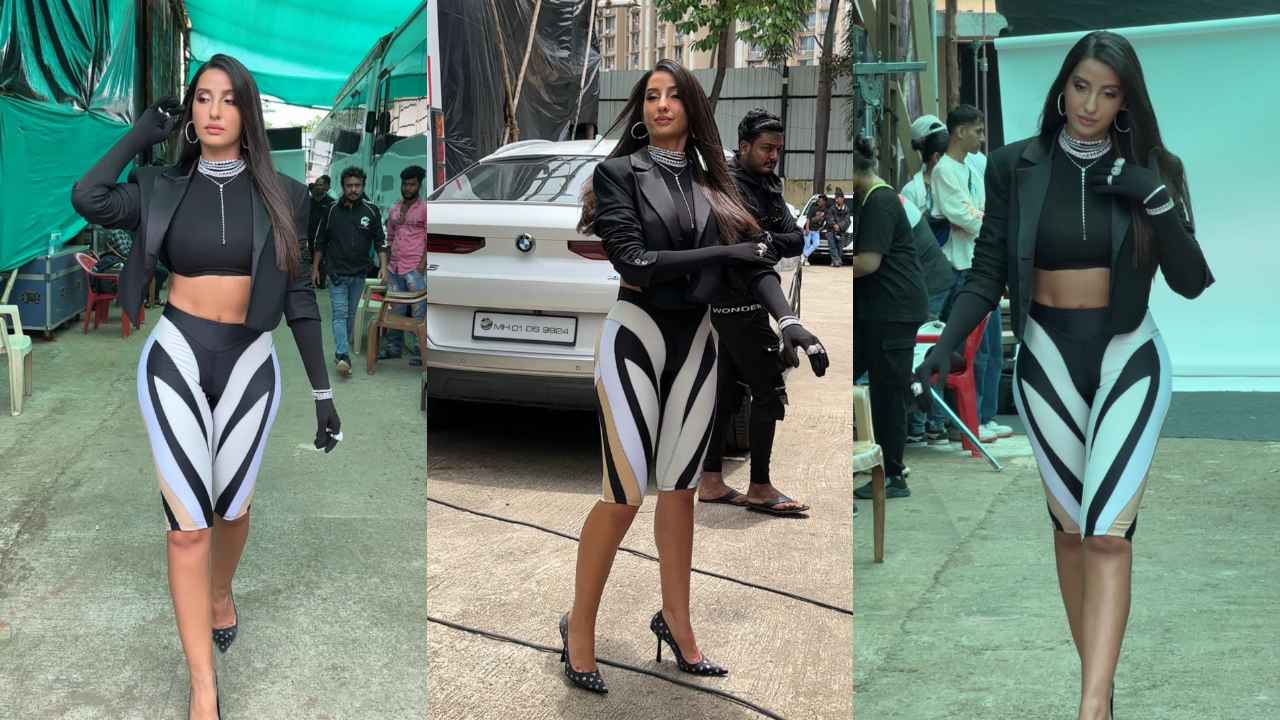 Not one to shy away from experimenting, Fatehi embraced the monochrome theme and chose a pair of black studded heels to complete her look. The footwear not only accentuated her long legs but also seamlessly tied the outfit together. Even her hair and makeup were kept sleek and sophisticated, with her tresses cascading down her shoulder in a straight style and her makeup look, with a hint of smoky eye and the perfect nude lipstick, balanced the quirkiness of the shorts with the elegance of the blazer, creating a cohesive and visually pleasing ensemble. We're totally obsessed with this one. Nora Fatehi's fashion choices have always been applauded for their versatility and ability to cater to diverse occasions. This particular black-and-white outfit effortlessly transitions from a formal event to a casual outing, making it a fashion-forward choice for the contemporary woman on the go.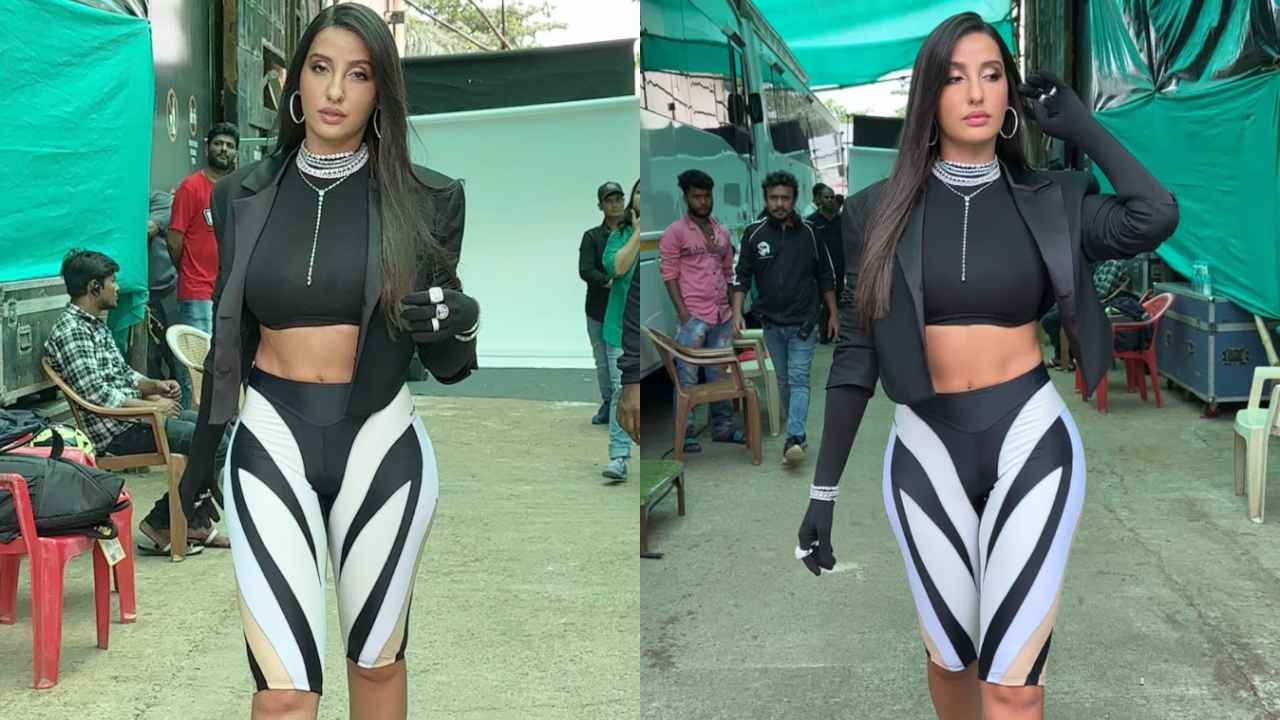 As a trendsetter, Nora Fatehi continues to inspire fashion enthusiasts across the globe with her sartorial choices. Her fearless approach to fashion and her ability to mix and match unconventional elements into classic ensembles are what set her apart from the rest. So, what did you think of Nora Fatehi's unique outfit? Are you a fan of the same? Comment below to share your thoughts and views with us.
ALSO READ: Shraddha Kapoor's eye-catching Rahul Mishra lehenga captures beach wedding vibe; Slays without a slit

---