Nora Fatehi pairs multi-colored embellished mini-dress by Falguni Shane Peacock with iced out accessories
Nora Fatehi recently wore a gorgeous embellished mini-dress for her show, Hip-Hop India and we're obsessed.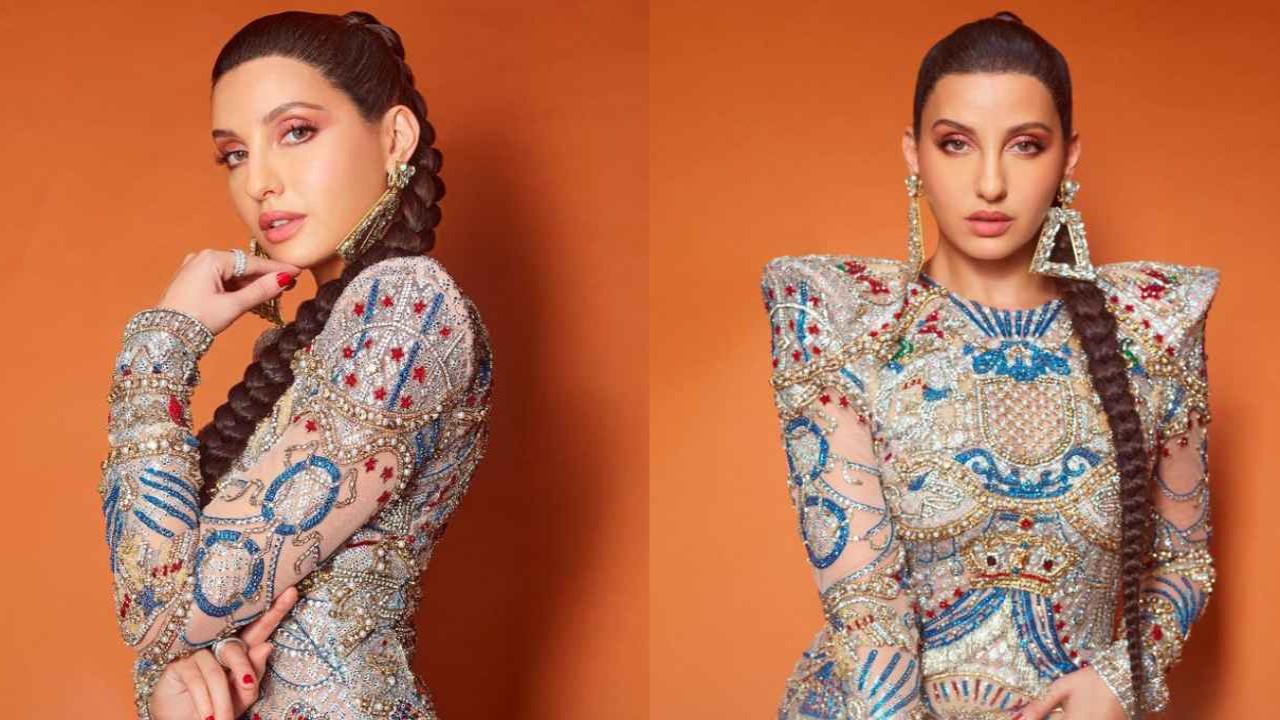 In the realm of glamour and fashion, Nora Fatehi remains a name synonymous with elegance. A recent appearance on the sets of Hip-Hop India once again showcased her impeccable taste in clothing, leaving fashion enthusiasts and fans spellbound. The starlet effortlessly paired a heavily embellished mini-dress by the renowned fashion duo Falguni and Shane Peacock with a touch of extravagance in the form of stylish Christian Louboutin heels.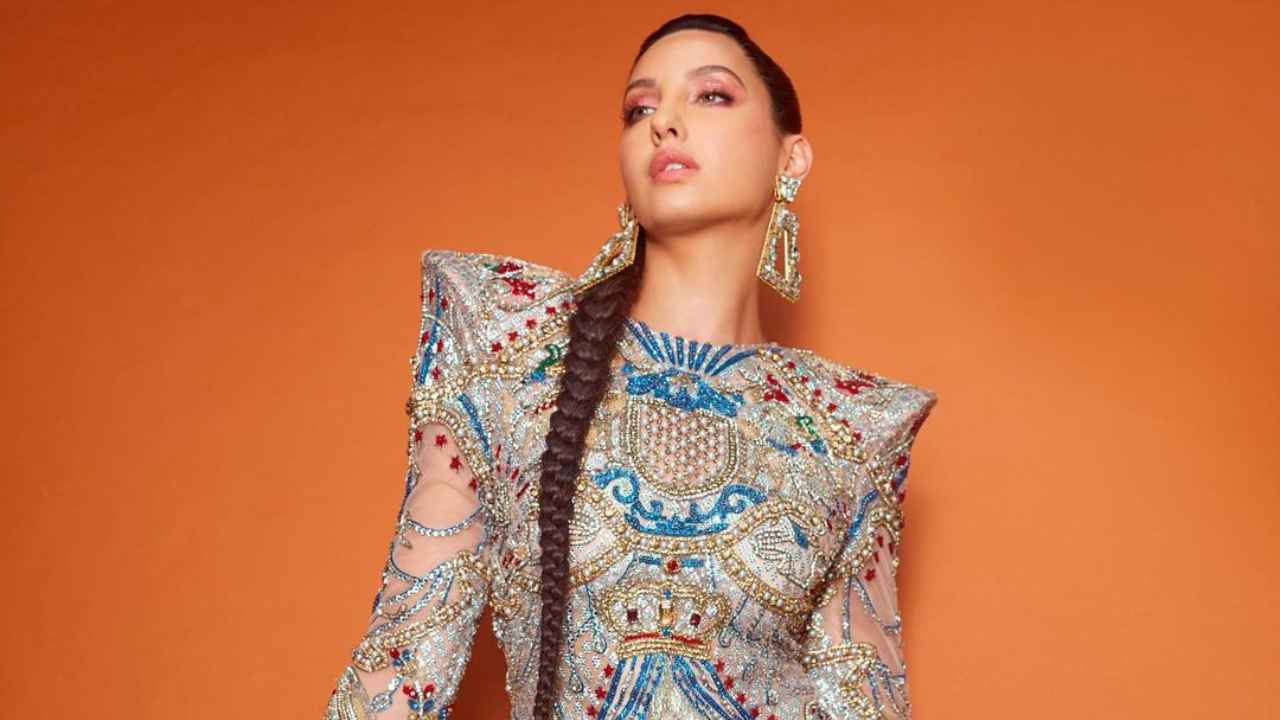 Why don't we dive right in and take a closer look at this classy ensemble that the Sexy In My Dress singer donned for the finale of her show?
Nora Fatehi looks super stylish in a sexy mini-dress
The dress itself stands as a testament to the artistry of Falguni and Shane Peacock. Adorned with intricate sequin and beadwork embroidery, the mini-dress exudes opulence and sophistication. A nod to the 80s is evident in the dress's design, featuring power shoulder pads that harken back to the era's bold fashion statements. The champagne gold hue of the dress not only adds a touch of luxury but also complements Fatehi's complexion flawlessly, creating a mesmerizing visual synergy. Fatehi's innate sense of style reflects well in the ensemble. The figure-hugging silhouette of the dress accentuates her curves.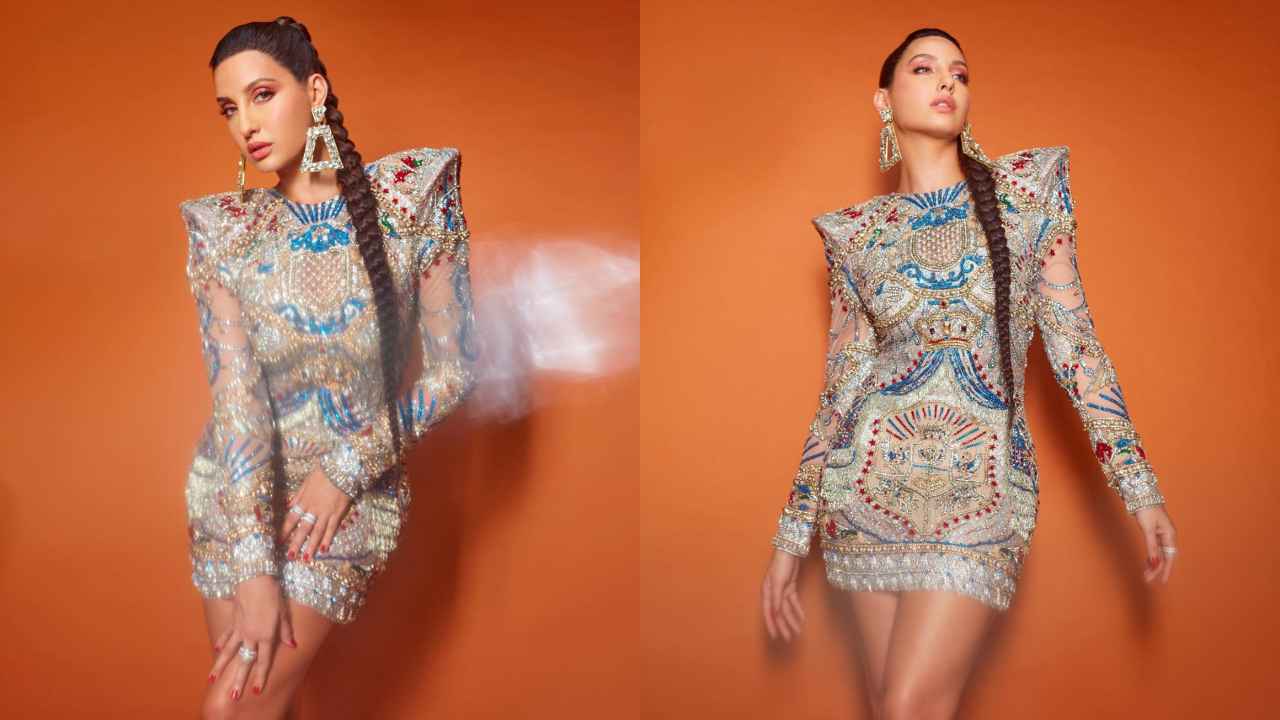 To complement the dress, Fatehi opted for Christian Louboutin heels, which harmonize with the dress's elegance while adding a modern flair. What truly elevates Fatehi's appearance is her attention to detail when it comes to accessories. The choice of iced-out earrings from Drip Project by MetaMan adds a touch of edginess. Matching rings from Minerali add to the cohesiveness.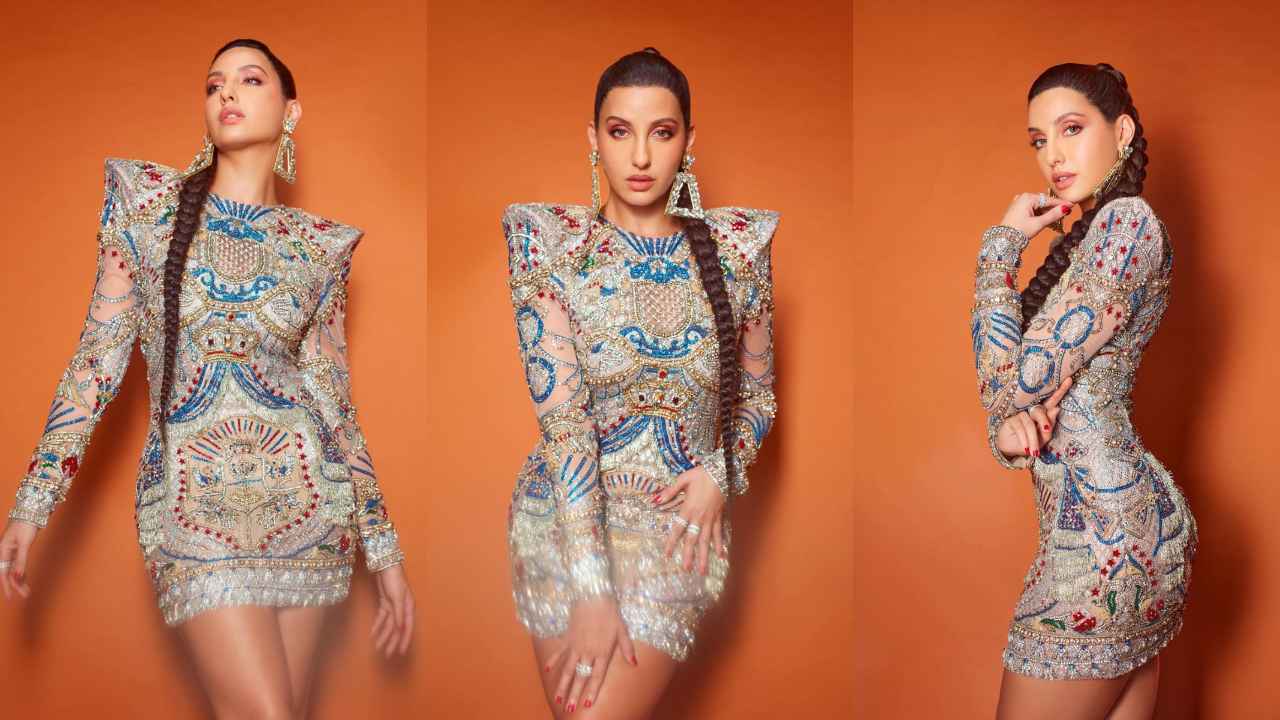 Fatehi's commitment to creating a comprehensive look also extends to her hair and makeup. A tight French plait lends sleekness and refinement to her appearance, allowing the dress's details to shine without distraction. The makeup, characterized by shimmery eyeshadow, perfectly sculpted blush, and pink lipstick, masterfully complements the ensemble. This choice of ensemble, accessories, and makeup reflects her confidence and an understanding of how to leverage fashion to leave a lasting impression. As fans and fashion enthusiasts, we can only wait in anticipation for her next sartorial choice, which undoubtedly will be as stunning and trailblazing as this one.
So, what do you think about this outfit? Are you a fan? Comment below to share your thoughts with us. 

---