Palak Tiwari's affordable flower-laden pistachio green saree with contrasting pallu is made for festive season
The talented and gorgeous Palak Tiwari was recently seen wearing a pretty and delicate saree. Let's take a closer look.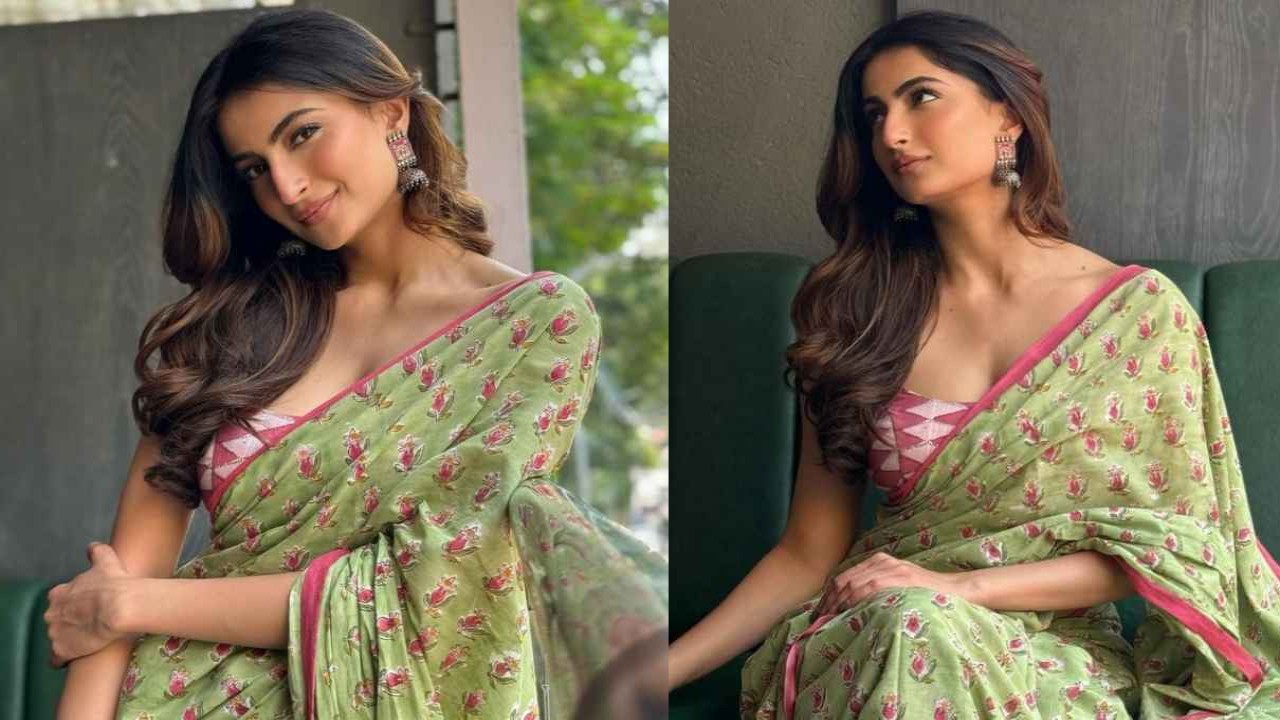 Palak Tiwari, the talented and stunning daughter of Shweta Tiwari, is known for her versatility when it comes to the world of fashion. From ethnic pieces to mini-dresses and red-carpet outfits, the talented diva legit looks good in everything. The Virgin Tree actress recently graced the fashion world with her ethereal presence in a delicate pink and green saree. The outfit in question, the Chhapa's Pistachio Annaar Butti Saree, is a Mul Cotton marvel that has taken the fashion scene by storm.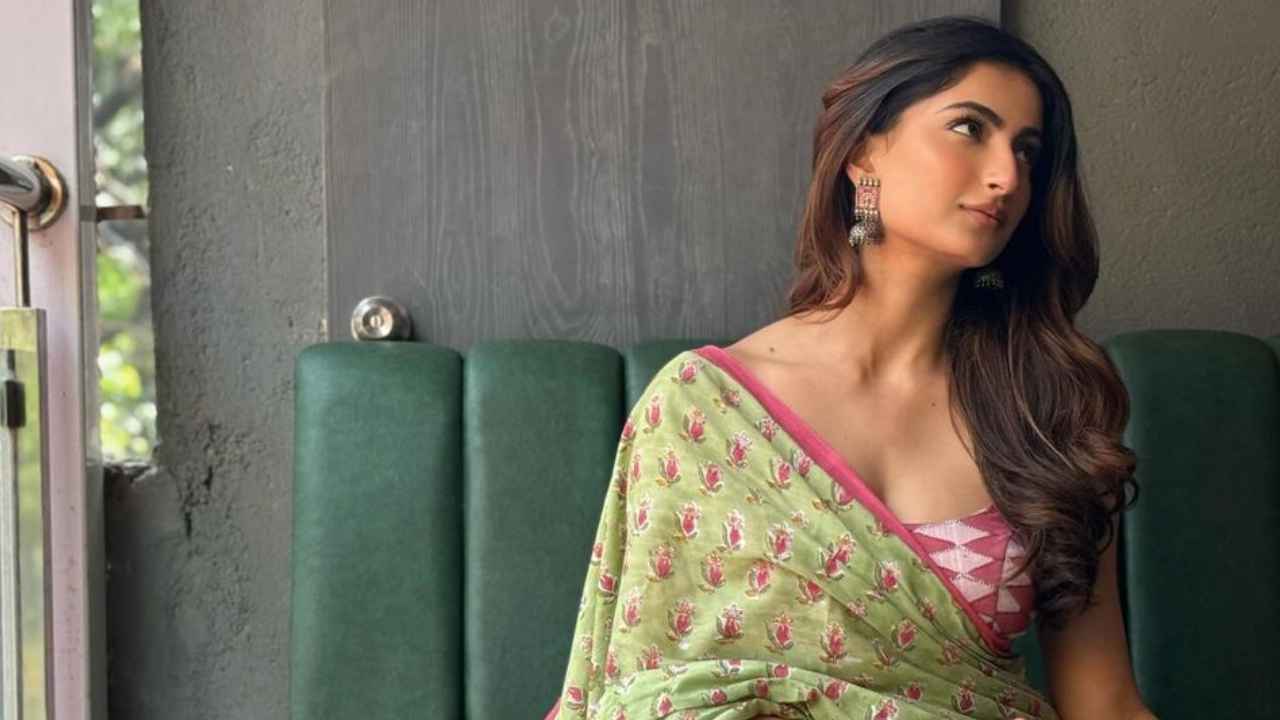 So, without further ado, let's delve deeper into what makes this saree the perfect choice for the festive season and why The Virgin Tree actress' choice has been making waves. Are you ready?
Palak Tiwari looked gorgeous in a delicate pink and green saree
Shweta Tiwari's talented daughter recently chose to wear a saree that is as splendid as a daydream i.e. Chhapa's Pistachio Annaar Butti Saree which is a Mul Cotton saree that is worth Rs. 3,690. With the ethnic and elegant piece's soothing pistachio color, contrasting pink patti's at the edges, a matching pink contrasting pallu with geometric designs, and pretty handmade tassels at its edges, this saree really has all the right elements to make a person stand out, and the talented Kisi Ka Bhai Kisi Ki Jaan actress' recent pictures prove the same. She paired this with a matching pink blouse with a geometric design, sleek straps, and a plunging neckline. This gorgeous hand-printed saree deserves proper applause, doesn't it?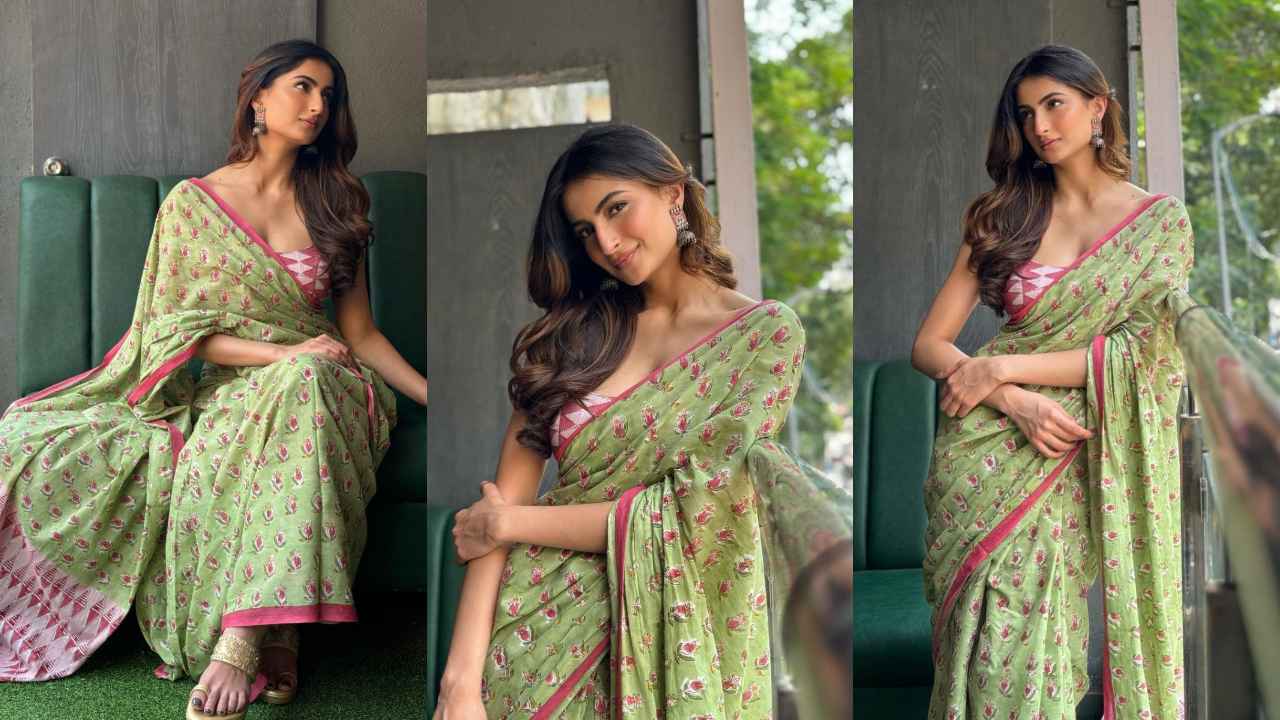 The gorgeous actress completed her outfit with classy gold dust sandals with wedged heels from Urbansway. These faux leather sandals with hand embroidery feature meticulously crafted wedges adorned with a touch of shimmering gold dust. The Rs. 5,000 pair also creates a moment where elegance meets comfort with their double padding cushion. Furthermore, she took the minimalistic route to accessories as she opted for delicate traditional silver jhumkas with pink artwork on them. Doesn't it perfectly complement the talented diva's outfit's overall allure? Her decision totally paid off, did it not?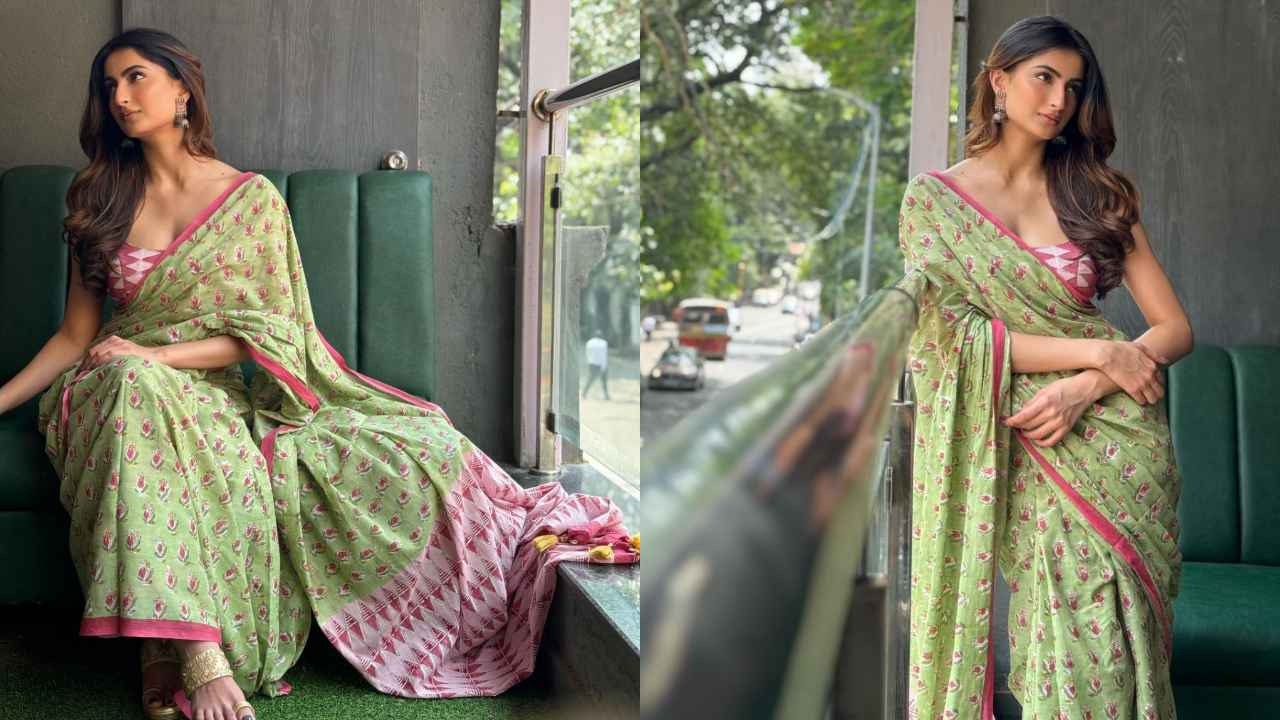 Last but not least, let's talk about the exceptional diva's hair and makeup which are also on fleek. She left her hair open and styled it into loose curls that perfectly framed her face. Meanwhile, her delicate and subtle makeup look, with well-shaped eyebrows, mascara-laden eyelashes, the perfect blush, highlighter, and pretty pink lip shade, totally complements and elevates her entire delicate ensemble, doesn't it? Tiwari's affordable yet stylish choice demonstrates that you don't need to break the bank to look like a million bucks during the festive season. Her fashion-forward approach is an inspiration to all those who seek to make a lasting impression with their style choices.
The diva's recent appearance in this delicate saree is a testament to her impeccable taste and sense of fashion. Don't you agree? Share your thoughts with us, right away 
ALSO READ: Sonam Kapoor Ahuja serves opulence with head-to-toe monochromatic Valentino ensemble

---