Priyanka Chopra Jonas to Alia Bhatt: Bollywood actresses who brought back the 1920s pretty fringed dress trend
Various leading ladies from Bollywood were recently seen spearheading the return of the fringed dress trend from 1920. Why don't we take a closer look at some examples?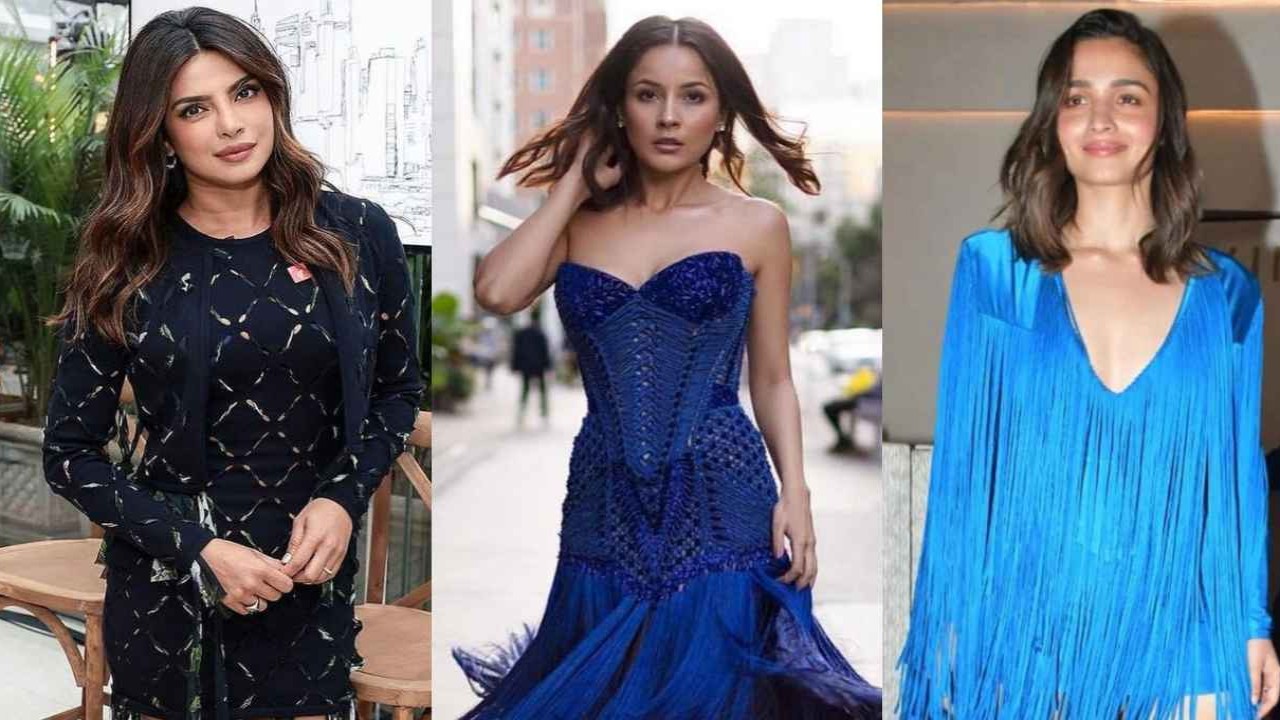 Let's accept facts- every thread of the fashion and entertainment industry is woven with elegance and charm. Through this, a vintage phoenix has risen from the ashes of time i.e. the 1920s fringed dress, once an emblem of the roaring flapper era, has found new life in the hands of modern-day Bollywood divas. These enchanting starlets have not only revived a bygone trend but have also infused it with their unique style, creating a mesmerizing fusion of past and present.
So, join us on a spellbinding journey through the world of Hindi cinema as we unveil six enchantresses who have reignited the allure of the fringed dress, casting a bewitching and modernized spell on fashion enthusiasts everywhere. Are you ready? Let's dive right in.
6 Bollywood divas who looked incredible in pretty fringed dresses
Alia Bhatt's Alexandre Vauthier sky-blue mini:
The talented Rocky Aur Rani Ki Prem Kahani actress was recently seen wearing a gorgeous sky-blue-colored midi-dress from Alexandre Vauthier's amazing collection. This gorgeous full-sleeved dress with a v-shaped neckline was laden with blue fringes which reminded us of old flapper dresses which were all the rage in the 1920s. Doesn't she look undeniably stylish?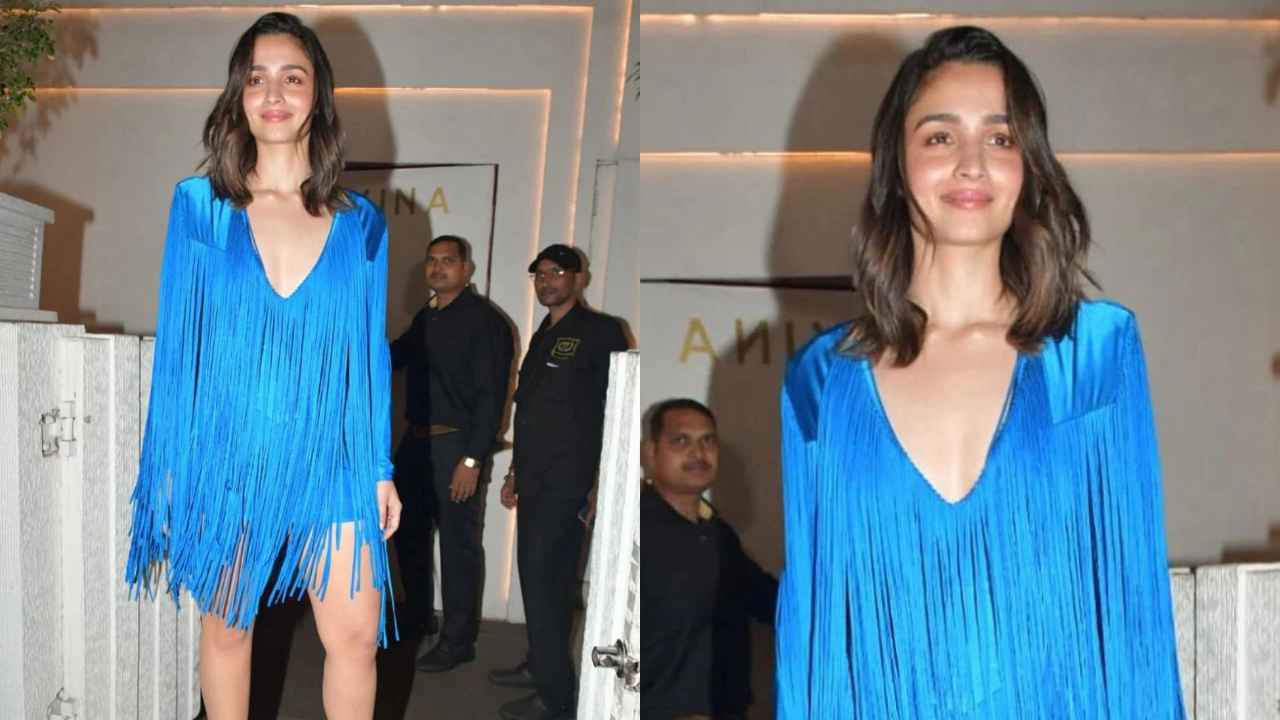 Priyanka Chopra Jonas' Oscar de la Renta mini: 
The Dil Dhadakne Do actress recently attended Victoria Secret's gala in an extremely stylish dark-blue Oscar de la Renta sleeveless mini-dress which had a unique eyelet design all over it. This dress also had fringed attachments towards its edges which added to its exceptional allure. She paired this with a matching blazer for an exceptional overall look. Doesn't she look classy?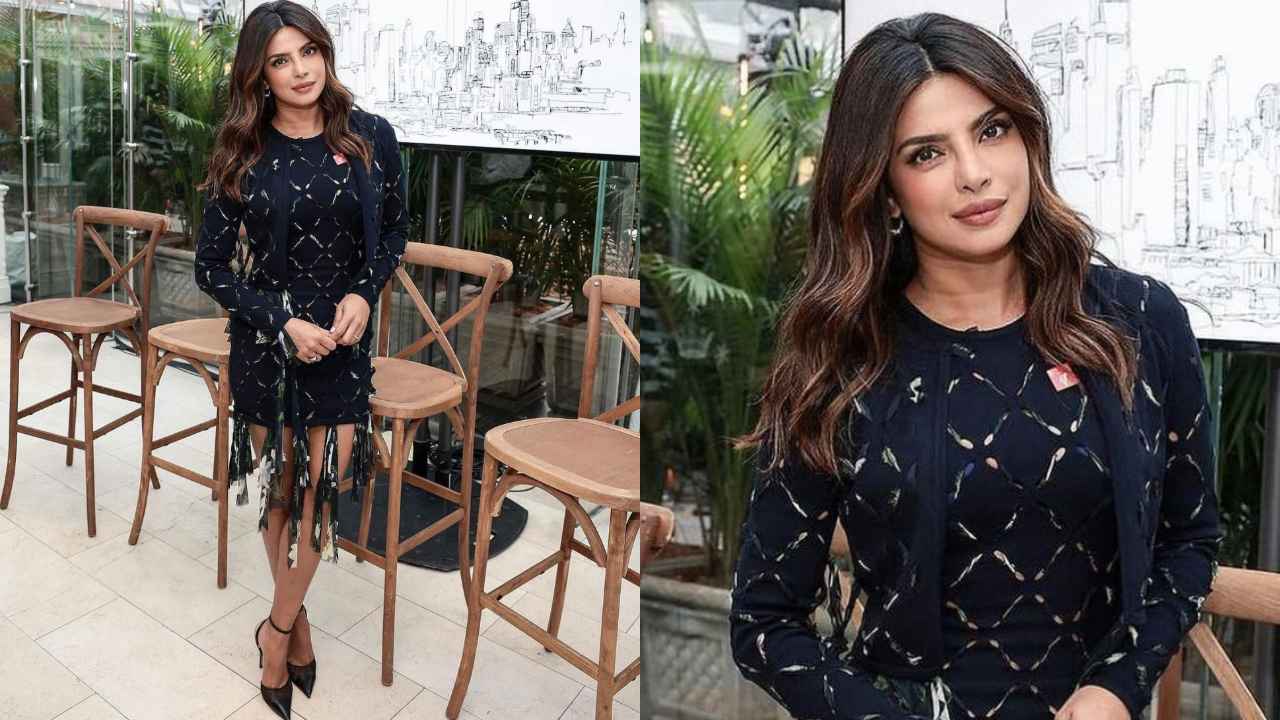 Shehnaaz Gill's Nicolas Jebran embellished dress: 
The Thank You For Coming actress recently attended the TIFF festival in Toronto, to promote her movie where she was wearing a gorgeous electric off-shoulder blue dress by none other than Nicolas Jebran. This dress had a corset-like silhouette and a plunging neckline. It also had a fringed lower half which added to its overall allure. Doesn't she look amazing?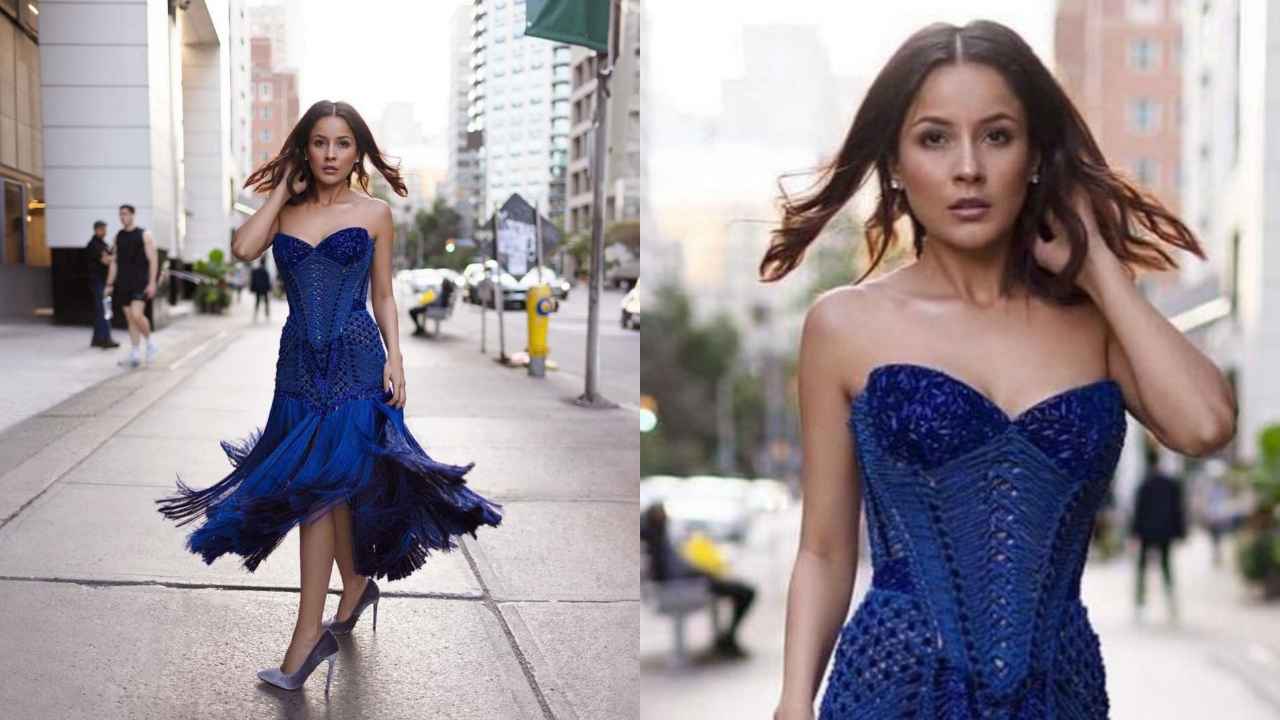 Nora Fatehi's Naeem Khan embellished mini dress: 
The Sexy In My Dress singer was recently seen wearing a fabulous and sparkly silver bodycon midi dress by Naeem Khan. This sleeveless embellished dress had sleek straps and a deep, plunging neckline that added to its overall allure. The exceptional dress' body-hugging silhouette hugged the talented diva's curves at all the right places. Doesn't she look seriously beautiful?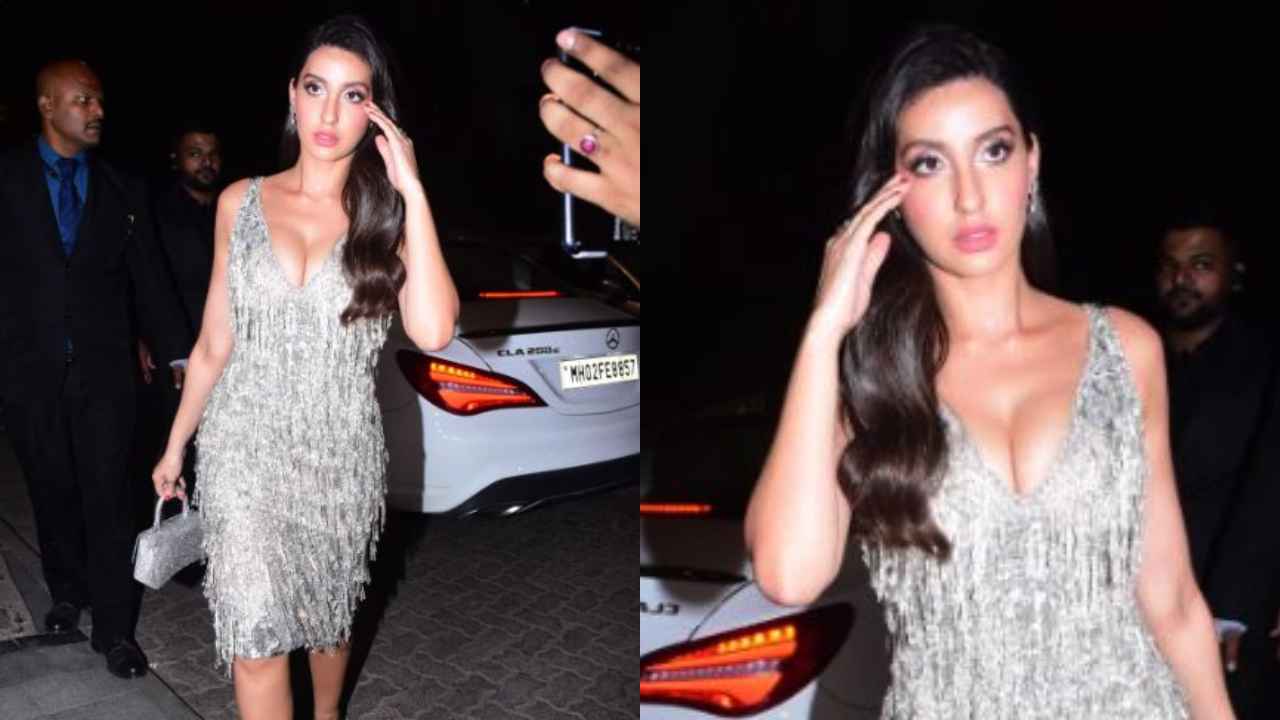 Malaika Arora's Elie Madi ivory midi dress: 
The alluring An Action Hero actress was recently seen wearing an incredibly stylish semi-sheer ivory mini-dress with full sleeves. This special piece with a high neckline was created by none other than the iconic Elie Madi. The ensemble's body-hugging and fitted silhouette helped the talented diva flaunt her curves. Furthermore, the fabulous Dabangg actress' dress had fringes all over her dress, adding to its allure. Doesn't she look awesome?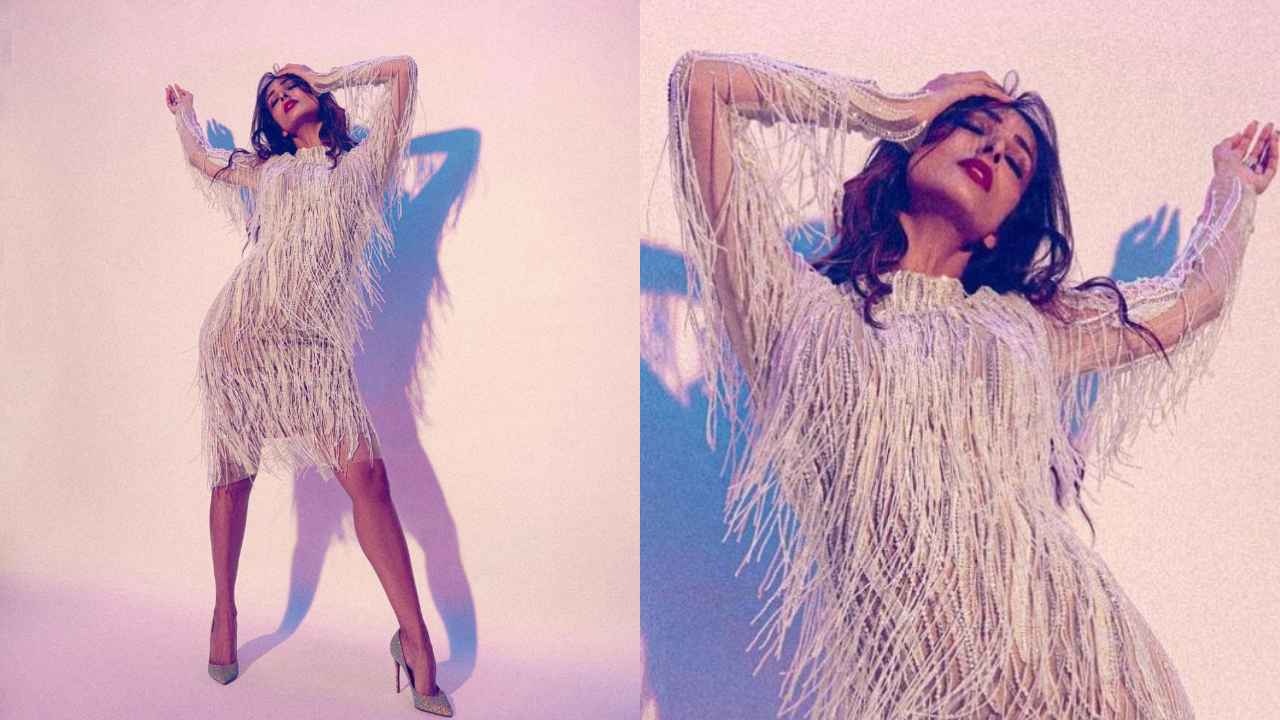 Sonam Kapoor Ahuja's light blue Taller Marmo gown: 
The talented Blind actress was recently seen wearing an awesome pastel blue ankle-length kaftan-like dress which had an effortless flowing silhouette with a high neckline. However, this stylish ensemble's piece de resistance was the fringes attached at the dress' edges. Doesn't the fabulous Aisha actress look indescribably gorgeous?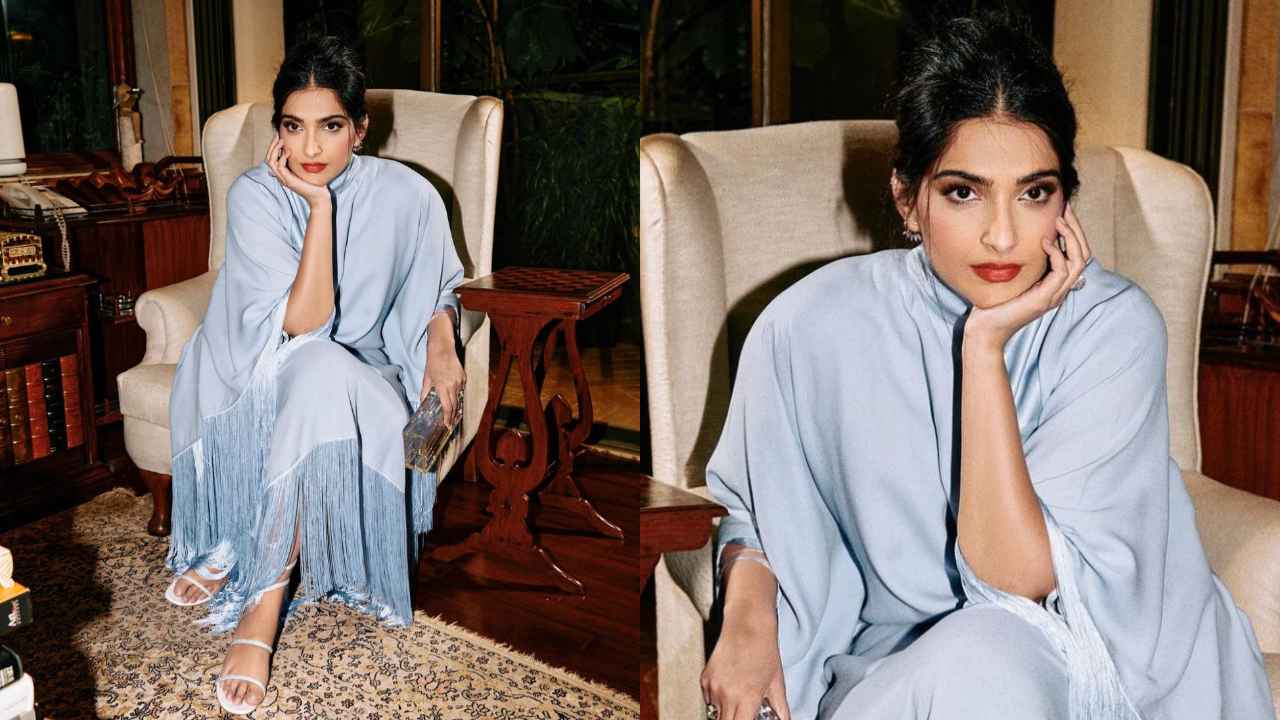 As we bid adieu to this fashionable journey through Bollywood's fringed dress revival, it's evident that these leading ladies have not only embraced the past but also added their contemporary charm to the iconic style of the 1920s. From Alia Bhatt's sky-blue elegance to Sonam Kapoor Ahuja's ethereal grace, each actress has left an indelible mark on the fringed dress trend. With their impeccable fashion sense and timeless beauty, these divas remind us that some styles are simply timeless, transcending eras and leaving us in awe of their undeniable grace and glamour.
So, what do you think of this style? Which one of these ensembles is your favorite? Share your opinions and views with us, right away. 
ALSO READ: Disha Patani surpasses all levels of hotness in Versace's little black dress with matching Rs. 3.9 lakh bag

---