Shehnaaz Gill shines in DREAMY gold gown with sultry plunge and halter neck
Shehnaaz Gill rocks the halter-neck floor-length gown with a sexy high bun on the red carpet.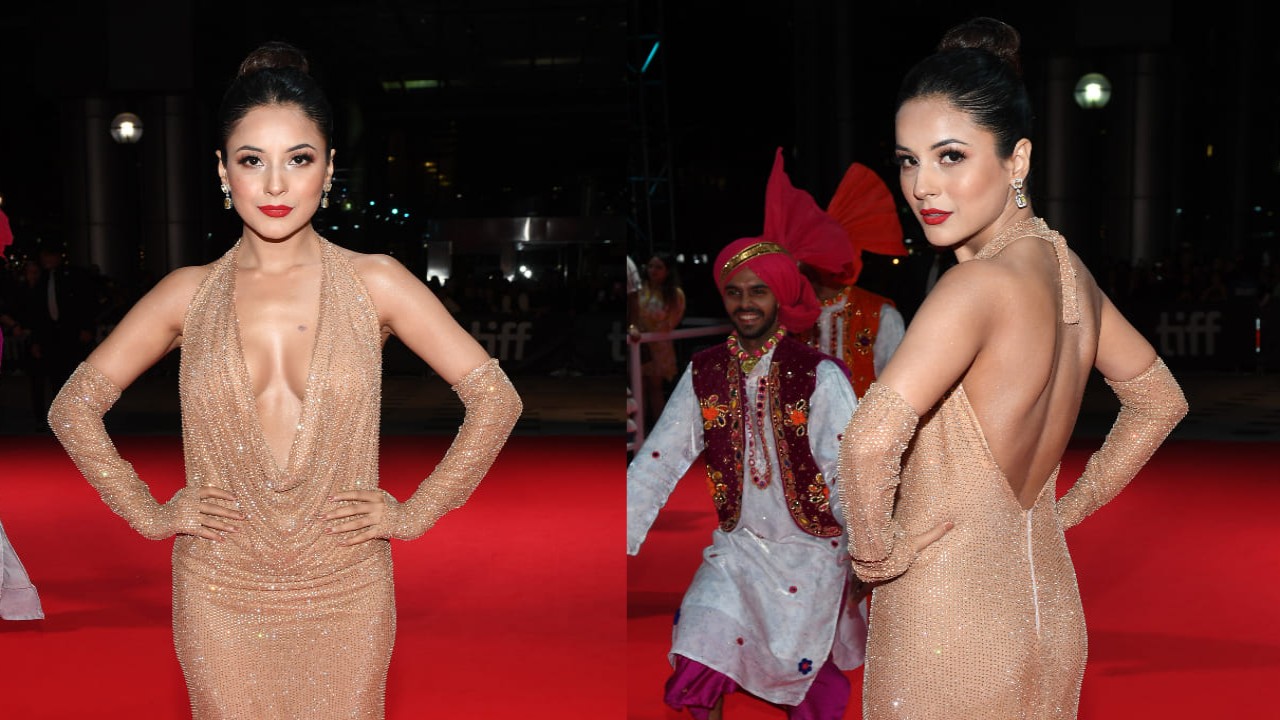 Shehnaaz Gill has seamlessly shifted from a bubbly personality to a fashion icon. Her professional trajectory has been extraordinary. The Bigg Boss 13 competitor may have begun subtly, but she has already taken her fashion looks to the next level. She is currently preparing to debut her new and intriguing style while promoting her upcoming film, Thank You For Coming. Among those who appear in this film are Bhumi Pednekar, Kusha Kapila, Shibani Bedi, and Dolly Singh. She astonished us lately with her new look when promoting her flick in Toronto.
Shehnaaz Gill in a pretty golden gown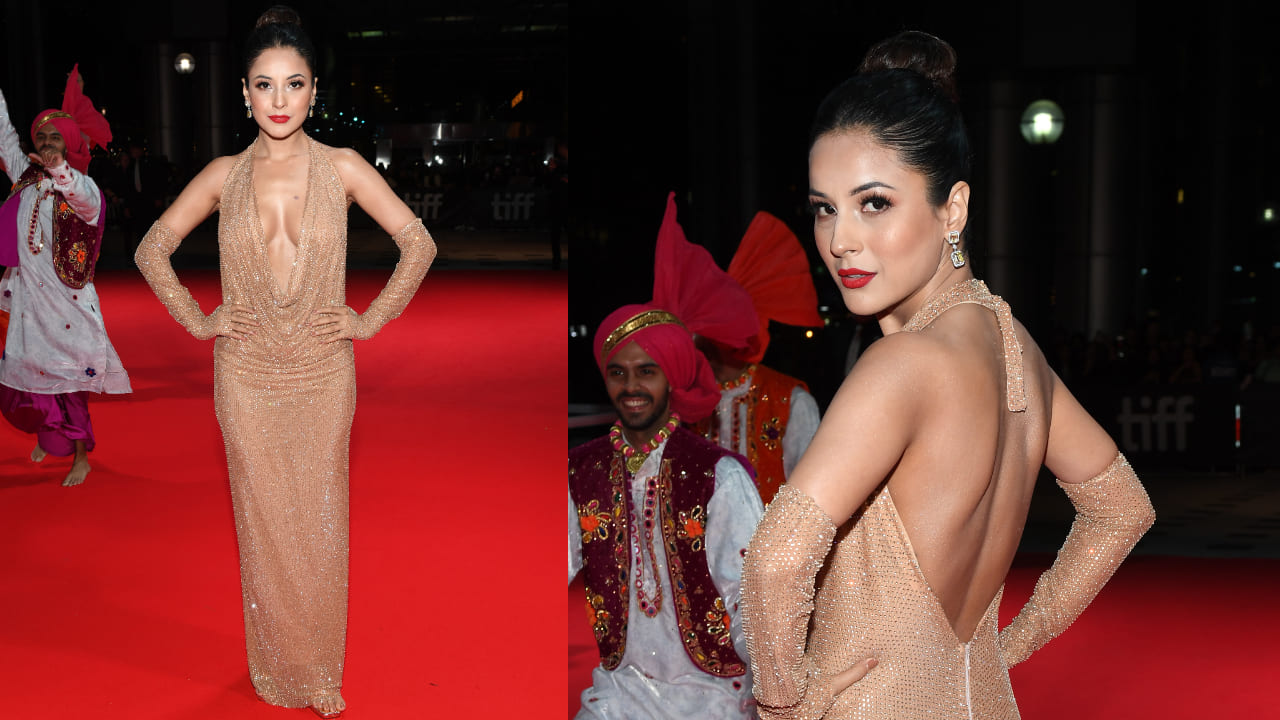 Shehnaaz Gill stands out in a lovely ITRH bespoke gown. The halter neckline of the golden shimmering gown is a dramatic beginning point. As the gaze wanders, it is pulled to the plunging draped front neckline, which reaches to the waistline and adds a sensual touch to the ensemble. Shehnaaz looks like a genuine diva in her floor-length gown, which emanates elegance and grace. The addition of hand stockings distinguishes this gown, offering a fascinating and unusual aspect that enriches its attractiveness even more. Shehnaaz Gill wears this personalized design with ease, making a lasting impact and initiating new fashion trends.
More about her look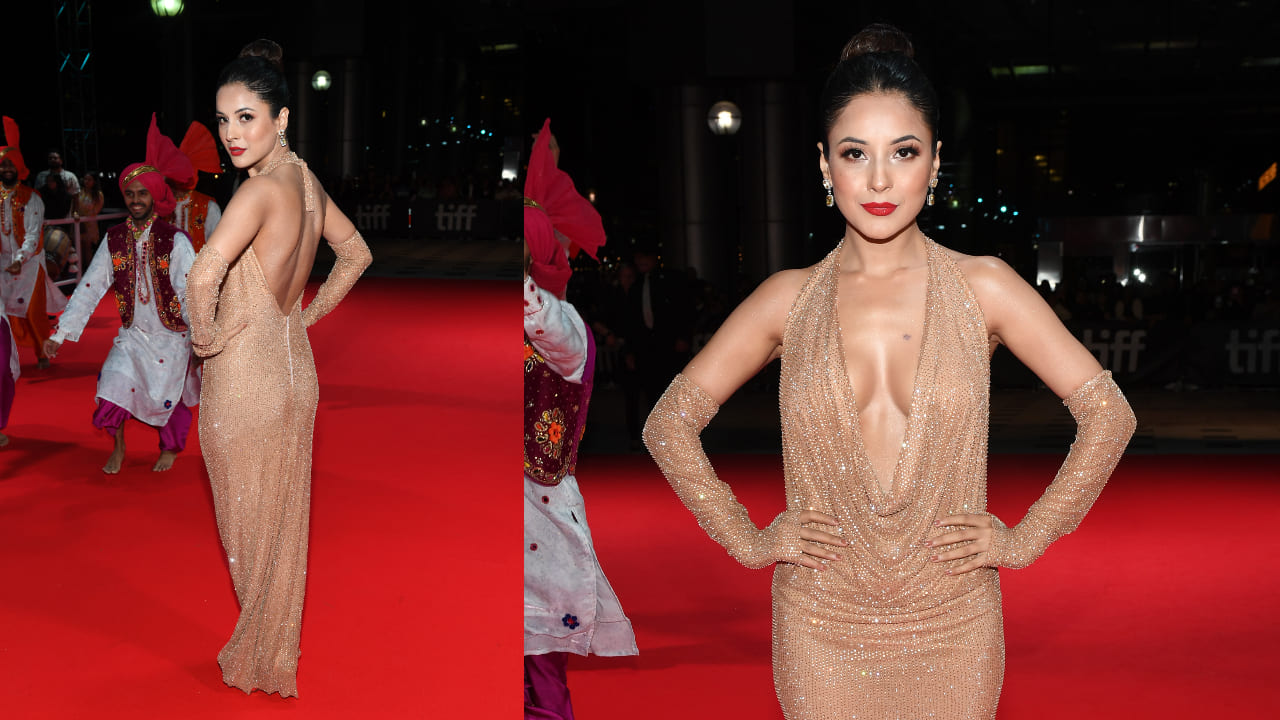 Shehnaaz Gill completes her gorgeous look with delicate dangle earrings from Hyba Jewels. This beautiful pair of earrings adds a touch of extravagance and shine to her golden gown. This well-curated ensemble demonstrates the expertise of famous stylist Rhea Kapoor, who ensures that every element is properly implemented. Manisha Melwani, Devanshi Tuli, and Abhilasha Devnani are among the creative individuals who collaborated to produce this fashion-forward statement. Furthermore, the stylist's jewelry selection not only complements Gill's entire beauty but also demonstrates their exceptional taste in jewelry.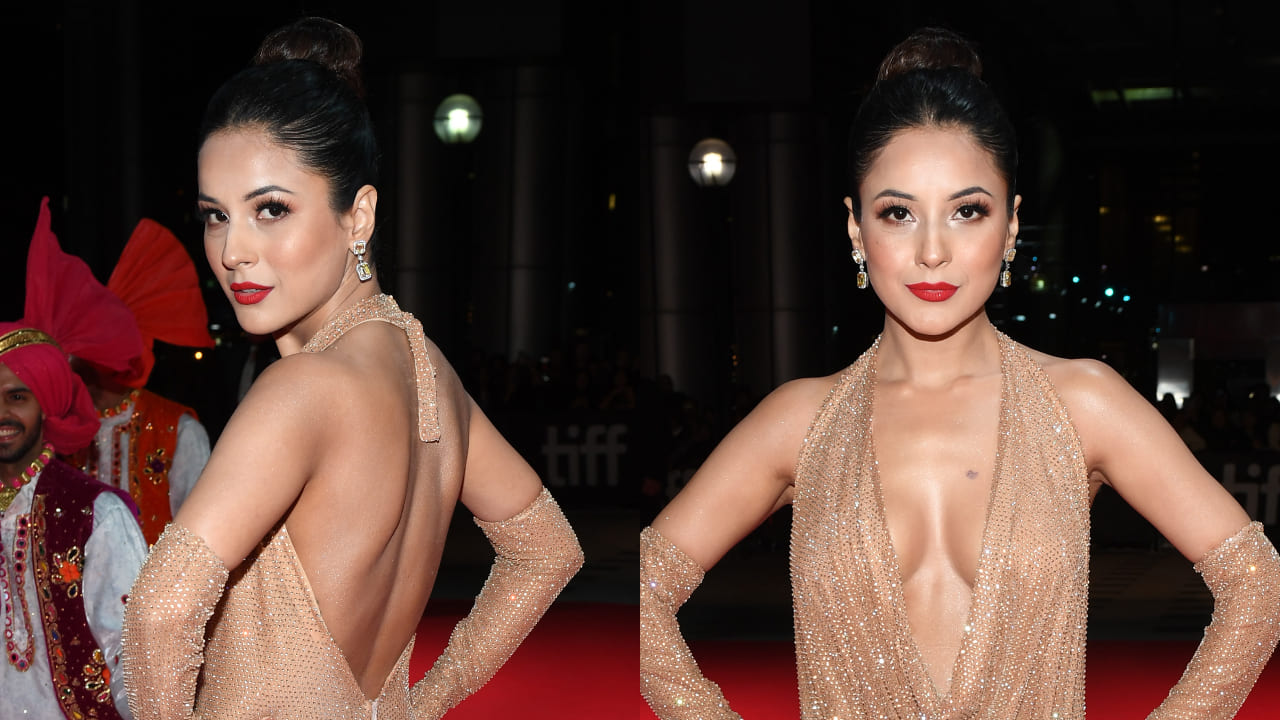 Shehnaaz Gill's makeup compliments her gorgeous outfit nicely, giving a touch of drama. Her hefty eyeliner draws attention to her eyes and adds an appealing charm to her entire appearance. However, the accentuated glitter on the corner of her eye is overemphasized, considering that the garment is already glittering. Nonetheless, her cheeks are perfectly sculpted, emphasizing her cheekbones and giving a gorgeous highlight. The color of her lipstick is also important, and Shehnaaz chooses a slightly deeper shade of red to lend a powerful and confident touch to her makeup. To finish off her sophisticated style, she gracefully arranges her hair into a high bun, giving a touch of poise. Shirley Wu, her outstanding hair and makeup artist, deserves full credit.
Do you like this look? Let us know in the comment section below.
ALSO READ: Alia Bhatt flaunts her love for Gucci in oversized shirt, matching pants, high-top sneakers, and expensive bag

---