Shehnaaz Gill teaches how to ace black like a boss
Shehnaaz Gill looks beyond gorgeous in black and we come bearing proof of the same. Read on to learn more.
Published on Jun 05, 2023 | 05:23 PM IST | 118.4K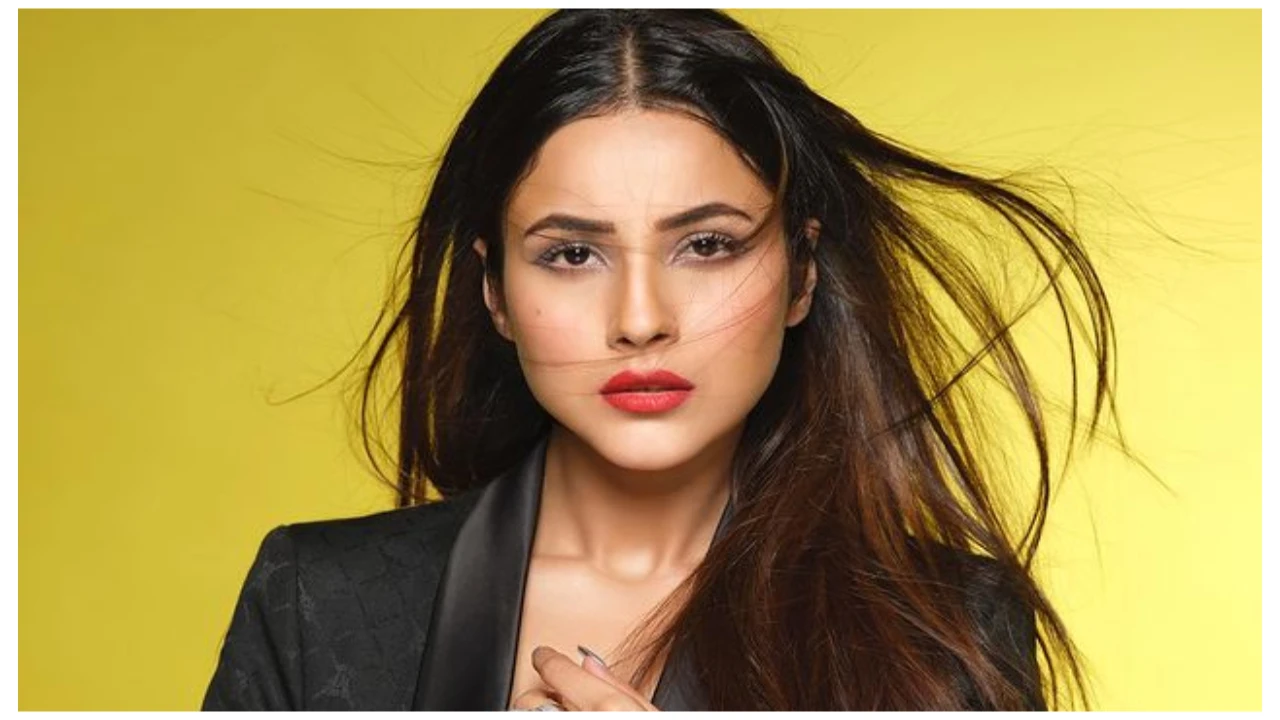 Shehnaaz Gill, the beloved Bollywood sensation and musical powerhouse, is not just adored for her enchanting personality, but also revered as a fashion icon. With an undeniable flair for fashion, Shehnaaz effortlessly steals the spotlight with her jaw-dropping ensembles. Brace yourselves folks, because she's done it again! This time, she's taken the world by storm with her breathtaking black outfits, exuding a commanding presence that only a true fashion maven can master. Get ready to be spellbound by Shehnaaz's style game, because she's here to slay like a boss.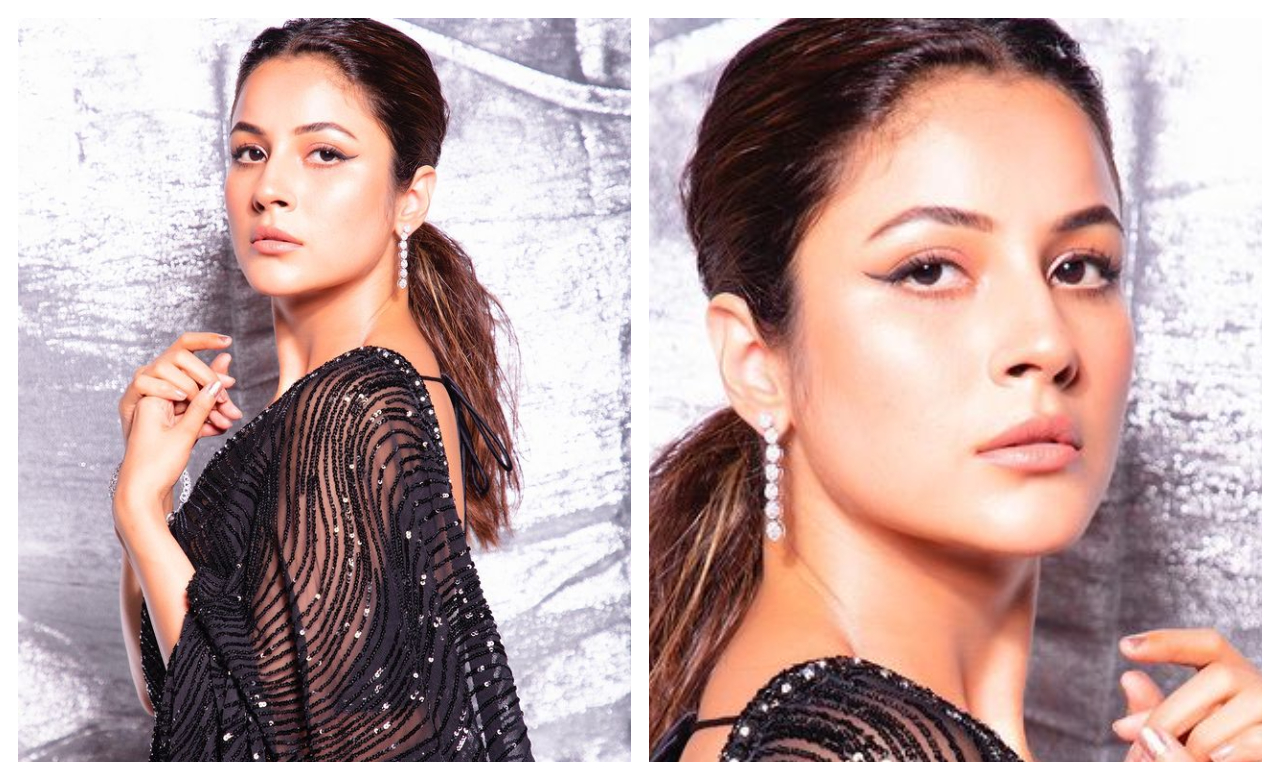 She is the dynamic force who charmed her way into our hearts as a former Bigg Boss contestant, and now with her magnetic Instagram posts and fiery captions, she effortlessly sets social media and our hearts ablaze. The power of her online presence is unparalleled, as her content garners an awe-inspiring avalanche of likes and responses. It's no wonder her fans shower her with adoration and accolades, especially for her fearless fashion choices that have solidified her status as a trendsetter. Brace yourselves for a glimpse into the glamorous realm of Shehnaaz Gill, where fashion meets fandom in an electrifying fusion. Let's dive right into her world of black excellence.
Shehnaaz Gill looks beyond exquisite in black
With her new Instagram post, Shehnaaz Gill turned up the heat. Captioned "Too hot for a Monday," she left us all in awe as she unveiled the stunning outfit she wore for the trailer launch of her debut. Now, let's spill the fashion tea, shall we? Shehnaaz revealed that her divine corset was designed by 'God Save Queens', the sizzling blazer from the fabulous brand Gauge81, and her footwear was by Jimmy Choo.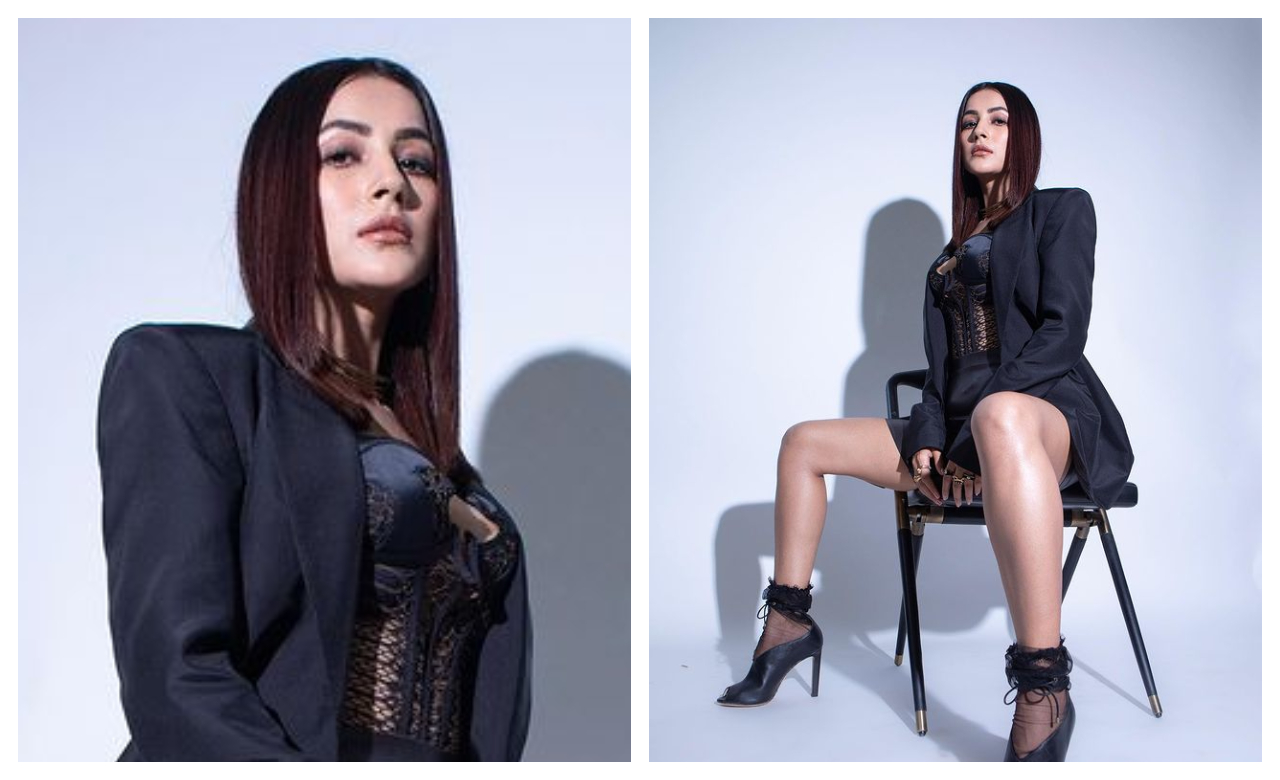 Remember the time when she owned the stage with a gorgeous black gown with a daring thigh-high slit, from Room 24 that she paired with gelled-back hair? Oh, the vibes were fierce! I mean, who can forget the moment she fearlessly confessed her love for the iconic black lady, effortlessly replicating her charm and charisma?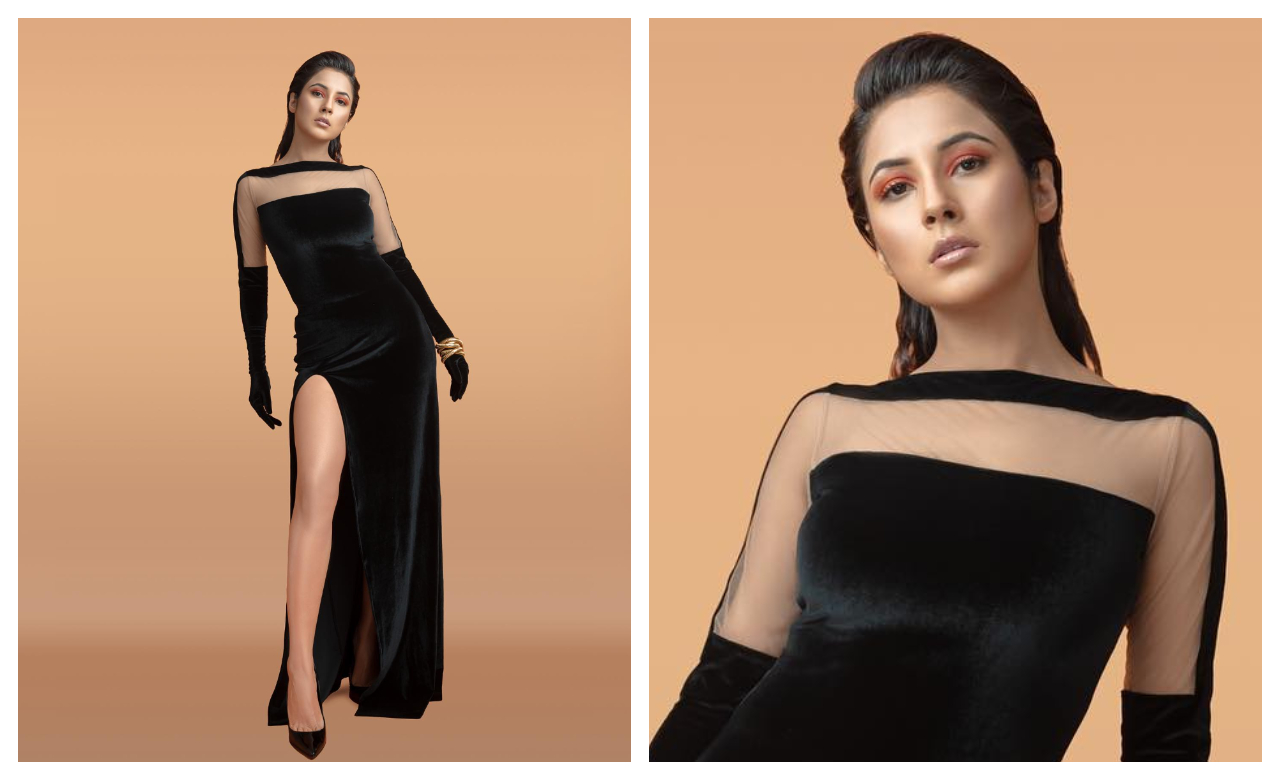 Shehnaaz knows how to keep us hooked! And let's not overlook the reel that set our screens on fire, where she unleashed her seductive moves in a black, jaw-droppingly sexy outfit, perfectly synced with the beats of her new movie's sensational soundtrack. From piercing our hearts to electrifying our senses, Shehnaaz Gill continues to push fashion boundaries, leaving an irresistible mark that will forever be etched in our fashion diaries with a gorgeous floor-length gown with a sexy train from John and Ananth.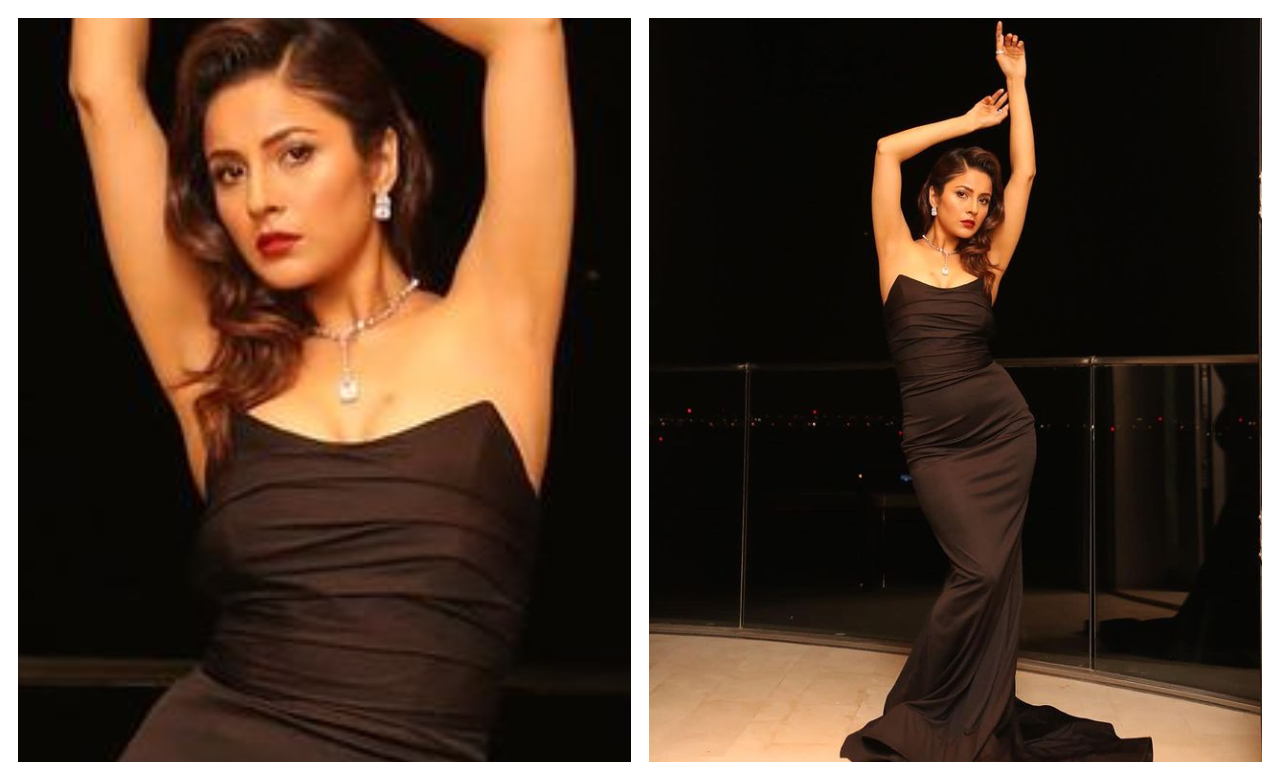 Hold onto your seats, fashion enthusiasts, because with each passing moment, she continues to captivate us with her fashion-forward choices, and we can't help but eagerly anticipate her next appearance. Brace yourselves for a fashion revolution as she effortlessly sets new trends and ignites our creativity with her one-of-a-kind style. Just like this beautiful black shiny saree from Kalki Fashion. Isn't this iconic?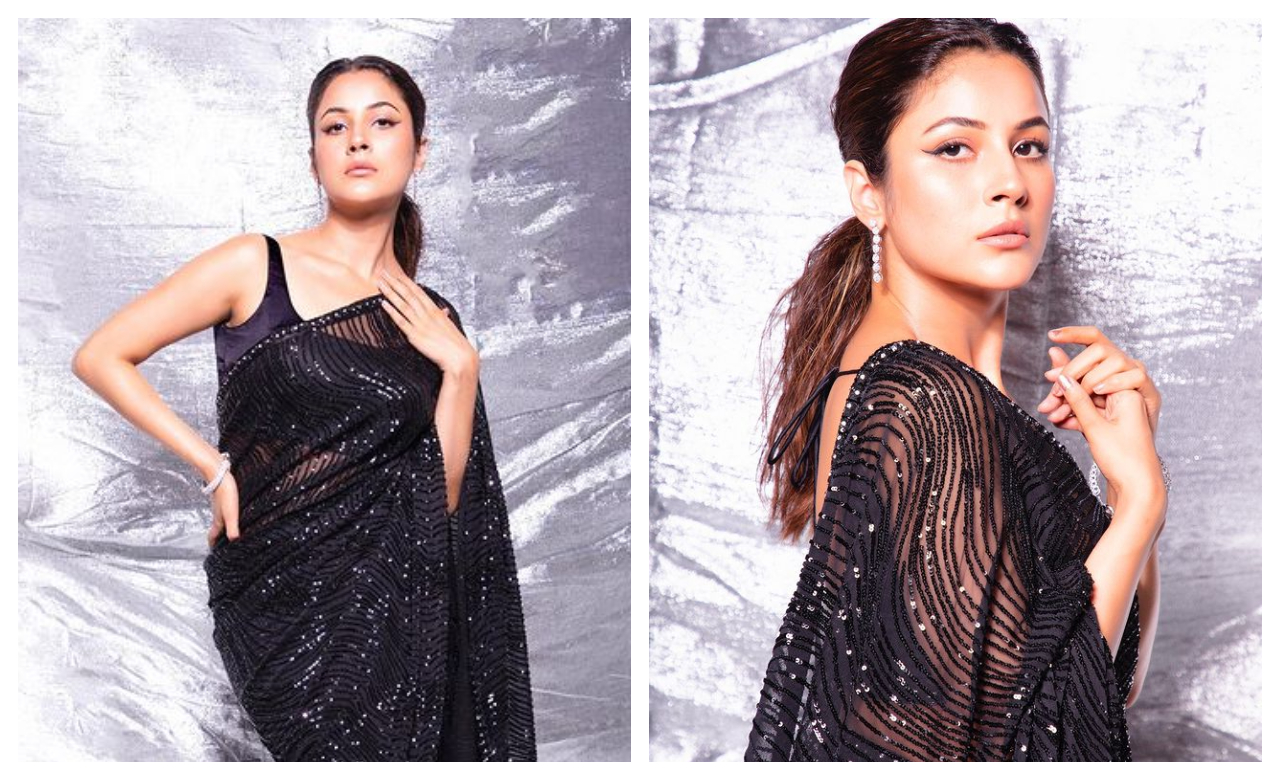 In a dazzling display of style and grace, Shehnaaz shared pictures from her photoshoot, where she effortlessly stole the spotlight in her OOTD. Take a moment to soak in the beauty as Shehnaaz radiates sheer elegance in this ensemble as she dazzles in a floor-length black gown with white ruffles on the shoulder from Nour by Neharika.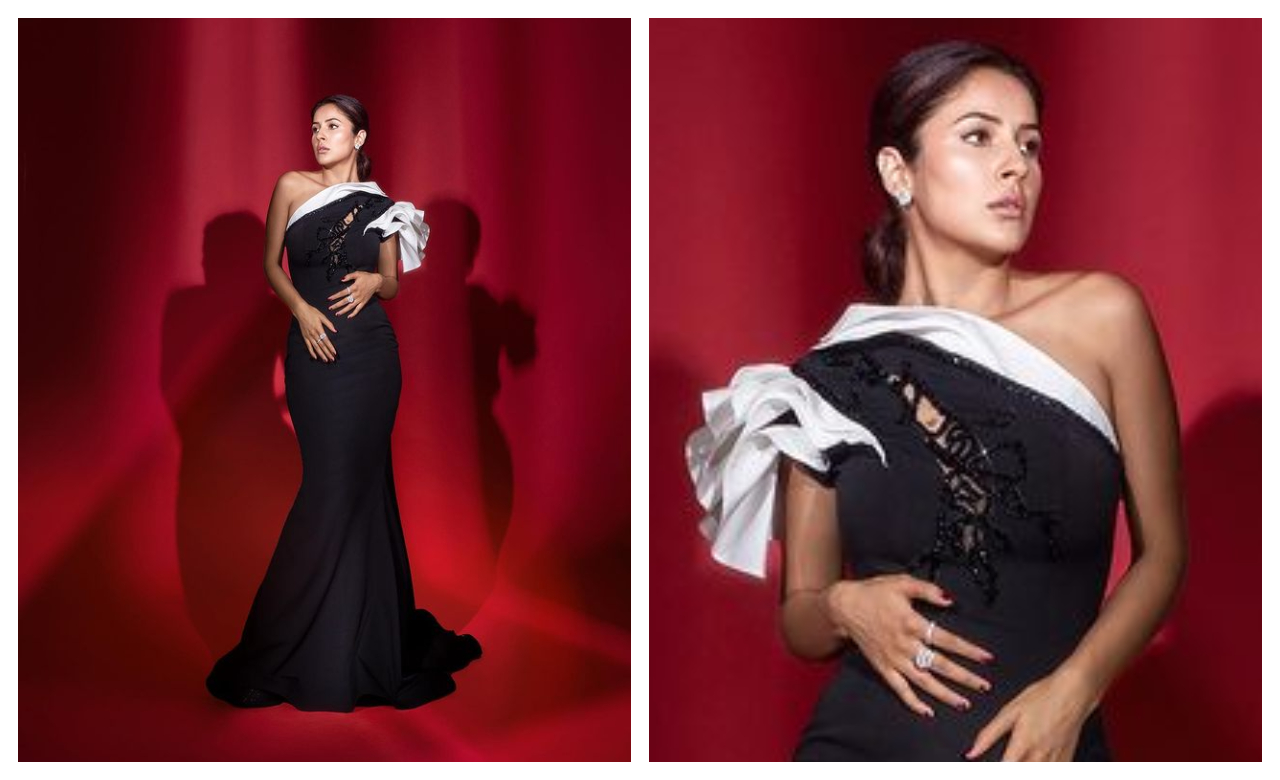 So, while we wait in anticipation for Shehnaaz Gill's next look, why not take a cue from the fashion queen herself and embrace the power of black like a true boss? Let's channel our inner Shehnaaz and conquer the world with our impeccable style game!
ALSO READ: Nora Fatehi channels her inner princess in Jean Pierre Khoury gown; Can you guess its cost?
About The Author
Mehak Walia is an award-winning author and journalist who has been writing for about 4 years now. She is obsessed
...
Read more
Top Comments
There are no comments in this article yet. Be first to post one!