Shraddha Kapoor revives two hottest trends - sheer corset, silver metallic pants - with her party-ready outfit
Shraddha Kapoor was recently seen out and about in the town with her family, in an amazing outfit, and we're totally obsessed. Read on to take a closer look at the same.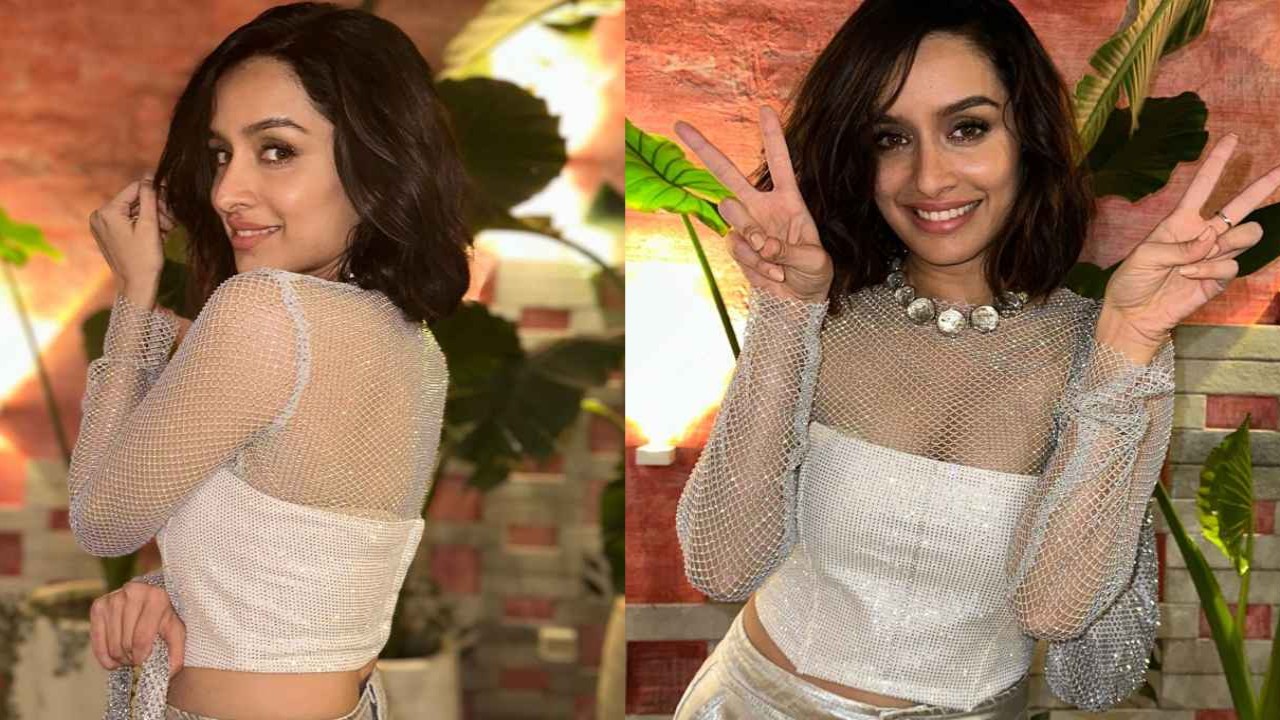 Celebrities are not just famous for their acting skills, but also for their impeccable fashion sense. One such celebrity who consistently makes headlines with her stunning fashion choices is Shraddha Kapoor. Recently, the actress stepped out in an outfit that has the fashion world buzzing with excitement. Kapoor effortlessly combined elegance and edginess by pairing a white sheer corset with silver metallic pants. The ensemble not only highlights her sartorial prowess but also introduces a must-have combination for party lovers and fashion enthusiasts.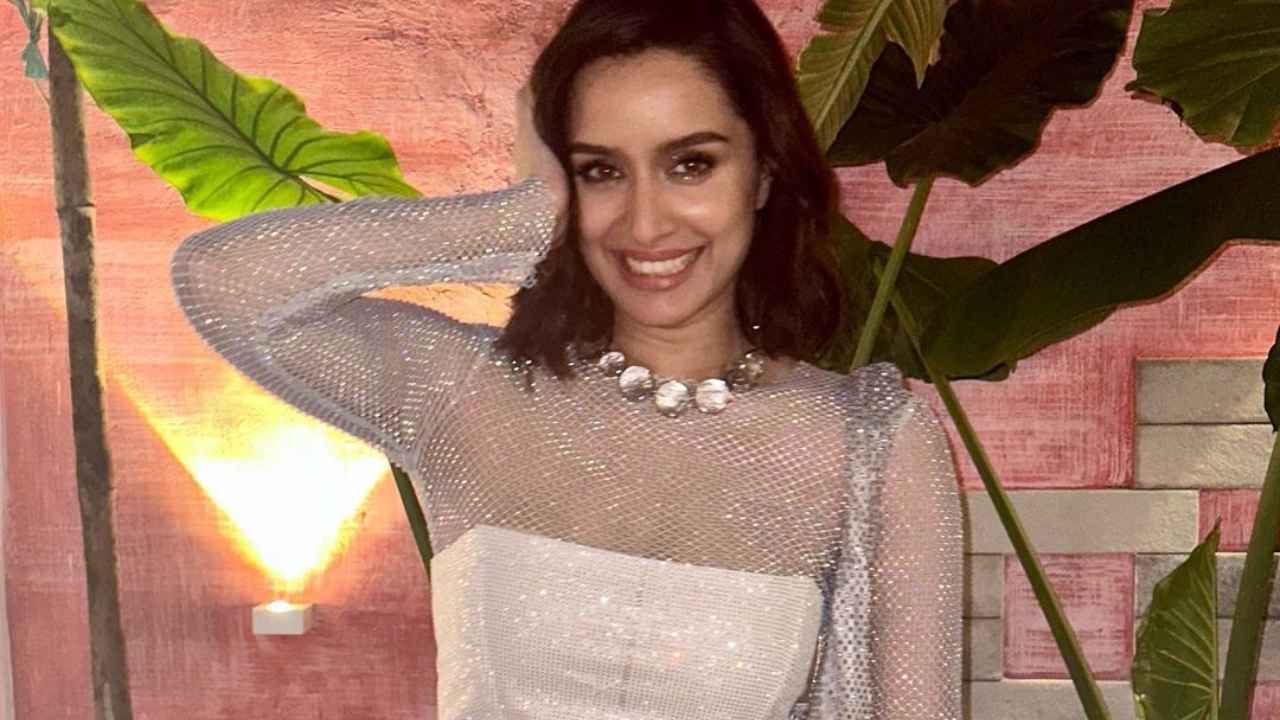 She revived both, the sheer as well as the metallic pants trends in one go. So, what are we waiting for? Why don't we delve into the details of this captivating outfit, highlighting its unique elements and the affordable bag that added the perfect finishing touch? Let's dive right in.
Shraddha Kapoor looked party-ready in a fabulous white and silver outfit
Kapoor's outfit exudes an air of sophistication blended with a touch of daring appeal. The centerpiece of her ensemble is a white corset adorned with sheer mesh sleeves and a yoke. This element not only adds an alluring glimpse of skin but also creates a striking contrast with the rest of the outfit. The corset, which fits her like a second skin, showcases her perfectly toned physique and adds a timeless charm to the overall look. Complementing the corset are the stunning silver metallic flared cargo pants. The metallic sheen of the pants catches the light in a mesmerizing manner, making them the perfect choice for a night out on the town. The flare of the pants adds a touch of drama to the outfit, creating a balanced silhouette that accentuates Kapoor's statuesque frame.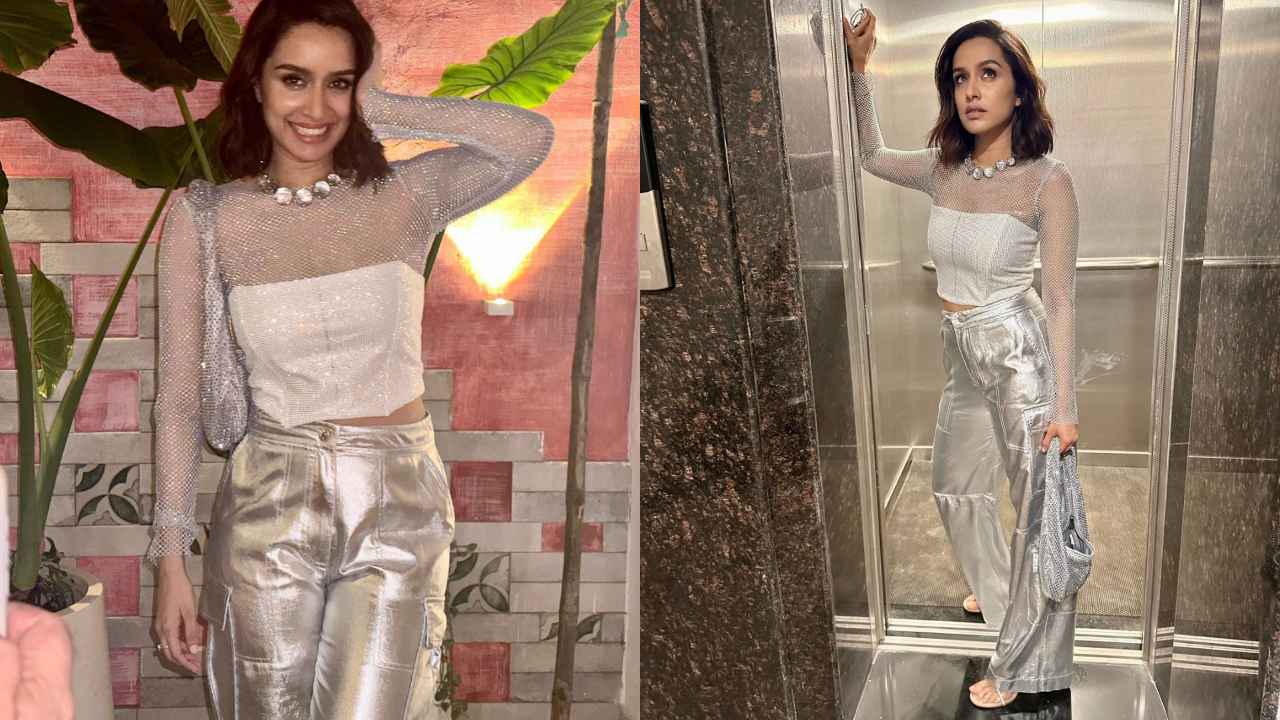 What makes Kapoor's ensemble even more alluring is her choice of accessories, particularly the silver shiny shoulder bag with rhinestones. This exquisite bag is not just a fashion statement but also an affordable addition to the ensemble. Hailing from Zara, a brand known for its high-fashion offerings, the bag costs a mere Rs. 3,290. This makes it accessible to fashion enthusiasts who want to replicate Kapoor's style without breaking the bank. The bag's lined interior and wide shoulder strap ensure both functionality and comfort, making it a practical choice for a night of revelry. The rhinestone embellishments add a touch of glamour to the ensemble, elevating it to a whole new level of elegance.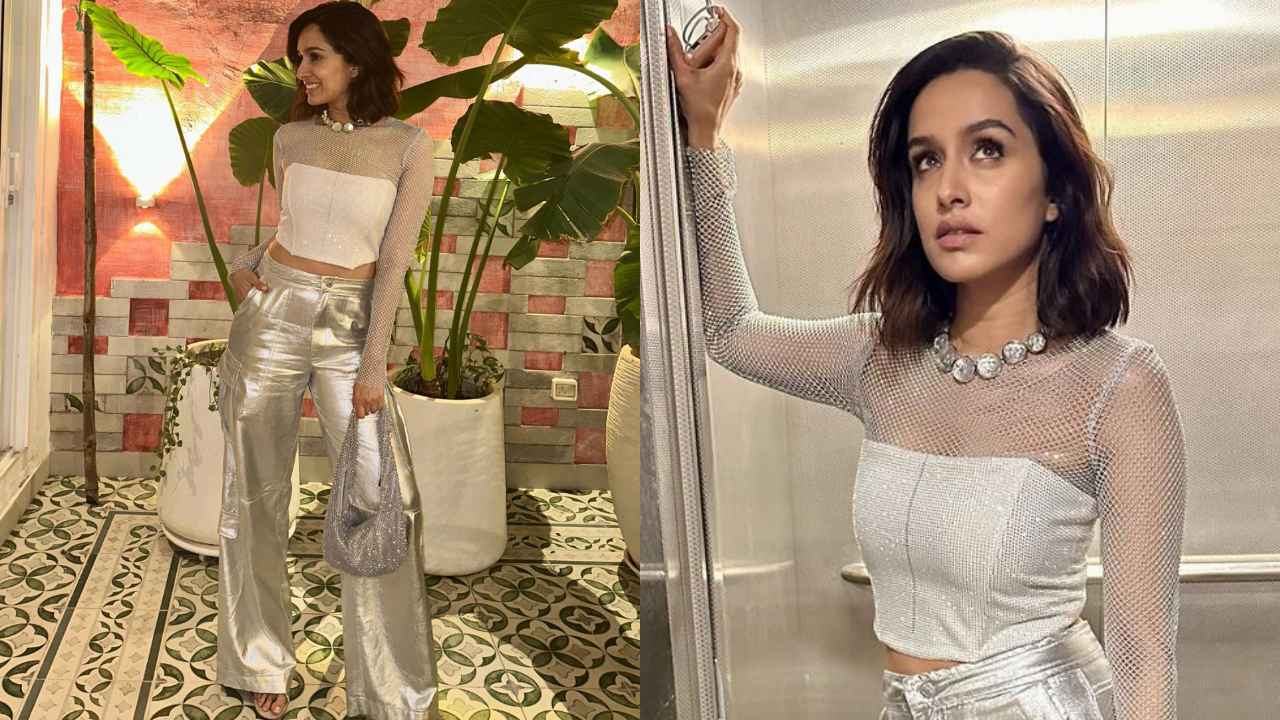 The beyond gorgeous finishing touches
But, that's not all, Kapoor's attention to detail truly shines through as she completes her outfit with carefully chosen accessories. A chunky necklace adorned with white beads adds a bohemian touch to the ensemble, breaking the monotony of silver hues and enhancing the corset's delicate appeal. In the beauty department, Kapoor opts for a subtle makeup look that highlights her natural features. With just a hint of highlighter, light eyeshadow, and a glossy lip, she lets her radiant complexion take center stage. Her short hair is styled in loose waves, adding a touch of effortless glamour that perfectly complements the overall aesthetic of the outfit.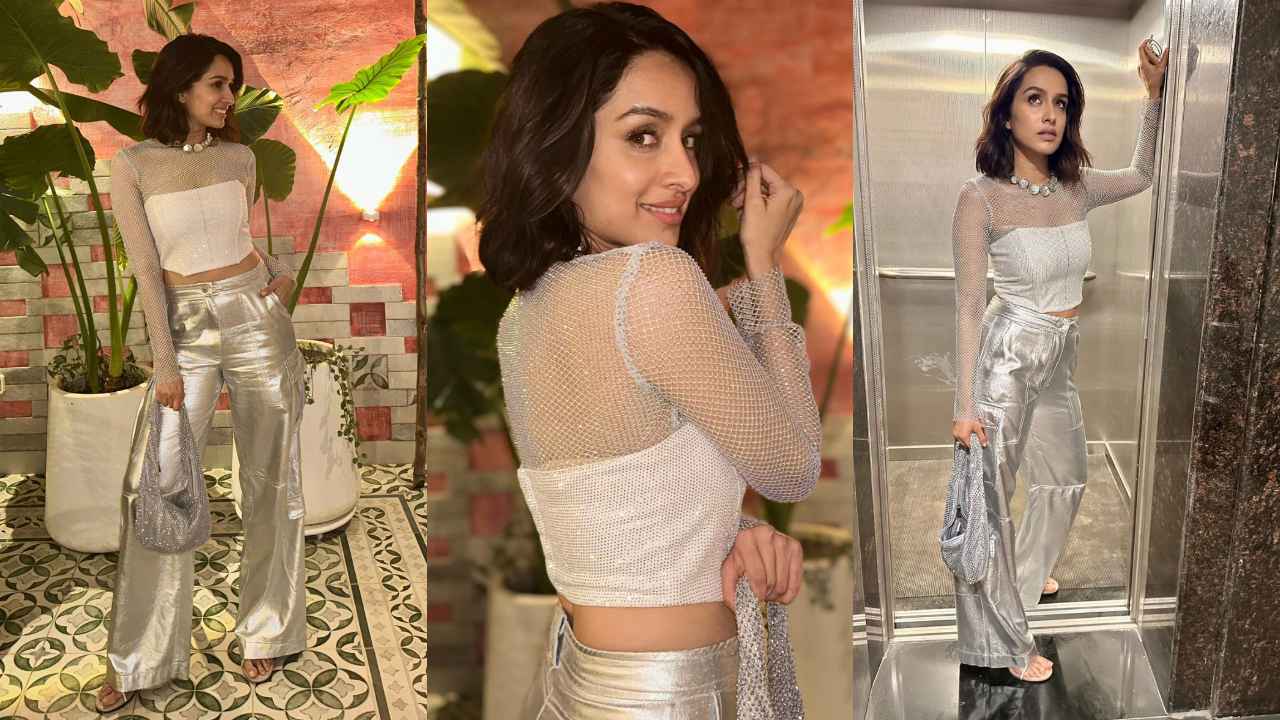 Shraddha Kapoor's recent fashion choices demonstrate her innate ability to fuse elegance and boldness in a single ensemble. It showcases her mastery of fashion trends and styling. This outfit is undoubtedly a wardrobe must-have for party lovers and fashion enthusiasts alike. By effortlessly merging classic elements with contemporary flair and an affordable edge, Kapoor once again solidifies her status as a true fashion icon in the entertainment industry. So, what did you think of Shraddha Kapoor's party night outfit? Are you a fan? Would you like to recreate this sassy fit? Comment below to share your thoughts and opinion with us.
ALSO READ: Samantha Ruth Prabhu to Alia Bhatt, 6 divas show us how to style ethnic fusion outfits for the wedding season

---