Suhana Khan, Janhvi Kapoor to Alaya F: 6 actresses who gave timeless little black dress trend, a Gen-Z update
Various celebrities from Bollywood have recently been seen wearing the little black dress again. Read on to take a closer look at Gen-Z actresses who revived this trend.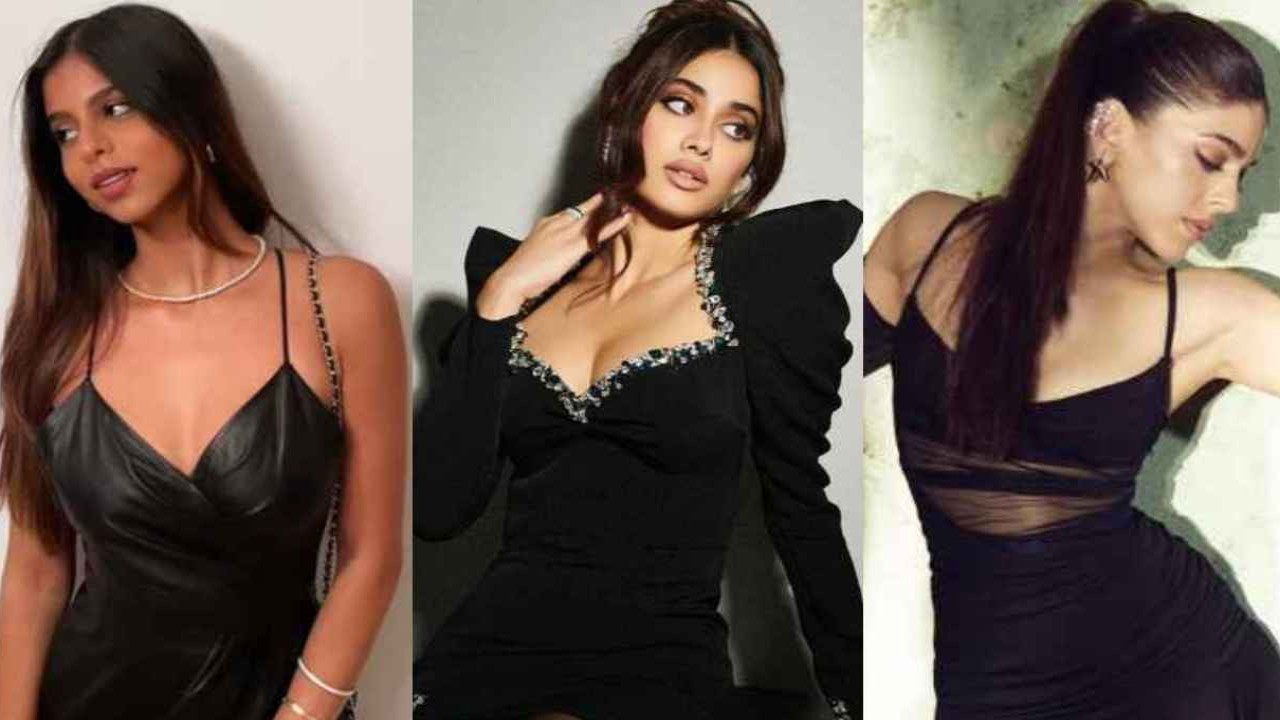 Fashion is a cyclical journey where trends of the past seamlessly merge with the spirit of the present. The little black dress, famously heralded by Coco Chanel as a wardrobe essential has experienced a resurgence in recent times. In this age of ever-evolving styles, the little black dress stands as an icon of timeless elegance. So, why don't we delve into the resurgence of the little black dress trend, as seen through the innovative and modern interpretations of some of Bollywood's brightest Gen-Z actresses?
From Suhana Khan to Janhvi Kapoor, these young stars have breathed new life into the classic little black dress, giving it a fresh and seductive appeal that captivates both traditionalists and trendsetters alike. Join us as we explore how this ageless wardrobe staple has been reimagined with contemporary twists, proving its enduring relevance in the world of fashion. Let's dive right in.
6 Gen-Z actresses hopped on the little black dress revival ride
Khushi Kapoor: 
Kicking off the revival of the little black dress trend is Khushi Kapoor, who effortlessly exudes confidence and charm in her chosen attire. Dressed in a fitted masterpiece by MÔNOT, her dress showcases a unique zig-zag cut-out design that accentuates her toned waist. This bold choice of design adds a touch of edginess to the classic black ensemble, embodying the spirit of the Gen-Z generation's penchant for redefining traditional norms.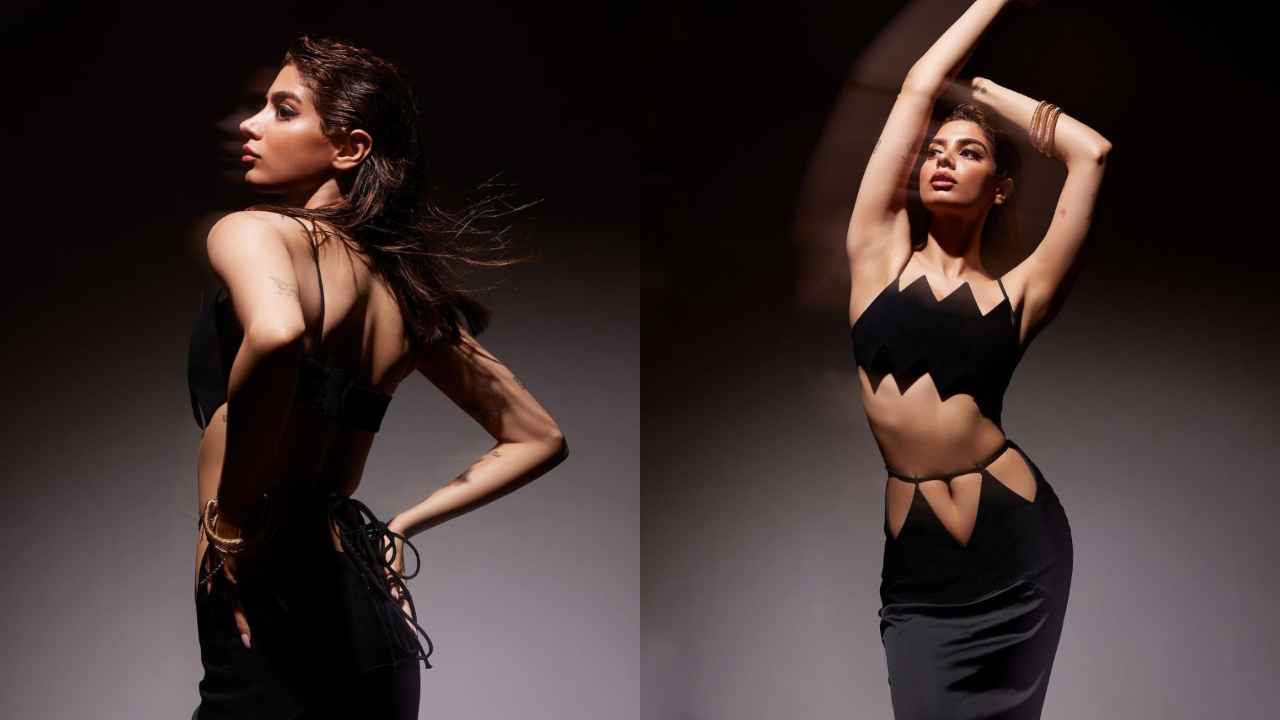 Suhana Khan: 
Suhana, the daughter of Bollywood superstar Shah Rukh Khan, takes the trend to another level with her sultry and elegant style. She opted for a short black slip dress featuring sleek spaghetti straps and a plunging neckline that perfectly highlights her gorgeous figure. By accessorizing with a matching shoulder bag, Suhana elevates her look and demonstrates the power of minimalism combined with contemporary sensibilities.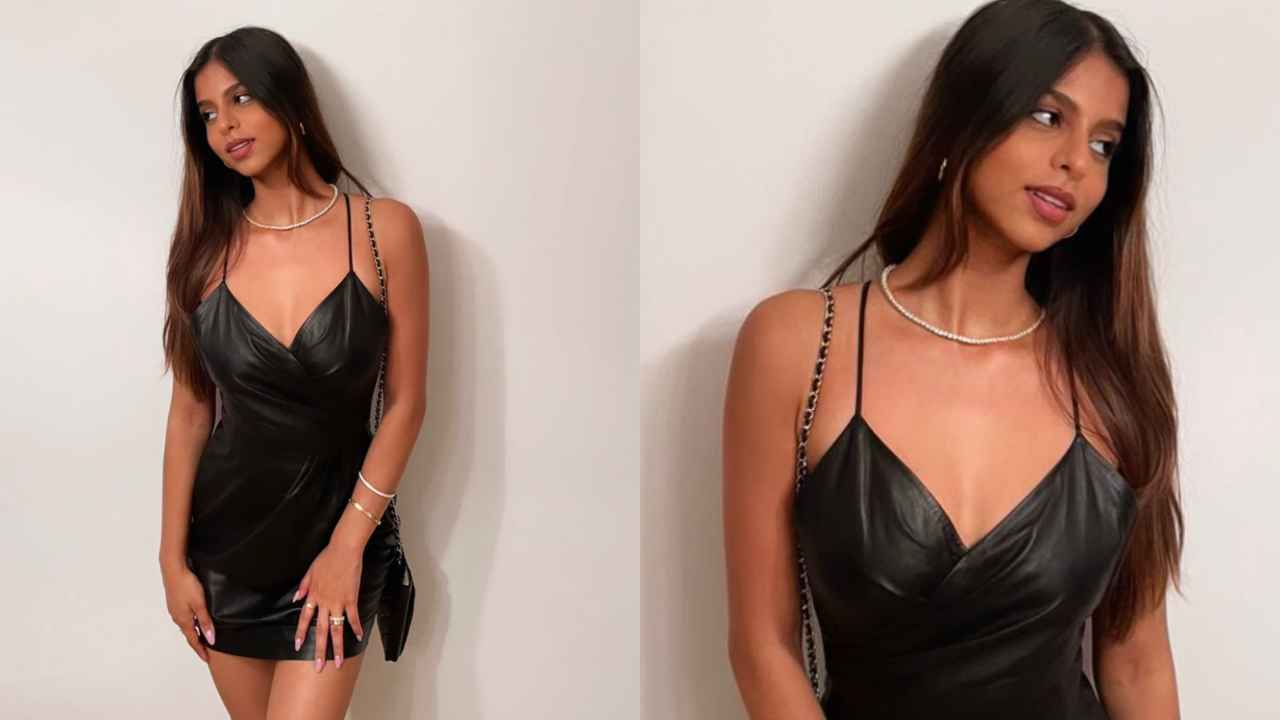 Alaya F:
Alaya, known for her dynamic fashion choices, embraces the trend with a distinct twist. She chose a short black dress from the H&M x Mugler collection, incorporating intricate cut-out designs at the waist, a ruched sheer effect, and a daring plunging neckline. Alaya's boldness in pairing the dress with sheer gloves and stockings showcases her ability to seamlessly merge avant-garde sensibilities with classic elegance.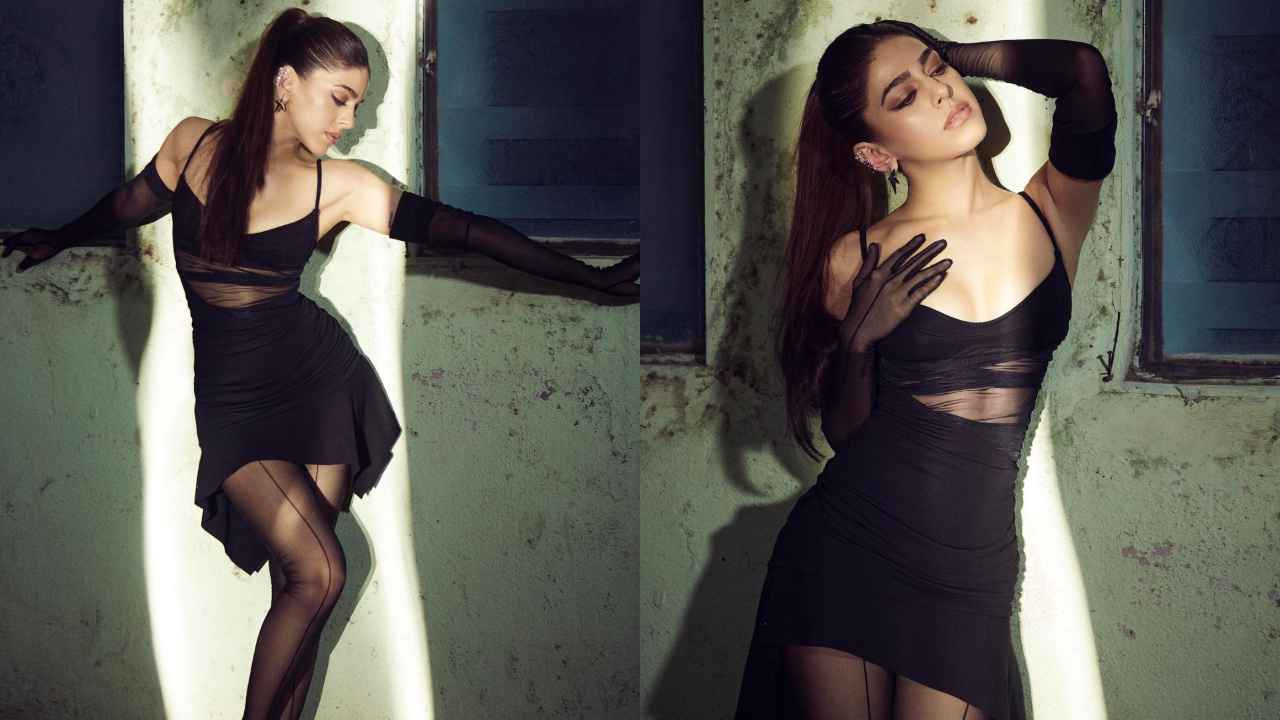 Shanaya Kapoor:
Shanaya, another trailblazing Gen-Z actress, brings a touch of glamour and glitz to the little black dress. Opting for a fitted sleeveless number by Nadine Merabi, Shanaya's sequin-laden dress is heightened by a playful furry edge. This unique combination of textures demonstrates her knack for pushing boundaries and creating a statement look that's both eye-catching and sophisticated.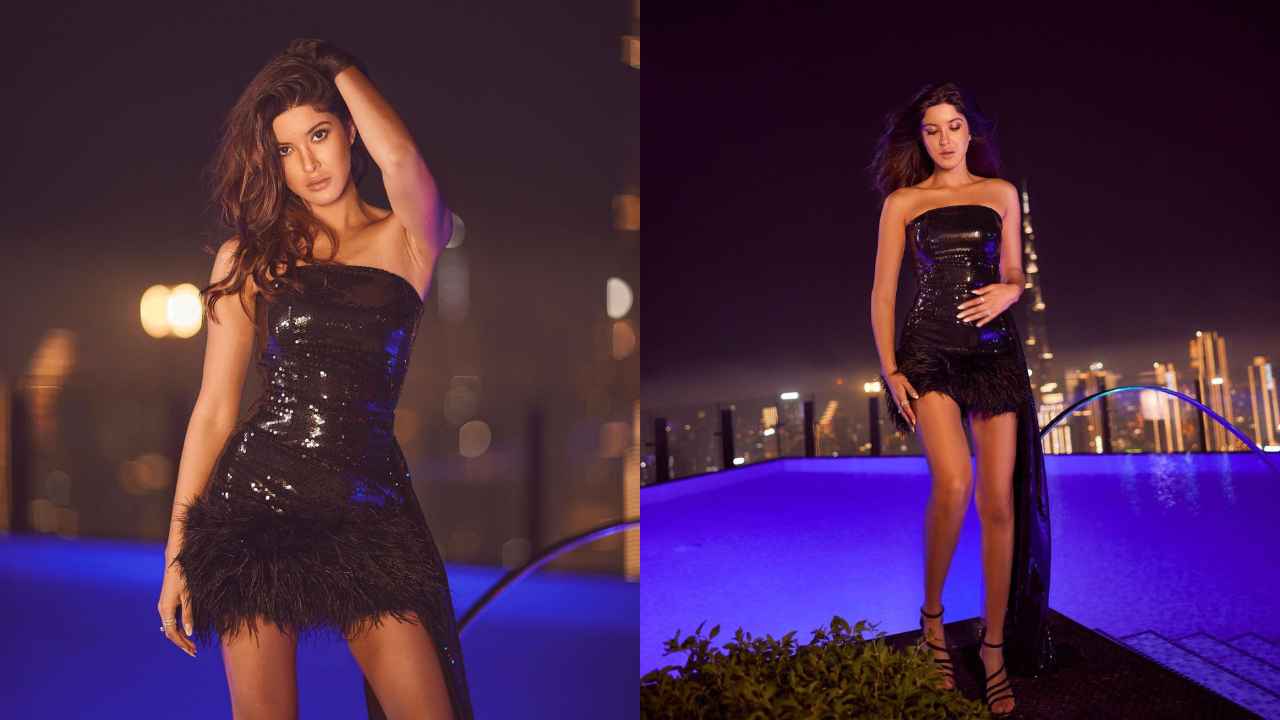 Palak Tiwari:
Palak embraces the trend with a focus on accentuating her curves and adding a touch of drama. Her ruched short black dress, featuring a plunging neckline, expertly highlights her figure while maintaining an air of sophistication. The addition of lace gloves adds an element of elegance and flair to her ensemble, showcasing her understanding of how to personalize classic trends.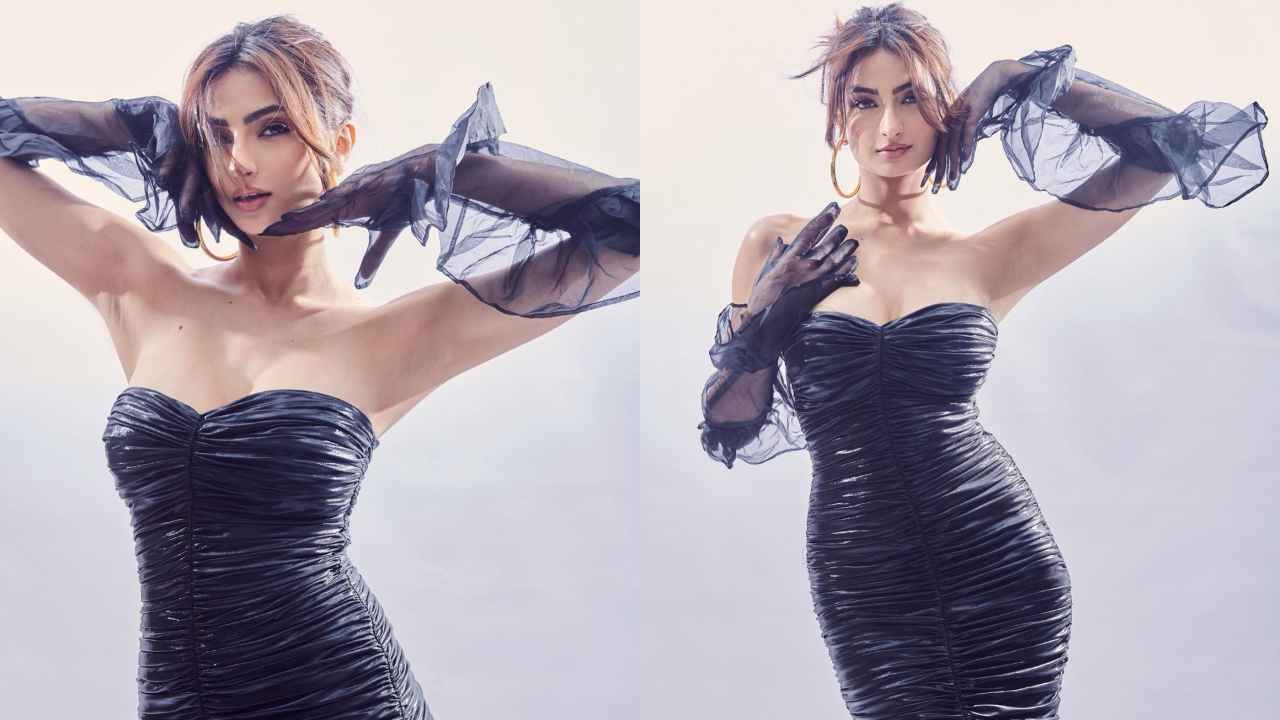 Janhvi Kapoor:
Janhvi, an embodiment of grace and poise, reimagines the little black dress with a modern, luxurious twist. Her choice of a fitted, figure-hugging creation from Nedo by Nedret Taciroglu features a plunging neckline adorned with crystal embellishments and shoulder pads. This intricate detailing adds a layer of charm and elegance to her ensemble, proving that the little black dress can evolve to suit the preferences of contemporary times.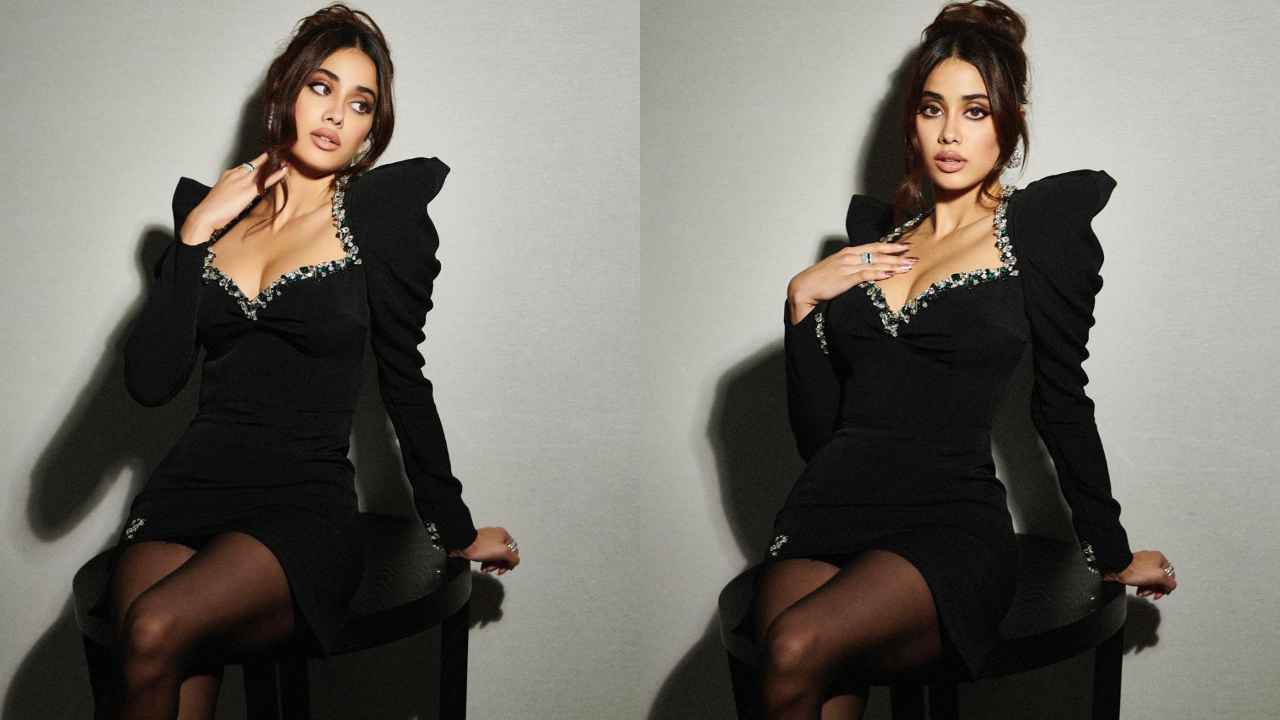 The little black dress, a timeless canvas for fashion innovation, has found new life in the hands of Gen-Z actresses who fearlessly explore innovative interpretations while preserving its inherent elegance. They have each contributed a distinct and refreshing take on the classic trend, reminding us that fashion is a dynamic reflection of the times and the individuals who bring it to life. As these young stars continue to redefine fashion norms, the little black dress trend evolves into an exciting blend of tradition and contemporary allure.
So, have you hopped on this trend train yet? Share your thoughts and experiences with us in the comments section below.
ALSO READ: Mouni Roy serves luxury in iconic Prada bag, sexy black co-ord, and Roberto Cavalli pumps; Find out its price

---