Suhana Khan SLAYS in Falguni Shane Peacock's white kurta churidar set, perfect for intimate home festivities
Suhana Khan shined bright in the kurta churidar set as she attended the Ganesh Chaturthi celebrations hosted by the Ambani's. Let's decode her timeless look!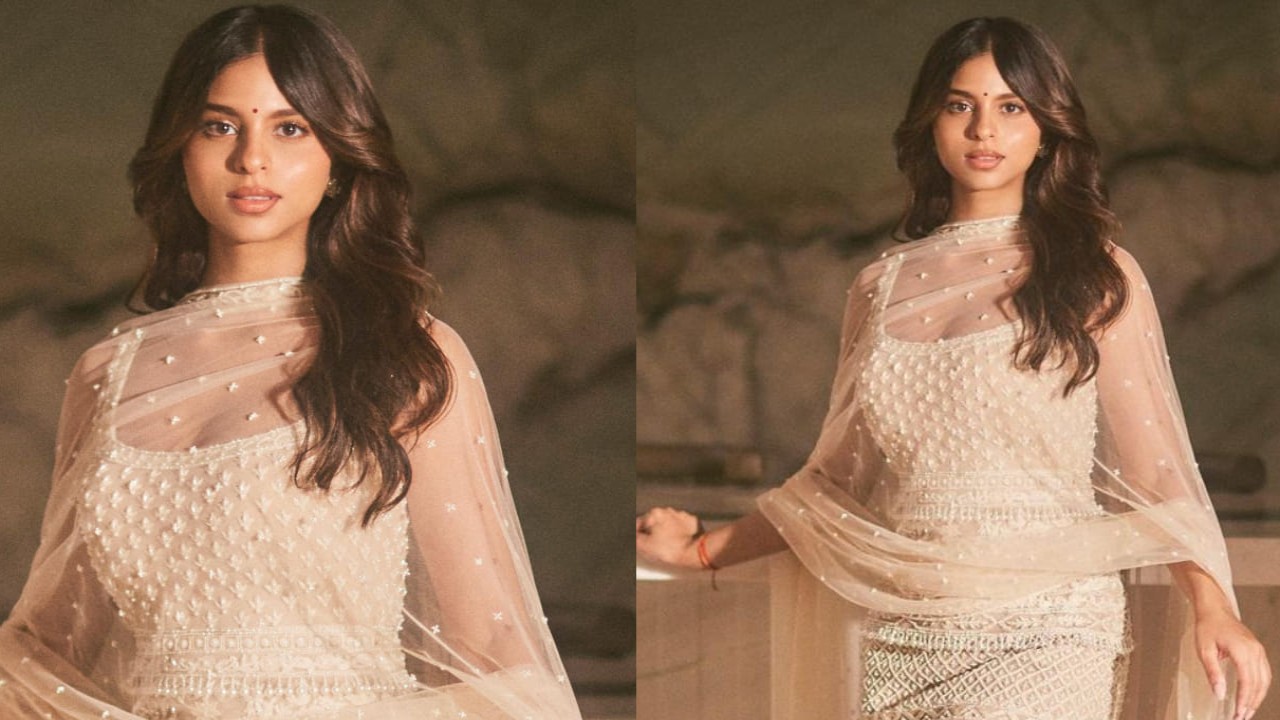 Business tycoon Mukesh Ambani organized a magnificent Ganpati celebration night on the prestigious festival of Ganesh Chaturthi, bringing a slew of Bollywood celebs. Among those in attendance was the flamboyant Shah Rukh Khan, who was accompanied by his family. His daughter, the lovely Suhana Khan, however, drew everyone's attention with her ethereal appearance. Suhana looked stunning in an immaculate white kurta churidar ensemble, exuding elegance and grace. The dress brilliantly displayed her youthful attractiveness, while the simplicity of the clothing highlighted her natural sense of style.
Suhana Khan in a white kurta churidar set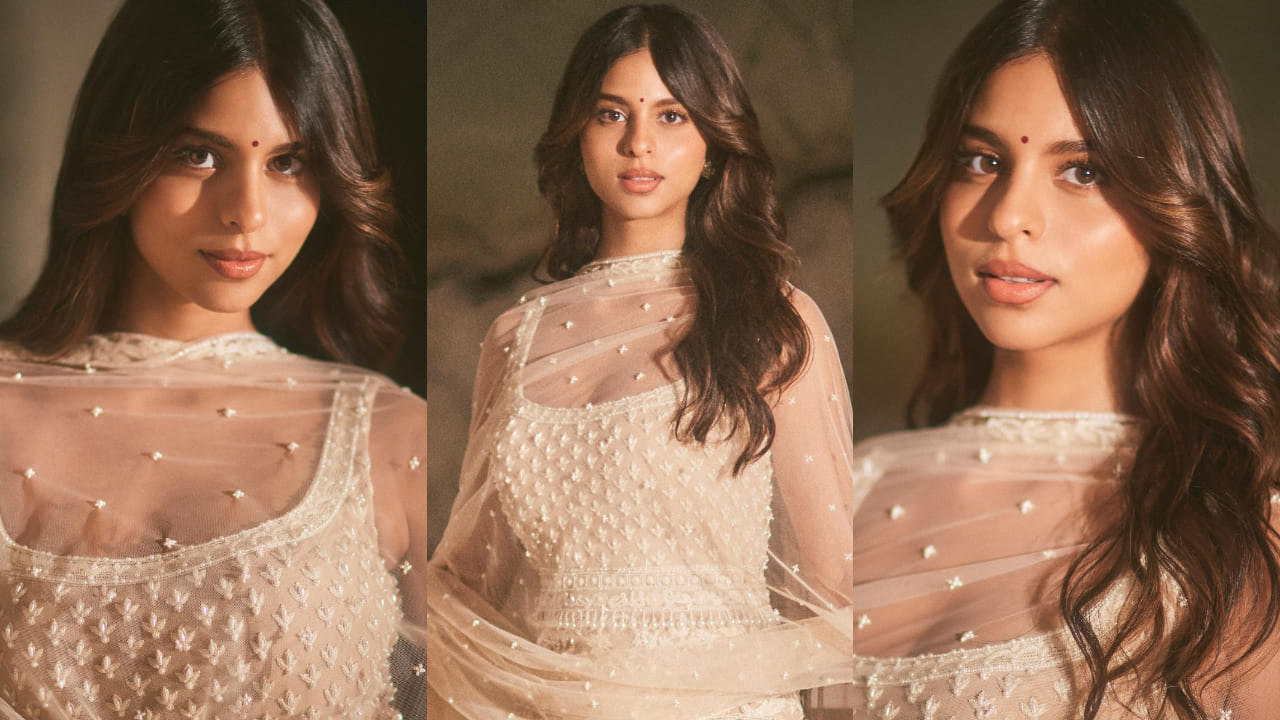 Suhana Khan oozed easy elegance and charm in a beautiful white kurta. The kurta was embellished with sparkling pearls and had elaborate threadwork flower designs that provided a sense of glitz to the ensemble. Suhana's sleeveless kurti had a deep square neckline, which added to her composed and sophisticated demeanor. The border of the kurta was delicately decorated with tiny beads of pearls, producing a mesmerizing appearance, and adding to its attractiveness. Suhana Khan's choice of this superbly created ensemble showcased her exceptional taste and ability to seamlessly integrate traditional aspects with this design.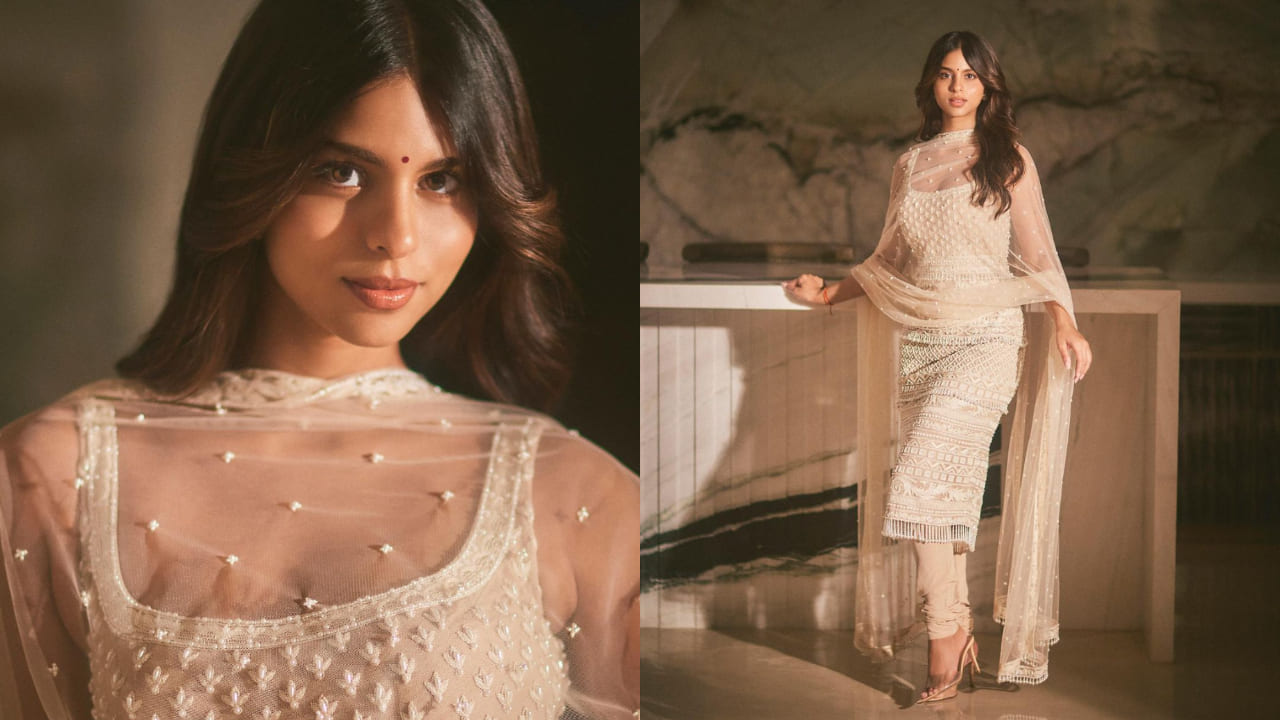 Suhana Khan's impeccable fashion sense was on full display as she matched her white kurta with a similar-colored churidar salwar. She finished the look by hanging a white dupatta over her shoulders. The pearl embroidered dupatta offered a sense of refinement to the whole outfit. The borders of the dupatta, which were decorated with the same pearl droplets as the kurti, added to the allure. Suhana's outstanding sense of style and ability to easily coordinate her attire were highlighted by her fastidious attention to detail.
More about Suhana's look…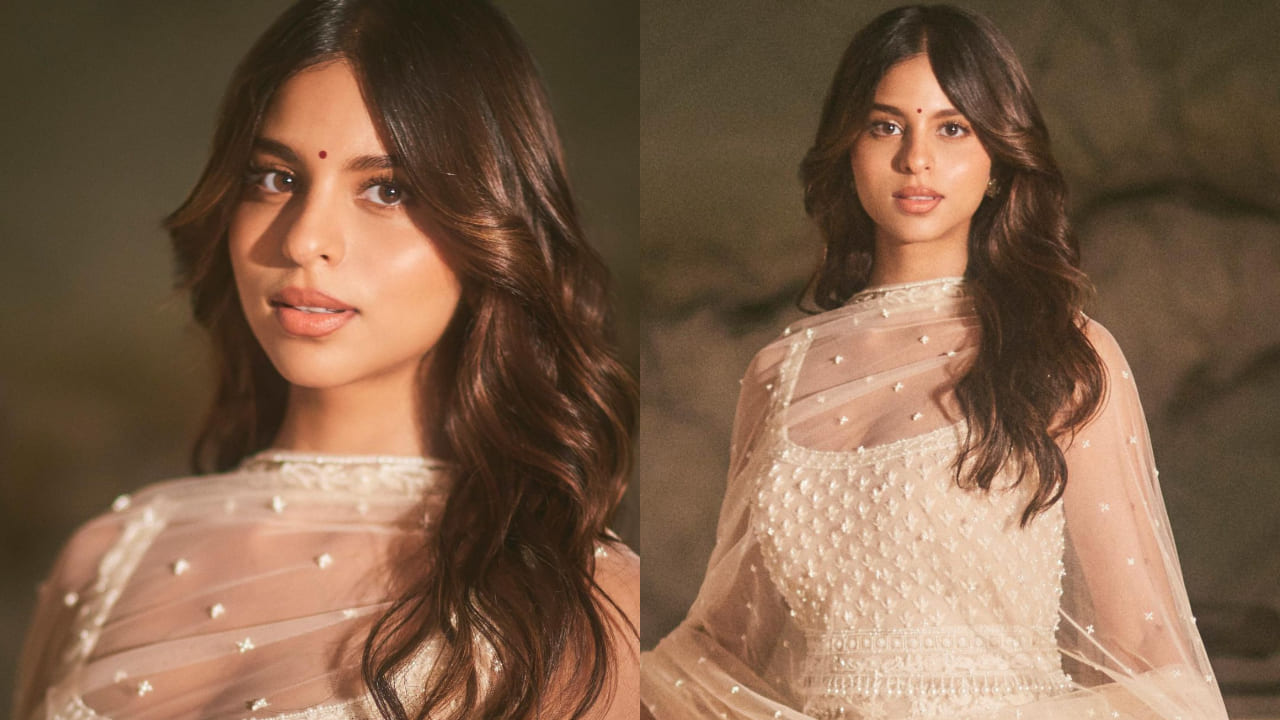 Suhana Khan's flawless outfit for the Ganesh Chaturthi celebration night was designed by the renowned designer pair Falguni Shane Peacock. The star kid's beautiful locks were fashioned in loose waves to complement her exquisite ensemble, giving a touch of easy elegance to her entire look. She opted for delicate brown lipstick, beautifully done by Mehak Oberoi, to keep her makeup simple yet dramatic. Suhana decorated her forehead with a red bindi to add to the auspiciousness of the occasion. Khan demonstrated her intuitive sense of style and gave a glimpse of why she is an emerging Gen Z fashion icon with this meticulously styled look.
Did you like this look by Suhana Khan? Let us know in the comments section below.
ALSO READ: Kiara Advani's mustard saree with a blingy blouse is one to bookmark; proves she is a true fashion inspiration

---