Tejasswi Prakash beating the blues in ruched maxi dress with plunging neckline, frilly edges by Kejal K
Tejasswi Prakash's stylist, Natashaa Bothra recently shared amazing pictures of her in a blue dress, and we're obsessed. Read on to take a closer look.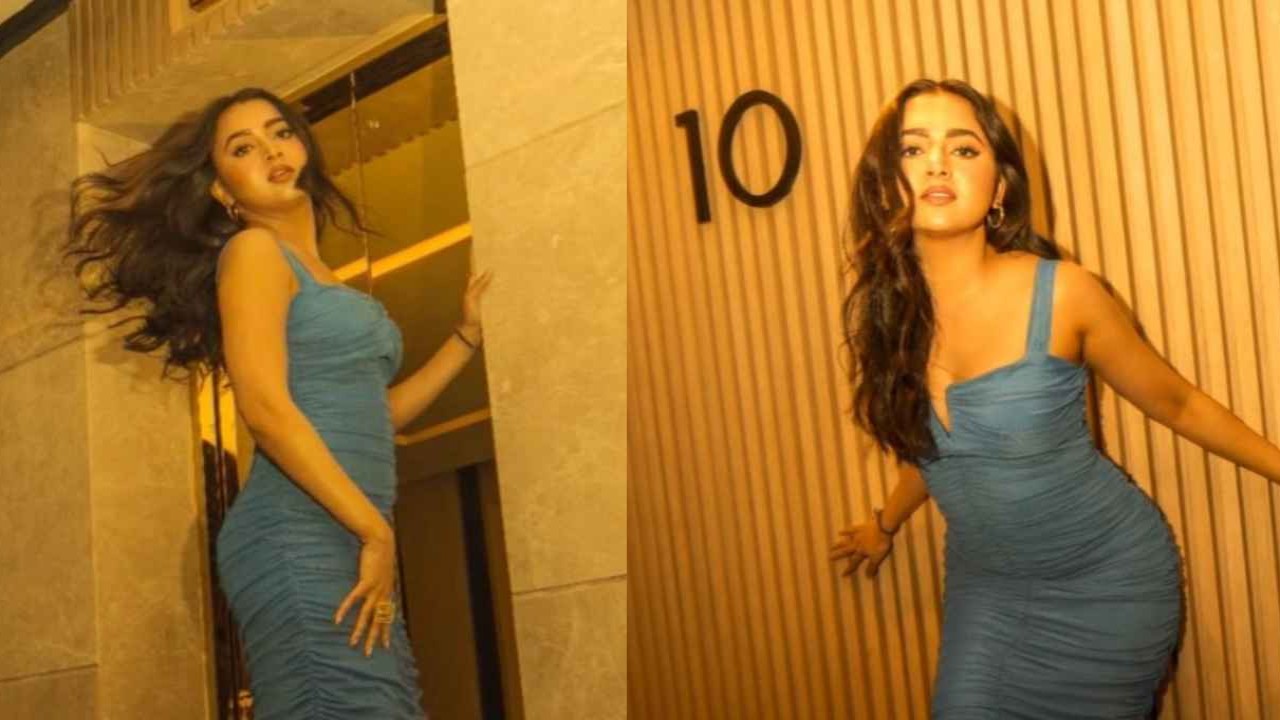 Television sensation Tejasswi Prakash has once again left her fans and fashion enthusiasts mesmerized with her latest style statement. A recent series of captivating pictures shared by her stylist, Natashaa Bothra, showcased Tejasswi in a breathtaking blue ruched dress designed by none other than the talented Kejal K. The ensemble features a daring plunging neckline and delicate frilly edges that perfectly encapsulate Tejasswi's inherent charm and sophistication.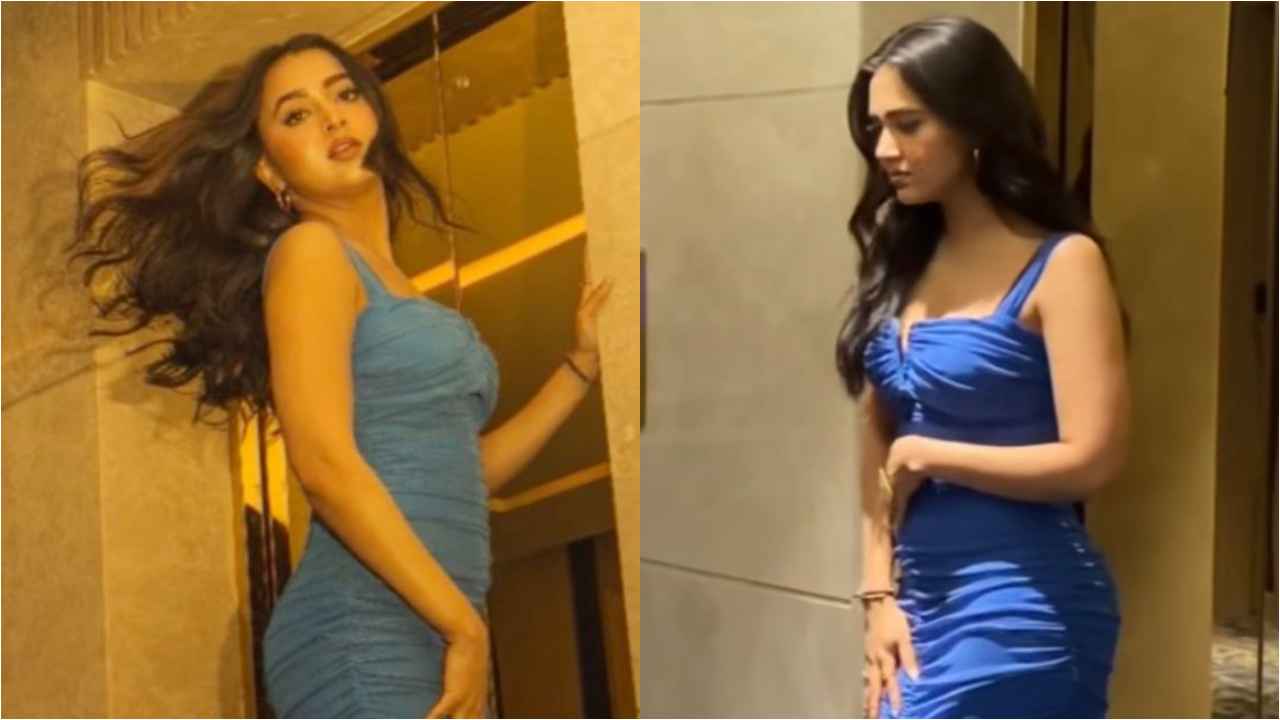 So, do you want to get up, close, and personal to take a closer look at the Naagin actress' outfit? Let's delve into the details of this alluring attire.
Tejasswi Prakash looks absolutely radiant in a ruched blue dress
Prakash effortlessly redefines elegance as she dons the mesmerizing blue ankle-length dress, meticulously crafted by Kejal K. The choice of color itself is a testament to the talented actress' ability to pull off any shade with grace and poise. The rich blue hue complements her radiant complexion, creating an enchanting visual contrast that is impossible to ignore. The dress's ankle-length design adds an element of sophistication, accentuating Prakash's statuesque frame. Furthermore, one cannot overlook the bold and daring plunging neckline that elevates the dress to a whole new level of glamour. The neckline serves as a focal point, drawing attention to Tejasswi's neckline and collarbone. Kejal K's ingenious design strikes the perfect balance between seductive allure and tasteful elegance. She effortlessly carries off this daring neckline, showcasing her confidence and charisma.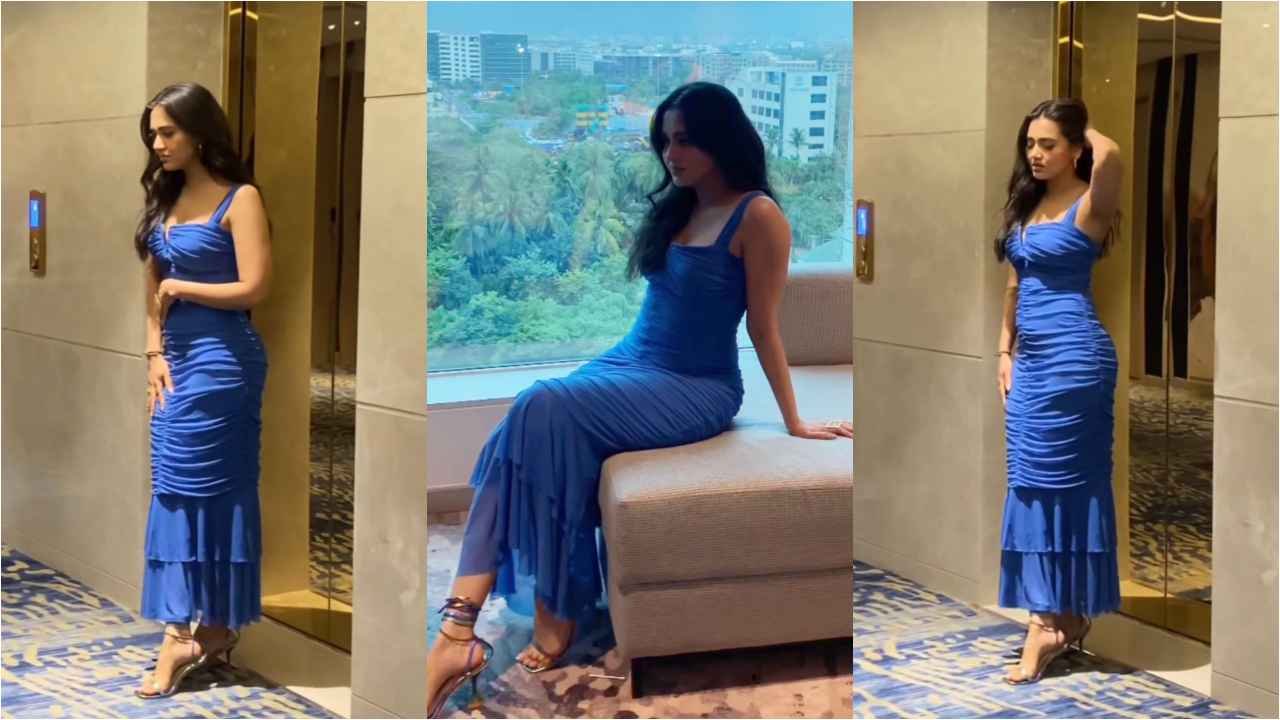 Meanwhile, the dress's frilly edges add a touch of femininity and playfulness to the ensemble. These intricate details are a testament to Kejal K's attention to detail and commitment to delivering timeless fashion pieces. The frills cascade gracefully, adding movement to the dress and creating an ethereal aura around Tejasswi as she adorns it. The actress' fashion prowess is further emphasized by her choice of accessories. She expertly pairs the captivating ruched dress with strappy heels, enhancing her silhouette and adding a touch of sensuality. The careful coordination of elements in this ensemble showcases Tejasswi's innate sense of style and fashion finesse. She also added Gen-Z-approved golden hoop earrings and a statement ring, to further enhance the whole look.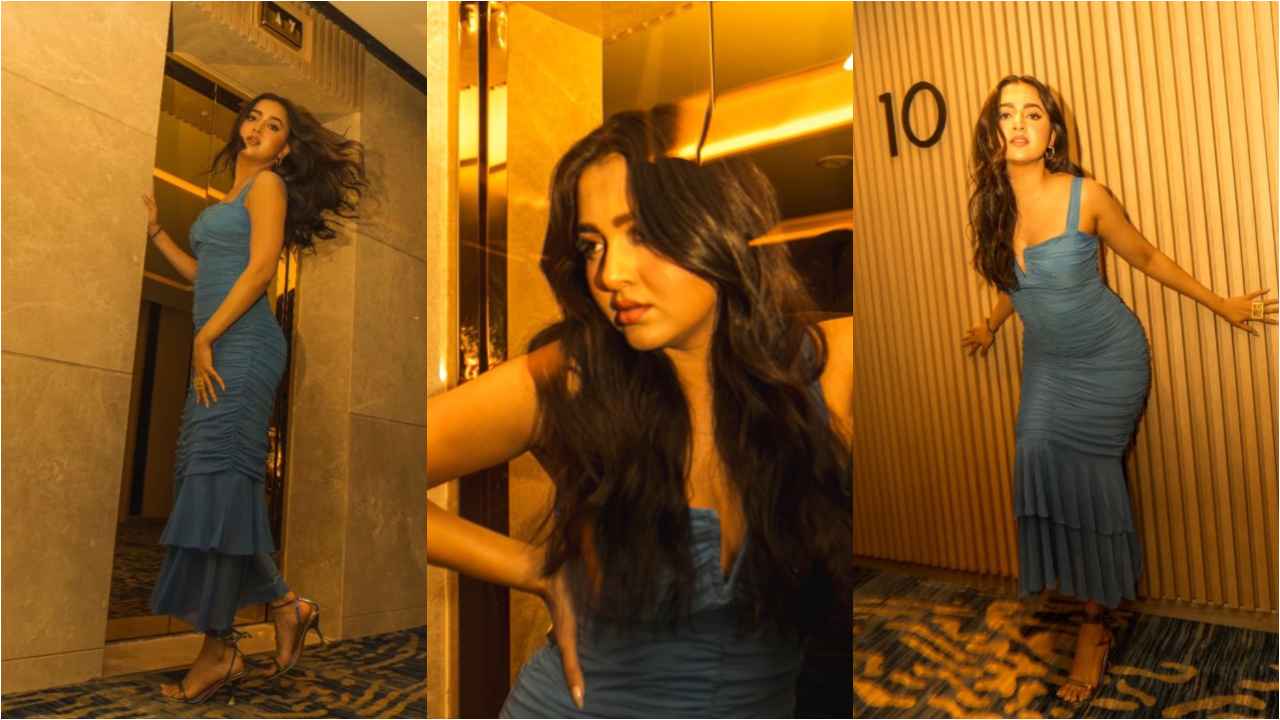 Tejasswi Prakash's recent appearance in Kejal K's exquisite blue ruched dress delights. The combination of the dress's vibrant blue hue, daring plunging neckline, and delicate frilly edges showcases her ability to effortlessly command attention and exude elegance. As she continues to set new fashion benchmarks, there's no doubt that Prakash remains a true style icon in every sense of the word. So, what did you think of the outfit? Are you a fan? Comment below to share your thoughts with us.
ALSO READ: Kareena Kapoor Khan serves elegance in white wrap-around dress with thigh-high slit, deep v-neck by Cult Gaia

---