The good and bad style story of Sara Ali Khan's Shantanu and Nikhil pastel bralette, lehenga set
Sara Ali Khan headlined the fashion show of Shantanu & Nikhil along with Aditya Roy Kapur at FDCI ICW 2023. Read on to take a closer look at her outfit.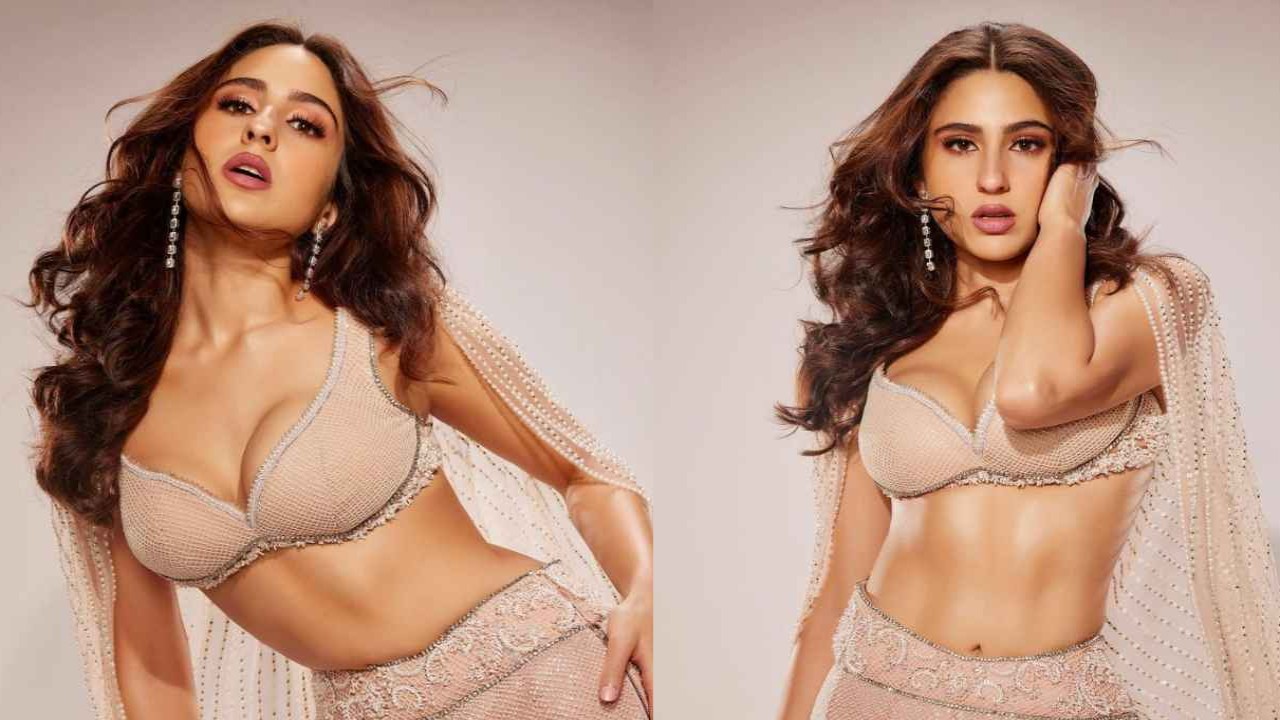 Sara Ali Khan may be a talented Bollywood actress. But along with that, she is also a fashion icon and is well-known for her ability to look good in everything that she wears. The Metro In Dino actress always goes on to carry all her outfits with grace and absolute confidence. She recently walked the ramp and totally owned it as the showstopper for renowned designers Shantanu & Nikhil at the FDCI ICW 2023 along with none other than the handsome, Aditya Roy Kapur. The duo presented their latest collection, and Sara's outfit, a stunning pastel bralette and lehenga set, stole the show.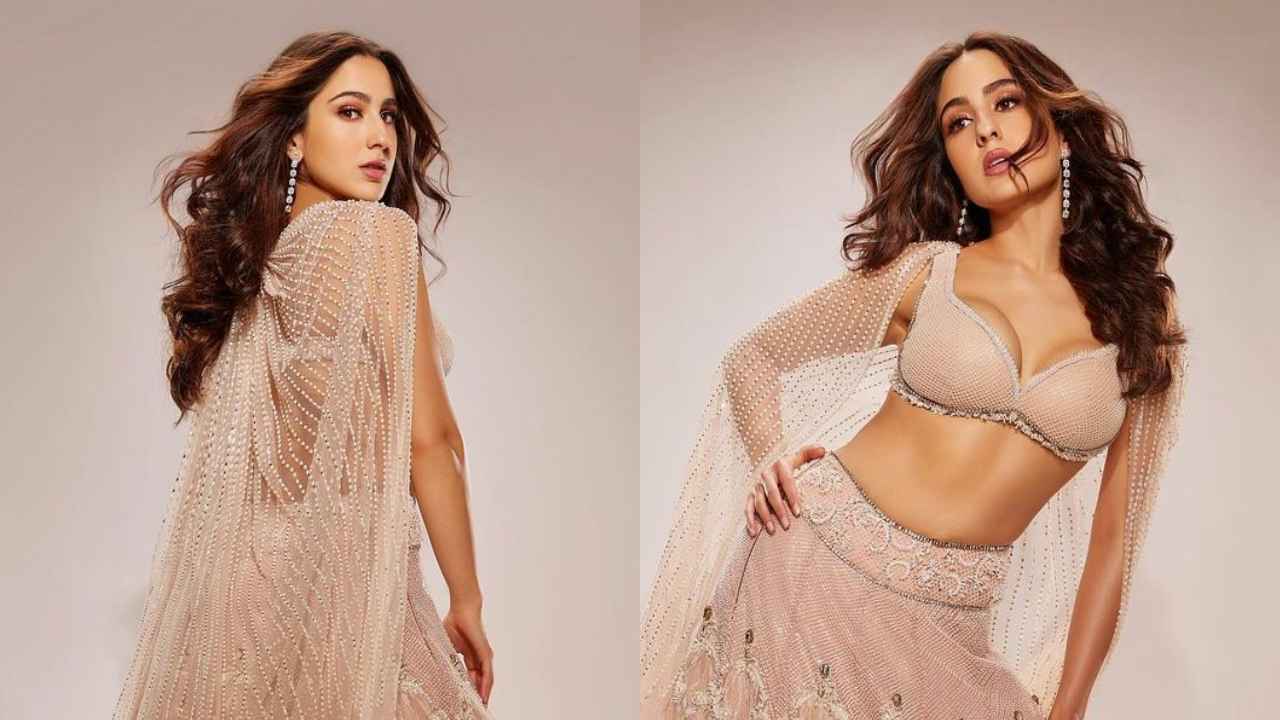 So, why don't we delve into the intricacies of Sara Ali Khan's mesmerizing ensemble, exploring its good, bad, and ugly aspects? Let's dive into a comprehensive understanding of the fashion statement it made.
Sara Ali Khan looked fabulous in an ethereal pastel lehenga set
During this fabulous fashion show, the designers, Shantanu and Nikhil, showcased their talents with their new collection called Etheria. This collection put the allure of a bygone period on display along with the beautiful elements found while traveling the world, while merging modern and traditional aesthetics. It also showed the fact that pastels and neutral colors belong in the sphere of ethnic clothing. This was visible in Sara Ali Khan's gorgeous outfit as one of the standout features of her attire was the pastel-colored palette. The soft and soothing hues exuded elegance and grace, adding a touch of ethereal charm to her overall look. The pastel shades complemented Sara's radiant complexion, making her appear effortlessly glamorous on the runway.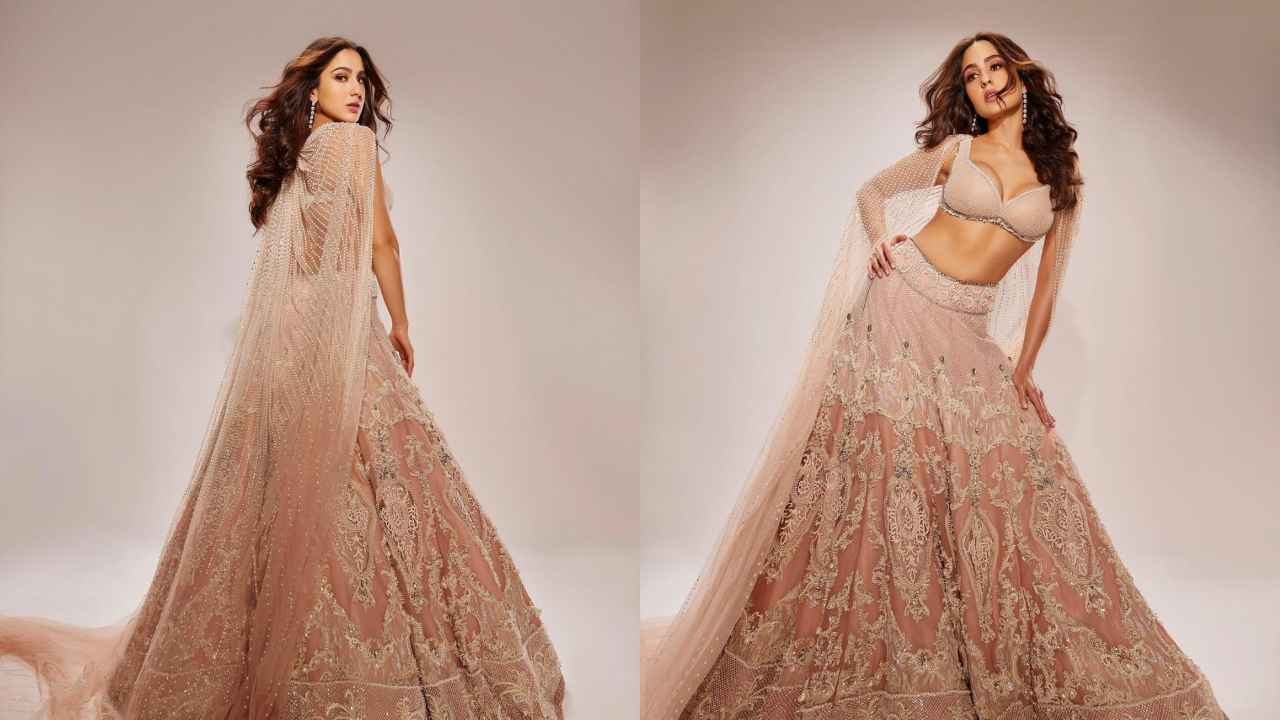 Furthermore, the beautiful and heavy lehenga was clearly crafted with impeccable precision. It featured rich embroidery and intricate motifs and traditional details and patterns that captivated the audience. The impeccable craftsmanship and attention to detail reflected the finesse that Shantanu & Nikhil are known for with their designs. It was also adorned with delicate embellishments and intricate embroidery which portrayed a blend of contemporary and traditional design elements. The innovative neckline and strap patterns added a modern twist to the classic ethnic silhouette, elevating the outfit to the heights of avant-garde fashion.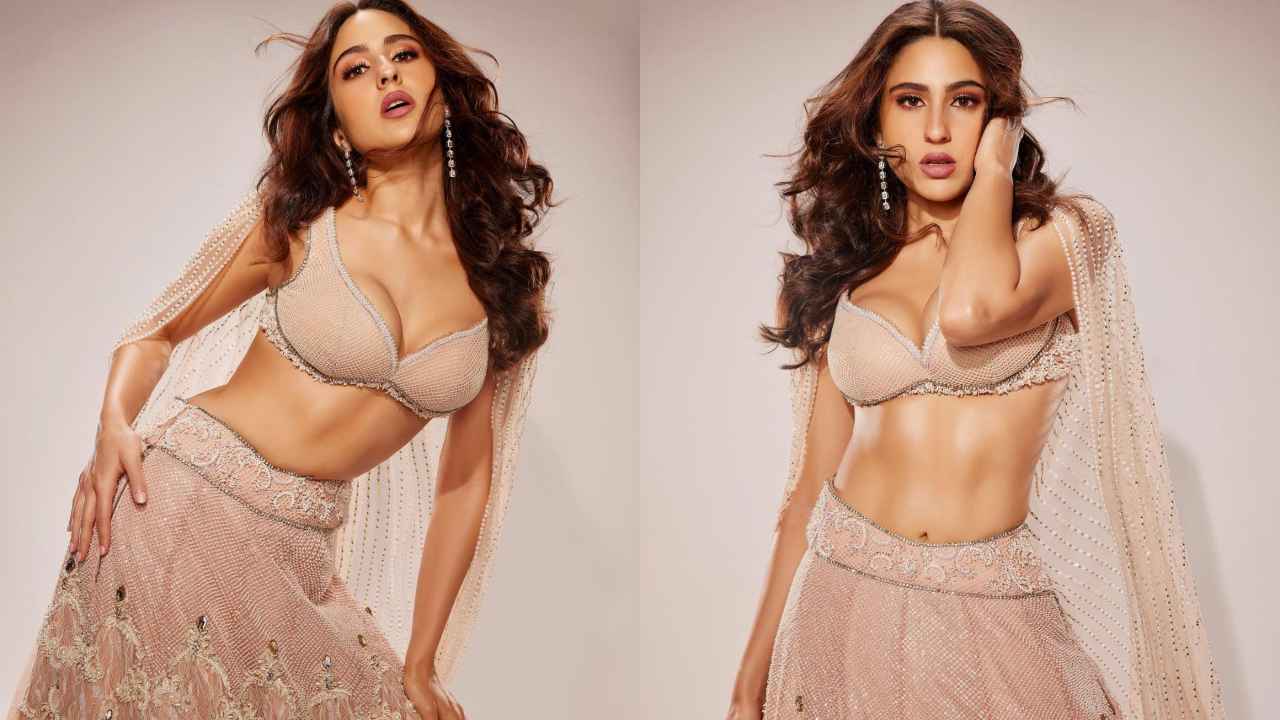 Although, despite the overall alluring appeal of the showstopper outfit, some critics noted that the bralette's fit could have been better tailored to Sara Ali Khan's body. Similarly, the unconventional design that aimed to add a layer of uniqueness to the ensemble simply fell flat as the underwired bralette ended up looking like a basic underwired bra that is readily available in the market. It also appeared to be slightly ill-fitted when observed from certain angles, leading to a minor but visible discomfort as she walked on the ramp. However, her charm and confidence, along with her hair and perfect makeup, with shimmery eyeshadow, mascara, and the perfect pink lipstick, ended up elevating the outfit and becoming its saving grace. 
Nonetheless, this ensemble remains a remarkable example of the designers' creative prowess and their ability to push the boundaries of contemporary ethnic fashion. Sara Ali Khan's presence on the runway undoubtedly added a touch of stardust, making the Shantanu & Nikhil show, super memorable. So, what did you think of this outfit? Comment below to share your thoughts with us.
ALSO READ: Mouni Roy pairs Chanel bag, Versace heels with fitted black strapless mini-dress; Find out their prices

---