Vidya Balan pairs Dash And Dot's unique ensemble with beaded clutch from Doux Amour; Can you guess its price?
Vidya Balan has lately been busy promoting her movie, Neeyat, and one of her latest promotional looks caught fashionistas' attention. Read on to check out some pictures.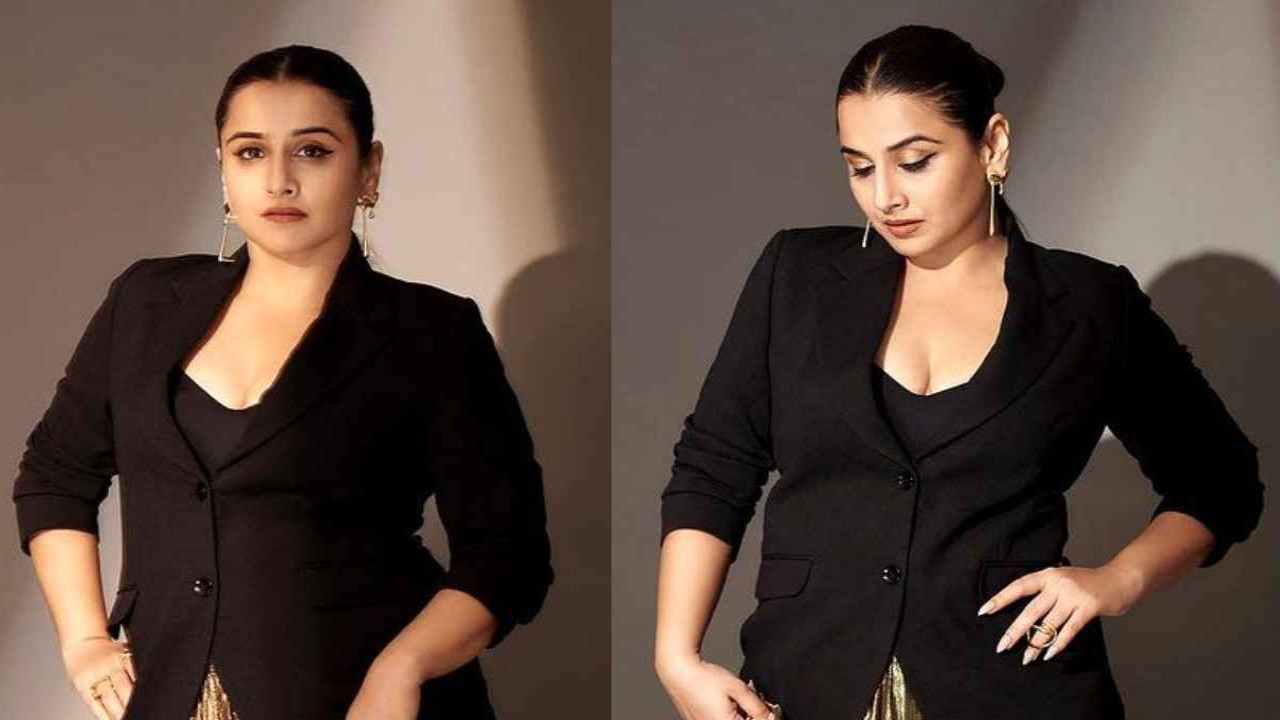 Renowned actress Vidya Balan has always been a trendsetter when it comes to fashion. Her unique sense of style and penchant for experimenting with different looks have earned her accolades in the fashion world. The Parineeta actress constantly motivates people to move on from toxic beauty standards set by the world and learn to embrace fashion in the best ways possible.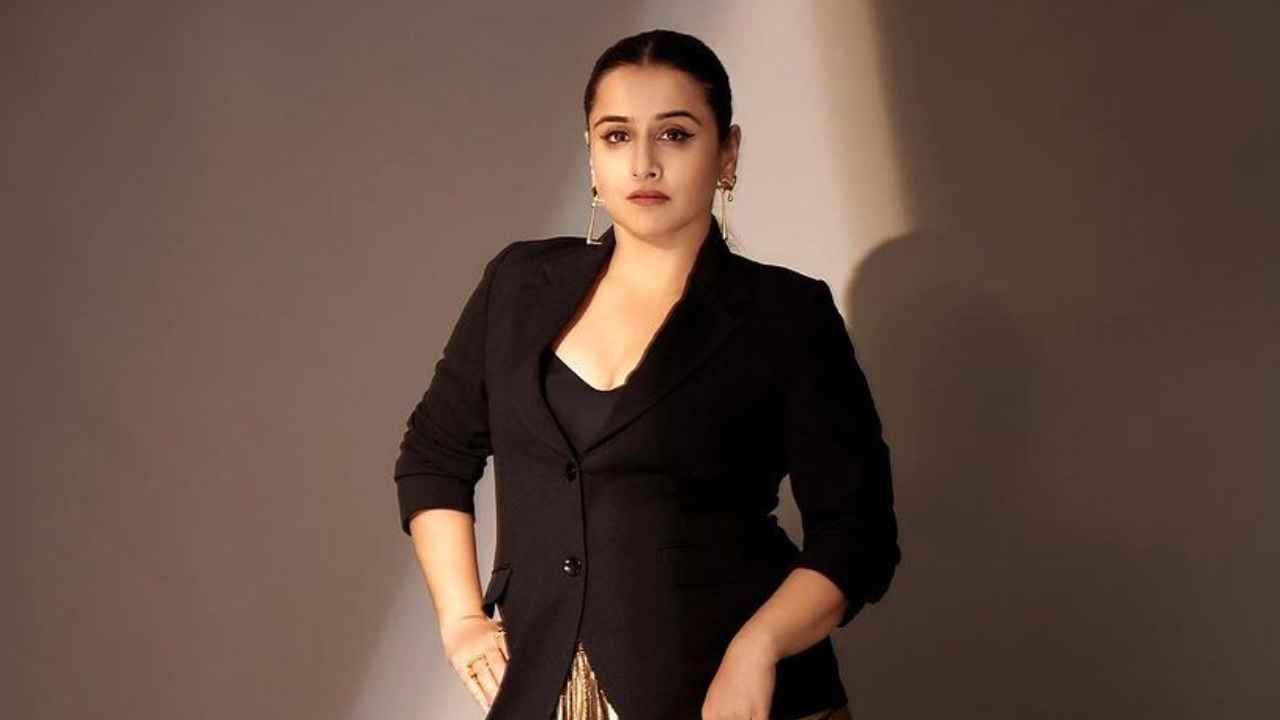 Recently, the Kahaani actress caught everyone's attention by pairing a stunning blazer and skirt from Dash And Dot with a beaded clutch from Doux Amour. Without further ado, why don't we delve into the details of this captivating fashion combination and speculate on the price of the same?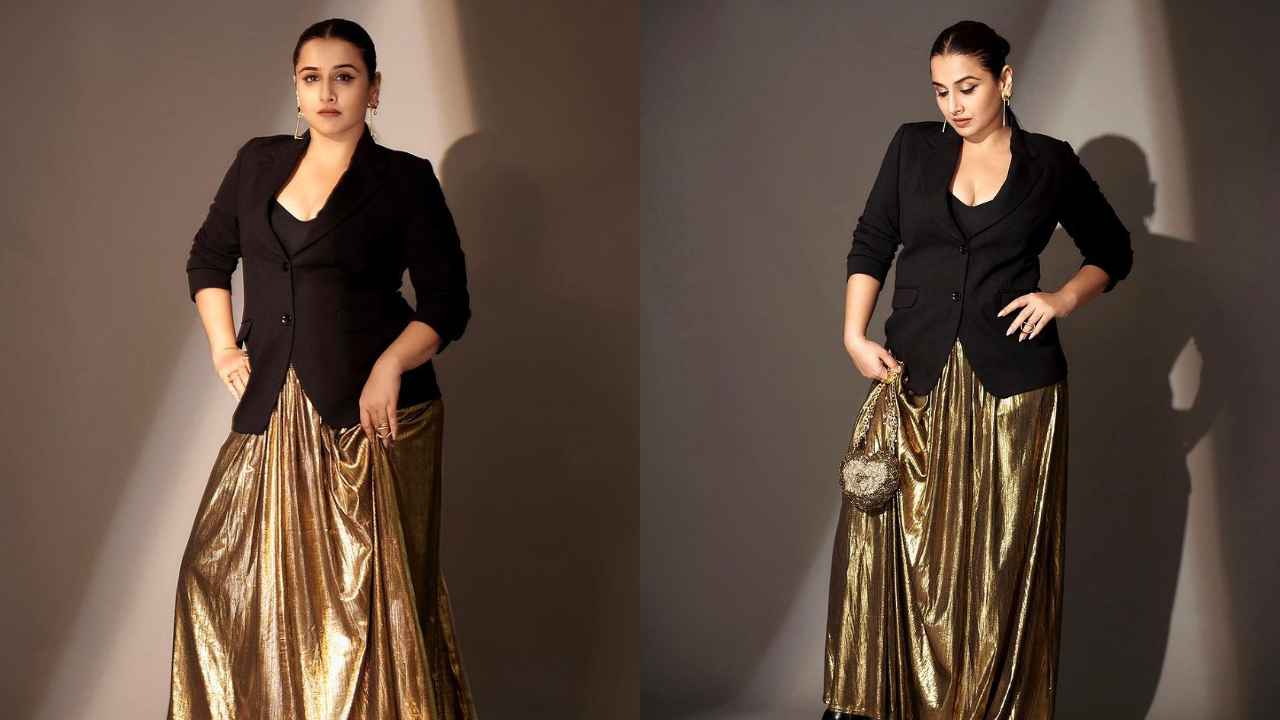 Vidya Balan looks amazing as she pairs a black Blazer and a metallic gold skirt
Dash And Dot, a reputed fashion brand known for its eclectic designs, has become a favorite of many celebrities, and Vidya Balan is no exception. The Mission Mangal actress was spotted wearing a black blazer worth Rs. 3,490. She paired it with a metallic gold foil lamé flared skirt in a flowy fabric with exaggerated smocking detail at the high waist, which accentuated the fit and flare silhouette, worth Rs. 5,990, from Dash And Dot that perfectly accentuated her elegance and grace. The ensemble was crafted with meticulous attention to detail, featuring fun designs, vibrant colors, and a fusion of traditional and contemporary elements. The Jalsa actress effortlessly carried off the ensemble, showcasing her impeccable fashion sense and setting new trends in the process.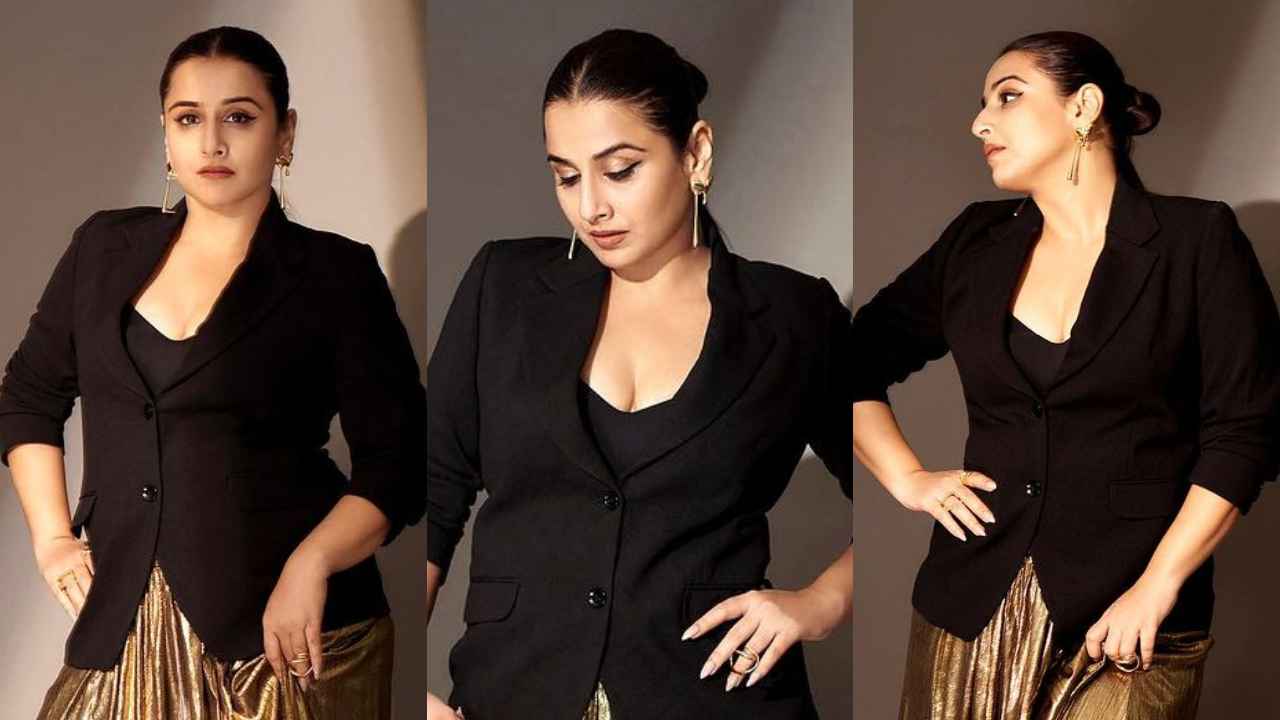 To complete her look, the Tumhari Sulu actress chose the Vintage Gold Isa Beaded Heart Clutch from the luxury accessories brand, Doux Amour. The clutch, worth Rs. 10,000, was a perfect complement to the ensemble, adding an extra touch of sophistication and glamour. Doux Amour is renowned for its high-quality craftsmanship and attention to detail, and this beaded clutch was no exception. Its avant-garde design in a heart shape case has been accentuated with finely hand-embroidered petals put together as a full-bloom rose. The intricate beadwork, meticulous stitching, and the choice of rich, vibrant colors made the clutch a standout piece. She also added gold statement earrings and a ring from Sakshi Jhunjhunwala's label, to round out her look.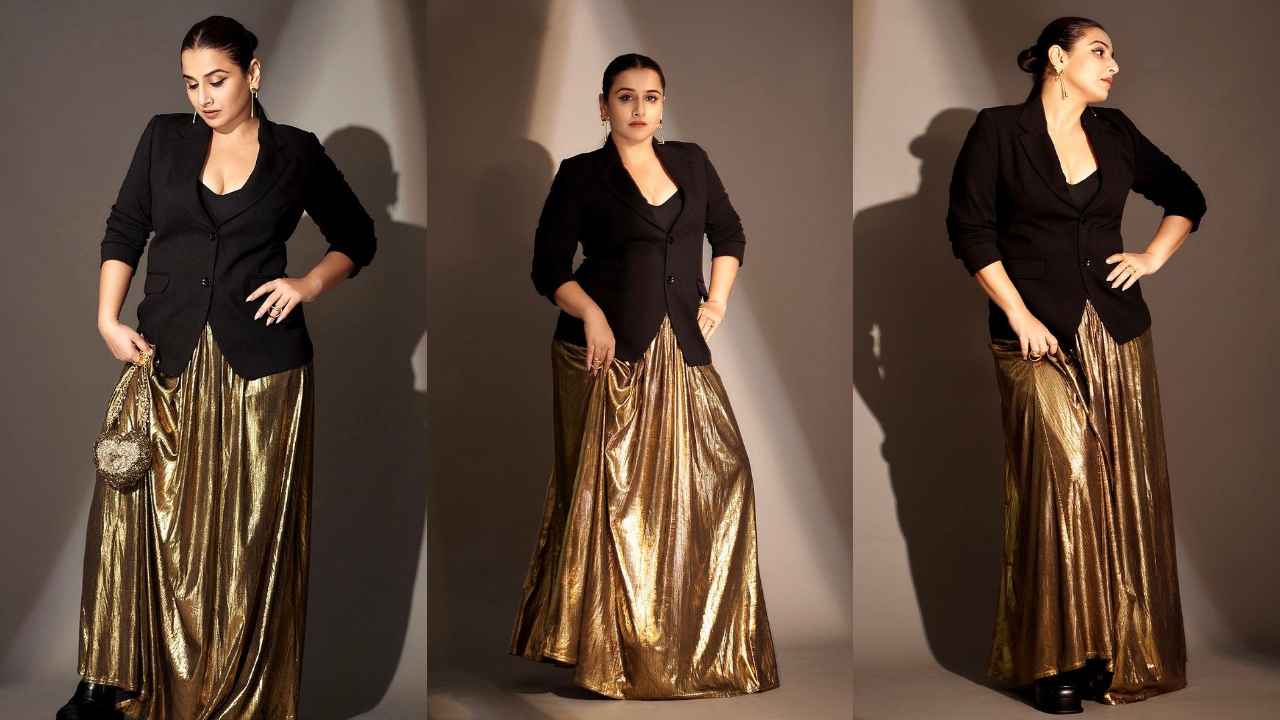 Vidya Balan's fashion choices continue to inspire and captivate the fashion-conscious crowd. She motivates people to get out of their shells and embrace fashion every day. What did you think about Vidya's outfit? Are you a fan? Would you wear something like this? Comment below to share your thoughts with us.
ALSO READ: Alia Bhatt dons dark blue pantsuit from Helen Anthony reflecting elegance and empowerment

---