When Suhana Khan wore her mother's sequin-laden silver sheer saree with a modern twist
Suhana Khan is an absolute fashion icon but even she borrows from her mother's closet every now and then. Read on to take a closer look at her classy silver saree.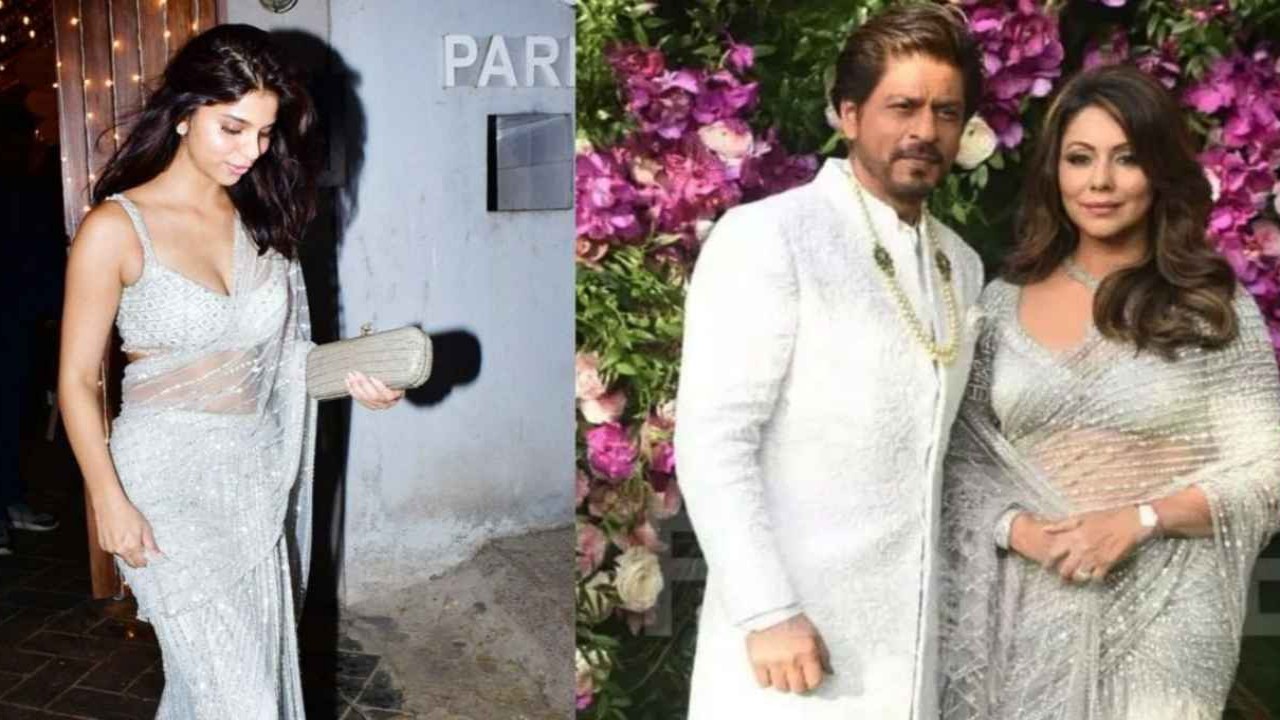 Shah Rukh Khan's daughter, Suhana Khan, the diva whose fashion sense has always made everyone's jaw drop. Suhana Khan, a true fashion icon in her own right, never fails to make heads turn with her incomparable style and stylish fashion choices. Recently, she graced the wedding festivities of one of her best friends, Alanna Panday, and left everyone, simply speechless as she donned her mother's exquisite silver sequin saree. It's safe to say that literally turned her into the prettiest Desi Girl ever in the six yards.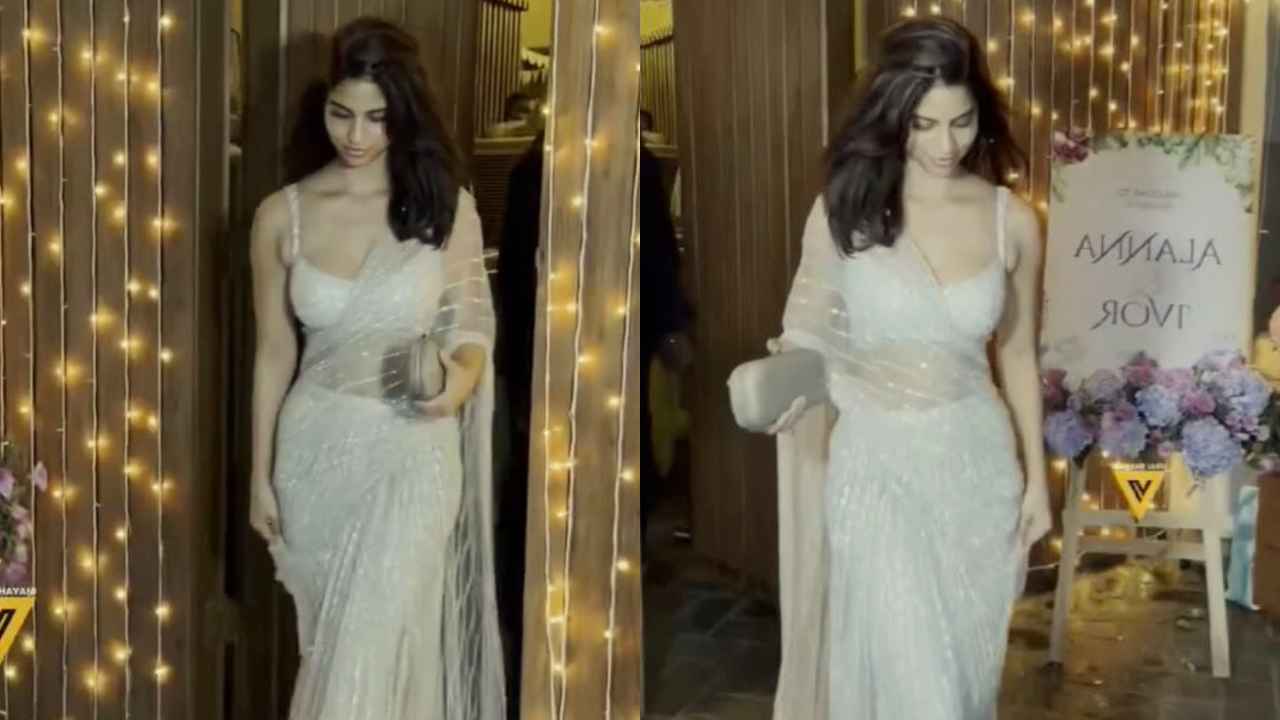 Let's dive right in and understand how The Archies actress was able to channel her inner queen in the timeless saree which belonged to her mother, Gauri Khan while creating a mesmerizing look that showcased her fashion prowess.
Suhana Khan looked simply beautiful in a silver-netted saree
For the super special occasion, the Maybelline ambassador opted for a silver net saree that radiated pure elegance. The sheer fabric accentuated her glow, making her a vision to behold. The choice of a silver saree not only highlighted her regal aura but also paid homage to her mother's timeless sense of style. Drawing inspiration from both tradition and contemporary fashion, the talented diva managed to strike the perfect balance between the two. Her choice of a white bralette instead of a conventional blouse was a daring move that paid off brilliantly. The bralette, adorned with sequins and delicate crystal droplets, added a touch of glamour to the ensemble. The deep neckline and thin straps of the bralette accentuated her youthful charm while maintaining an air of sophistication.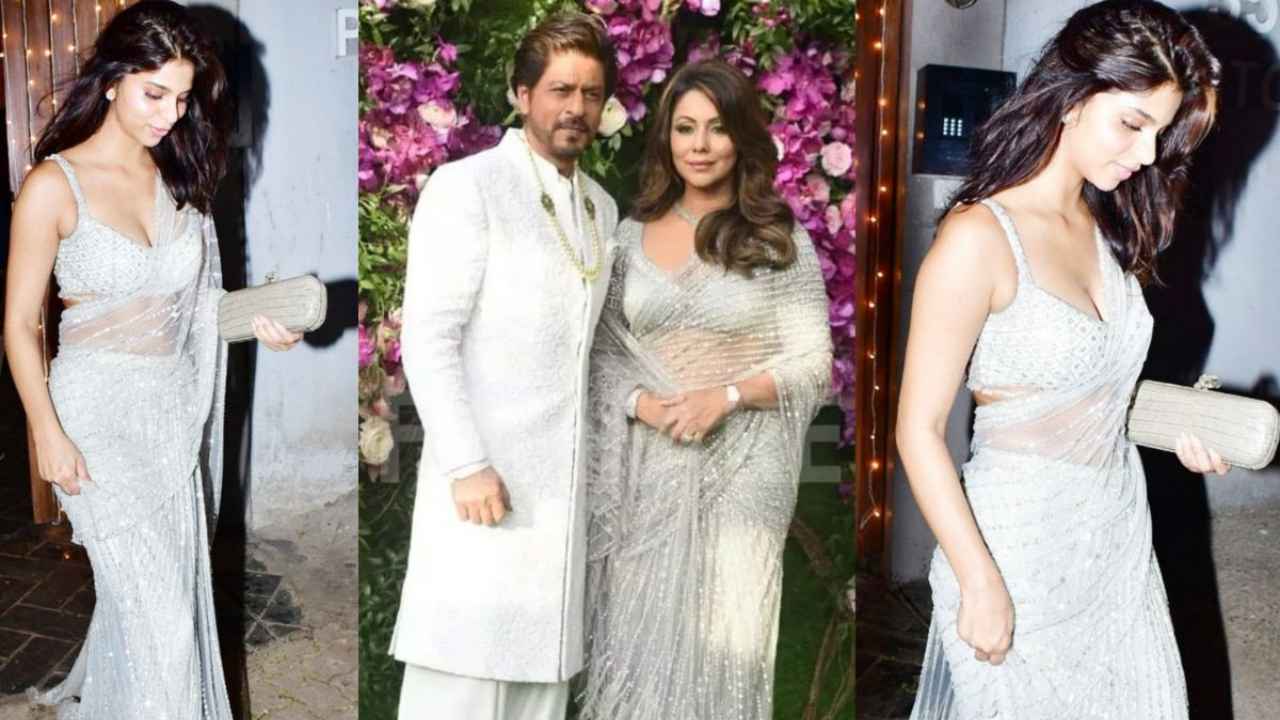 Meanwhile, in a departure from her mother's style, the gorgeous actress consciously chose to keep her accessories super understated. By foregoing statement jewelry and opting for simple stud earrings, she ensured that the focus remained firmly on her outfit. This decision speaks volumes about her confidence and understanding of fashion, allowing the silver sequin saree to take center stage. Furthermore, the beauty queen's beauty regimen for the event was thoughtfully designed to complement her attire. With her natural waves cascading down her shoulders, she exuded an effortless charm that perfectly harmonized with the saree's timeless appeal. A subtle makeup look, highlighted by a glossy pink lipstick, added a touch of softness to the overall look, enhancing her already radiant features.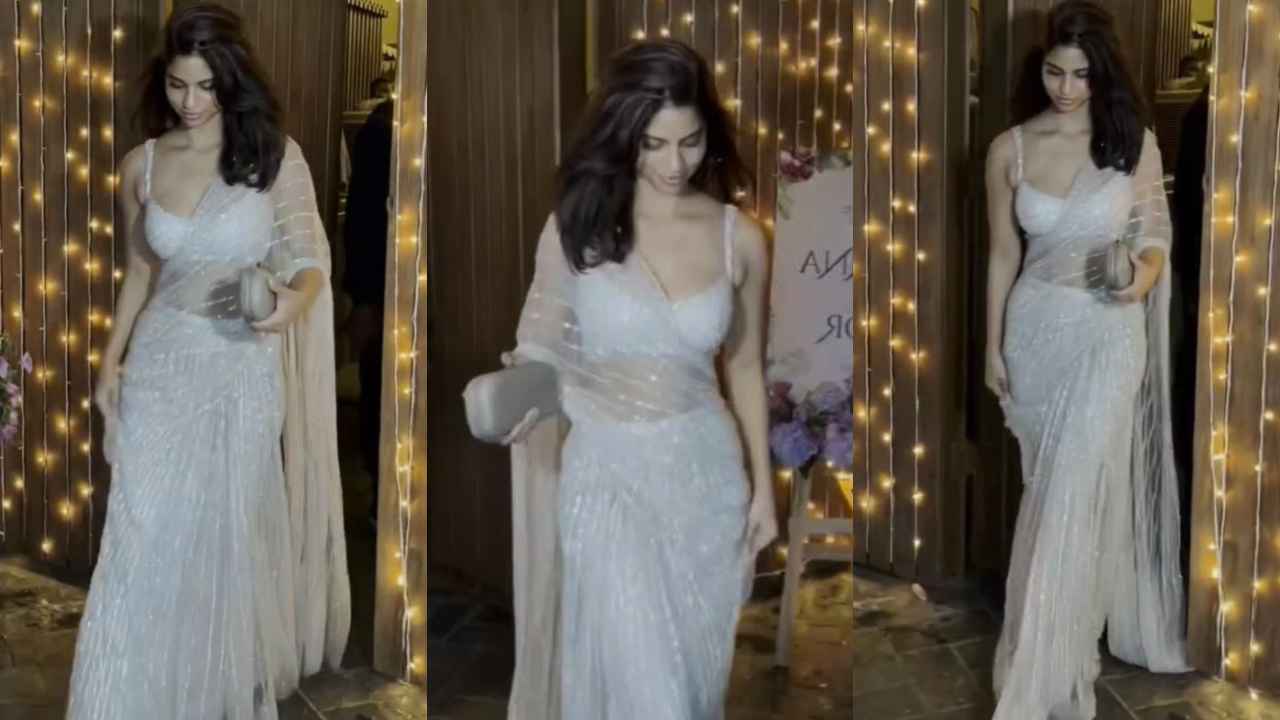 SRK's baby girl's choice to wear her mother's fashionably fabulous saree to her best friend's wedding demonstrated not only her ardent fashion sense but also her ability to infuse modern elements into traditional attire while honoring her love and connection with her mother, the OG diva. The result was a look that seamlessly combined the classic elegance of a saree with contemporary accents. The trendsetter continues to shine as a fashion icon, inspiring individuals to explore their unique style while paying homage to the rich heritage of Indian clothing.
Do you agree? Feel free to share your thoughts and opinions with us in the comments section below. 
ALSO READ: Nora Fatehi pairs multi-colored embellished mini-dress by Falguni Shane Peacock with iced out accessories

---