10 Eyeshadow Palettes Under 1000 from Amazon's Great Republic Day Sale '23
Amazon's Great Republic Day sale brings a feast for makeup enthusiasts! These alluring eyeshadows are all under Rs.1000 to sneak their way into your beauty stash.
Published on Jan 18, 2023 | 01:56 PM IST | 90.2K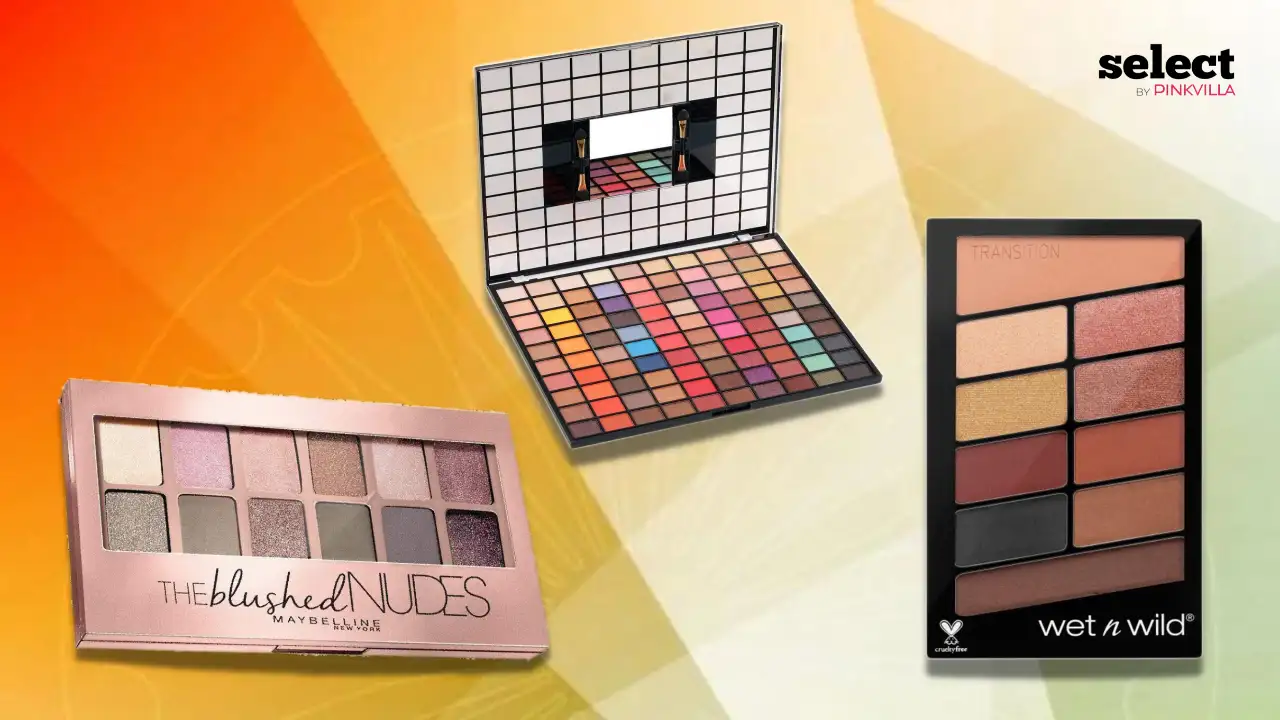 The products curated for this article are independently chosen by the editorial team. If you make a purchase through the
links
mentioned below, we may receive a commission. Check out our
product research & curation process
Eyeshadows have a special place in every makeup lover's beauty stash! And it is worth mentioning how the right splash of colors on the eyelid can change our whole look. Eyeshadows that are blendable, richly pigmented, and offer a captivating finish make our job so much easier when it comes to picking the right product. Other than that, which makeup lover wouldn't love to get these, and that too under 1000? This Amazon's Great Republic Day Sale is what you need to grab the products in some bewitching offers.
10 Eyeshadow Palettes Under 1000 at a Steal Deal
1. Maybelline.New York Eyeshadow Palette- The Blushed Nudes
Immerse your eyes in a youthful pinkish hue by grabbing this Maybelline New York Blushed Nudes Palette that comes in 12 different colors ranging from matte to shimmery to glittery. The versatile palette has dazzling colors that are varied enough to create looks for different occasions and moods. The eyeshadow colors are highly pigmented and blendable at the same time to deliver an overall great finish. If you want to be confident of achieving a captivating look, grab this palette at a steal deal on Amazon's Great Republic Day Sale.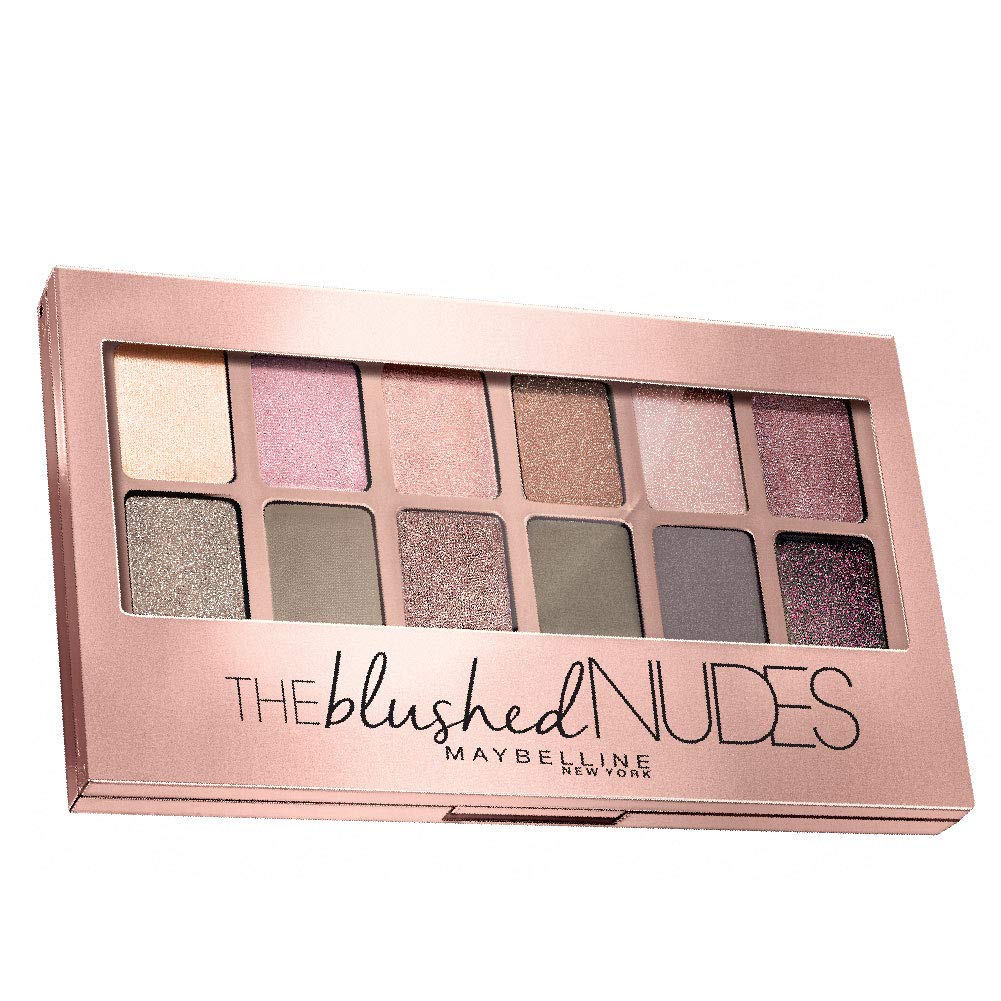 (as of 18-01-2023 12:00 IST)
2. LAKMÉ Absolute Infinity Eye Shadow Palette- Coral Sunset
The Coral Sunset palette from LAKMÉ Absolute Infinity range is something that you shouldn't miss, especially now when you can get it at a 45% discount on the Amazon sale. With a powdery form, the eyeshadows range from matte to shimmery to give you the ultimate day-to-night look with excellent color payoffs. The 12 vibrant colors, which blend like a dream, are enough to lure you to get your hands on this. Add it to your cart now!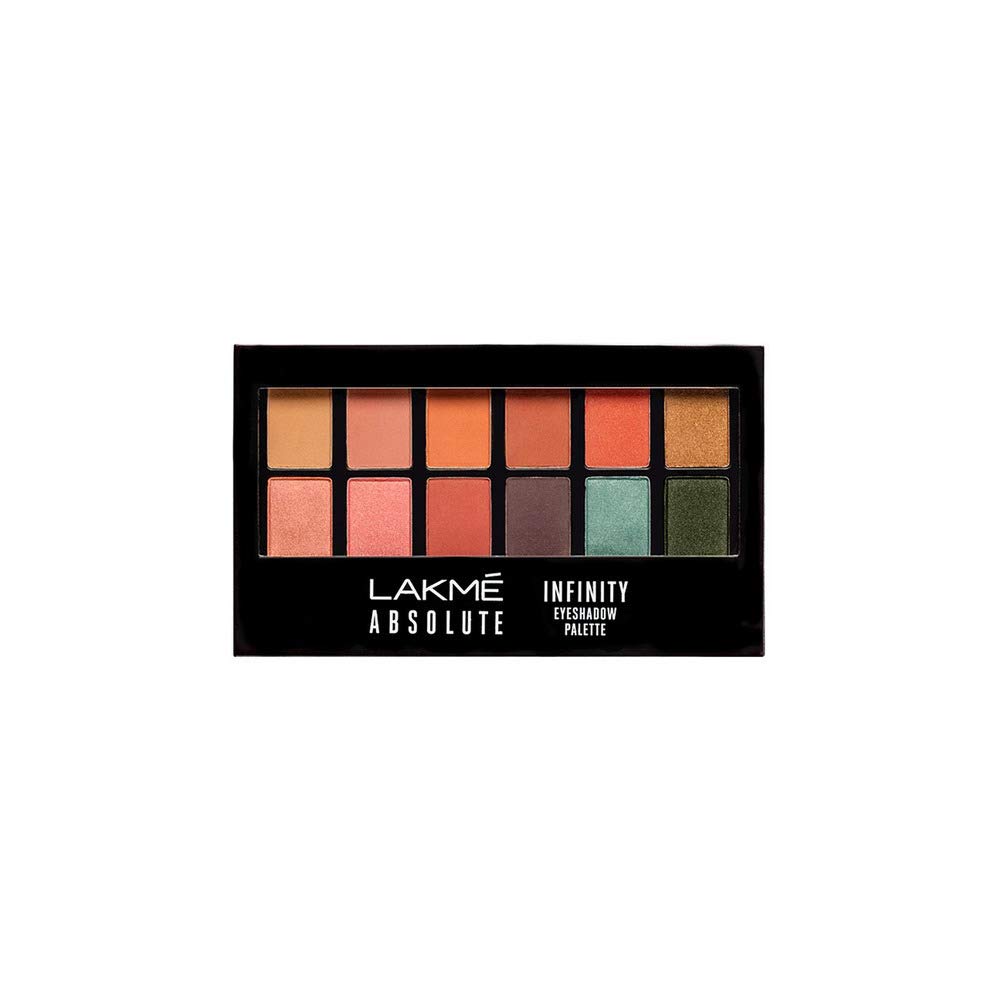 Original Price: Rs. 995
(as of 18-01-2023 12:00 IST)
3. Makeup Revolution Forever Flawless- Allure
Trust us when we say that this all-in-one set is what you need to complete your eye makeup stash! The Makeup Revolution makeup palette is what every makeup lover dreams of. The palette has some 18 alluring colors that range from high-pigmented mattes to dazzling glittery shades and captivating shimmery options with which you can create endlessly possible eye makeup looks. The cruelty-free and alcohol-free formula is what makes the product special even for sensitive skin. Grab it before it's gone!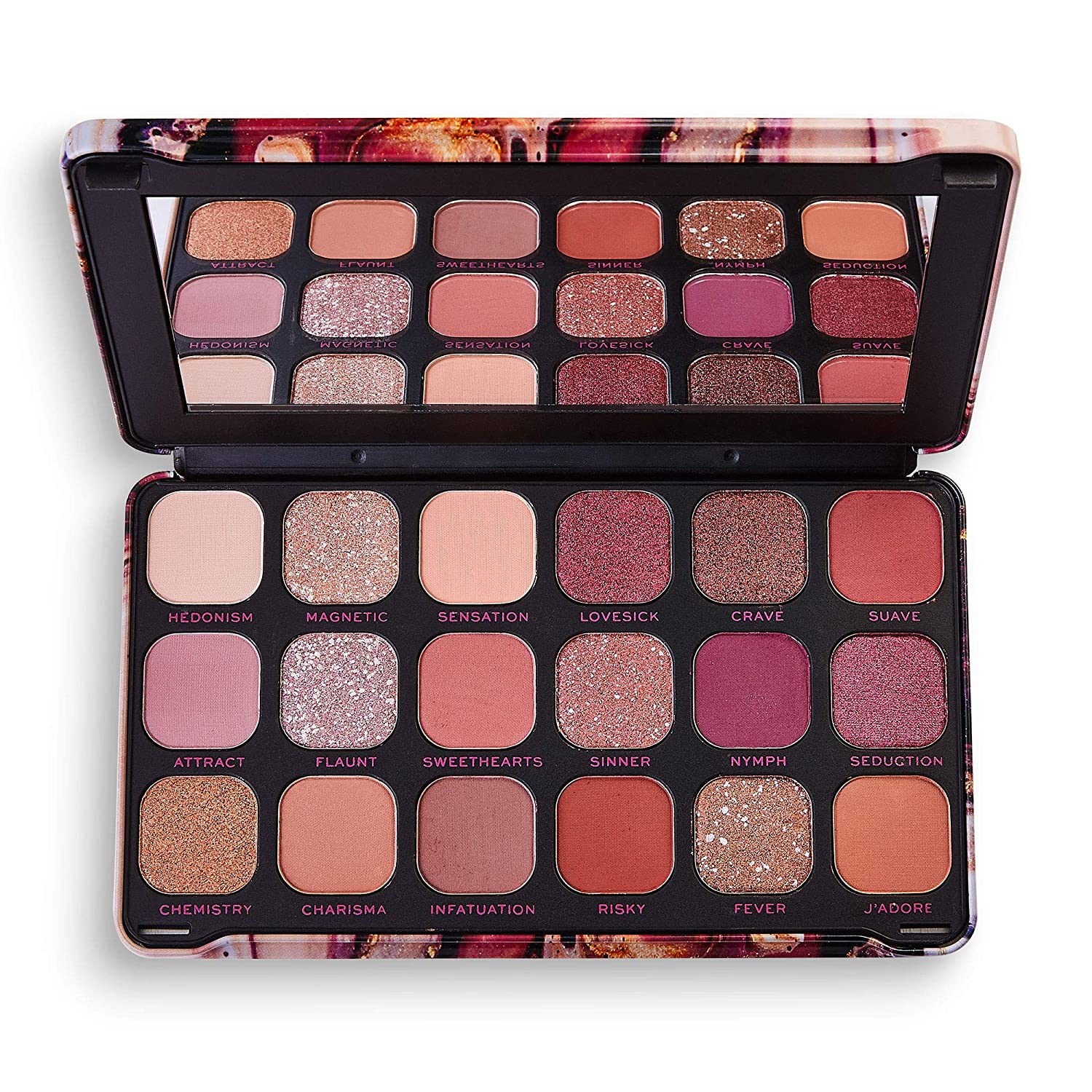 Original Price: Rs. 1,450
(as of 18-01-2023 12:00 IST)
4. Wet n Wild, Color Icon 10 Pan Palette- My Glamour Squad
Lay your hands on this Wet n Wild palette that comes with 10 richly pigmented eyeshadows ranging from true mattes to silky shimmers. The unbelievably soft formula blends on your eyes without much hassle and the longevity is what the brand boasts of! The dermatologically tested product ensures that it suits every skin type without impacting the most sensitive area of your face. The wide range of colors helps you create a look that is sure to fetch you many compliments. You can get it from Amazon's Great Republic Day Sale at almost 50% off now.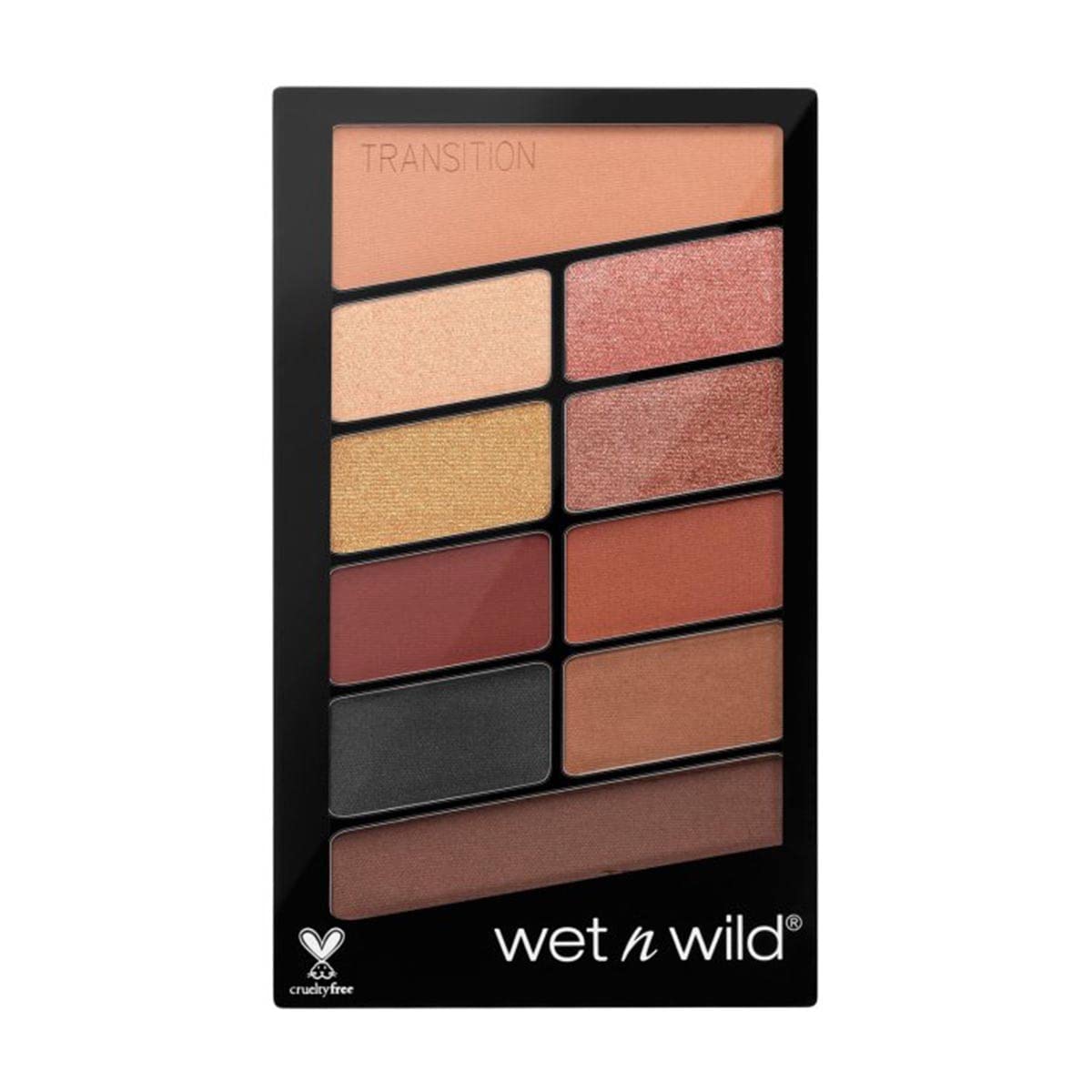 Original Price: Rs. 799
(as of 18-01-2023 12:00 IST)
5. L.A. COLORS Day to Night Eyeshadow- Sundown
The L.A. Colors Day to Night Eyeshadow truly stands by its name! The sundown palette is a beautiful amalgamation of soft and rich colors that you can easily carry and create different kinds of looks that go from day to night. The long-lasting formula of the richly pigmented shadows blends easily on your eyelids while giving the most amazing finish. From shimmers to mattes, the eyeshadow palette is something not to miss in this sale! Buy it now!

(as of 18-01-2023 12:00 IST)
6. Nicka K Nine Color Eyeshadow Palette - Mocha Mix
This power-packed mini dynamite palette should be your go-to thing if you are biased for beautiful cool-toned browns like most makeup enthusiasts. A great palette to carry, the eyeshadow palette ranges from shimmers to mattes in 9 different yet useful colors that you can pair with any eye look. The blendability of the palette is also worth mentioning! Don't miss the chance to grab it from Amazon's Great Republic Day sale! Hurry!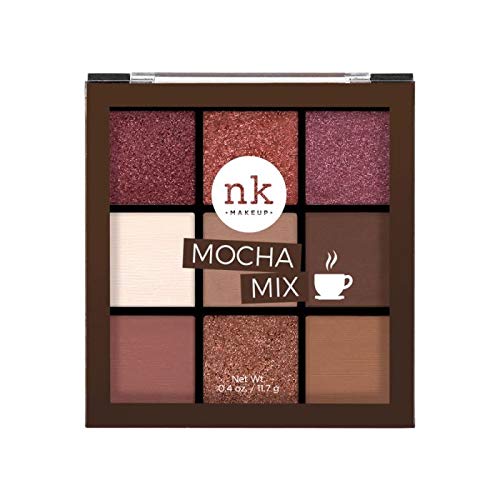 (as of 18-01-2023 12:00 IST)
7. L'Oréal Paris Eyeshadow Palette- Maximalist
The maximalist palette of L'Oréal Paris comes with 5 tantalizing colors to meet your requirement to create beautiful and unique eye looks. The velvety finish of the shadows blends on the eyelid easily while giving the best possible color payoffs. Not to miss, the long-staying power of the shadow is another plus point that needs special mention. The mini size of the palette makes it a great option for traveling and carrying it in your bag daily. C'mon, buy it now!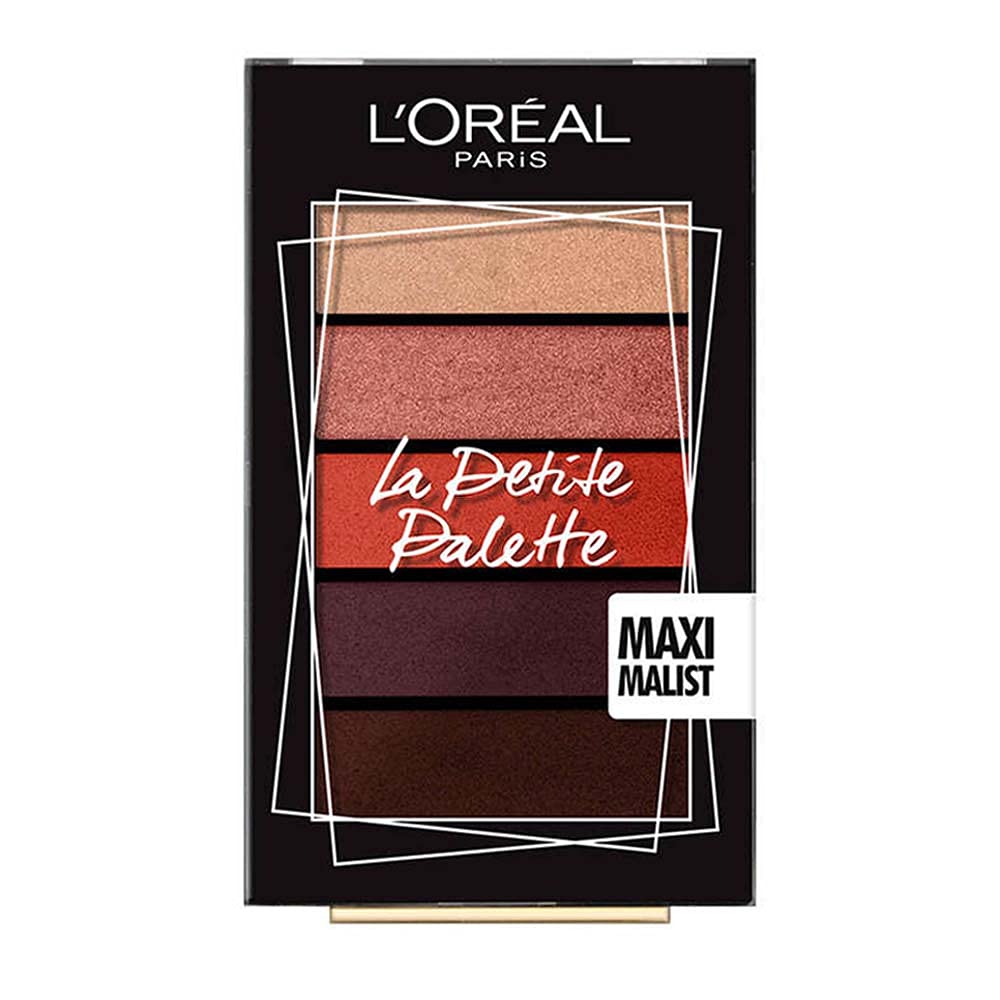 (as of 18-01-2023 12:00 IST)
8. Swiss Beauty Makeup Pro 100 Colors Eyeshadow Palette- Shade 01
If you are a beginner and can't decide which shades to pick, this Swiss Beauty palette is what you should eye for! The palette comes with 100 colors and endless options to pick for your eye look. From mattes to shimmers, the buildable formula will give you the desired finish without making the eye look cakey. The high-pigmented shadows are right on point when it comes to color payoffs. All under INR 1000, can you believe it? Go grab it before it is gone!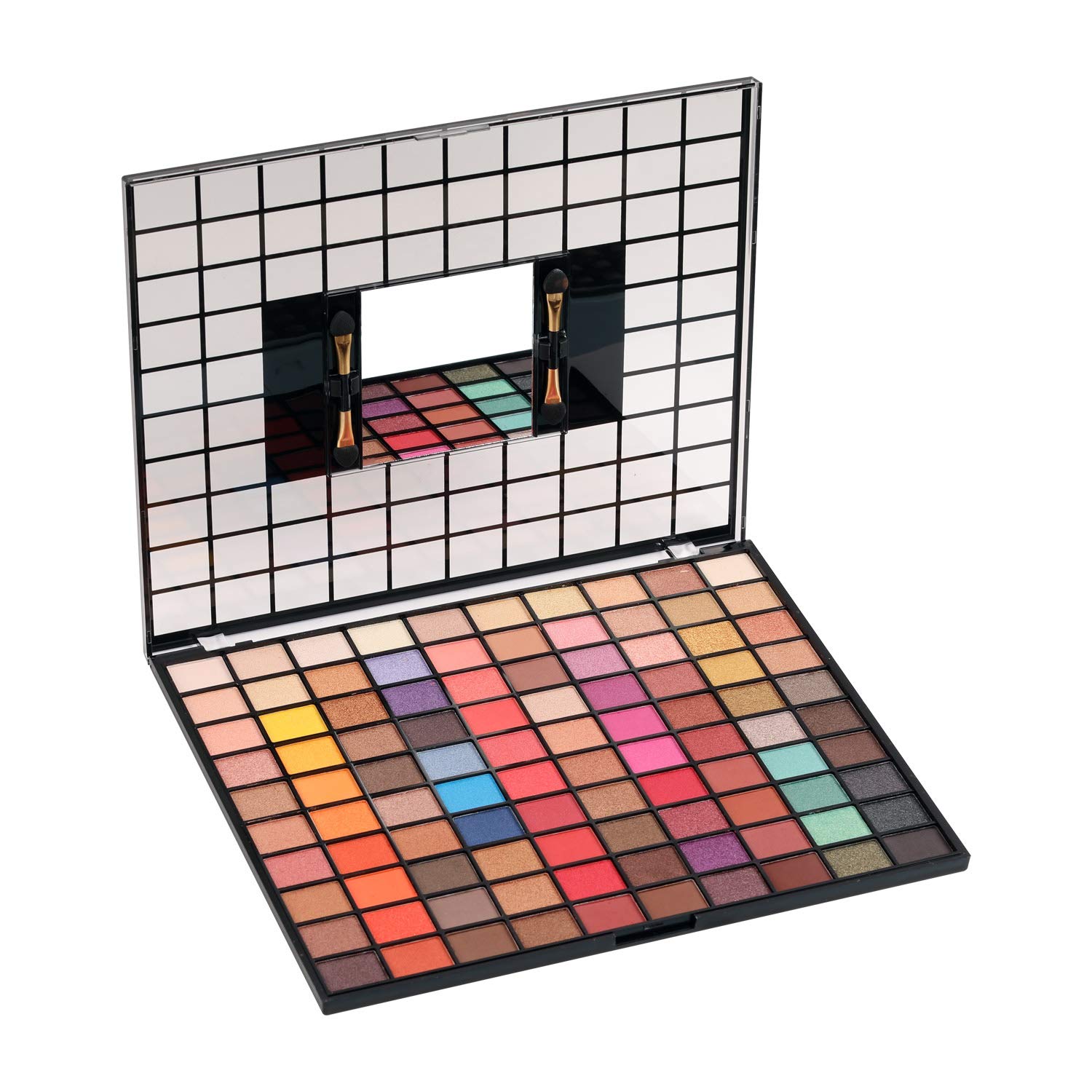 (as of 18-01-2023 12:00 IST)
9. Beauty Glazed Makeup Eyeshadow Palette
Channel your inner creative side by grabbing this eyeshadow palette from Beauty Glazed which is an absolute favorite among desi budding YouTubers. The must-have palette lets you create different styles at ease with its richly pigmented formula and vibrant colors. The bold and beautiful 35 colors that have enticing finishes from shimmers to mattes are what you need in your stash! Make good use of Amazon's Great Republic Day sale and add it to your cart now.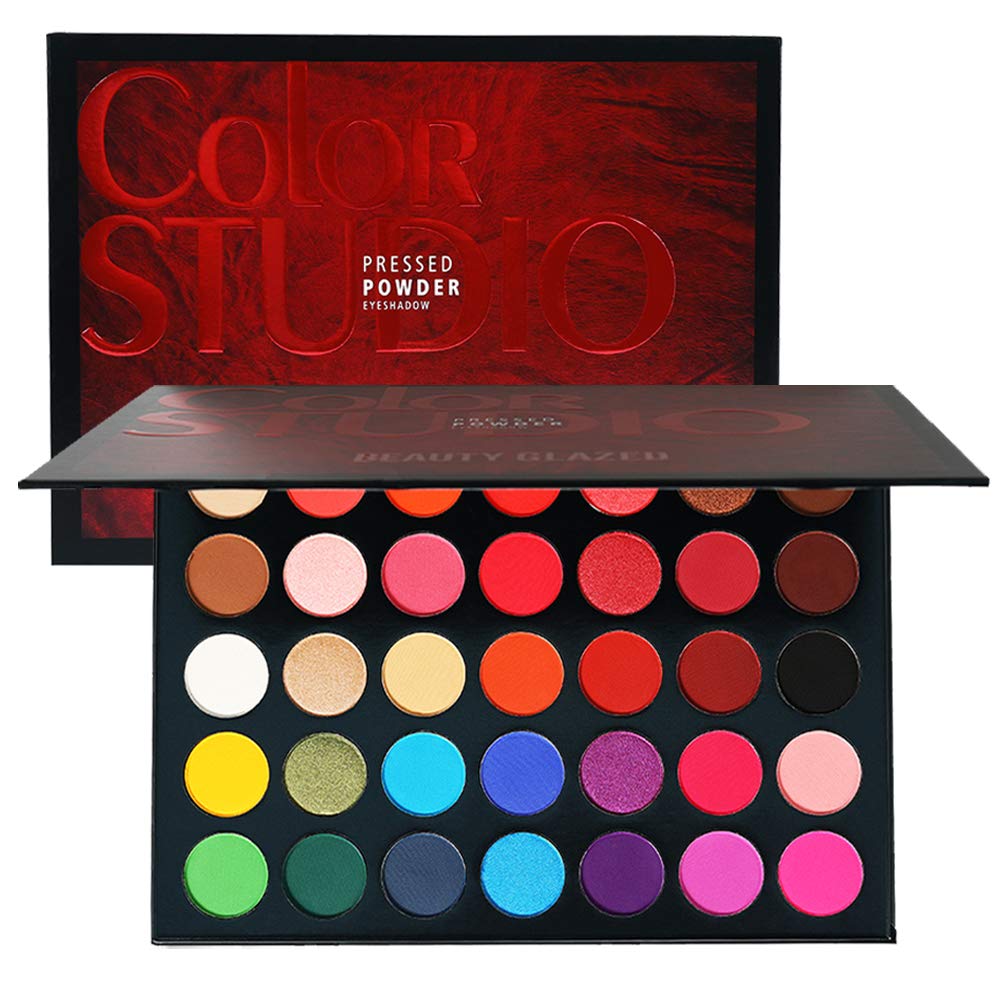 (as of 18-01-2023 12:00 IST)
10. IMAGIC Pro Chalice 36 Color Eyeshadow Palette
Get a soft and smooth finish with the enchanting colors the IMAGIC palette offers. The palette comes with 35 highly pigmented colors that range from mattes to shimmers to satisfy your requirement to create different eye looks with one palette. With a double-door opening design, the packaging has an elegant and high-end finish that you cannot resist grabbing. The added soft and smooth formula makes it the ideal palette to grab from the sale.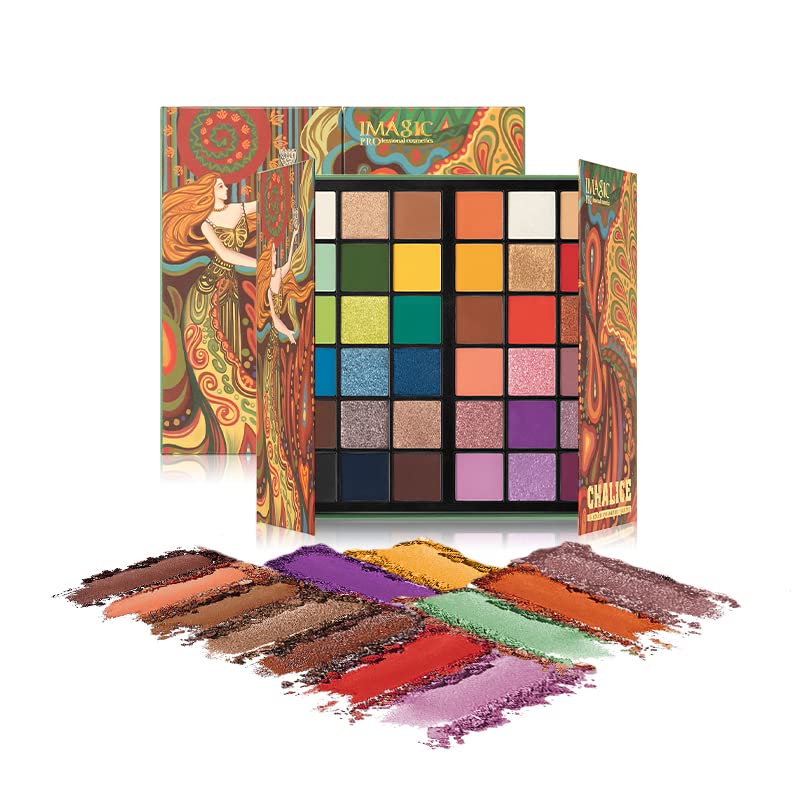 (as of 18-01-2023 12:00 IST)
Your journey to a makeup haven is incomplete without eyeshadows. Grab the above products at tantalizing offers that may not last for long! These are budget-friendly, great for beginners, have amazing color payoffs, and give you the desired finish. Don't wait, add it to your cart, create some inspiring eye looks, and let the compliments keep coming!
About The Author
Sayantani is a certified hair and makeup professional turned writer with 2+ years of experience in the same genre. Ap...art from being passionate about imparting knowledge on the things she is enthusiastic about, Sayantani also has a knack for all things creative and aesthetic. When not working, she relies on binge-watching beauty videos and social media surfing for her daily dose of entertainment.
Read more
Top Comments
There are no comments in this article yet. Be first to post one!