11 Best Eyeliners Worth Buying from Amazon's Great Republic Day Sale
Looking for the best eyeliners to amp up your eye makeup? Wishlist these eyeliners on Amazon and get them at tempting prices from the Great Republic Day Sale.
Updated on Feb 01, 2023 | 09:04 AM IST | 135.4K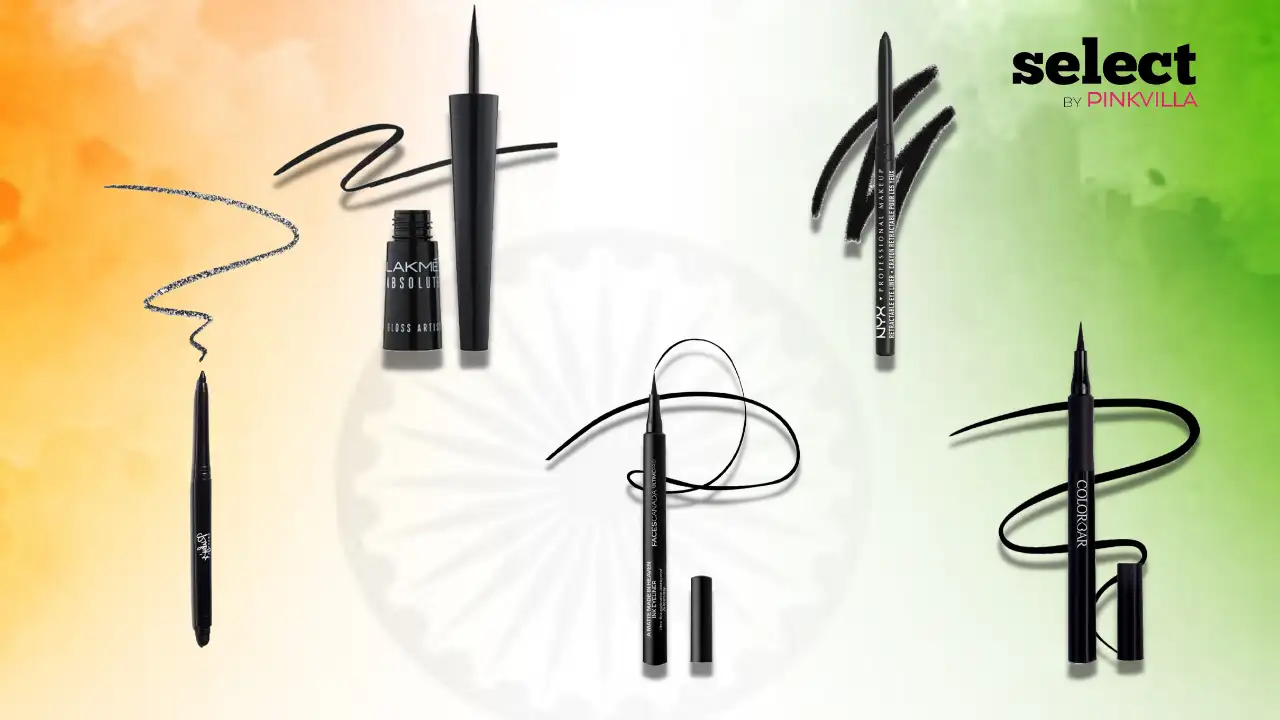 The products curated for this article are independently chosen by the editorial team. If you make a purchase through the
links
mentioned below, we may receive a commission. Check out our
product research & curation process
An eyeliner is one of the most important items in one's makeup kit. Whether you're aiming for an elaborate and glamorous look or a minimalistic, everyday makeup look, it cannot be completed without defining those eyes. Moreover, different types of eyeliners serve different functions — liquid liners give dramatic wings, felt-tip liners give precision, kohl pencils define your waterline while gel liners give a stunning, diffused look. 
So, whether you want to hoard one of each kind or get your hands on a good-quality go-to eyeliner, Amazon's Great Republic Sale 2023 has got you covered. Once the sale kickstarts, you can shop for the below-listed products at amazing, discounted prices. Without further ado, let's jump into our product picks that you should wishlist before the sale begins. 
 11 Amazing Eyeliners to Wishlist from the Great Republic Day Sale
1. FACES CANADA ULTIME PRO A MATTE INK EYELINER
Even beginners can nail a perfectly winged look with this eyeliner by FACES CANADA. The product has a sharp and flexible felt tip to make precise strokes with fewer errors. Its formulation gives an intense color pay-off and dries quickly after application. You can expect the eyeliner to effortlessly last all day as it is waterproof and smudge-proof. To top off the benefits, the product is cruelty-free and ophthalmologically tested.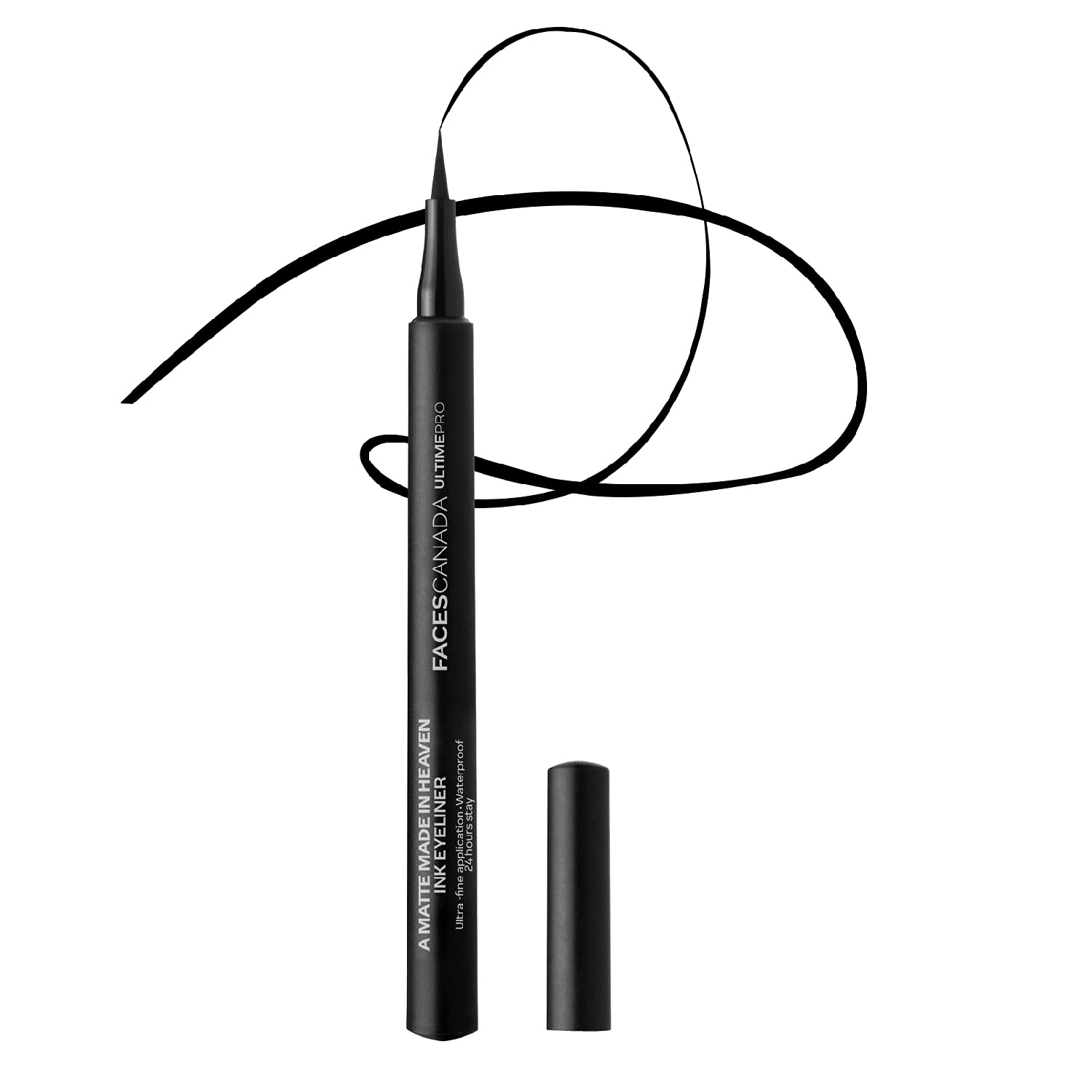 Original Price : Rs. 599
Offer Price : Rs. 419
(as of 14/1/2023 10:30 IST)
2. COLORBAR ULTIMATE EYE LINER
For richly defined eyes in mere seconds, get your hands on this inked eyeliner by COLORBAR. Its flexible precision tip adapts to the contours of your eyelids to create sharp strokes and dramatic wings with ease. Unlike most other inked liners, the product gives a natural-looking matte finish and is ideal for low-profile makeup looks. This product is free from parabens, formaldehyde, and mineral oil, and is a must-have for your Great Republic Day Sale wishlist.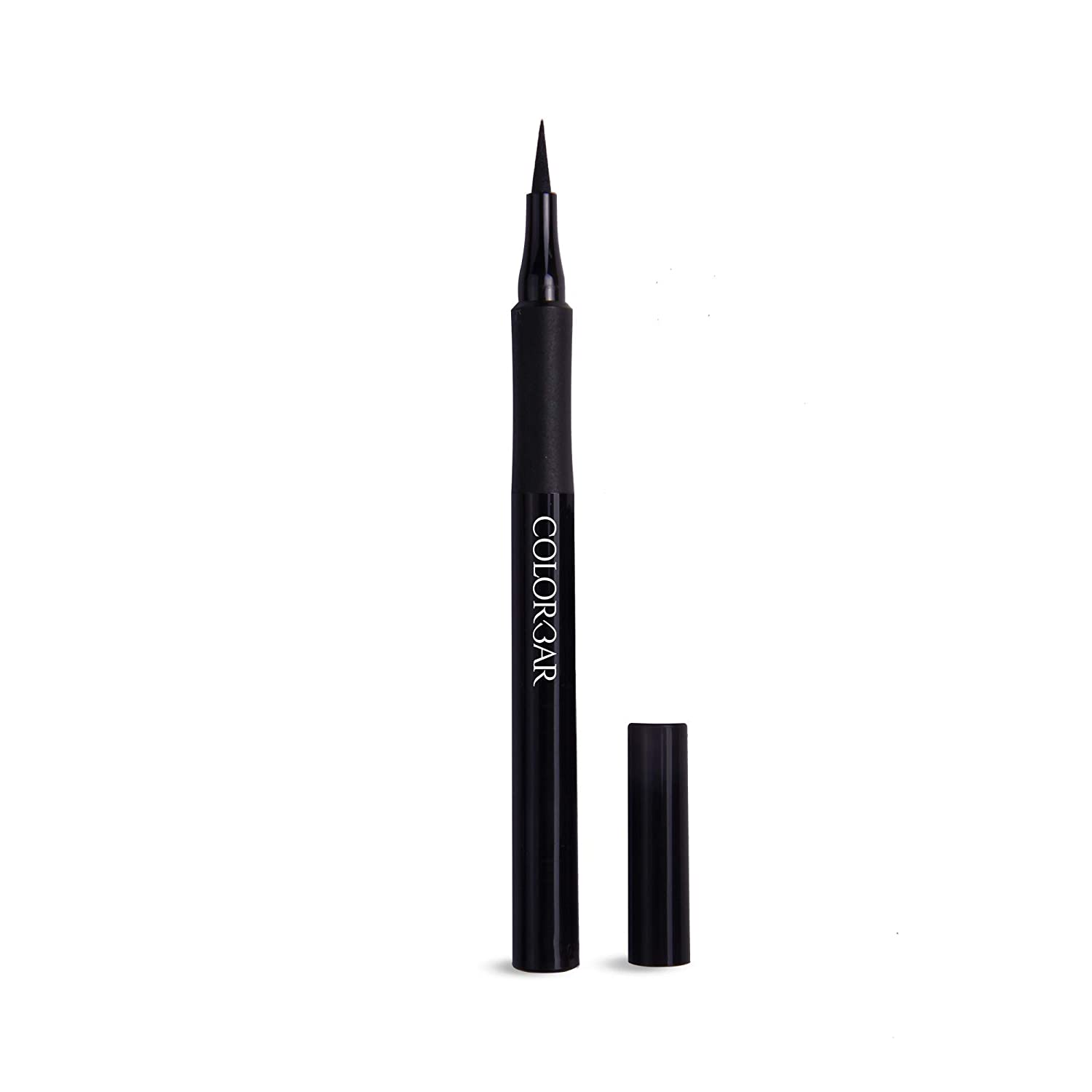 Original Price : Rs. 595
Offer Price : Rs. 455
(as of 14/1/2023 10:30 IST)
3. Ruby's ORGANICS Smoked Kohl Pencil
You should definitely try out this kohl pencil by Ruby's ORGANICS to go easy on your eyelids while applying makeup. Infused with nourishing almond oil, jojoba oil, shea butter, and mango seed butter, the eyeliner moisturizes and conditions the sensitive skin of your eyelids. In addition, its buttery consistency prevents tugging or wrinkling. The product is crafted with clean ingredients and is free from parabens, silicones, and petrochemicals.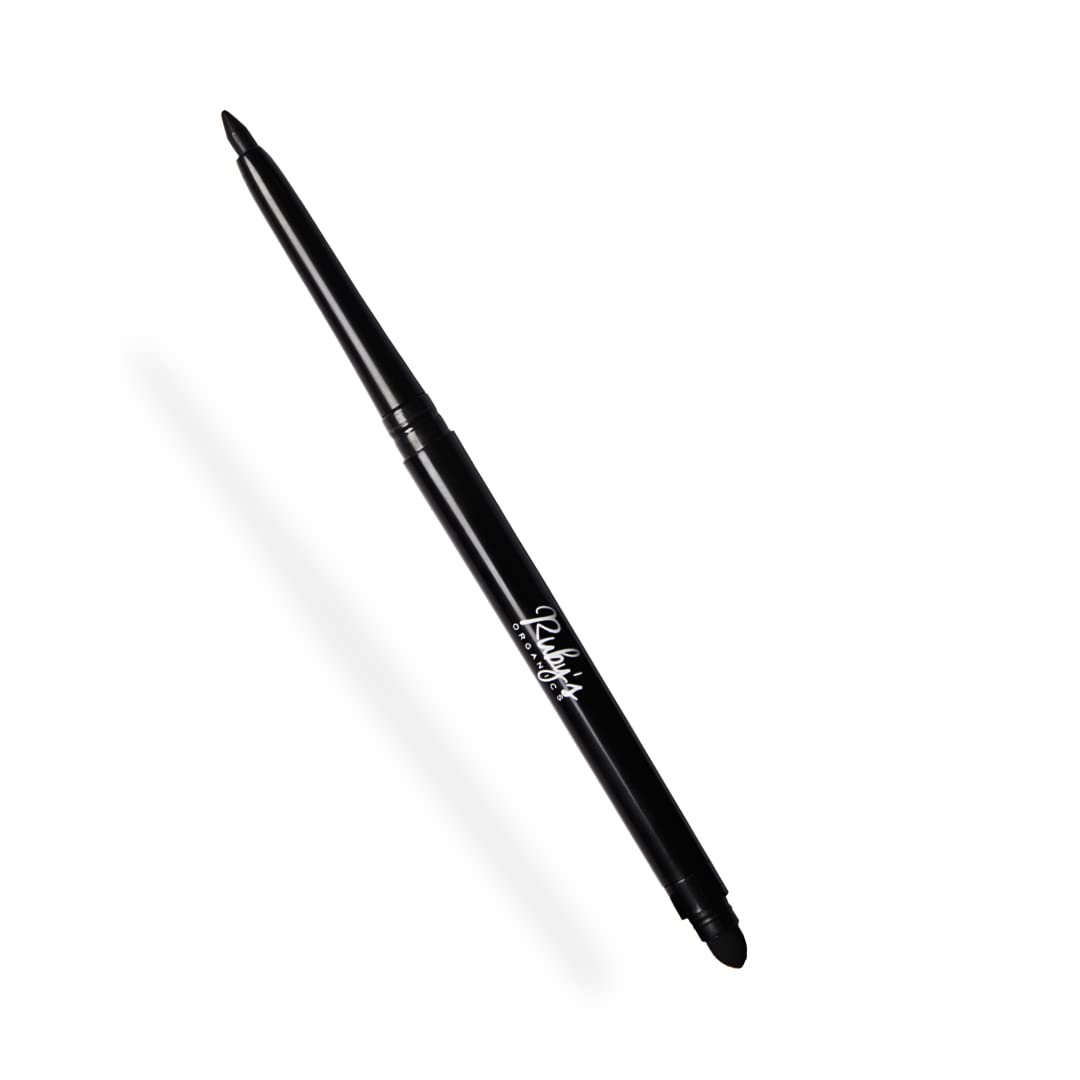 Original Price : Rs. 650
Offer Price : Rs. 553
(as of 14/1/2023 10:30 IST)
4. REVLON COLORSTAY LIQUID EYE PEN
The unique felt tip of this liquid eyeliner pen by REVLON is perfect to create a cat-eyed look. It has an intensely-pigmented jet black color that is useful for defining your eyes. For long-lasting makeup, the product is absolutely suitable as it is smudge-proof, water-proof, and transfer-proof, which eliminates the need of reapplying. Also, it glides smoothly without tugging on the eyelids.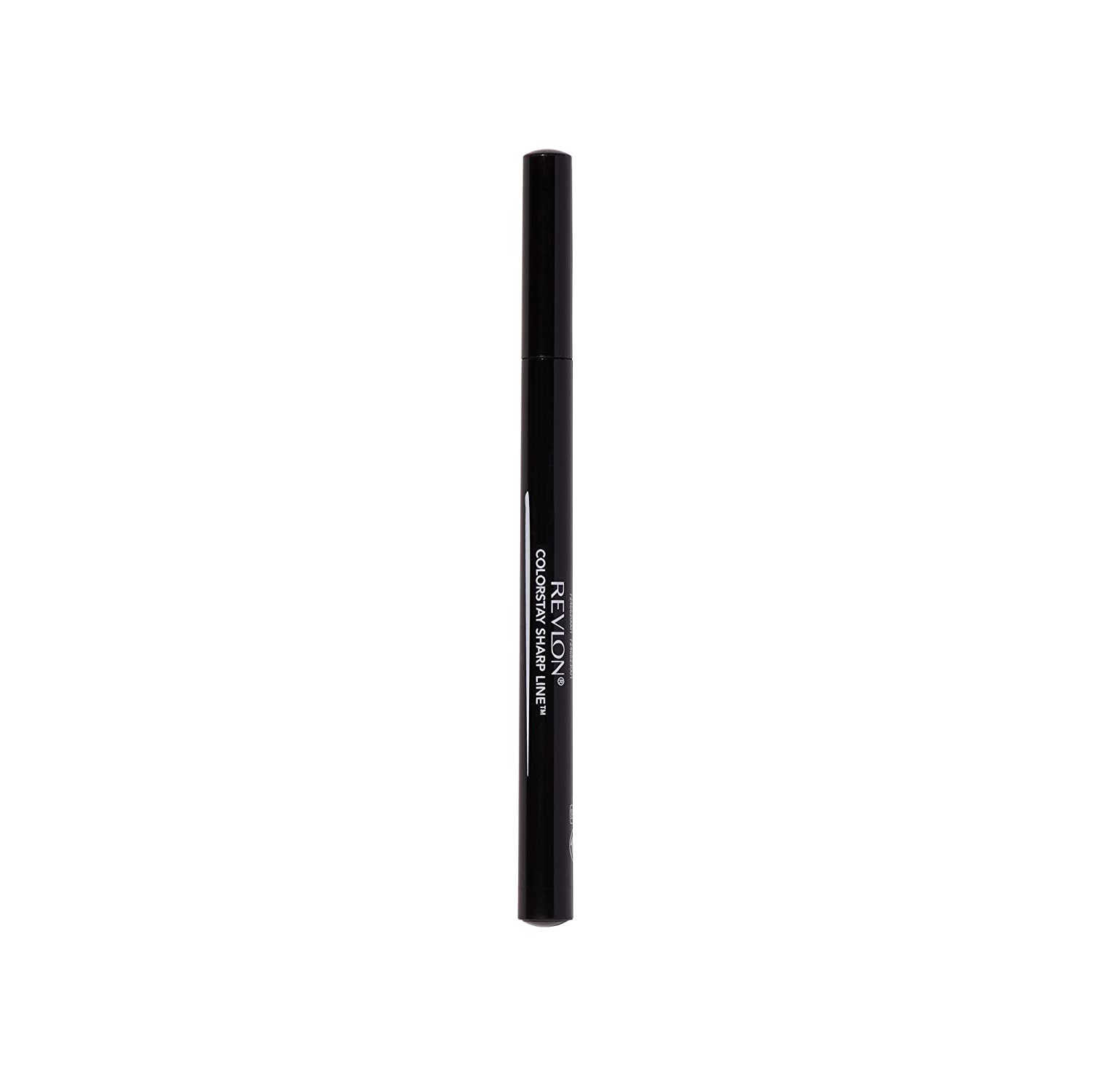 Original Price : Rs. 1,100
Offer Price : Rs. 940
(as of 14/1/2023 10:30 IST)
5. LAKME ABSOLUTE GLOSS ARTIST LIQUID EYE LINER
This liquid eyeliner by LAKME ABSOLUTE gives a stunning, shiny finish to spruce up your eye makeup. With its easy-to-glide formulation and rich color pay-off, a little amount of this product goes a long way. It has a unique brush tip that aids in precise strokes and gorgeous wings. The product is smudge-proof, long-lasting, and will soon be available at a discounted price on Amazon's Great Republic Day Sale.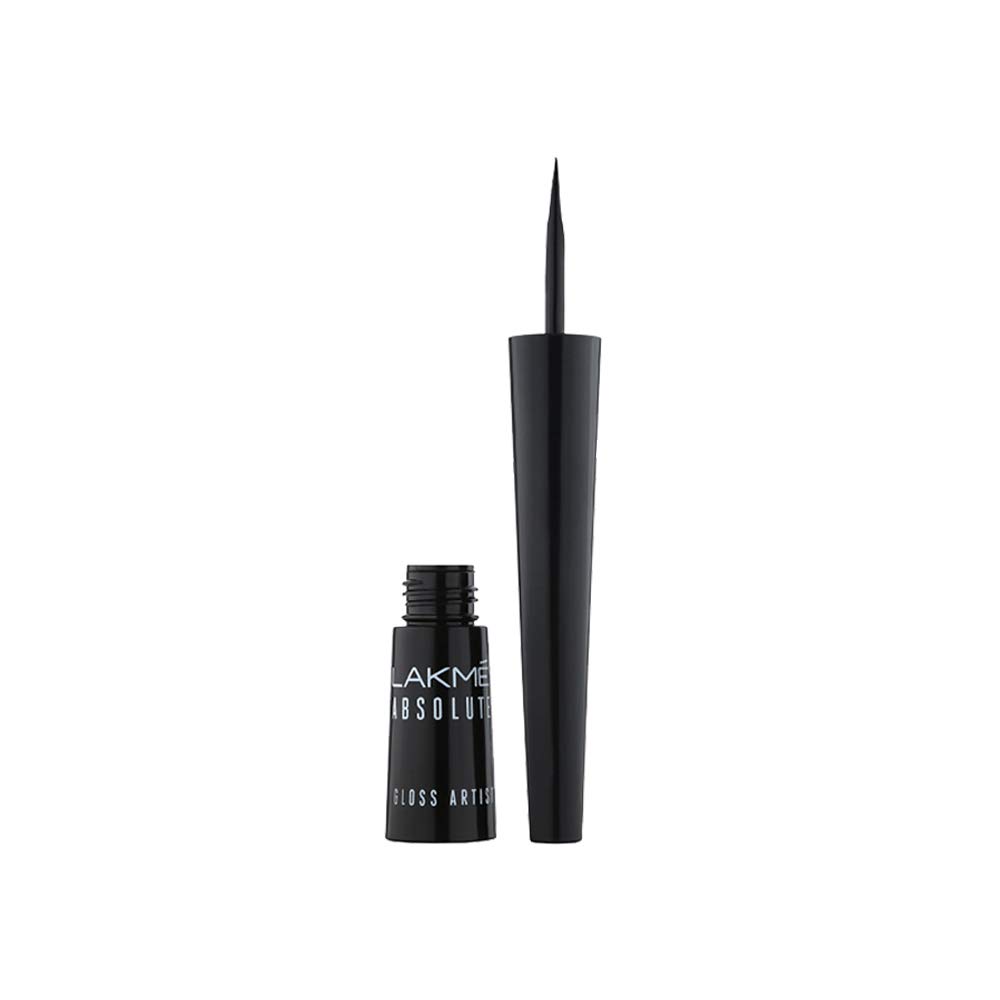 Original Price : Rs. 700
Offer Price : Rs. 620
(as of 14/1/2023 10:30 IST)
6. MAYBELLINE NEW YORK the COLOSSAL Liner
To create thick strokes and dramatically "colossal" wings, go for this inked eyeliner by MAYBELLINE NEW YORK. Its flexi-tip provides an error-free application to define your eyes and glide smoothly. Its Ink Pigment Technology ensures you get richly-colored strokes that do not fade and last for hours. Also, the eyeliner dries quickly, so you don't accidentally smudge it.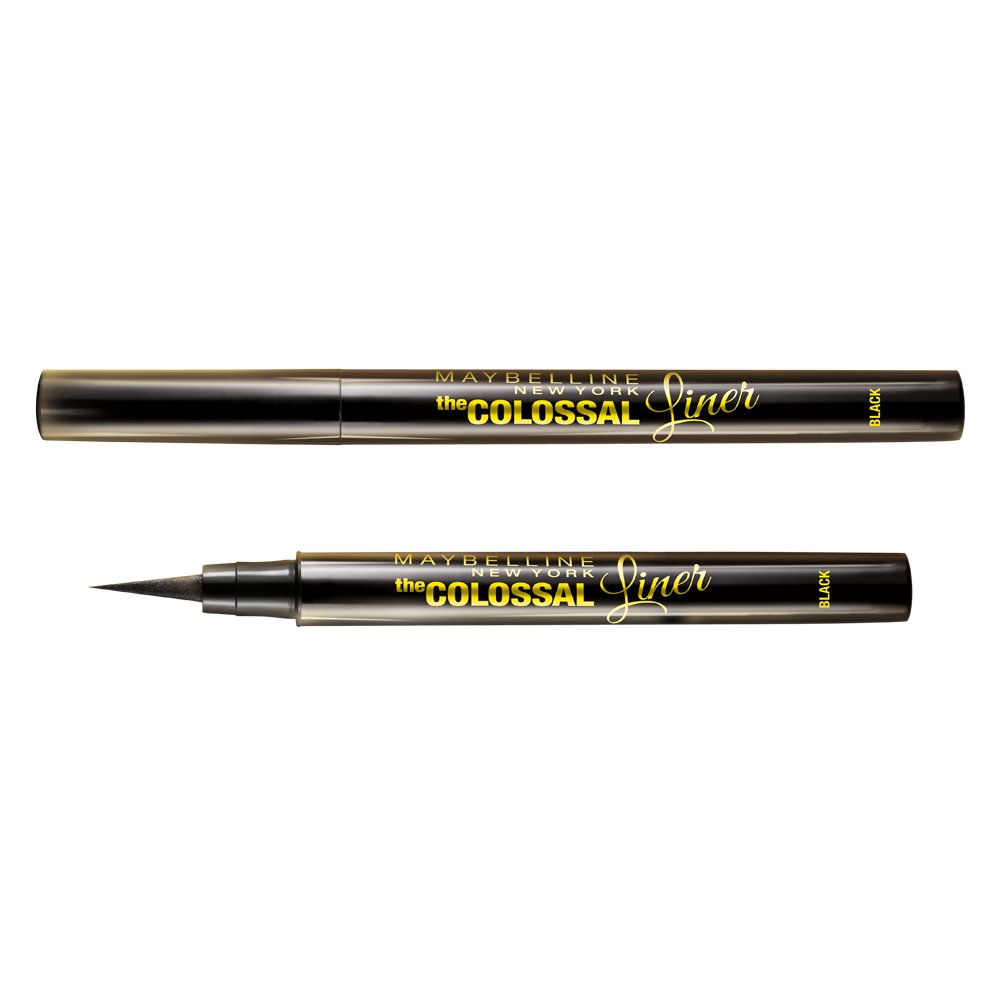 Original Price : Rs. 449
Offer Price : Rs. 310
(as of 14/1/2023 10:30 IST)
7. Revlon ColorStay One-Stroke Defining Eyeliner
Suitable for the waterline as well as the outer rim of the eyes, this eyeliner by Revlon doubles up as a kohl to define your eyes. It has a wax-based formulation that makes it glide smoothly without giving a blotchy, or uneven finish. The product is water-proof and perfect to last all day long. It is available in a natural black and a stunning silver shade on Amazon. Snag it to your wishlist before the Great Republic Day Sale 2023 goes live and you can get it at a tempting price.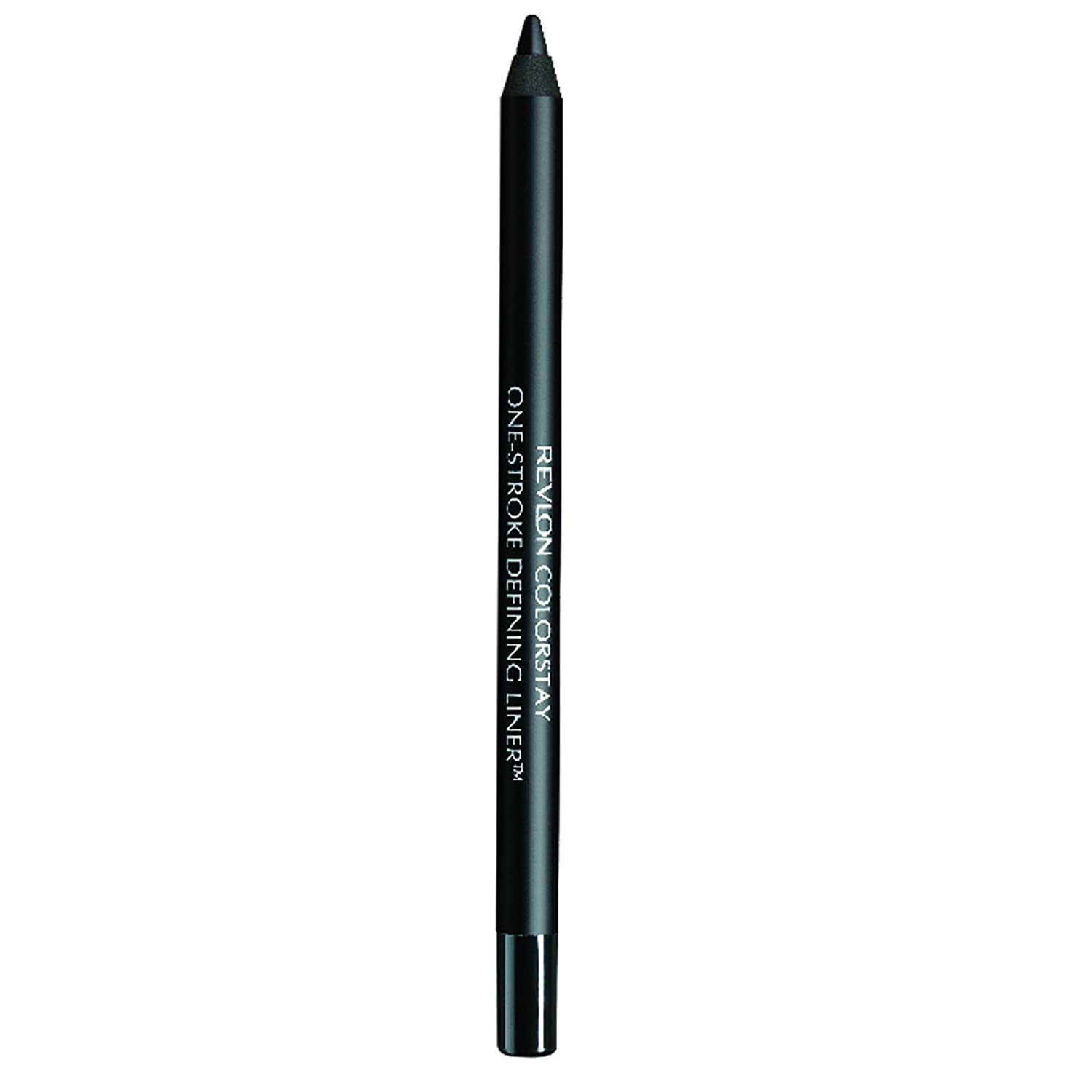 Original Price : Rs. 710
Offer Price : Rs. 579
(as of 14/1/2023 10:30 IST)
8.NYX PROFESSIONAL MAKEUP RETRACTABLE EYELINER
This eyeliner by NYX PROFESSIONAL MAKEUP is buildable, so you can layer it up for intense pigmentation. It has a buttery consistency that makes it glide smoothly over the eyelids without tugging your skin. You can blend out this product over your eyelids for a diffused, smokey effect. The product is available in black, brown, and other bright-colored shades, which you can shop for at discounted prices once the Great Republic Day sale is live.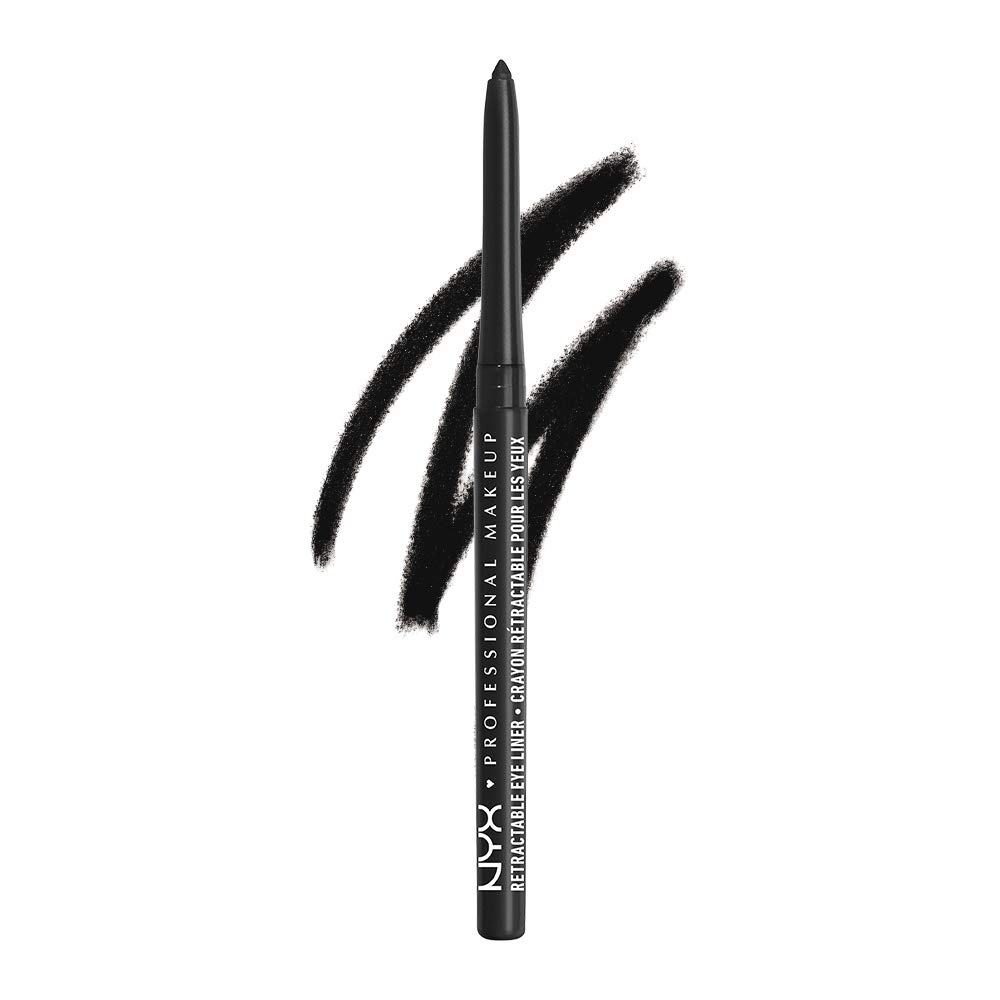 Original Price : Rs. 1,878
Offer Price : Rs. 832
(as of 14/1/2023 10:30 IST)
9. Rimmel London Scandaleyes Waterproof Gel Pencil
Ideal for sensitive eyes, this gel pencil by Rimmel is dermatologically and ophthalmologically tested. It gives an intense color pay-off and is available in natural and off-beat shades to suit every mood. Its consistency is soft and creamy, which makes it glide like a dream. To top off these benefits, the product is smudge-proof, sweat-proof, heat-proof, and easy to apply.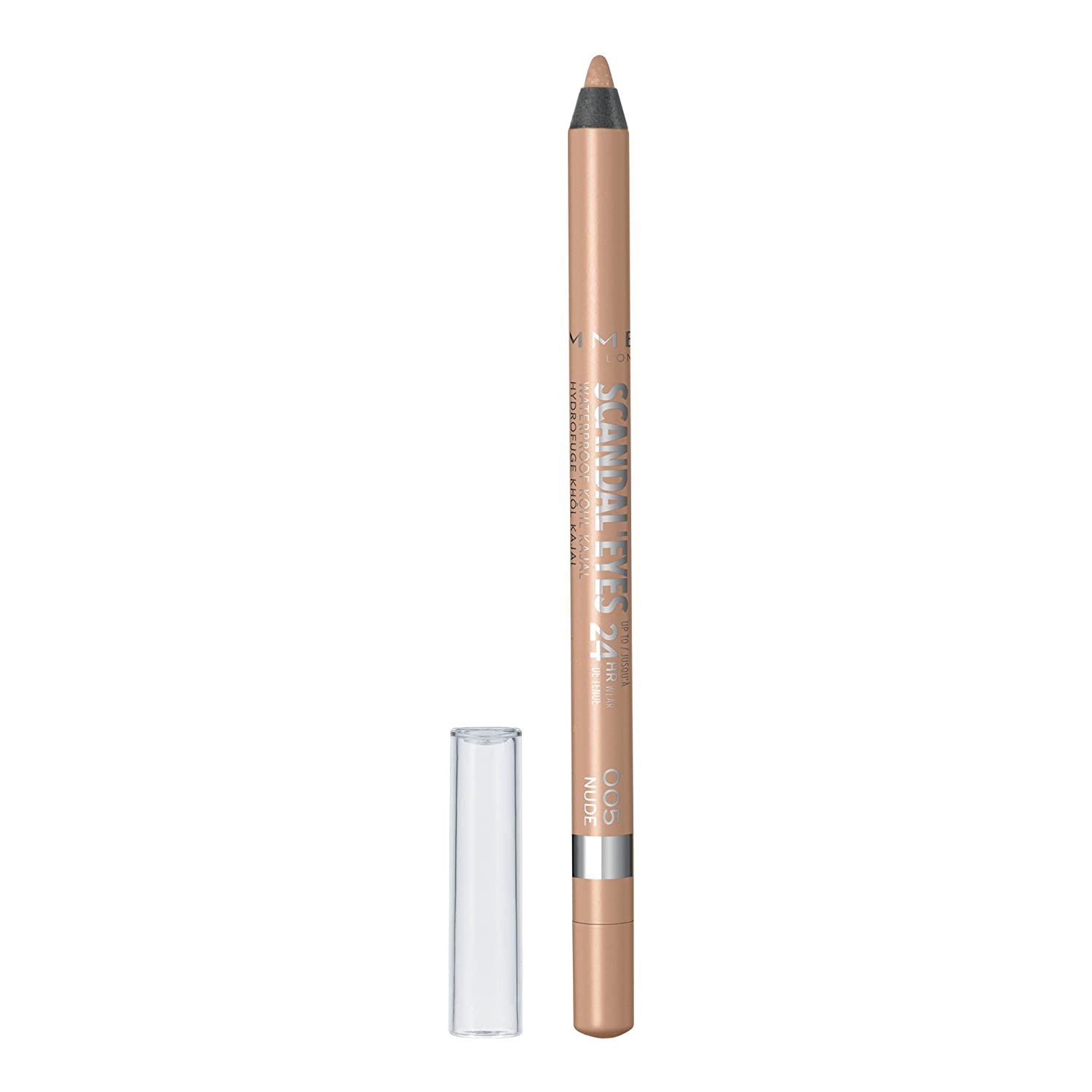 Original Price : Rs. 2,399
Offer Price : Rs. 910
(as of 14/1/2023 10:30 IST)
10. Colorbar All-matte Eyeliner
This advanced formulation by Colorbar is perfect for a flawless matte finish. The product dries quickly after application and lasts for long hours without flaking or smudging. It is so lightweight that you forget you're wearing makeup minutes after application. The product resists sweat and humidity to stay intact. Also, its precision tip aids in creating sharp strokes and beautiful wings.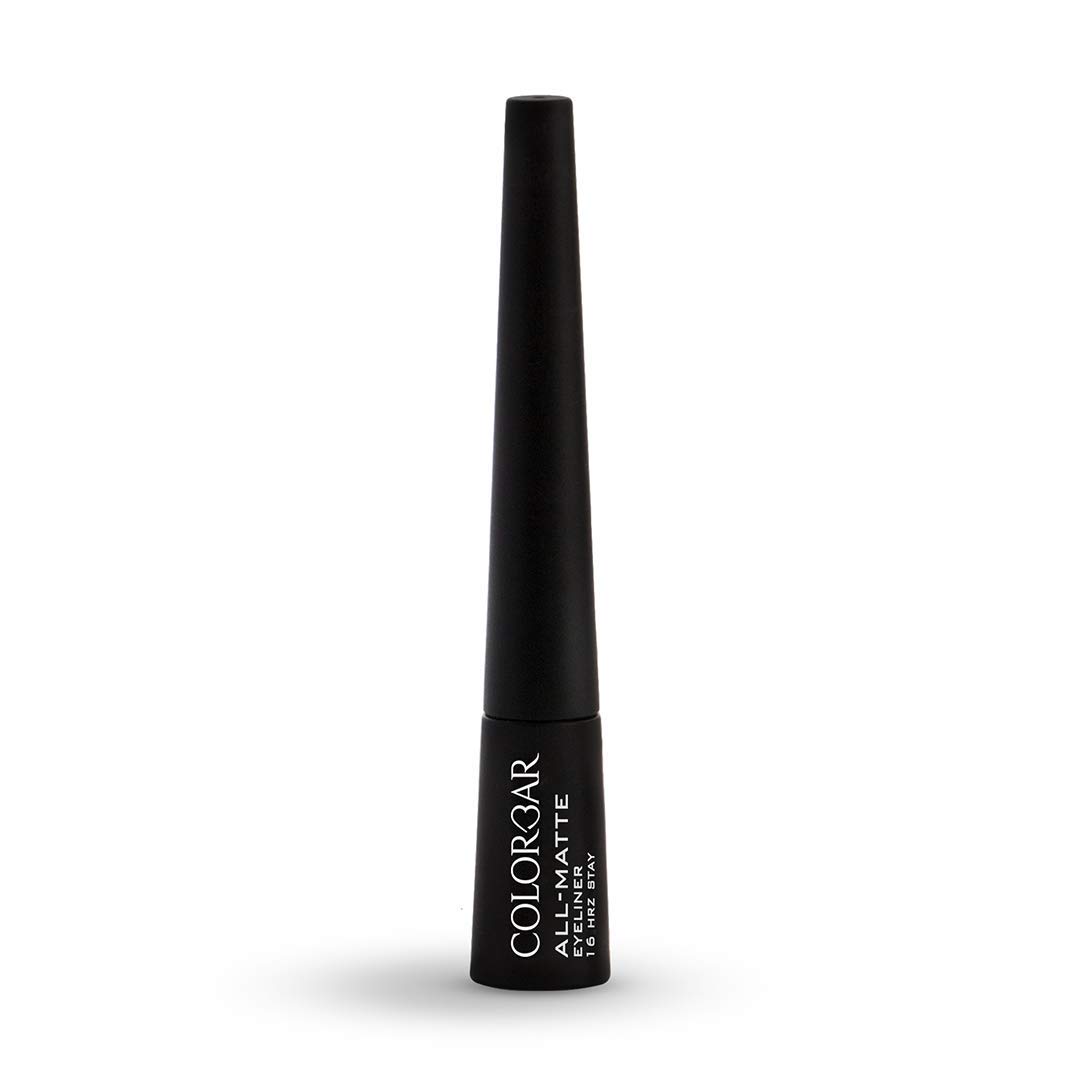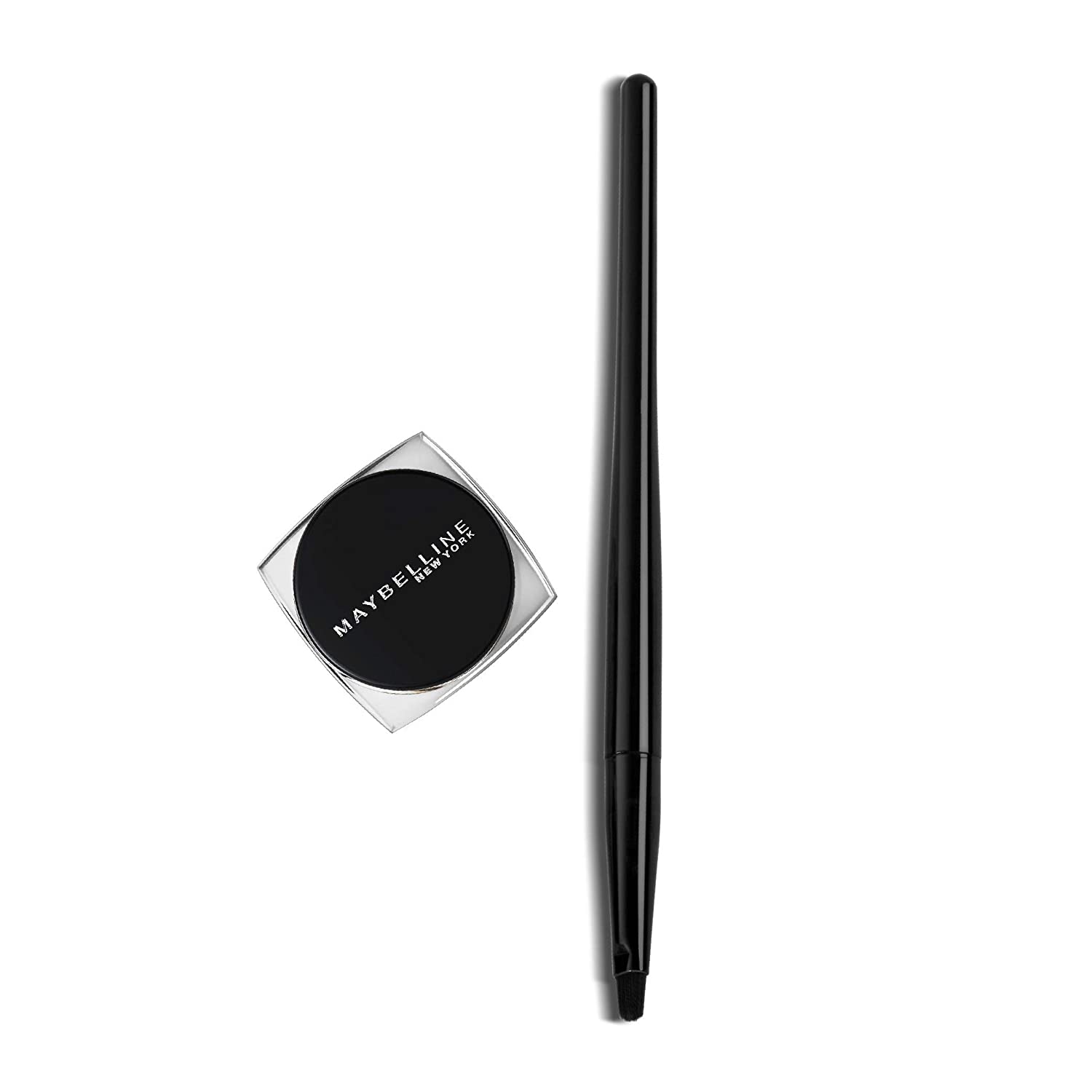 Original Price : Rs. 599
Offer Price : Rs. 371
(as of 14/1/2023 10:30 IST)
The above-mentioned products are some of the most premium eyeliner products available on Amazon. If you wishlist them now, you can buy them at discounted prices as soon as the Great Republic Day Sale goes live, while saving some big bucks. Happy shopping!
About The Author
Anoushka is certified in Professional Skincare and is a Mass Media (Journalism) graduate from Mumbai University. As a...n experienced writer, she is an advocate of sustainability in skincare, haircare, fashion, and lifestyle. She loves mind-stimulating conversations, trivial or intense, which fuel her creative ideas. In her leisure time, she enjoys yoga, sitcoms, reading, early morning beach walks, and cafe hopping.
Read more
Top Comments
There are no comments in this article yet. Be first to post one!