7 Essential Products for Your Shower Time from Amazon Deal of the Day
Shower time is the most intimate and refreshing time of the day, so make sure you have the right products like these from Amazon Deal of the Day.
Updated on Sep 13, 2022 03:23 PM IST | 84.3K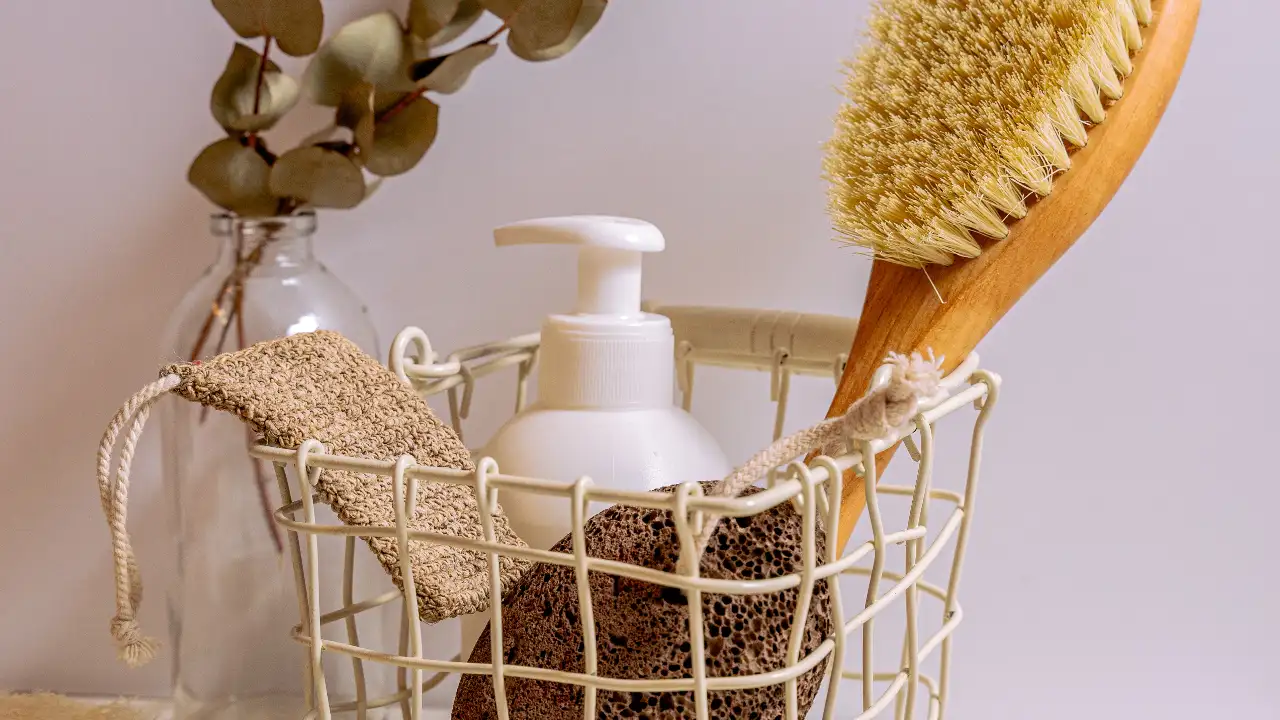 A nice relaxing bath after a long day is what we need to end the day on a positive note. You definitely don't wish to ruin your shower time with an irritating soap or an itchy loofah, right? This is why it is important to learn about the ingredients for the shower essentials that you are buying and know how and when to use them. We have curated a list of essential shower products you can buy from Amazon Deal of the Day.
7 Essential Products for A Relaxing  Shower Time
This bathing bar from WOW skin science has a 5.5pH which protects and restores your skin's pH mantle. Your skin has a natural pH of 5.5 which is on the acidic side to keep the germs out and this bathing bar helps keep that feature intact. This bathing bar is soap-free so it does not dry out your skin. It also contains lemon and orange oils for stimulating collagen production. It forms a luxurious lather that gently cleanses your skin and makes it soft and supple. The bathing bar also contains a prominent amount of vitamin C that adds a refreshing zesty aroma to it and its antioxidant properties help in protecting the skin.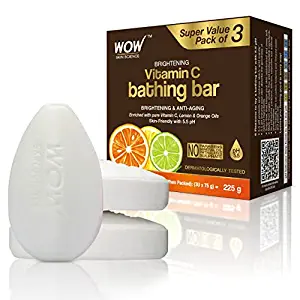 Use this body wash from Mamaearth for glowing skin, as it is crafted with the goodness of natural ingredients like turmeric and saffron. Ubtan is an age-old ayurvedic paste that has been used by Indian households for as long as we can remember to clean people's faces and bodies and add radiance. The turmeric present in this body wash deeply cleanses and unclogs skin's pores and removes excess dirt and oil. The walnut extract provides natural exfoliation while the saffron adds glow and moisture. This product is free from sulfates, parabens, and petroleum.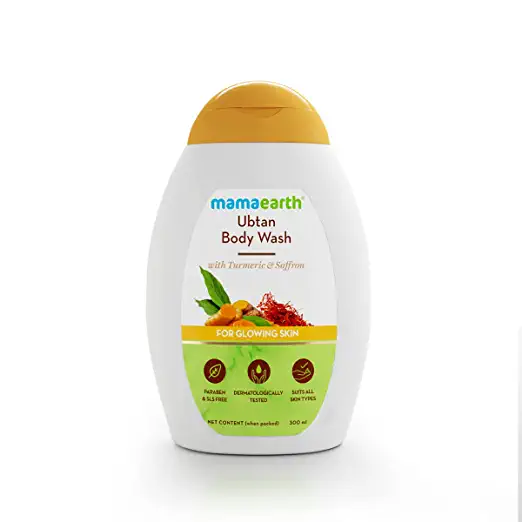 3. Be Bodywise 1% Salicylic Acid Body Wash
When your body is layered with sweat, and dirt and needs deep cleansing, this is the product you need. Salicylic acid is the key ingredient of this body wash and it is a potent BHA agent that helps in the deep exfoliation of your skin. The 1% content of salicylic acid present in this body wash helps in preventing body acne and enhances the appearance of strawberry legs. It also contains chamomile extracts that leave your skin feeling refreshed.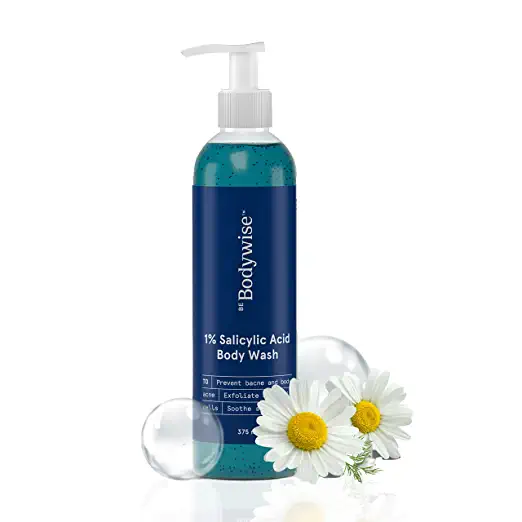 4. Pilgrim Volcanic Lava Ash Body Scrub & Polish
This amazing body scrub is a perfect blend of premium ingredients like volcanic lava, yugdugu, and white lotus, popularly used by the Korean skincare industry for ages. This unique Korean formulation is soap-free and has a moisturizing effect on the skin. This body scrub helps to exfoliate your skin, remove tan from areas like the underarms, knees, and elbows, and tightens your skin, thus minimizing early signs of aging. It also contains sesame oil, coconut oil, and soybean extract. This is an FDA-approved product that contains no sulfates, parabens, or mineral oil.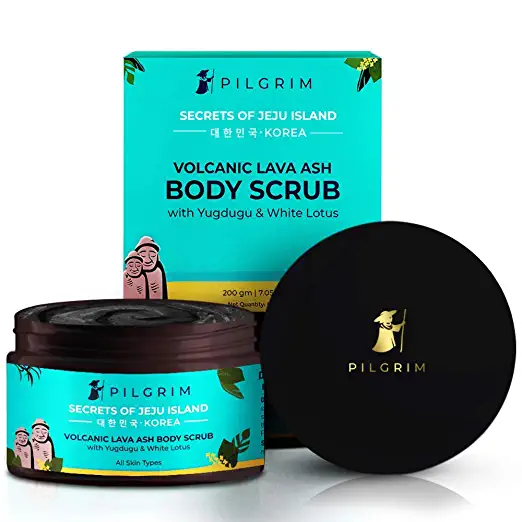 This loofah or body exfoliator from Vega is 100% natural and does not contain any harmful plastic that scrapes off the protective layer of your skin. Regular use of this product helps to cleanse, massage, and exfoliate your entire body. You can strap it to your hand or attach it to your towel to reach the back of your body. You can also lather it up with any body wash and bathing bar before applying it to your skin. Remember not to rub it with exceeding force as that can be unhealthy for the skin.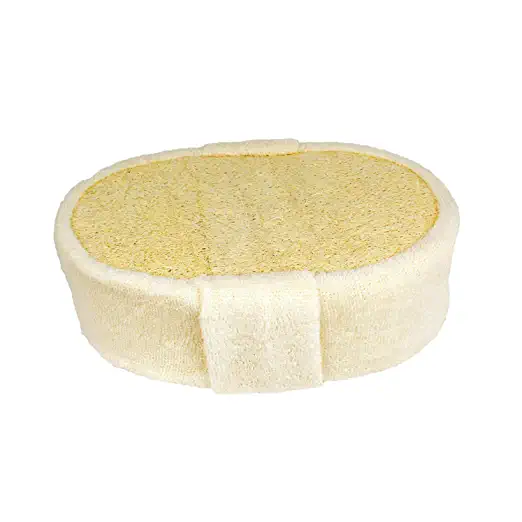 6. Sirona RefreshingIntimate Wash
This gentle and natural cleansing product is for maintaining the hygiene of the intimate parts of your body. With the goodness of real exotic oils, this product takes utmost care of your intimate areas and adds a pleasant feeling of purity and freshness to your body. Made with natural oils like olive oil, tea tree oil, and jojoba oil, this product helps in maintaining the pH balance of your intimate regions. The subtle hint of oud keeps your intimate regions odor-free. This dermatologically tested hypoallergenic intimate wash also contains Tasmanian pepper fruit extracts, golden root extract, and butterbur.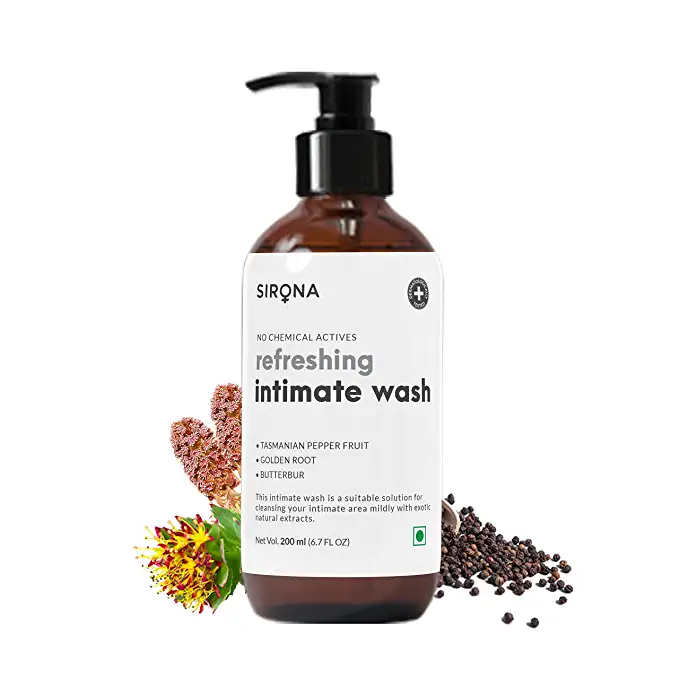 This is a dry and weightless body oil that can be quickly absorbed by your skin and can lock in moisture into the deeper layers of your skin. It soothes dry areas of your body and improves overall skin texture and tone, thus, making your skin soft and silky. It is formulated with argan oil, olive oil, and avocado oil along with a signature Moroccan oil scent. The ideal way to use it is by spraying a layer of the oil on your body, immediately after you come out of a shower and massaging it lightly.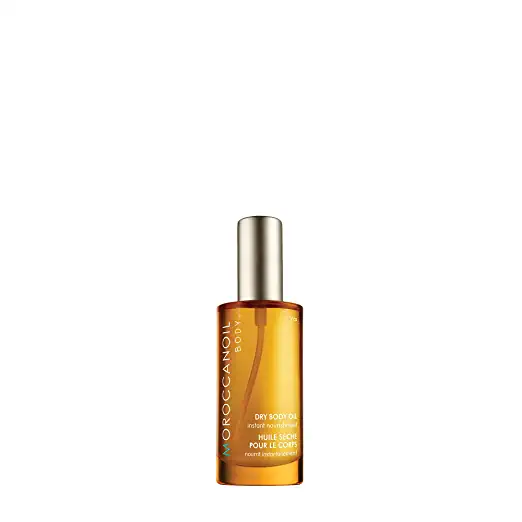 Make your shower time even more luxurious and premium with the above-mentioned products. A right shower time product can improve your overall skin health in the long run. Grab these exciting deals on shower essentials from the Amazon Deal of the Day before it is too late.
Disclaimer: This article contains sponsored links and the content is created by Pinkvilla. We, at Pinkvilla, curate products only after detailed research based on shopping trends, product ratings, and honest customer reviews. Our aim is to make your shopping experience convenient and worth every penny. Happy shopping!
8 Best deep conditioners for super-nourished hair
7 Skincare Products From Amazon Deal of the Day that You Can't Miss Out On
Top Comments
There are no comments in this article yet. Be first to post one!