14 Hydrating Face Masks to Boost Your Skincare Routine
Find the best hydrating face masks for your skin type today. Improve your skin's texture and appearance and get a glowing complexion with the perfect mask.
Updated on Mar 16, 2023 | 12:52 PM IST | 521.3K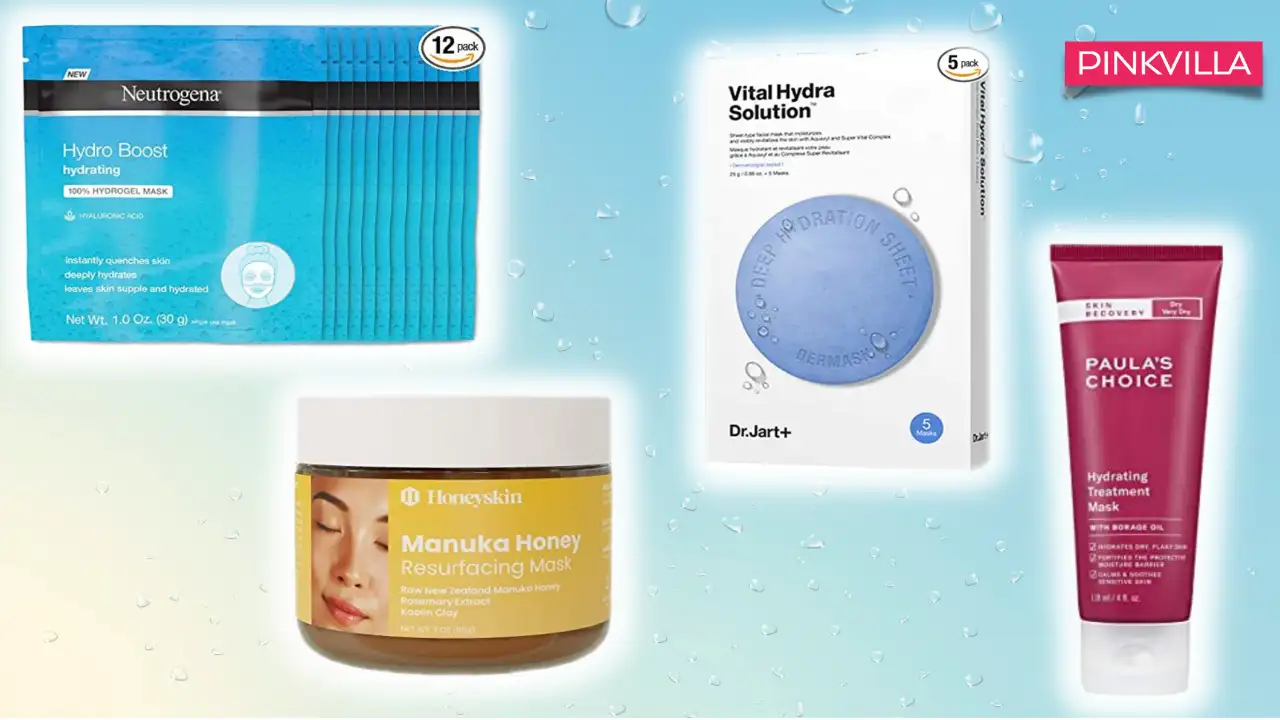 The products curated for this article are independently chosen by the editorial team. If you make a purchase through the
links
mentioned below, we may receive a commission. Check out our
product research & curation process
When it comes to skin care, hydrating face masks are one of the most popular products available. You may wish to add an extra boost of hydration after a long day or just need a little pick-me-up for your skin, these face masks can do the trick. From sheet masks to clay masks, there's a variety of options to choose from, so you can find the perfect fit for your skin type and needs.
"Face masks can be an effective way to deliver an intensive burst of nourishing and therapeutic skin care ingredients in a highly concentrated form," explains board-certified dermatologist Dr. Nikhil Dhingra of Spring Street Dermatology in New York.
A facial mask, or face mask, can be a great addition to your skincare routine and boost your skin health over time. Depending on your skin type and goals, different masks work better for different people. From gentle cleansing masks to nourishing ones, these products mentioned in the list below have clinically proven to add moisture to your dry and damaged skin.
Our Top Picks
14 Hydrating Face Masks to Keep Your Skin Glowing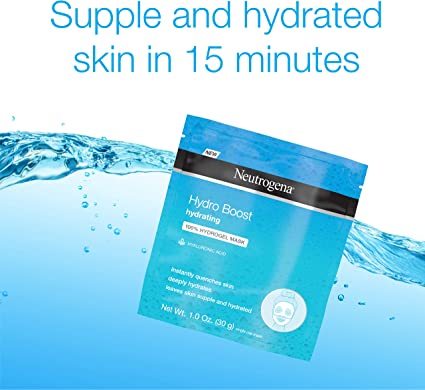 This 100% Hydrogel Face Sheet Mask helps to maintain skin's essential moisture . It holds up to 50% more essence than a standard paper face mask. The moisturizing hydrogel sheet mask is formulated with hyaluronic acid, a compound found naturally in skin and leaves skin feeling smooth and supple (1). Cleanse your skin, apply this mask from Neutrogena, leave it on skin for 15 to 30 minutes and then apply a facial serum to get the best results.
Pros
Dermatologically tested
No parabens
No dyes
No alcohol
Non-comedogenic
Great for dry skin
Cons
Contains fragrance
Costly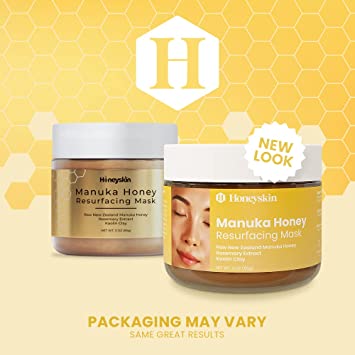 This hydrating face mask is all natural and designed to gently exfoliate, soothe, and hydrate your skin. It is formulated with ingredients like aloe vera, bentonite clay, and manuka Honey. Manuka honey is a natural anti-inflammatory ingredient, helping to relieve skin irritation and inflammation from acne, while aloe vera's cleansing properties help keep acne away (2). The clay in the mask works as a face exfoliator without the abrasiveness of a face scrub, so you can use it regularly without worries of over-exfoliating or exaggerating wrinkles. Rosemary leaf extract  is an extremely beneficial ingredient in skin care due to its anti-inflammatory and antioxidant properties (3).
Pros
Cruelty-free
No paraben and sulfate
Recyclable
Great for acne-prone and oily skin
Perfect for all ages
Suits both men and women
Cons
Too drying
May cause flaking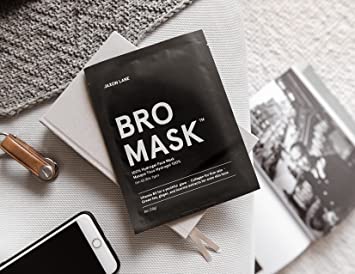 This powerful hydrogel face mask has a thick gel-like texture to deliver active ingredients deeper into skin for greater hydration, higher efficacy and adhesion over paper masks. Your skin will quickly feel tighter, brighter, and more youthful and these large, durable face mask sheets won't tear on application. It has no offensive chemical smell & won't irritate. This face mask contains collagen, vitamin B3 niacinamide serum & green tea and is suitable for both men and women.
Pros 
Paraben-free
No sulfate
No phthalate
Lightweight
No scent
Perfect for men
Cons
Not easy to use
Expensive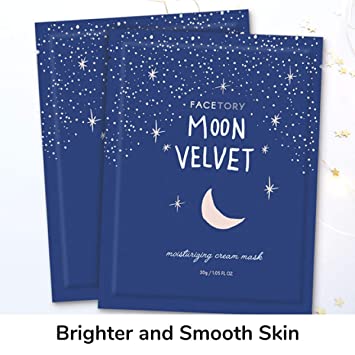 This sheet mask contains shea butter which is a conditioning ingredient that helps lock in hydrating and nourishment to improve dry skin and dry patches. This ingredient is great for dry skin types because it improves the appearance of fine lines and wrinkles. It also contains jojoba seed oil to balance and control sebum production, calm acne, and soothe dry skin (4). The milk cream essence present in it nourishes and moisturizes the skin for a smooth, even, and plump complexion, perfect for a nighttime treat.
Pros
Cruelty-free
Paraben-free
No sulfate
No harsh ingredients
Non-irritating
Great for combination skin
Cons
A bit sticky
Not long-lasting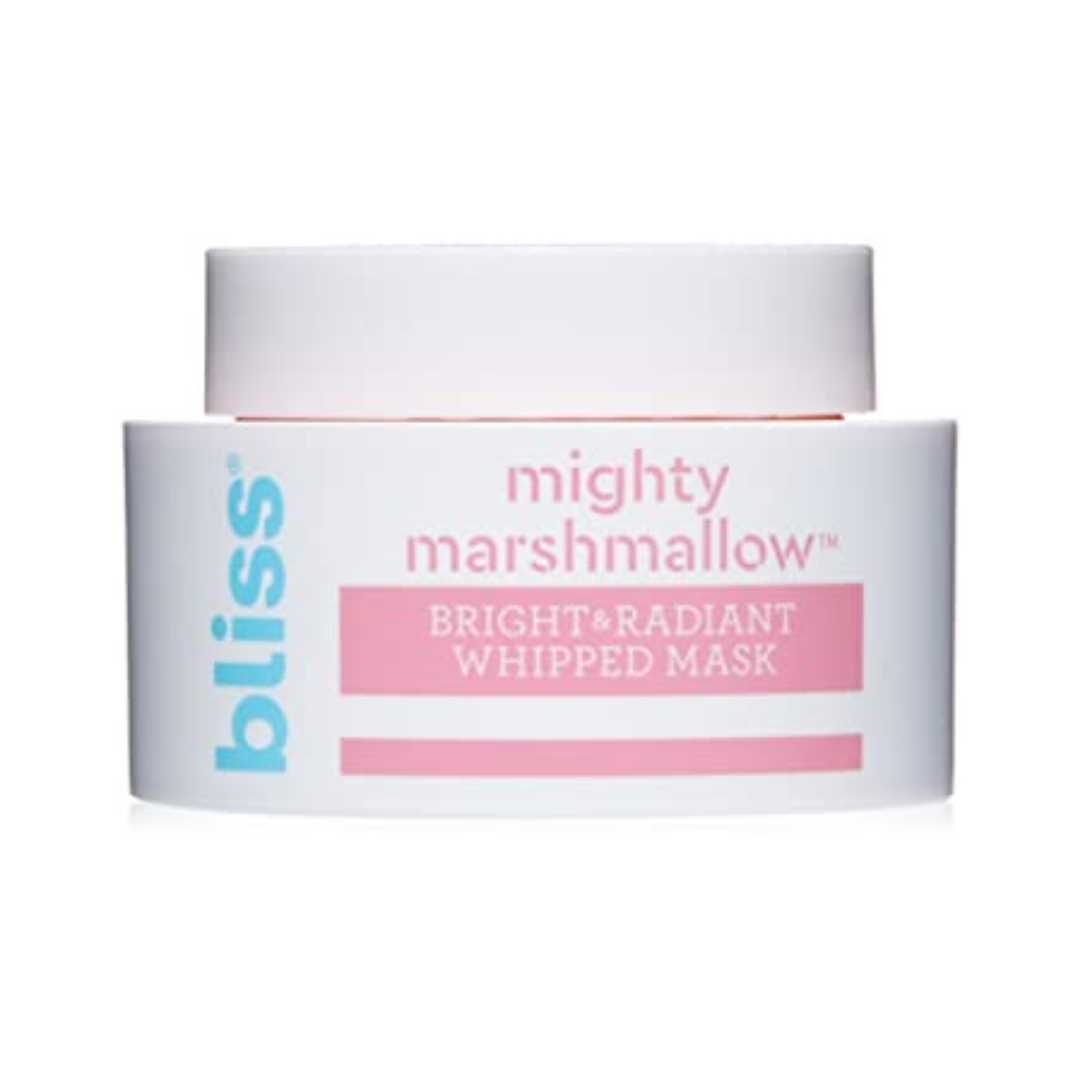 Although it sounds delicious, no you can't eat this, it is for your skin. Made with a brightening boost of marshmallow root extract, this hydrating face mask delivers a surge of hydration to instantly reveal a new luminosity. With the right combination of ingredients, it helps to instantly hydrate, clarify, and brighten your skin. This light mask will improve skin tone and texture, and reduce the appearance of dark spots. Use this regularly to get a complexion that looks smoother and brighter than ever before.
Pros
Vegan
Cruelty-free
No paraben
No phthalates
SLS and SLES free
No irritation
Cons
Overpowering smell
A bit pricey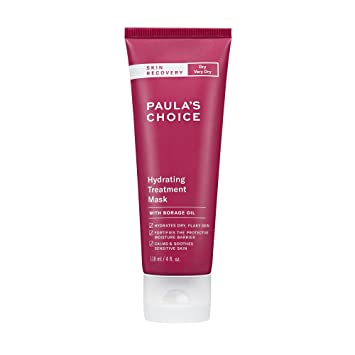 It is the ultimate hydration solution for dry and dehydrated skin. This hydrating face mask includes rich antioxidants such as vitamins A, C, and E, evening primrose, fruit and seed oils to replenish, renew skin and calm redness even from rosacea and eczema. It visibly calms redness and signs of dehydration. With continued use, skin will be left feeling nourished and looking revitalized. Give your skin the boost it needs and treat yourself to an indulgent experience with this hydrating treatment mask today.
Pros
Cruelty-free
No paraben
Dye-free
No mineral oil
Fragrance-free
100 % recyclable
Cons
A bit greasy
Burns a little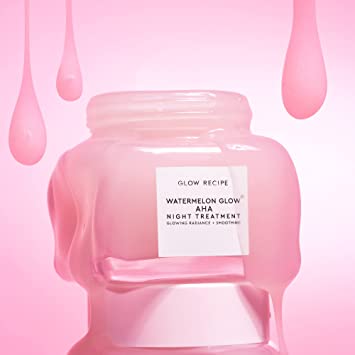 This is a soothing overnight hydrating face mask made with watermelon, hyaluronic acid, and AHA's to hydrate, smooth, and perfect glowing skin. Hyaluronic acid, niacinamide, quinoa peptide, and watermelon enzymes intensely hydrates, soothes, and fights free radical damage. Thus you will have the smooth, brighter, and even-toned skin you have ever wished for.Remember to do a patch test on a small area of skin before using it on your face and use it to give your skin the nourishment it deserves.
Pros
Vegan
Cruelty-free
Paraben-free
No sulfate or phthlate
No synthetic dye
No mineral oil
Cons
Costly
Watery consistency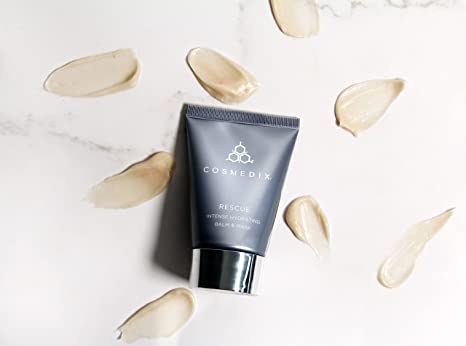 COSMEDIX Balm & Mask is a must-have for those looking to regain their youthful, glowing complexion. This ultra-hydrating balm helps to restore moisture to dry, stressed skin, while the calming mask helps to reduce the appearance of redness and irritation. Together, they work to replenish, protect and soothe your skin, leaving it looking and feeling its best. With its combination of natural extracts and vitamins, this intensive duo can help to restore the look of your skin. With its gentle and mild formula, it won't strip your skin of its natural oils, so you can enjoy a more healthy and glowing complexion.
Pros
Cruelty-free
Paraben-free
No gluten
Non-greasy
Easy to use
Can be used both day and night
Cons
Strong scent
Poor packaging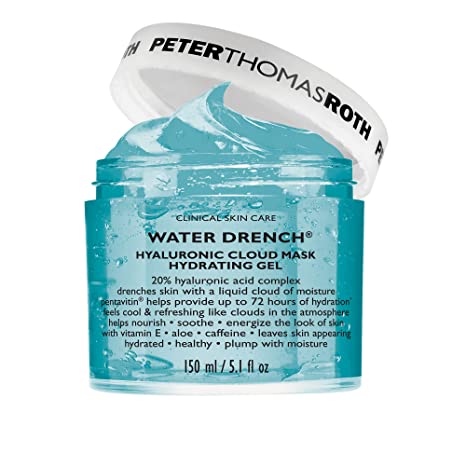 The Peter Thomas Hydrating Gel instantly hydrates and nourishes your skin. It is packed with hyaluronic acid, which is known for its ability to deeply penetrate the skin and hold up to 1000x its weight in water to provide intense hydration. Its unique cloud mask formula plumps and firms the skin, while  its aloe vera and rose extracts soothe and moisturize. This luxurious gel mask is gentle enough for all skin types and offers long-lasting hydration and nourishment. With regular use, it helps your skin to feel incredibly soft, smooth, and supple.
Pros
Glides smoothly
Visible results
Skin feels soft
No clogging of pore
No irritation
Easy to use
Cons
Causes breakouts
Expensive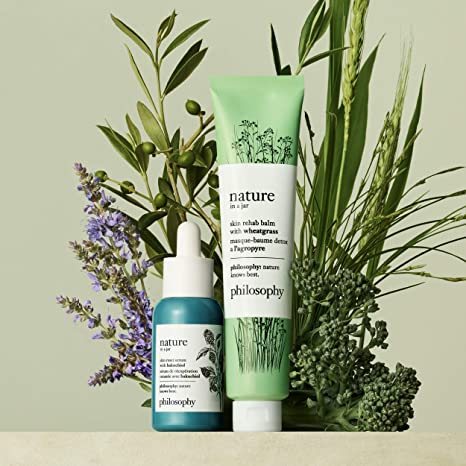 This is an all-in-one balm packed with natural ingredients like wheatgrass and sunflower seed oil to help nourish, repair, and protect your skin. The wheatgrass extract helps to provide deep hydration and nutrition to the skin while the sunflower seed oil helps to lock in moisture to keep your skin looking and feeling healthy. It also helps to reduce inflammation, improve skin tone and texture, and prevent the signs of aging. This balm is perfect for any skin type and is ideal for those with dry or irritated skin. It's lightweight and non-greasy formula makes it easy and suitable to use everyday. 
Pros
Vegan
Natural ingredients
No scent
Quick absorption
No clogging of pores
Suitable for sensitive skin
Cons
A bit oily
Costly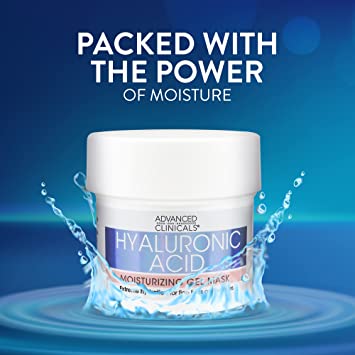 This intensely hydrating facial mask helps to nourish, restore, and protect your skin. This lightweight mask is formulated with high concentrations of hyaluronic acid, which helps to deeply hydrate and draw moisture into the skin. It also contains natural plant extracts that help to soothe,calm, and nourish the skin. This luxurious moisturizing gel mask is perfect for all skin types, and it helps to improve skin's elasticity and reduce the signs of aging. Its unique formula helps to lock in moisture, leaving your skin feeling soft, smooth, and hydrated for hours.
Pros
Cruelty-free
Clinically-tested
Dermatologist-tested
Allergy-tested
Non-irritating
Great texture
Cons
Strong smell
Difficult to remove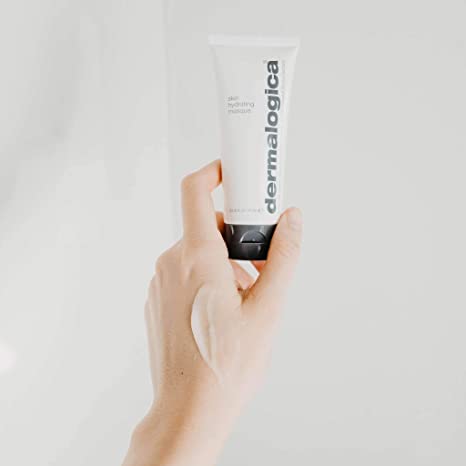 The Dermalogica Skin Hydrating Masque is a luxurious face mask that helps to restore and maintain your skin's natural balance. Formulated with a blend of botanical extracts and active ingredients, the masque deeply hydrates and revitalizes the skin, giving it a smoother, softer appearance. The calming scent of lavender and chamomile work to soothe the senses, while the cooling formula helps to reduce puffiness and redness. Apply it generously and leave on for 10-15 minutes and your skin will be left looking and feeling refreshed.
Pros
Cruelty-free
Vegan
No paraben
No gluten
No irritation
Great packaging
Cons
Costly
Strong smell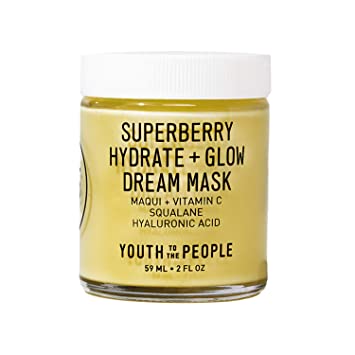 Youth To The People Mask is a supercharged night-time hydration mask that helps to give your skin a brighter, healthier-looking glow. Formulated with a blend of superberries, including acai, maqui, and yumberry, it helps to boost your skin's radiance and clarity. It also contains hyaluronic acid, which helps to lock in moisture and keep your skin looking healthy and hydrated. This mask will leave your skin feeling soft, revitalised, and glowing so you can wake up each morning to a refreshed, energised, and renewed complexion.
Pros
Vegan
Cruelty-free
Paraben-free
No phthalate
No sulfate
Mineral-oil free
Cons
No glow
Pricey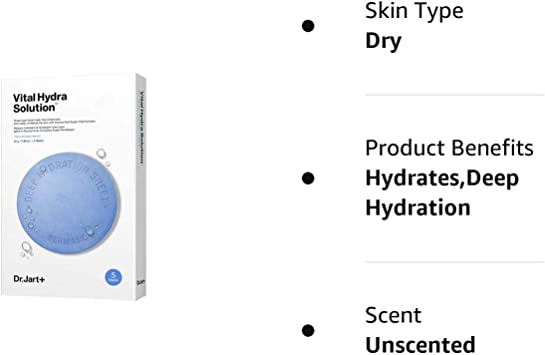 This unique and innovative Dr.Jart+ Deep Hydration Sheet is a must-have for anyone looking to give their skin an intense moisture boost. Formulated with botanical extracts, this mask helps to deeply hydrate and nourish your skin with  essential nutrients and antioxidants. Its unique blend of oligo-hyaluronic acid, aquaxyl, and xylitol helps to lock in moisture and improve skin texture, leaving it feeling soft and supple. Perfect for all skin types, this mask leaves your skin feeling refreshed, hydrated, and revitalized.
Pros
Unscented
Not too oily
Non-irritating
Easy to use
Great for dry skin
Proper packaging
Cons
A bit runny
Costly
How to Choose the Best Hydrating Face Masks?
You may be dealing with dryness or looking to achieve a dewy, glowing complexion, the right mask can make all the difference. Here's how to figure out which one will work best for your skin type.
1. Skin type
The best way to choose a face mask is by considering your skin type. If you have dry skin, opt for masks that contain ingredients like hyaluronic acid, glycerin, and ceramides, which help to attract moisture and lock it into your skin. If you have oily or combination skin, look for clay masks or charcoal masks, which help to absorb excess oil and clarify your complexion.
2. Ingredients
Once you've identified your skin type, look for ingredients that offer hydration. Popular ingredients to look for include hyaluronic acid, glycerin, and aloe vera. All of these are incredibly hydrating and nourishing to the skin.
3. Texture:
Hydrating masks can range from light gels to thick creams. If you have oily skin, you should opt for a light gel-based mask, while ifyou have dry skin, a thicker cream-based mask may be better.
4. pH level
The pH level of a face mask can make a big difference in how well it hydrates your skin. A pH level that is too high or too low can be damaging to your skin, so make sure to check the label before buying.
5. Patch test
Once you've settled on a mask, give it a test run before committing to it long term. Start by applying a small amount of the mask on a small patch of skin, such as the back of your hand, and leave it on for a few minutes to see how your skin reacts. If it's too harsh or causes any irritation, it's not the right mask for you.
Consider the above mentioned points and you'll be sure to find the perfect mask for your complexion.
How to Use the Best Hydrating Face Masks?
Before you apply any face mask, you want to make sure that your skin is clean and exfoliated. Use a gentle cleanser to remove any dirt and debris from your face and then use a mild scrub or exfoliating product to slough away any dead skin cells to ensure that your face mask is able to penetrate the skin and work its magic.
Different hydration face masks will have different instructions, such as some masks will need to be left on for a few minutes while others can be used as an overnight mask. So make sure to read the instructions on the packaging before you apply the mask and follow them for best results.
Take the mask out of the package and apply a generous layer to your face and neck. If the mask comes with a brush, use it to spread the product evenly on your skin and if not, use your fingers to spread the mask.
Once you've applied the mask, make sure to let it sit for the amount of time specified on the packaging to ensure that the ingredients in the mask have time to penetrate your skin.
After the allotted time, you can rinse the mask off with lukewarm water.
After you've rinsed off the mask, make sure to apply a moisturizer to lock the moisture into your skin and ensure that your skin stays hydrated and healthy.
A hydrating face mask is not a luxury but a necessity for your skin as it goes through pollution, dirt, and UV exposure every day. They are a great way to keep your skin hydrated and nourished, while also providing a pampering spa-like experience. They can be used to target a number of skin issues, such as dryness, dullness, and wrinkles, as well as providing a deep cleanse. These 14 best hydrating face masks provide a variety of options for all skin types, allowing you to nourish and hydrate your skin while also providing anti-aging benefits. Whether you have oily, dry, or combination skin, you are sure to find a face mask that works best for your skin type and needs. So, don't hesitate to give yourself the indulgence of a hydrating face mask, and enjoy the results by including it in your regular skin care routine for maximum results.
Sources:
1. Hyaluronan (Hyaluronic Acid): a natural moisturizer for skin care
https://www.researchgate.net/publication/272175669_Hyaluronan_Hyaluronic_Acid_a_natural_moisturizer_for_skin_care
2. ALOE VERA: A SHORT REVIEW
https://www.ncbi.nlm.nih.gov/pmc/articles/PMC2763764/
3. Anti-Inflammatory and Antioxidant Properties of Plant Extracts
https://www.ncbi.nlm.nih.gov/pmc/articles/PMC8227619/
4. Jojoba in dermatology: A succinct review
https://www.researchgate.net/publication/259808210_Jojoba_in_dermatology_A_succinct_review
About The Author
Anoushka is certified in Professional Skincare and is a Mass Media (Journalism) graduate from Mumbai University. As a...n experienced writer, she is an advocate of sustainability in skincare, haircare, fashion, and lifestyle. She loves mind-stimulating conversations, trivial or intense, which fuel her creative ideas. In her leisure time, she enjoys yoga, sitcoms, reading, early morning beach walks, and cafe hopping.
Read more
Top Comments
There are no comments in this article yet. Be first to post one!