15 Best Korean Moisturisers That You Need for Glass Skin
K-beauty is on the rise, and here we bring to you the 15 best Korean moisturisers that have raised the beauty bar and deserve all your attention. Check it out!
Updated on Feb 09, 2023 | 11:14 AM IST | 1.4M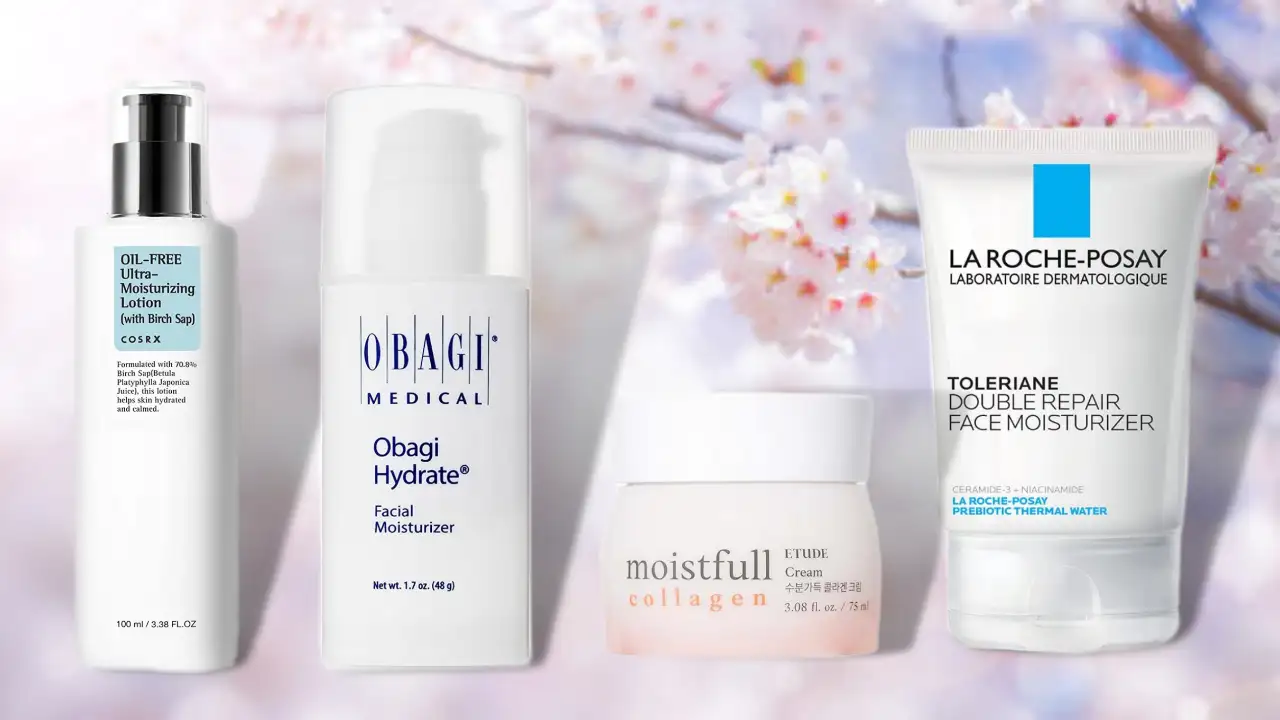 The products curated for this article are independently chosen by the editorial team. If you make a purchase through the
links
mentioned below, we may receive a commission. Check out our
product research & curation process
The splurge for glass skin products has risen due to the extraordinary K-beauty products that the worldwide market is accepting today. Despite the fact that thousands of beauty companies compete for market share, the brands provide the best Korean moisturizers that remain on the cutting edge of the beauty sector. Korean beauty products are packed with natural ingredients and medicine that give them the upper hand over competing brands. Many have succumbed to the natural prowess and soothing properties of some of the Korean moisturizers. "Korean skincare is about the daily and nightly routine, and I do it religiously," says K-pop star Jessica Jung when revealing her Korean beauty routine.
When discussing which product is the savior for our skin, no doubt we find ourselves looking for a moisturizer. In Korean beauty routines, skin moisturizing is the most important thing above all. This step is what brings the glass glow sheen in the harshest weather too. Here we bring the 15 best Korean moisturizers to add to your everyday skincare routine that will give your skin a polished glass-like shine.
Top Picks
1. La Roche-Posay Toleriane Double Repair Face Moisturizer - Best Korean Moisturizer
2. COSRX Ultra Moisturizing Lotion with Birch Sap - Best Korean Moisturizer for Acne Prone Skin
3. Etude Cream Moistfull Collagen - Best Korean Moisturizer for Dry Skin
4. Obagi Hydrate Facial Moisturizer - Best Korean Moisturizer for Oily Skin
5. IUNIK Centella Calming Gel Cream - Best Korean Moisturizer for Combination Skin
15 Best Korean Moisturizers You Need for Glowing Skin This Season!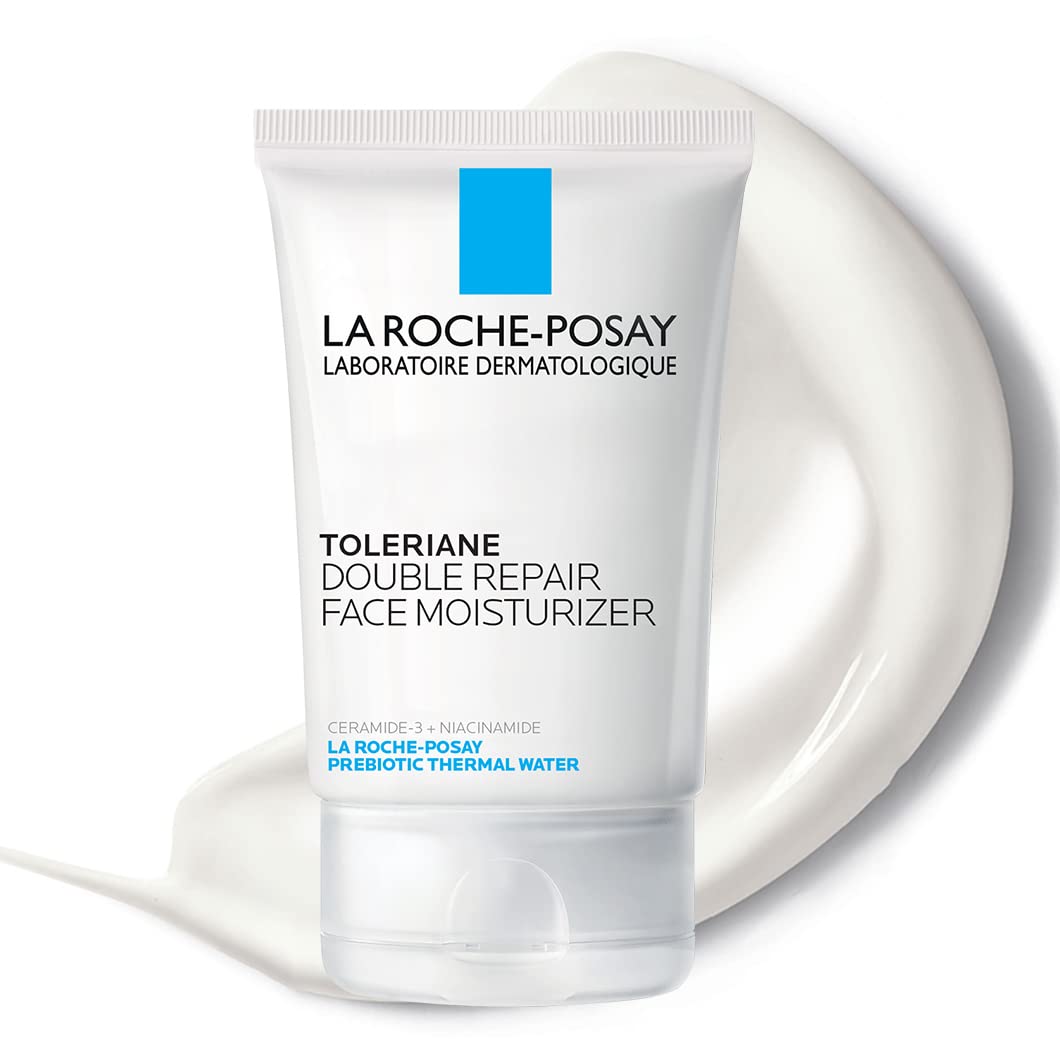 This moisturiser is ideal for layering with serums, sunscreen, and other products. Ceramides and niacinamide are included in this moisturiser to restore and protect your skin's barrier. The final texture is light, soft, and somewhat matte, making it ideal for applying makeup or preferred foundation. The mixture may last up to 48 hours, keeping your skin nourished and gleaming both day and night. The cream is ideal for summer since it protects against damaged and dull skin.
Pros
Light formula
Non-greasy
Long-lasting hydration
Feels and smells fresh
Cons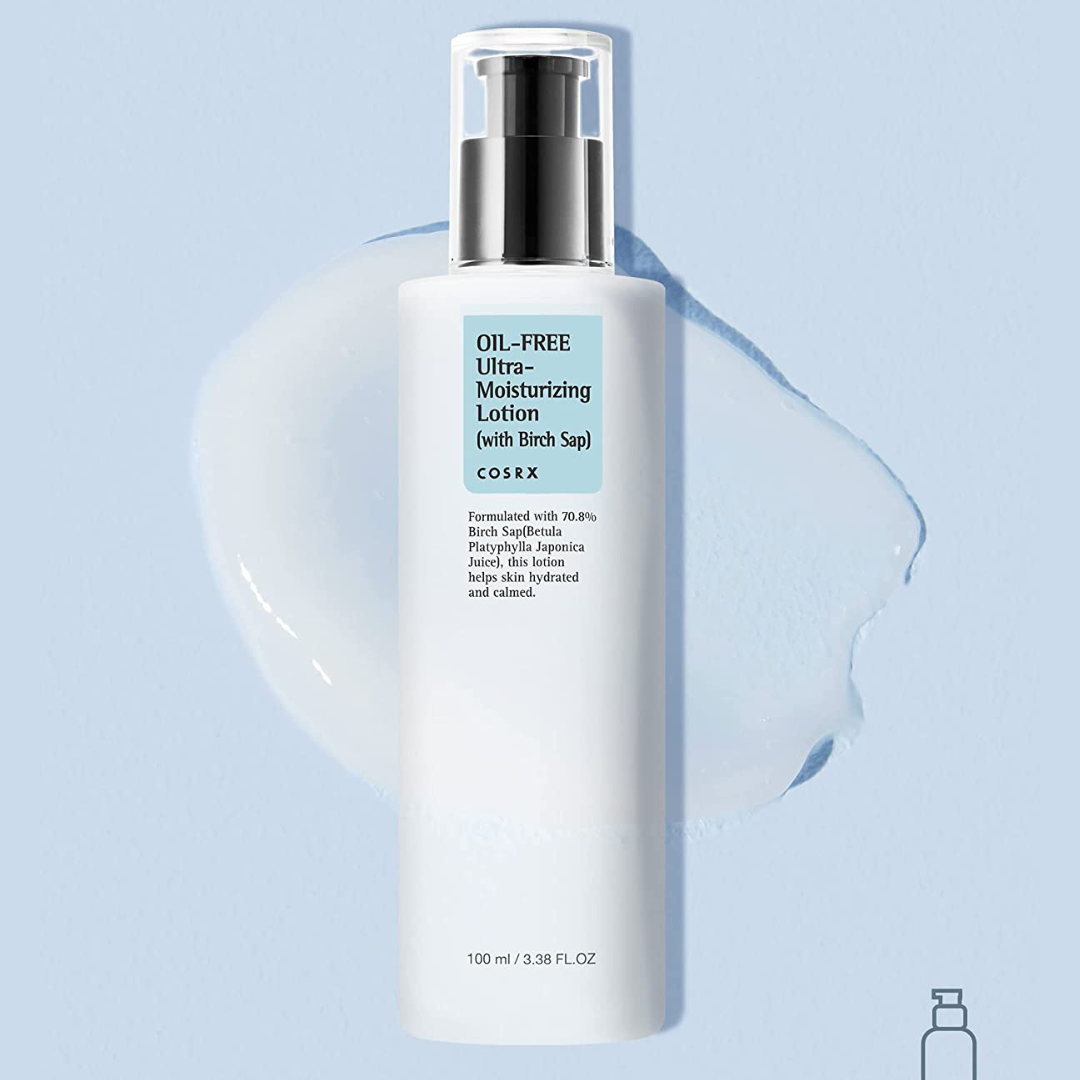 The oil-free nourishing moisturiser is appropriate for all skin types, while it is particularly good for acne-prone or dry skin. Birch sap works fantastic for soothing inflamed or broken skin while also rapidly moisturizing and reducing any irritation. Your body will feel pleasant and moisturised at all times. This moisturiser with its light formula easily absorbs into the skin, and gives a smooth finish, leaving your skin soft and refreshed.
Pros
Hypoallergenic
Phlatalte free
Paraben-free
Sulfate-free
Cons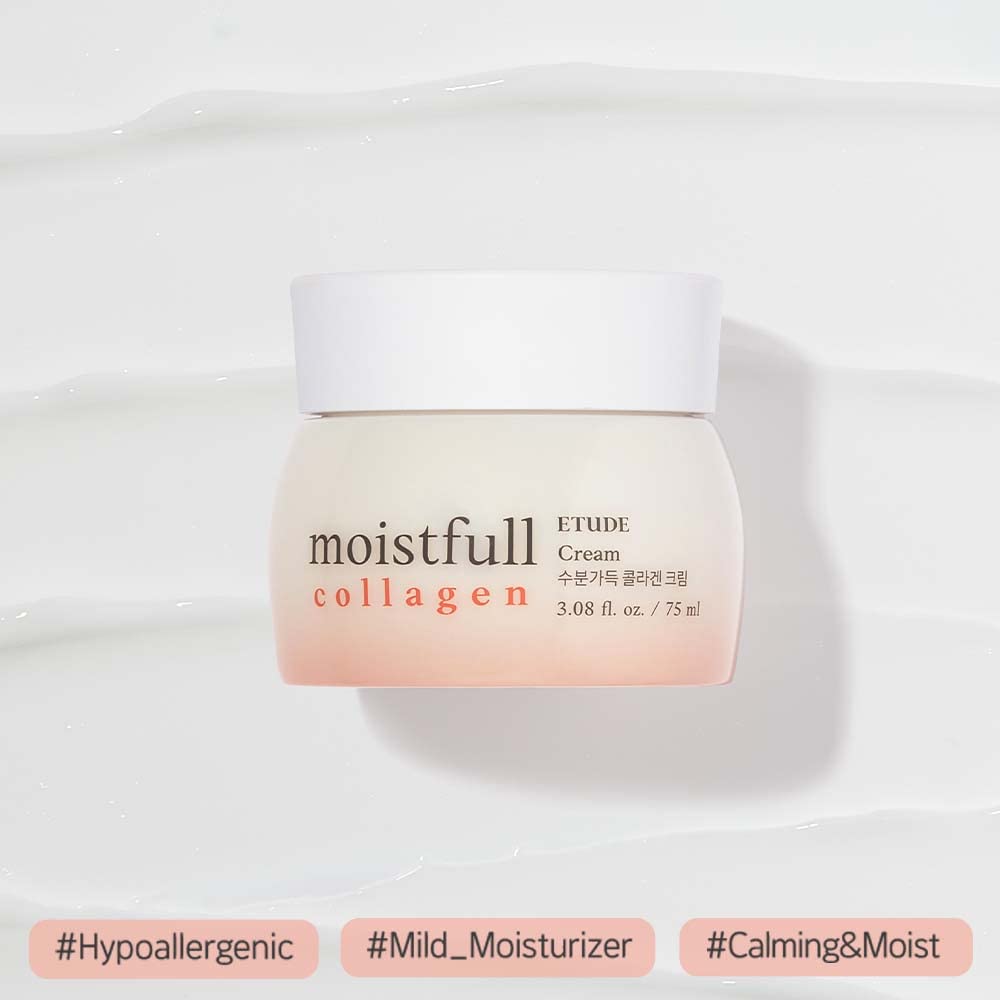 This 100-hour moisture cream contains 653,800ppm of super collagen water's small-sized particles, which assist the skin to become bouncy and dewy. It includes powerful extracts of apricot that turn your dry skin into soft and bubbly skin. It includes a significant amount of collagen and vitamin E, which helps keep your skin moisturized all day. Since the cream dissolves quickly and does not leave your skin oily, a pea-sized drop is all you need for the application.
Pros
Non-sticky 
Natural ingredients
Enriches dry skin
Lightweight formula
Cons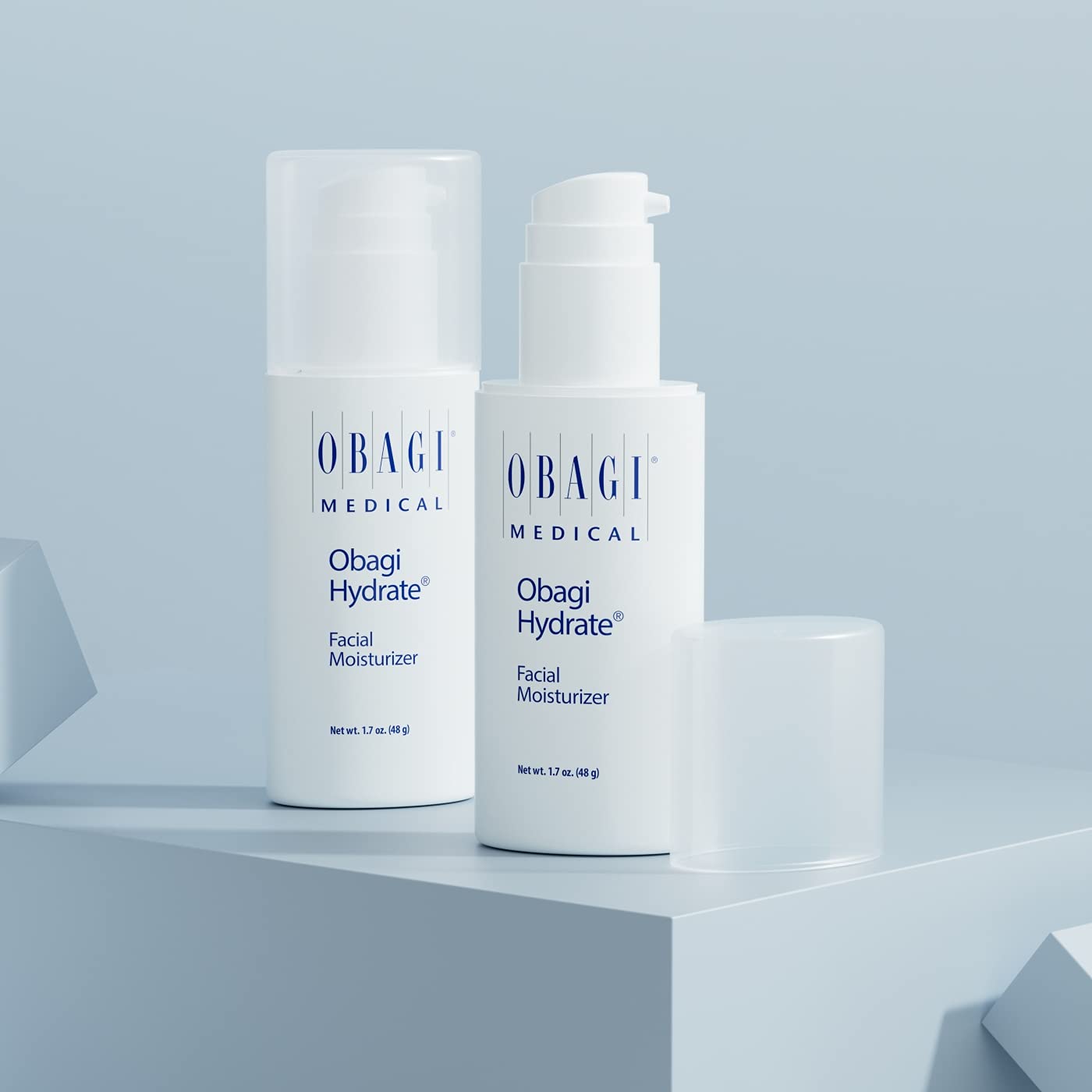 Despite our best attempts, our skin can occasionally flip out. When you have a sensitive skin day, use Obagi Hydrate Facial Moisturiser, with revolutionary Hydromanil, which has been clinically proven to enhance the skin moisture content. The moisturiser is professionally proven to keep skin moist for 8 hours and is suitable for all skin types. Shea butter, avocado, and mango are all naturally derived nutrients that aid in the treatment of dry, flaky skin.
Pros
Suitable for all skin types
Perfect for sensitive skin
Moisturises effectively
Warm scent
Cons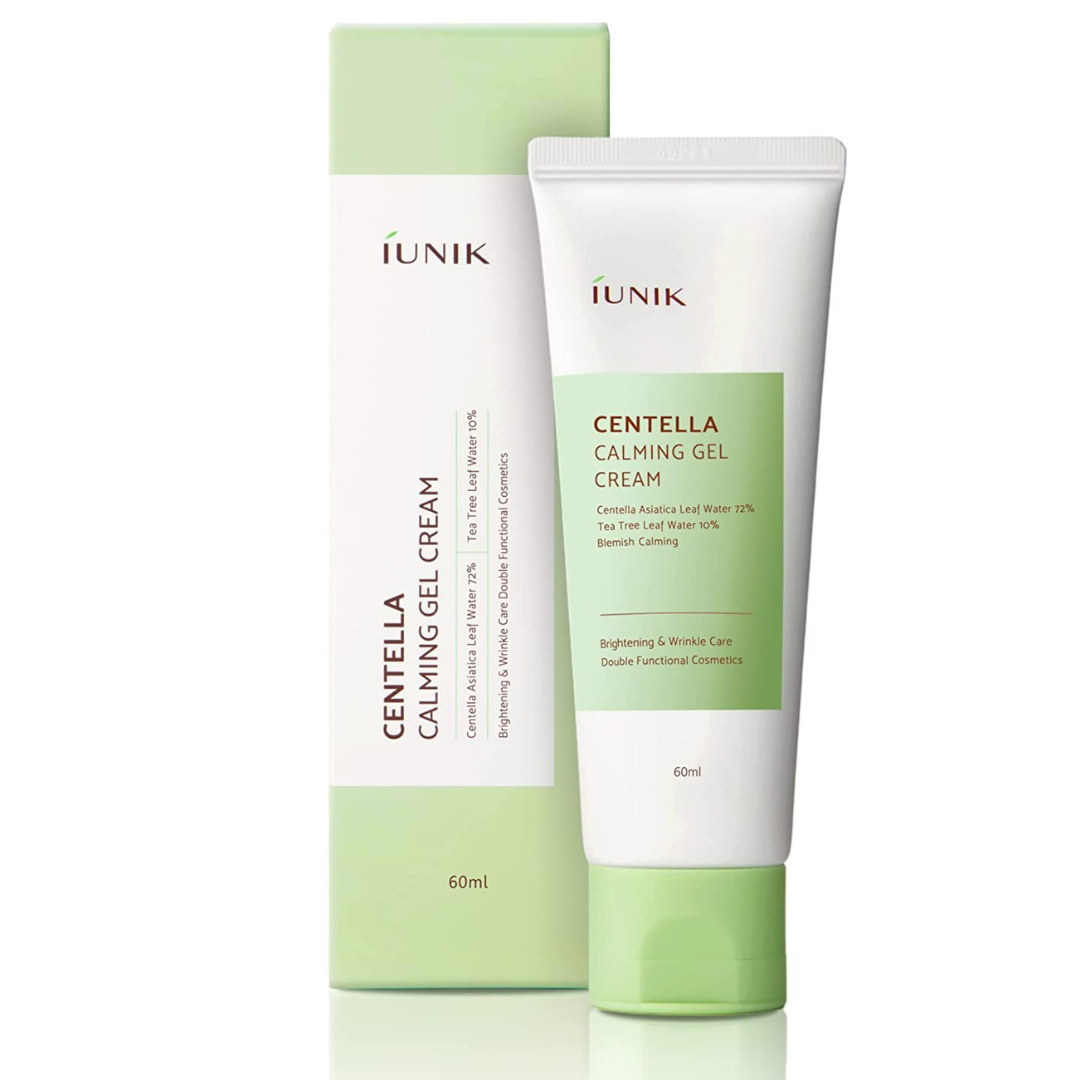 The ingredients of IUNIK Centella Calming Gel cream include centella asiatica leaf water, niacinamide, and adenosine. These extracts are well-known calming compounds that cure and strengthen the skin whether it is irritated, acne-prone, aging, or sensitive. They also have the healing potential of six organic vegetables and tea leaves, pak choi, and sprouted wheat. This facial lotion is suitable for use throughout the dry winter months, leaving a smooth and silky feel on your skin's surface.
Pros
Suitable for everyone
Non-comedogenic
Alcohol-free
Formaldehyde-free
Sulfate-free
Cons 
Need bigger product sizes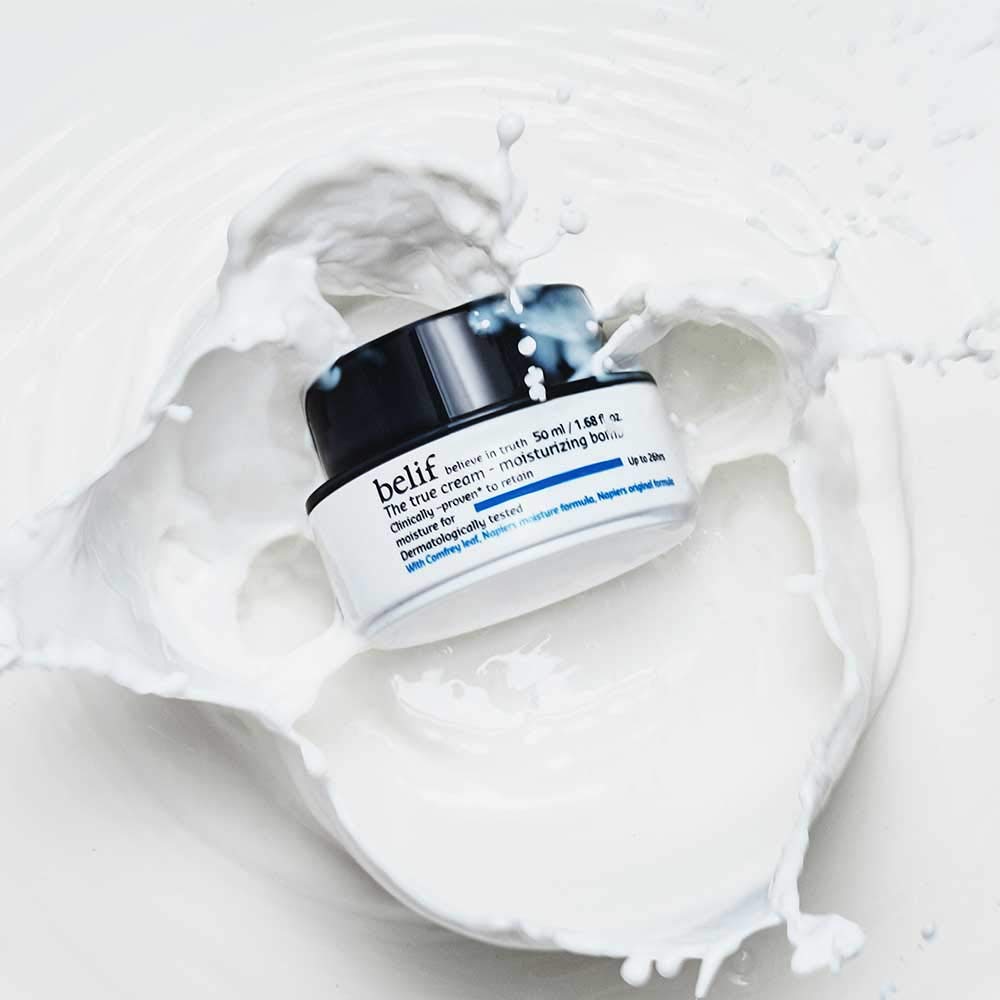 This soothing moisturising lotion hydrates the skin profoundly, leaving it soft, smooth, and nourished. The hydrating bomb is a cult favorite for a reason: it's a water-based moisturiser with a cooling effect and a lightweight texture that absorbs fast into the skin. It's the holy grail for those looking for a solution to their oily skin problems. It softens, supplies, and profoundly moisturises the skin. It also strengthens and firms up the skin, allowing for smooth makeup application.
Pros
Favorable for every skin type
Mineral oil-free
Paraben-free
Dye-free
Cons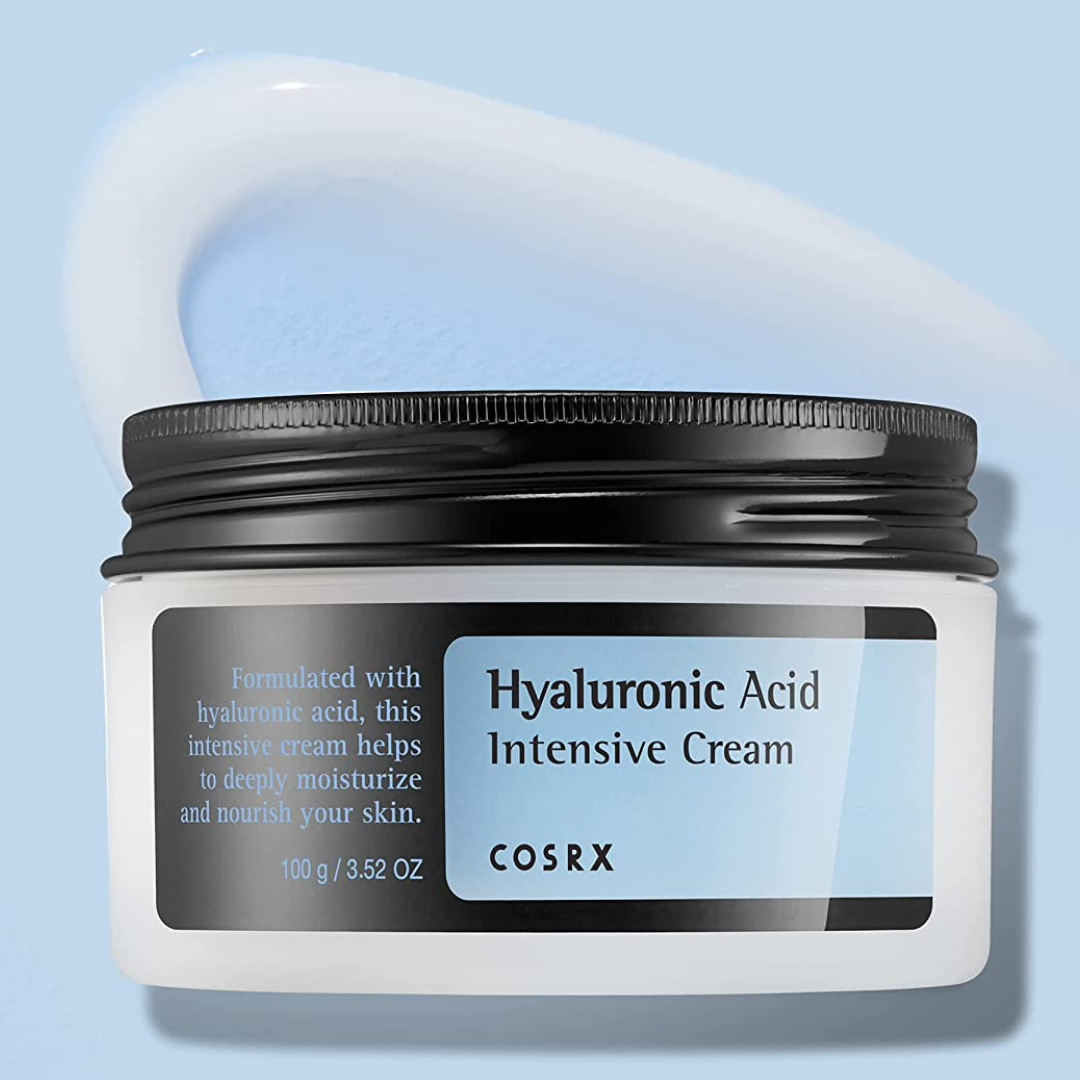 The COSRX Hyaluronic Acid Intensive Cream is intended to infuse hydration into the skin's deeper layers. The cream delivers long-lasting nutrition and hydration by encapsulating moisture into one's skin. Hyaluronic Acid, which occurs naturally on our skin, aids in the retention of water by your cells. It is suitable for all skin types and has added antioxidizing properties. This cream is essential for plumping out the appearance of wrinkles and imparting a glow. Bring back your youthful skin by refular moisturising with this simple cream.
Pros
Hypoallergenic
No artificial fragrance
Brings youthful glow
Phthalates-free
Cons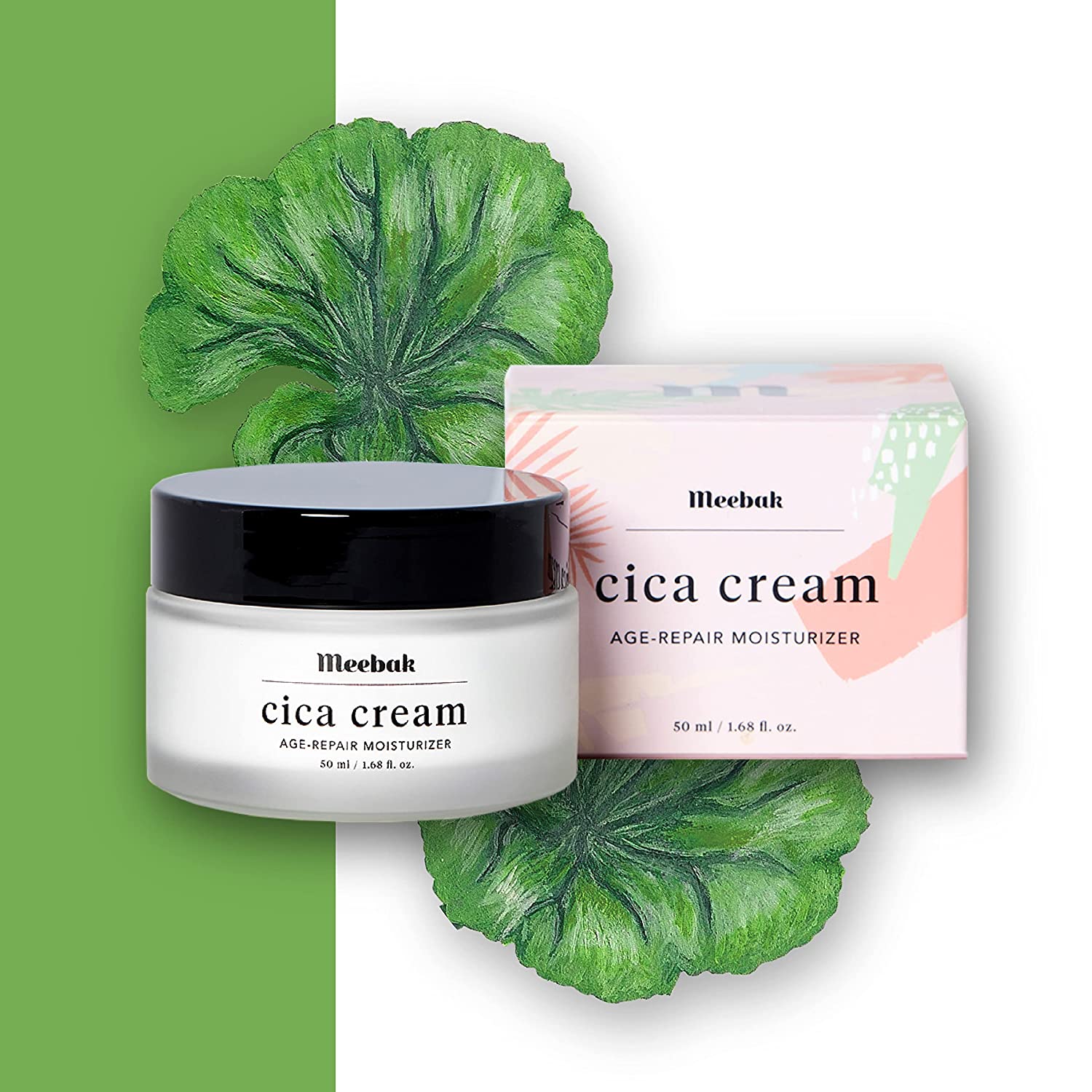 Respective of the moisture barrier in our skin, the Meebak Cica Cream Age-Repair Moisturizer seals in nourishing nutrients and keeps skin soft and smooth. The leafy green herb is high in fatty acids, vitamins, and amino acids, all of which have powerful healing benefits for all skin types. The cream addresses hyperpigmentation, irritated, acne-prone skin, and fine lines and wrinkles. The age-repair product contains hyaluronic acid, retinol, dioscorea japonica root, and peptide 8 complex, a peptide mixture that improves skin suppleness.
Pros
Paraben-free
Rich formulation
Creamy and soft texture
Animal-cruelty-free
Cons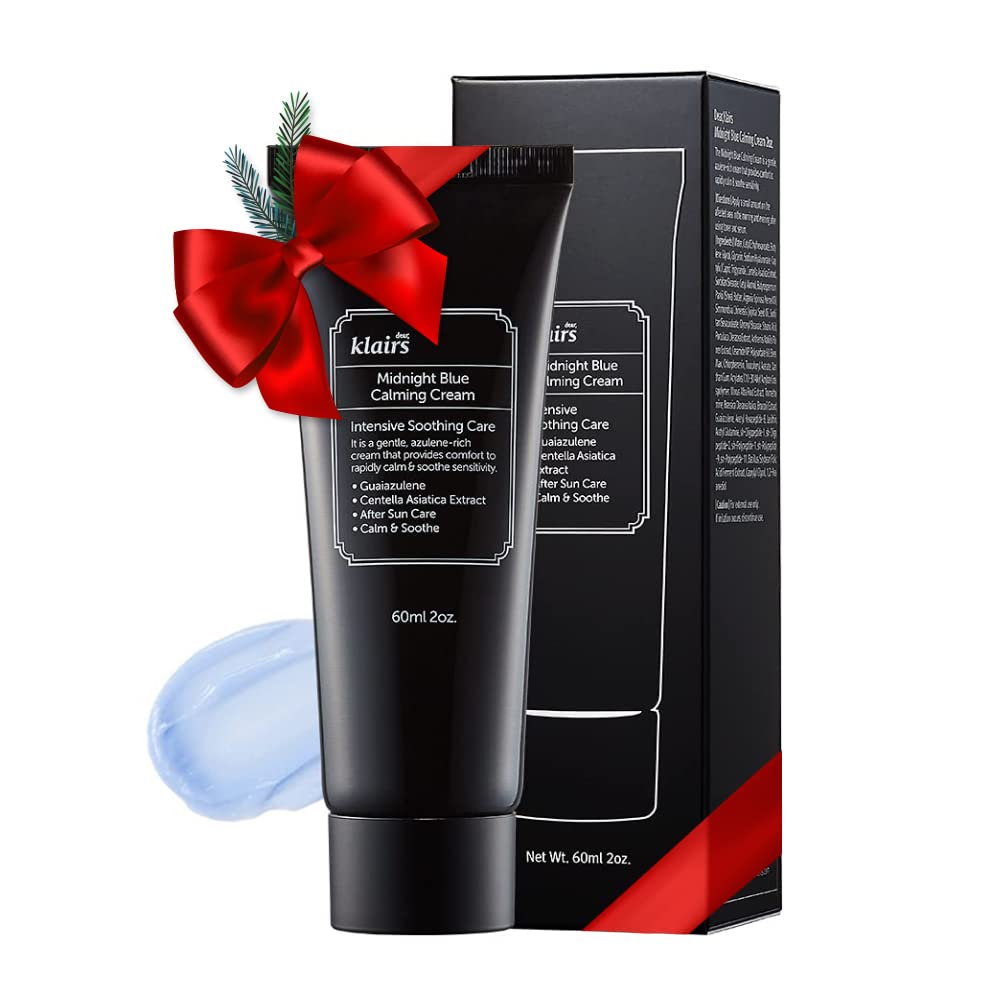 Guaiazulene, the main ingredient of Blue Cream, is a plant-based component derived from chamomile oil. It possesses an organic violet color that progressively transforms the cream into a lovely blue color after blending. The Blue Cream acts as a thin, protective barrier on the skin's surface. It is best to apply it at night to help with skin regeneration and to keep makeup from dissolving the protective barrier. It's one of the top non-comedogenic night creams on the market right now.
Pros
Ethanol-free
Paraben-free
Silicon-free
Steroid-free
Artificial dye-free,
Cons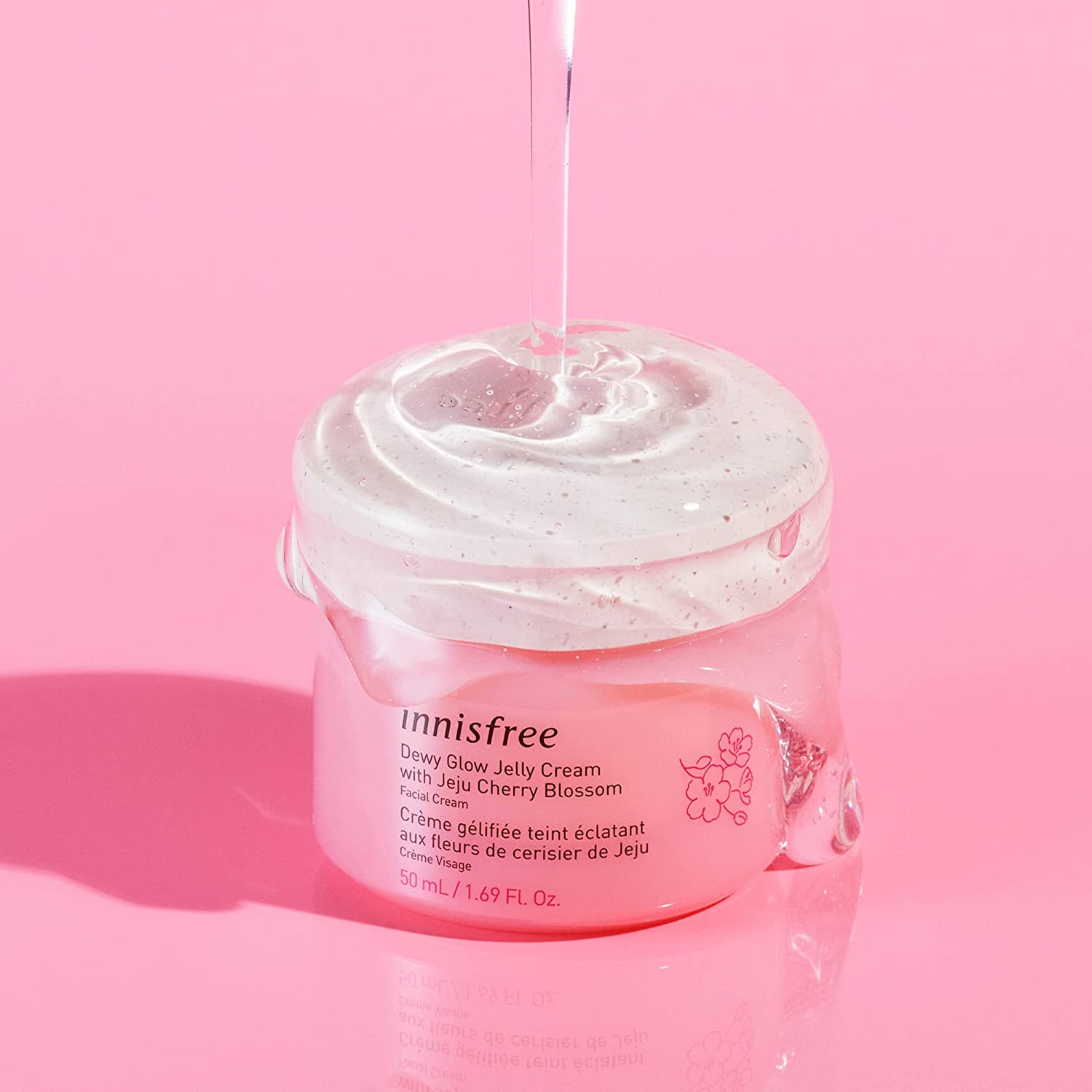 For dull and oily skin, Innisfree Dewy Glow Jelly Cream contains glow-enhancing cherry blossom ingredients, noticeably brightening niacinamide and moisturising betaine. Glycerin and cherry blossom flavonoids provide skin-soothing and hydrating properties. This light gel moisturiser hydrates, soothes, and noticeably brightens skin for a dewy, radiant shine and may be used both day and night. If you have an oily complexion, this light jelly-like textured cream will be ideal for you!
Pros
Floral fragrance
Moisturizes evenly
Soothes the skin
Light texture
Cons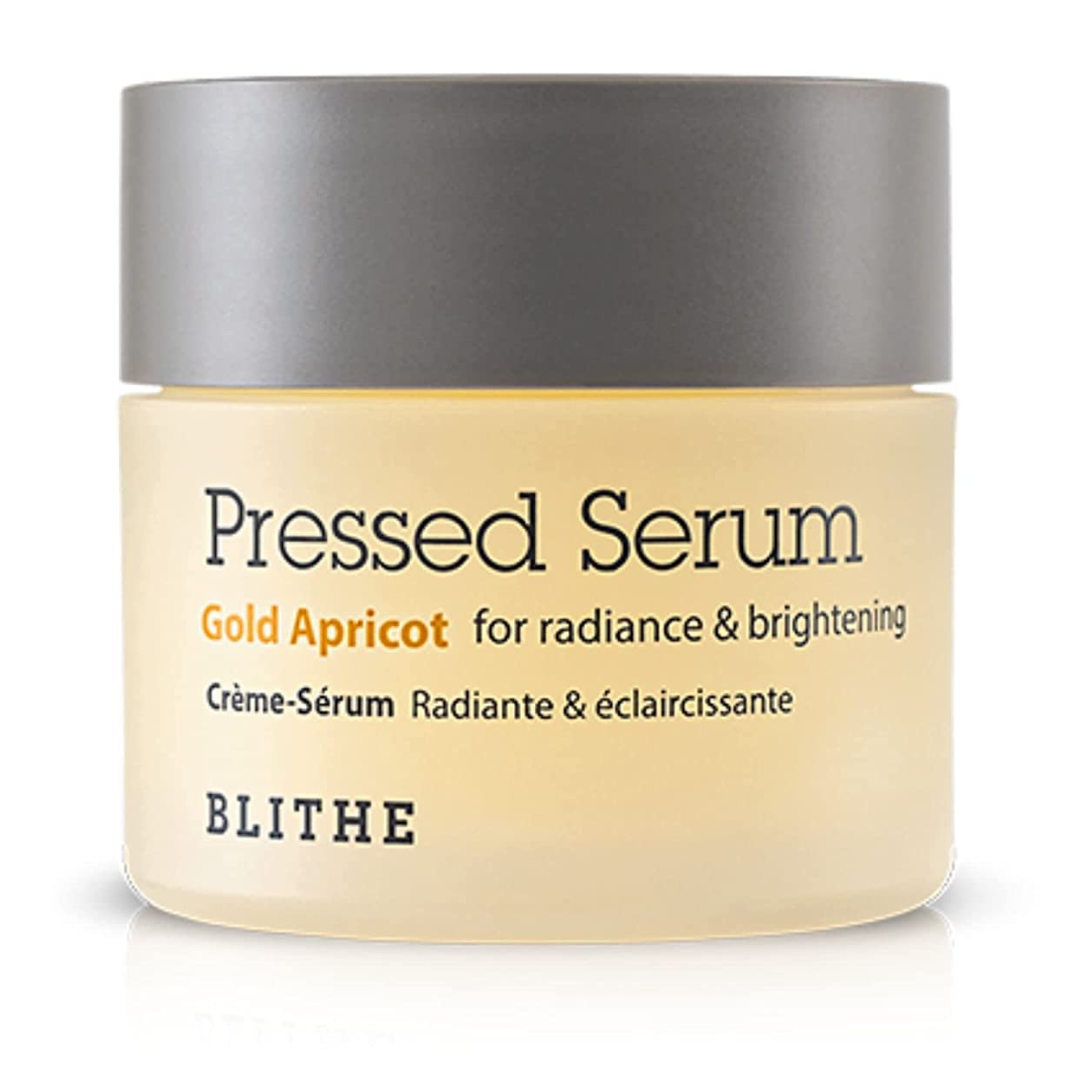 The Pressed Serum range from Blithe includes a hybrid multitasking facial cream with the combined effects of moisturising serums and a face moisturiser. It includes beta-carotene (provitamin A), which heals broken and disturbed skin, and reduces the appearance of blemishes and dark spots. The face serum includes 31.27% apricot oil extract, niacinamide, turmeric, neem, strawberry, blueberry, sunflower seed oil, and other natural antioxidants that nourish and enhance skin luminosity. Gold Apricot is great to repair UV ray skin damage and dark circles that require lightening and a dose of energy.
Pros
Skin tone-correction
Hydrates effectively
Silky finish
Great scent
Cons 
Costs more than the quantity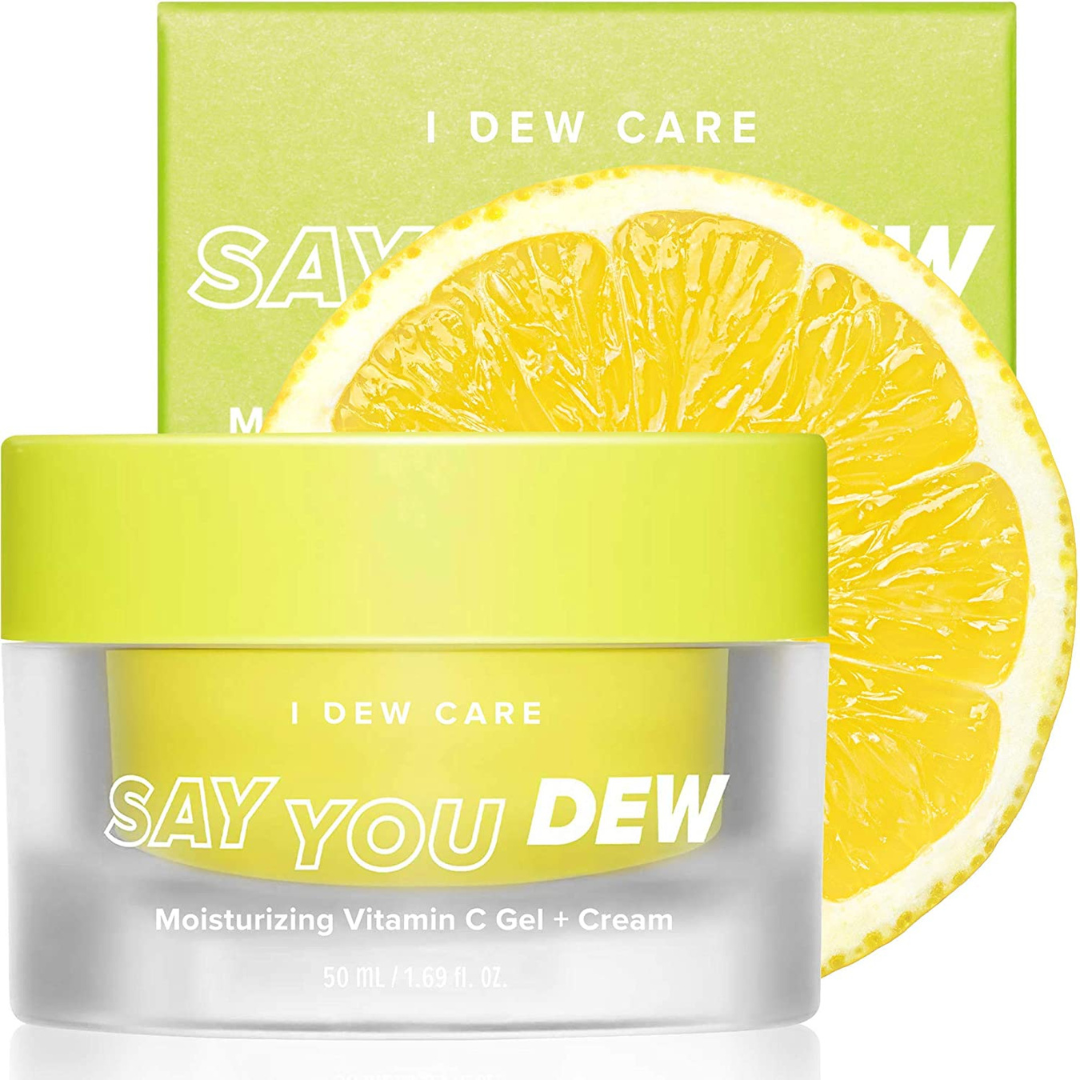 The gel contains lemon and banana extracts, which give the skin a healthy shine. The stabilized version of vitamin C promotes skin radiance, while niacinamide evens skin tone and increases brightness without leaving it dry. Panthenol and vitamin E come to the rescue to soothe and hydrate the skin. Face creams and moisturisers are not only for ladies; they are intended for people of all genders. Skincare, like the I DEW CARE Say You Dew Moisturizing Vitamin C Gel + Cream, has no gender prejudice.
Pros
Super moisturizing
Vegan
Paraben-free
Cruelty-free
Affordable 
Cons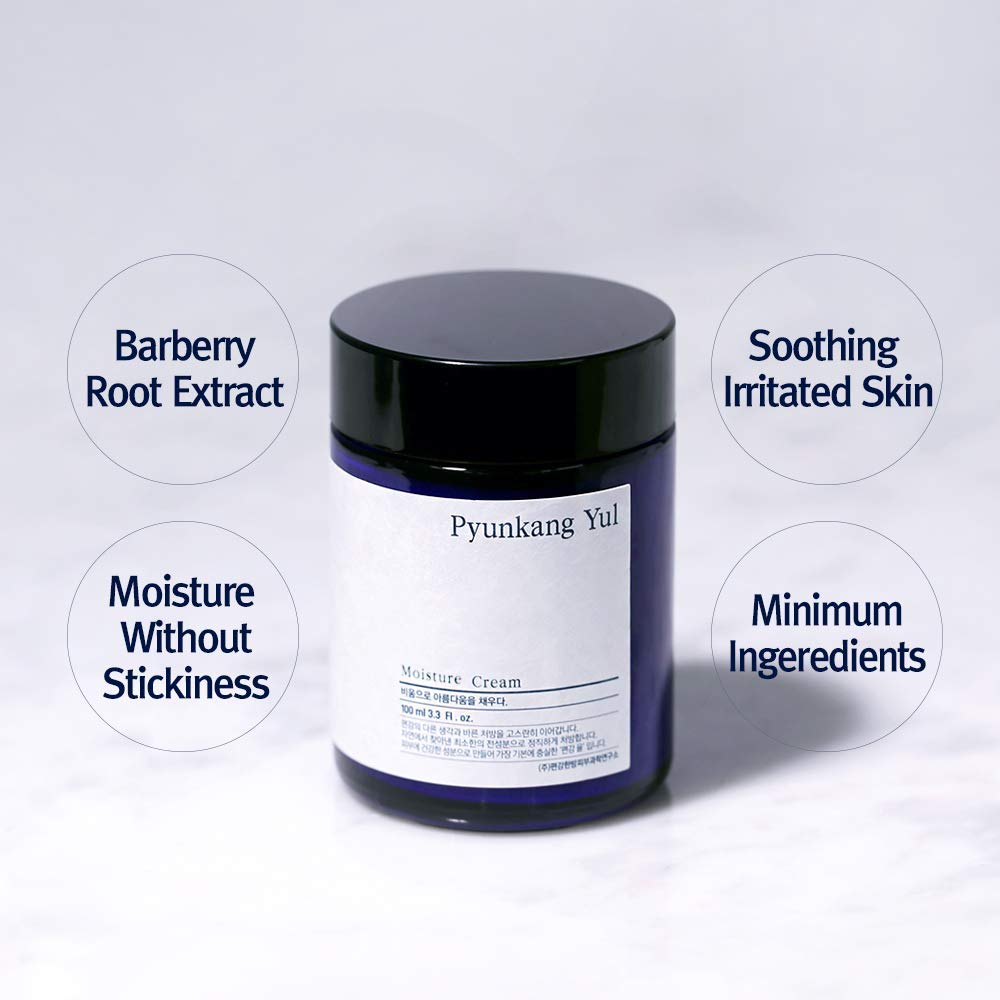 Pyunkang Yul Moisture Cream soothes irritated skin with carefully selected natural ingredients. Instead of pure water, it contains barberry root extract to relieve the skin's thirst quickly. Barberry root alkaloids also prevent damaged skin from damaging environmental causes, replacing hydration and calming sensitive skin. Jojoba seed oil provides natural hydration and regulates excess sebum, while shea butter builds a strong skin barrier with natural hydration.
Pyunkang Yul Moisture Cream soothes irritated skin with carefully selected natural ingredients. Instead of pure water, it contains barberry root extract to relieve the skin's thirst quickly. Barberry root alkaloids also prevent damaged skin from damaging environmental causes, replacing hydration and calming sensitive skin. Jojoba seed oil provides natural hydration and regulates excess sebum, while shea butter builds a strong skin barrier with natural hydration.
Pros
Non-sticky 
Creamy texture
Perfect for inflamed skin
Unscented 
Cons 
Not suitable for sensitive skin
Non-sticky 
Creamy texture
Perfect for inflamed skin
Unscented 
Cons 
Not suitable for sensitive skin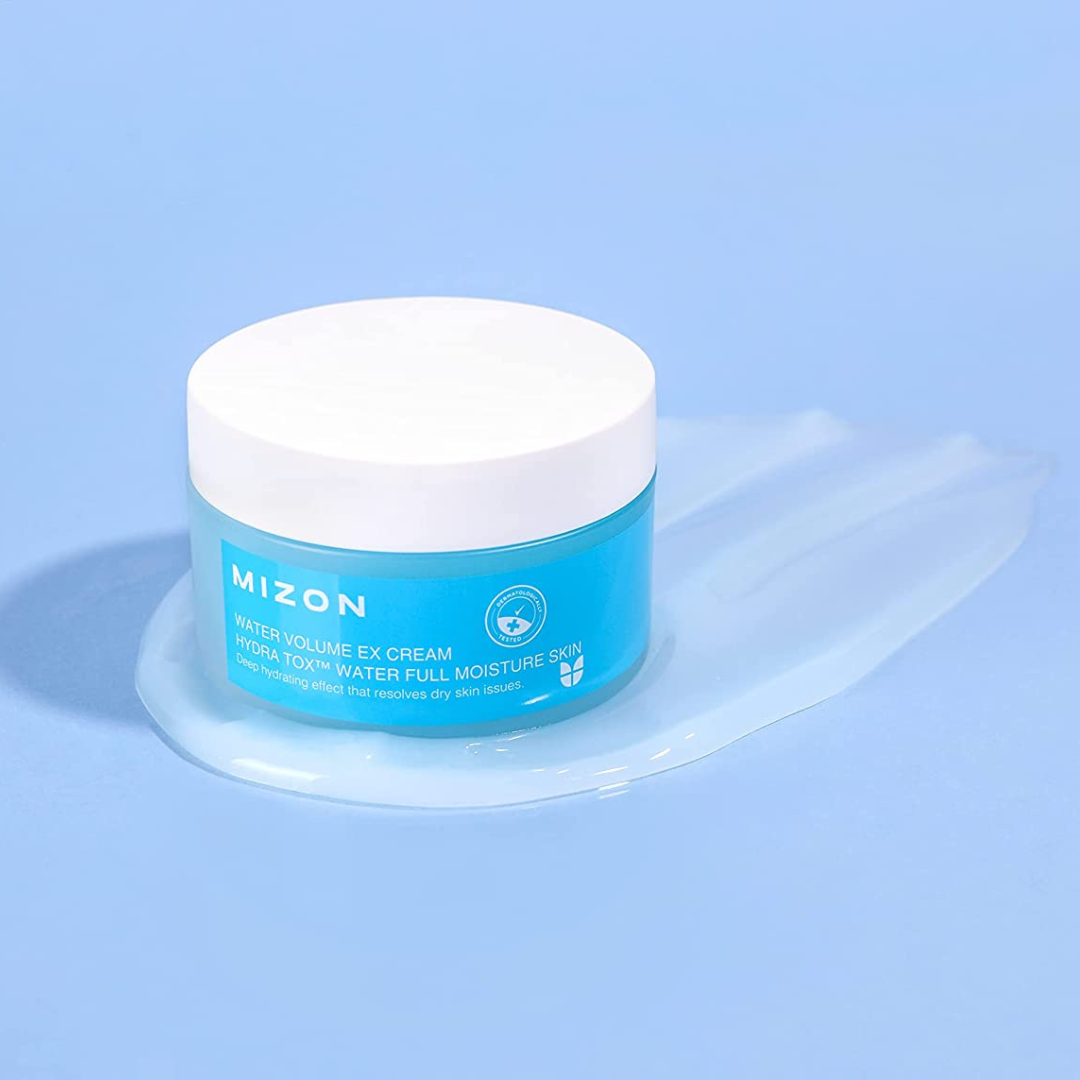 It stimulates the natural moisturising factor and forms a skin barrier against exterior factors that might easily disrupt the skin using unique HydraToxTM technology. With snow algae extract, the cream creates ceramides with sodium carrageenan and sea salt (Hydranov) and soothes skin stress induced by weather fluctuations. Not only that, but glasswort extract (Hydrasalinol) and moringa extract hydrate and cleanse the pores. Mizon Water Volume Ex Cream will detox and revitalize your skin. It is also considered a close dupe of the belif True Cream Moisturising Bomb.
Pros
Affordable
Lightweight formula
Soothes the skin
Non-greasy
Cons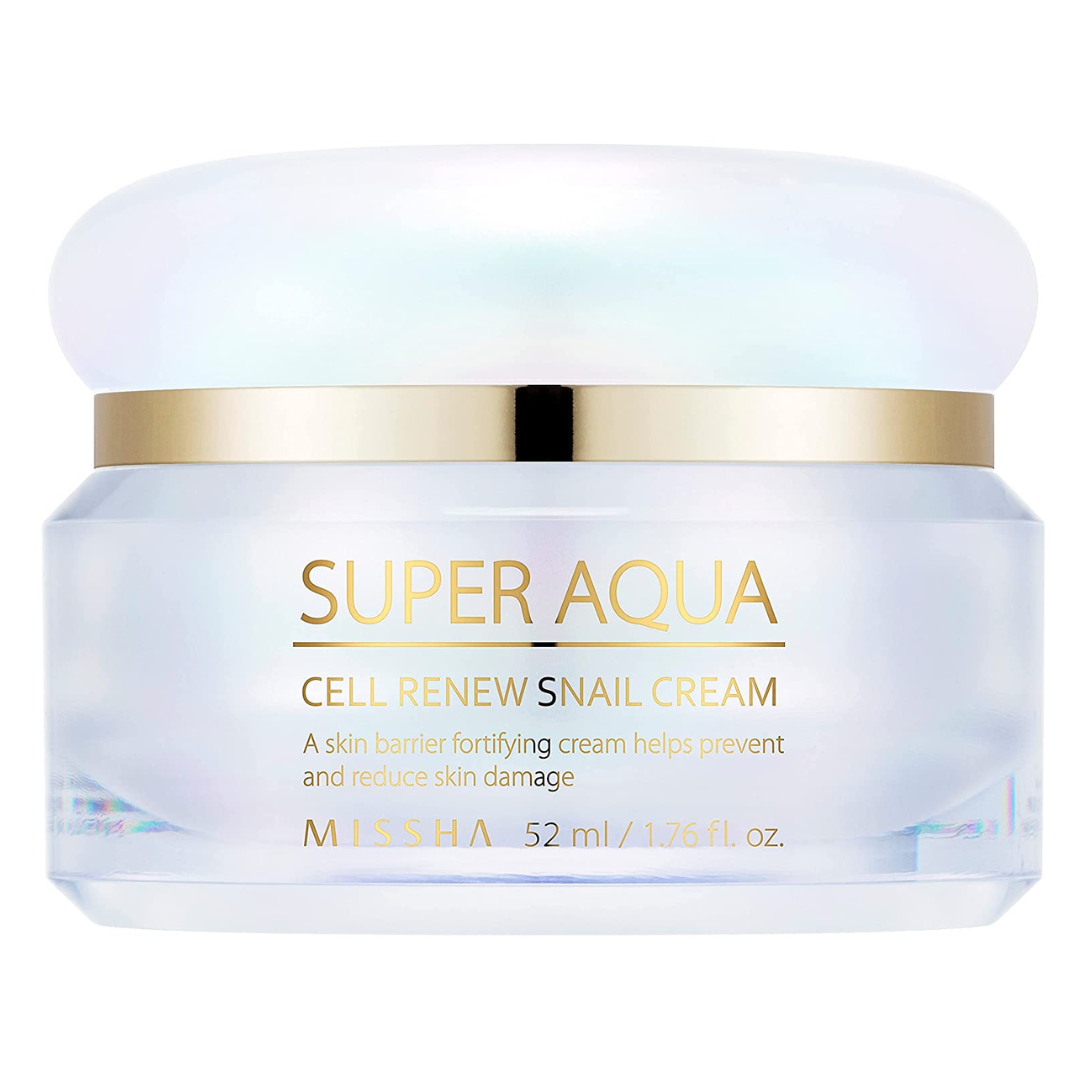 The Super Aqua Cell Renew Snail cream seeps into the fine wrinkles for an anti-aging and brightening effect and gives a soft and light-absorbing composition. Not only that, but its 70% snail slime mucus extract, which enhances skin quality and helps heal skin issues, dull complexion, and lack of elasticity, brings damaged skin back to life. Natural extracts such as baobab tree and deep sea water hydrate the skin, while botanical callus extract revitalises it. A little goes a long way, so be careful how much you grasp and use.
Pros
Collagen boosting
Deep hydration 
Fast action time
Scar treatment
Cons 
Why Use a Korean Moisturiser?
Heritage: Korean creams and moisturisers incorporate the most effective elements, and create an astonishing formula for us. Because of its history of adopting organic, recognizable, and harm-free substances passed down through numerous generations, K-beauty uses considerably milder formulations.
Effectiveness: The complete Korean beauty concept emphasizes skin rejuvenation from the inside out. They believe that only moisturising the skin's surface layers would not result in a really glowing complexion. Instead, Korean skincare focuses on keeping a balanced, well-hydrated, and nourished skin environment for long-lasting effects.
Affordability: Many of the products listed above are available in a low-cost range due to their absolute domination in the world cosmetics market. Rivalry among businesses is beneficial to customers, and competition among beauty brands in Korea is severe and helps maintain skincare product costs low without ever sacrificing the top quality ingredients and formulations.
How to Pick the Best Korean Moisturiser?
Skin type: Determine if your skin is oily, dry, sensitive, or combination type. Each skin type has its own set of issues and concerns. As a result, you must examine your skin's needs and identify which ingredients are necessary in mending, correcting, or restoring the skin. For example, the Obagi Hydrate Facial Moisturizer specifies how its suitable for all, leaving no space for confusion and gives the wearer a fair warning on how to choose your facial moisturiser.
Ingredients: When purchasing any product, Korean or otherwise, remember to read the components list stated on the container. Check to determine if it contains at least one of the components listed in above mentioned products. They are the key ingredients used in Korean skin care products in one form or another. 
As a fan of Korean moisturisers, I feel their products are well-formulated and suitable for all skin types, regardless of origin. The recipe for creating skin cells has been encapsulated in the products, as have active compounds that can assist treat your skin troubles. We hope you find this list of the top Korean moisturisers to be useful. There are so many fun, innovative, and economical Korean cosmetic products to help your skin achieve its best radiance. Choose the finest from the list above to make your skin sparkle.
FAQ's
What are the best Korean moisturizers?
We believe that every moisturizer has a different use and effect, but the one that encapsulates all the solutions is belif The True Cream Moisturizing Bomb.
---
Are Korean or Japanese moisturizers better?
A Korean skincare regimen is recommended if you wish to obtain radiant, dewy skin. Use Japanese skincare to get smooth, matte-looking baby skin.
---
Why are Korean moisturizers so effective?
Korean skincare moisturizers are rich with strong and wholesome ingredients that are not only hydrating but also helpful in firming up and restoring the skin barrier.
---
About The Author
Anoushka is certified in Professional Skincare and is a Mass Media (Journalism) graduate from Mumbai University. As a...n experienced writer, she is an advocate of sustainability in skincare, haircare, fashion, and lifestyle. She loves mind-stimulating conversations, trivial or intense, which fuel her creative ideas. In her leisure time, she enjoys yoga, sitcoms, reading, early morning beach walks, and cafe hopping.
Read more
Top Comments
There are no comments in this article yet. Be first to post one!