11 Luscious Lipstick Shades for Dark Skin Women
Check out these awesome lipstick shades for dark skin women that look highly appealing. These lip shades flatter dusky skin and make a bold statement.
Updated on Mar 02, 2023 | 08:03 PM IST | 94.3K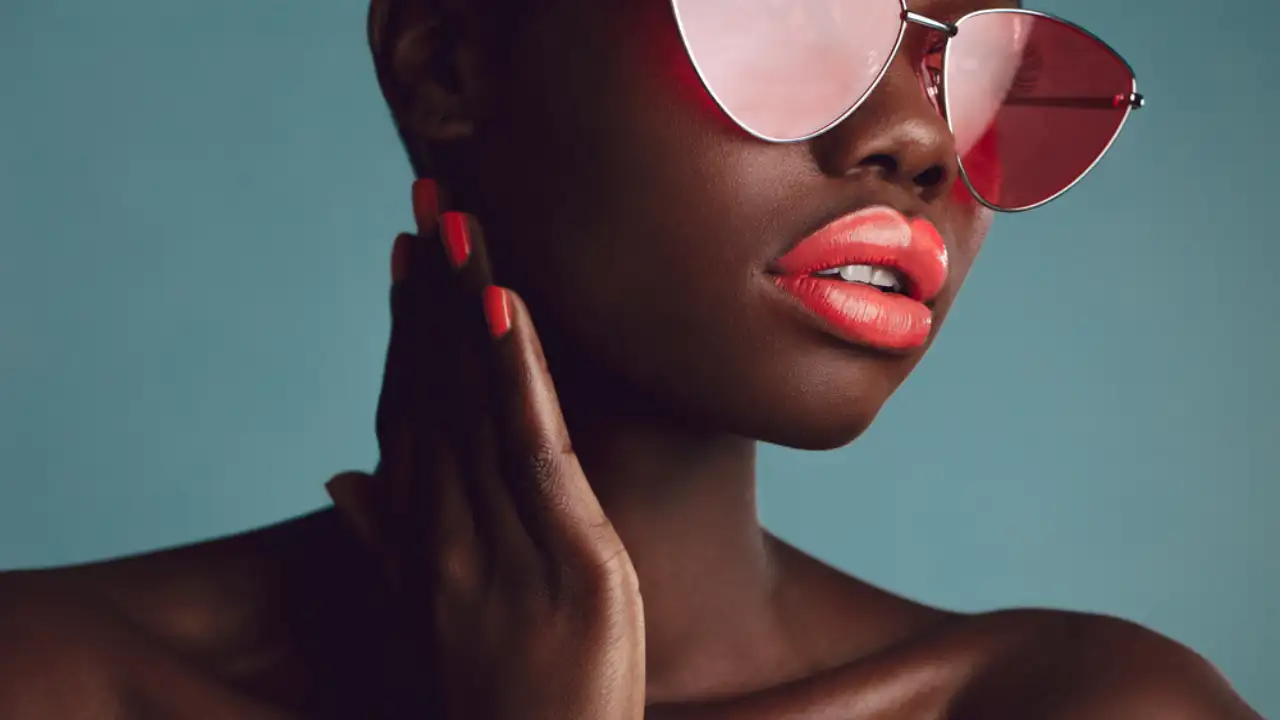 Makeup is an art and is like painting on a beautiful canvas. Lipstick is one of the items that are always there in a woman's makeup kit. In this article, we will talk about the best lipstick shades for dark skin women. Dusky women are blessed with gorgeous skin color and beautiful smiles. They can accentuate their beauty and make heads turn with the perfect makeup. 
Lipsticks are one of the most valuable possessions of a woman and can change the makeup look. There are many uses of lipstick: it hydrates the lips, defines your lips, and gives a finished look to your makeup. Focusing on your lip shade is crucial because it can make or break your look. Different lipstick shades go with varying tones of skin. Here we have compiled a list of the best lipstick colors for brown skin. Keep scrolling to know more!
Most Striking Lipstick Shades for Women with Dark Skin 
1. Taupe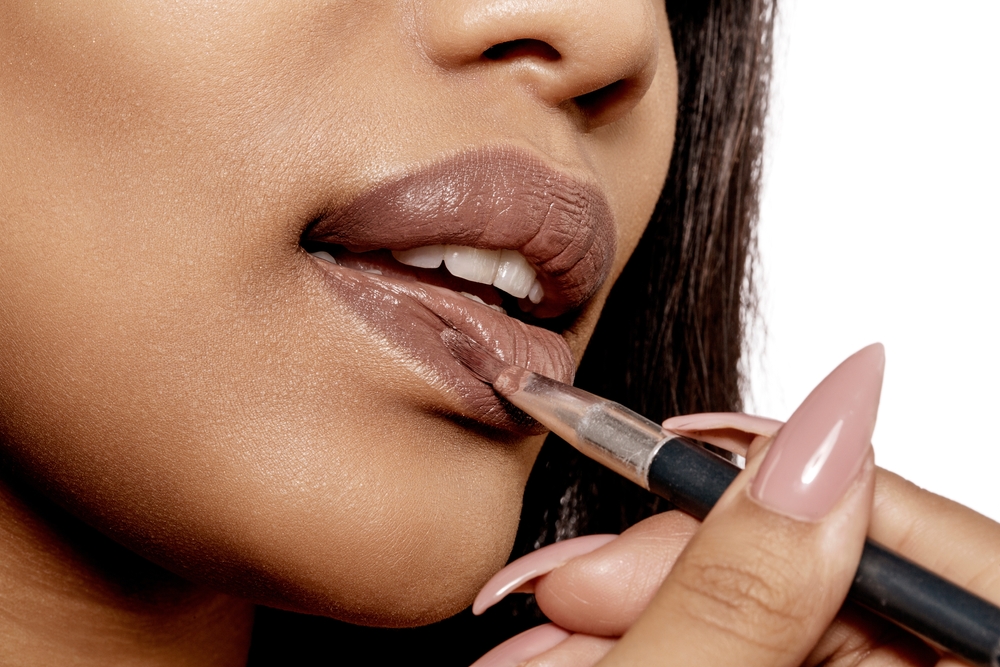 Taupe is a classy and elegant color. It pairs well with dark skin tones and can be applied for all occasions. Be it an office party or a date night, you can highlight your lips with a taupe lip shade and rock the look. This dark gray-brown color complements all outfits too. A fun fact - the word taupe comes from the French noun meaning "mole." 
2. Chocolate Brown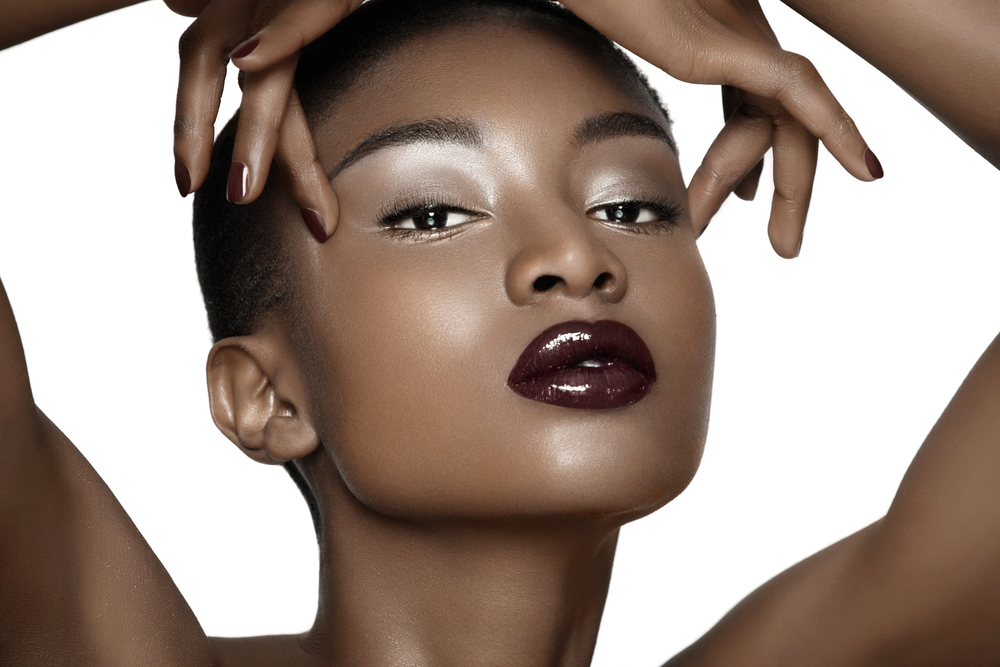 As the name suggests, this is a deep brown color that resembles chocolate. It is one of the best lip shades for dusky skin tones and gives a minimalistic and effortless vibe. Chocolate brown is a go-to lip shade for every mood!
3. Bronze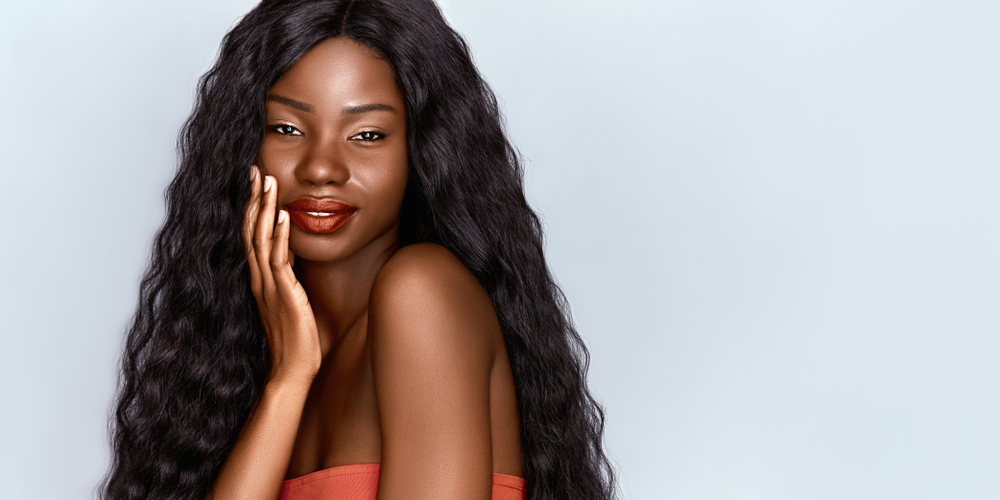 This metallic brown color gives a sophisticated look. This is an evergreen shade that can be worn at all times. It gives a simple and natural look and is best for people who want their makeup to look elegant. 
4. Purple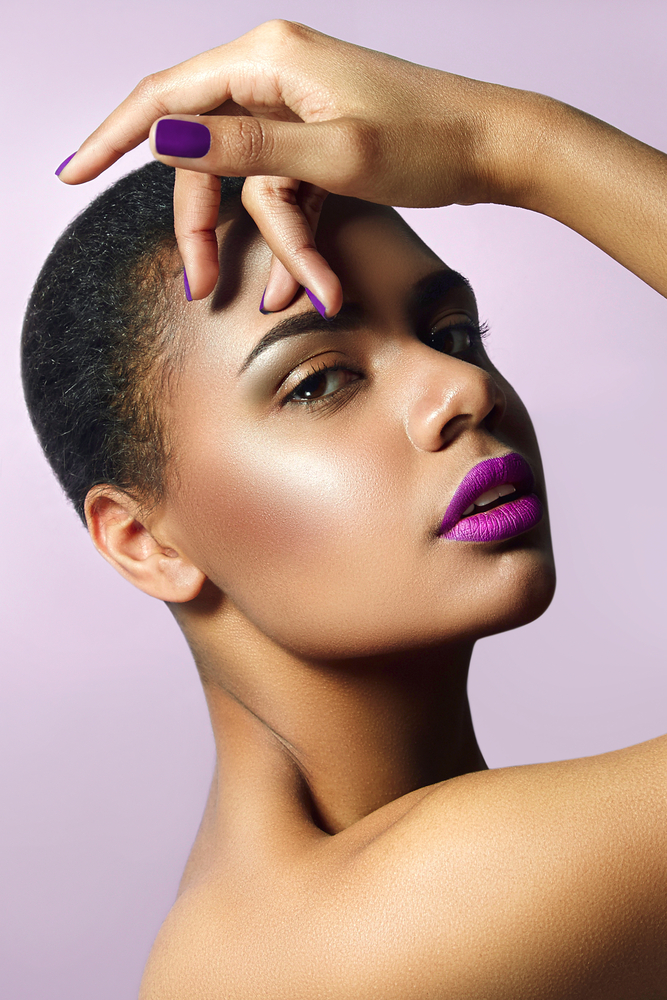 Sophistication? Check! Chic? Check! Attractive? Check! Yes, we are talking about one of the fascinating lipstick shades for dark skin women — purple! This romantic color gives a royal look and can be worn for evening parties. People with darker skin tones should go for deep, rich shades of purple to flaunt their makeup. 
5. Rosy Red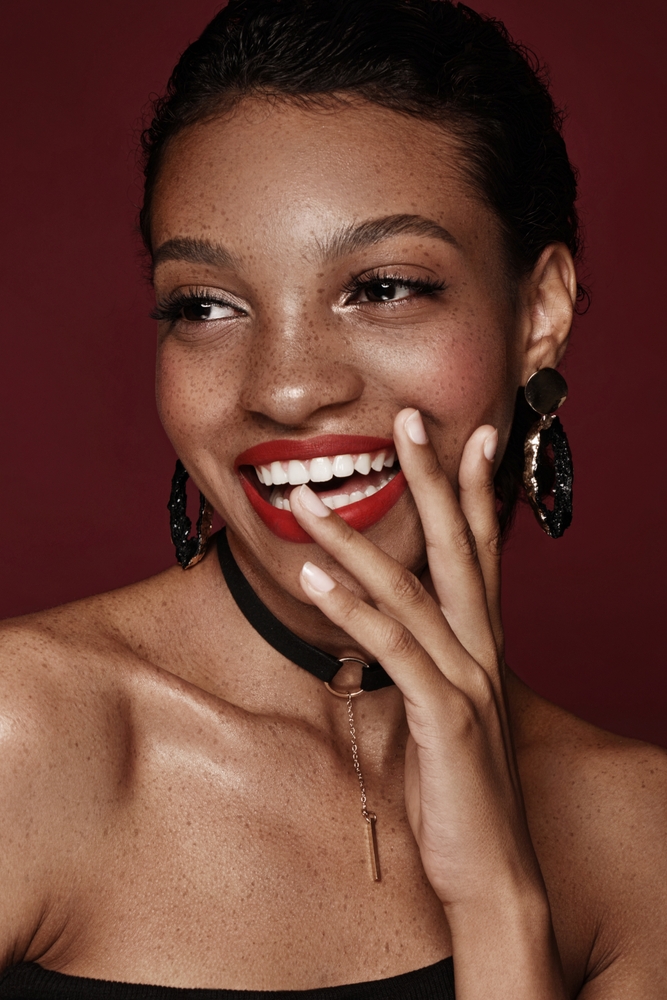 In the list of the best lipstick for brown skin, there is no way we can skip the universal favorite color. Yes, we are talking about red lip shade! It perfectly complements dark brown skin and adds richness to the makeup look. Rosy red is a perfect shade to create a dramatic makeup appearance.
6. Copper Brown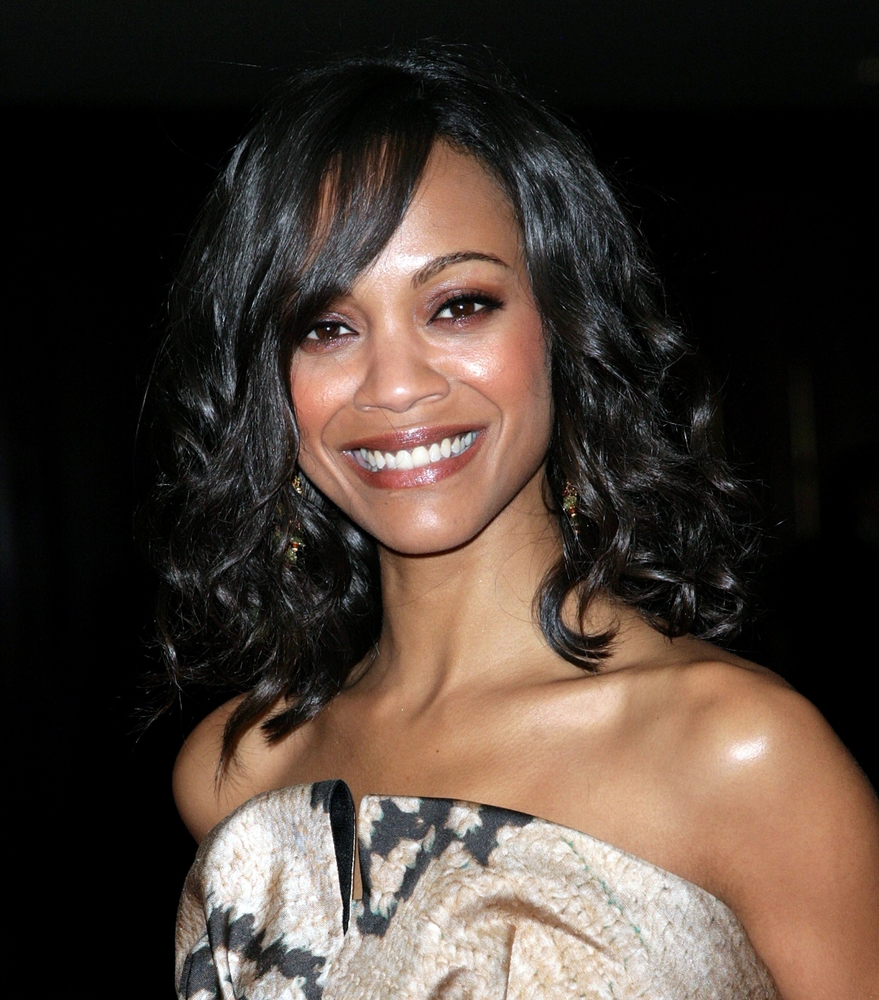 This reddish-brown color looks ravishing on dusky beauties. You can choose from different shades of copper brown like rich copper, cinnamon copper, ginger copper, etc. and look appealing. This deep luminous color will make you feel like you are on an adventure. 
7. Rosy Pink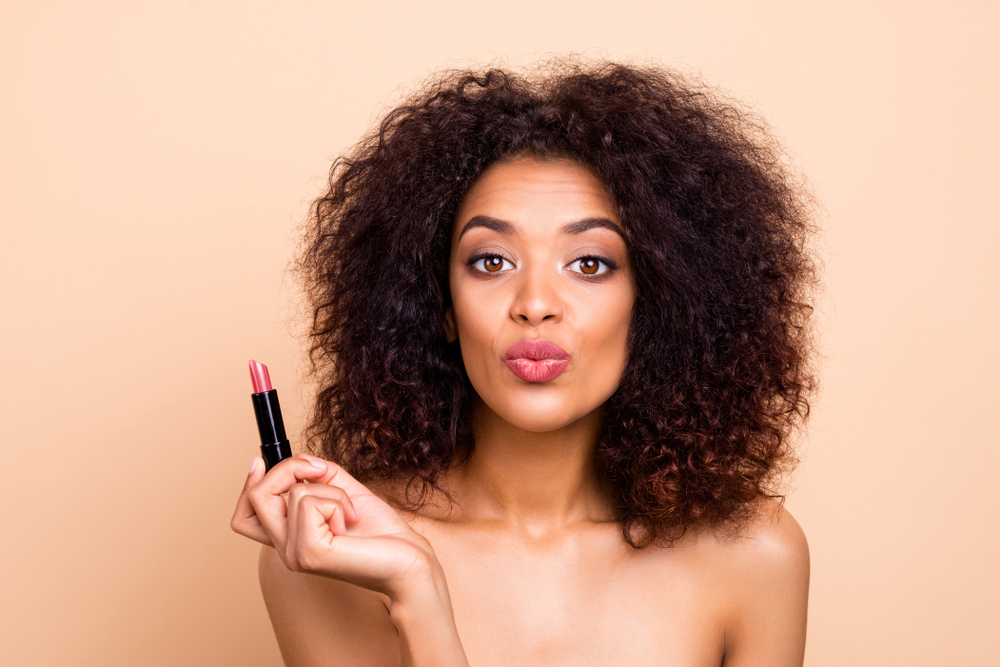 The color pink has a special place in every woman's heart. People with dark brown skin tones should not be hesitant while wearing bright colors. Go for light and creamy shades of rose pink and give a bold look to your makeup. 
8. Magenta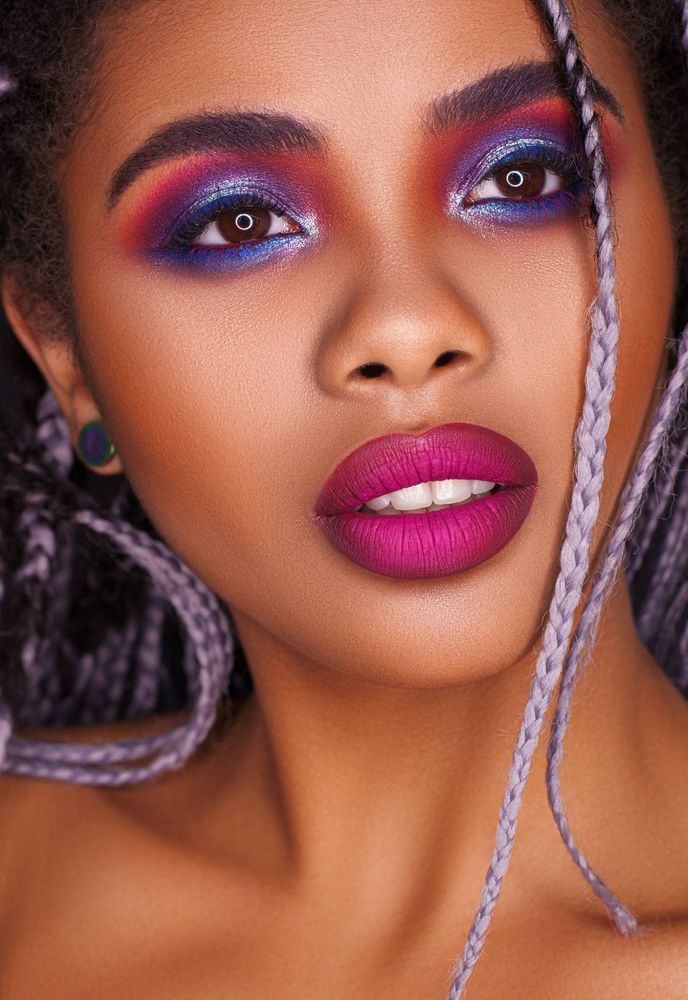 Magenta is not a pink color. It is a shade located between red and blue. Magenta shades contrast beautifully with brown complexion and can be worn at any time of the day. 
9. Brown-based Orange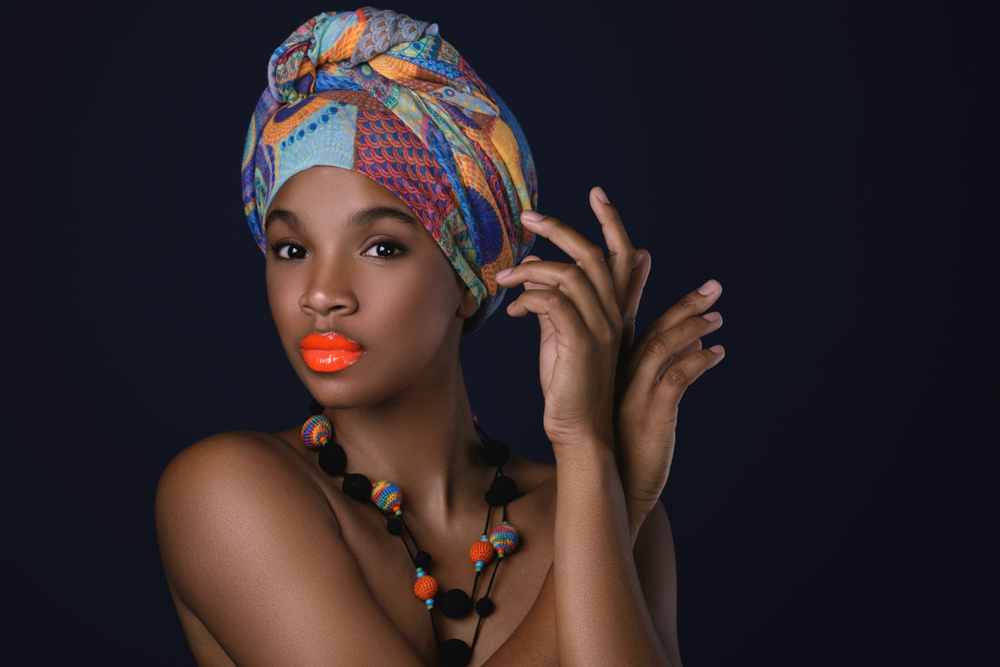 Statement shades like brown-based oranges, corals, and burnt oranges pair exceptionally well with dark skin complexion and are a match made in heaven. You might be afraid of opting for tangerine hues, but they look great on dusky beauties. Add on a lip gloss to dazzle everyone with your magnetic appearance.
10. Peach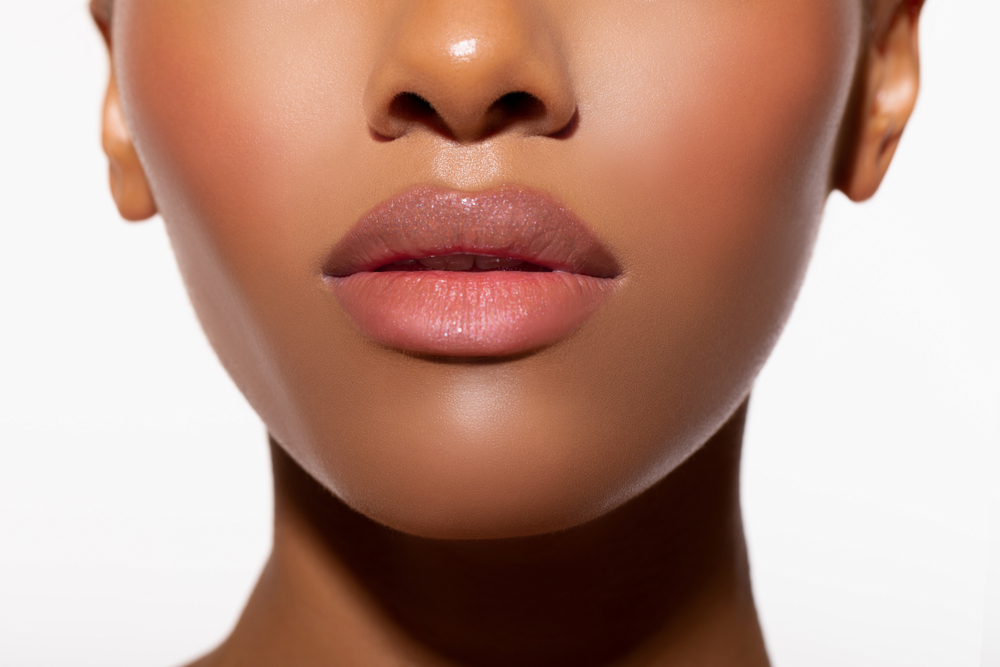 Peach works like a natural lip color for brown skin. This pink-orange shade flatters all skin tones and suits people of all ages. You can wear it at any time of the day and highlight your features. It is undoubtedly one of the best lipstick shades for dark skin women. 
11. Fuchsia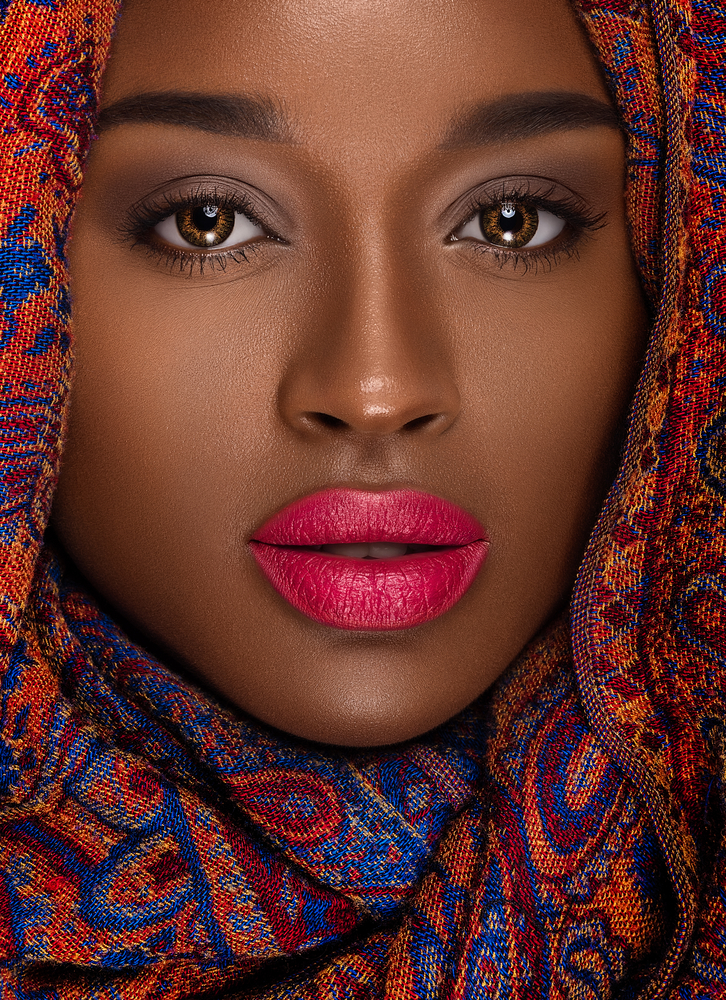 Fuchsia is one of the best lipstick colors for dark skin. This vivid shade is pinkish-purplish-red and is an excellent choice for dusky-skinned beauties. You can opt for different shades of this color and add drama to your look.
How to Find the Perfect Lipstick for Dark Skin?
With the market being flooded with different lipsticks, it can be challenging to pick the right lip shade according to your skin type. Assessing your skin tone is the primary step before choosing lipstick. If you are a dark-skinned woman, don't shy away from using bold colors on your lip. 
Make sure you consider your skin type and skin undertone before selecting a shade. The below tips will help dark-skinned women choose the right lip shade for themselves. 
There are four types of skin undertones: warm, cool, neutral, and olive. People with warm undertones generally have greenish veins and a red or yellow hue on their skin. On the other hand, people with cool undertones tend to have bluish veins on their wrists and blue, pink, or red hues on their skin. If you have neutral undertones, you are a mix of both cool and warm. Olive undertones are quite rare, and people with this skin tone have a green-gray or yellow hue. 
People with cool undertones can go for shades like taupe, berry, pink, mauve, or magenta. 
Darker skin tones with warm undertones look great with bold shades of pink. They can opt for coral, orange, berries, or red hue. 
Those with neutral undertones can go for earth-toned colors. 
Conclusion
Lipstick is not a makeup item; it's an emotion for many women. They habitually carry their favorite lipstick shade in their purse and apply it whenever needed. While no makeup look is complete without a lip shade, one should not choose a lip color randomly. The perfect makeup look requires you to use products that suit your complexion. There are many lipstick shades for dark skin women to choose from and add an oomph factor to their look. However, don't restrict yourself to choosing the most common lip shades out of fear or insecurities. Be bold, understand your skin tone and undertone, and with the help of the best shades listed here, build your lipstick collection!  Last but not the least,  remember that you can always experiment with your makeup to see what looks the best on you. Be confident that you can slay any look you desire!
ALSO READ: 10 Best Lipstick Shades That Every Skin Tone Can Rock
FAQ's
Which lipstick shade is best for dark skin?
Orange, peach, red, and brown are the best lip colors for dark skin. These pair exceptionally well with dark skin and one can flaunt them easily.
---
What is the best lipstick color for dark lips?
Mauve, deep red, plum, brown, and cocoa are some of the best lipstick colors for dark lips. These lipstick shades complement dark skin tones and looks great on them.
---
How do you pick lipstick for dark skin?
Understand your skin tone before choosing lipstick. People with a medium skin tone can go for shades like berry, or mauve. If you have a tan skin tone, you can opt for red and deep pink shades.
---
What shade of lipstick looks natural?
Nude lipstick looks natural on everybody.
---
Does pink lipstick suit dark skin?
Yes, pink lipstick looks great on people with dark skin. Fuchsia and hot pink shades pair well with dark skin tone.
---
About The Author
Chhavi Puri likes to keep up with all the trends in the makeup & beauty field. She is certified in makeup ar...tistry and holds a PG Diploma in Counseling Psychology degree from Amity University. She is a skincare enthusiast and has attended online workshops on Ayurvedic Cosmetology from Ayurveda Gurukalam. Chhavi has more than 3 years of experience in SEO content writing. She loves penning down her thoughts creatively and is a Hogwarts-certified Potterhead!
Read more
Top Comments
There are no comments in this article yet. Be first to post one!