10 Most Popular Microwave Ovens at Great Discounts on Amazon Great Republic Day Sale
Shop from a wide selection of microwave ovens and enjoy super-efficient cooking at unbelievably low prices with Amazon's Great Republic Day Sale 2023!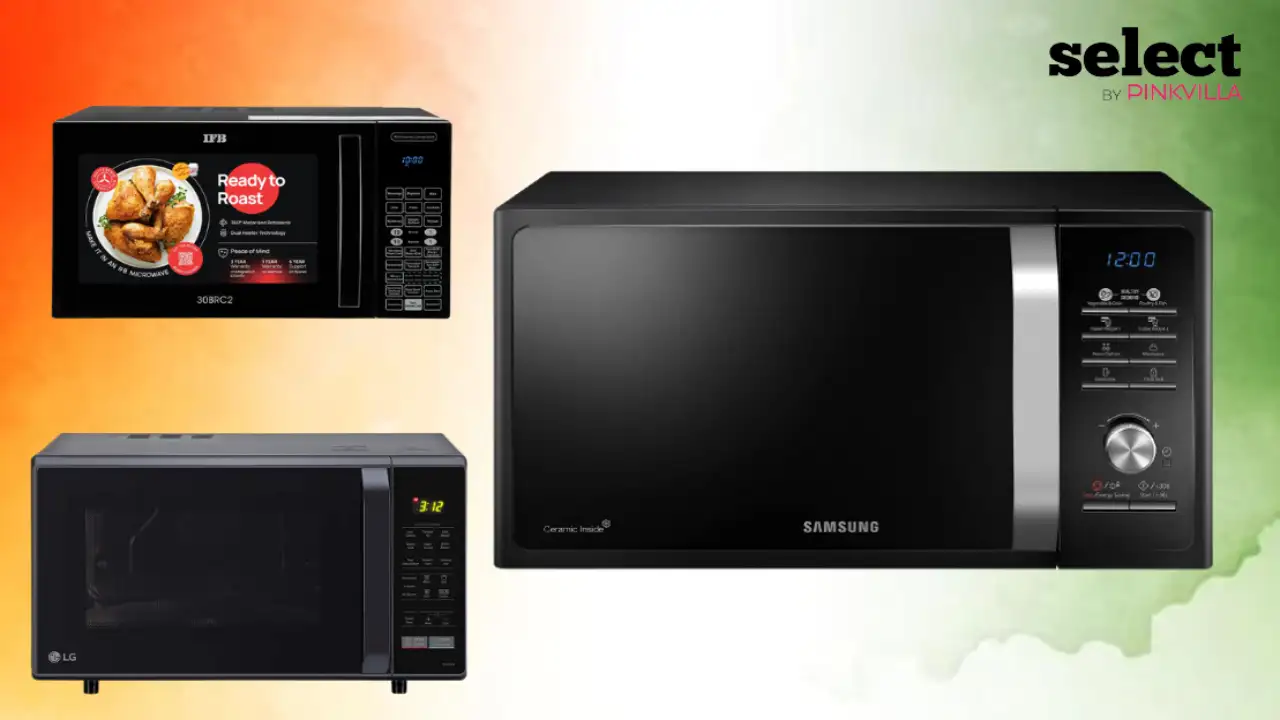 The products curated for this article are independently chosen by the editorial team. If you make a purchase through the
links
mentioned below, we may receive a commission. Check out our
product research & curation process
The microwave is one of the most popular and widely used kitchen appliances in the world. It has revolutionized the way we cook, making it quicker and easier to prepare meals at home. In addition to being convenient, microwaves are also energy-efficient, making them an ideal choice for those looking for an easy way to save money on their energy bills.
When considering saving money, you must check out the Amazon Great Republic Day Sale! This sale has a great selection of microwave ovens from top brands like Samsung, LG, and IFB. With features like auto-cook menus, multi-stage cooking options, and convection technology, these microwaves are sure to make your kitchen more efficient and your meals more enjoyable. So don't miss out on this astounding sale and get the perfect microwave oven for your home today!
10 Microwave Ovens for a Convenient and No-fuss Cooking Experience
1. Farberware FMO11AHTBKN Classic Microwave Oven
With 1000 watts of cooking power, this stylish microwave from Farberware is suitable for every cooking necessity, be it quick snacks or traditional stuffed meals. The prominent features that make this microwave oven a popular choice include 6 one-touch cooking functions, a memory function, defrost timer, an LCD with a clock, digital control, a removable rotating glass plate, and a keypad lock. Bonus: flat 60% off!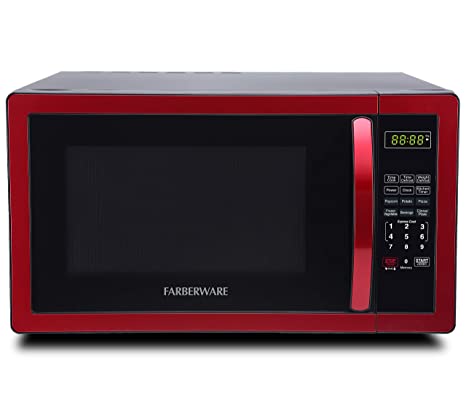 2. LG 42 L Solo Microwave Oven
This microwave from LG is best suited for middle- to large-sized families (6-10 members). The best features that make it super efficient are the auto-cook function, control panel lock, defrost timer, interior light, clock, turntable, and self-cleaning mechanism. So — baking, cooking, reheating — enjoy a hassle-free culinary experience at this exceptional price!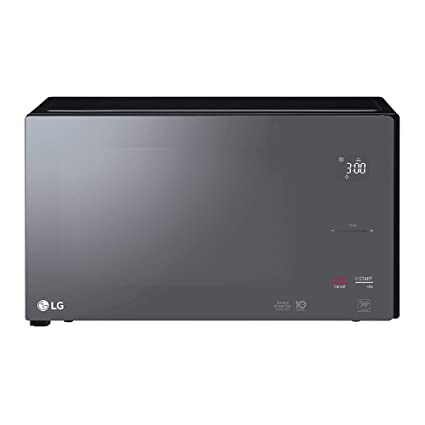 3. Commercial Chef Countertop Counter Top Microwave
This countertop microwave oven by Commercial Chef is yet another popular choice for all Indian households. With 600 watts of power, this mini microwave is best suited for smaller kitchens and efficiently performs all the required functions. Without going overboard with fancy stuff, let it suffice that the design and functionality of this microwave make it a simple, sleek, streamlined, and user-friendly device!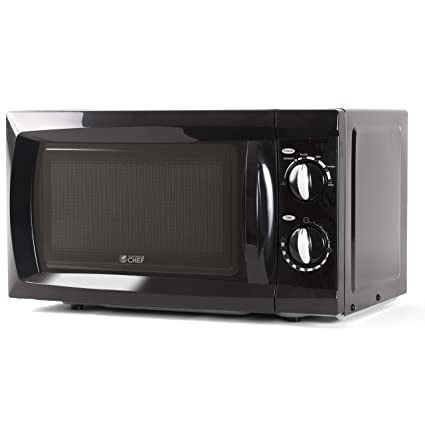 4. Panasonic 23L Convection Microwave Oven
Make your everyday cooking effortless, delicious, and quick with this 23L microwave by Panasonic. You can prepare anything from pizzas and snacks to desserts and grilled items with its 360-degree heat-warping technology! Moreover, with its vapor-clean mechanism, you can say goodbye to odor, especially after oriental dishes! This microwave is ideal for small- to mid-size families.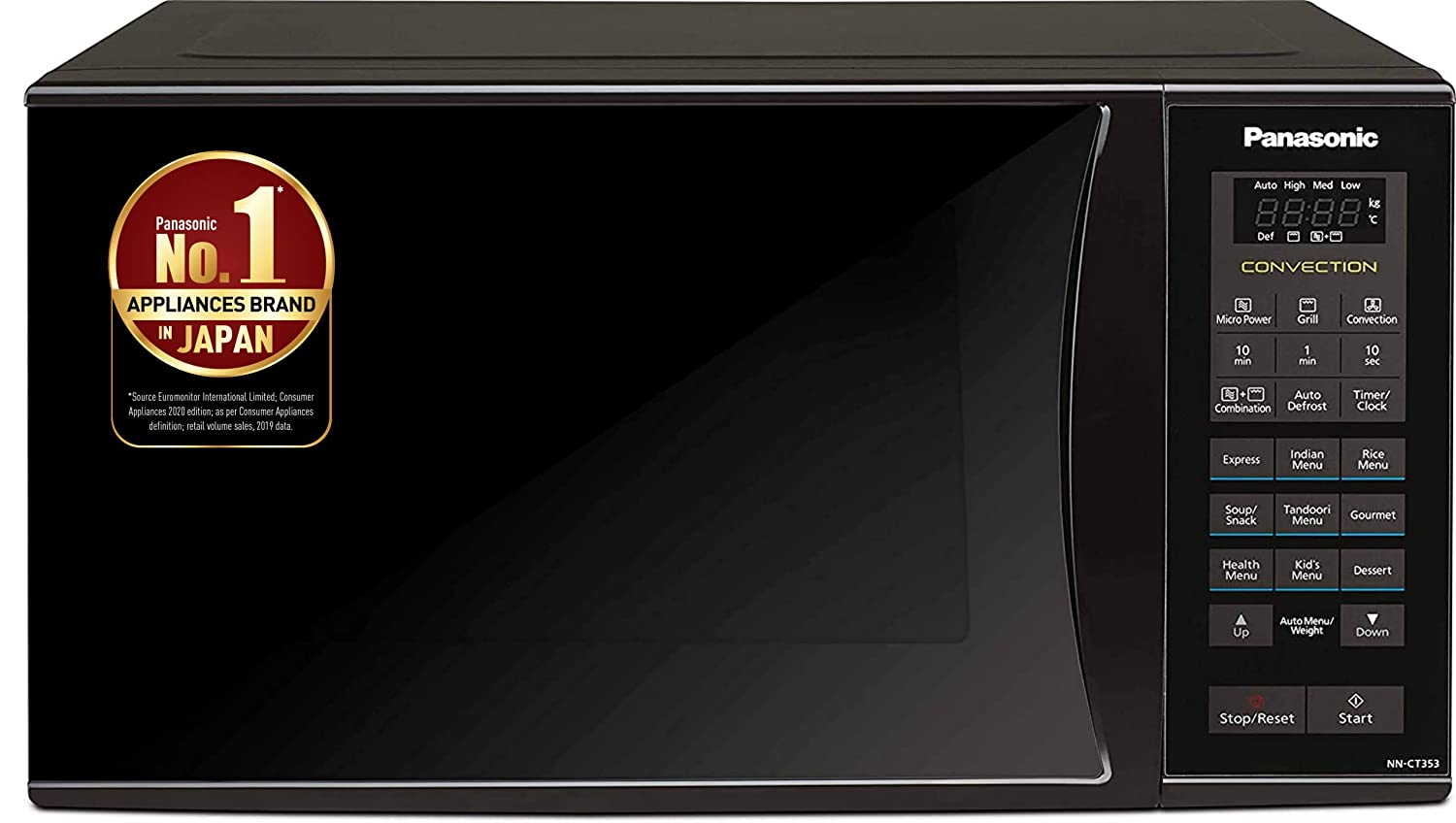 5. IFB 20 L Convection Microwave Oven
This mini microwave from IFB is a lifesaver for bachelors and couples alike. Although it is a compact version, it performs all the fundamental functions like cooking, grilling, reheating, and defrosting. Additionally, it comes with preinstalled overheat protection and a child lock to avoid any mishaps. Isn't it about time to make up your mind and steal this multipurpose microwave oven at a flat 26% off?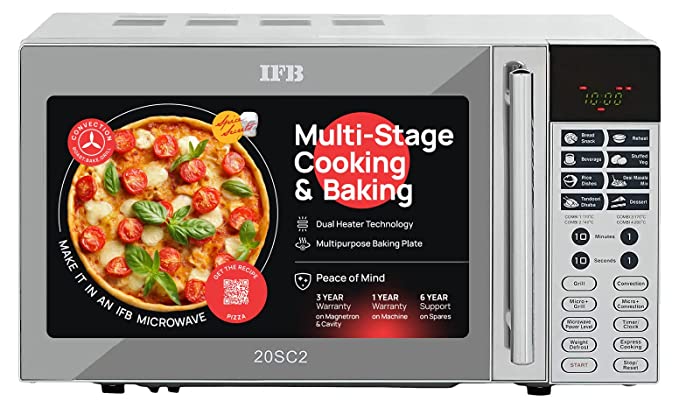 6. Panasonic 27L Convection Microwave Oven
This is yet another conventional, user-friendly, and multipurpose microwave by Panasonic that is most apt for small families, singles, and couples. With 900 watts of power and 360-degree heat-warping technology, this microwave oven delivers all the essential functions in a highly effective way — and all that without burning a hole in your pocket!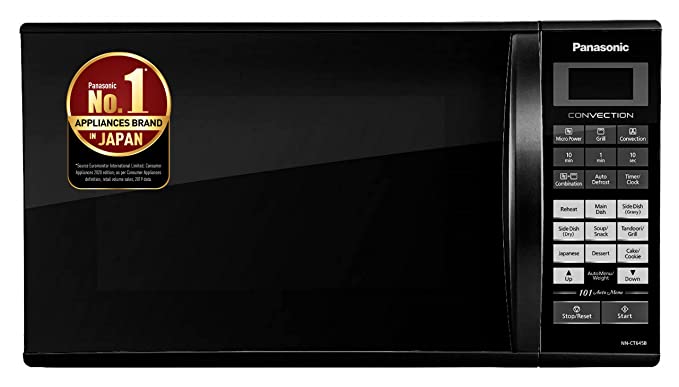 7. IFB 30 L Convection Microwave Oven
This gorgeous 30 L all-black microwave by IFB is yet another must-buy appliance for larger families. Cooking, grilling, reheating, or defrosting — perform all the functions comfortably with its splendid features. Moreover, it comes with steam-cleaning technology, which means no more sweating for hours scrubbing it after a heavy meal prep!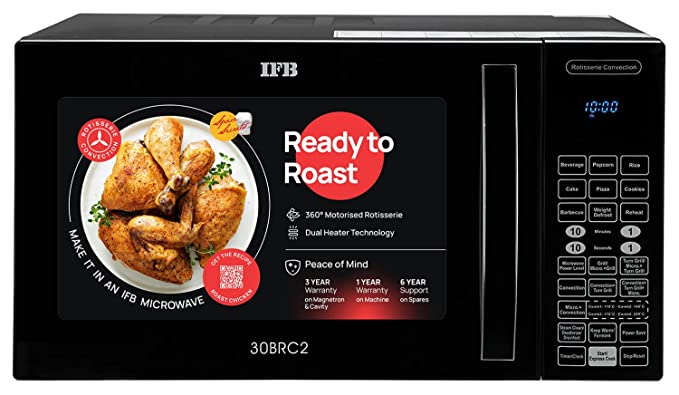 8. LG 28 L Convection Microwave Oven
This microwave from LG is another popular choice for all mid to large-sized families to make their cooking experience stress-free. From cooking and baking to grilling, this microwave oven performs all the functions while saving energy. While child lock technology and a sensitive touchpad make it safer and more efficient, a stainless steel interior makes it more hygienic and durable!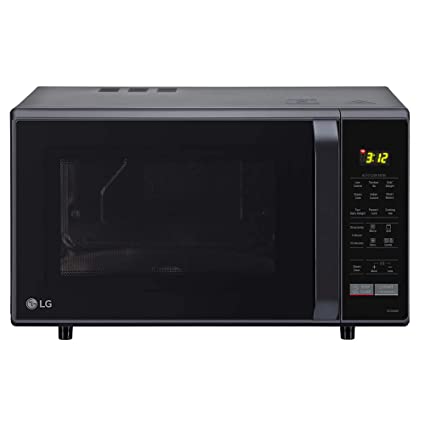 9. Samsung 23 L Solo Microwave Oven
This microwave by Samsung flaunts a ceramic interior and a stylish look. Super cost-effective, user-friendly, energy-saving, and heat-resistant are the terms that best describe this microwave. Moreover, it has a built-in deodorization mechanism, which means no more residual odor. With an output power of 800W, this microwave prepares your meals quickly while you set up your dining table!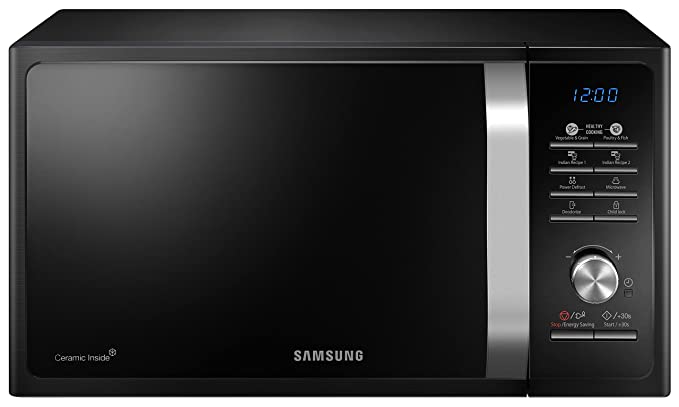 10. Samsung 32 L Convection Microwave Oven
From cakes to naans, prepare any dish that you wish with this 32 L microwave from Samsung. With a silver-colored exterior and a ceramic interior, this appliance not only looks stylish but also performs all its functions super efficiently. All you have to do is skillfully prep the item, put it in the microwave, set the timer, and take a breather. By the time you are done chopping the salad and decorating your curd, your microwaving dish will be ready to serve!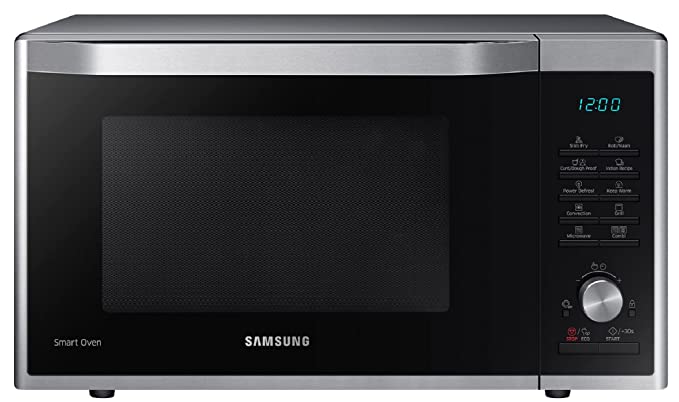 Whether you are looking for a basic model or a high-end one, Amazon has something for everyone. With the latest technology and features like auto-cook programs, inverter technology, and more, these microwaves offer great value for money. So do not wait any longer to grab the lowest prices and best discounts of up to 60% this year with Amazon's Great Republic Day Sale. Start shopping now to enjoy super-efficient cooking and lightning-fast heating with these ovens, perfect for all households!

---