10 Best Travel Bags for Men to Grab from Amazon's Great Republic Day Sale
Planning your next trip? Get amazing deals on travel bags for men from Amazon's Great Republic Day Sale. Shop for rucksacks, duffle bags, waist packs, etc.
Updated on Jan 31, 2023 | 07:22 PM IST | 88.4K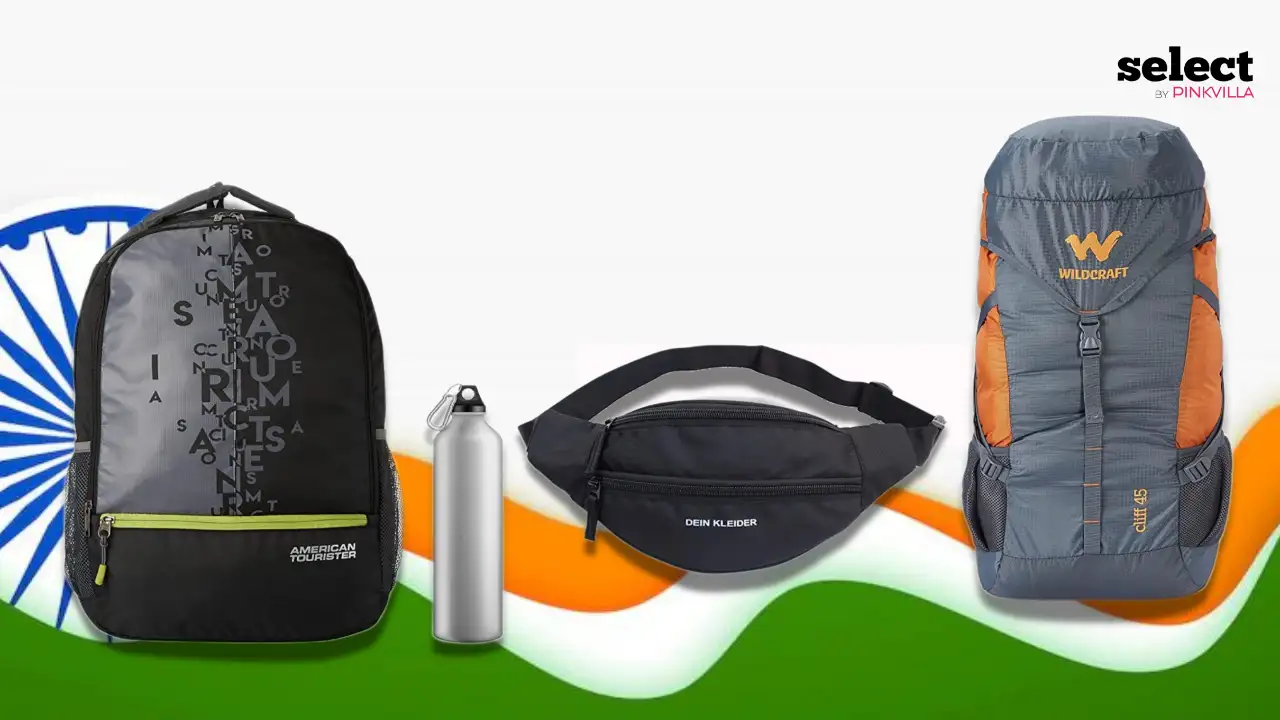 The products curated for this article are independently chosen by the editorial team. If you make a purchase through the
links
mentioned below, we may receive a commission. Check out our
product research & curation process
Whether you are going backpacking to Western Europe, camping with friends, or visiting your distant relatives, it becomes imperative to get your hands on a good-quality travel bag. Your go-to travel bag should be adequately spacious, ergonomic, and lightweight. In addition, if you are a guy, then you would likely prefer a fuss-free, sporty bag to enhance your style. In any case, we have listed our top travel bag recommendations that suit every style and preference so you can shop for your favorite pick. These bags are available at jaw-dropping discounts on Amazon's Great Republic Day Sale. Scroll away to learn more.
10 Cool Travel Bags for Men from Amazon's Great Republic Day Sale
Perfect for adventurous treks and adrenaline-fueled travels, this large hiking backpack by TRAWOC allows you to keep large essentials handy. This bag is extremely spacious and adequately compartmentalized, so you can efficiently organize your clothes, shoes, sports equipment, etc. It has a specially padded laptop sleeve, rain cover, chest strap, and external straps and buckles to secure your yoga mat or similar objects.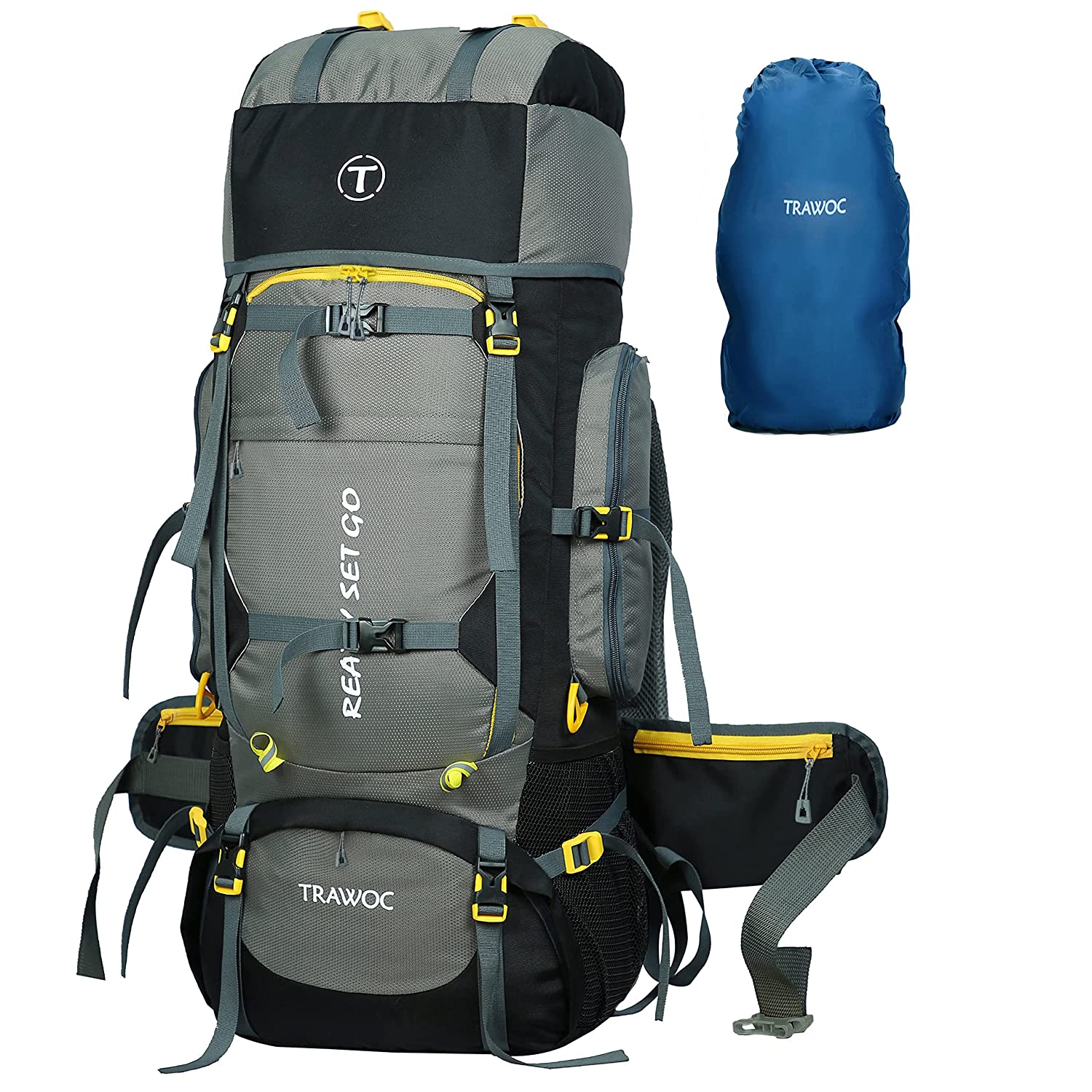 (as of 20/1/23 at 2:00 pm IST)
2. Skybags Cardiff Travel Duffle
This classy red duffle bag by Skybags is a go-to travel bag you can fall back on when you're unsure of how many items you need to carry. It comes with rolling wheels, so you don't have to get your muscles sore while carrying your luggage. While being adequately padded, the bag also retains its squarish shape so your belongings don't get messed up inside. The bag comes with extra pockets on the inside and outside to conveniently store smaller objects.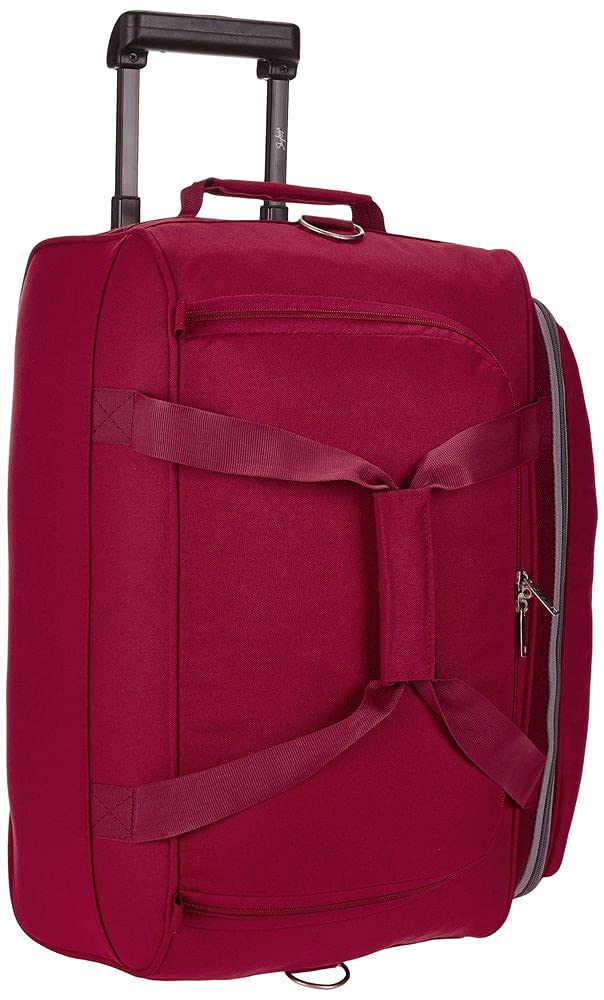 (as of 20/1/23 at 2:00 pm IST)
3. Wildcraft Grey and Orange Rucksack
Unlike other similar bags, this rucksack by Wildcraft has a sleek, ergonomic design that does not compromise on space. It is adequately padded on the inside and has a mesh, moisture-wicking fabric patch under the carry straps to keep you dry and fresh. The bag comes with a side water bottle pocket and multiple straps and buckles to fasten certain essentials in a way that keeps them handy. You can save some bucks on your overall travel expense as this bag is available at a great discount on Amazon's Great Republic Day Sale.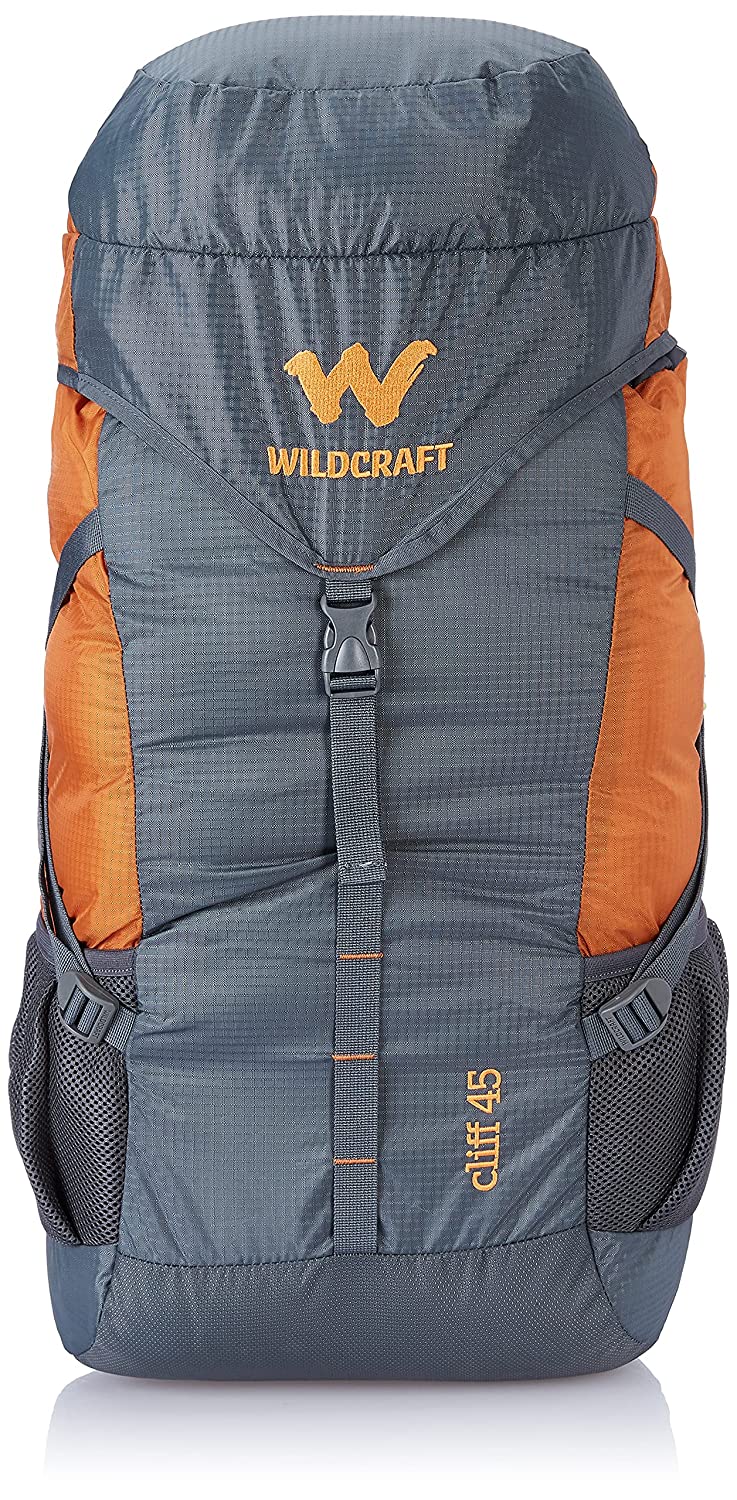 (as of 20/1/23 at 2:00 pm IST)
Available with a 1-year warranty, this travel backpack by TRAWOC is a good purchase for your frequent travel endeavors. Despite being sufficiently spacious, this bag is quite lightweight, making it easier to carry. It is made with a waterproof, synthetic material — ideal for every weather. It has good-quality zippers and external straps with premium buckles, to keep your items quickly accessible.
(as of 20/1/23 at 2:00 pm IST)
5. American Tourister Casual Backpack
Excellent to carry at work, college, or a trip to a nearby city, this casual backpack by American Tourister keeps your belongings safe and prevents any breakage or spoilage. What makes it special is that it is extraordinarily compartmentalized, so you can neatly organize your laptop, books, water bottles, cosmetics, etc. It also has an external pocket to make smaller objects easily accessible. Also, the bag has a cool back and grey design that makes it a stylish choice.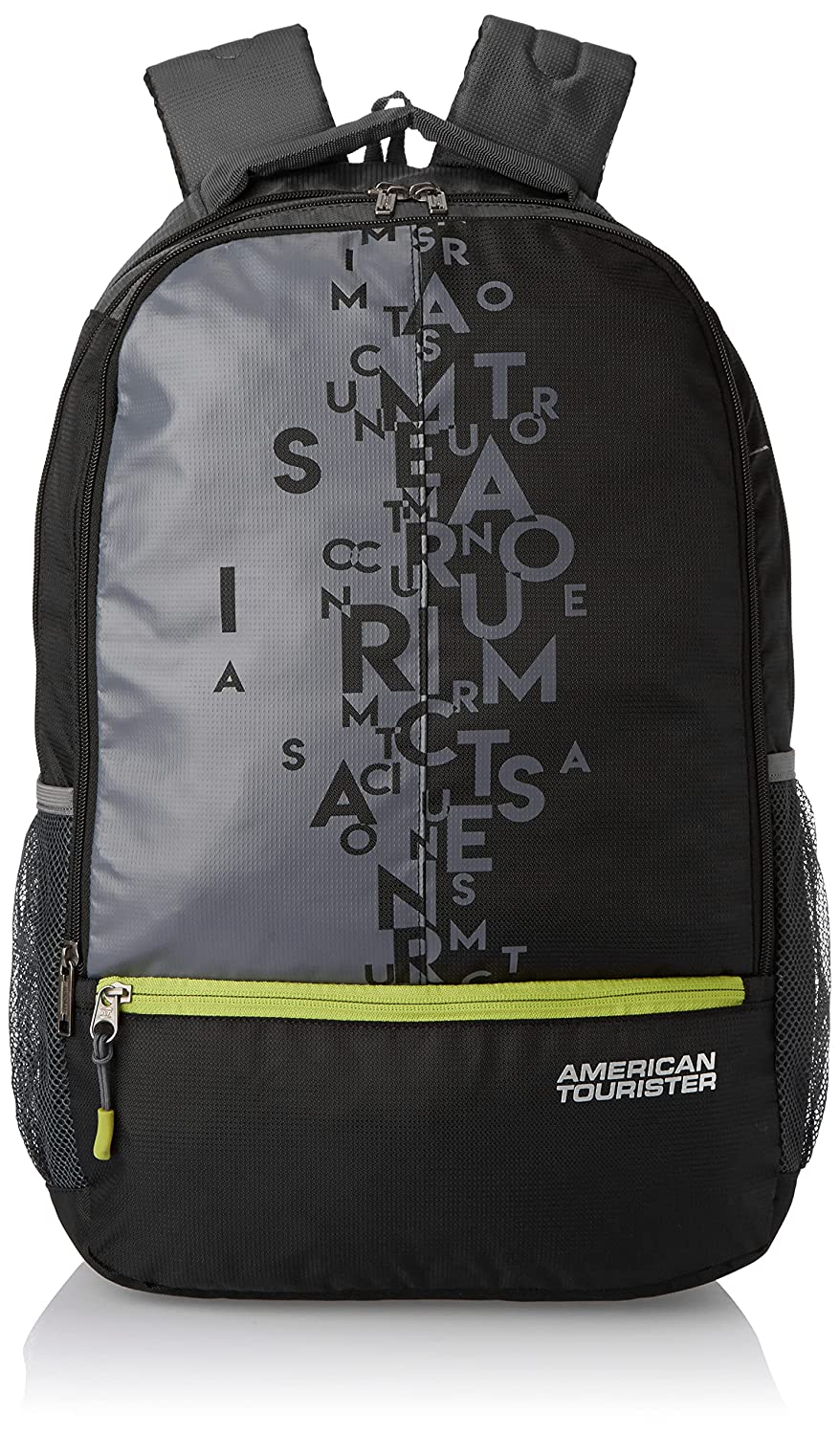 (as of 20/1/23 at 2:00 pm IST)
6. TRAVELPOINT Camping Rucksack
The classy black design with yellow accents on this rucksack by TRAVELPOINT is incredible to amp up your style. It comes with a hip belt and compression straps to keep the bag fastened to your body while securing certain objects. With a shell and quick-access pockets in the bag, you can keep objects of frequent use handy. The mesh near the padded straps allows airflow and keeps you fresh. This amazing product is available at a whopping 71% off on Amazon's Great Republic Day Sale.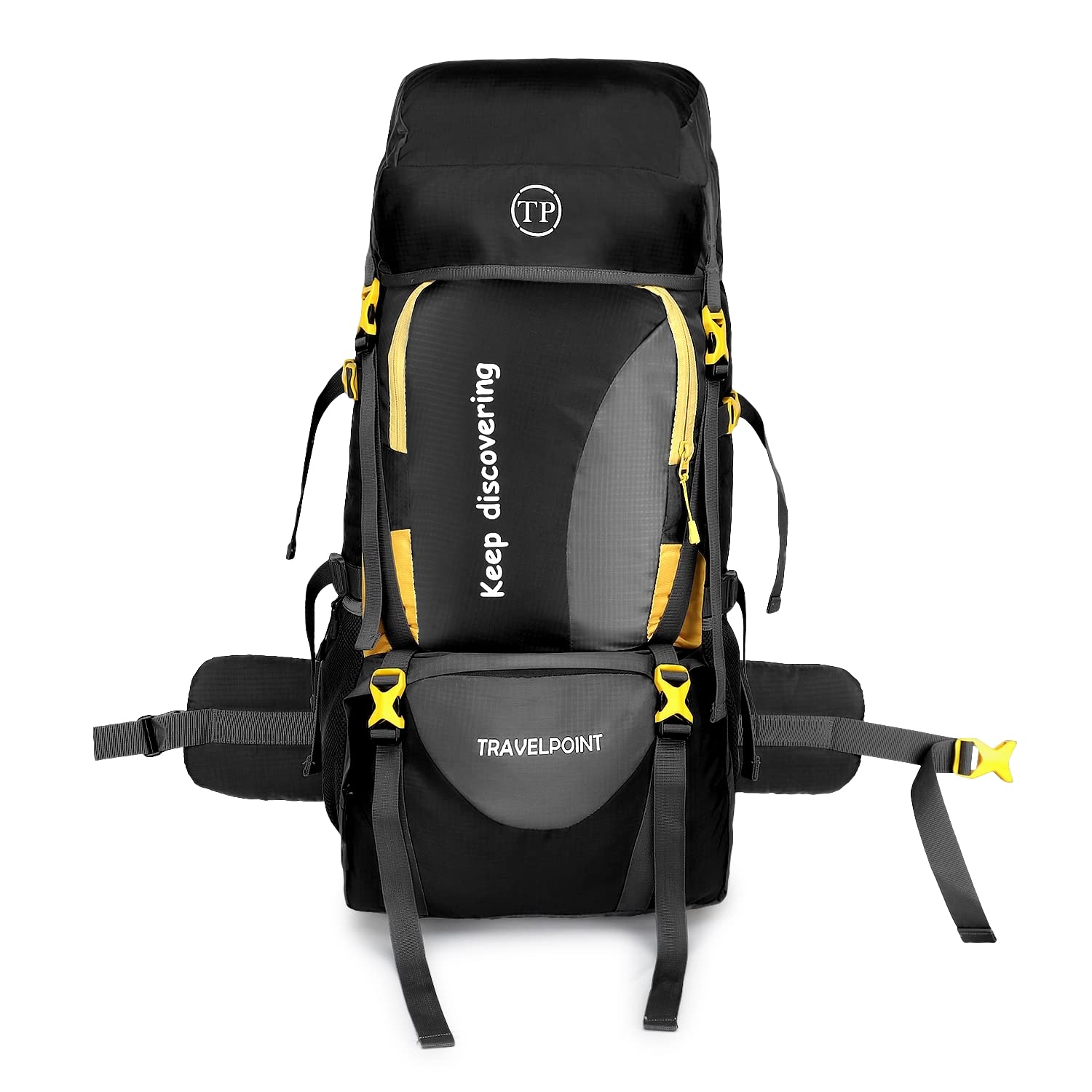 (as of 20/1/23 at 2:00 pm IST)
7. POLICE Laptop/Travel Backpack
This awesome travel backpack by POLICE comes with several benefits that make it a good purchase. To begin with, its fabric is water-repellent and abrasion-resistant, making the bag durable. It provides a cushioned back support as well as padded straps made with a breathable mesh. The compartments inside prevent your belongings from colliding with each other and creating a mess. Also, it comes with a quilted laptop sleeve that keeps the device safe.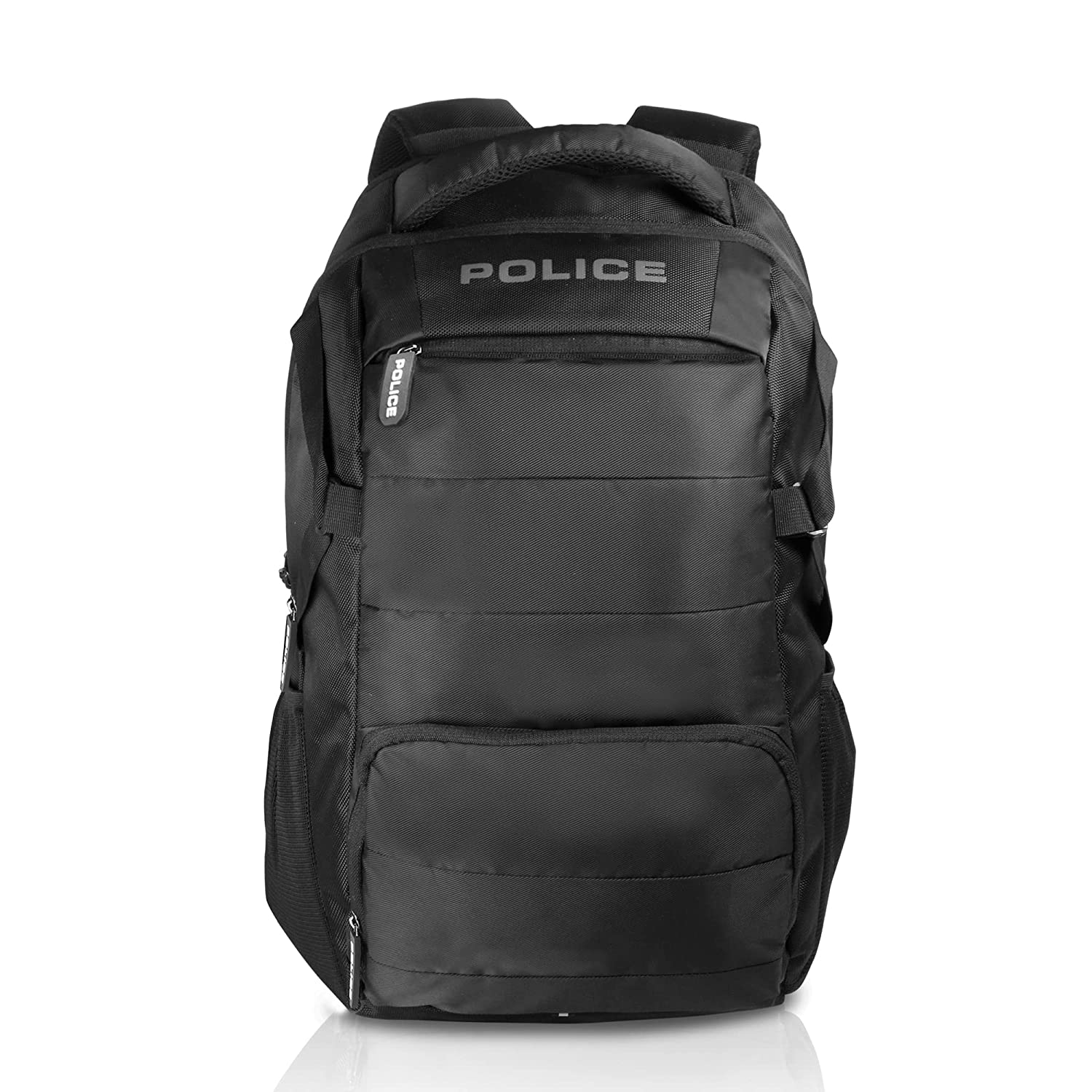 (as of 20/1/23 at 2:00 pm IST)
8. Dein Kleider Travel-handy Waist Pack
Keep your earphones, mobile, passport, and other small essentials safe and handy with this waist-pack by Dein Kleider. It has a mattified black exterior that looks cool with every outfit. Unlike other waist packs, this product is compartmentalized, so you can organize your items and prevent any mess. With its adjustable strap and premium buckles, you can comfortably fasten this across your body. The best part — you can avail of these benefits at a steal deal price on Amazon's Great Republic Day Sale.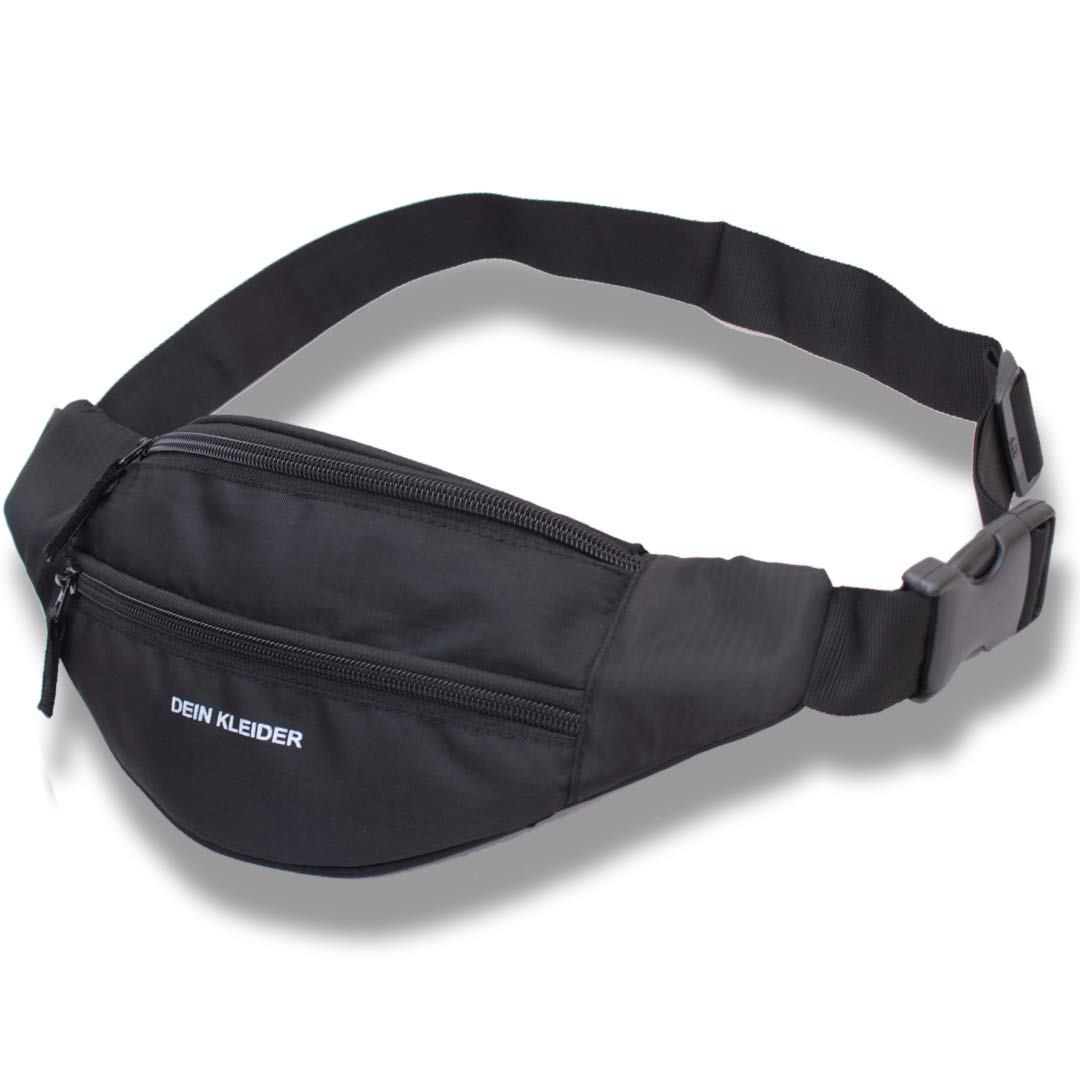 (as of 20/1/23 at 2:00 pm IST)
9. Gear Alphamount Trekking Rucksack
With an astonishing 76% discount, you can get your hands on this stylish black and yellow trekking rucksack by Gear. Made with water-resistant fabric, heavy-duty zippers, and bar-tacked load points, this bag is quite durable and long-lasting. It has a ventilated mesh back and carry straps that keep you fresh. Using its side compartmental pockets and buckle straps, you can keep certain objects easily accessible.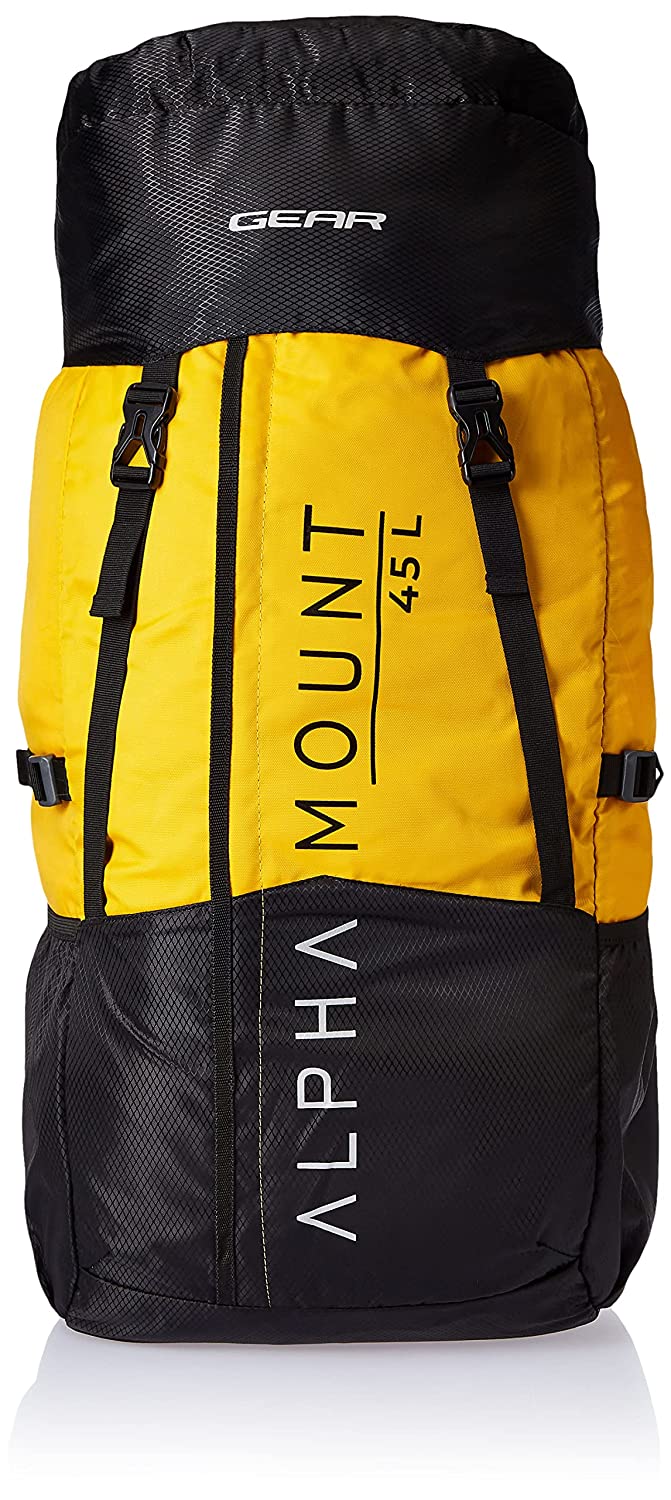 (as of 20/1/23 at 2:00 pm IST)
10. Half Moon Travelling Rucksack
This travel bag by Half Moon comes with a concealed rain cover compartment that keeps your belongings protected. With fastening hip and chest straps, you can keep the bag secured on your back during adventurous treks and hikes. The bag is adequately compartmentalized and has a padded laptop pocket to keep your devices safe. You can get your hands on this amazing bag at half its price from Amazon's Great Republic Day Sale.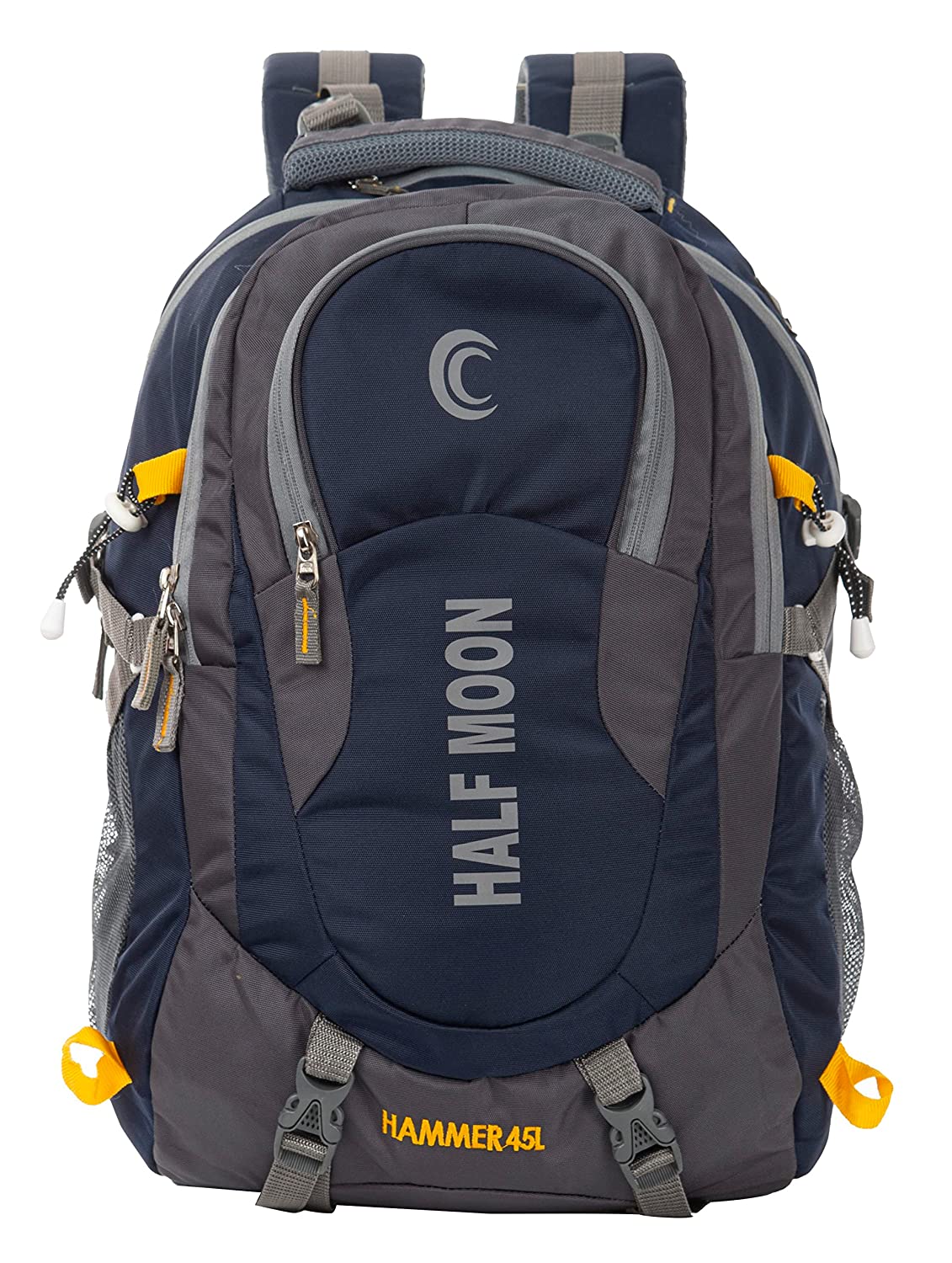 (as of 20/1/23 at 2:00 pm IST)
Now that you have seen our product recommendations, it is time to get your hands on your favorite men's travel bags for your next trip. The above-mentioned products are generously spacious, durable, and attractive, so you can travel efficiently without compromising on style. Ensure you check the size and warranty details before making a purchase. Happy shopping!
About The Author
Anoushka is certified in Professional Skincare and is a Mass Media (Journalism) graduate from Mumbai University. As a...n experienced writer, she is an advocate of sustainability in skincare, haircare, fashion, and lifestyle. She loves mind-stimulating conversations, trivial or intense, which fuel her creative ideas. In her leisure time, she enjoys yoga, sitcoms, reading, early morning beach walks, and cafe hopping.
Read more
Top Comments
There are no comments in this article yet. Be first to post one!