10 Travel Bags for Women to Travel in Style with Amazon Great Republic Day Sale
Travel, roam and experience life carefree and hassle-free with the top 10 best travel bags for women to carry every essential article with you on every trip!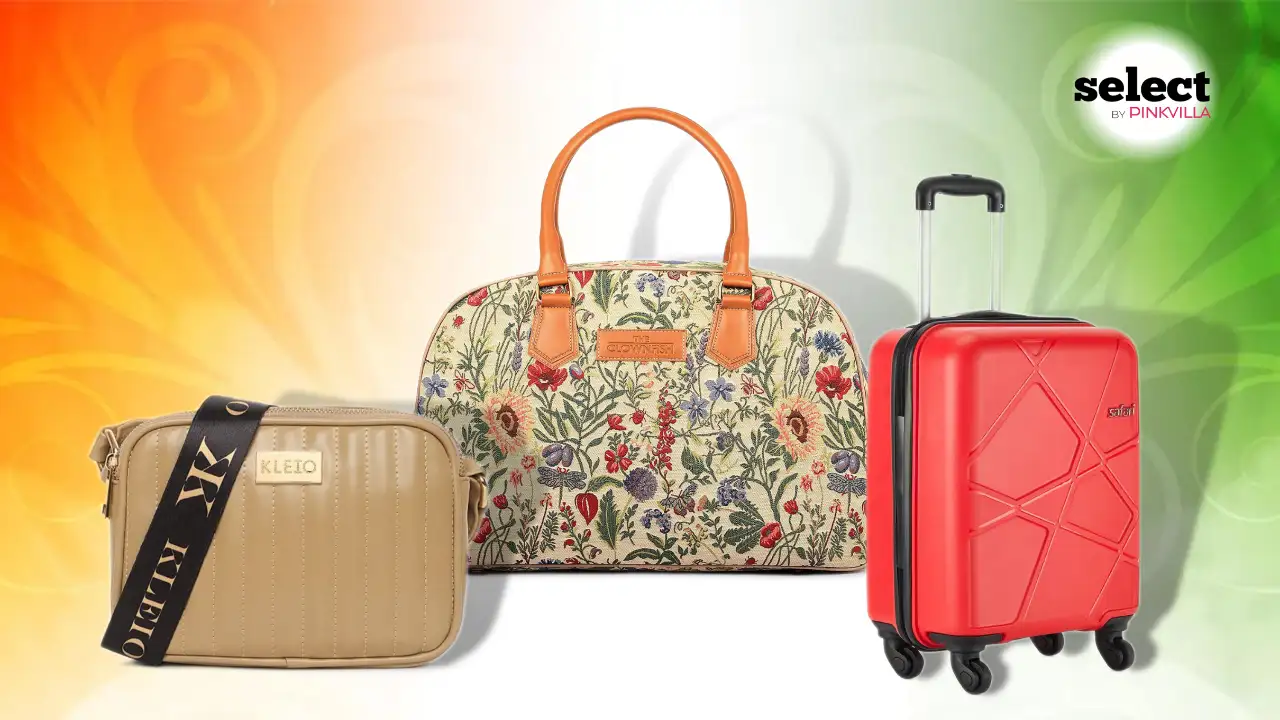 The products curated for this article are independently chosen by the editorial team. If you make a purchase through the
links
mentioned below, we may receive a commission. Check out our
product research & curation process
As women, we tend to pack things that are often necessary but take up too much space, due to which the convenience of packing and traveling gets overburdened. Travel bags should make traveling and exploring fun and stress-free! What one must do, is keep the features in mind and not the trinkets that hang from the bag. After sorting through countless travel bags, we've curated this list of the top 10 best travel bags for women which consists of the best picks ranging from crossbody bags, swanky duffels, stylish trolleys, and more!
10 Travel Bags for Women You Need For That Next Vacation!
1. The Clownfish Fabric Travel Duffle
The weekender backpack is ideal for last-minute getaways and keeps your possessions organized! It has two huge pockets that can hold all of your stuff and luggage for your travel. With a storage capacity of 27 liters, the bag fits nicely in cabin luggage and is excellent for frequent travel. It's ideal for overnight stays, extended travels, and a light carry-on! Get it today for an almost half-price-off discount is certainly a special deal from Amazon!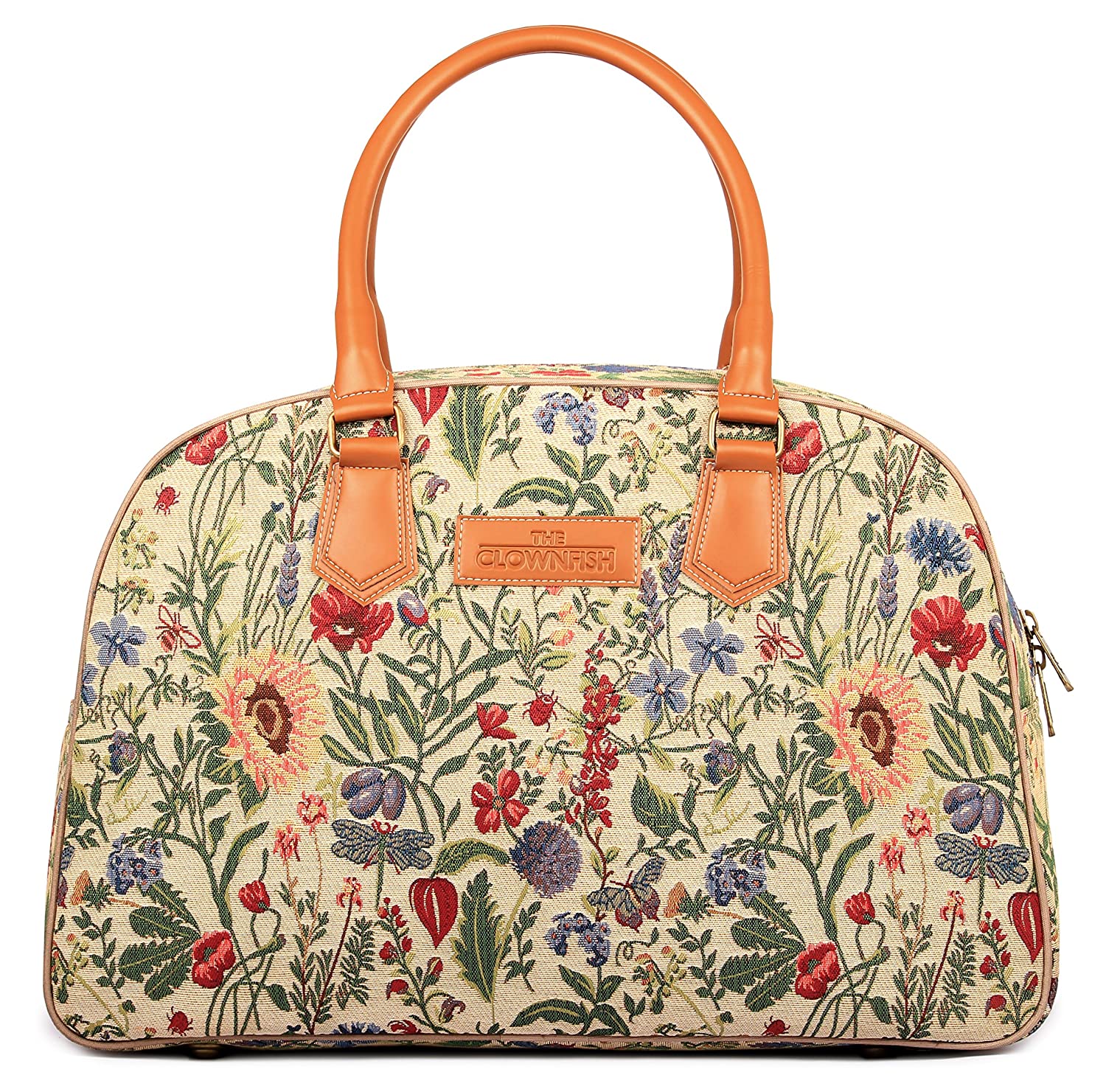 2. KLEIO Quilted Travelling Crossbody Bag
Flaunt your fashion statement out loud and bold this season with your very own travel buddy, the KLEIO crossbody bag! Its sturdy and fashionable polyester hard covering creates a barrier from external force and keeps things safe in the bag.  The main compartment keeps items from spilling out and reveals a roomy interior with a back wall zip pocket to keep your necessities neatly organized. With an adjustable sling, you can simply pick it up and go, for hands-free travel! It's a definite pick for you if you love to travel, so don't miss out on the deal!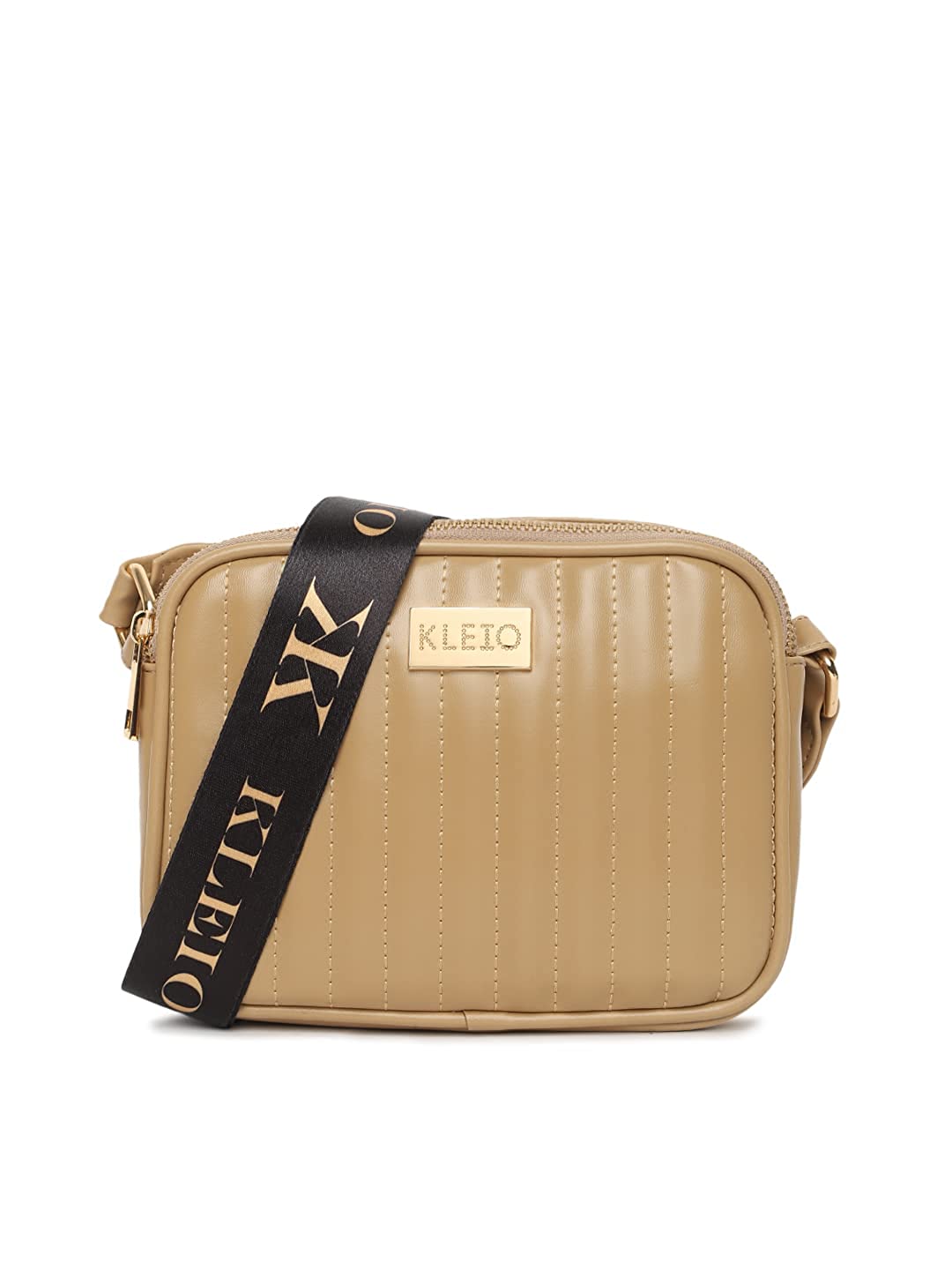 3. Safari Pentagon Trolley Bag
This scratch and impact-resistant trolley is all you need for your next girl's trip out! It's lightweight and accommodating to every need with spacious compartments. It features spacious storage, a smooth adjustable handle for easy movement, and 360-degree easily maneuverable wheels. Easy to carry and travel, show off this stylish bag this season once you grab it at a heavily discounted deal you shouldn't miss out on!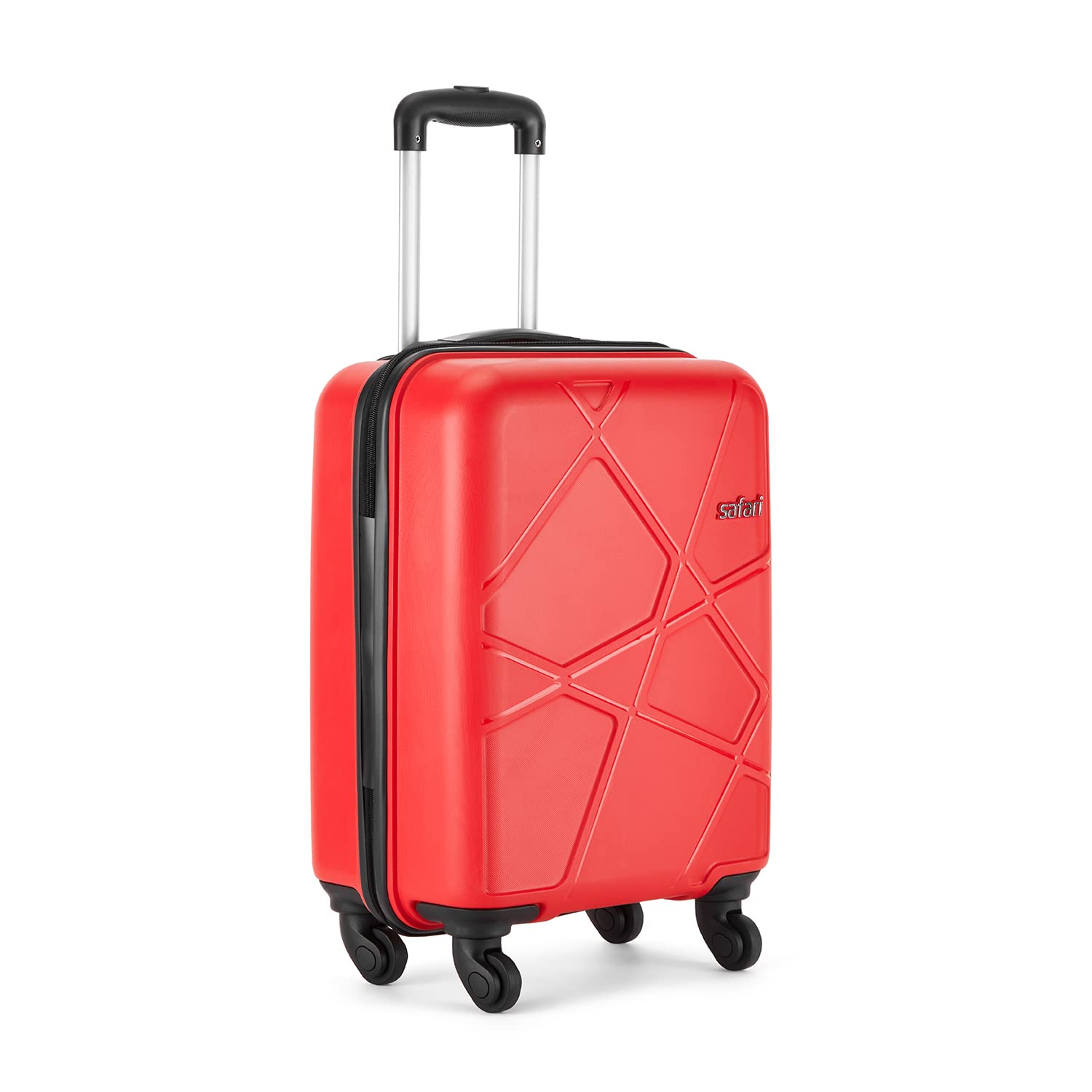 This is a perfect carry-on duffle bag for airline travel or daily use, because of its lightweight and water-resistant design. The bedazzled pink bag adds a kick of style to your wardrobe. It has a spacious main zipper pocket with five other separate pockets for accommodating travel essentials like your passport, wallet, keys, and phone for accessible reach. Also, you can carry your shoes in a separate dedicated compartment that helps keep the dirt away from your belongings.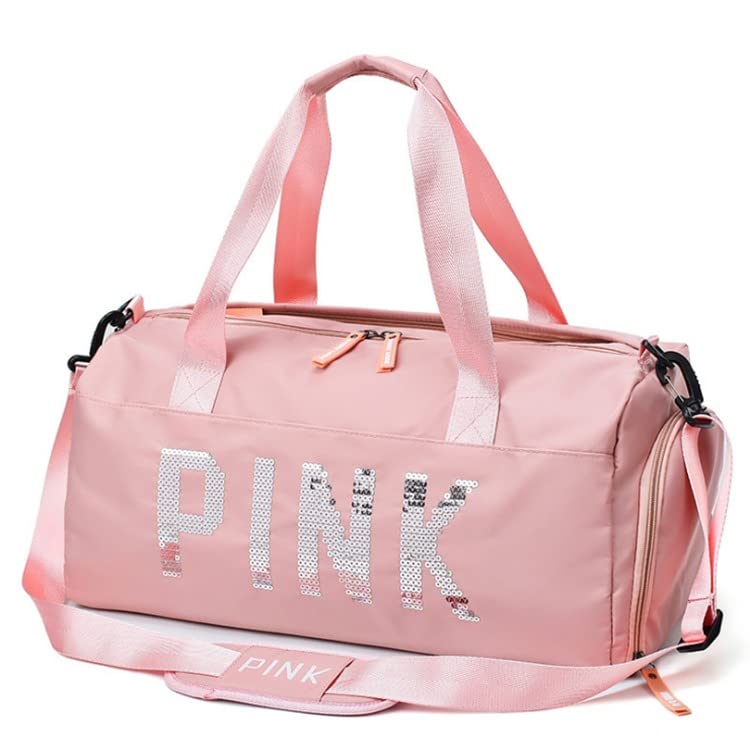 Tote bags make traveling trouble-free with their convenient ergonomic design. This one has a nylon inner lining and three separate spaces for storing your keys, notepads, tickets, or phone, all safe and easily accessible. The canvas tote bag can accommodate groceries, lunch boxes, and small trips that require a change of pair. The longer straps are a nice touch so you don't have to settle for only using the shorter handles for carrying. This durable bag is now available at a steal deal at the hottest price on Amazon!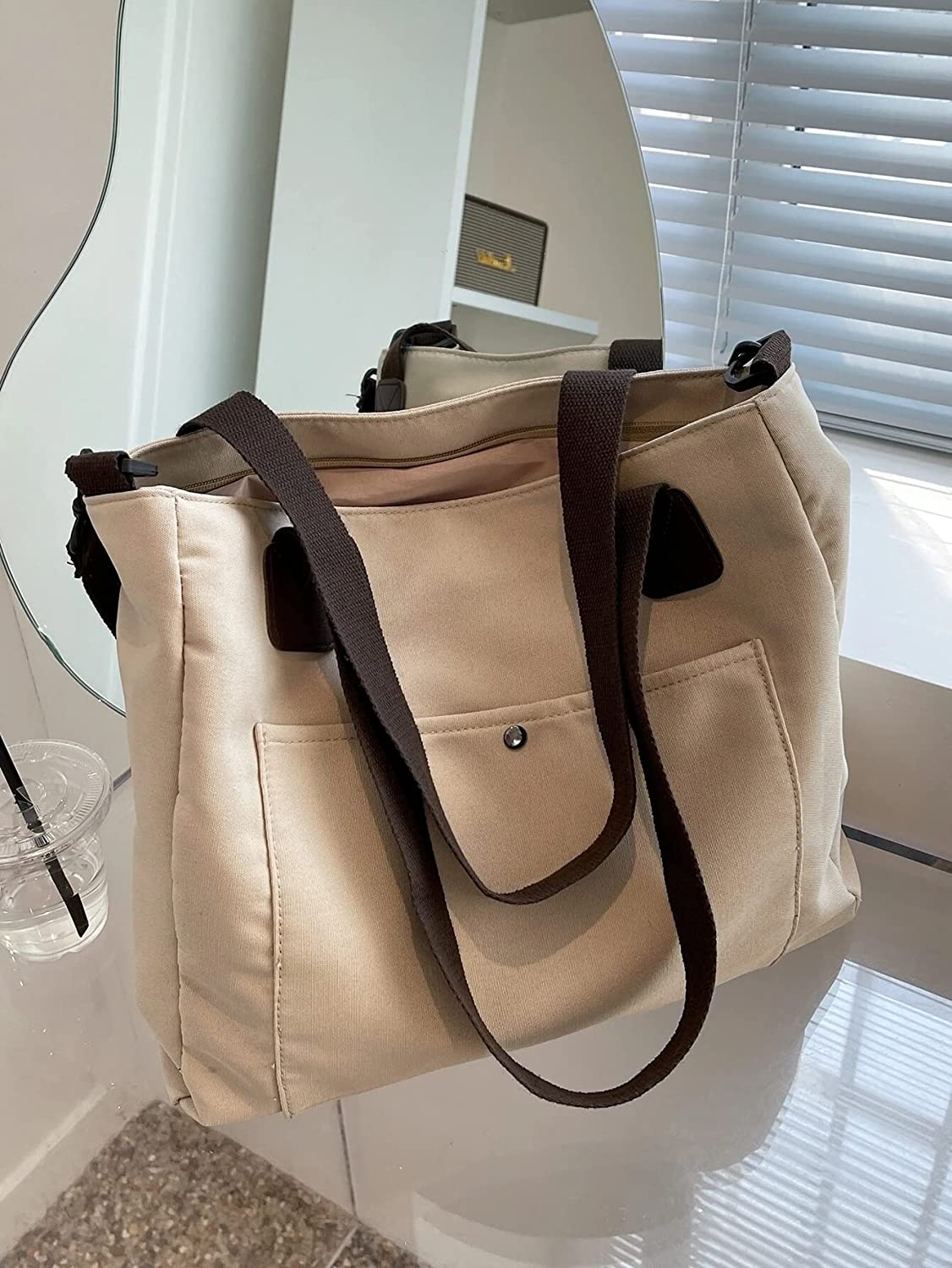 6. AQVA Women's Tote Bag with Zipper Pouch
This classic tote-style bag is all you need this summer, to carry along your personal items to your favorite beach destination. This bag accommodates your daily essentials and stays in shape and quality through it all. Not only that, the bag comes with an adorable matching set pouch to store your little belongings in easily. Available in 5 vibrant shades, the soft cotton fabric makes the color pop and keeps the style quotient up too! Grab this bag before the deals run out!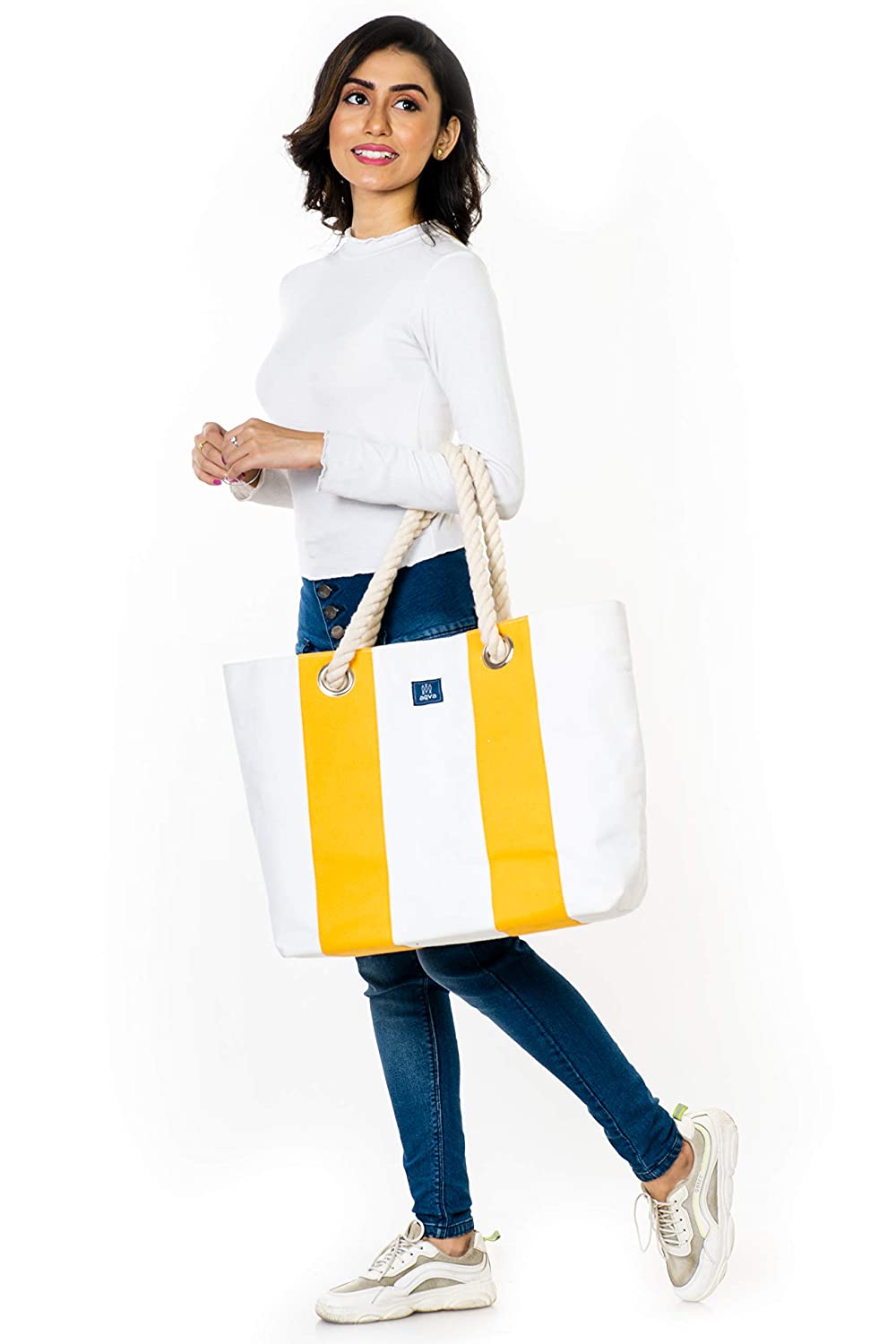 7. FLYNGO 4-in-1 Foldable Toiletry Bag 
With the 4-IN-1 toiletry bag, carrying your cosmetics while traveling has never been easier. The nylon textiles used to make the travel toiletry bag are of great quality. It is smooth, scratch-resistant, and lustrous, and the whole set can easily be folded and fitted into the bag with no worries at all. It has a metal anti-rust coating that makes it waterproof and sturdy for all seasons of travel. The pouches are removable for personal convenience and may be carried individually on each journey. With the finest offer on your new toiletry bag, you can carry your lipstick and eyeliner with no fuss or concern!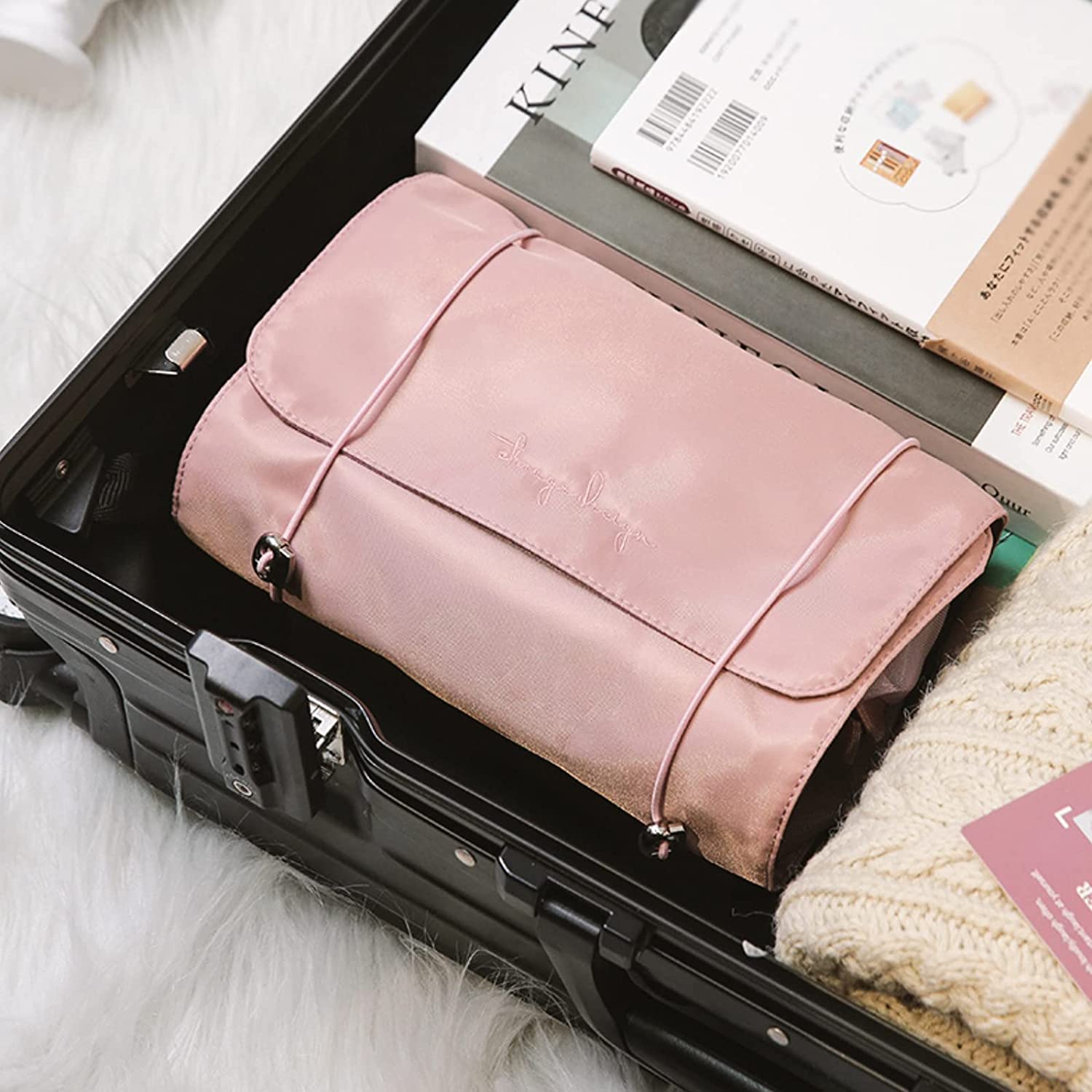 8. ZOUK Women's Cross-Body Bag With Adjustable Shoulder Strap
If you are looking for a vegan bag option that makes you feel and look good at the same time, then you must select ZOUK's handmade vegan cross-body bag. The inner lining is polyester and the outside is creatively patterned with jute, the body is framed with vegan leather to keep it sturdy and shaped. With a zipper enclosure and adjustable straps, there is enough space for a portable camera or wallet and money. For hassle-free travel and an extended accessory, check out this bag on Amazon's Great Republic Day Sale.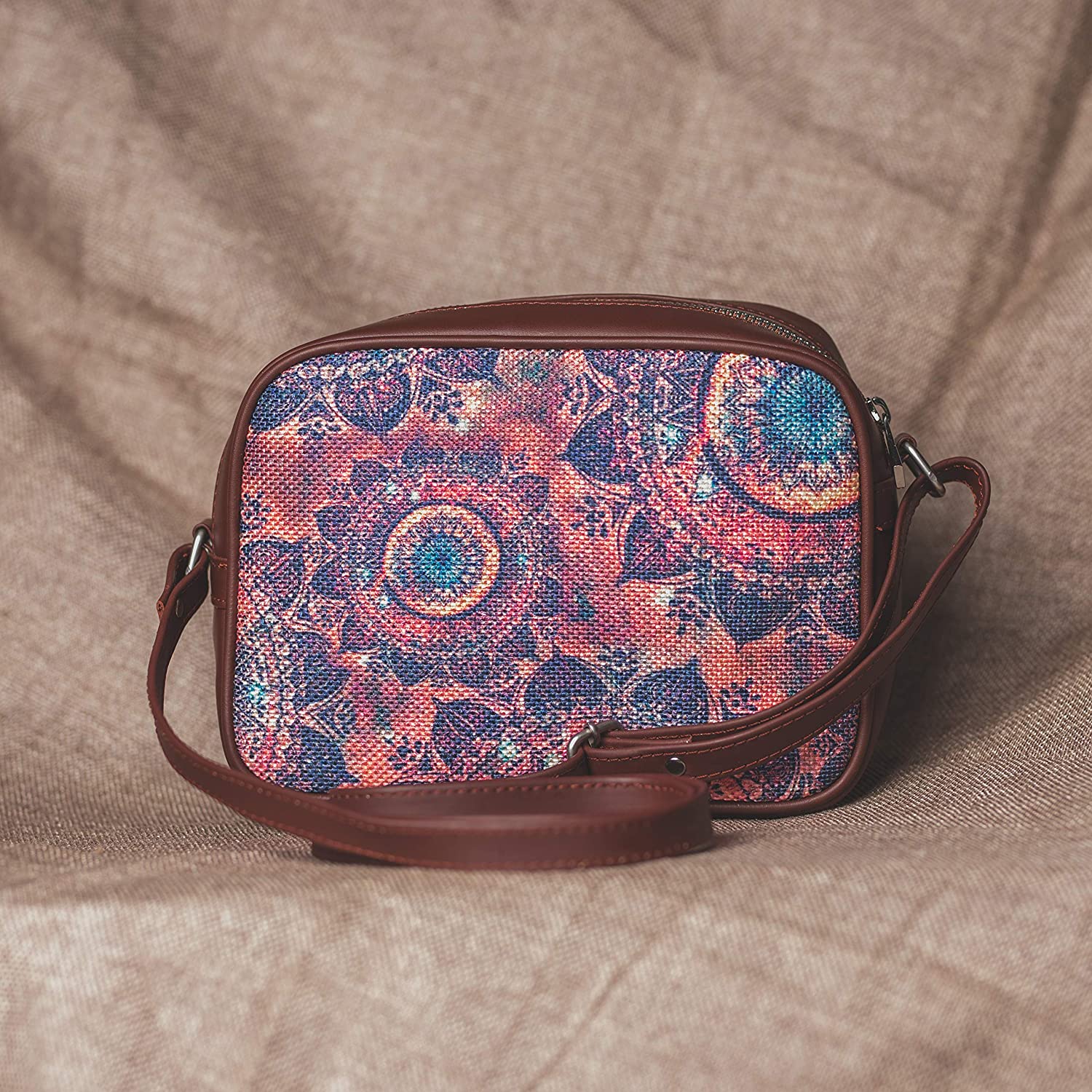 Hip pouches are the best option if you travel or commute daily and need essentials like money, a phone, earphones, a passport, or tickets close to you. It has a big main compartment, another small compartment in front, and an anti-theft zipper pocket in the back to keep the pesky robbers away! Available in six shades, it's made with high-quality nylon that protects from dirt and grime. Don't miss out on the currently running deal, and buy this bag at an all-time best price!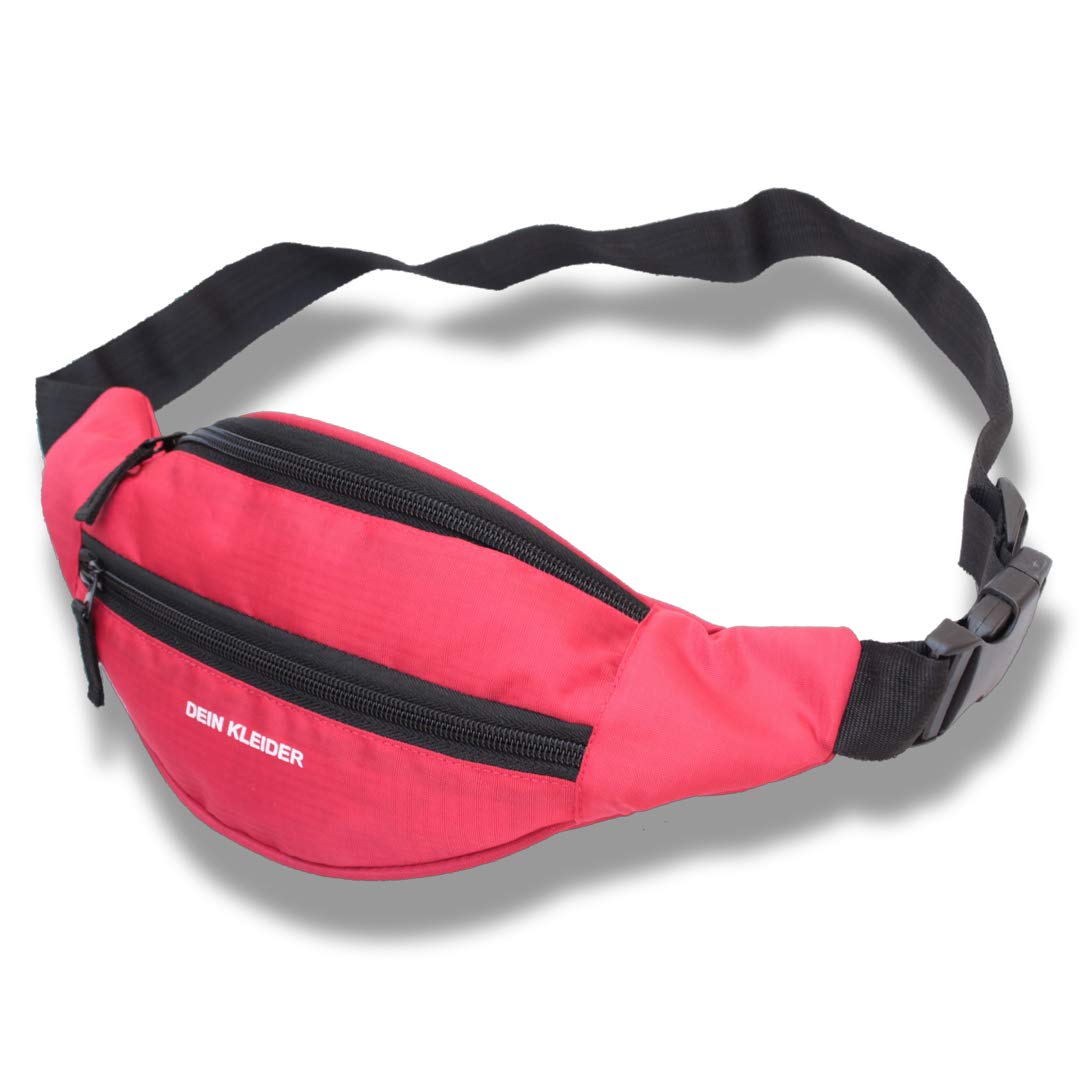 10. Priority Duffle Trolley Bag
If you hate to ruin your nail polish when carrying heavy bags, you will love this bag. The lightweight design and ergonomic structure provides you with a classy bag that can be used as an add-on to your rolling suitcase. It has a capacity of 40 liters with neatly designed compartments that hold your items carefully. It also features water resistance and an extendable handle for convenient travel. Get your hands on this whopping deal that's live on Amazon's Great Republic Day Sale!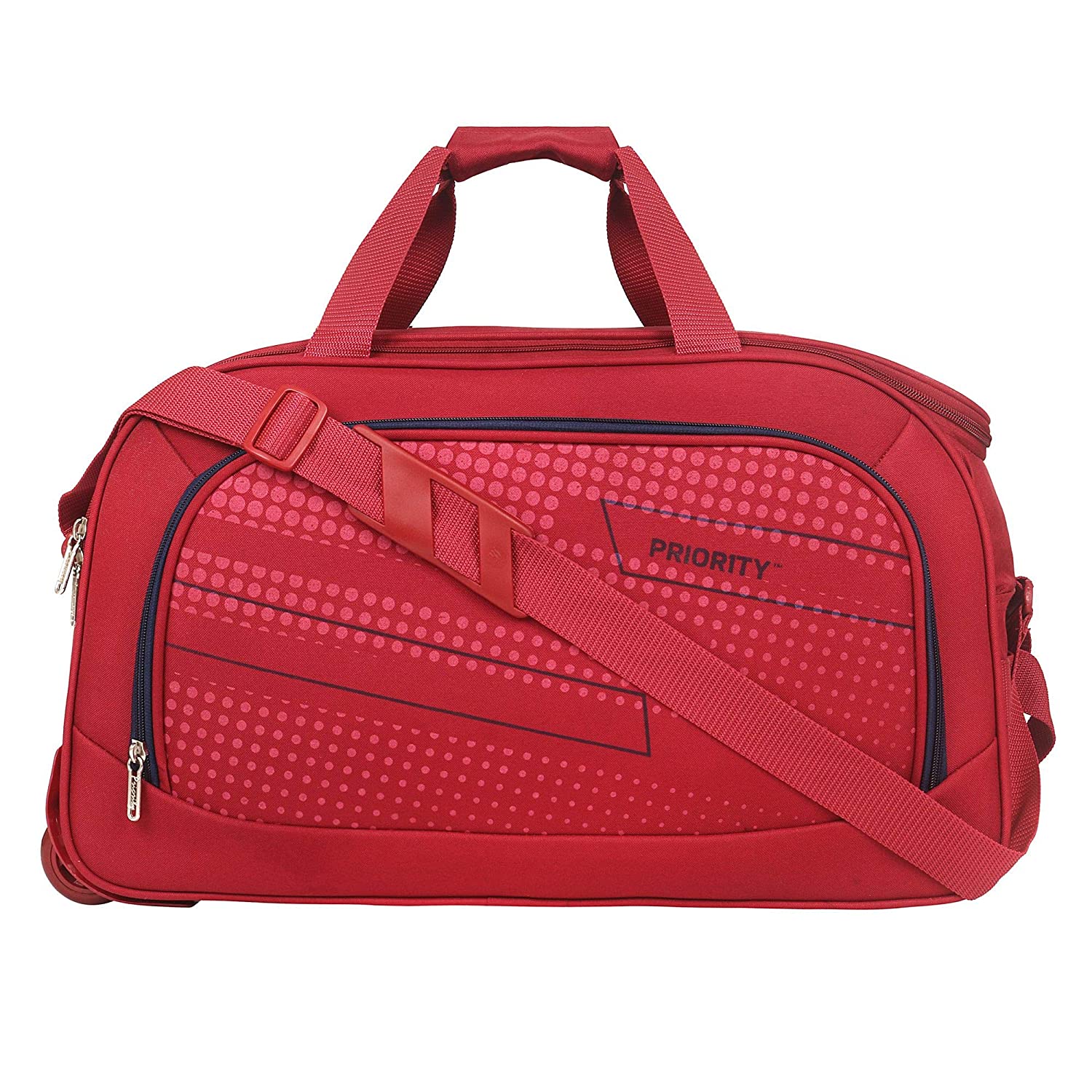 Traveling should not seem like a burden, but a blessing! Just like this list, that brings to you the best options for travel bags for people who love to carry all their personal items but want to travel light. The bags shortlisted here are chosen for every kind of trip you may be day-dreaming of! Leave the troubles of hefty luggage behind and grab the hottest deals now on Amazon Great Republic Day Sale.

---