Amazon Great Republic Day Sale 2023: 10 Trolley Bags Under Rs. 3000 for a Bon Voyage
Amazon Great Republic Day Sale 2023 brings to you the best trolley bags under Rs. 3000. Hurry up! It gives you a chance to enjoy your trip in an organized way.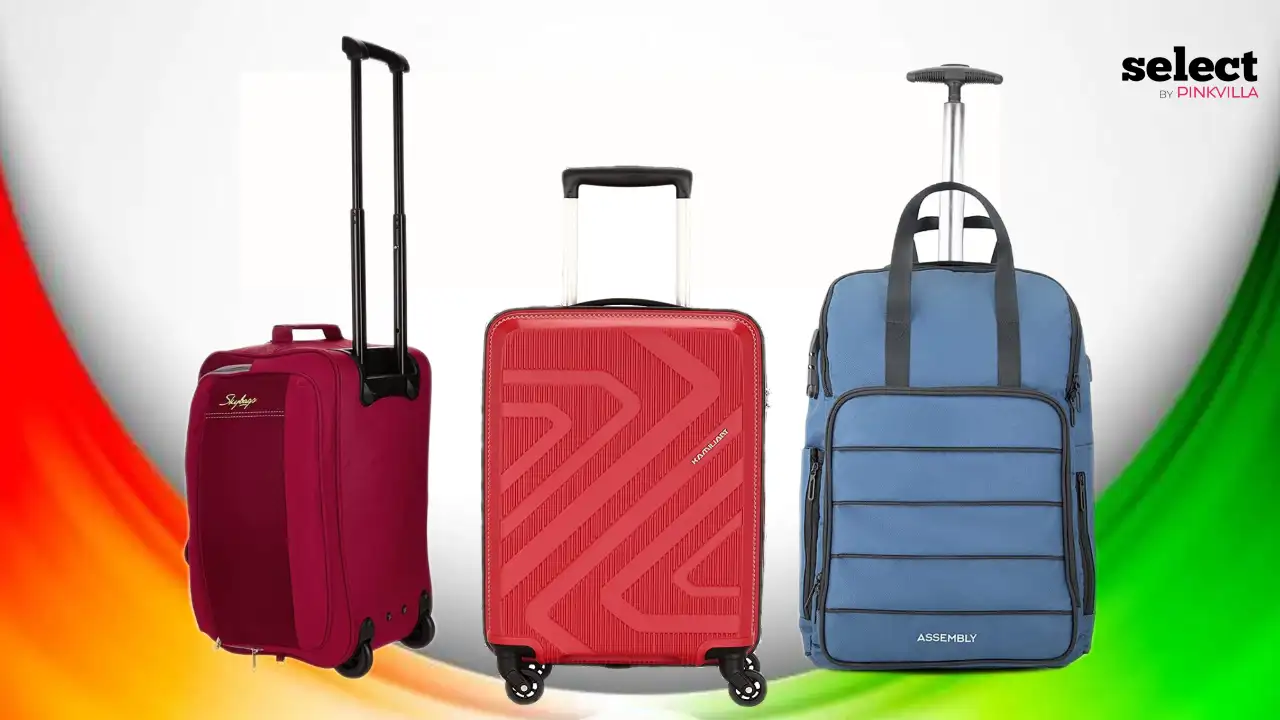 The products curated for this article are independently chosen by the editorial team. If you make a purchase through the
links
mentioned below, we may receive a commission. Check out our
product research & curation process
Bid adieu to the bulky luggage and the pain of picking them up. Now, you can dump your belongings in a suitcase that rolls on wheels. Yes, you guessed it right! We have curated a list of the top 10 trolley bags under Rs. 3000, freshly picked from the ongoing Amazon Great Republic Day Sale 2023. Our list is loaded with stunning deals and discounts that you must seize with closed eyes. These trolley bags are so flexible and easy to carry that they promise to make your trip merrier and the organization of your essentials hassle-free. Why depend on bulky suitcases when just one trolley bag has room for all? Scroll down and bring one home now!
Best Trolley Bags Under 3000 to Seize from Amazon Great Republic Day Sale 2023
1. Kamiliant by American Tourister - 55cm - Ruby Red
This ruby-red trolley bag is a hard-sided cabin suitcase that keeps your stuff protected and secure all thanks to the three-digit fixed combination lock that claims 100 percent safety. This 55cm tall trolley bag is constructed from polypropylene and is resistant to water and scratches. With 35 liters of capacity, one main compartment, and an adjustable handle, this bag has it all. Amazon is giving you a golden opportunity to cut down your bill so why not save your hard-earned money?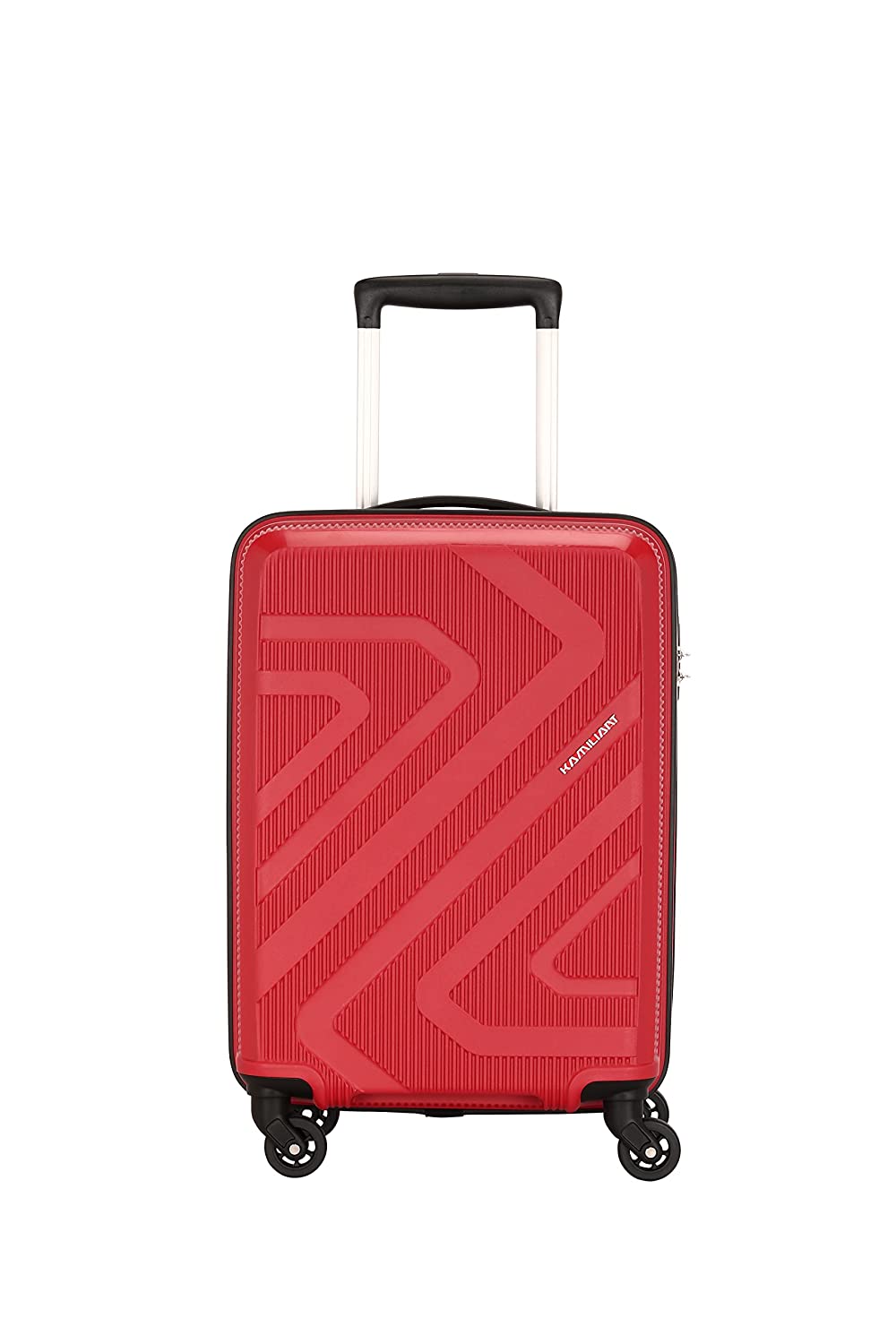 2. Safari Pentagon 4-Wheel Trolley Bag - 65cm
An adventurer or an occasional tourist, no matter what you label yourself as, this trolley bag is all you need to grab when on sale. With a polypropylene shell, 360° wheeling system, and fixed combination lock, this bag has a whooping 87-liter capacity. It is dust-proof, water and scratch resistant. In addition, the roomy divider compartment has the ability to seal your essentials and keep them secure throughout your run. The best part is — it is crafted in India and comes with 3 years of warranty. As flawless the features, the bigger the offer!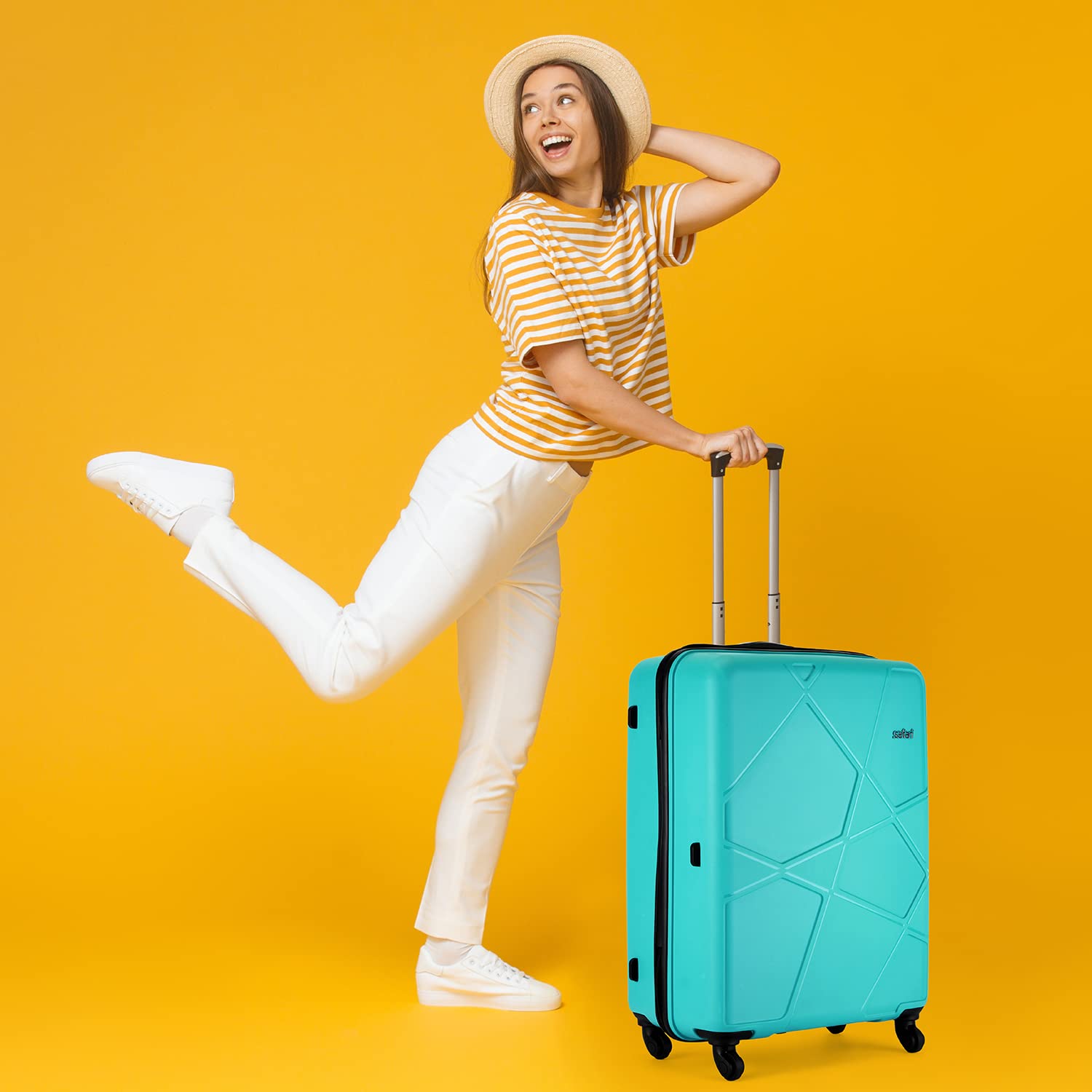 3. Aristocrat Jude Trolley Bag - 66cm - Blue
Sturdy side legs, high-grade double wheels, a 3-dial lock, a premium zipper, and a sturdy body are a few of the features that make this Aristocrat Jude Trolley Bag the best suitcase to rely on every trip. Moving on to its 75-liter capacity and full fabric interior, this bag also has a zippered compartment. You can easily segregate your shoes, toiletries, and apparel. The hard-sided bag is now available for a pocket-friendly price. Check it out now.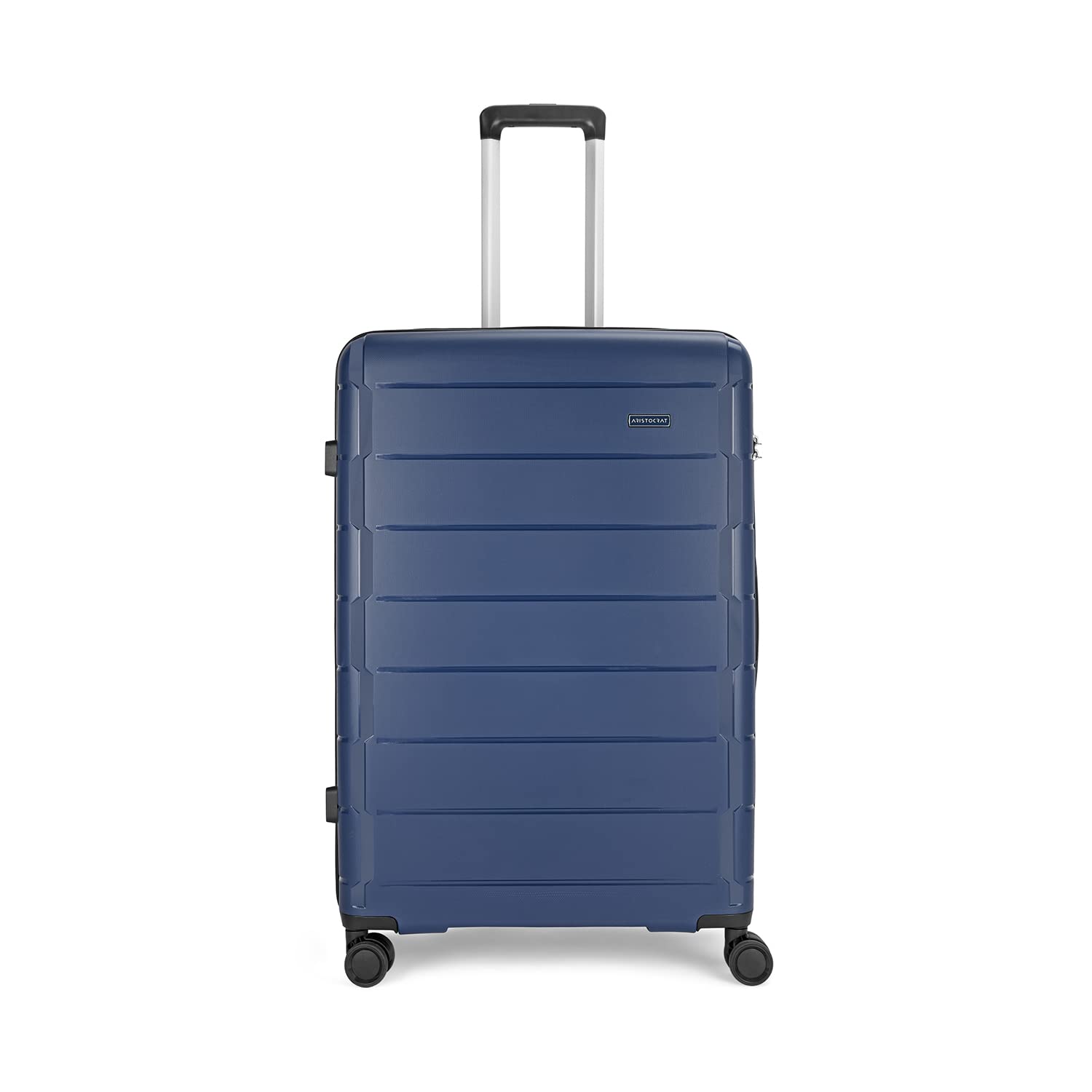 4. Skybags Cardiff Duffle Bag - 52cm - Red
If hard-sided trolley bags aren't your type, this duffle bag is meant to be yours. Skybags Cardiff Duffle Bag features dual grab handles, quick access pockets, and most importantly adjustable shoulder straps. It is made up of polyester and comes with two wheels for easy pulling. With a capacity of 39 liters, the bag also has an additional base for extra support. Adding more to it, multiple pockets for stress-free organization and a butterfly lock to seal the bag. Looking at the price, Amazon is offering you a steal deal! Steal it now before it runs out of stock.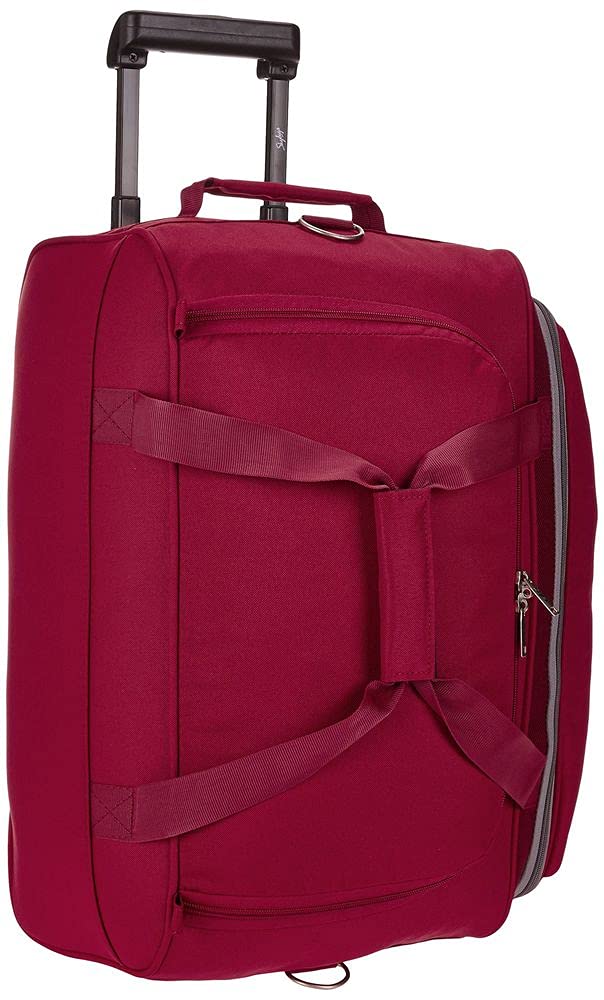 5. Lavie Sport Lino Duffle Bag - 63 cm
Do not wish to spend much of your penny on a travel suitcase? Not a problem, we have got the most cost-effective duffle bag on your screen. This Lavie Sport Lino Duffle Bag comes with two smooth-rolling wheels, padded grab handles, lug protection, and a quick access hidden front zipper. And guess what? This bag has managed to make some space in the list of Amazon's best sellers. If you ignore this 60-liter duffle bag, you are at a great loss.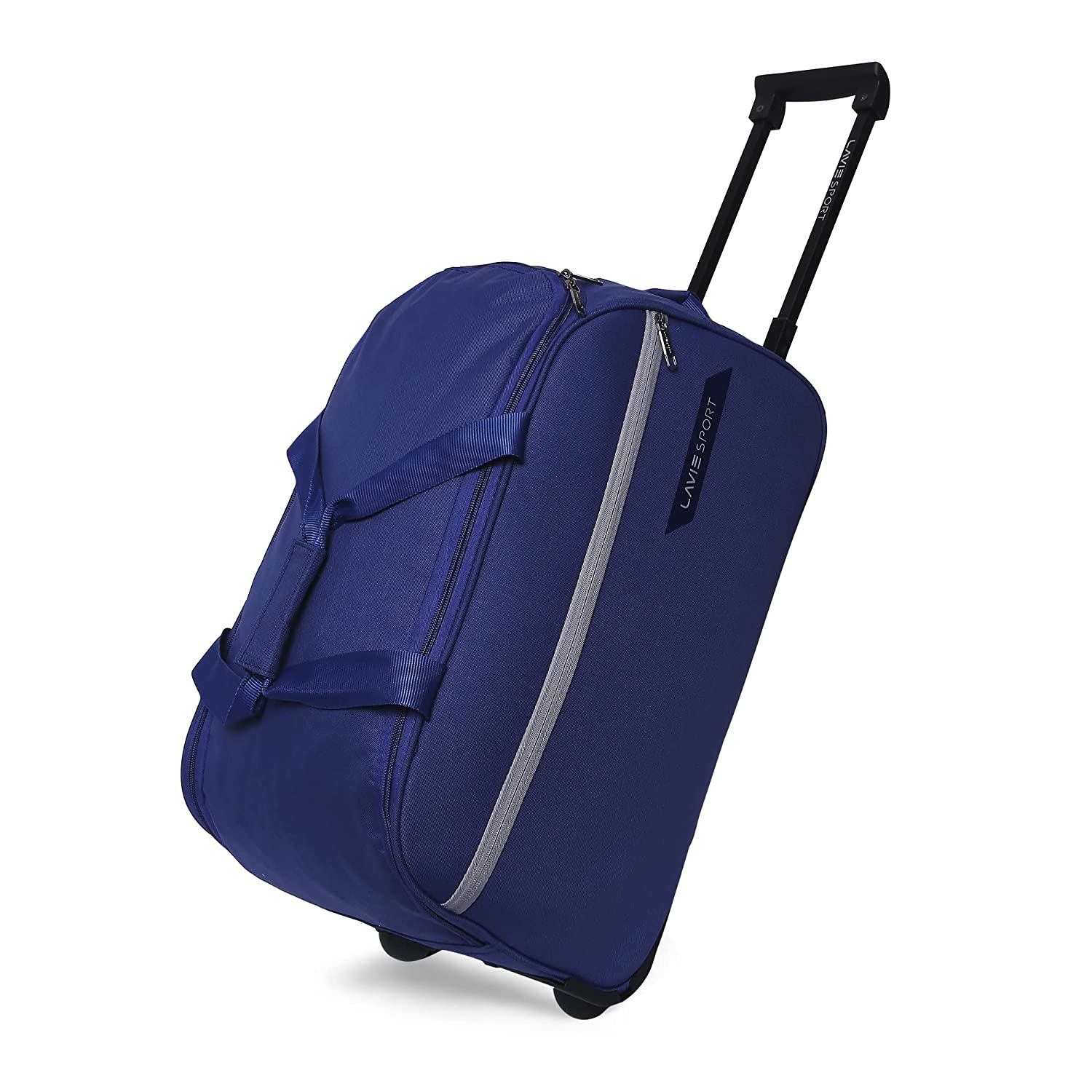 6. Verage Tokyo Trolley Bag - 56cm - Grey
With 360° silent spinners wheels, this 56cms trolley bag from Verage is constructed from fully recyclable eco-friendly plastic. It features ultra-smooth zippers, a three-digit combination lock, and a telescopic handle for all height groups. In addition, the bag is drop tested and safe to stroll with. It glides with minimal effort and has the capability to hold your travel gear. Secondly, the huge price makes it a budget-friendly travel essential.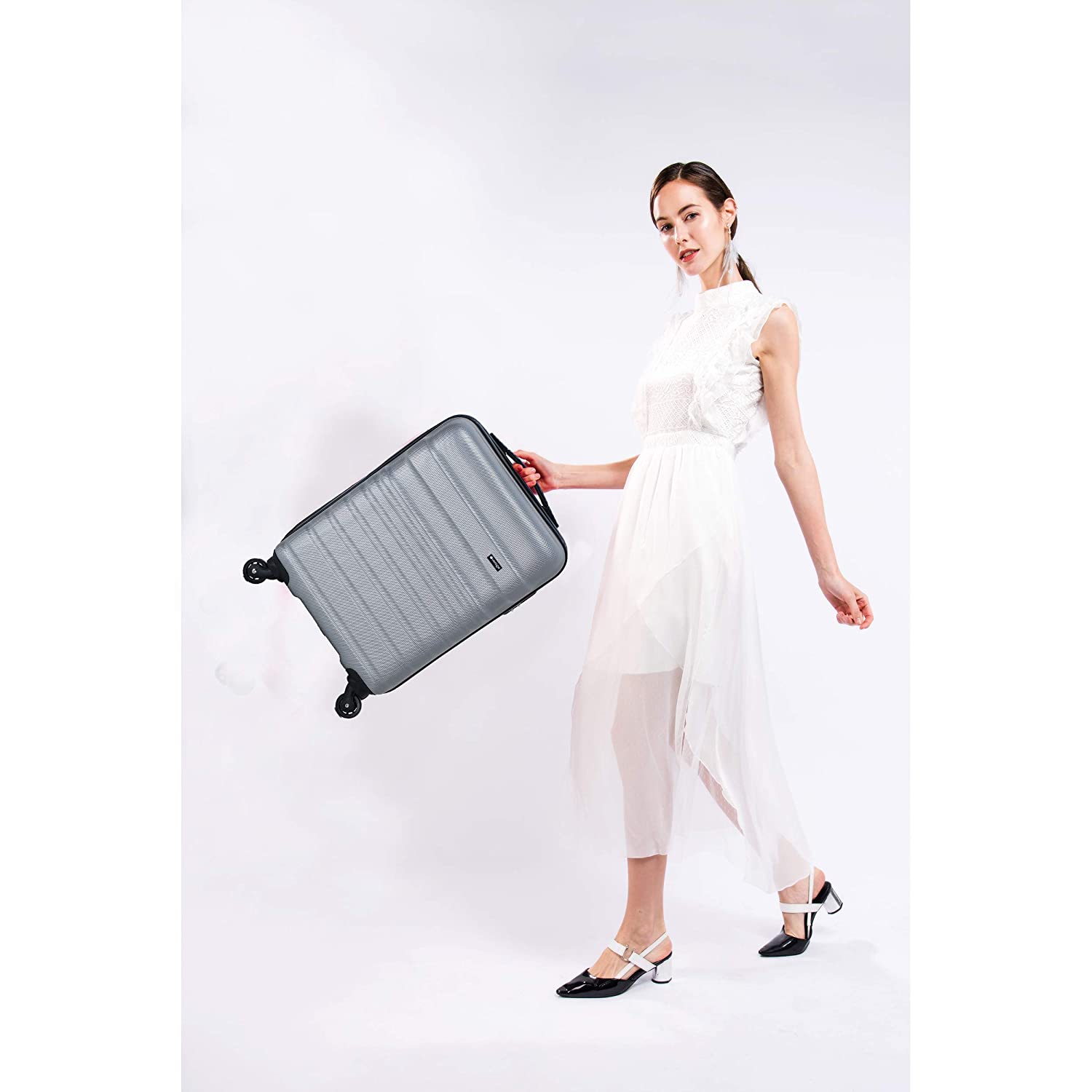 7. Amazon Basics Cabin Trolley - 55cm - Black
This cabin trolley from AmazonBasics is one of the best suitcases that allows you to expand it by up to 15%. This bag generally comes with 39 liters of capacity and features a fully lined zippered pocket in the interior. The telescoping handle of the bag, scratch-resistant finish, and protective hard shell will make it last for a prolonged period of time. So, roll this bag from your wishlist to your cart and prevent your bank balance from breaking up.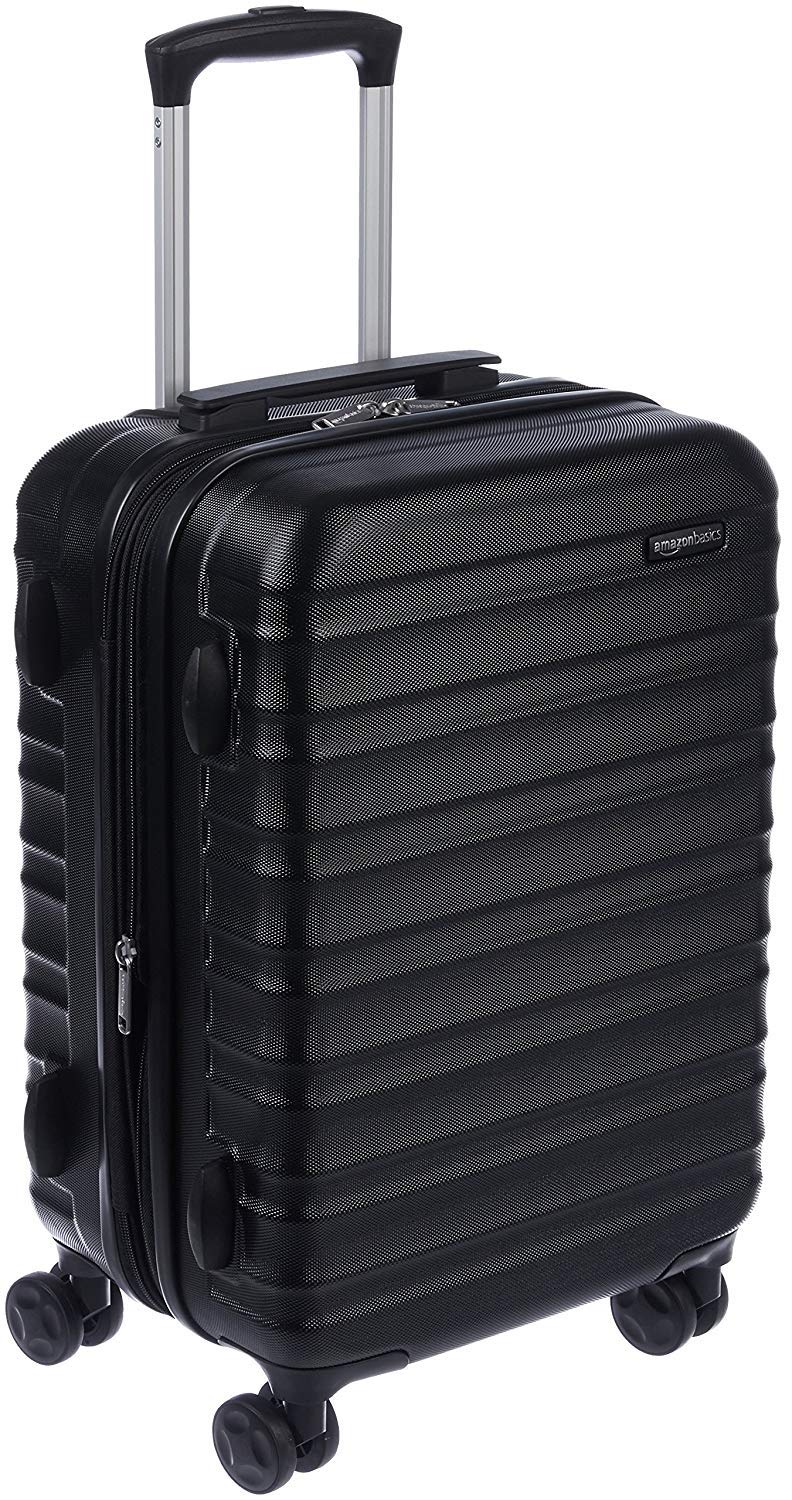 8. Genie Florentine Trolley Bag - 55cm
This Genie Florentine Trolley Bag with a length of 55 cm leaves no chance for complaints. It has a beautiful glossy finish and dual wheels for easy mobility. The printed highlights on the bag make it stand out from the rest and indirectly help you spot your bag on the conveyor belt from a distance. This bag has a premium quality lining and a mesh divider for easy and compact packaging. Get your hands on this bag because the blockbuster deal is something you can't afford to miss out on.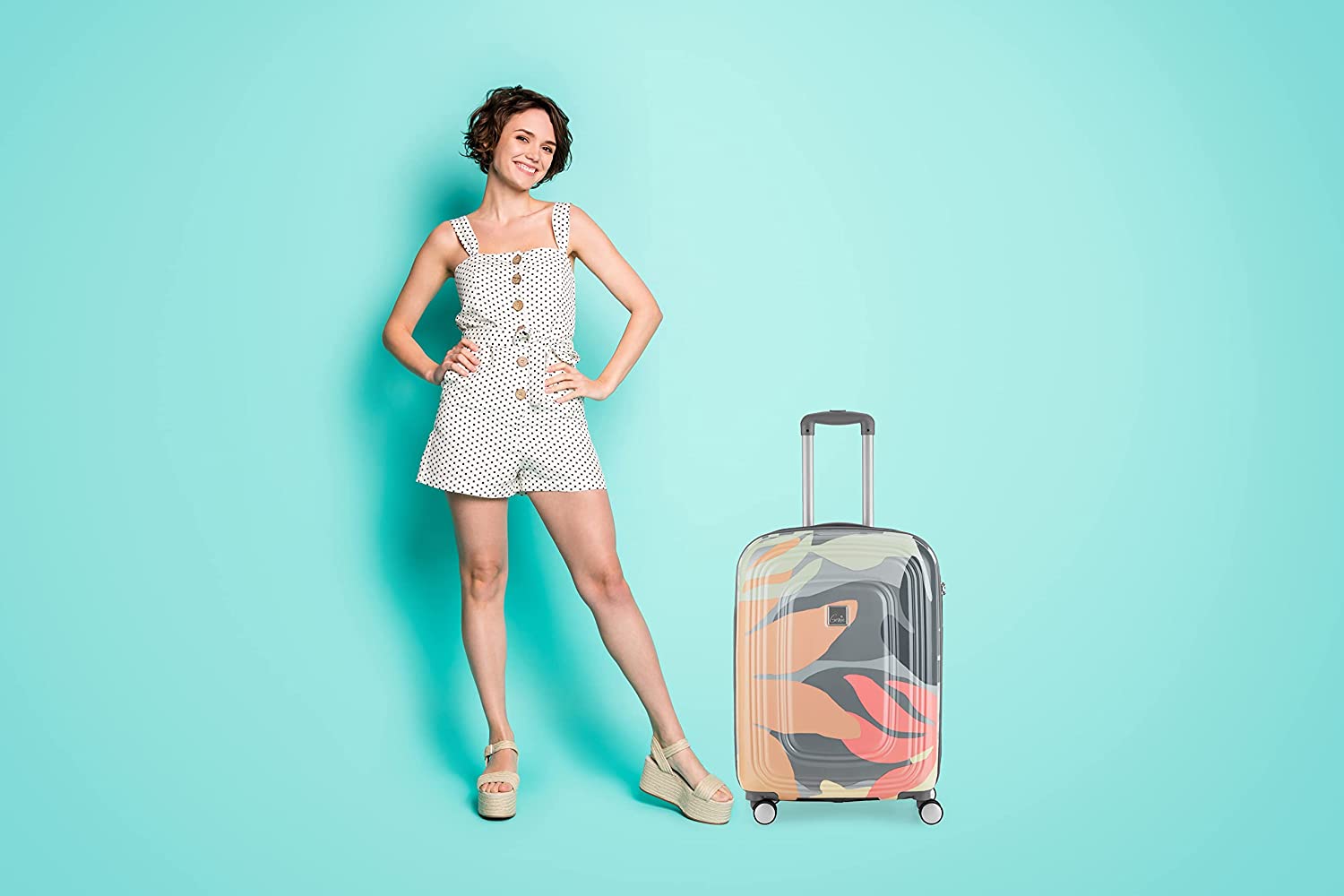 9. THE ASSEMBLY Laptop Backpack - Trolley Bag - Blue
If your laptop is your all-time travel companion make sure you carry it with utmost care and safety. For all those travelers who complain of back and neck pain while carrying them on their shoulders, look what the Assembly has got for you. A laptop backpack in the form of a trolley! Yes, you read it right. This bag can be used as a handbag, backpack, as well as trolley bag. It comes with a padded laptop compartment, organizing pockets, a charging plug, and a combination lock. The bonus — it is water resistant and is worth the value. So, be thankful for the Amazon Great Republic Day Sale 2023.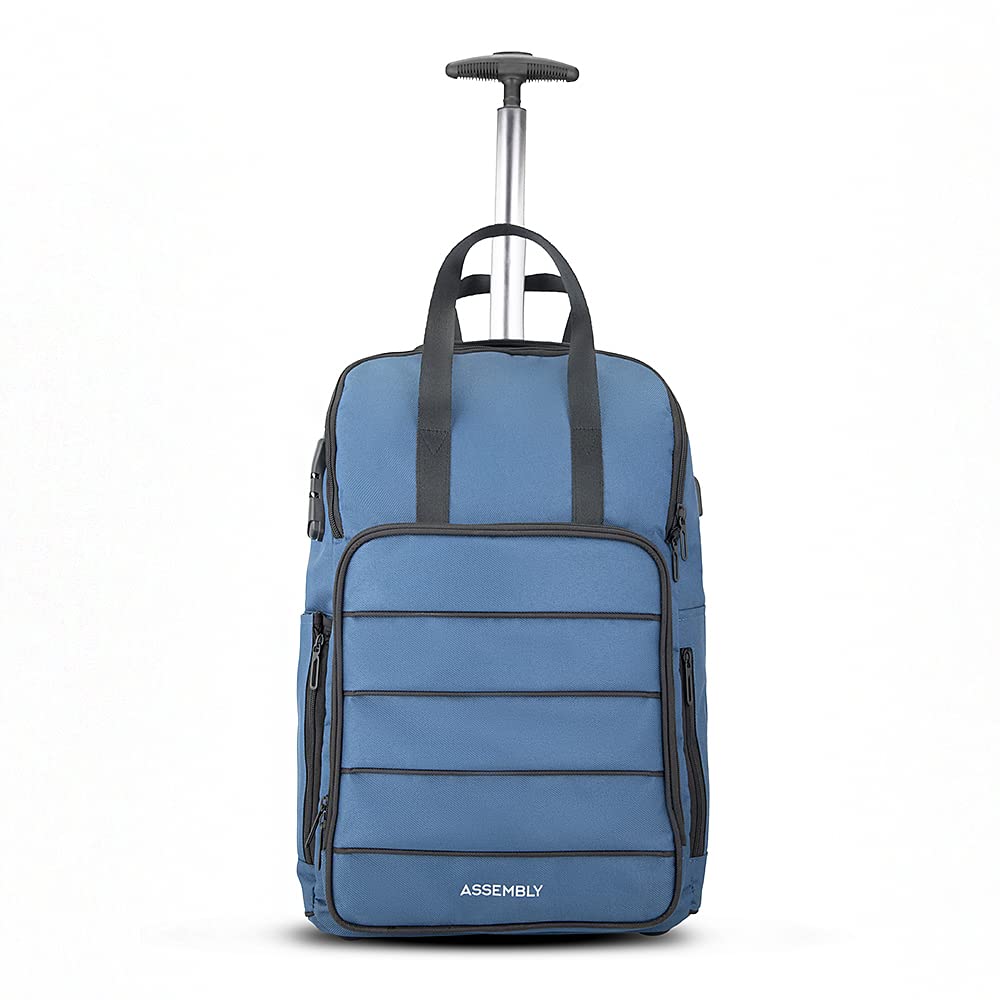 10. Amazon Basics Soft sided Cabin Trolley -  46cm - Black
This cute cabin trolley might look small but its 22-liter capacity is expandable up to 25%. It features 4 smooth rolling wheels, good-quality inner fabric, durable zipper closure, storage pockets, and a telescoping handle for comfortable pulling. It offers enhanced flexibility and can easily slide into compact spaces making space for your other luggage. You can take this suitcase anywhere without the fear of tipping over.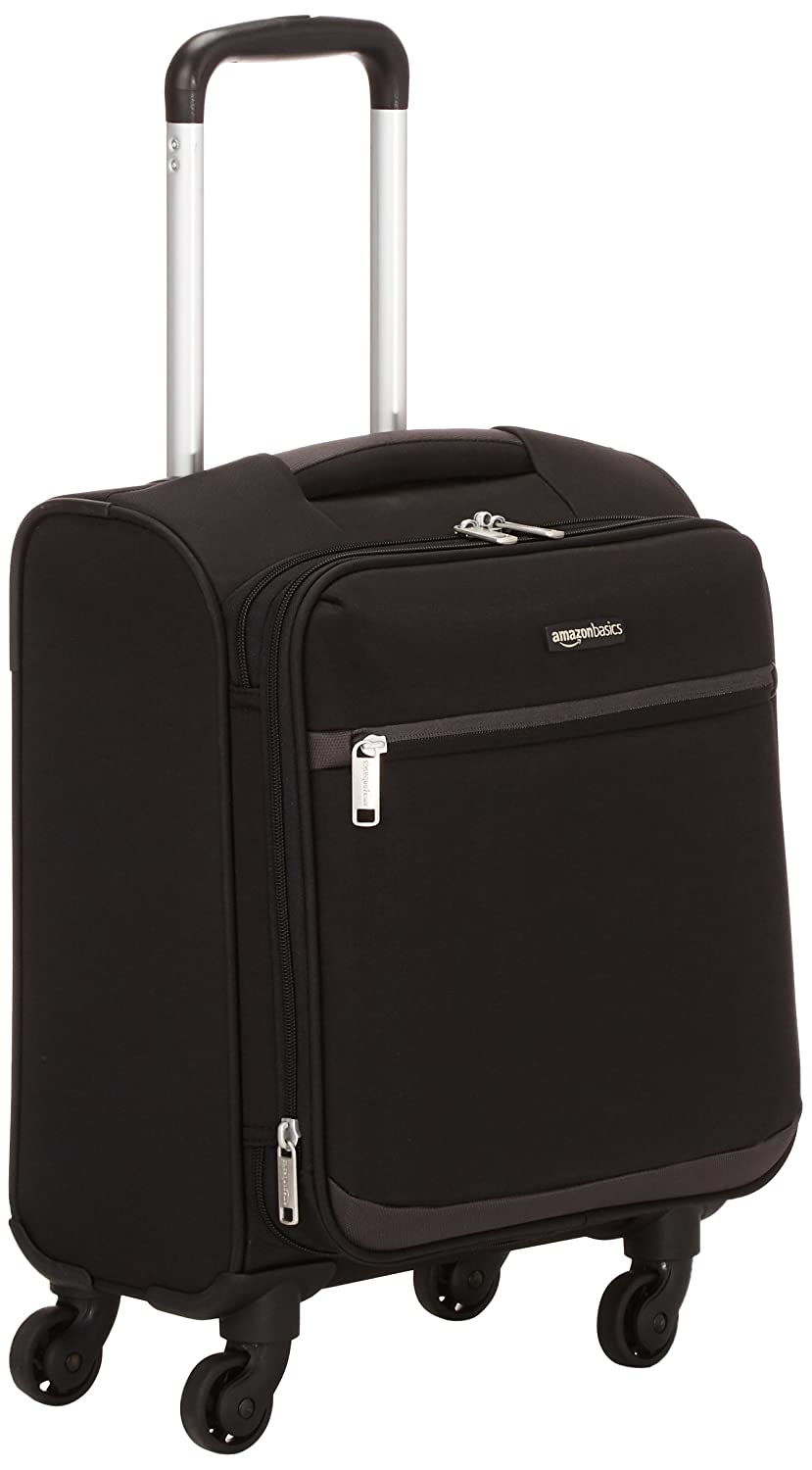 Amazon Great Republic Day Sale 2023's blockbusters deals are urging you to buy the most convenient and durable trolley bag under Rs. 3000 for effortless mobility. More than that, it is a sign asking you to book your tickets, pack your stuff, and begin your wondrous trip as soon as possible. Best for weekend, national, or internal getaways, these bags will never make you leave any of your stuff back home.

---