Onam 2023: 5 Places in India that serve the best traditional Onasadya
Here we bring you a list of the best places in India that are doused in the finest versions of traditional Onasadya. Read on and pop by to enjoy!
Updated on Jan 05, 2023 | 12:54 PM IST | 221.3K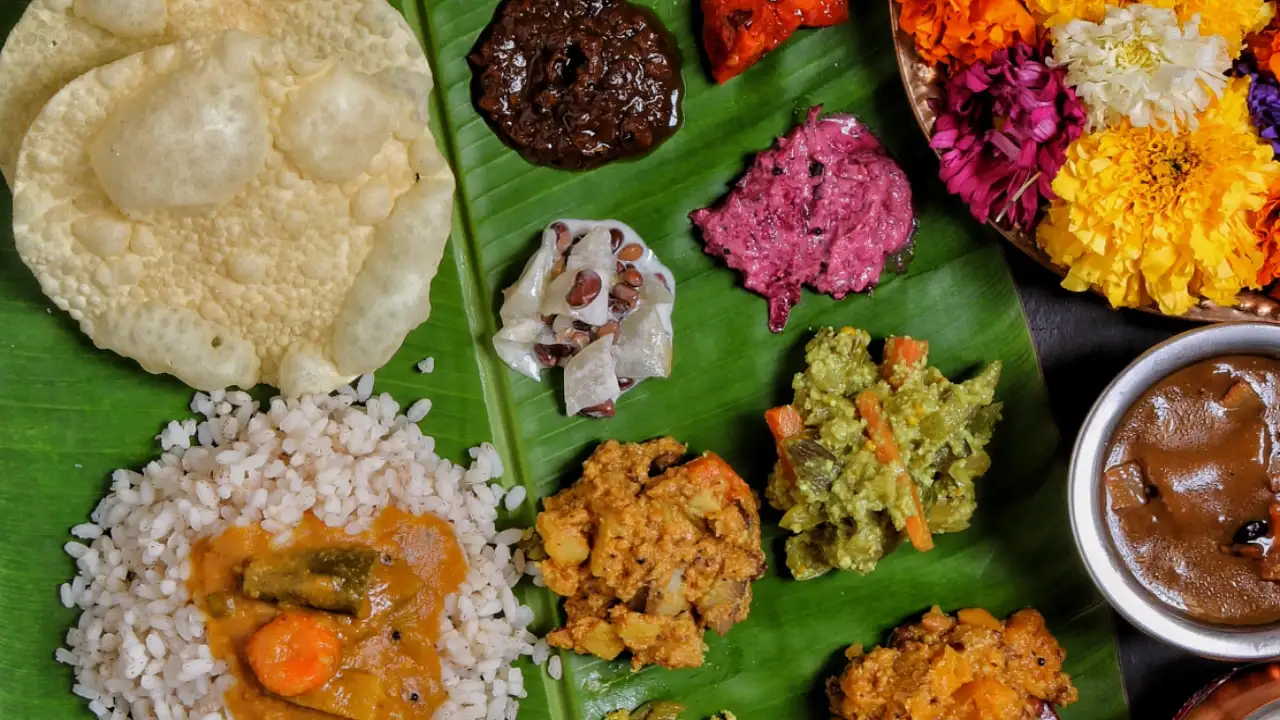 The initial 10 days of the Malayalam calendar symbolise the return of the demon king Mahabali and are therefore celebrated as Onam. This vegetarian festive spread consists of 25 multiple delicacies served on a banana leaf from left to right. While the top of the leaf has multiple accompaniments, the bottom of the leaf consists of staples and mains. Relishing an Onam Sadya is one of the best ways to dive yourself into the culture of Kerala while exploring a range of Keralite textures and flavours. Here we bring you a list of the best places in India that are doused in the finest versions of traditional Onasadya. Read on and pop by to enjoy!
Kappa Chakka Kandhari
Kappa Chakka Kandhari in Bangalore is an award-winning restaurant where you can enjoy traditional Kerala cuisine in fine dining. Their Onasadya is a must try during Onam as it features 26 vegetarian savouries that are cooked by Namboodiri cooks from Kerala. Right from uppu, cheru pazham, chena chops, inji puli, beetroot kichadi, Kerala sambar, rasam, cabbage thoran, avial, and more- every dish on their menu will tickle your buds. Choose from the multiple slots available during lunch and dinner and satiate yourself with their delicious Onasadhya. 
Where: 438, 18th Main Road, 6th Block, Koramangala, Bengaluru
No. 10 Fort Cochin
Quite prominent for its seafood, No. 10 Fort Cochin is perched in the heart of Bangalore and brings the finest varieties of scrumptious Kerala specialities to the table. Their Onam sadya have multiple options including koottu curry, olan, thoran, avial, katty parippu, kondattam, khichadi, kalan, rice, sambar, puli inji, and much more. 
Where: 9, St Mark's Rd, Shanthala Nagar, Ashok Nagar, Bengaluru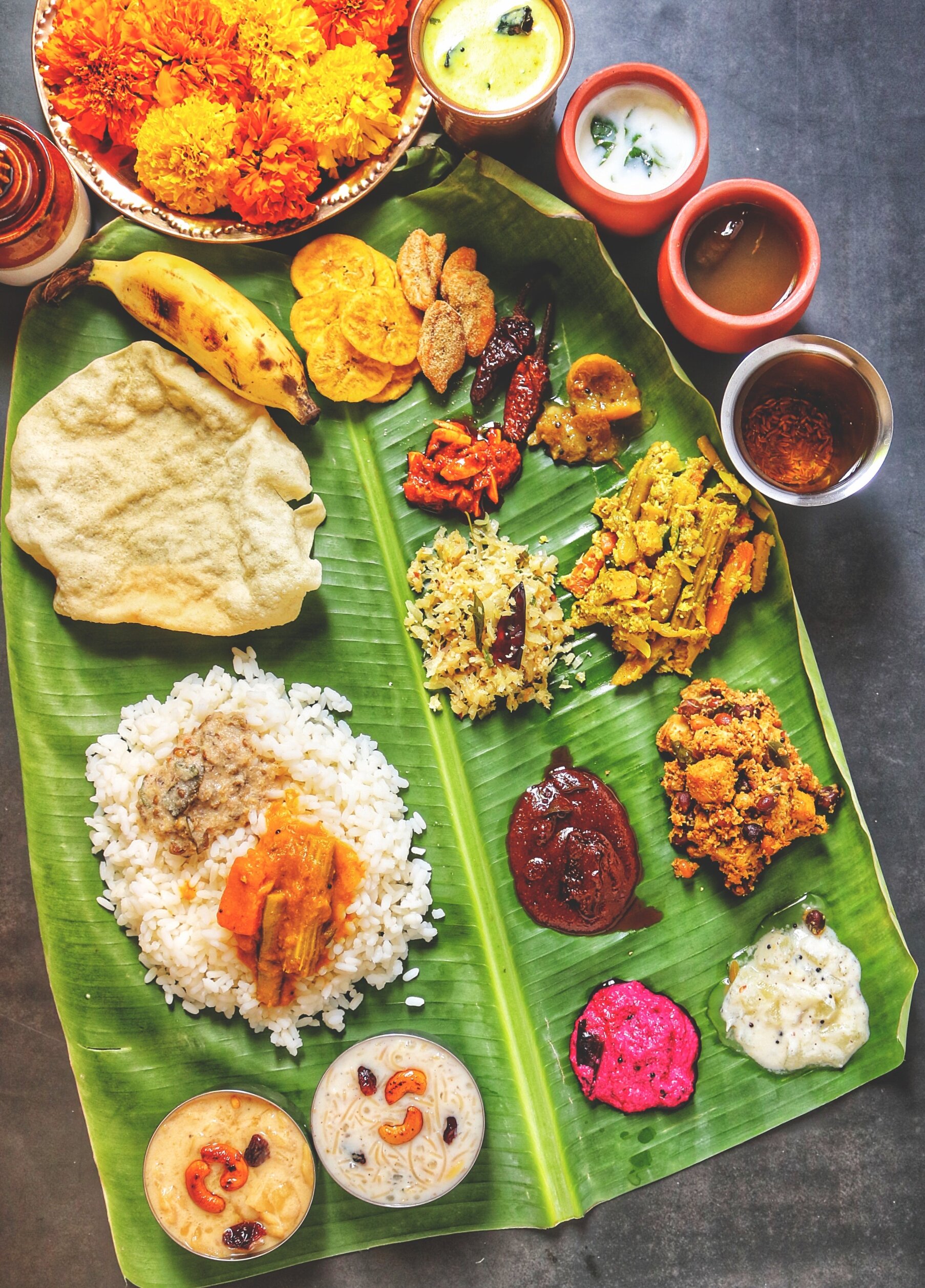 Savya Rasa
Nestled in Kotturpuram, Chennai, Savya Rasa is a place that serves more than 30 delicacies in its elaborative Onasadya. If you don't have time to indulge in the grand meal, you can also flick through to their convenient takeaway alternative. Right from multiple types of Payasam to delicious classics- Savya Rasa will definitely satiate your cravings. 
Where: 2/10, Gandhi Mandapam Rd, Chitra Nagar, Kotturpuram, Chennai, Tamil Nadu 600085
Ente Keralam
One of the popular places in Chennai to devour traditional Onasadhya, Ente Keralam can make you gorge on its super delicious spread of over 30 dishes. Four types of Payasam will definitely make you drool over. Olan, inchipuli, avial and beans thoran are their speciality. Sadya boxes are also available for takeaway at this place. 
Where: No. 1 First Street, Kasturi Estate, Poes Garden, Chennai, Tamil Nadu 600018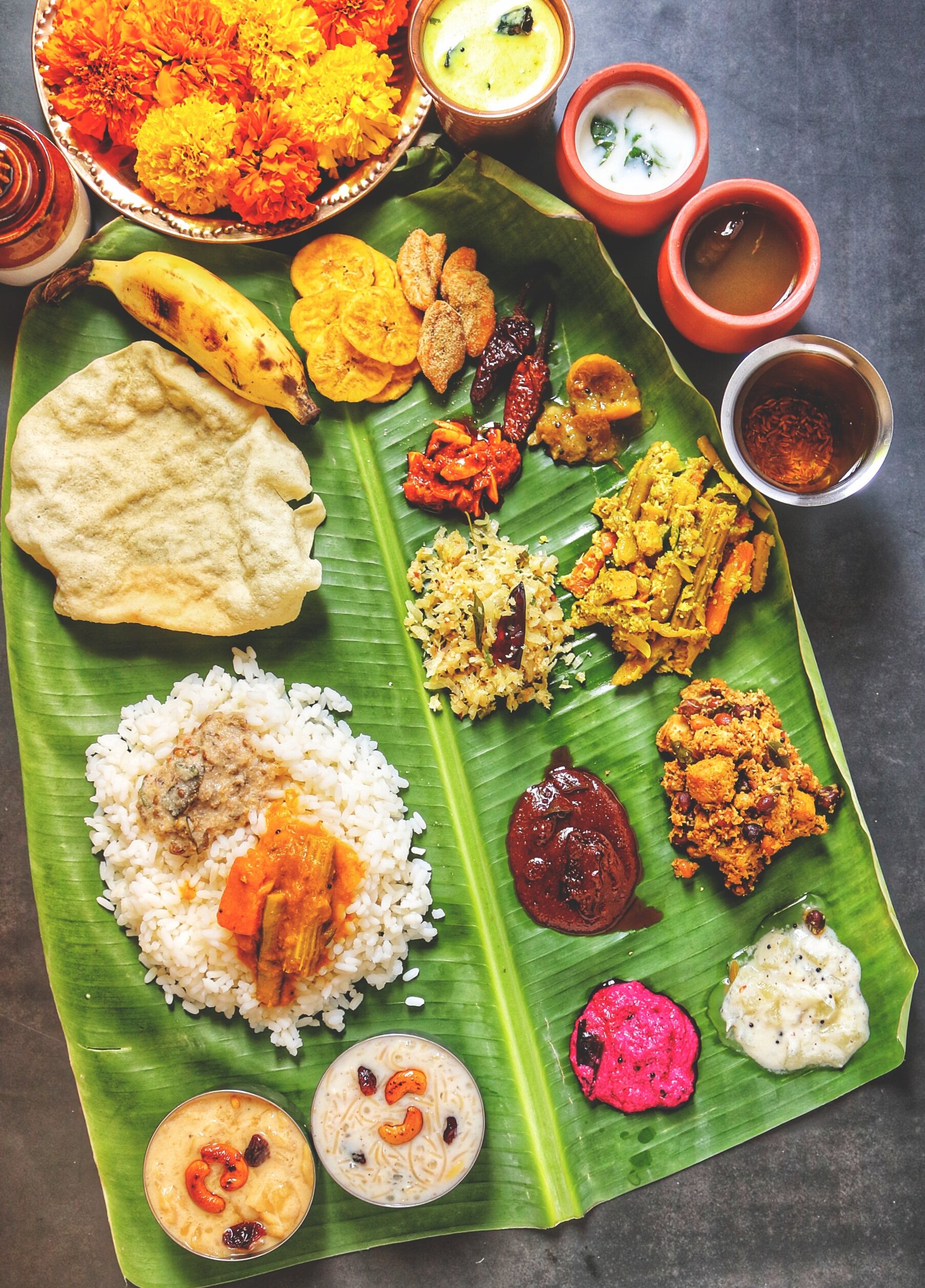 Vembanad
Vembanad is a colonial-style resto that has been in limelight for its luscious Kerala fare and their Onam Sadya will definitely make you lick your fingers. Right from classic delicacies including avial, sambar, olan, kalan, thoran, pazham, pachadi, khichadi, and payasam with amusement of traditional songs can be enjoyed over here. Choose a slot of your liking and indulge in festive treats at Vembanad.
Where: The Paul Bangalore, Krishna Reddy Layout, Amarjyoti Layout, Domlur, Bengaluru,
Also Read: From Pisces to Virgo: 4 Zodiac signs that are compatible with Kalki Koechlin
About The Author
Mudra is a certified food & travel writer who is busy journaling the web with valuable and fact-enriched art...icles. An introvert who adores connecting with the world through her words, she is a budding journalist with 3+ years of experience in content writing. Embracing a professional degree in Journalism and Mass Communication, she is busy fuelling her creative ideas to produce content that is relatable and can guide people on a better path. Currently engaged in fabricating quirky, witty, and quality-conscious content.
Read more
Top Comments
There are no comments in this article yet. Be first to post one!