51 Delectable Romantic Dinner at Home Recipes
If you seek to delight your lover's taste buds, we've got you covered. Prepare any of these recipes for a romantic dinner at home to make the moment special.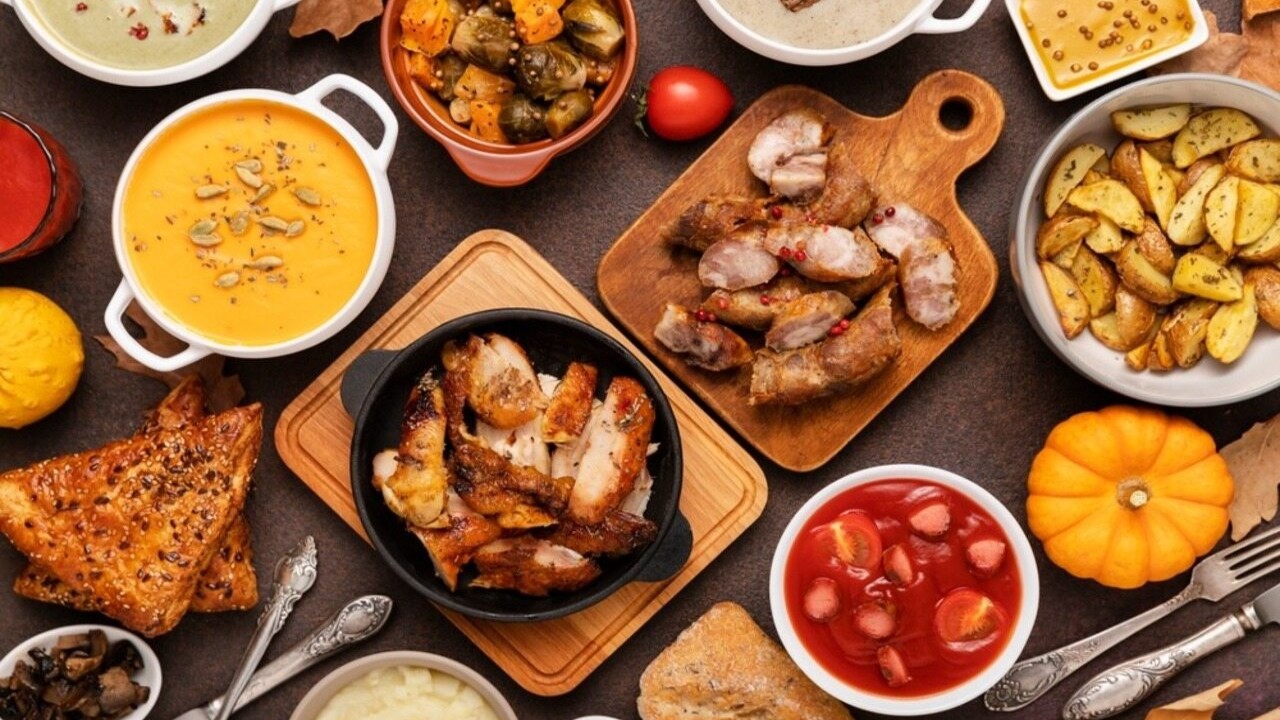 Planning a romantic dinner at home is the perfect way to create a memorable and intimate evening for you and your loved one. With a little thought and preparation, you can transform your dining space into a romantic haven, setting the stage for a delightful culinary experience. Whether you're celebrating a special occasion or simply want to spend quality time together, a private dinner affair at home offers the opportunity to express your love through delicious food and a cozy atmosphere. So, to help you make your evening truly extraordinary, we have curated a selection of tantalizing romantic dinner recipes that are sure to impress and enhance the ambiance of your intimate dining experience.
51 Romantic Dinner at Home Ideas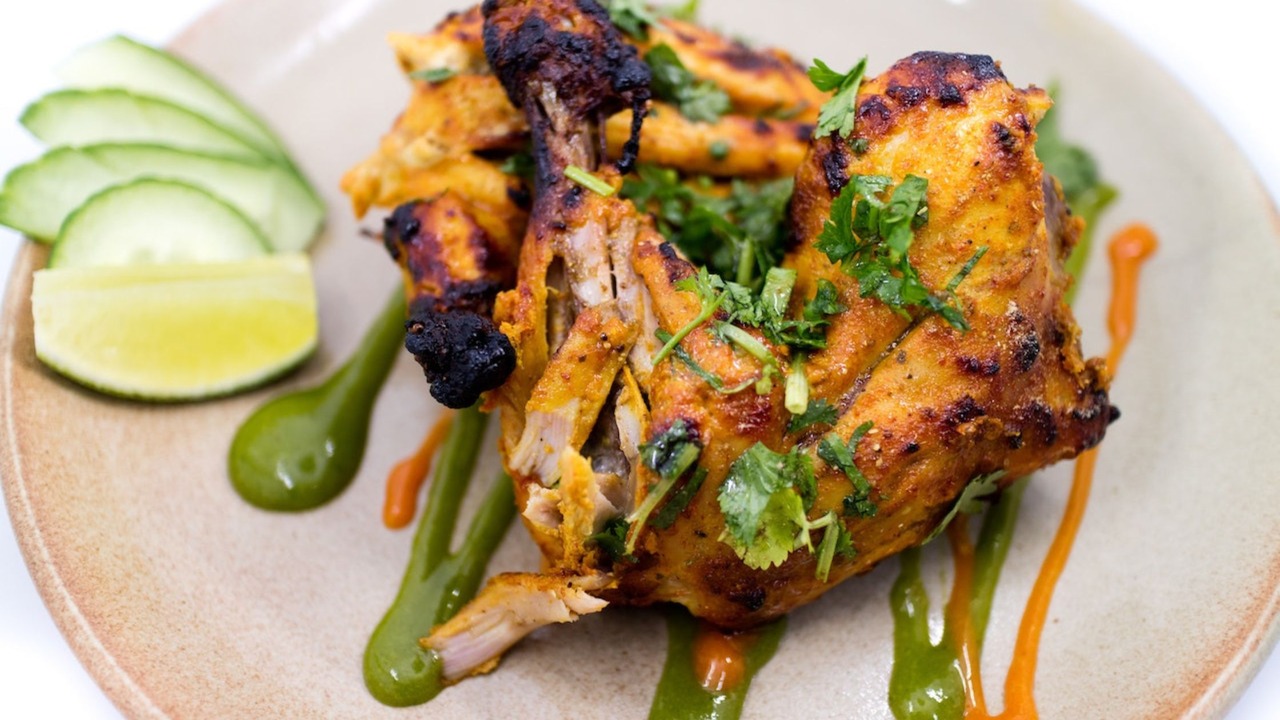 Preparing a special supper for two allows you to experiment with recipes, flavors, and presentations while also catering to your partner's dietary preferences, delighting them in a personalized way. Here, check out some of the most talked about date night dinner recipes you can consider for your special evening at home in order to savor your bae's company.
1. Grilled Steak with Garlic Butter: A classic choice that's sure to impress your partner is this recipe. Season and grill a tender steak to your liking and top it with flavorful garlic butter for an indulgent main course.
2. Roasted Lemon Herb Chicken: Roast a whole chicken with a medley of herbs, lemon slices, and garlic. The result is a juicy and aromatic dish that pairs well with roasted vegetables or a side salad.
3. Creamy Garlic Parmesan Shrimp Pasta: Cook linguine or fettuccine pasta until firm when bitten, then toss it in a creamy garlic Parmesan sauce with succulent shrimp. Add some cherry tomatoes and fresh basil for extra flavor.
4. Baked Salmon with Dill Sauce: Season a salmon filet with lemon, salt, and pepper, then bake it to perfection. Serve it with a creamy dill sauce and a side of roasted asparagus or mashed potatoes.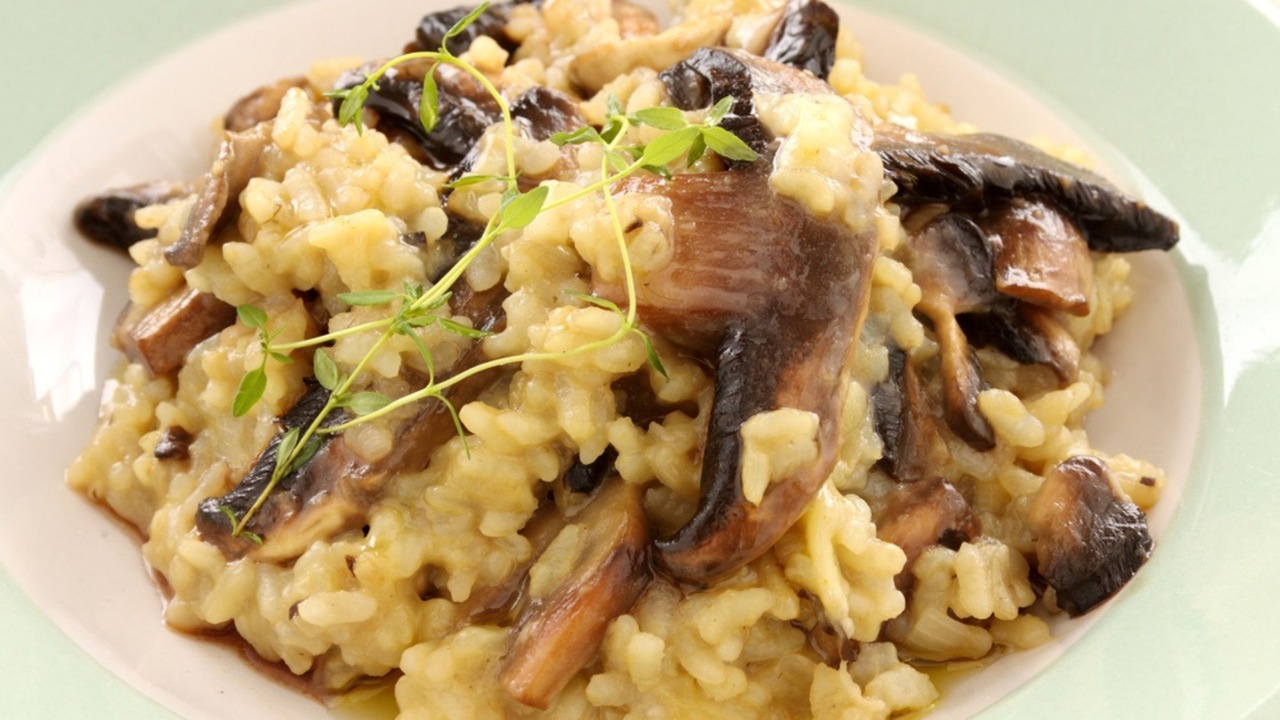 5. Mushroom Risotto: For a romantic dinner at home, indulge in the exquisite flavors of mushroom risotto. Create a rich and creamy dish by sauteing mushrooms with shallots, garlic, and thyme. Add Arborio rice and gradually incorporate warm vegetable broth, stirring gently until the rice absorbs the liquid and becomes creamy in texture.
6. Caprese Stuffed Chicken Breast: Make a pocket in chicken breasts and stuff them with fresh mozzarella, basil leaves, and sliced tomatoes. Sear the chicken on the stovetop, then bake it until the cheese is melted and the chicken is cooked through.
7. Chocolate Lava Cake: End your romantic dinner on a sweet note with a decadent chocolate lava cake. These individual-sized cakes have a gooey chocolate center and are typically served warm with a scoop of vanilla ice cream.
8. Lobster Tail with Garlic Butter: Impress your lover with succulent lobster tails broiled to perfection and served with a flavorful garlic butter sauce. Pair it with roasted asparagus and a glass of champagne for an elegant touch.
9. Filet Mignon with Red Wine Reduction: Cook tender filet mignon steaks to your desired doneness and drizzle them with a luscious red wine reduction. Serve with creamy mashed potatoes and sautéed green beans for a luxurious meal.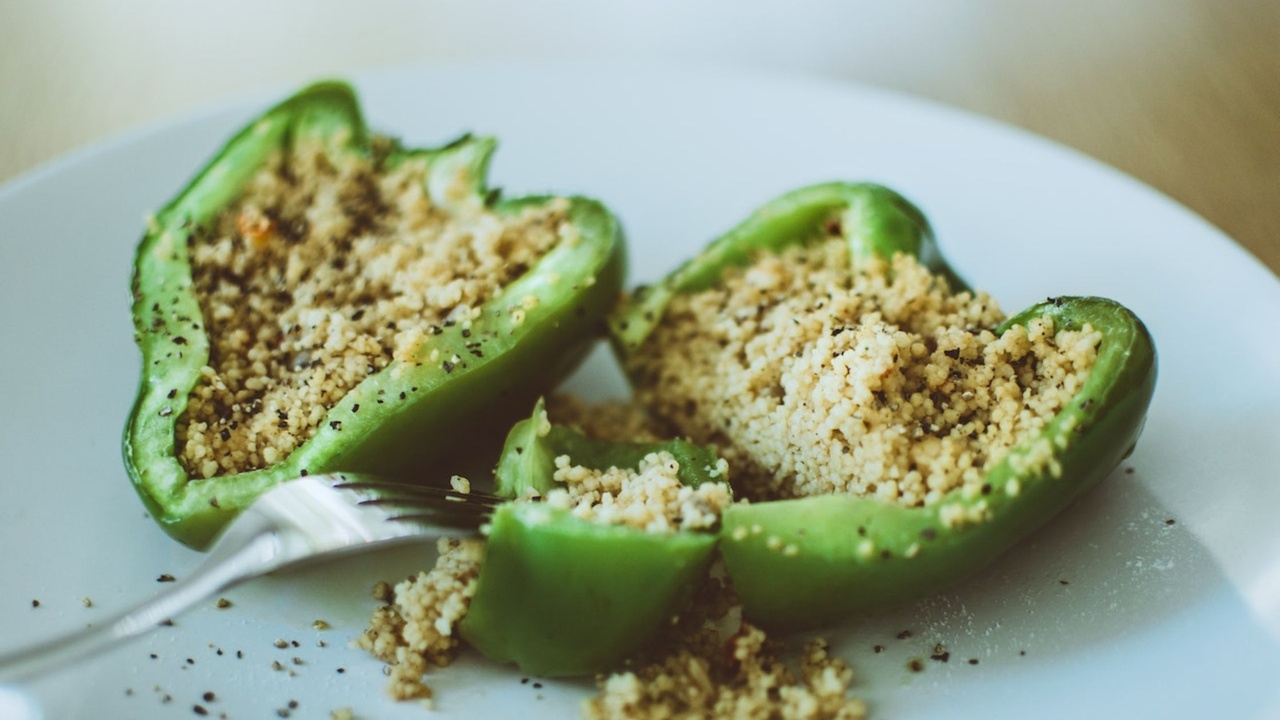 10. Stuffed Bell Peppers: Create a romantic and colorful dish by stuffing bell peppers with a mixture of seasoned ground meat, rice, and vegetables. Bake them until the peppers are tender and the filling is cooked through.
11. Chocolate-covered Strawberries: For a romantic dessert, dip fresh strawberries in melted chocolate and let them set. Arrange them on a plate and serve as a sweet and indulgent finale to your intimate dinner.
12. Pasta Carbonara: To make a classic pasta carbonara, start by combining perfectly cooked al dente spaghetti with a velvety sauce crafted from eggs, Parmesan cheese, crispy pancetta or bacon, and a generous sprinkle of freshly ground black pepper. It is a comforting and flavorful dish that is sure to please.
13. Raspberry And White Chocolate Mousse: Create a light and dreamy dessert by making a raspberry and white chocolate mousse. Layer silky smooth raspberry mousse with white chocolate mousse in elegant serving glasses, and garnish with fresh raspberries for a touch of romance.
14. Baked Lobster Tails: Impress your lover with succulent baked lobster tails. Split the tails, brush them with melted butter and a squeeze of lemon juice, then bake until tender and flavorful.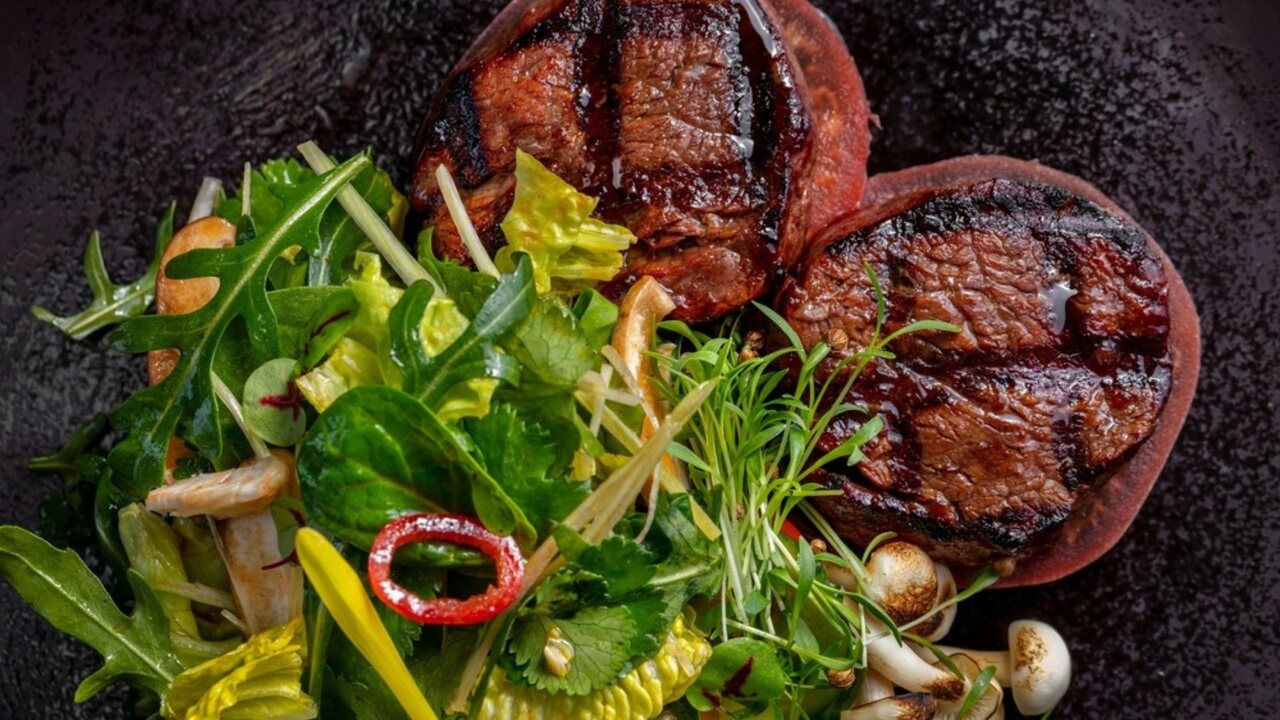 15. Filet Mignon with Red Wine Sauce: Cook tender filet mignon to perfection by searing it on the stove and finishing it in the oven. Serve it with a rich red wine reduction sauce for a luxurious touch.
16. Shrimp Scampi: Sauté plump shrimp with garlic, butter, and white wine for a classic and elegant dish. Serve over angel hair pasta or alongside crusty bread to soak up the flavorful sauce.
17. Champagne Cocktail: To enhance your already-nice dinner, surprise your lover with a special champagne cocktail. Elevate the celebratory atmosphere by combining champagne with a splash of their favorite liqueur, adding a touch of their preferred citrus twist. The effervescent bubbles and tantalizing flavors of this cocktail will perfectly complement your meal, creating a romantic and enchanting ambiance.
18. Eggplant Parmesan: Create a vegan twist on this classic Italian dish by coating sliced eggplant in a breadcrumb and nutritional yeast mixture, then baking it until crispy. Layer the eggplant with marinara sauce and vegan cheese, and bake until bubbly and golden.
19. Vegan Mushroom Wellington: Impress your lover with a savory and elegant vegan mushroom Wellington. Saute a mixture of mushrooms, onions, and garlic, then wrap it in vegan puff pastry and bake until golden and flaky. Serve with a side of roasted vegetables or a fresh salad.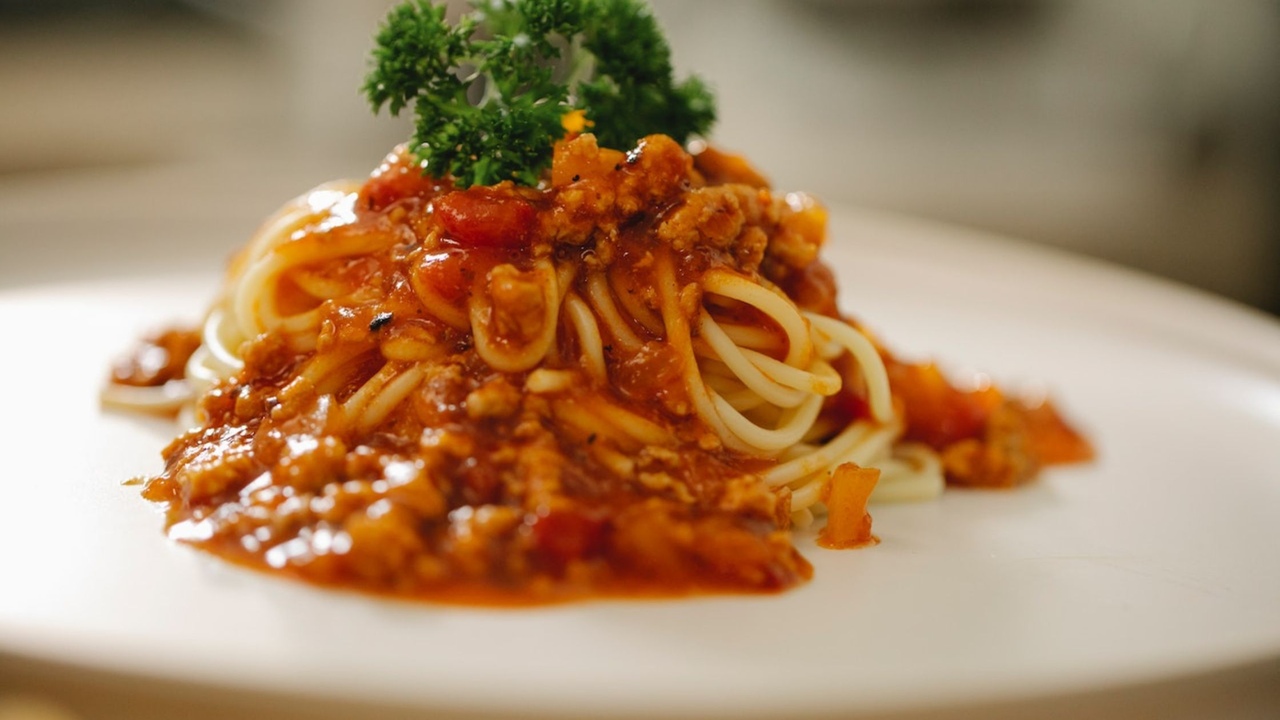 20. Vegan Lentil Bolognese: Cook up a hearty and flavorful vegan lentil bolognese sauce. Simmer cooked lentils with tomatoes, onions, garlic, and herbs, and serve over your choice of pasta. Top with fresh basil and vegan parmesan for added flavor.
21. Stuffed Portobello Mushrooms: Create a delicious and filling dish by stuffing portobello mushroom caps with a flavorful mixture of quinoa, vegetables, and herbs. Bake until the mushrooms are tender and the filling is cooked through.
22. Vegan Chocolate Mousse: Indulge your lover's sweet tooth with a rich and creamy vegan chocolate mousse. Blend silken tofu, melted dark chocolate, maple syrup, and a hint of vanilla until smooth and velvety. Chill and serve in elegant dessert glasses.
23. Chicken Marsala: Prepare chicken cutlets in a flavorful Marsala wine sauce with mushrooms and shallots. This classic Italian dish is perfect for a romantic dinner and pairs well with roasted potatoes or creamy mashed potatoes. With every bite, you'll savor the depth of flavors and the love put into creating this exquisite dish for your romantic dinner at home.
24. Chicken Piccata: Cook tender chicken breasts in a tangy and savory sauce made with lemon juice, capers, and white wine. Serve it alongside pasta or roasted vegetables for a complete and elegant meal.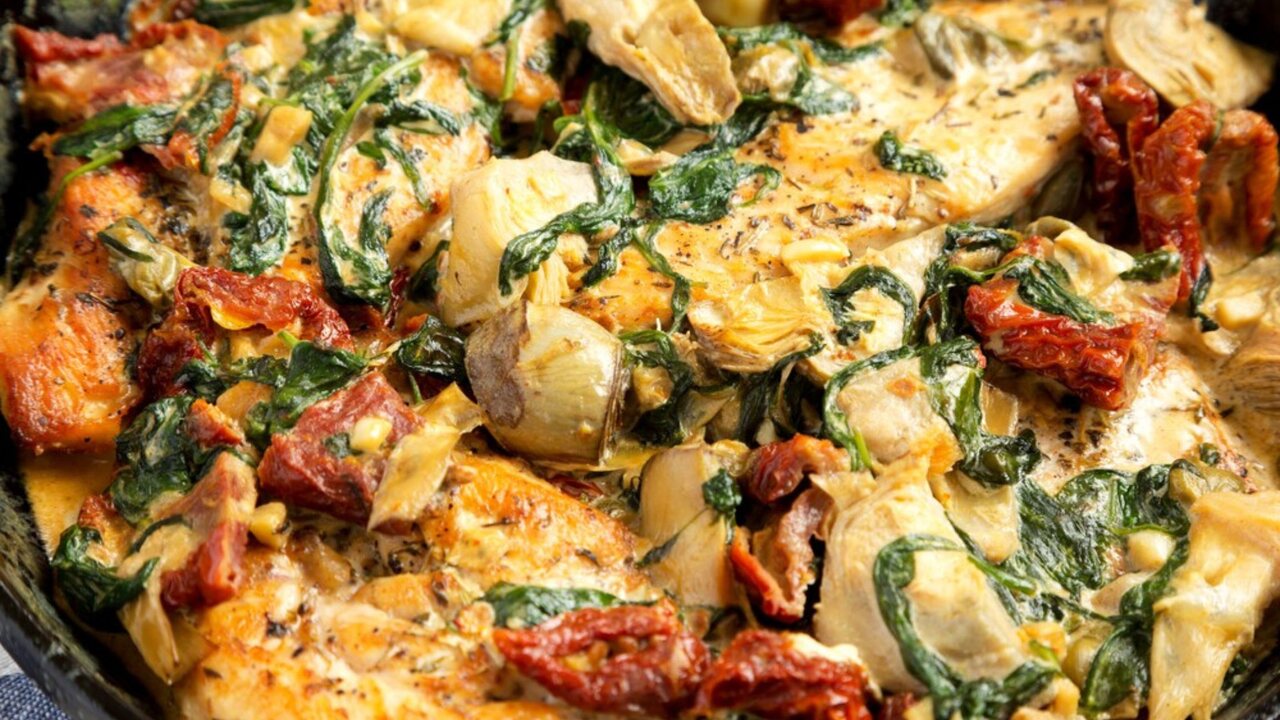 25. Creamy Tuscan Chicken: Saute chicken breasts with garlic, sun-dried tomatoes, and spinach, then finish them in a creamy sauce made with coconut milk or cashew cream. The combination of flavors creates a rich and comforting dish.
26. Grilled Rosemary Chicken: Marinate chicken breasts in a mixture of olive oil, fresh rosemary, garlic, and lemon juice. Grill them to perfection for a smoky and aromatic dish. Serve with a side of grilled vegetables or a fresh salad.
27. Spinach And Ricotta Stuffed Shells: Stuff jumbo pasta shells with a mixture of spinach, ricotta cheese, garlic, and herbs. Top with marinara sauce and bake until bubbly and golden. Serve with a side of garlic bread or a fresh salad for a lovely date night dinner.
28. Caprese Salad: Assemble a beautiful Caprese salad by layering slices of fresh tomatoes, mozzarella cheese, and basil leaves. Drizzle with balsamic glaze and extra virgin olive oil for a simple and elegant appetizer or side dish.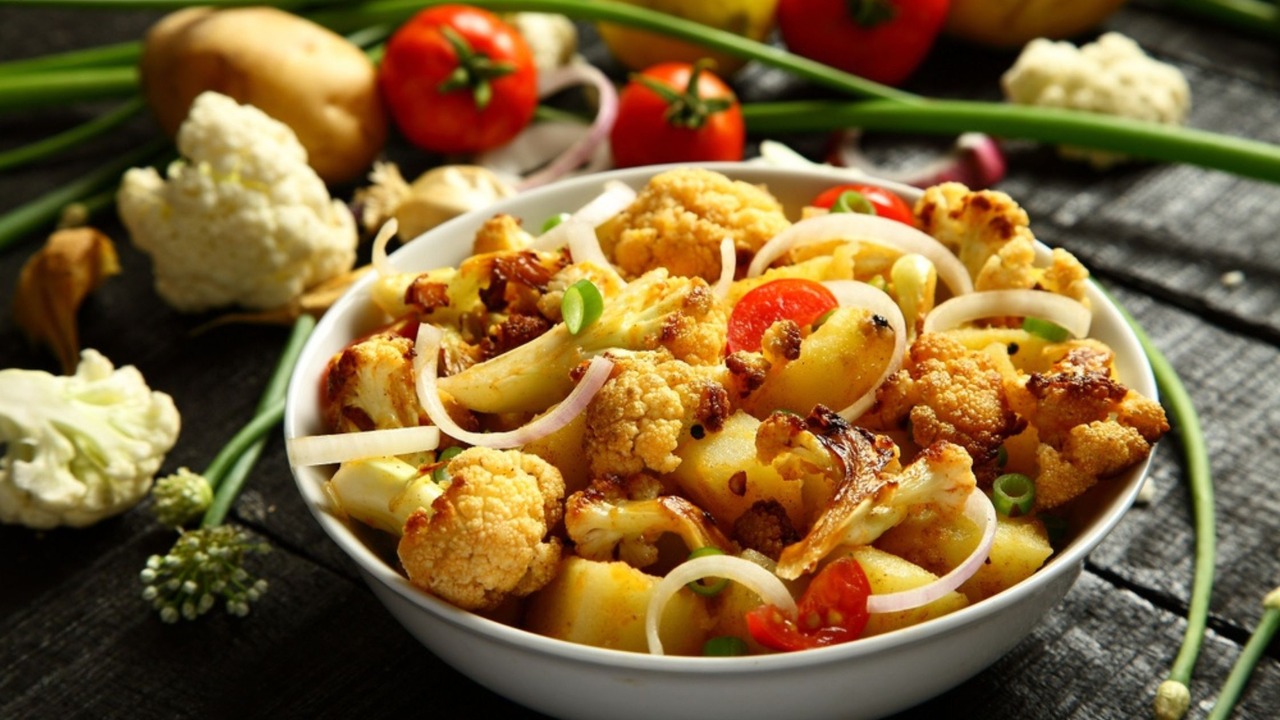 29. Veggie Stir-fry: Saute a colorful medley of vegetables, such as bell peppers, broccoli, carrots, and snap peas, in a sesame or soy-based sauce. Serve the stir-fry over steamed jasmine rice or noodles for a satisfying and vibrant main course.
30. Beef Tenderloin with Red Wine Sauce: Sear beef tenderloin steaks in a hot skillet until browned, then finish cooking in the oven to your desired level of doneness. Serve with a rich and velvety red wine sauce, roasted potatoes, and sautéed green beans for a truly indulgent dinner.
31. Risotto with Butternut Squash And Sage: Cook creamy risotto flavored with roasted butternut squash, sautéed onions, and aromatic sage. This comforting dish is sure to delight your lover's taste buds.
32. Seared Scallops with Lemon Butter Sauce: Sear fresh scallops in a hot skillet until golden and caramelized. Drizzle with a tangy lemon butter sauce made with butter, lemon juice, garlic, and herbs. Pair with steamed asparagus or a citrusy quinoa salad for a light and elegant dinner.
33. Grilled Halibut with Mango Salsa: Grill halibut filets until tender and flaky. Top them with a refreshing mango salsa made with diced mango, red onion, cilantro, lime juice, and a touch of jalapeño for a burst of flavor. Serve alongside coconut rice for a tropical twist.
34. Pan-seared Sea Bass with Tomato Basil Relish: Pan-sear sea bass filets until crispy on the outside and tender on the inside. Serve with a vibrant tomato basil relish made with fresh tomatoes, basil, garlic, and olive oil. Pair with a side of quinoa or roasted baby potatoes.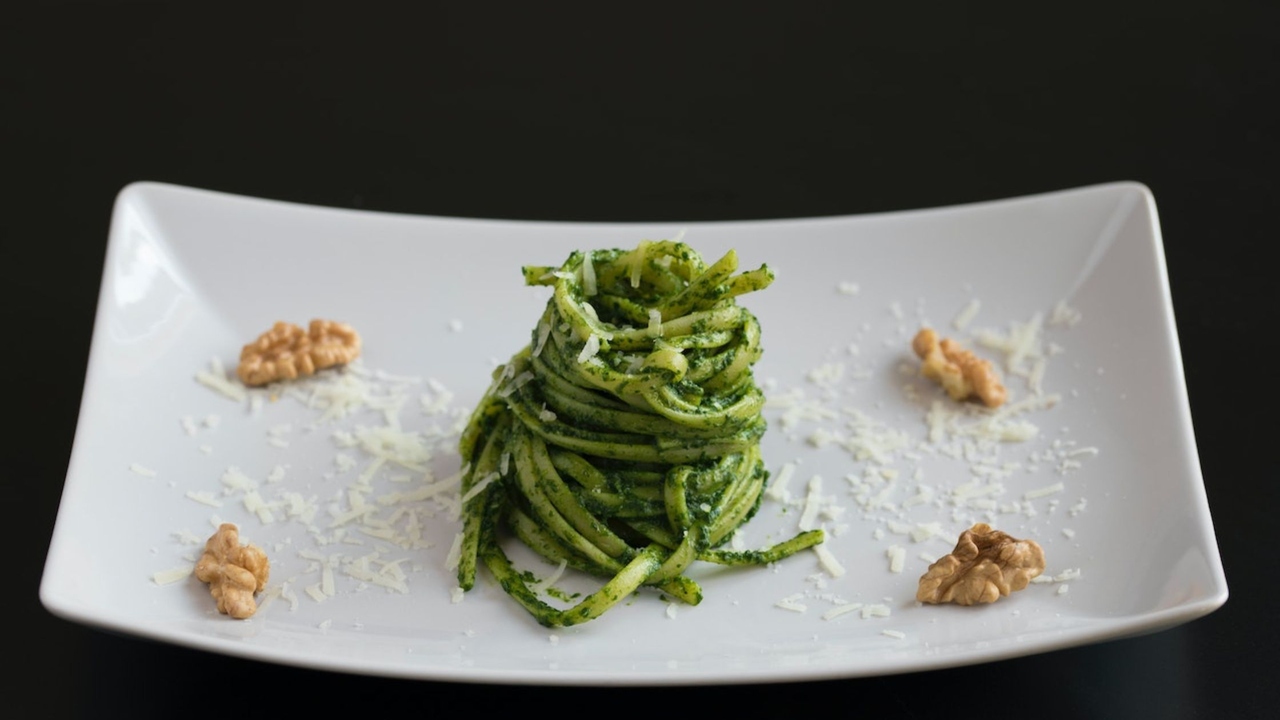 35. Pesto Pasta Primavera: Indulge in the delectable flavors of Pesto Pasta Primavera. Cook your favorite pasta of choice to perfection, and then toss it with a vibrant homemade pesto sauce. Enhance the dish by adding an array of sauteed seasonal vegetables to give it more color and flavor. Finally, sprinkle some grated Parmesan cheese or nutritional yeast on top for added richness and depth.
36. Berry Parfait: Layer fresh berries, such as strawberries, blueberries, and raspberries, with whipped cream or yogurt in elegant glasses. Add a drizzle of honey or a sprinkle of granola for added texture and sweetness.
37. Mango Coconut Rice Pudding: Cook aromatic basmati rice in a mixture of coconut milk and sugar until tender. Stir in diced ripe mangoes and let it cool. Serve chilled for a creamy and tropical dessert that will transport you to paradise.
38. Lemon Bars: Make zesty lemon bars by baking a buttery shortbread crust topped with a luscious lemon custard filling. Dust with powdered sugar and serve these bright and refreshing treats to your loved one.
39. Individual Fruit Tarts: Create mini fruit tarts using pre-made tart shells or homemade pastry dough. Fill them with a sweet pastry cream or whipped cream, and top with an assortment of fresh fruits like berries, kiwi, and sliced peaches.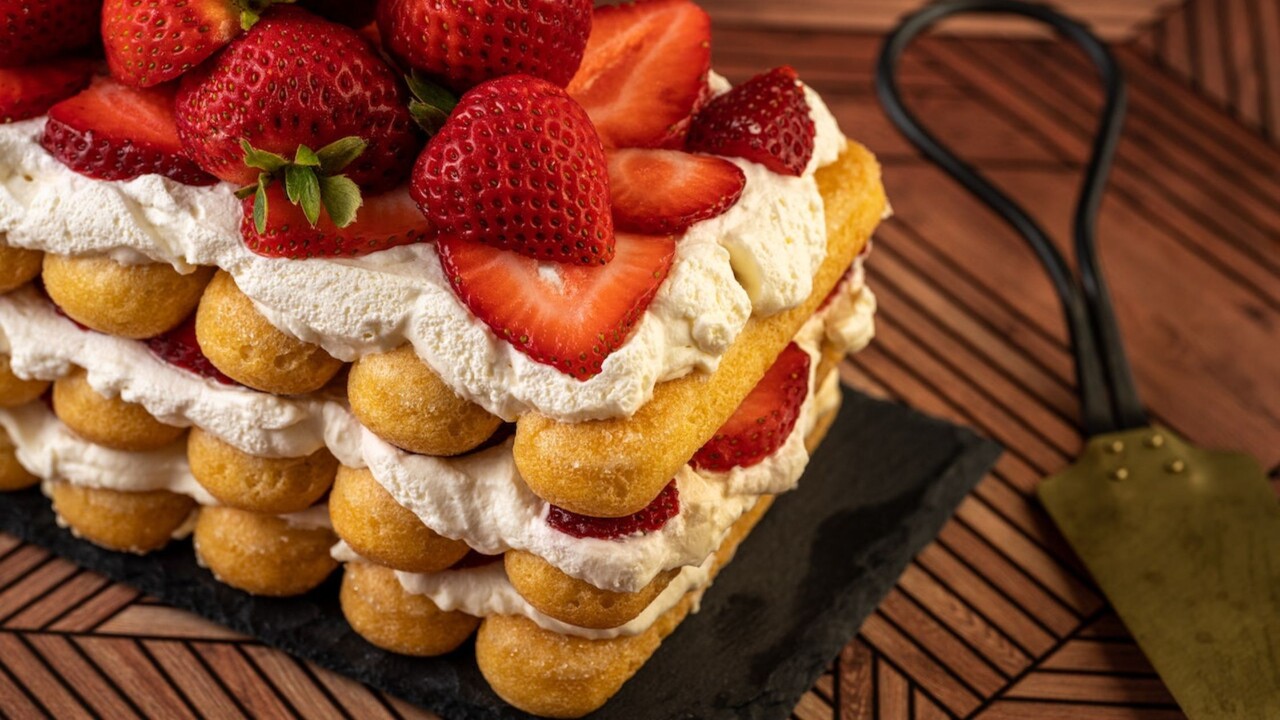 40. Strawberry Shortcake: Create a classic dessert by layering fresh strawberries and sweetened whipped cream between fluffy shortcake biscuits. Top with more strawberries and a drizzle of strawberry sauce for a delightful and romantic treat.
41. Tiramisu: Prepare this beloved Italian dessert by layering coffee-soaked ladyfingers and creamy mascarpone cheese filling. Dust with cocoa powder and chill before serving. The combination of flavors and textures will make it an unforgettable ending to your romantic meal.
42. Slow-cooked Mutton Curry: Marinate mutton pieces with a blend of aromatic spices, yogurt, ginger, and garlic. Slow-cook the mutton in a flavorful curry sauce until tender and succulent. Serve with fragrant basmati rice or naan bread for a hearty and romantic meal.
43. Grilled Tandoori Chicken: Marinate chicken pieces in a blend of yogurt, spices like cumin, coriander, turmeric, and paprika, along with garlic and ginger. Grill the chicken until it's charred on the outside and tender on the inside. Serve with mint chutney and naan bread for an Indian-inspired romantic dinner.
44. Raspberry White Chocolate Mousse: Whip up a light and airy white chocolate mousse and fold in fresh raspberries for a burst of fruity sweetness. Chill in individual serving glasses and garnish with a few more raspberries for an elegant and romantic presentation.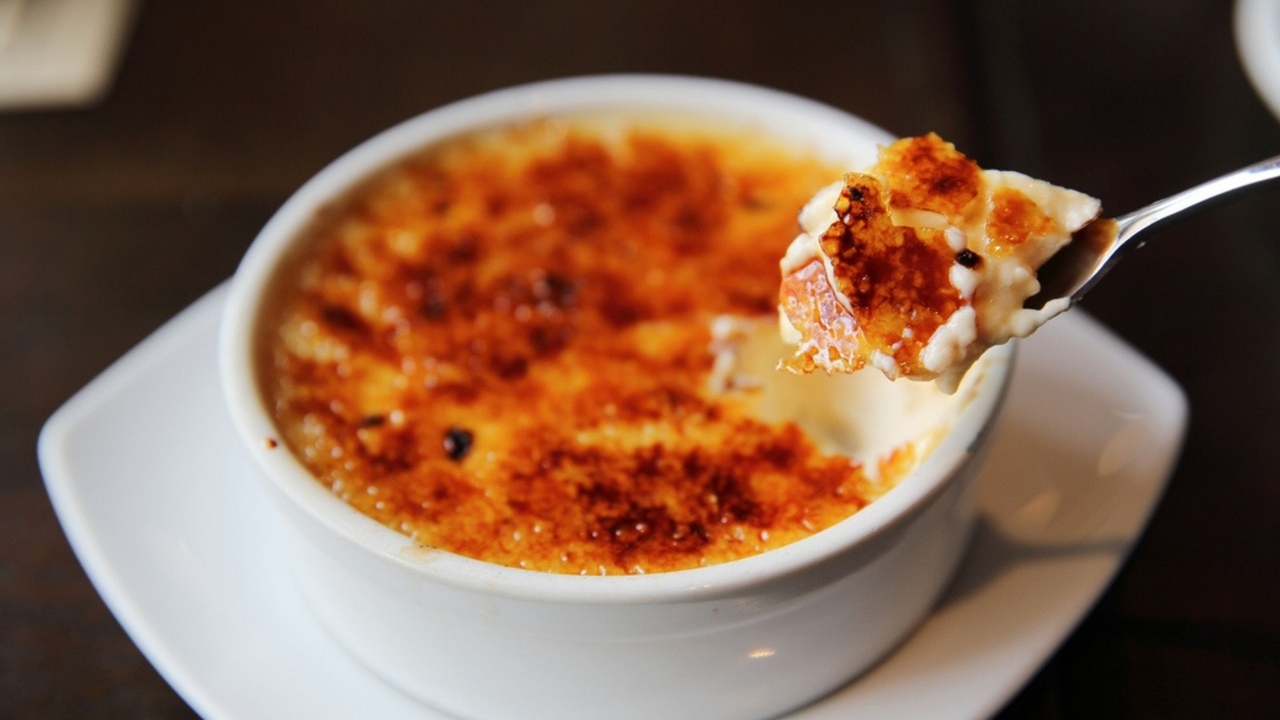 45. Creme Brulee: Delight your lover with a classic crème brulee. This creamy custard dessert with a caramelized sugar topping is sure to impress. Crack the caramelized sugar shell with a spoon to reveal the luscious vanilla-infused custard underneath.
46. Tom Yum Soup: Warm your lover's heart with a bowl of Tom Yum Soup. This spicy and sour soup is made with lemongrass, galangal, lime leaves, chili, mushrooms, and a choice of protein (such as shrimp or tofu). The vibrant flavors will awaken your taste buds and create a memorable dining experience.
47. Thai Basil Fried Rice: Prepare fragrant Thai basil fried rice by stir-frying cooked jasmine rice with garlic, chilies, vegetables, soy sauce, and Thai basil leaves. Optionally, you can add tofu, shrimp, or your choice of protein for added taste and texture.
48. Mango Sticky Rice: End the meal on a sweet note with Mango Sticky Rice, a classic Thai dessert. Serve sticky rice cooked in coconut milk alongside fresh ripe mango slices. Drizzle some sweet coconut sauce over the top for a luscious and tropical treat.
49. Pad Thai: If you are looking for ideas for a special dinner, impress your beloved with a homemade classic Pad Thai, a popular Thai stir-fried noodle dish that is bursting with flavors. Saute rice noodles with tofu, bean sprouts, eggs, and a tangy tamarind-based sauce. Customize the toppings with crushed peanuts, lime wedges, and fresh cilantro for added texture and freshness.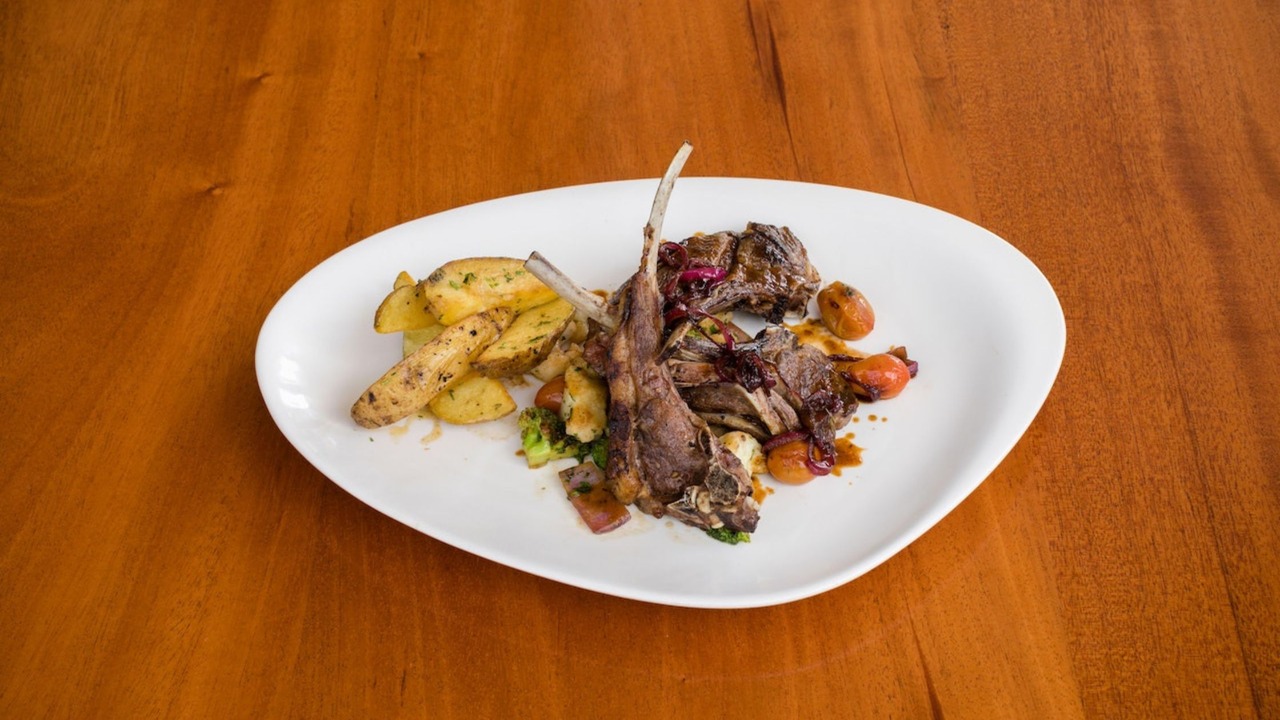 50. Herb-crusted Roasted Rack of Lamb: Impress your lover with a succulent herb-crusted rack of lamb. Season the lamb with a blend of fresh herbs like rosemary, thyme, and garlic, then roast it to perfection. Serve with roasted vegetables and a side of creamy mashed potatoes for an elegant and flavorful main course.
51. Coq au Vin: Prepare a classic French dish, Coq au Vin, which features tender chicken braised in red wine with mushrooms, onions, and herbs. The rich and savory flavors of this dish will transport you both to the romantic streets of Paris. Serve with crusty bread or buttery mashed potatoes to soak up the delicious sauce.
So, whether you are celebrating a special occasion or simply want to show your love in a special way, consider the magic of a romantic dinner at home. The memories you create and the moments you share during this intimate experience will be cherished for years to come, reminding you both of the love and joy you bring into each other's lives.
ALSO READ: 35+ Refreshing Late-night Date Ideas That Are Equally Romantic And Fun
Fan of fine dining? These are the top ten gourmet restaurants in India

---