EXCLUSIVE: Celebrity trainer reveals Hrithik Roshan's workout routine and how he trained for Vikram Vedha
Discussing the challenges of training in Bollywood, Swapneel touches upon how the schedule of shoots varies and keeping up with the workouts during the shoot days is the most trying element.
Updated on Oct 14, 2022 | 04:43 PM IST | 449.2K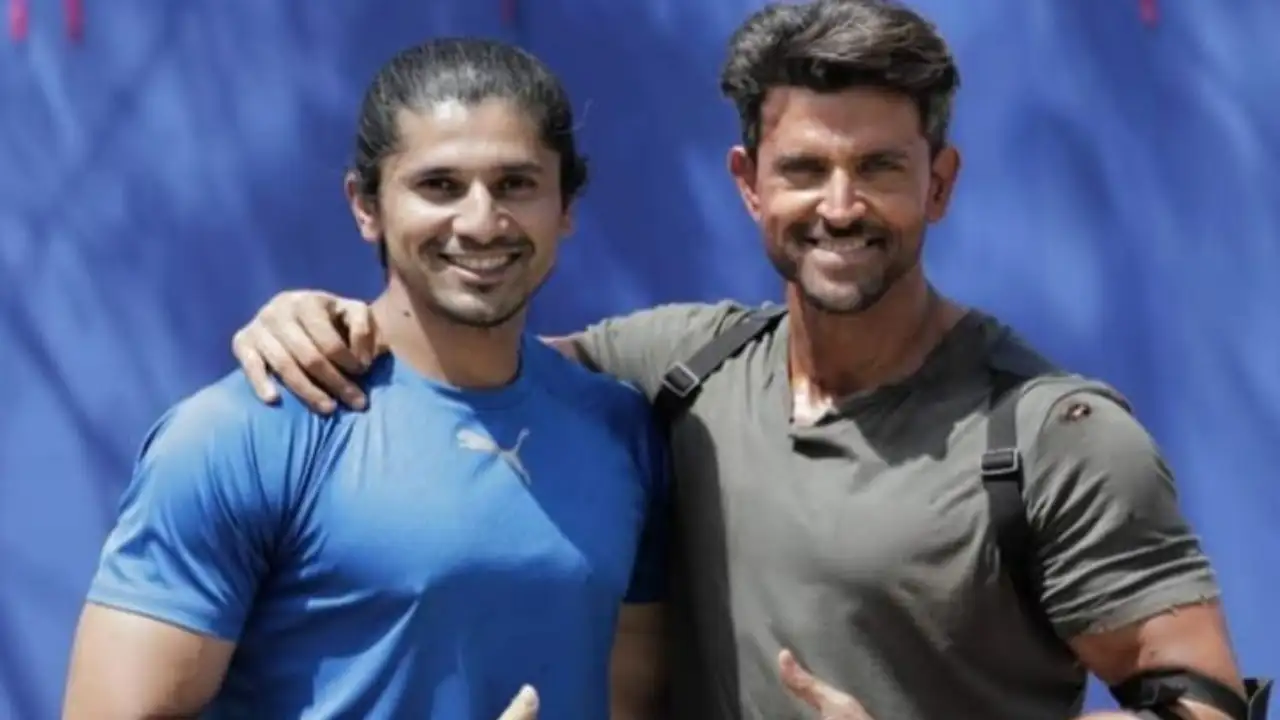 Hrithik Roshan is known as a national superstar and an idol for fitness enthusiasts in equal measure. The actor who is fondly dubbed as a Greek God for his chiselled bod seems to have energy that jumps right off the silver screen. Today, we converse with Swapneel Hazare who has been training Roshan for the past few years and helping him flawlessly transition through the fitness requirements of the characters he portrays on screen.
Discussing the challenges of training in Bollywood, Swapneel touches upon how the schedule of shoots varies and keeping up with the workouts during the shoot days is the most trying element. "Most difficult is making them follow a good nutrition plan and to get them to do a cardio workout," he grins adding that coaching Hrithik Roshan has been interesting as the foremost goal of Hrithik's training is to be injury and pain free.
"His workouts are designed based on those guidelines and keeping in mind that we looking at aesthetics and functionality as well," he muses giving us a deeper look at the dapper actor's fitness schedule behind the scenes.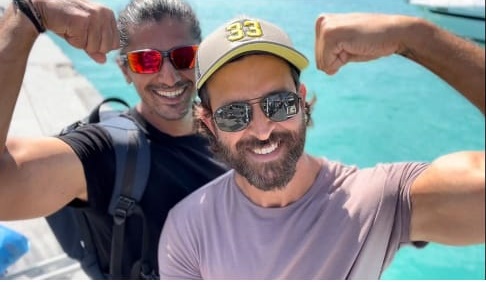 Insight into Hrithik's current strength training and conditioning
"Hrithik's schedule is fixed, as there's a systematic approach to keep his body ready for the demands of his work. His routine starts of with Mobility and Foam rolling to keep his body primed, which is followed by strength training program to develop and maintain his Greek God like body," admits Hazare.
"The evenings are reserved for Cardio and Fascia and trigger point release. For any injuries, recovery is taken care by using Sauna, Hyperbaric Chamber, Swimming, Massages, Game Ready, Ice Baths and Recovery boots. Nutrition in terms of good quality food and hydration along with good Sleep is given priority."
All about the actor's nutritious diet
"Hrithik's nutrition is based on his workouts and it's modified depending upon the number of calories he burns and what phase of the periodization we are in. At the moment, High Protein Low Carb is what he is currently on. Most meals have high protein content which is like 30 gms of protein along with 50-70 gms veggies or salad."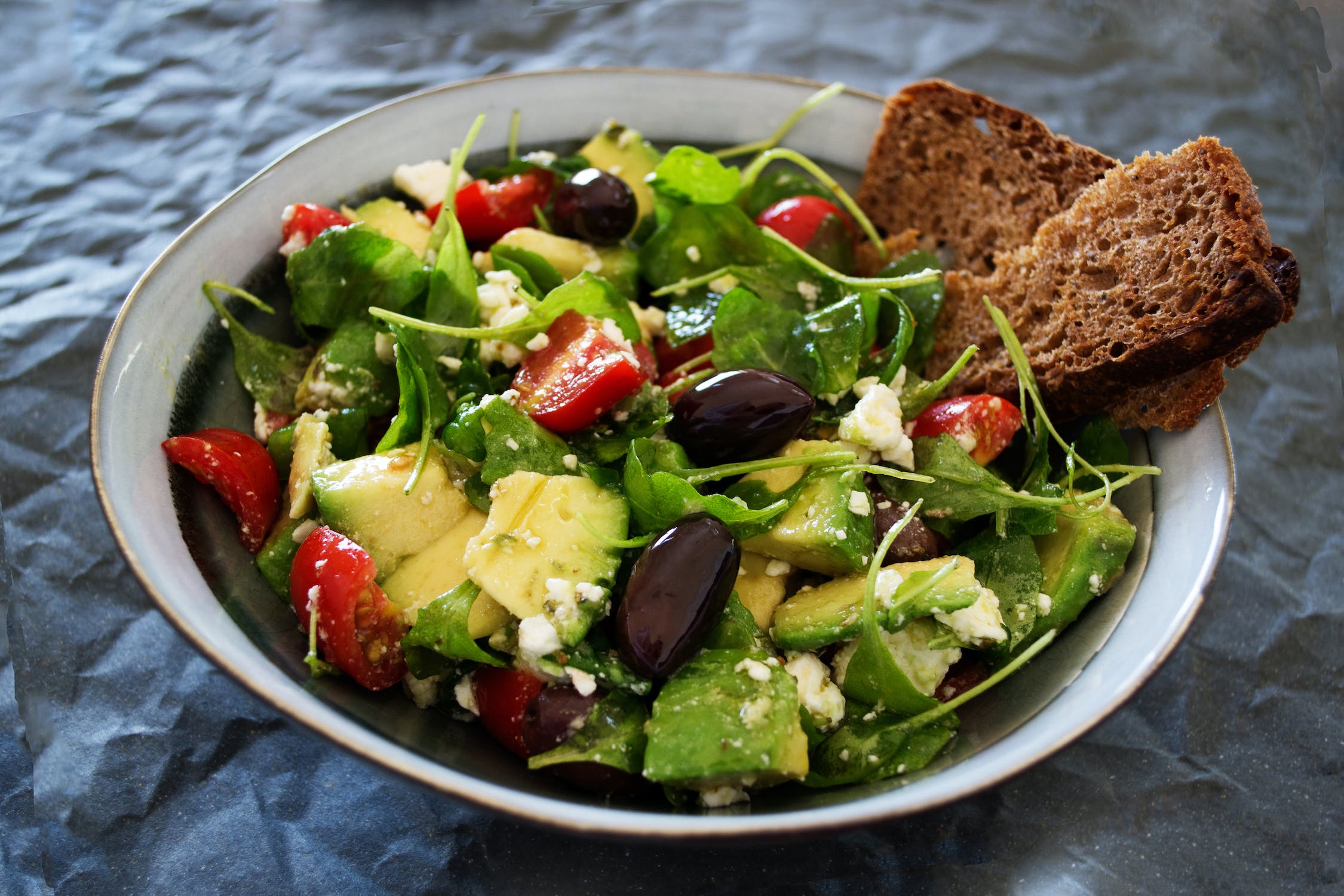 During the shoot of Vikram Vedha, chef Shubham specially curated all the meals to keep him up with his nutrition plan and made special desserts high in protein and low on sugar, keeping his sugar cravings at bay.
How Hrithik trained for movies like War and Vikram Vedha
"War was very hectic and difficult as he was battling injuries and severe back issues. But since then, he has been working under a strict fitness routine and a structured mobility and training plan which has helped him to improve his overall fitness. For Vikram Vedha the requirement was not very different the only challenge was he had to show 3 different age phases of Vedha's life. So, his body was worked on those lines. Sharper and leaner, and then with little more bulk to give him the appearance we were looking for," affirms Swapneel.
"We were shooting in Abu Dhabi in intense heat and used to start early. So, only time to workout was in the evening. Mornings were reserved for stretching and doing mobility work so he could function pain free through the shoot and evenings were kept for Traditional Strength Training sessions. Days when the shoots were hectic and long and we knew strength training wasn't going to be possible, we used to do cardio post shoot. As soon as the shoot would pack up, we would change and run from the shoot site to about 5 kms where the car would wait for us. Most times, we were joined by the other members of Hrithik's Team and most consistent was Vinod Rawat.
"The accommodation where we were staying was converted into a mini gym so that Hrithik could train anytime and we could save time on his travel and make sure he gets enough rest," says Hazare.
The pursuit of fitness despite injuries
"Hrithik suffers from scoliosis and slip disc in his Thoracic spine. Most times issues in his health are due to this and his past injuries. He is much better now and has kept it under control with all the hardwork we have been putting in, since the last 4 years. His aches and pains have reduced and cardio capacity has improved over the last few years," he explains.
"But then again, it's a life long journey and we are working every day on it to improve one aspect or the other," he signs off with a wistful smile.
Also Read: 4 Easy high-protein breakfast recipes that you must try to start your morning on a good note
About The Author
A voracious reader and animal lover, Aditi is currently exploring the mysterious world of Astro sciences to decode th...e significance of the stars on one's psyche, having studied Awakening Astrology at length to gain expertise in the field. With 9 years of experience as a journalist and an editor, her finance degree initially led her to business journalism, but she found her heart in writing about travel and lifestyle. Getting back to nature gives her solace, as does writing about different cultures.
Read more
Top Comments
There are no comments in this article yet. Be first to post one!