10 Washing Machines to Get from Amazon's Great Republic Day Sale '23
Bring home a lot of convenience by grabbing these washing machines at a deal price from Amazon's Great Republic Day sale. Take a scroll through the products!
Updated on Feb 01, 2023 | 04:48 PM IST | 112K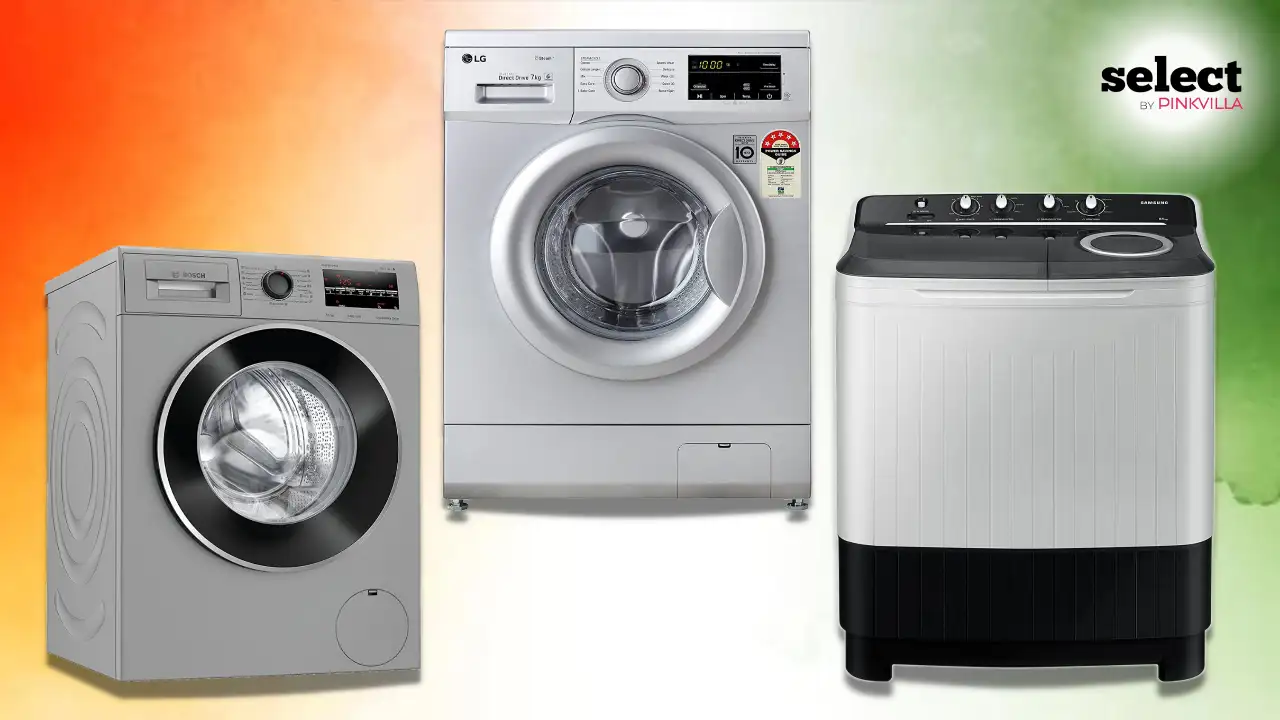 The products curated for this article are independently chosen by the editorial team. If you make a purchase through the
links
mentioned below, we may receive a commission. Check out our
product research & curation process
You will be surprised to know how much relief a washing machine brings to you and your family. And when it comes to automatic ones, they have a whole lot of advantages that cannot be put into words. These washing machines provide great care to your fabrics keeping account of the needs of special garments. Getting squeaky clean and dry clothes delivered to your hand cannot be easier than this when you welcome home this useful appliance. Take a stroll down for an investment that you will not regret!
10 Washing Machines to Welcome Home This Season
1. LG 7 Kg 5 Star Semi-Automatic Top Loading Washing Machine
Bring this LG 7kg 5-star semi-automatic washing machine home and take a step back from washing clothes with your own hands. The top-loading washing machine comes with rust-free and rat-away technology that provides the product with all-in-one protection in the long run. Special features like 'collar scrubber' and 'wind jet dry' allow your clothes to get washed and appear newer than before. Get this economical machine today to make things easier at your home!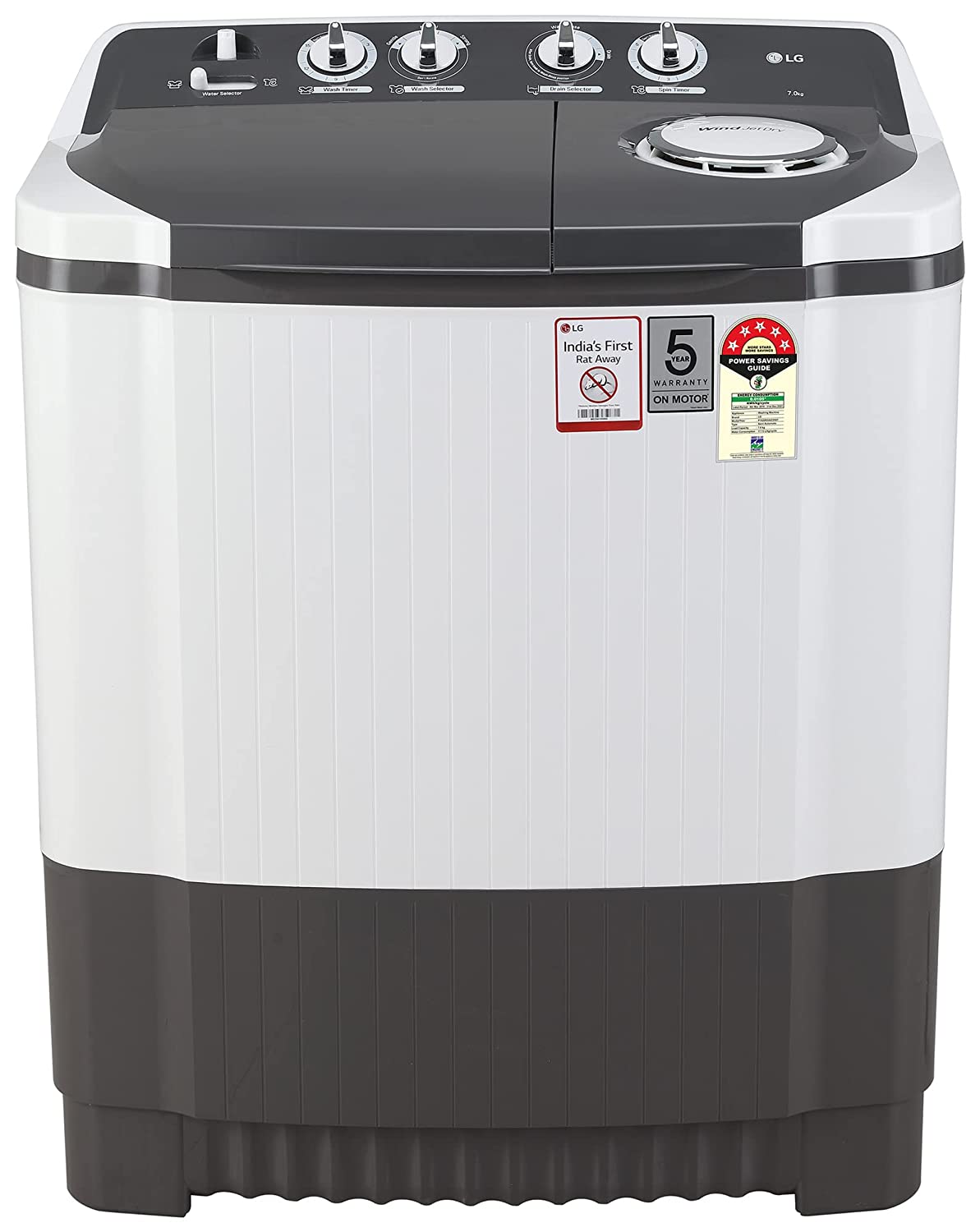 (as of 16-01-2023 18:00 IST)
2. Samsung 7 Kg Fully-Automatic Top Loading Washing Machine
With an eye-catchy imperial silver color, Samsung brings a 7kg fully automatic top-loading washing machine that comes with inverter technology. Getting affordable washing could not get easier than this as it is currently at more than 20% offer price. The company provides 20 years of warranty on the DIT motor and it is enough to ensure longevity. Other than that, the 680 RPM with its higher spin ensures that your clothes get quickly dried out in a hassle-free way.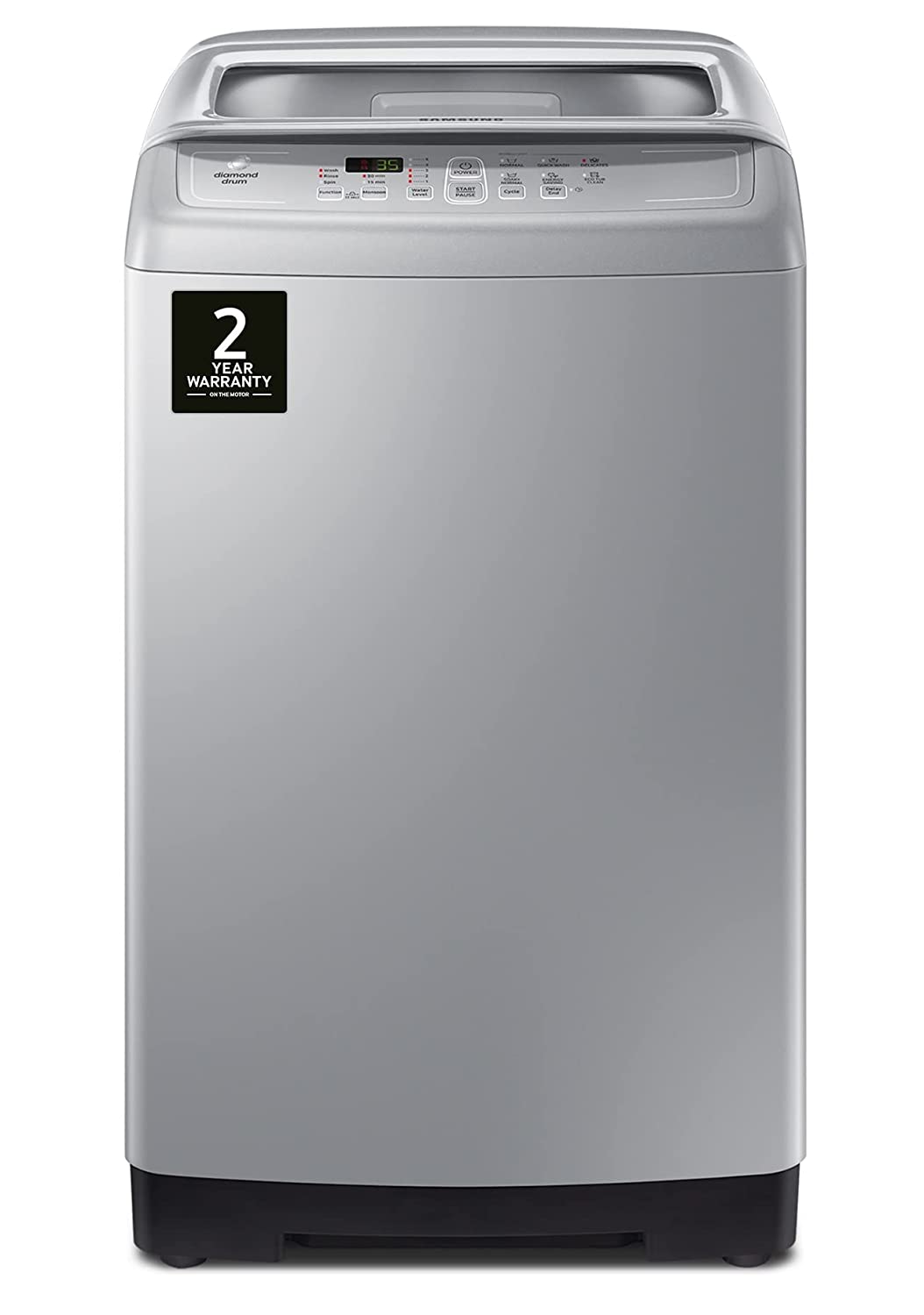 (as of 16-01-2023 18:00 IST)
3. LG 6.5 Kg 5 Star Smart Inverter Top Loading Washing Machine
Bring home a dash of convenience by laying your hands on this fully automatic washing machine that provides great wash quality with top-class efficiency. The easy-to-use product comes with various cycle options like a quick wash, aqua reserve, and tub clean for all your garments like woollen, cotton, silk, etc. With 700 RPM, the model delivers a dry squeaky-clean product to your hand in a jiffy. The 5-star energy model also consumes less energy which is great if you are on the economical side. Grab it before it is gone!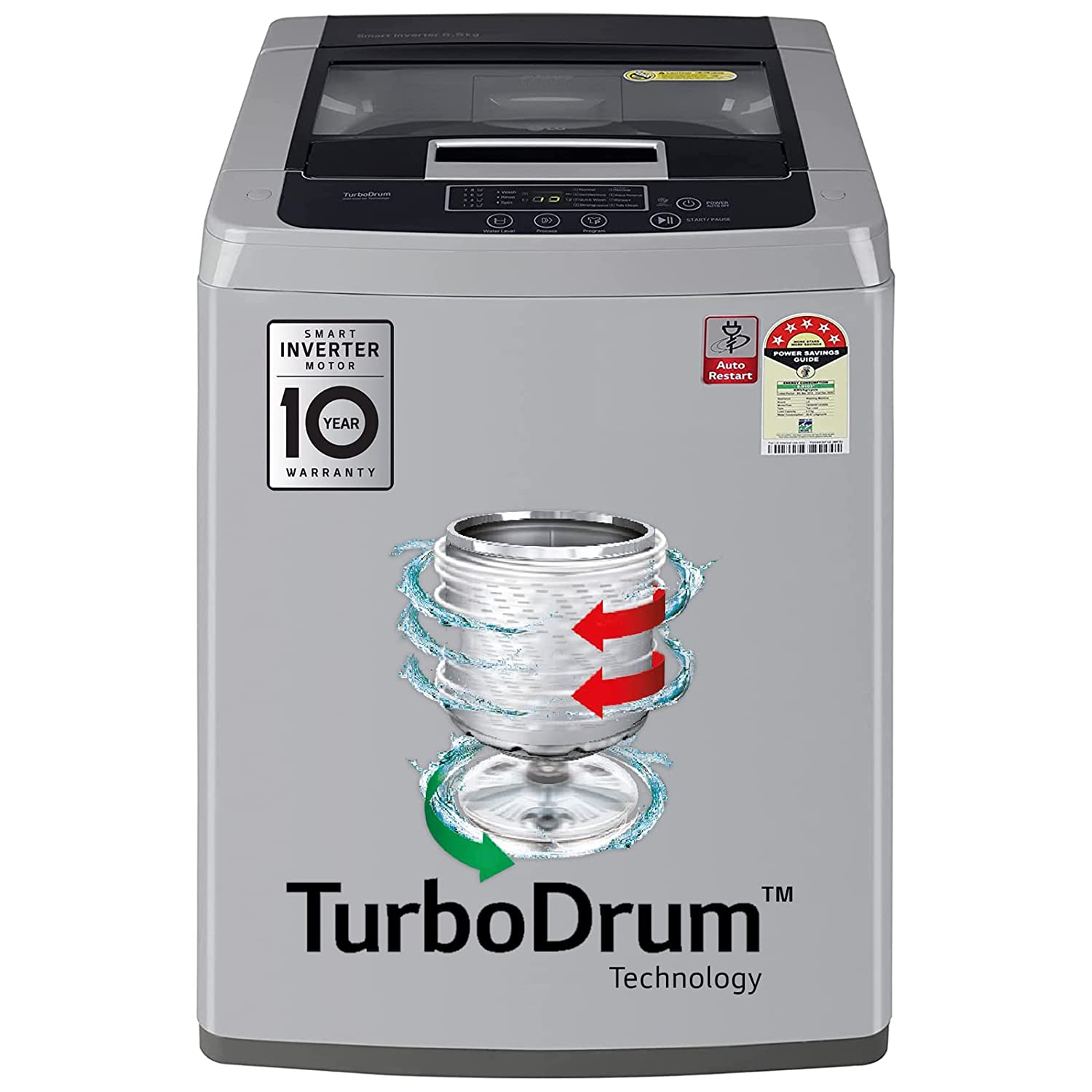 (as of 16-01-2023 18:00 IST)
4. Panasonic 6 Kg 5 Star Top Loading Washing Machine
The Panasonic washing machine is a great durable option that comes with a grey-colored rust-proof metal body. With 680 RPM, it ensures that you get your clothes dried in the lowest possible time. The customized 8-wash program takes care of your every fabric according to its need during the wash time. On the other hand, the aquabeat wash technology provides a thorough cleaning by using 3 different levels of water force. This product is a must-have from Amazon's Great Republic Day sale.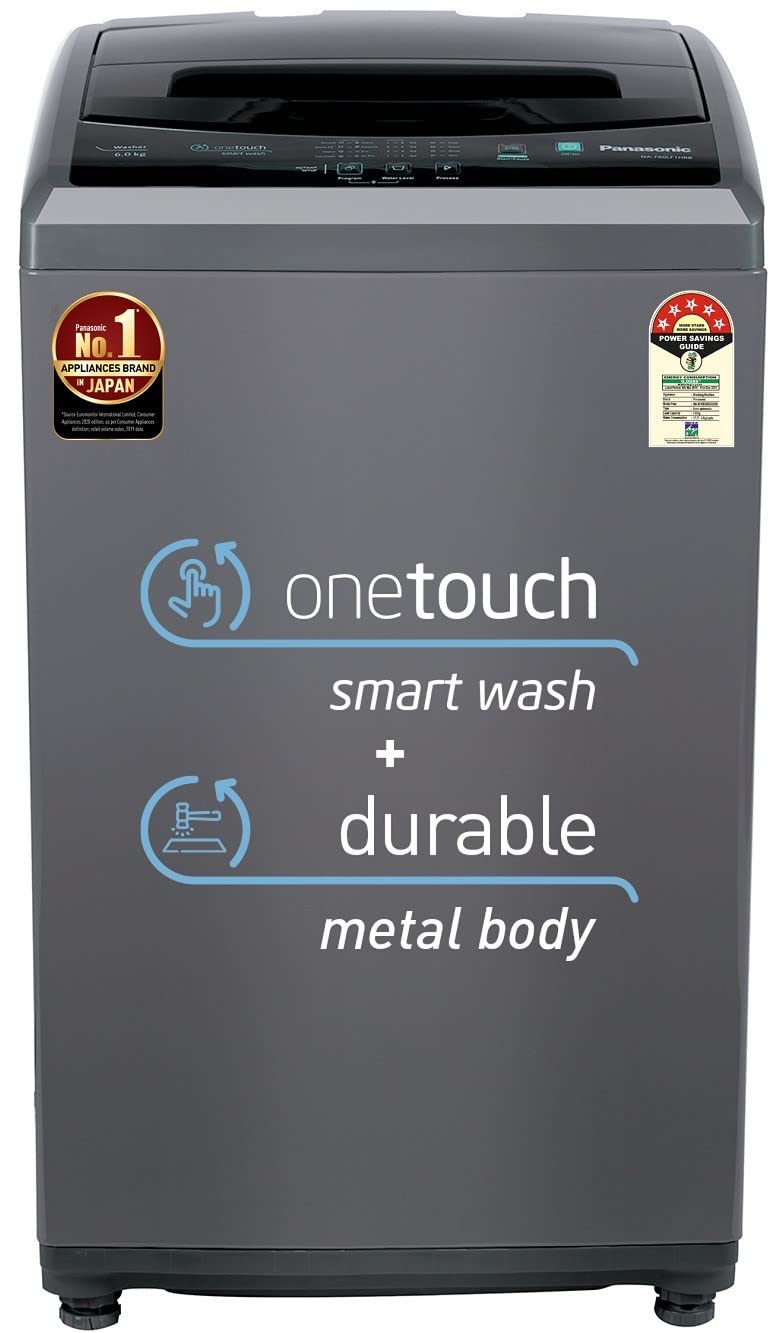 (as of 16-01-2023 18:00 IST)
5. IFB 6.5 Kg Fully-Automatic Front Loading Washing Machine
Get this fully automatic value-for-money product from the ongoing sale on Amazon and save big! This mighty washing machine comes with special features like a child lock, protective rat mesh, and save-in-memory/programs technology which make the work so much easier and stress-free for you. The 6.5 kg washing machine comes with a 1000 RPM that helps with the fast drying process. With a complete 4 years machine warranty and 10 years of motor warranty, you can sit back on the couch and relax while your clothes go on a cleaning spree. Go and buy it!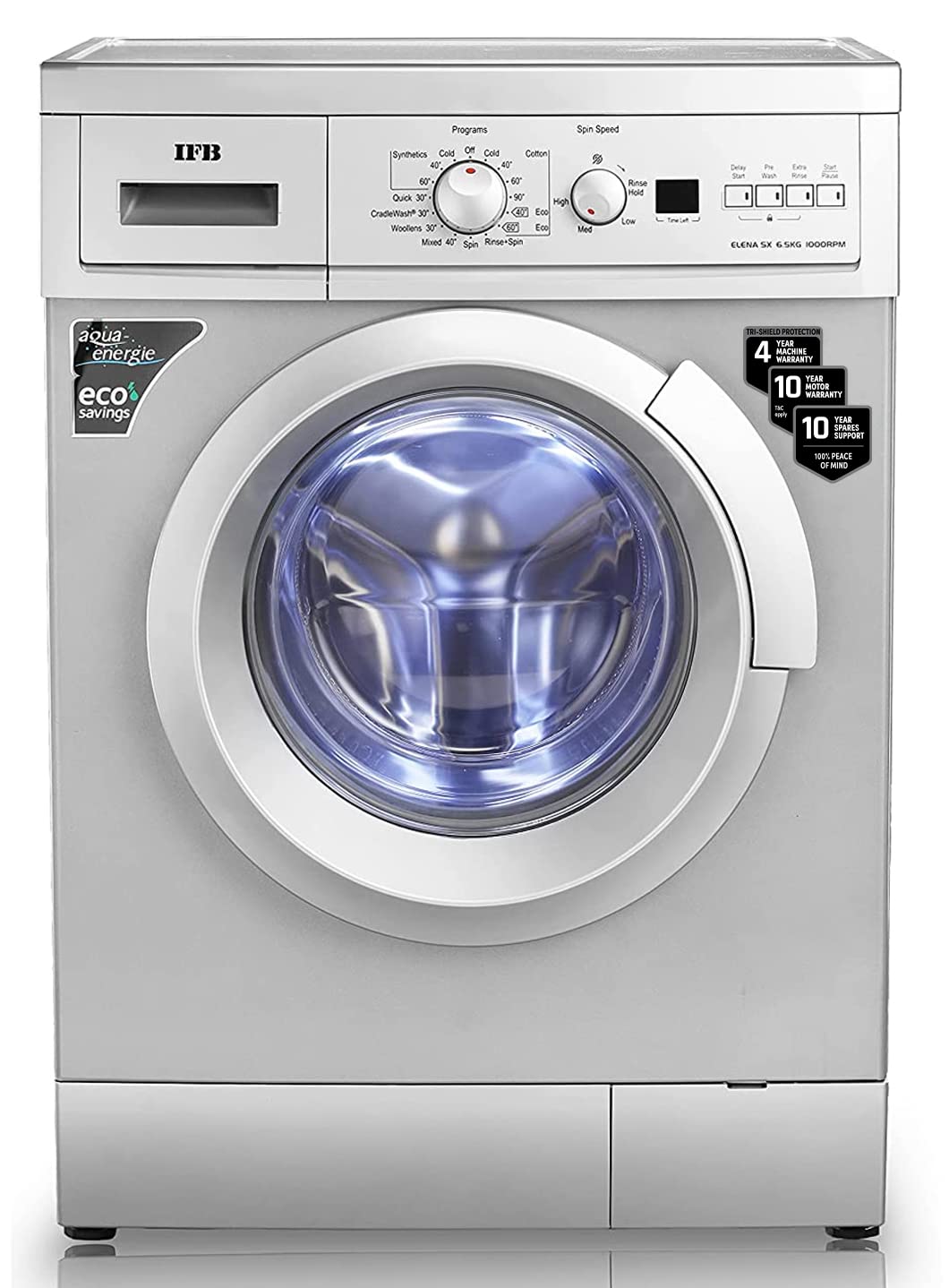 (as of 16-01-2023 18:00 IST)
6. LG 7 Kg 5 Star Inverter Touch Control Front Load Washing Machine
Thank the recent inventions for coming up with this front-load washing machine that consists of special features like smart diagnosis, foam sensing removal, waterproof touch control, 6 motion, and baby care, among others. The fully automatic product ensures the best wash quality using water and energy efficiently. Furthermore, with a 1200 RPM, the spin helps in fast drying. You can control the temperature keeping in mind the special care your fabric needs while washing. Get this from Amazon's Great Republic Day Sale and thank us later!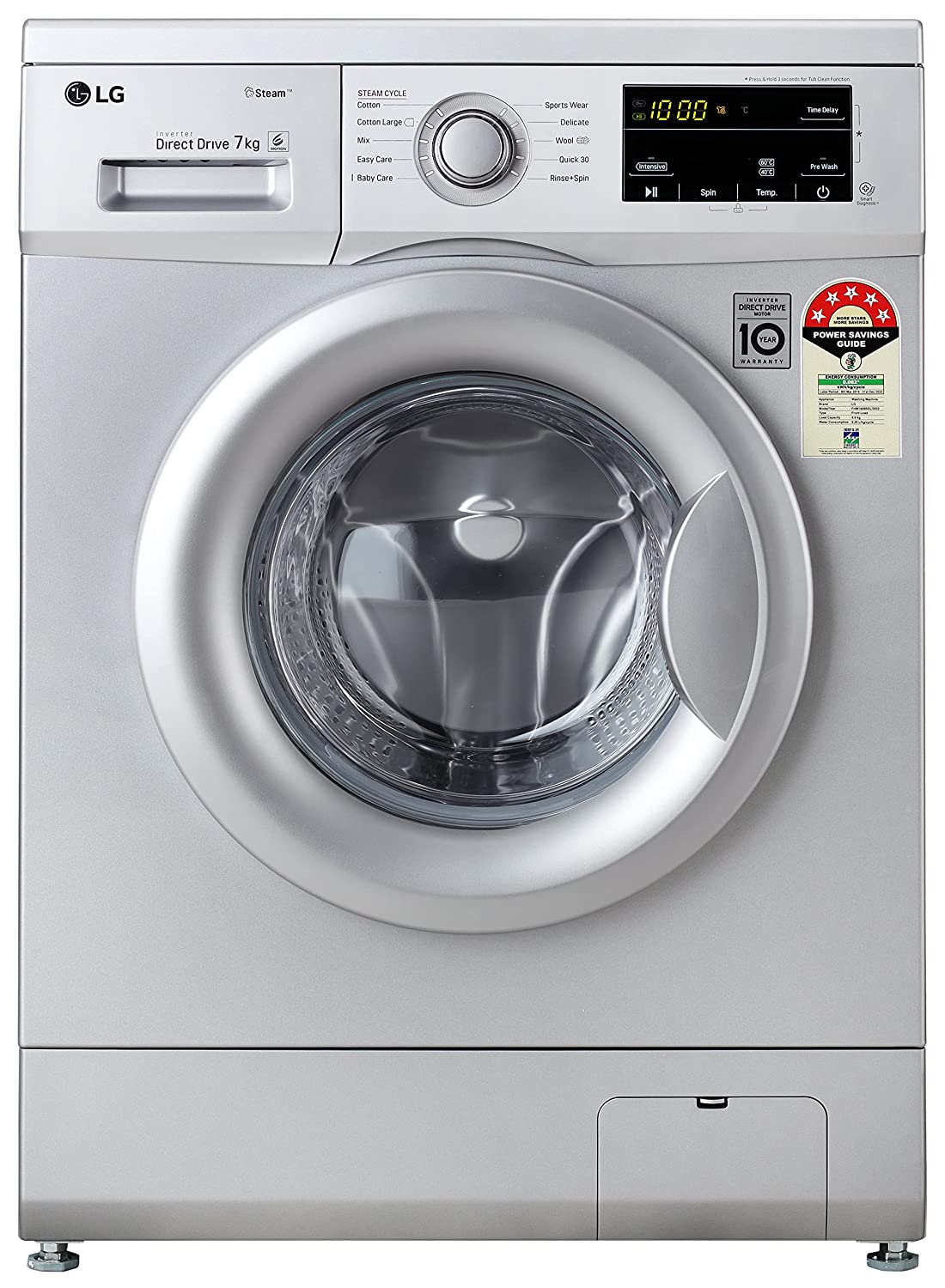 (as of 16-01-2023 18:00 IST)
7. Samsung 8.5 Kg 5 Star Top Loading Washing Machine
The semi-automatic top washing machine does a lot more than you can even think of! For starters, it comes with a 5 best-in-class efficiency that ensures your clothes get properly washed with the double storm technology using the water and energy efficiently. It comes with useful components like a hose drain, and hose inlet for smooth flow of the procedure. At 1300 RPM, it soaks all the water from your clothes more than the other ones. What are you waiting for? Add it to the cart!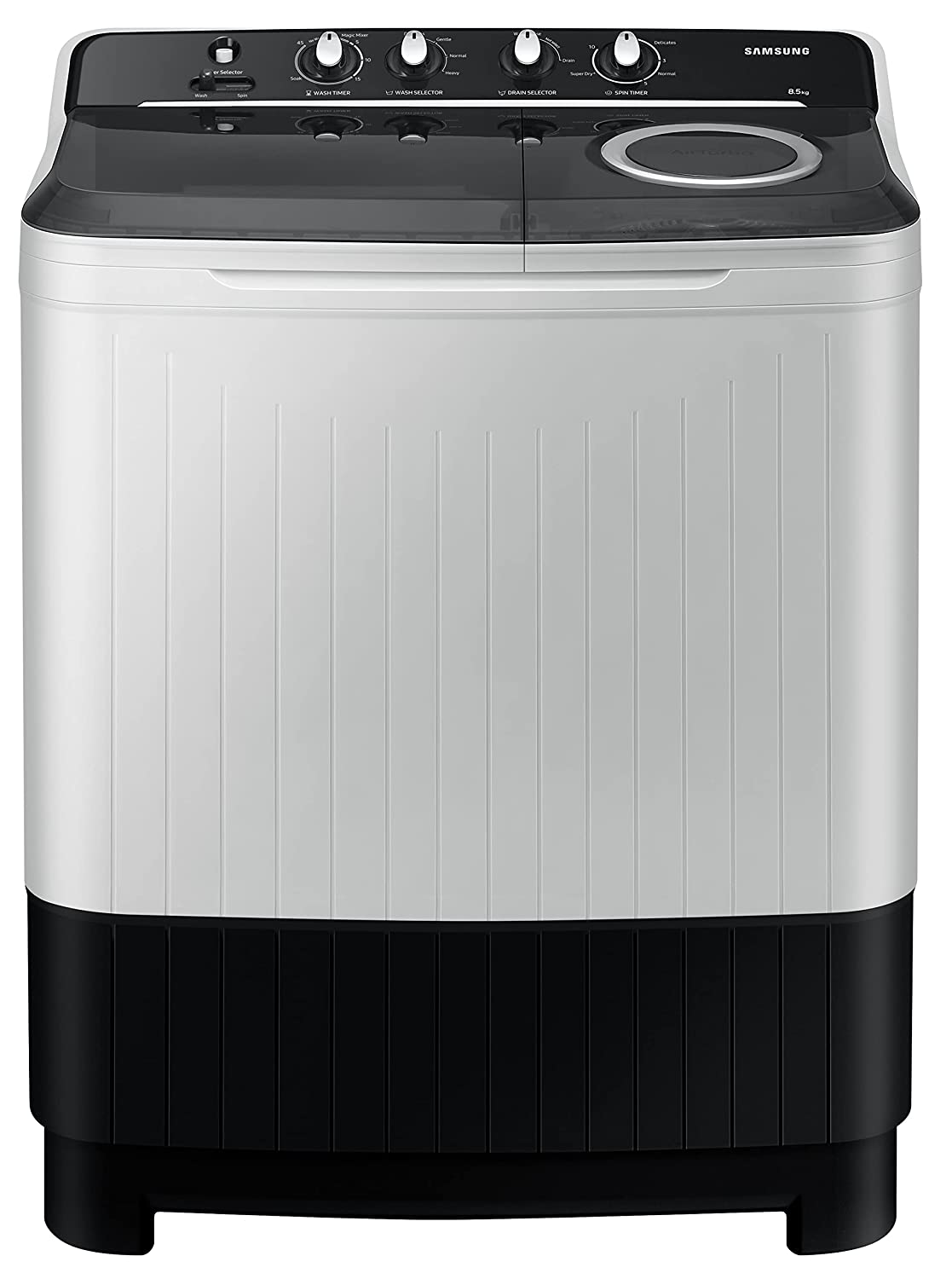 (as of 16-01-2023 18:00 IST)
8. Bosch 7.5 Kg 5 Star Front Load With Heater - Luxe Silver
Give the corner of your washroom a luxe touch when you grab this silver-colored Bosch fully automatic washing machine that ensures a complete wash for your family's clothes. With special features like eco silence drive, anti-vibration, anti-wrinkle, anti-bacterial, and allergy-plus features, this washing machine is a boon for the ones who don't like to compromise on hygiene. Ideal for bigger families, the washing machine further ensures that it doesn't burn a hole in your pockets with an energy consumption of just 200 KW/year.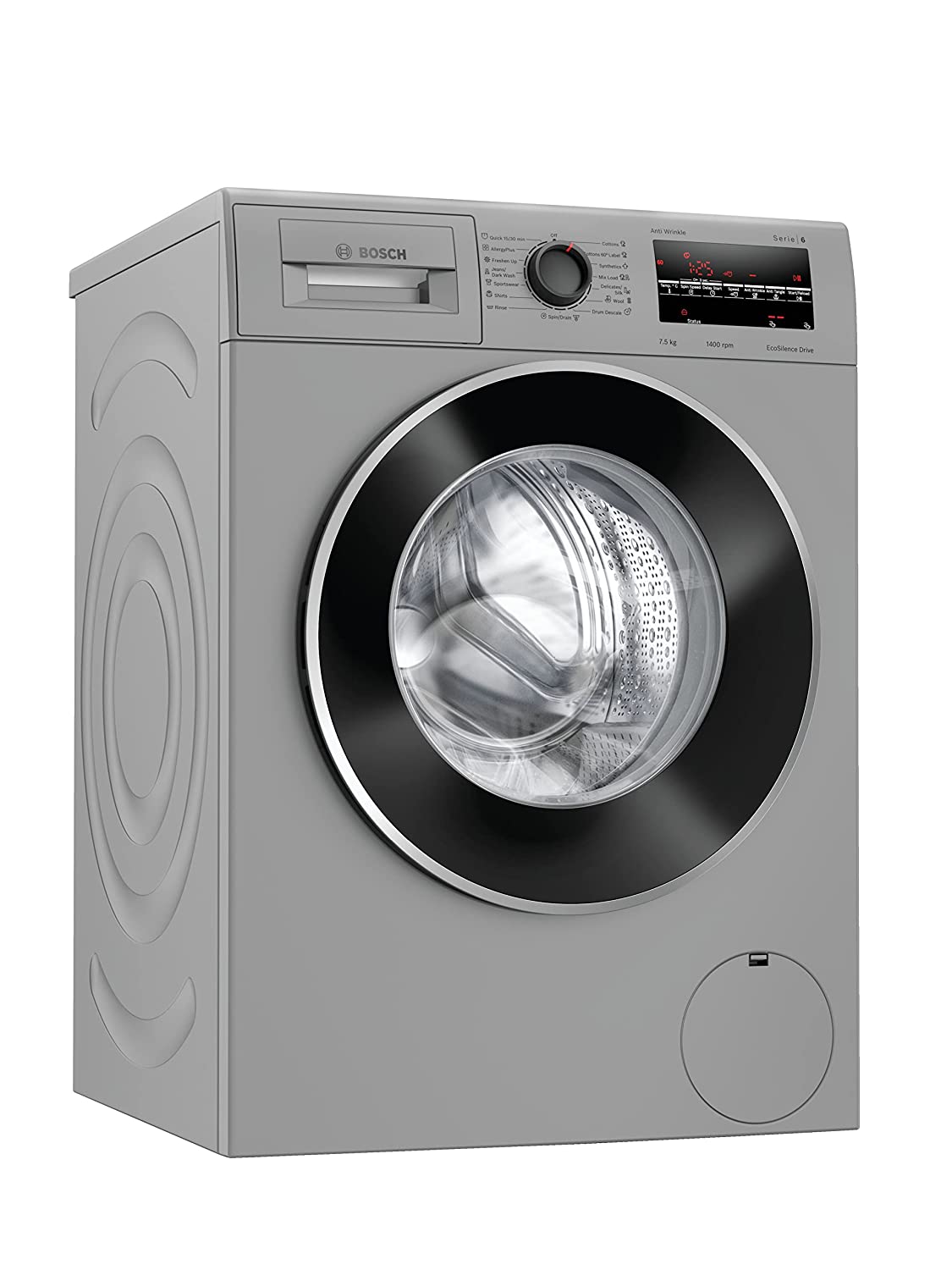 (as of 16-01-2023 18:00 IST)
9. Whirlpool 6.5 Kg 5 Star Royal Top Loading Washing Machine
Whirlpool top loading machine comes with a 6th sense smart sensor that protects your machine from low voltage and low water conditions. Other than that, it smartly senses the laundry load and accordingly washes your clothes keeping in check the detergent dosage. The zero-pressure-feel technology efficiently fills up the water tub even when the water force is low while the spiro wash action gives an advanced motion ensuring a uniform wash. Don't wait because the price may not get lower than this!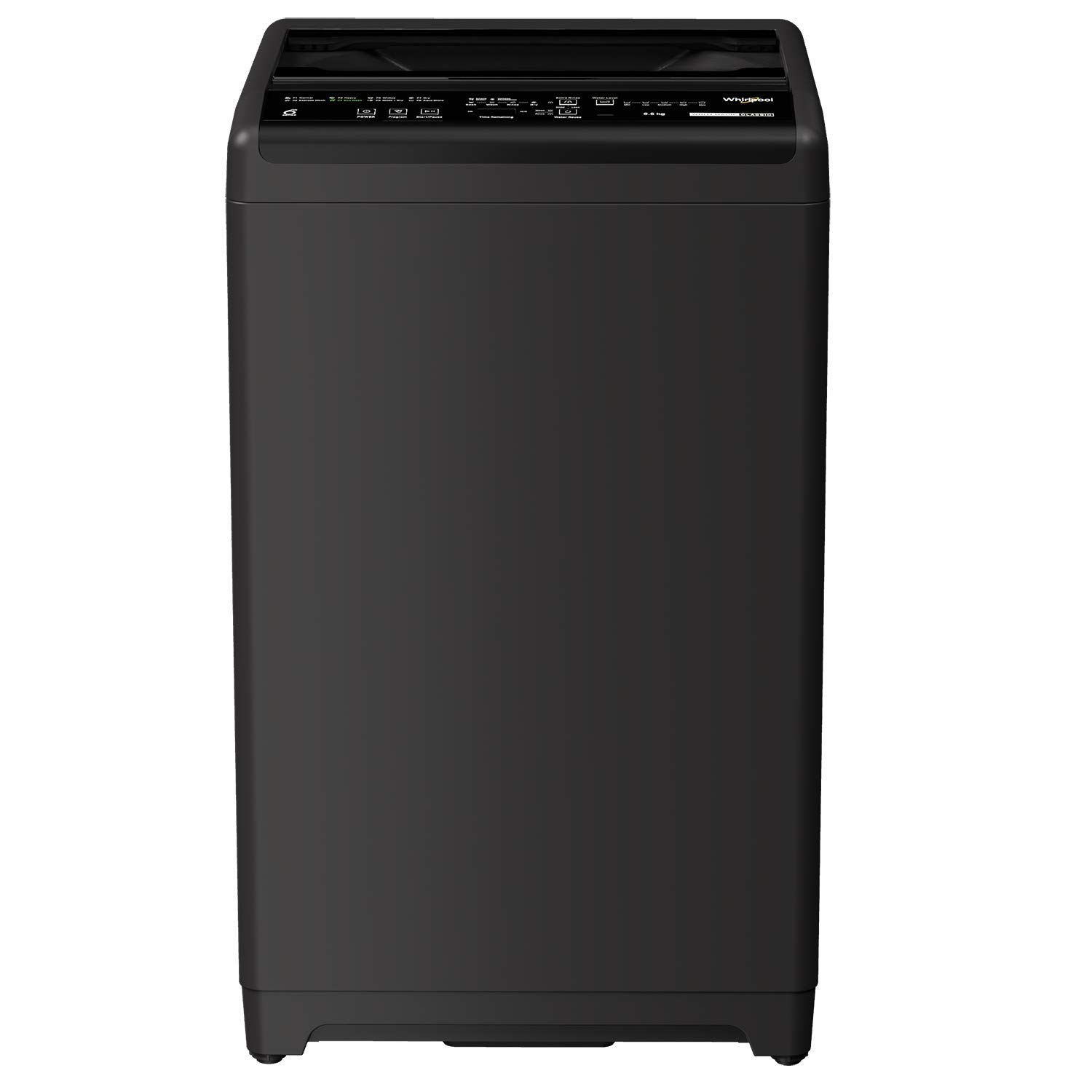 (as of 16-01-2023 18:00 IST)
10. Bosch 10Kg/6Kg Inverter Front Load Washer Dryer
And yes, we have saved the best for last! Bring home the mighty beast if budget-friendly options are not your cup of tea! This Bosch 10kg/6kg inverter washer cum dryer ensures a 99.99% bacteria-free cleaning in just 60 minutes. With a lot of special features like speed perfect, reload function, anti-wrinkle, anti-tangle, and eco projection, the product is a value-for-money snatch. A 1400 RPM further takes care of your drying need much faster than you can anticipate. Last but not the least, there couldn't be any more special occasion than Amazon's Great Republic Day sale to get the product!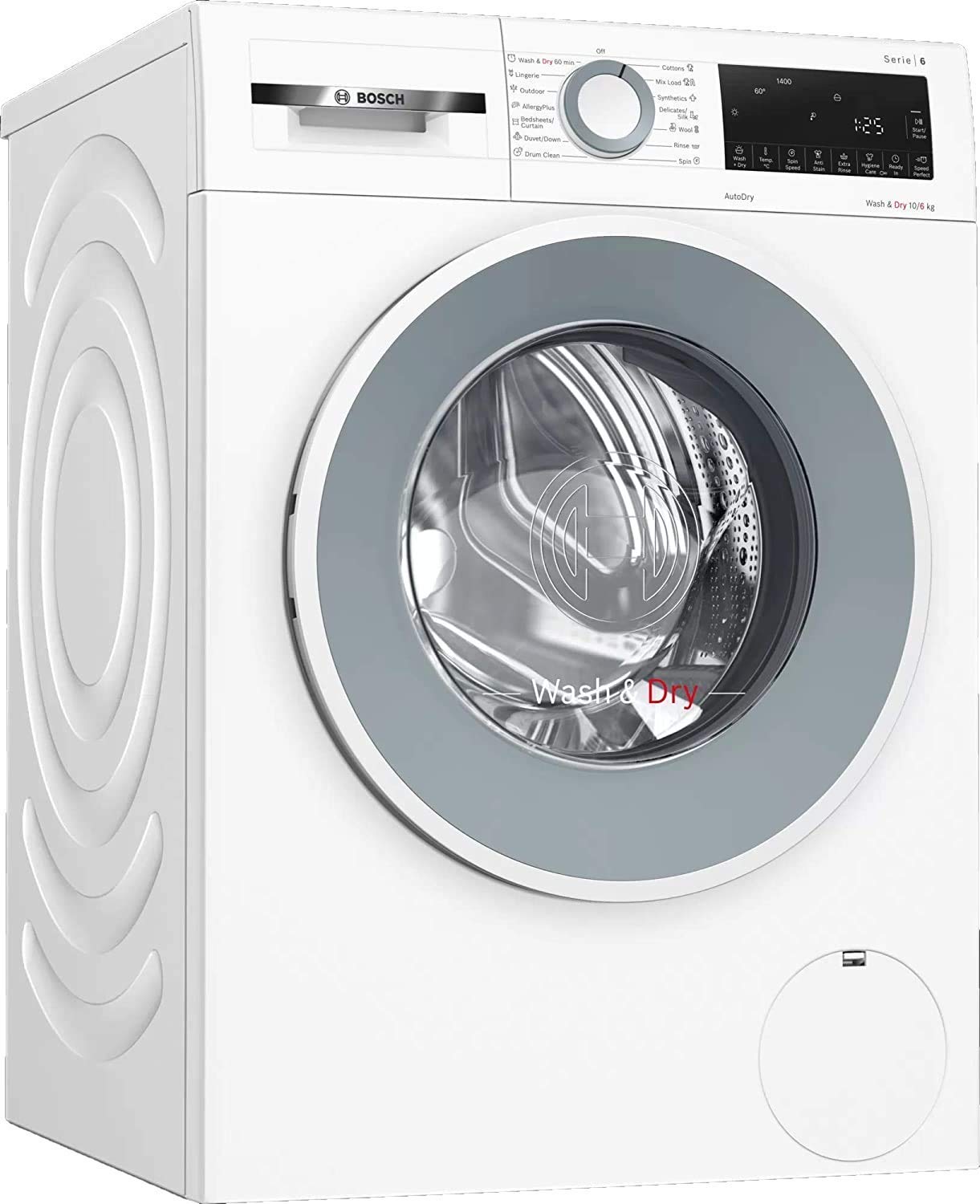 (as of 16-01-2023 18:00 IST)
Bring these magical appliances home to save yourself from the misery of washing clothes with your hands. These products are economical, energy and water efficient, and save a lot of time in this fast-paced era. With all these conveniences and large-scale investments, the price points can be overlooked, especially with the steal-deals on Amazon.
About The Author
Sayantani is a certified hair and makeup professional turned writer with 2+ years of experience in the same genre. Ap...art from being passionate about imparting knowledge on the things she is enthusiastic about, Sayantani also has a knack for all things creative and aesthetic. When not working, she relies on binge-watching beauty videos and social media surfing for her daily dose of entertainment.
Read more
Top Comments
There are no comments in this article yet. Be first to post one!