10 Water Geysers at Steal Deal on Amazon's Great Republic Day Sale '23
Water geysers in winter are not a luxury anymore, it is a necessity! Welcome home these worthy products at amazing deals from Amazon's Great Republic Day Sale.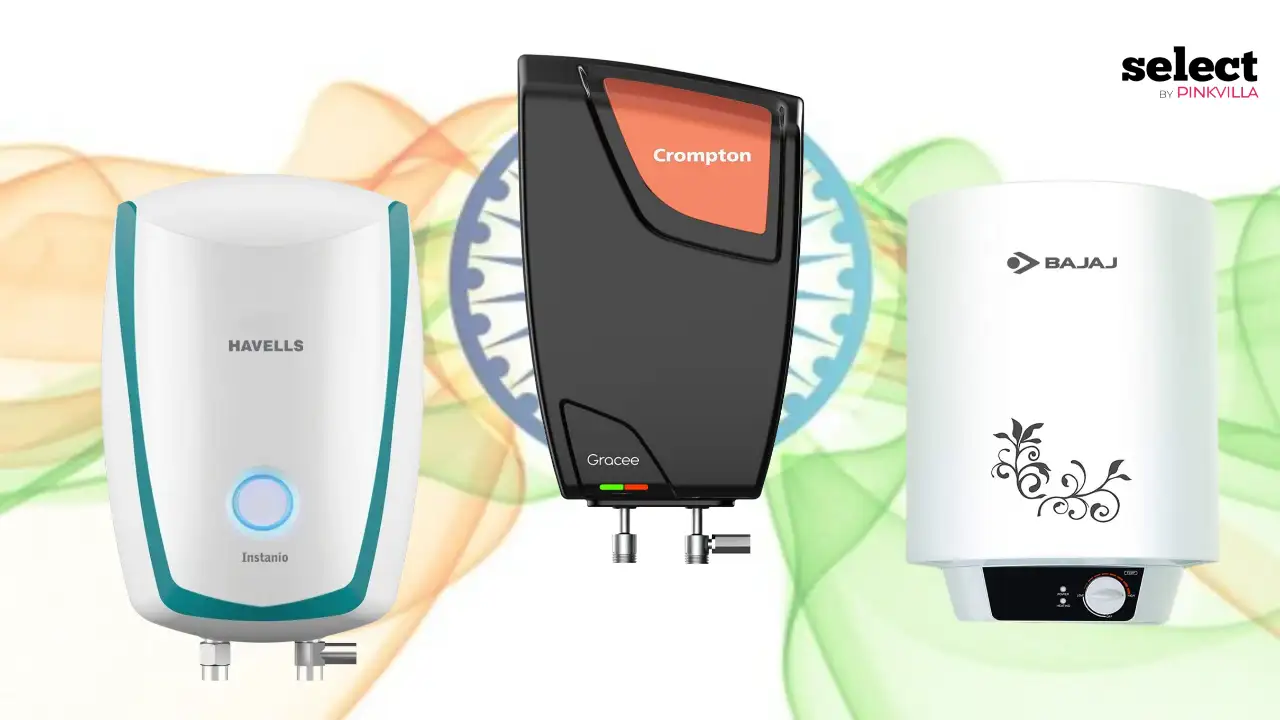 The products curated for this article are independently chosen by the editorial team. If you make a purchase through the
links
mentioned below, we may receive a commission. Check out our
product research & curation process
With the rising cold waves during winters and sudden temperature dips, water geysers have become necessary in every household! Don't join the 'not-showering' memes bandwagon, and welcome home these worthy products at a steal deal from Amazon's Great Republic Day Sale. The products are value-for-money, safe to use, and make your life a lot more convenient. These water geysers are up-to-date with the latest technologies to make sure that you get the best of them.
10 Water Geysers to Save You in Chilly Winters
1. Bajaj New Shakti Neo 15L Vertical Storage Water Heater
Say adios to the misery of bathing in cold water in chilly winters by grabbing this Bajaj geyser at a steal deal from Amazon's Great Republic Day Sale. The vertical heater comes with titanium armor to ensure a long life with great efficiency. The swirl flow technology enhances the process to give you hot water much faster. The 15-litre capacity is enough for a family of 2-3 people. If you have ebene waiting to get one then now is the best time to grab it at a whopping 58% off deal on Amazon. Add it to your cart right away!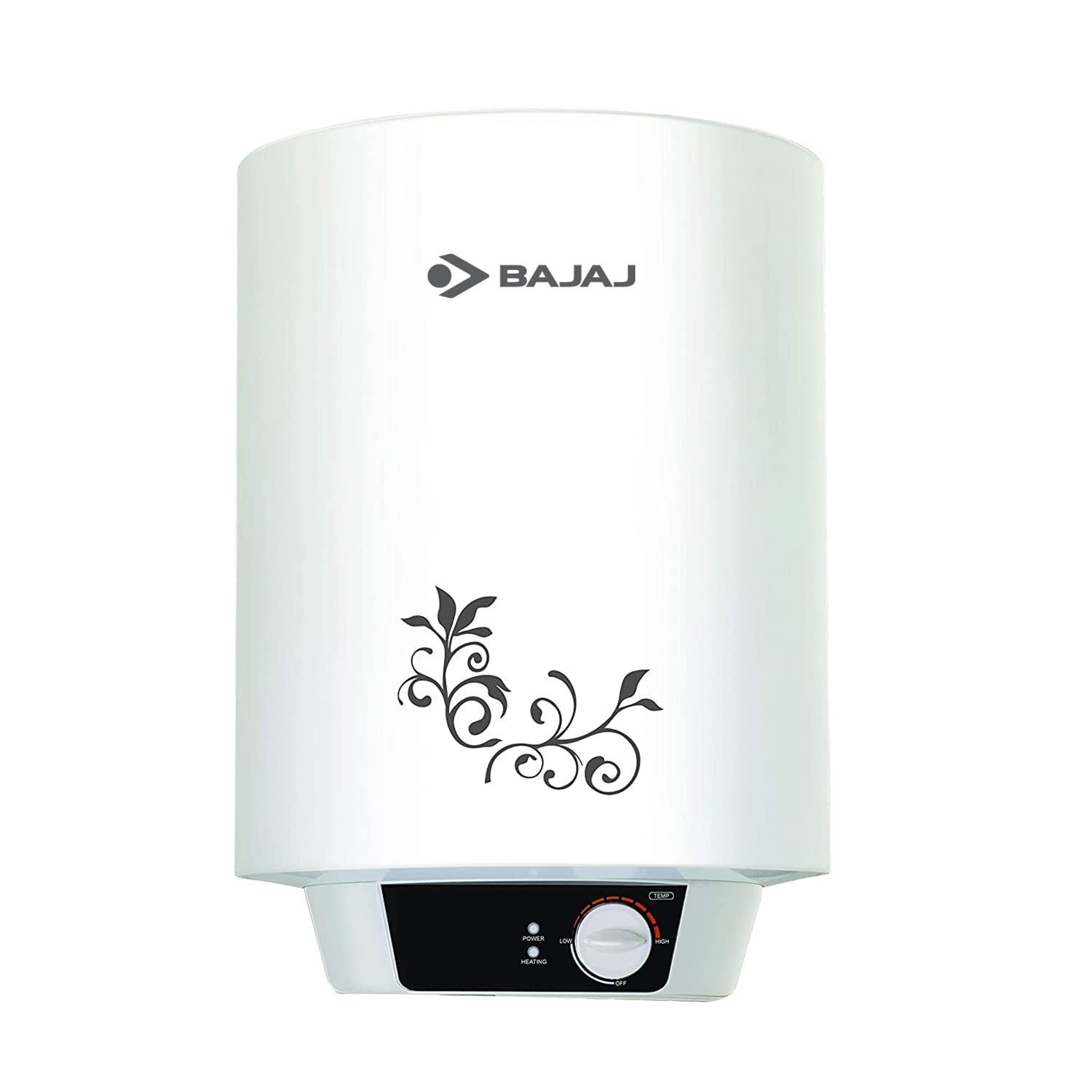 2. Havells Instanio 3-Litre Instant Geyser
Havells comes with all the latest technologies that you may need to grab a geyser at a tantalizing deal! The cutesy 3-litre instant geyser is perfect for the ones who are living alone and want hot water for quick showers. The geyser has a rust and shock-proof ABS outer body that guarantees long life. The color-changing LED indicator is a boon for the ones who like to keep a check on the hotness of the water. For added safety, the product comes with a fire-retardant power to keep you out of harm's way. Grab it now!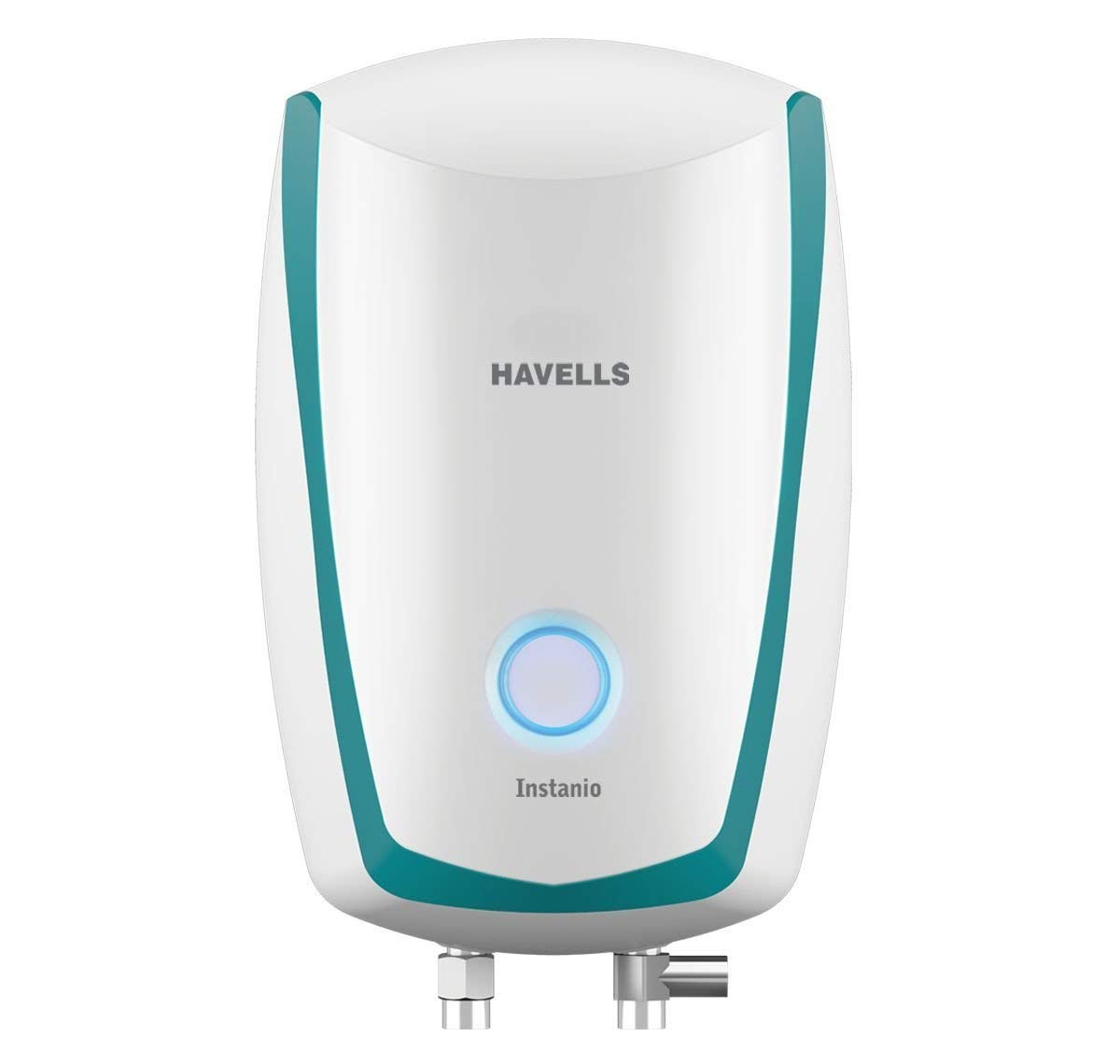 3. Crompton Gracee 5-L Instant Water Heater
Crompton's Gracee instant water heater is another great option for those who are enjoying their singlehood in full swing. Make it more convenient during winter by grabbing this at a steal deal from Amazon's Great Republic Day Sale. With a fast heating function, the geyser comes with futuristic functions like a steam thermostat, a fusible plug, and an automatic thermal cut-out to make your experience smoother. Furthermore, the rust-free PP body enhances longevity. Grab it today!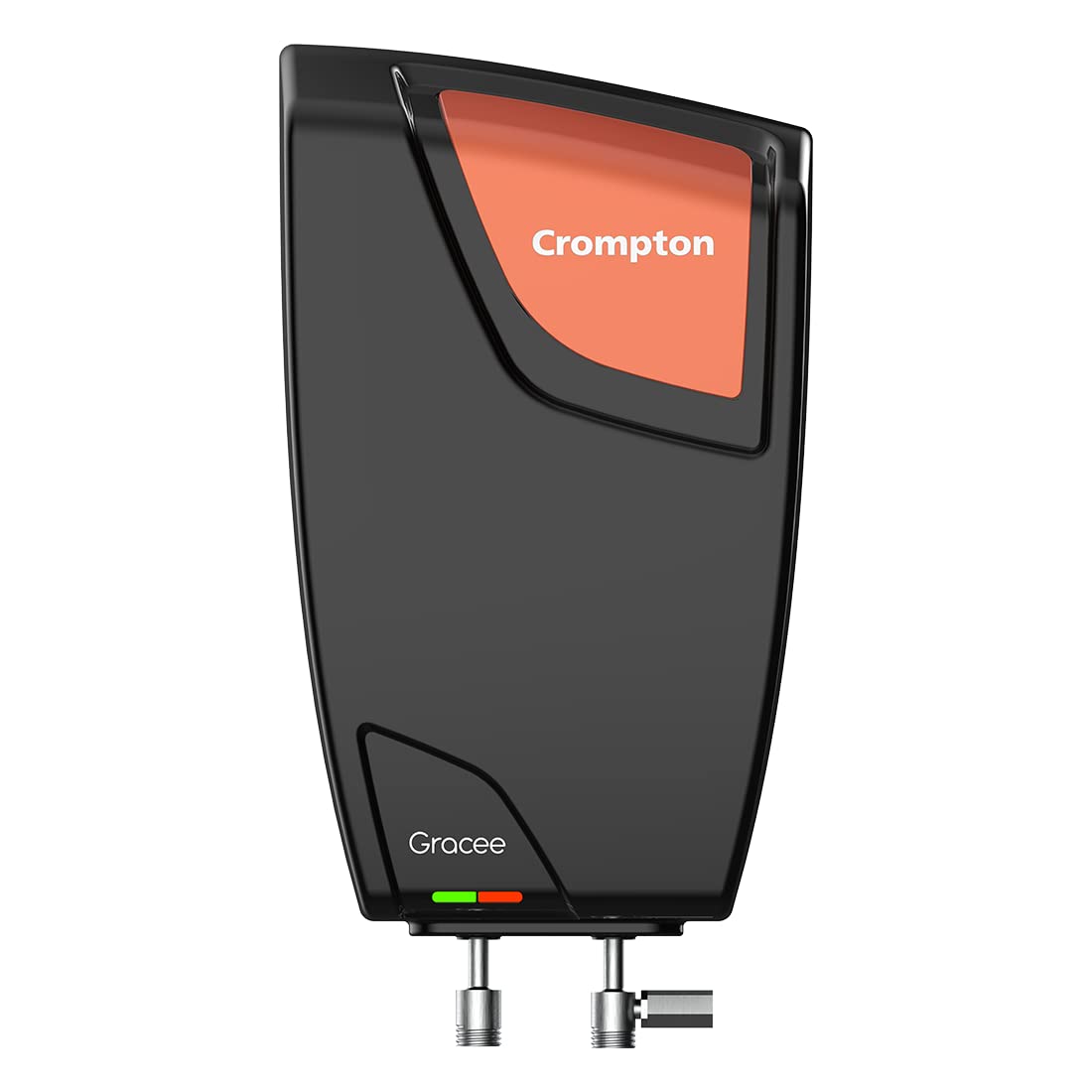 4. Lifelong LLWH106 Flash 3 Litres Instant Water Heater
Lifelong instant water heater comes with advanced safety to make sure no harm comes in the way of you and your family while using the product. With the dense and thick PUF, the product retains the internal heat and temperature for the longest possible time, which facilitates the reduction in electricity consumption. The body is made of durable thermoplastic that prevents the products from rusting and corrosion caused by accidental water splashes when you install it inside the bathroom. Add it to your cart now!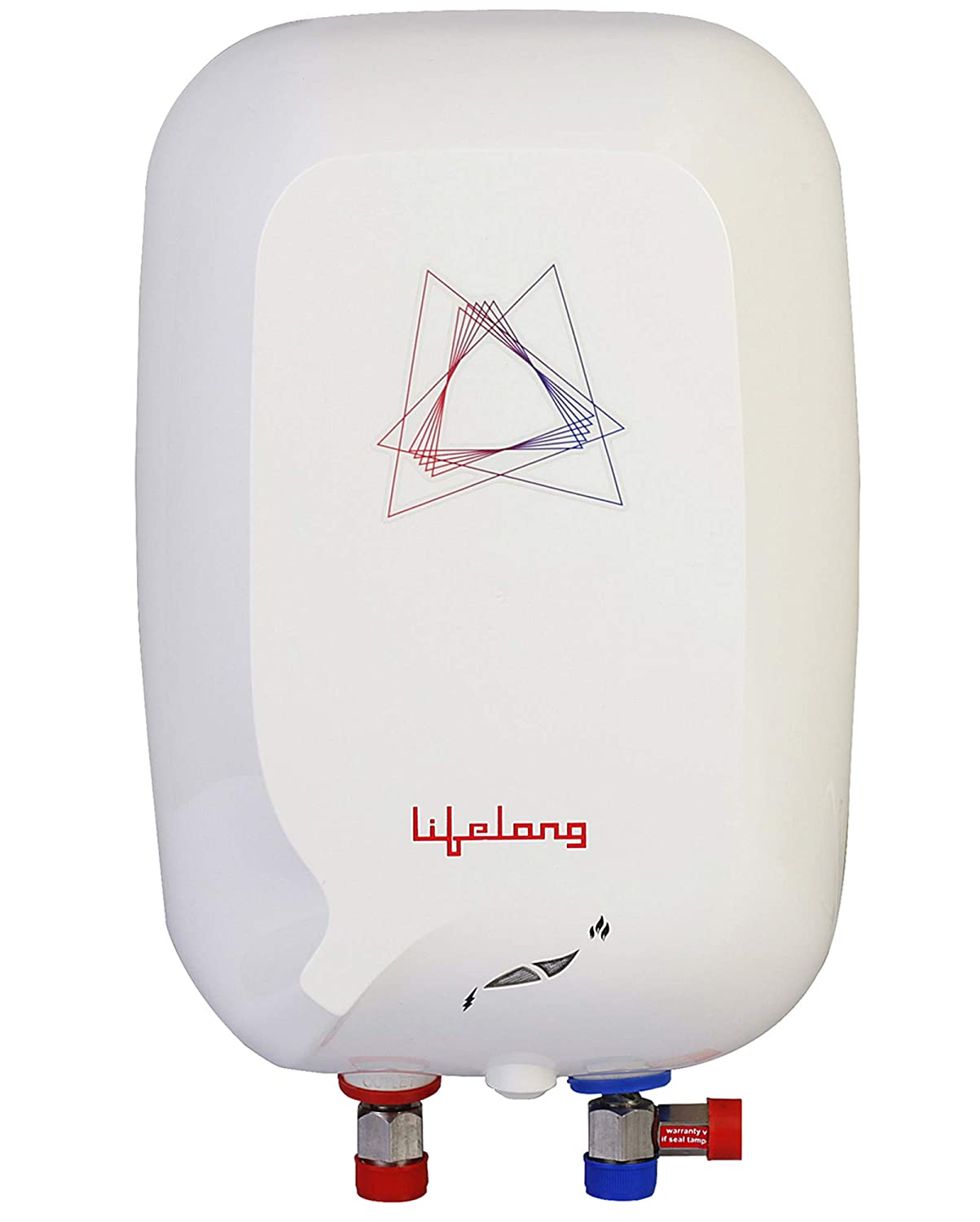 5. Usha Aquerra DG 25 Litre 5 Star Digital Storage Water Heater
Make your life a little too convenient by laying your hands on this Usha Aquerra Water Heater that comes with a remote to make everything way faster and easier. The futuristic smart water geyser comes with a sterilization function for an added hygienic experience. The heat-tech technology uses energy efficiently and utilizes 20% hotter water. The whirl flow technology further saves maximum energy to save electricity consumption. It is a value-for-money product to grab from Amazon's Great Republic Day Sale.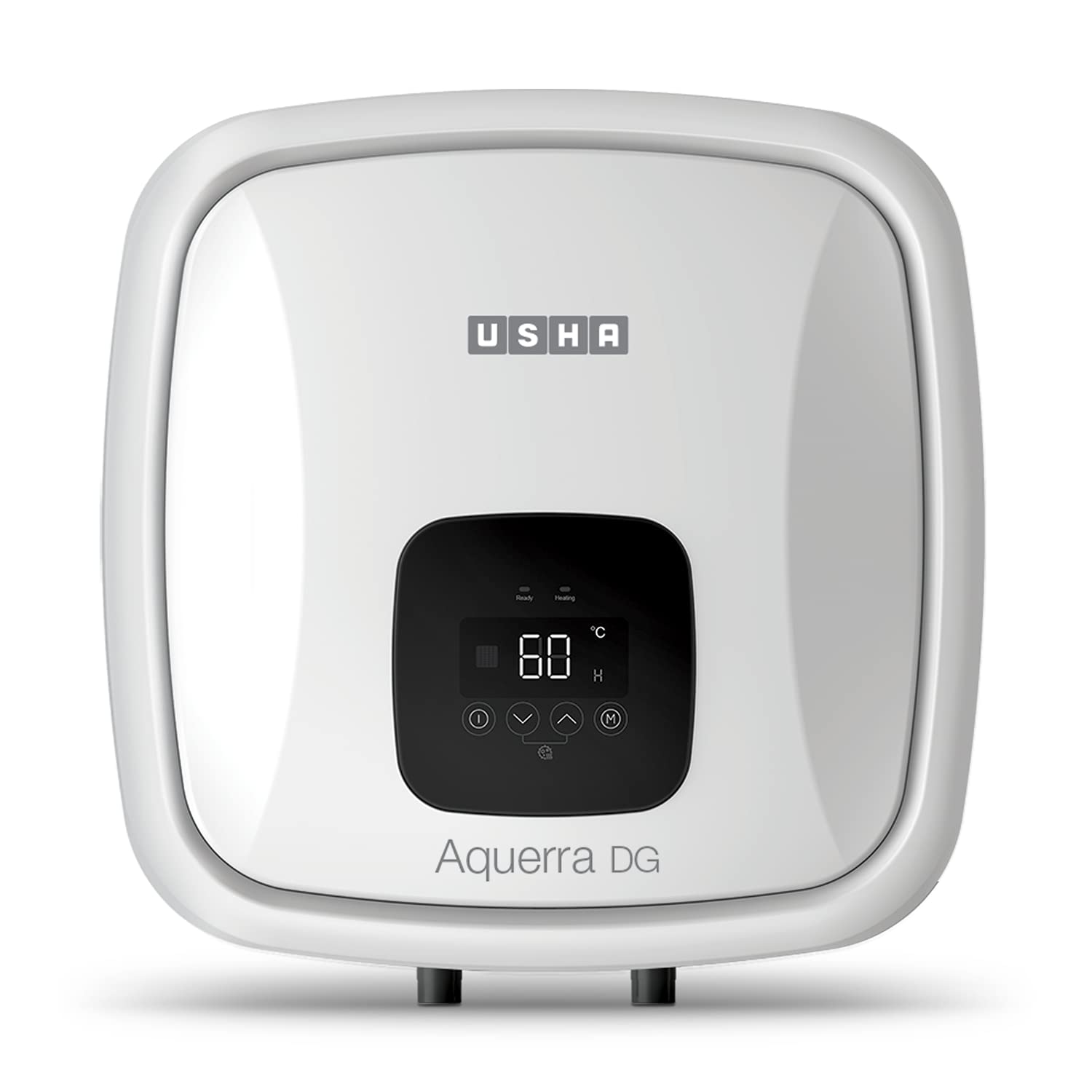 6. Candes 15 Litre Automatic Storage Vertical Electric Water Heater
Welcome home this automatic storage vertical electric water heater with 15 litres capacity which is perfect for a small to medium-sized family. With a 2-kilo-watt heating element, the product ensures fast heating with its energy-efficient technology. The outer metal body provides longevity to your product apart from the 5 years warranty on the inner tank and 1 year on manufacturing defects from the company itself. Need more to add to your cart? Check out the incredible offer!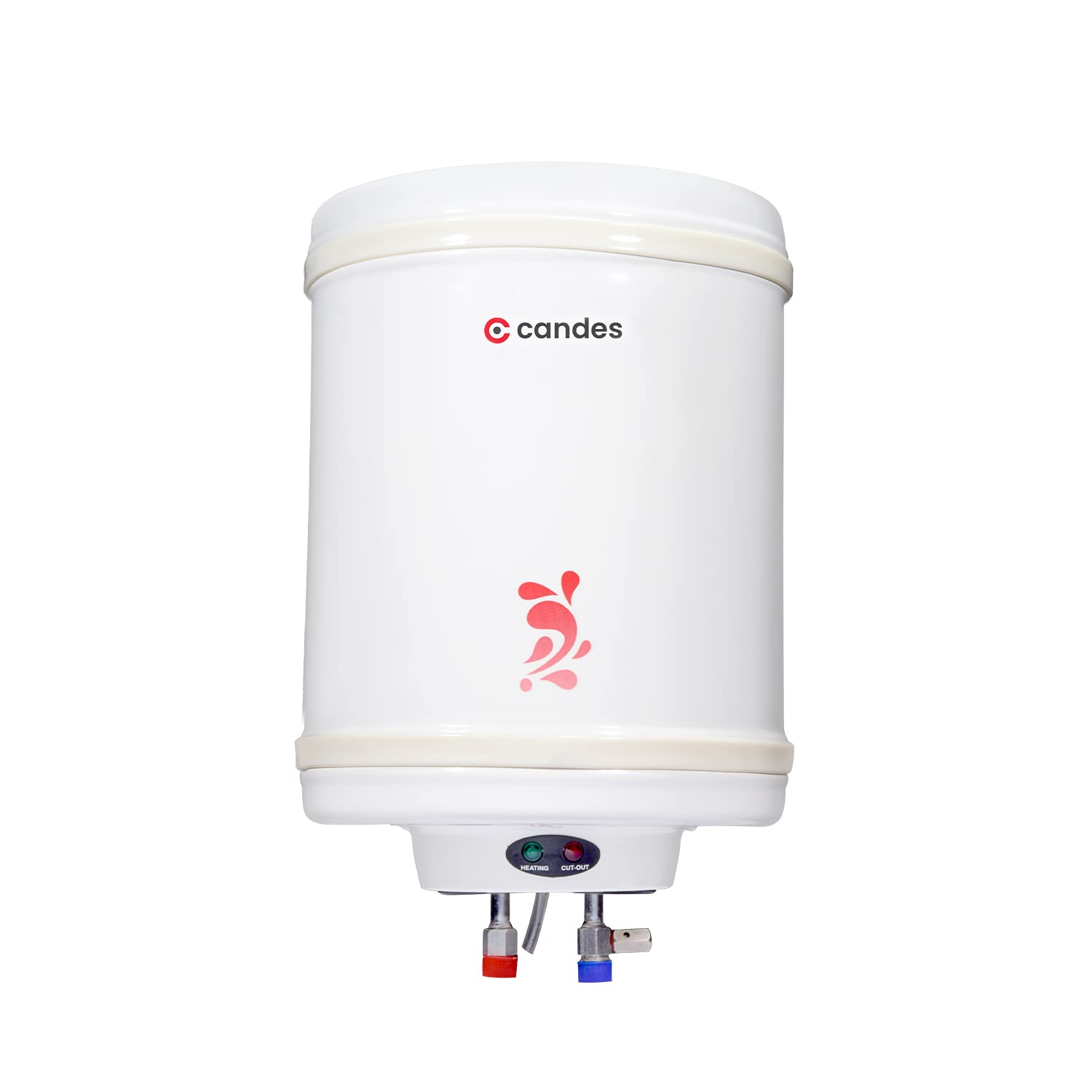 7. AO Smith Storage 6 Litre 3KW Vertical Water Heater
With an attractive body, the AO Smith Storage water heater provides you with more than you can imagine! The vertical storage water heater comes with a blue diamond glass-lined tank that ensures resistance to corrosion two times more than the other products. The glass-coated heating system keeps scale formation at bay, extending the life of the heating element. The anode rod has a customized alloy that increases the lifespan of the product by protecting it from hard water. C'mon buy it now!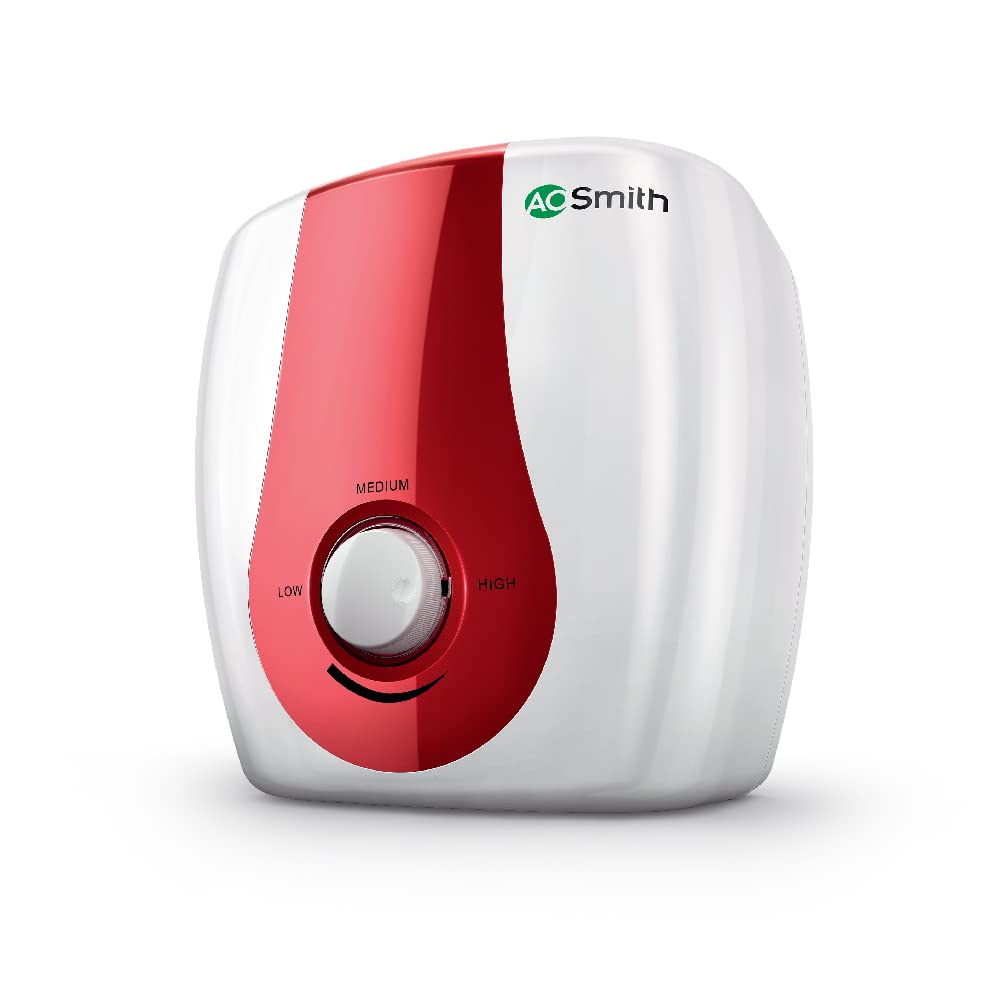 8. Hindware Atlantic Xceed 5L 3kW Instant Water Heater
Provide your family with the ultimate safety with this Hindware Atlantic series. With its pressure release valve, it protects you against any change in temperature or pressure. The tank is built with high-grade stainless steel for high durability and keeps the product safe from corrosion. The copper heating element adds further to its advantages by ensuring quick heating with lesser energy usage. The thermostat technology of the product ensures that it maintains an equilibrium between the temperature required and the temperature attained. It would be a miss if you don't get this from Amazon's Great Republic Day Sale.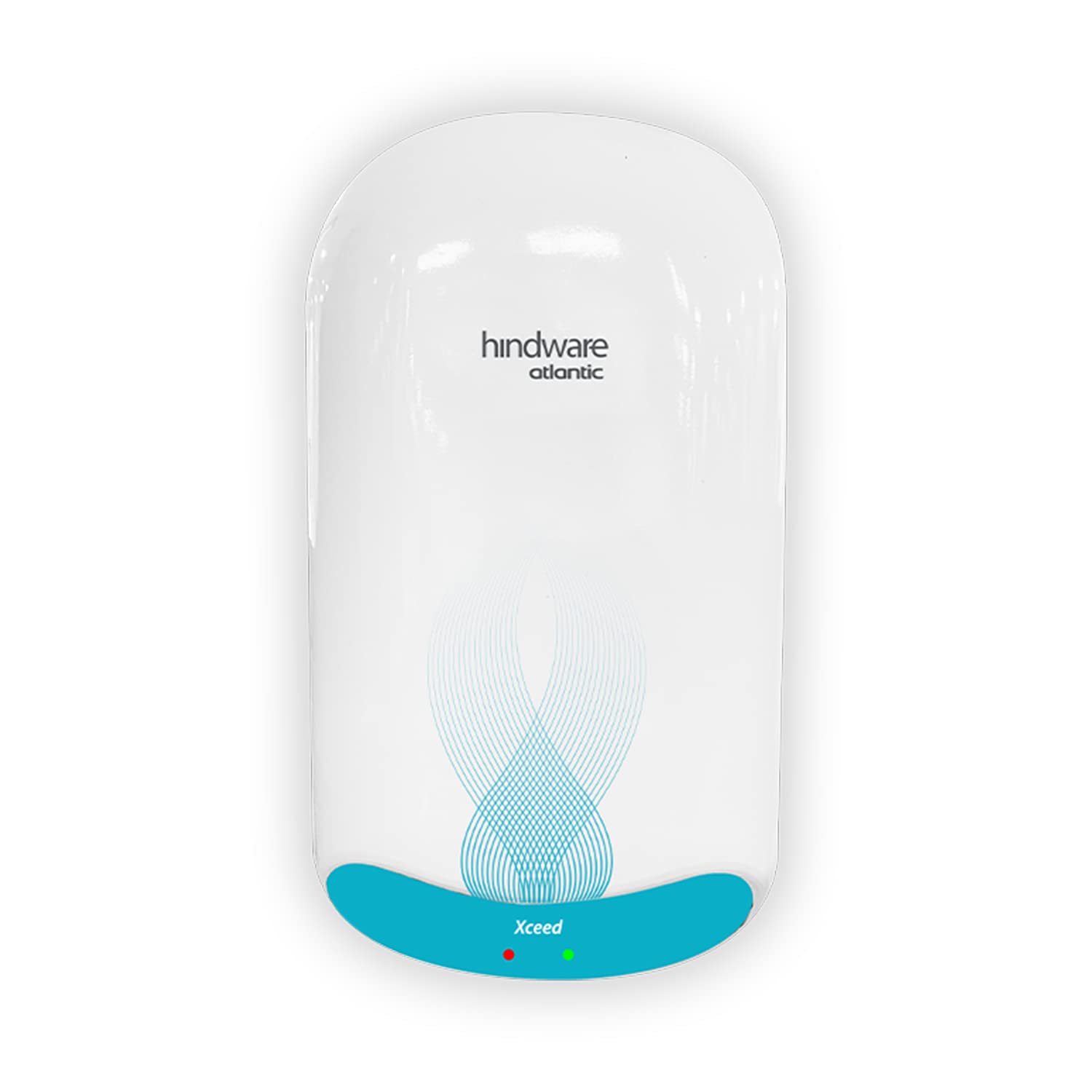 9. V-Guard Divino 5 Star Rated 25 Litre Storage Water Heater
This highly energy-efficient product with extra thick high-density CFC PUF(polyurethane foam) makes sure the heat gets well retained inside the tank and there's less energy expended. The product comes with an advanced vitreous enamel coating that protects the inner tank for sustained performance in the long run. The dual overheat protection ensures safety from temperature build-up while the safety valve prevents vacuum formation and excessive pressure. Plus point? It has a temperature control knob with an LED display. What do you need more?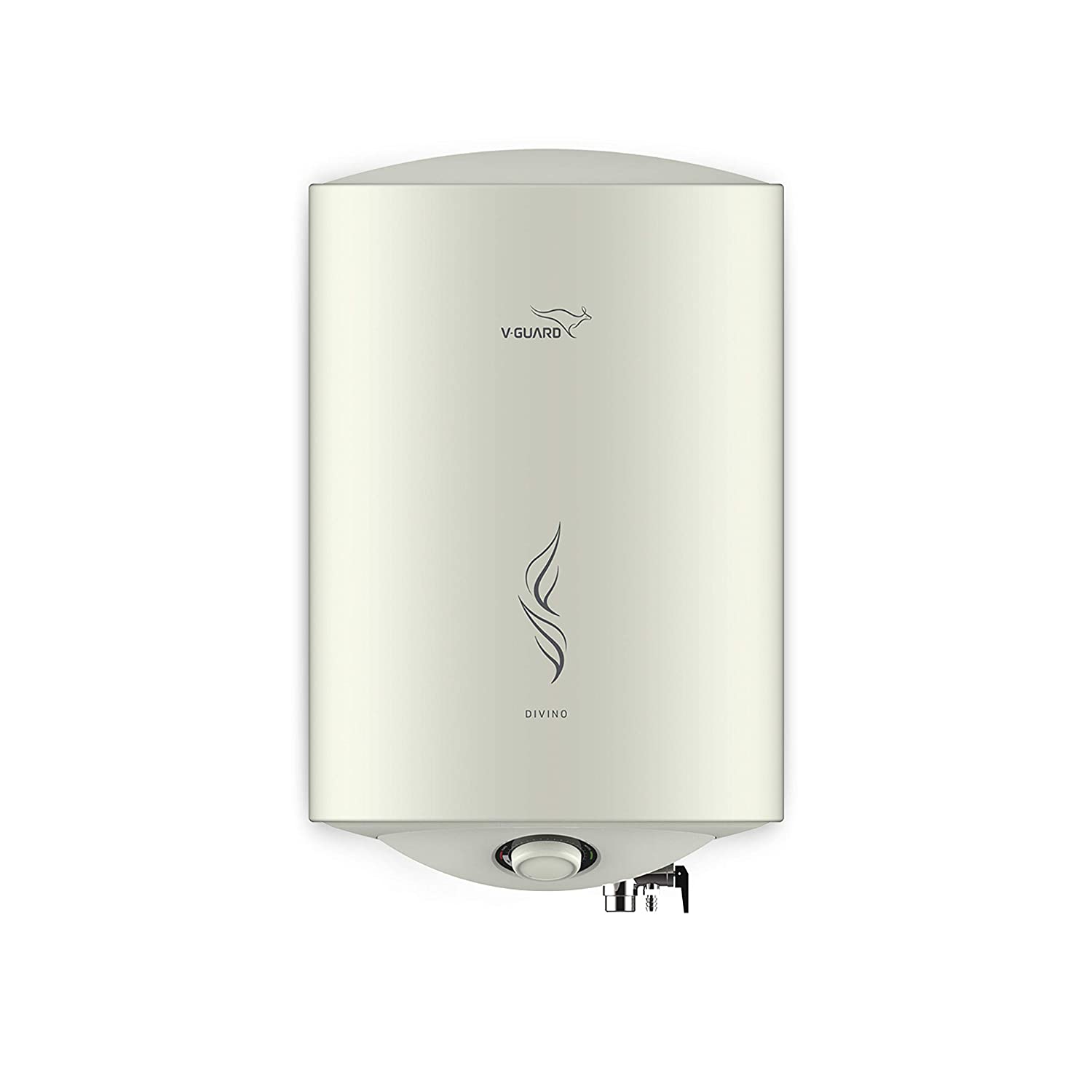 10. Racold Pronto Pro 3-Litres Instant Water Heater
The Racold Pronto Pro instant water heater with a high-power heating element provides you with hot water instantly! With high-pressure resistance, the water heater is ideal for high-rise buildings. The product comes with a thick PUF that retains the heat, and thus, saves energy. The three-level safety protects you from any malfunction. Automatic temperature control is another added benefit that is worth a mention. Other than that, the anti-siphoning system prevents the water from flowing back from the container and protects against dry-heating. Get it before it's gone!
These water geysers are what you need this winter to make your life a little less miserable when it comes to showering! They are safe, easy to use, and available in every capacity to cater to your requirements. Amazon's Great Republic Day Sale is allowing you to buy them at a steal deal. Grab it!

---