Gemini And Libra Compatibility: Friendship, Marriage, And More
A glance at Gemini and Libra compatibility reveals that these signs are passionate about their feelings, which makes their relationship a rollercoaster ride.
Updated on Mar 27, 2023 | 07:11 PM IST | 2.1M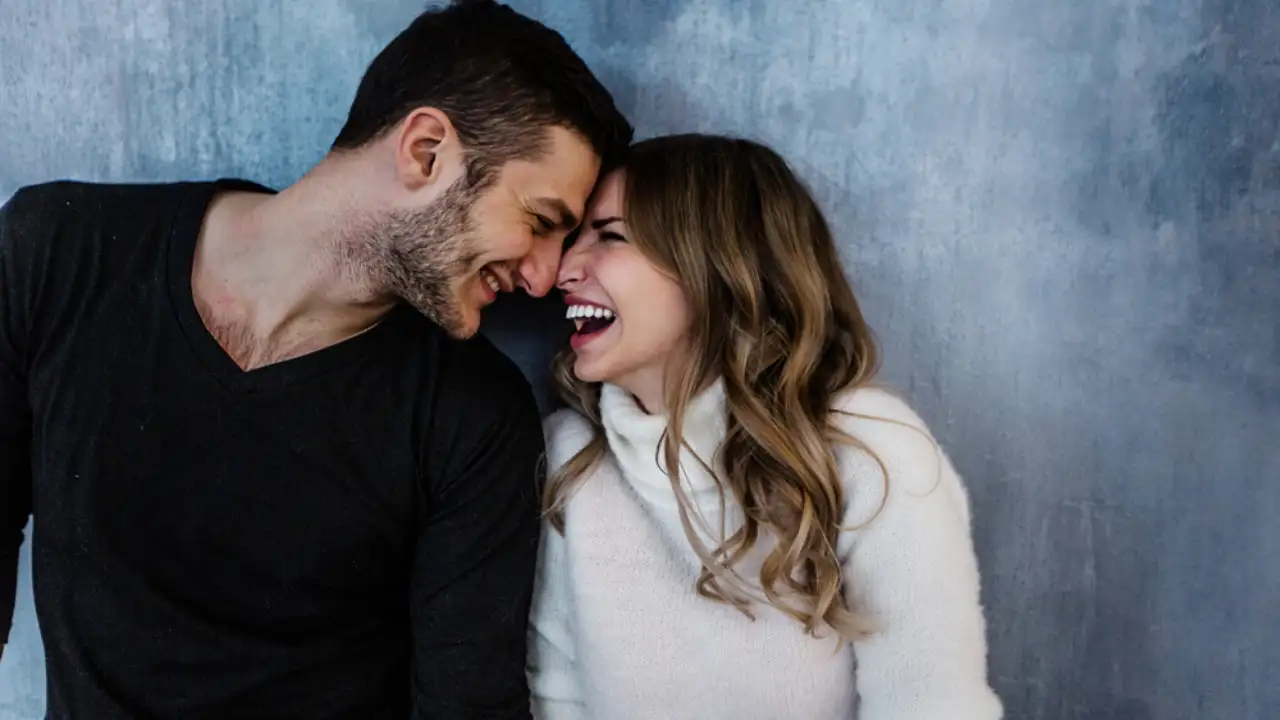 The strength at the core of the Gemini and Libra compatibility lies in the fact that the natives of these star signs are balanced, just, and understanding people. In this relationship, Libra is the one zodiac sign that makes people the happiest, and they are also the most laid-back. As a result, Librans are always well-liked and admired by those around them for their easygoing personalities. The scales of justice are used to symbolize the 7th sign of the zodiac, which is represented by Libra.
On the other hand, the most unpredictable and impulsive sign in the zodiac is Gemini. These individuals are engaging, astute, lovable, funny, sarcastic, and unquestionably intelligent. They are expressive people who are confident in their skills. As the 3rd sign of the zodiac, Gemini has a dual personality in some way and is symbolized by the Twins. Usually, the two halves of their ego are at odds with one another.
Are Gemini And Libra Compatible?
As a clever and perceptive individual, a Gemini won't hesitate to point out his partner's mistakes if they occur. A Libra is very endearing and has a personality that no one can dislike. The compatibility between Libra and Gemini and their distinctive characteristics draw them to one another and create a great partnership. This connection will be brimming with romance. Outsiders are envious of the couple's relationship since they are so understanding.
Gemini And Libra Compatibility
Among the most harmonious astrological combinations is between these two. Because of their intellectual compatibility, they may work together to bring fresh perspectives and new areas of interest to their respective worlds. See how harmonious the union of a Libra and Gemini may be by taking a closer look at their relationship.
Gemini And Libra Love Compatibility
Once these two first meet and connect, sparks will fly. The talkative Gemini woman and the incredibly friendly Libra man will stop their joking and always-on-the-go tendencies and join together just like yin and yang. They will inevitably gravitate towards one another thanks to a powerful force of attraction.
As they are social butterflies, Gemini folks want you to laugh or gain a fresh perspective when you're in love. When in love, a Libra has unreasonably high expectations and is extremely perceptive of the other person's reflection. When it comes to intimate things, both partners have strong and passionate fantasies.
Gemini And Libra Sexual And Intimacy Compatibility
A Gemini and a Libra have respect for one another, which also extends to the bedroom, despite the fact that their relationship is not a perfect match. Their sex life is a result of their impressive compatibility. The Venus-ruled Libra skillfully displays their passion through words and tender physical contact, thoroughly seducing the Mercury-ruled Gemini. Tender loving care initiates the relationship even if the actions are not particularly experimental. Geminis thoroughly respect their partners' feelings throughout their partnership.
Gemini And Libra Compatibility in Marriage
Gemini places less value on marriage than Libra does. But as a result of their understanding, the pair develops a strong bond over time. Gemini is compelled to pick Libra as their life partner because of Libra's capacity to soothe Gemini's nerves and reduce their worry. As the Gemini calmly absorbs their light, the Libra actively exudes sensuous energy. The Gemini spouse is self-indulgent, imaginative, and eager to explore new things in bed.
Gemini And Libra Family
Even if they hold different beliefs and ways of life, their ability to mutually analyze situations helps them out and keeps their kinship strong for a very long time. They are excellent as siblings, or even married couples, as they both enjoy weekend getaways, even if it means staying at a hotel in the city because traveling is in their blood. Both signs are artistically inclined and spend the majority of their lives attempting to improve their family bond.
Gemini And Libra Friendship Compatibility 
Gemini-Libra connections are close and enduring because they are built on spending enjoyable, useful time together. Being social creatures, they take pleasure in interacting with and encountering new individuals. Both of them share great camaraderie. Given the depth of understanding these two signs share, the bond of their friendship is quite strong.
Gemini And Libra Business Compatibility
Gemini is the ideal motivator, and Libra is a hands-on person, making them the ideal couple for working partnerships. These connections will inevitably last for a long time. Additionally, both are curious and have a healthy dose of skepticism. With the amount of understanding these two signs possess, Gemini and Libra's business relationship is exceptionally strong. They believe they have met the one who can best comprehend their demands for a thriving enterprise and intellectual discourse since Gemini and Libra are workaholics.
Gemini And Libra Communication And Intellect
Conversations between Gemini and Libra are typically profound, poignant, and incredibly fascinating. They frequently benefit much from one another's companionship and have a lot to gain from their interactions. Due to their strong similarities, Gemini and Libra may easily understand one another. This in turn makes it easier for the couple to have a positive dynamic.
Gemini And Libra Compatibility of Trust
The Libra partner may not be as transparent as their other partner since they stick to some of what they know best and what succeeds for them. When you think of Libra and Gemini in bed, this pair is very entertaining and desirable since they are open to experimenting with different postures and external stimuli. Both signs are aware of one another's wants and work to meet them as effectively as they can.
Gemini And Libra Emotional Compatibility 
Since Gemini and Libra are both air signs, their emotions are always changing. The relationship could become unstable as a result of this. The partnership may never go from being lighthearted to more serious due to Gemini's fickleness and Libra's indecisiveness. At worst, it might completely disappear. Since Gemini and Libra have several features in common, their partnership has a high potential to succeed. Nothing can separate them since they have such a deep understanding of one another.
Gemini And Libra Compatibility of Values 
The couple will enjoy a great deal of delight created out of nothing thanks to their shared imagination and inventiveness. While Gemini prefers to make goals that are doable and attainable, Libra is more sentimental and imagines a fantasy world. They'll be the perfect couple everyone wants to date and other couples will want to emulate them.
Gemini And Libra Compatibility of Shared Activities 
Both natives of this duo are clever and precise. They are talented artists who enjoy creating wall hangings and art. When one is depressed, the other will encourage them and assist them in achieving their shared objectives. Both signs are gregarious and adore spending time in nature. Successful travel tales that result from this friendship will be the topic of conversation at any gathering when they are together!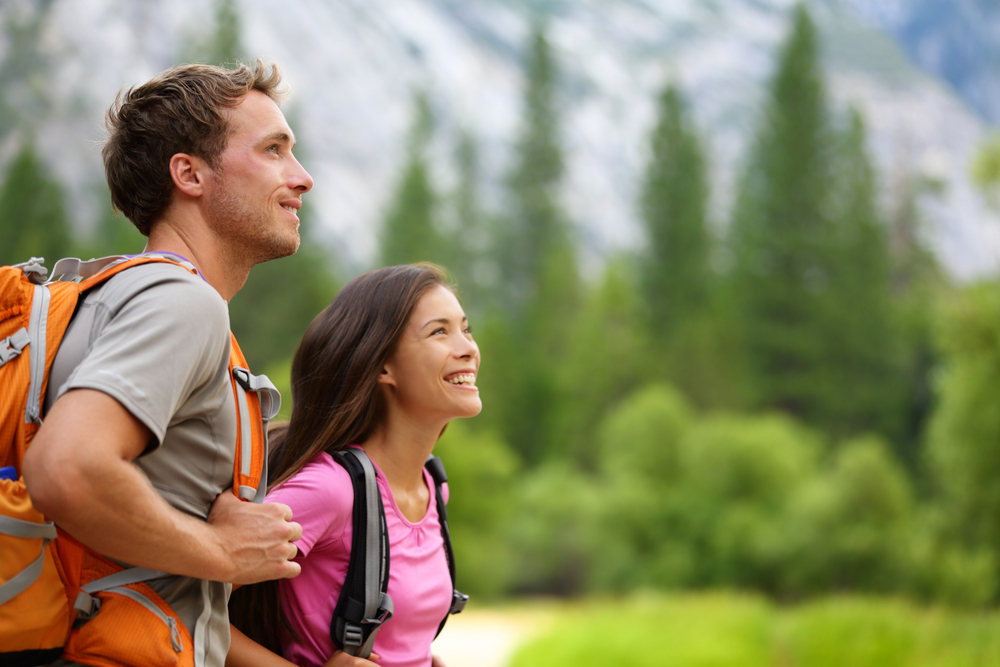 Pros of Gemini And Libra Relationship
1. In any relationship, the Libra and Gemini affinity goes a long way because they were meant to be together. They have good communication skills. They are also personable, sharp, and intelligent.
2. While Gemini is captivated by the kindness yet strength of the Libra, Libra is drawn to the vigor and sharpness of the Gemini.
3. Gemini and Libra make a passionate, educated, and romantic pair. Unfortunately, no union is faultless. Visit the following section to learn more about the unique benefits and drawbacks of the relationship between these two sun signs.
4. Due to their disparate tastes in all sectors, the pair will have meaningful and interesting conversation subjects. With their extensive expertise and thorough comprehension of a subject, one partner might inspire the other.
5. The couple will love spending a lot of time together and attending to each other's needs, whether they be physical or psychological, as the signs are quite compatible.
6. The commonalities between the signs make it simpler for them to empathize with one another. The smoothness of the relationship is aided by improved communication.
7. Since Gemini is a sensitive sign and Libra is a very romantic sign, they will experience a lot of romance and beautiful love. There seems to be indescribable chemistry between the two when it comes to romance and sexuality.
1. Gemini has a craving for excessive appreciation. This is paired with their inability to understand or acknowledge the desires and emotions or jealousy of others, which makes them misunderstand their Libra partner.
2. Libra has the conviction that others are jealous of them. They believe their achievements are without bounds and their brilliance and beauty deserve a perfect romance. This makes them have high standards that do not appreciate their humble Gemini lover.
3. The sharp tongue and inappropriate sarcasm of Gemini can sometimes make the Libra feel resentful.
4. The twins are a very changeable sign. They have a propensity to constantly alter their opinions. Although Libra struggles with making the initial decision on what to do. Given this, it is extremely challenging for this duo to reach an easy or solid agreement on any decision, no matter how major or minor. Both of them will eventually feel dissatisfied and helpless as a result of their constant back and forth between their options.
5. Because Libra likes to be in charge, she may occasionally act a little too bossy with Gemini. The Air sign won't put up with this at all because of its innate need for spontaneity and originality.
6. The domineering temperament of a Libra can have a negative effect on their relationship. The Gemini might not put up with such behavior because they like to go their unique route.
7. Both signs might not agree on what it means to settle down. While Gemini may be unwilling to make lifelong commitments, Libra is all about making them.
Gemini Woman And Libra Man Compatibility
The Gemini belle is a heart-centered sign that loves to live life authentically. Hence, the impartial and unprejudiced Libra guy is the perfect love interest for her. The possibility that this man may have a sordid past has no impact on the Gemini woman. The core of the Libra man and Gemini woman love chemistry stems from the fact that they extend their mate's mutual love and respect.
Gemini Man And Libra Woman Compatibility
While Libra is renowned for its profound thought process, Gemini is noted for its intelligence and quick wit. So, the strong intellectual personalities of both of these signs become a significant factor for the attraction between them and ensure the success of the relationship seen between the Gemini man and Libra woman.
Gemini And Libra Relationship Tips
1. Since Geminis are noted for having fickle minds, they clash with Libras. That could result in disagreements and escalating arguments. But, people can reach a mutual understanding if they get down and discuss their respective points of view.
2. Moreover, Gemini and Libra are non-confrontational people; the former may have a tendency to avoid interpersonal communication issues, while the latter rarely speaks about things they dislike. Due to the fact that conflict only arises when both parties fail to try to take into account each other's interests, it is crucial for both parties to pay attention to these moments and strive to reach an agreement.
3. Both signs must respect one another's individuality and be forgiving enough to overlook little errors made by the other. After a few years following marriage, the idea of growing their family may gain traction, bringing love, riches, and pleasure into their homes.
4. If both lovers explain their need for tenderness and romance (Libra) and their desire for exploration (Gemini), and manage to strike a delicate balance between the two in the bedroom, the sexual connection can reach new heights.
5. The partnership between Libra and Gemini is built on a shared phobia of being left alone. In general, they get along well. There may be some bumpy patches in life for the unsure and people-pleasing Libra and the changeable Gemini. However, there is always a solution they can find together.
6. Gemini must accept responsibility for errors. If they have made a mistake, they must tender an apology, for it will go a long way toward making things right. At the same time, Libra must be sure to use precise language when describing behavior that has disturbed them. This is mainly so that their partner does not feel accused, and they can sort out issues in a healthy manner. 
7. This duo must understand that certain issues are difficult to resolve. Their ideals, views, habits, and temperaments may occasionally not be in harmony because each of them is a unique individual. While communication can go a long way towards fostering mutual understanding and addressing issues, certain issues are deeply ingrained and may not be considerably changed. Agreeing to disagree when a spat is no longer beneficial for you is crucial.
Popular Gemini And Libra Celebrity Couples
1. Paul and Linda McCartney, wherein Linda is a Libra and Paul is a Gemini. At the club, the couple first connected in 1967. In 1969, the couple was hitched.
2. Matthew Koma is a Gemini, whereas Hilary Duff is a Libra. The two connected right away when they first met in 2015 while recording the album in the studio.
3. Gwen Stefani is a Libra, whereas Blake Shelton is a Gemini. Their journey began after both partners ended their prior relationships in 2014, and by 2015, it had become public knowledge that they had a relationship.
At the crux of the Gemini and Libra compatibility is the fact that they are both air signs and can understand each other on a profound and intellectual level. They must decide how to build their connection around this understanding. They will not have any difficulty developing a long relationship if and when they are successful in doing that.
ALSO READ: 4 Reasons why Aries are the best people in your life
FAQs
Is a Libra woman compatible with a Gemini woman?
The fact that Gemini and Libra are both skilled conversationalists is the fundamental benefit of this alliance. As a result, they can always discuss their way through a problem when they are together. Even with the occasional powerful wave, their love will sail smoothly, so long as they are honest with each other and maintain mutual respect. Moreover, Libra is a romantic sign, and they enjoy going out and attending community events from time to time.
---
Is a Libra man compatible with a Gemini man?
Unwavering support is provided by a Libra man to his Gemini partner. A Gemini man can trust his spouse in Libra to maintain secrets. Be it in affection or the bedroom, none of them will ever grow bored of the other. Whereas the two may not be very sensuous together, they make up for it by valuing the arts and culture and spending time at the theater or the movies.
---
About The Author
Aastha is a certified Relationship coach and she strives to help those who seek expert advice on relationships. As a ...professional writer, Aastha believes that her content will create a positive change in the lives of people who search solutions for to their everyday problems on the internet. Leaning towards a positive and joyful approach is what makes her content more relatable to her readers.
Read more
Top Comments
There are no comments in this article yet. Be first to post one!