Aries to Aquarius: 4 Zodiac Signs That Are Likely to Embrace a Nomadic Lifestyle
Some signs on the zodiacal wheel are adaptable and have the ideal temperament to embrace the nomadic lifestyle since they don't want to feel trapped or bound.
Published on Mar 23, 2023 | 11:00 AM IST | 216.2K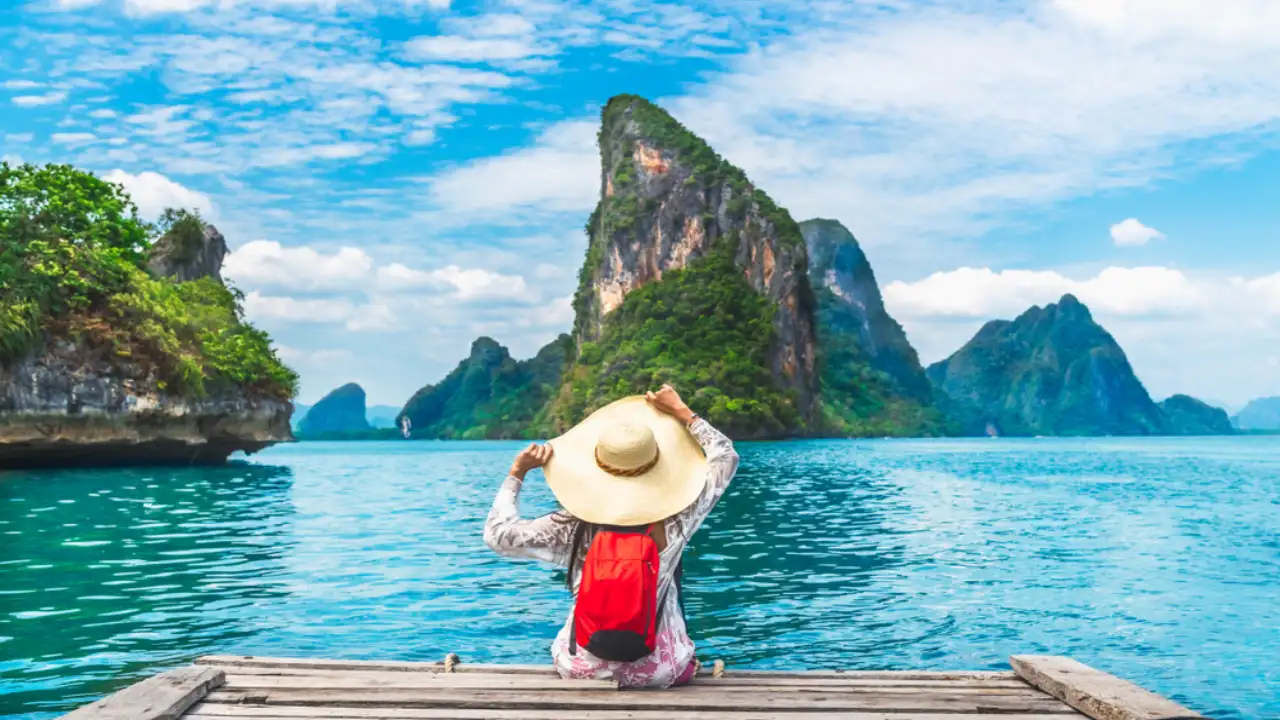 Some people appreciate the nomad way of life because it gives them more freedom and independence. They cherish this liberty from being confined to one place and the opportunity to travel and experience new places. Similarly, some zodiac signs also tend to find excitement and adventure in a nomadic lifestyle and the chance to experience other cultures and lifestyles. These zodiac signs could perhaps discover that the nomadic life enables them to live more simply and in harmony with the natural world. These individuals find the free-spirit way of life appealing because it allows them to escape from their present situation and embark on fresh beginnings.
Check out these 4 zodiac signs who are likely to appreciate and enjoy the nomad way of living.
1. Aries
A nomadic lifestyle is sure to pique the interest of someone as impulsive and daring as an Aries. The innate leadership abilities, excitement, and sense of adventure that characterize Aries people make them suited to leading a nomadic existence. They have a tendency to act on impulse and may relish the freedom and adaptability that a nomadic existence offers. They are noted for their bravery, resilience in the face of adversity, and willingness to discover new places, cultures, and lifestyles.
2. Gemini
Gemini is a sign known for its love of diversity, change, and novel experiences. Because of their resilience, curiosity, and appreciation for new experiences, Gemini people may find a nomadic existence particularly alluring. When traveling and interacting with other cultures, they can be highly friendly and communicative, which can be particularly useful if they are to be leading such a lifestyle. They are also known for being multitaskers and embracing variety and change, which might fit in well with a nomadic lifestyle that involves discovering new places and doing things for the first time.
3. Sagittarius
Sagittarius is a sign of the zodiac that cherishes adventure, and yearns for new experiences. For those born under this sign, a nomadic lifestyle may seem very intriguing and appealing. Sagittarius people are renowned for their passion for action, curiosity for learning new things, and desire to explore foreign lands, civilizations, and lifestyles. They frequently exhibit autonomous, upbeat, and open-minded traits, which can be beneficial while coping with the difficulties of leading a nomadic lifestyle. They don't mind taking chances and have a great desire to travel and try new things.
4. Aquarius
Aquarius are both at ease around others and by themselves, which is exactly the kind of familiarity and ease a nomad seeks to succeed in their way of life. Their ability to adapt and be open-minded contributes to how much smoother it is for them to live as nomads. They are renowned for their unconventional outlook on life and could value the freedom and flexibility that a nomadic lifestyle provides. Since this sign is also about adopting new knowledge, traveling and exploring really provide them with cutting-edge developments that they may find appealing. 
Overall, these zodiac signs value a nomadic existence because it allows them to travel and explore. They can push themselves, discover who they are, and live following their ideas and beliefs.
ALSO READ: Understanding the Compatibility Between a Pisces Man And Aries Woman
10 Gemini Woman Personality Traits That Stand Out
Here's The Truth About Aquarius Man and Pisces Woman Compatibility
About The Author
A voracious reader and animal lover, Aditi is currently exploring the mysterious world of Astro sciences to decode th...e significance of the stars on one's psyche, having studied Awakening Astrology at length to gain expertise in the field. With 9 years of experience as a journalist and an editor, her finance degree initially led her to business journalism, but she found her heart in writing about travel and lifestyle. Getting back to nature gives her solace, as does writing about different cultures.
Read more
Top Comments
There are no comments in this article yet. Be first to post one!