Aries to Aquarius: 4 Zodiac Signs Who Are Fast Readers And Lose Themselves in a Good Mystery Novel
Some signs on the zodiac wheel grow up as genuine bibliophiles. They are ardent book lovers and happen to be fast readers too. These folks are fascinating.
Published on Mar 24, 2023 | 05:02 PM IST | 190.2K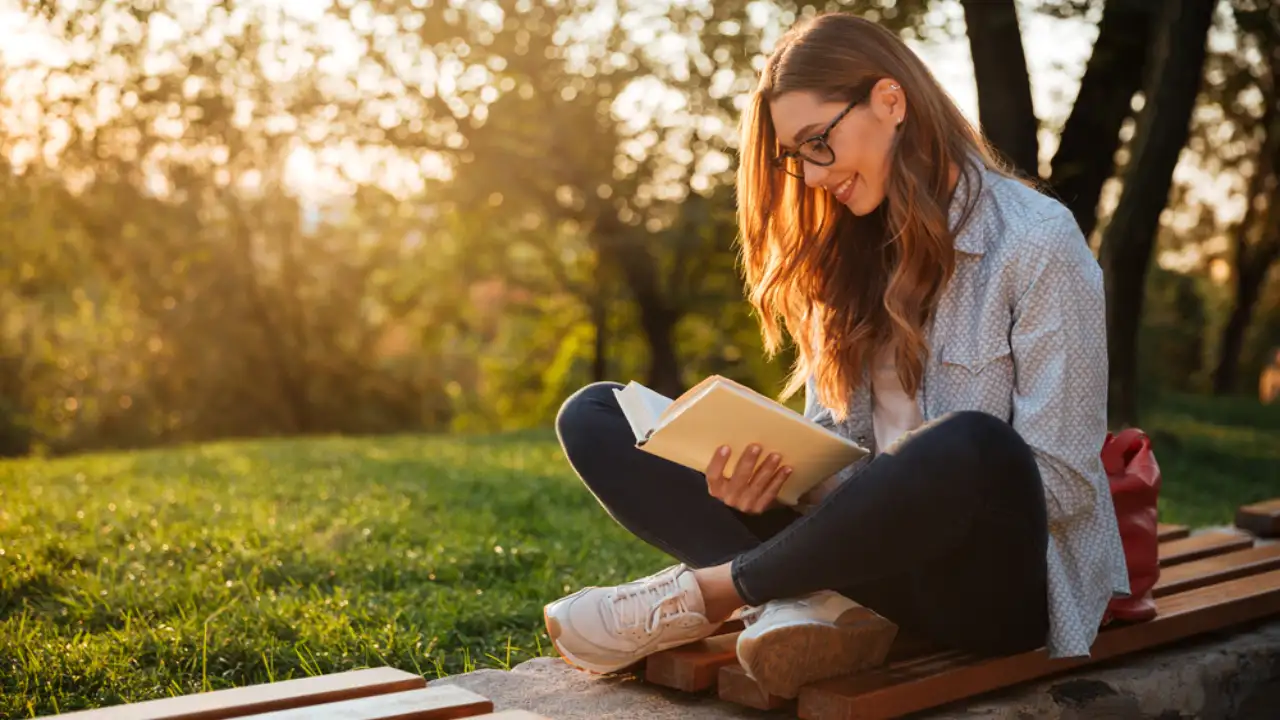 Bookworms are often known to have a strong emotional attachment to outstanding fairytale characters. Even when they are at a friend's place or on vacation, sometimes they simply must know what happens next in the novel they're reading. Hence, they reject plans to swiftly read an excellent book from cover to cover! Not only are they fast readers, but the following star signs are also fascinated by fictional mystery novels.
1.       Aries
When growing up, Aries attempts to distill the many qualities of a successful individual down to those they believe to be the most important. They consider one among these to be reading and absorbing knowledge like a sponge. They then ensure they hone their skills to be fast readers who are known for their knowledge and abilities from a school-going age.
2.       Sagittarius
Sagittarius constantly has a book with them no matter where they go. The book they are reading is usually more important to them than their laptop or phone. Even though they read a paragraph a minute, they are rarely enchanted by anything as much as a good mystery. This fire sign has more books than there are shelves in their home.
3.       Aquarius
Aquarius believes that the quest for knowledge is the worthiest pursuit, irrespective of the age of the learner. Hence, they take up reading from an early age and work on speed reading to aid with studying swiftly. Many of them also lose themselves in their imagination when they read fictional novels for recreational purposes.
4.       Virgo
Virgos often feel that they would never be able to read all the books they'd like to in their lifetime. They have an insatiable thirst for information. Even though they love reading research papers and books related to their hobbies, engaging thriller books that promise them a sense of mystery win their hearts.
If you do happen to date one of these individuals, watch out for bookstores and libraries! Once they step inside, they might not exit until several hours later with a large pile of fresh books.
ALSO READ: 11 Mistakes Aries women tend to make in relationships
Here's The Truth About Sagittarius Man and Leo Woman Compatibility
Here's The Truth About Capricorn Man and Aquarius Woman Compatibility
About The Author
A voracious reader and animal lover, Aditi is currently exploring the mysterious world of Astro sciences to decode th...e significance of the stars on one's psyche, having studied Awakening Astrology at length to gain expertise in the field. With 9 years of experience as a journalist and an editor, her finance degree initially led her to business journalism, but she found her heart in writing about travel and lifestyle. Getting back to nature gives her solace, as does writing about different cultures.
Read more
Top Comments
There are no comments in this article yet. Be first to post one!