Aries to Aquarius: 4 Zodiac Signs Who Are Pro at Offering Fake Apologies
Some signs may not want to admit their fault or take responsibility for their actions, so they offer a fake apology to move on without any further consequences.
Published on Apr 03, 2023 | 09:24 PM IST | 236.4K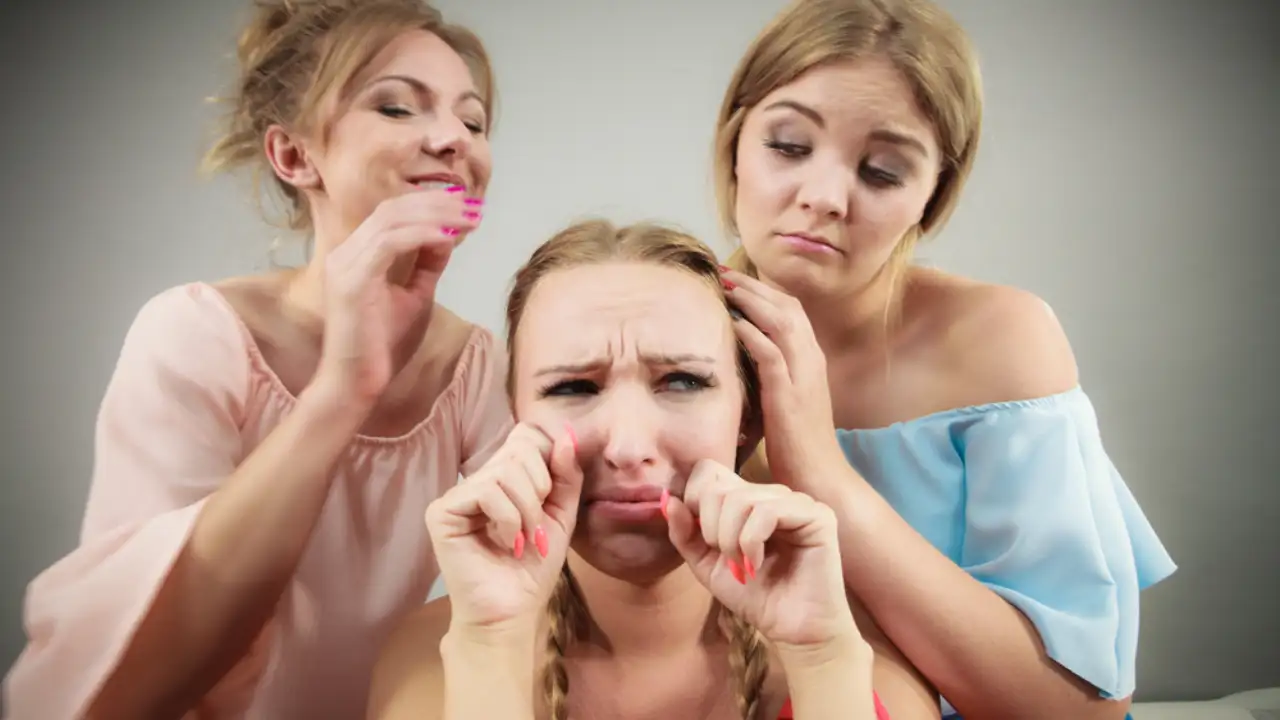 It is a widely accepted fact that genuine apologies involve acknowledging responsibility for one's actions, expressing remorse, and taking steps to make amends or prevent future harm. It's important to make a sincere effort to understand and empathize with the other person's perspective and work towards repairing the relationship. But when people apologize just to keep the peace and preserve societal harmony, they might not really believe what they did was wrong. Some people may fear that they will experience vulnerability or a sense of impending power and status loss when they apologize. 
These people could find it difficult to understand or connect with others' emotions, so their expressions of regret may come across as hollow or condescending. Without making any honest efforts to better themselves or make amends, they would feel more at ease to apologize repeatedly for their mistake without really meaning it. Check out these zodiac signs who are pro at fake and insecure apologies.
1. Aries
One of the most obstinate zodiac signs, Aries has a difficult time accepting their faults. An apology might make Aries feel ashamed since it indicates that they have somehow hurt someone else. They are unable to apologize frequently and experience such profound sentiments of low self-worth that their delicate egos are unable to withstand the blow of acknowledging they were mistaken. These people are quite direct, and if they were to apologize, they would do it merely for the sake of doing so, making the other person feel bad for having insisted on a stubborn Aries making the apology. They won't want to linger on how they offended you and will quickly forget about it.
2. Virgo
Virgos pride themselves on being perfectionists and never believe they've committed anything wrong. Even if they have, they would rather give an insincere apology to the other person to put things behind them and make them feel better. Yet, when done correctly, apologizing may be powerful, but many Virgos develop the annoying habit of never apologizing from their heart. It might be the result of an abusive relationship or an early trauma. A typical Virgo, though, would refuse to admit their mistake and would instead continue to work tirelessly to gain the upper hand in the relationship. 
3. Sagittarius
Sagittarians make it more difficult for themselves to recover from or deal with setbacks. They can never see themselves as doing anything wrong, and when others point out their flaws to them, they would, at best, ignore them. They will make fun of the issue and crack jokes in an effort to passively move on while expressing a fake apology. They are non-apologists, trying to control their emotions by not offering a heartfelt apology. They frequently find emotional remoteness, irritation, and rage to be comfortable states, while emotional closeness and vulnerability are seen as highly dangerous.
4. Aquarius
Aquarius never admits their mistakes since they view themselves as superior to everyone else. Even in the face of loud objections from others, Aquarians will silently listen to them and may eventually wind up making up an insincere apology. But as they go along, they would casually point out others' flaws to hide their own, making those around them regret their actions or demand an apology. They tend to tender a conditional apology known as gaslighting. This is one in which Aquarius appears to be stating "I'm sorry," but actually denies any responsibility for the harm they caused.
With time, it becomes harder to set aside what could appear to be towering egos. Being humble compels you to keep an open mind and drives you to learn more, both of which are essential components of being a good person. To sincerely apologize, one must experience remorse or sadness for a tragic event and their part in it. However, in dysfunctional relationships, people frequently say sorry not to show true regret but rather to control their partner. But one must never forget that fake apologies can be harmful and damaging to relationships. Remember that people learn how to treat you by the boundaries you set for them. It is you who communicates with someone that you are okay with how they are faking an apology by tolerating specific behaviors from them. So, you can choose to be upfront and let them know that you don't want to constantly hear lousy apologies and want to see real change in their behavior. Alternately, you might simply leave and let them see what you won't tolerate. Another useful boundary-setting method is to end toxic friendships.
ALSO READ: Best 10 Aries Woman Personality Traits That Stand Out
Understanding the compatibility between a Libra Man and a Virgo Woman
Understanding the Compatibility Between a Cancer Man and a Sagittarius Woman
About The Author
A voracious reader and animal lover, Aditi is currently exploring the mysterious world of Astro sciences to decode the
...
Read more
Top Comments
There are no comments in this article yet. Be first to post one!