Aries to Aquarius: 4 Zodiac Signs Who Will Never Make You Feel Emotionally Fulfilled
Some signs on the zodiac wheel can be difficult to connect with emotionally. They rely less on others, and prioritizing emotional bonds is not in their nature.
Updated on Apr 18, 2023 | 07:19 PM IST | 236.8K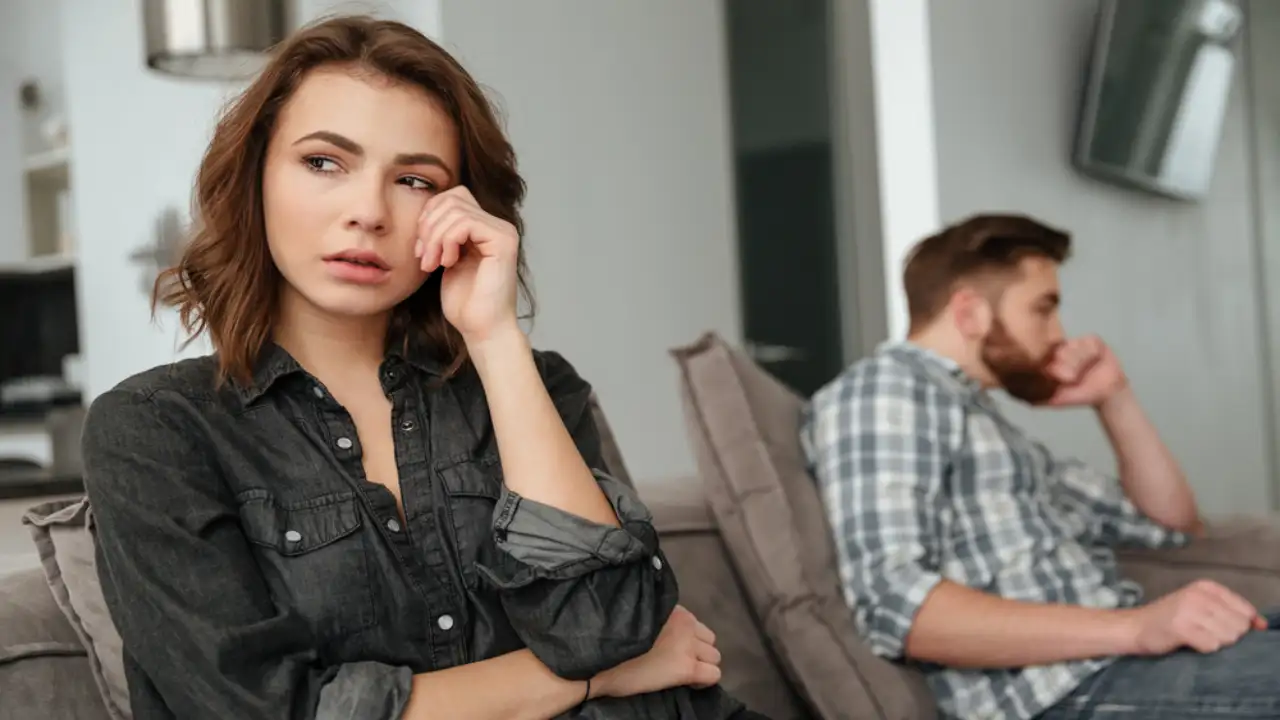 When someone intentionally or unintentionally cuts off their emotional connection, they are said to be emotionally detached. This may be done on purpose, such as as a coping method for dealing with draining individuals. Yet, it may also happen unintentionally as a result of a childhood trauma or emotional abuse in a past relationship. However, some zodiac signs could come across as aloof and frigid, making it challenging for you to connect with them. This only indicates that you and they have distinct needs in a relationship; it doesn't necessarily imply that they or you are flawed. It is always important to know that the person you want to be emotionally available, may not actually meet your core demands since everyone has different needs. 
Each person has a distinctive personality, and some individuals may simply find it more difficult than others to establish emotional connections. To know more, check out these 4 zodiacs who may not be able to make you feel emotionally fulfilled the way you desire.
To know more, check out these 4 zodiacs who may not be able to make you feel emotionally fulfilled ever.
1. Aries
Aries-borns are frequently overly preoccupied with everything they desire to achieve in their lifetime. A partner may find it challenging to understand this thinking especially when some Aries may want to maintain their emotional distance from their boo whenever they are in a crisis so they can think clearly. When it comes to being truly present in relationships, Aries may cause their bae to feel emotionally unfulfilled by them. They might not feel the need to communicate their emotions in a relationship, which prevents them from considering their partner's emotional responsiveness. Perhaps it would be better for them to share their thoughts with their mama, dad, or someone who feels the same way in their family. This way, they can solve their issues and be a better lover.
2. Sagittarius
Sometimes a Sagittarius makes the proactive decision to leave a difficult environment for the sake of their mental peace. This can be a choice they made if they were very upset by a member of their family or a coworker. They like to have the option of avoiding the individual or people. This assists them in dealing with them while maintaining their composure. However, it is also why Sagittarius values their independence and prefers to keep a distance from anything that can make them feel vulnerable, especially their partners in a romantic relationship. They are obsessed with fun and adventure and have no desire to become trapped in the web of emotional chaos. They can come off to their partner as being emotionally absent since they would not want their relationship to interfere with their way of living.
3. Capricorn
Capricorns are extremely practical individuals who tend to place a greater premium on reason and logic. Hence, emotional distance acts somewhat as a safeguard for Capricorn in most trying circumstances. It aids in their preparation for situations that can bring out an adverse emotional reaction from them. Detachment from emotions is usually something they have chosen. They are the kind of individuals that would never let another person determine their level of happiness and who would constantly be content with themselves. They could feel emotionally distant in a relationship since they don't feel the need to spend time with their partner. This can be one of the reasons why their partner never seems to experience that emotional fulfillment from Capricorns.
4. Aquarius
A huge fence has been constructed around Aquarian's hearts to keep them safe from harm. And to accomplish this, they constantly keep themselves lonesome. But because they like to stay in their own heads, they commonly come across as withdrawn in their relationships, and as a result, their spouse could feel emotionally deprived. In certain situations, it could be challenging for this air sign to be truthful and forthcoming with a close companion, family member, or significant other because of their troubled childhood or romantic past.
You might want to consider why you have trouble processing emotions if you are one of the aforesaid star signs who has trouble making friends. To understand how you absorb emotions, interact with others, and respond to activities, a therapist could also provide support and treatment. So, eventually, it's essential to recall that not every potential lover you meet is going to be the right match for you emotionally. You must simply be clear about what you would like and maintain your search for the love of your life who is in tune with your emotional requirements.
ALSO READ: Here's The Truth About Aries Man and Taurus Woman Compatibility
Understanding the Compatibility Between a Cancer Man and a Sagittarius Woman
Here's The Truth About Capricorn Man and Aquarius Woman Compatibility
About The Author
A voracious reader and animal lover, Aditi is currently exploring the mysterious world of Astro sciences to decode th...e significance of the stars on one's psyche, having studied Awakening Astrology at length to gain expertise in the field. With 9 years of experience as a journalist and an editor, her finance degree initially led her to business journalism, but she found her heart in writing about travel and lifestyle. Getting back to nature gives her solace, as does writing about different cultures.
Read more
Top Comments
There are no comments in this article yet. Be first to post one!