Aries to Libra: 4 Zodiac Signs Who Enjoy Telling Their Friends About Their Love Life
Talking about feelings and experiences with friends can be cathartic for these signs. They share details about their love life as a way to express themselves.
Published on Mar 21, 2023 | 01:37 PM IST | 150.4K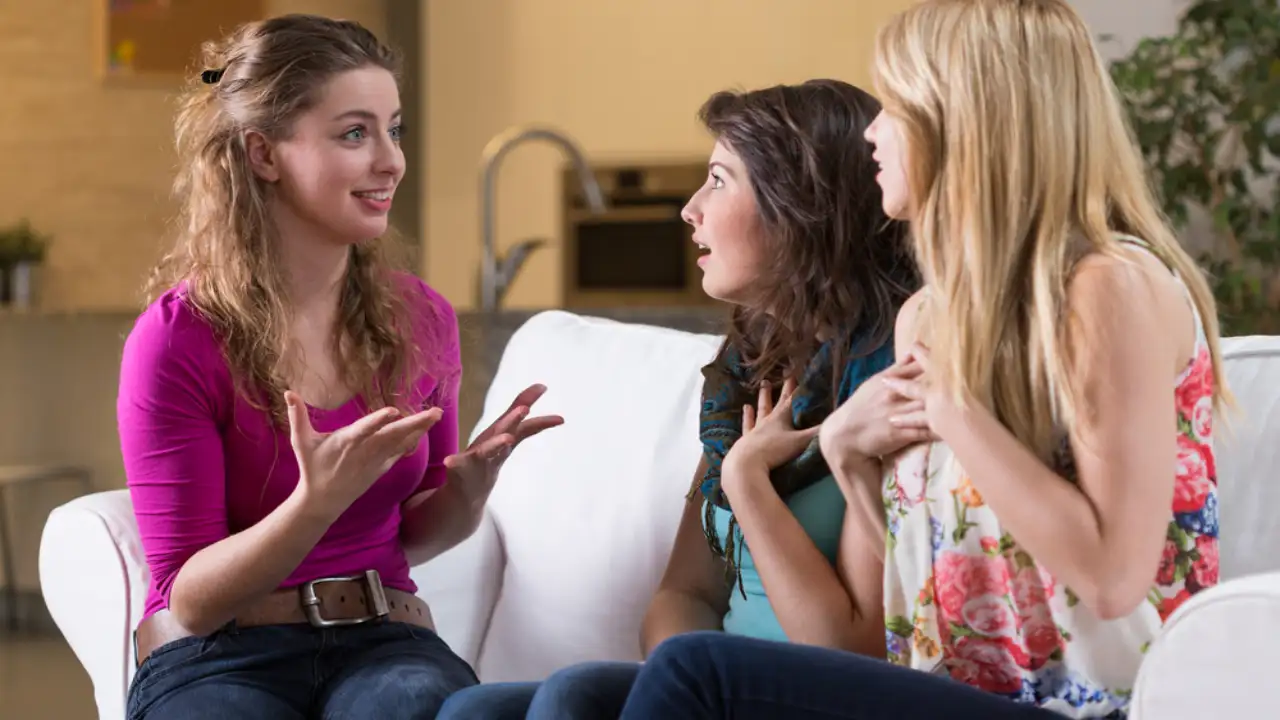 Sharing explicit details about your love life while seated at a table with your closest friends can be rather soothing and comforting for a few people. These individuals seek validation and support from their buddies so they can offer encouragement, advice, or simply a listening ear to their stories. For these zodiacs, talking about a romantic relationship with friends might help them connect and bond through common experiences. It can create a sense of intimacy and closeness between friends.
To know more, have a look at these 4 zodiac signs who enjoy telling their friends about their love life.
1. Aries
Aries like chit-chatting, and discussing their romantic relationships with friends. They are passionate people who like to let the world know when they are in love. They typically have thrilling relationships and adore nothing else instead of making their buddies just as giddy about their love interests as they are.
2. Gemini
Geminis like chatting and gossiping. In front of their close friends, they would be the first to spill the beans if it was about their romantic relationships, making up tales about how great things are. When Geminis first begin dating, they already have a few activities to try with their partner and are eager to brag about it to their friends. They are good at connecting with others and enjoy spreading joy.
3. Leo
Leos take great pleasure in spreading gossip and grabbing attention whenever they are in the company of others. Due to their lack of boundaries, they often end up revealing random information about their romantic relationships to gain acceptance and attention in the circle. Leos enjoy controlling their partners in intimate relationships, and they are more than glad to brag about it to their friends to boost their egos.
4. Libra
A Libra in love would want to share their romantic love tale with the world and emphasize how special it is. They also value their friendships, so they want to get along well with their partner and their pals so they can all hang out together. One of the key motives for wanting to discuss their romantic relationships with their friends is so that they may get to know each other better and connect well.
It is crucial to bear in mind that everyone is unique, and some people might prefer to keep their romantic relationships private. The choice of how much information to disclose with friends and how much is appropriate for each person ultimately rests with them.
ALSO READ: Understanding the Compatibility Between a Pisces Man And Aries Woman
8 Gemini Male Personality Traits That Stand Out
Here's The Truth About Sagittarius Man and Leo Woman Compatibility
About The Author
A voracious reader and animal lover, Aditi is currently exploring the mysterious world of Astro sciences to decode th...e significance of the stars on one's psyche, having studied Awakening Astrology at length to gain expertise in the field. With 9 years of experience as a journalist and an editor, her finance degree initially led her to business journalism, but she found her heart in writing about travel and lifestyle. Getting back to nature gives her solace, as does writing about different cultures.
Read more
Top Comments
There are no comments in this article yet. Be first to post one!