Aries to Sagittarius: 4 Zodiac Signs Who Are Recognized as Picky Eaters
While some can simply gobble up any food, some are highly observant and carefully contemplate the menu before ordering. Dining with them is like a nightmare.
Published on Feb 23, 2023 | 03:30 PM IST | 131.2K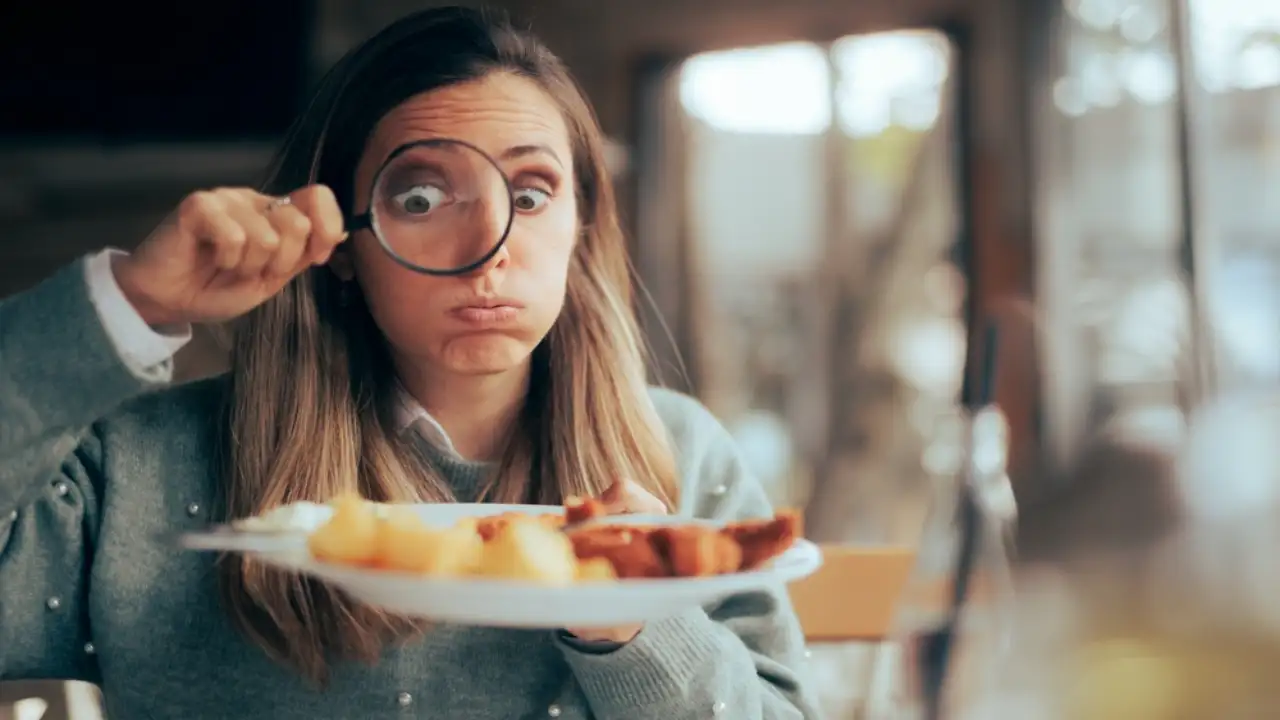 Almost everyone loves to indulge in the lusciousness of a giant food platter, but some folks are highly conscious foodies. For them, food is their life, and that's why they are highly picky when it comes to feasting. From reveling in snacks to testing cuisines- these individuals are very particular about their options as their fascination with food outstretched to an extraordinary level. At times, they turn out to be ridiculously demanding or selective eaters who just do not enjoy the spontaneity of the moment. Their stubborn and hypercritical perception of food makes dining out with them a dreadful experience. 
Here check out the list of zodiac signs who are picky about their food choices.
1. Aries
Though they are known for their impulsive and spontaneous persona, when it comes to food fare, Arians take long hours to decide which cuisine or ingredients they want to try their hands on. For them, conscious eating is a great way to maintain good health, so they usually binge on wholesome and nourishing items. Despite their cravings for trying new food, Aries natives end up consuming refreshing foods to avoid indulging in guilt the next day.
2. Leo
These attention seekers can't resist and try to attain the limelight even while gorging. Leo-borns will order extra pricey lavishing cuisine and prefer to go to an upscale resto to get appreciation on the dining table. They just want to show off their superiority, so they always end up splurging too much on varied cuisines, even if they are not even worth it.
3. Libra
Librans love to be in their comfort zone, so they always stick to their monotonous comfort food all the time. They want to devour the same taste every time, so they are highly meticulous about the ingredients and love to stick to the identical method of preparation. From midnight snacks to early morning munchies, Librans love to relish similar foodstuffs (of their beloved brand), which makes them the fussiest eaters on the zodiacal wheel.
4. Sagittarius
Given their unrestricted and free-spirited nature, Sagittarians adore traveling to revel in the food culture of varied gastronomies. Their taste buds are always on a roll, so savoring exotic food items that have aromatic and unique spices is always their top-notch priority. They even love to go through the ingredients and explore the procedure before putting anything in their mouth.
It is clear that these zodiac signs profoundly anticipate a set menu before consuming, and their food choices are highly affected by their past experiences and mood. They can even judge others by their pick of eateries.
ALSO READ: Best 10 Aries Woman Personality Traits That Stand Out
Here's The Truth About Leo Man and Leo Woman Compatibility
About The Author
A voracious reader and animal lover, Aditi is currently exploring the mysterious world of Astro sciences to decode th...e significance of the stars on one's psyche, having studied Awakening Astrology at length to gain expertise in the field. With 9 years of experience as a journalist and an editor, her finance degree initially led her to business journalism, but she found her heart in writing about travel and lifestyle. Getting back to nature gives her solace, as does writing about different cultures.
Read more
Top Comments
There are no comments in this article yet. Be first to post one!